While we certainly love butter, sugar and all things dipped in chocolate around here, realistically we can't eat cake pops for every meal, which is why I'm excited to share an amazing blog with you today… Healthful Pursuit.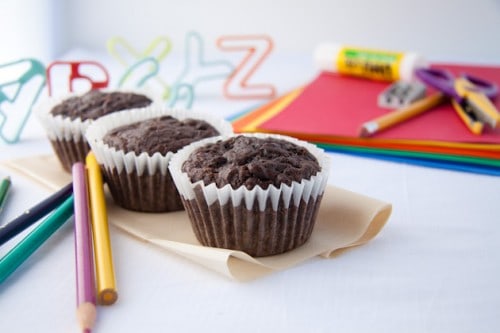 Leanne Vogel is the creative force behind Healthful Pursuit.  Leanne is a Holistic Nutritionist with a passion for creating healthy allergen free recipes.   Leanne is great at creating delicious yet extremely nutritious recipes.  A few months back she shared a great recipe with my readers for her Double Down Chocolate Power Muffins.Leanne's site is full of amazing recipes and it's hard to narrow down just a few to share with you.   Here are some of Leanne's recipes that I think would make great, and healthy, edible gifts to give…
Irresistible Chocolate Truffle Cookies
100 Calorie Beary Simple Cookies  
Dreamy Chocolate Chip Cookie Balls
Gluten Free + Vegan Gingersnap Cookies
Check out all of the Blogger Spotlights, as well as recipes, packaging ideas, free printables and giveaways in The 12 Days Of Holiday Baking!