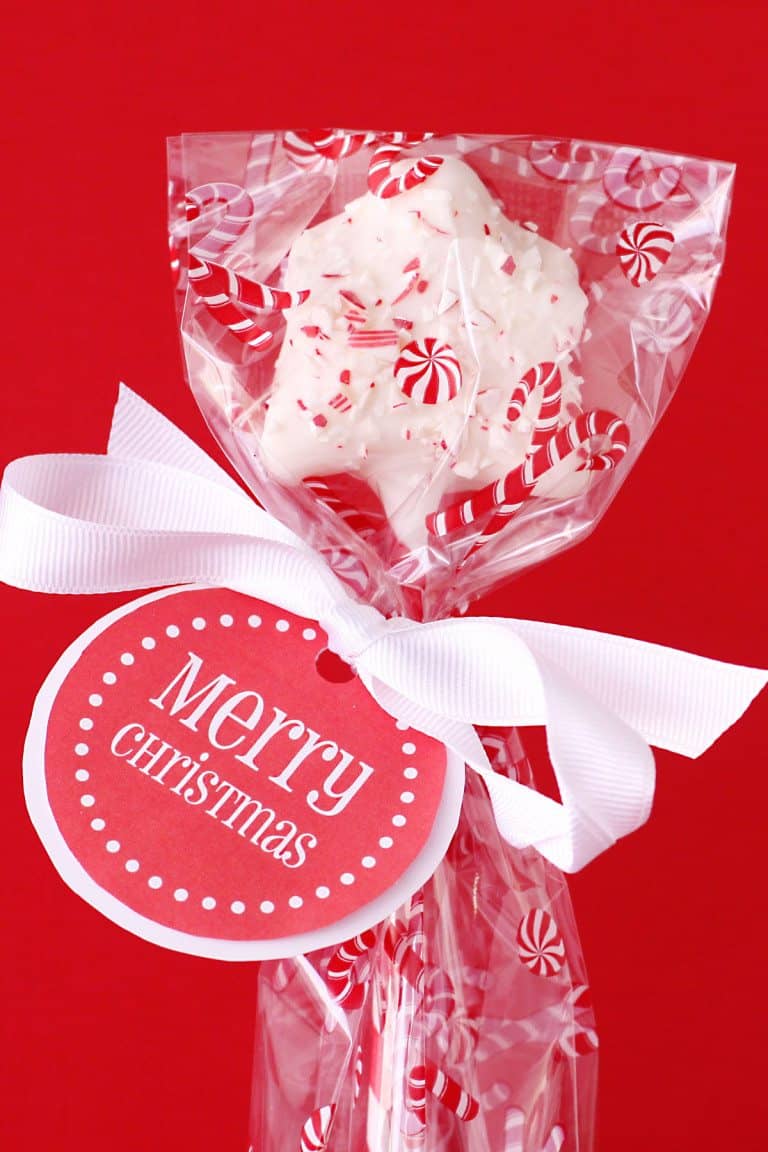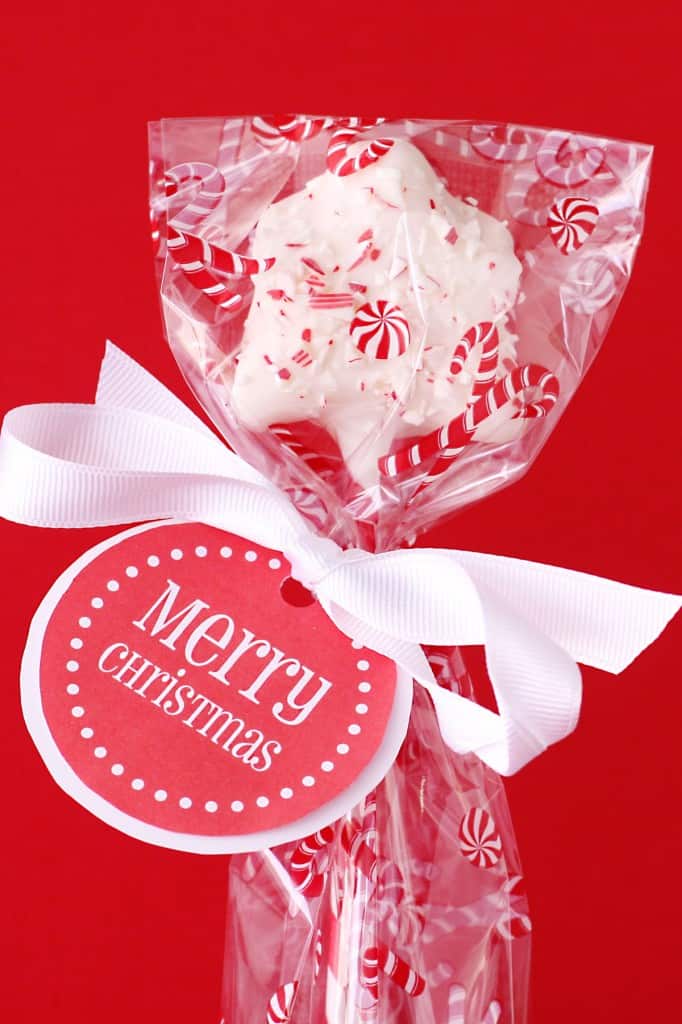 Another quick and easy no bake holiday treat for you today! Chocolate covered marshmallow Peeps Pops! While I used Peeps for mine, you could make these with regular marshmallows as well, but the Peeps holiday shapes are too fun for me to pass up.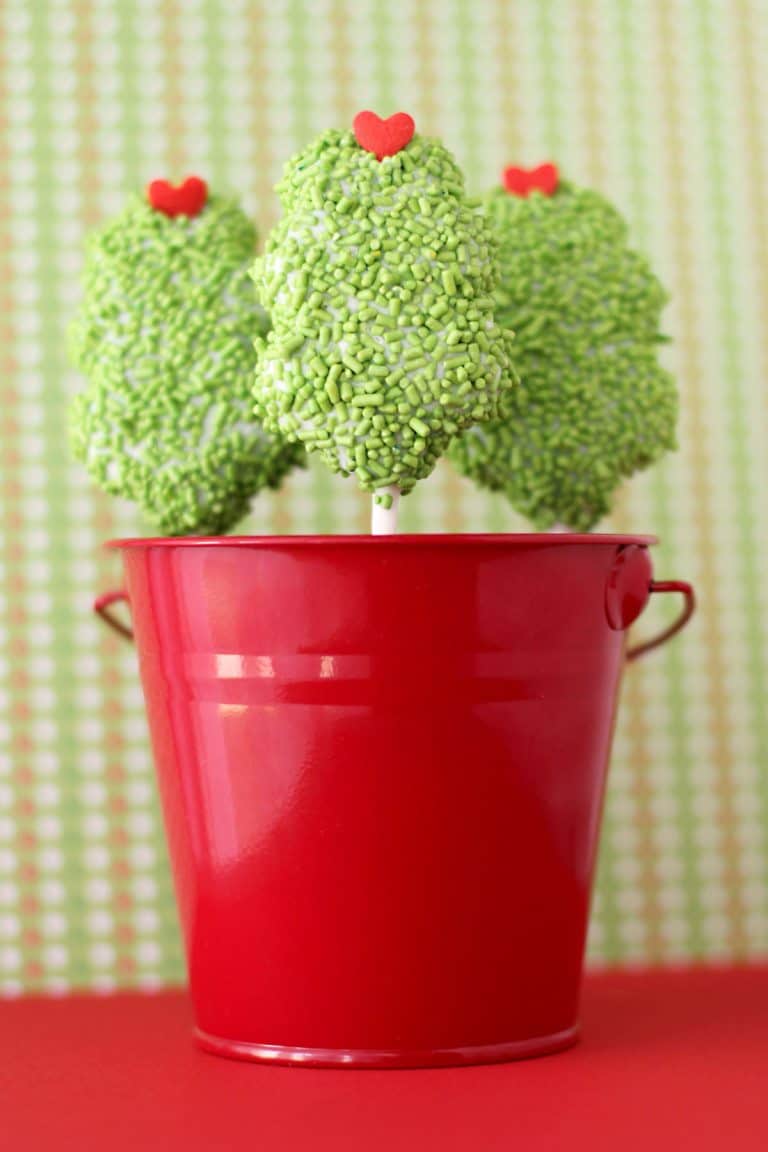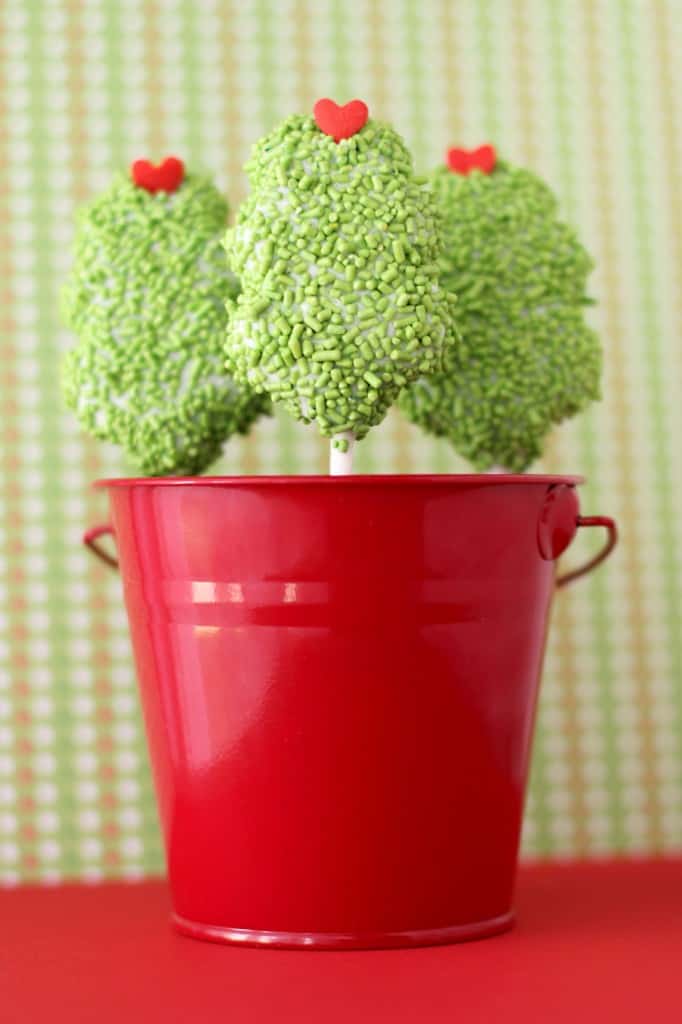 I had some cute red and white straws I wanted to use as sticks, but on their own the straws aren't the most stable, and sometimes I have had problems with them bending in half. Luckily there is an easy fix for that – just add a lollipop stick to the straw.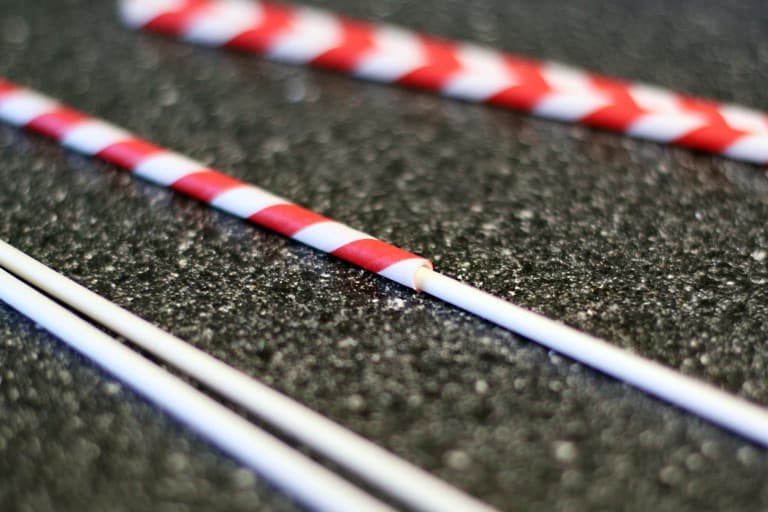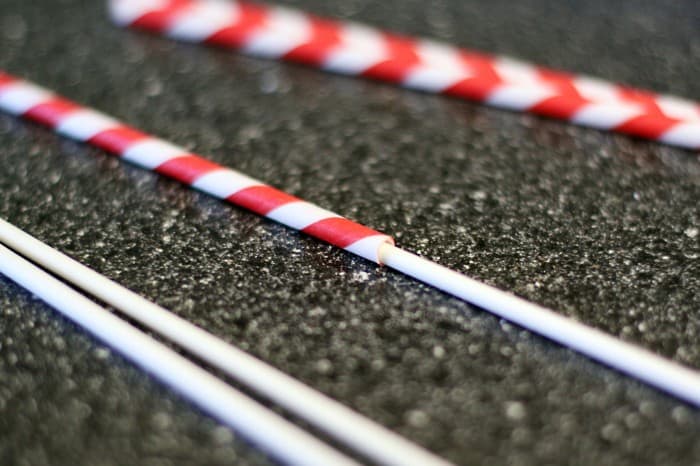 After reinforcing my straws, I dipped all of my sticks into my melted chocolate and then into the Peeps, and then let them set up prior to dipping the entire Peep in chocolate. This step helps keep the Peep, marshmallow, cake pop, whatever it may be, on the stick when you dip it into the chocolate.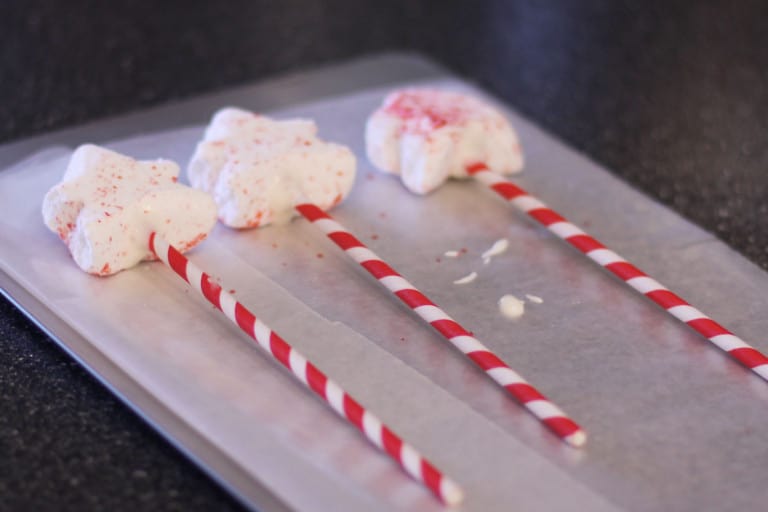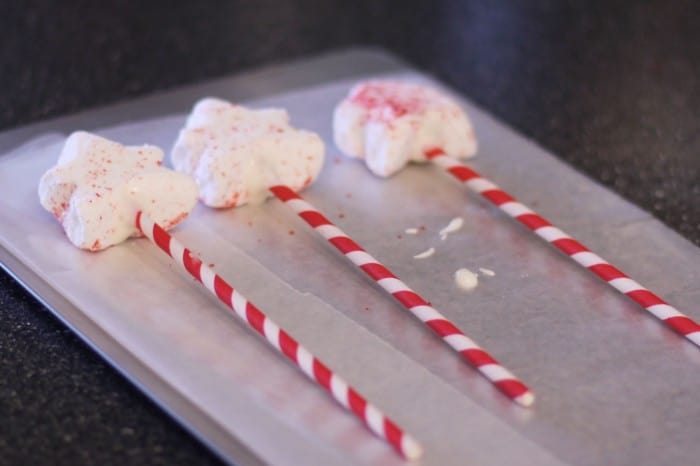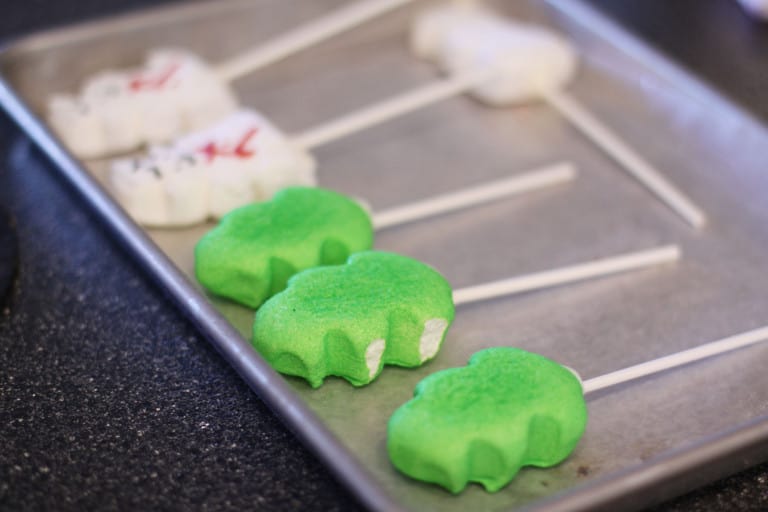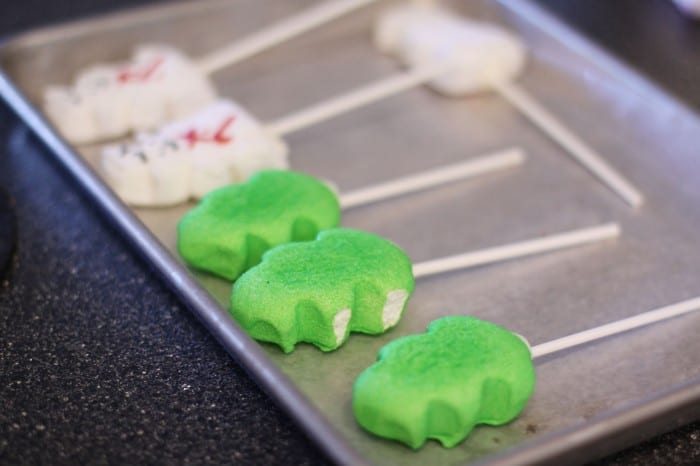 Next I pop them into the freezer for a few minutes – this helps the chocolate on the stick set and chilling the Peeps helps to speed up how quickly the chocolate sets once you dip the entire Peep in it. This can help if you have trouble with sprinkles sliding off of your pops. After dipping in chocolate, add your sprinkles. The Peppermint Marshmallow Peeps just had to have some crushed candy canes! For a more detailed "how to" make Peeps pops, check out this post.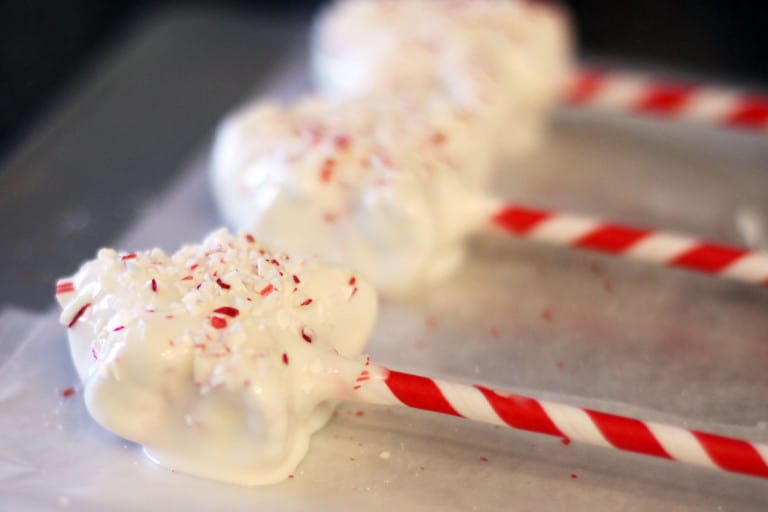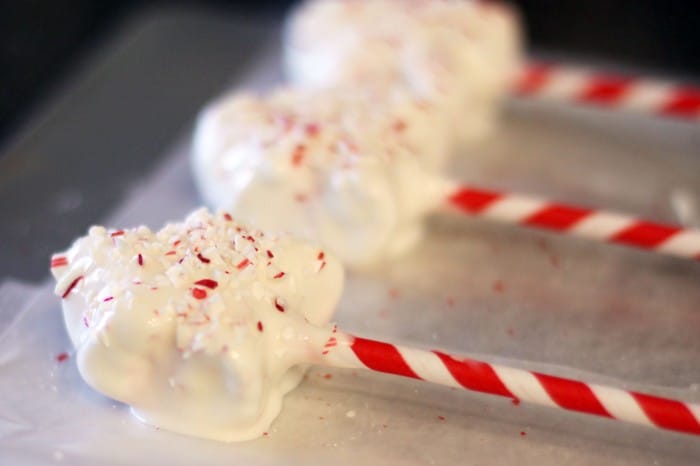 The Peppermint Peeps Stars are so fun and festive. They almost remind me of magic wands and would be SUPER cute for a little girl's party. Stock up on these stars if you want to do that later in the year.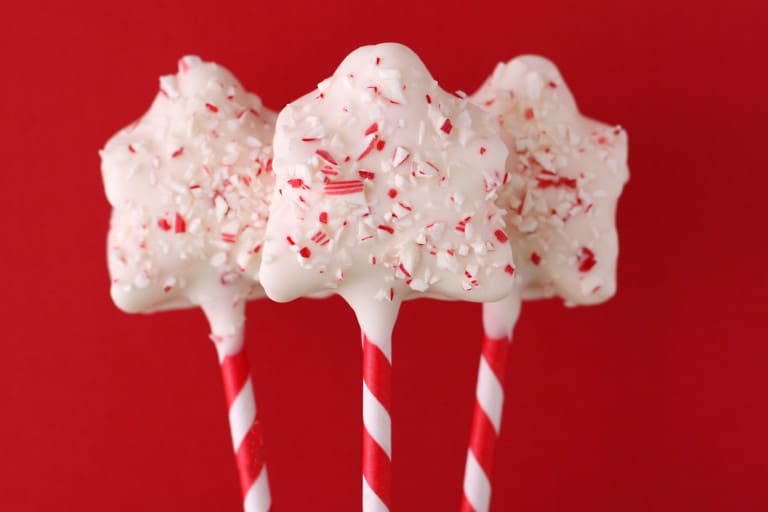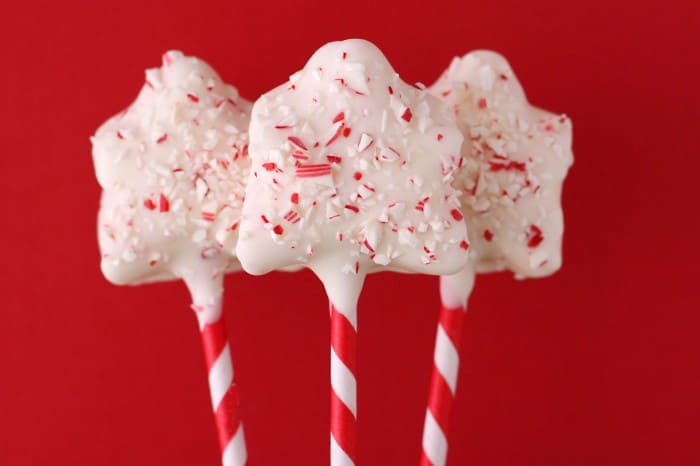 I kept my snowmen very simple, covering the body in white sanding sugar and dipping the hats in black standing sugar.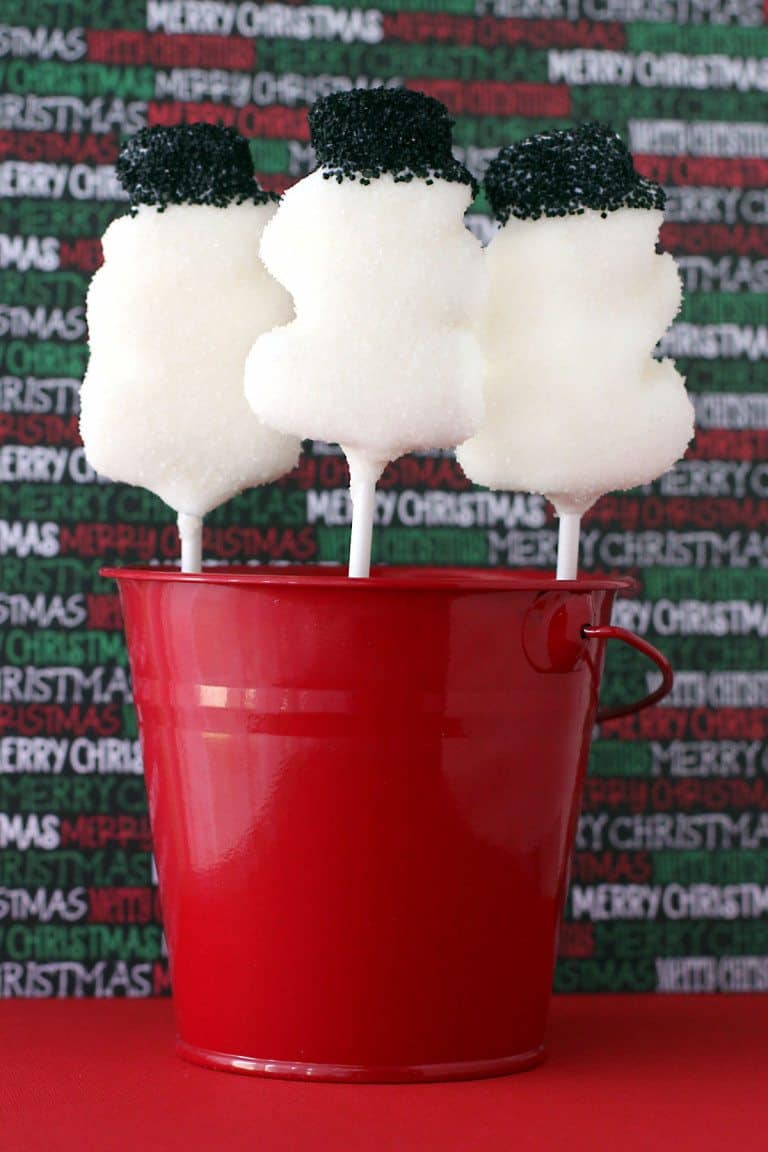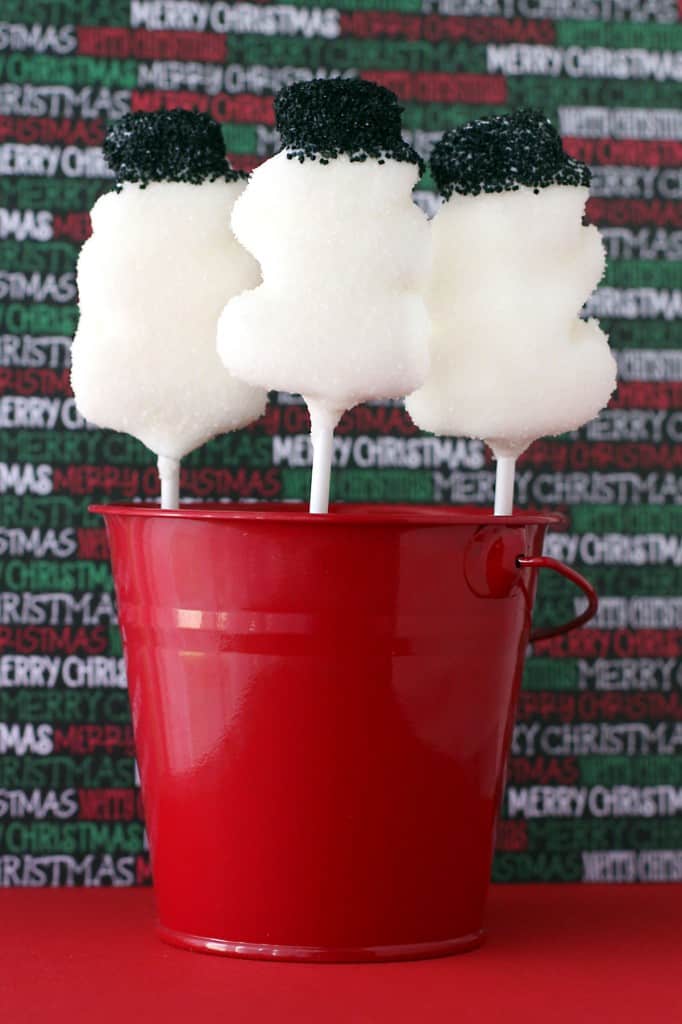 So how do you package these up for gift giving?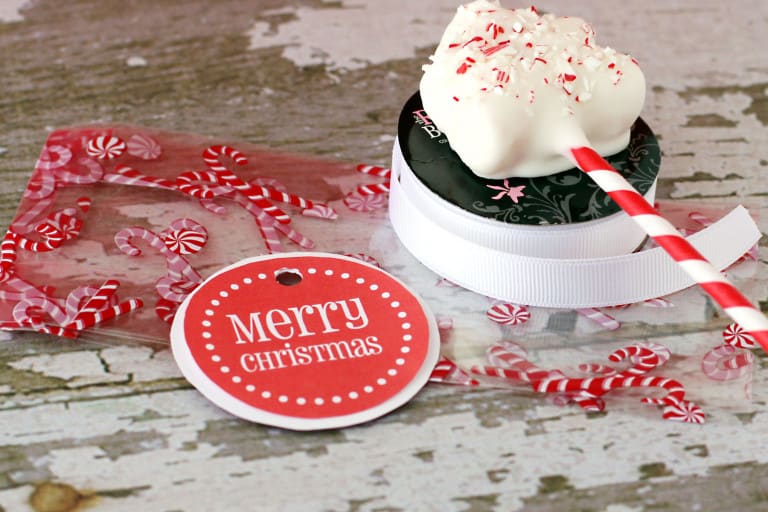 Cellophane bags, ribbon and these ADORABLE free printables by Chickabug at How Does She? This packaging would be perfect for cake pops as well.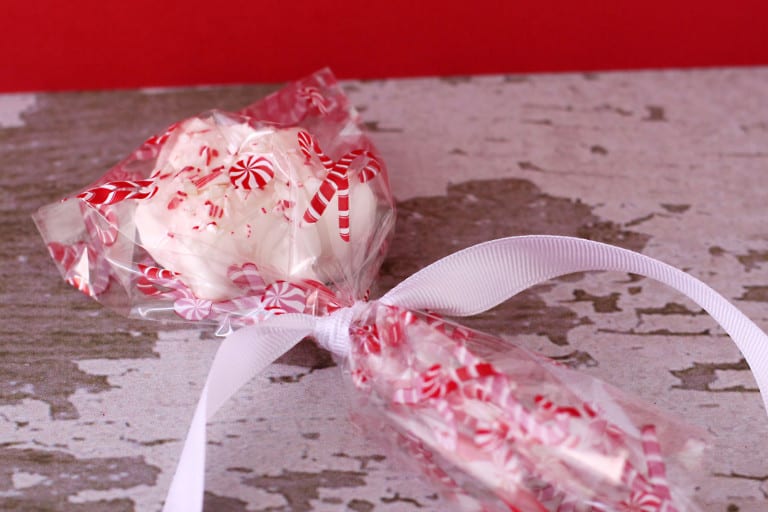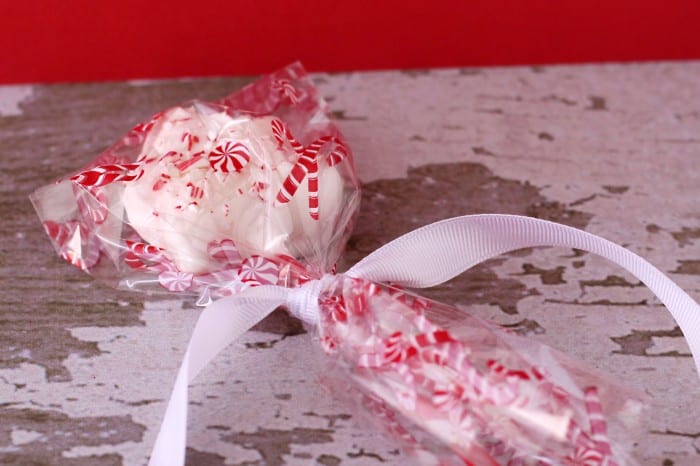 Put your pop into a cellophane bag, tie on your ribbon…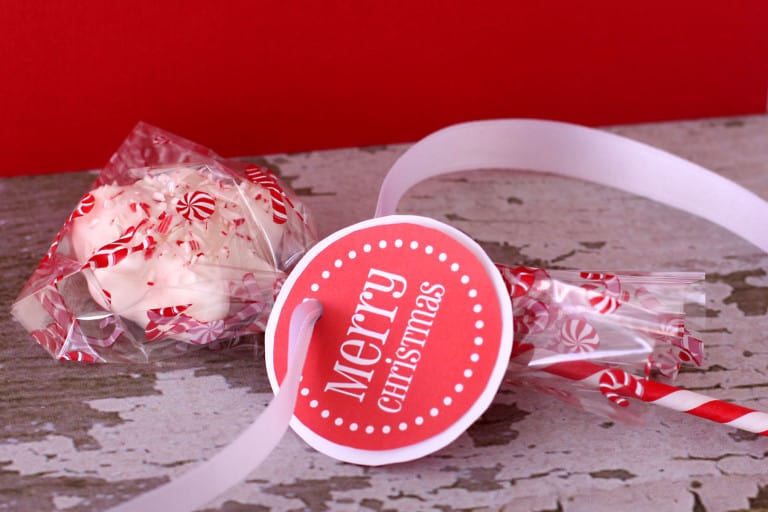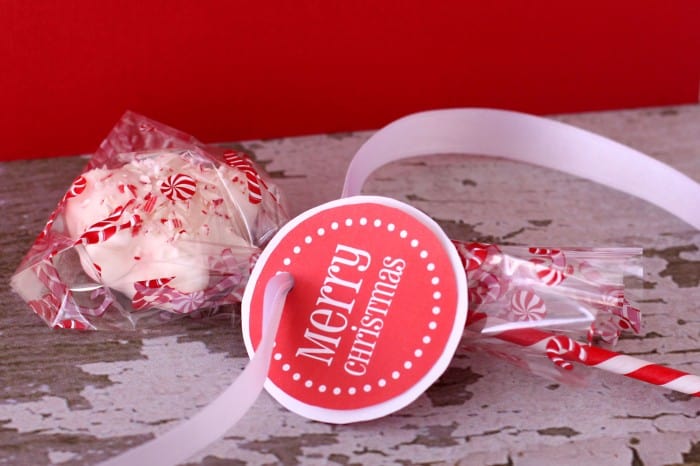 Add your printable (I printed mine on plain printer paper, cut it out and attached it to a white card stock circle that I cut to fit, then I simply punched a whole in the tag with a plain old fashioned hole punch). If you have scrapbooking scissors and punches, you could create something even cuter.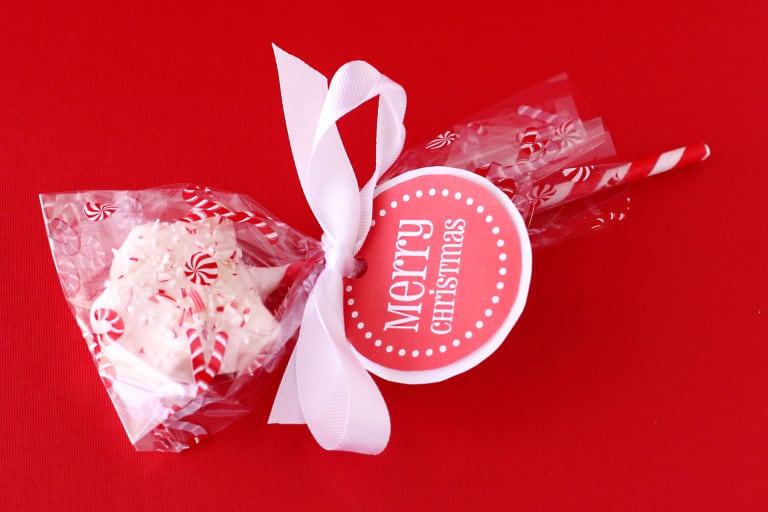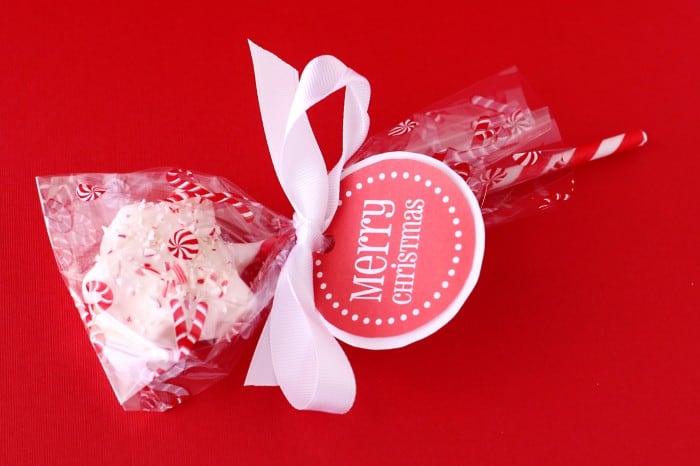 Easy Peasy! Here is how I packaged up the Christmas Tree and Snowmen Peeps…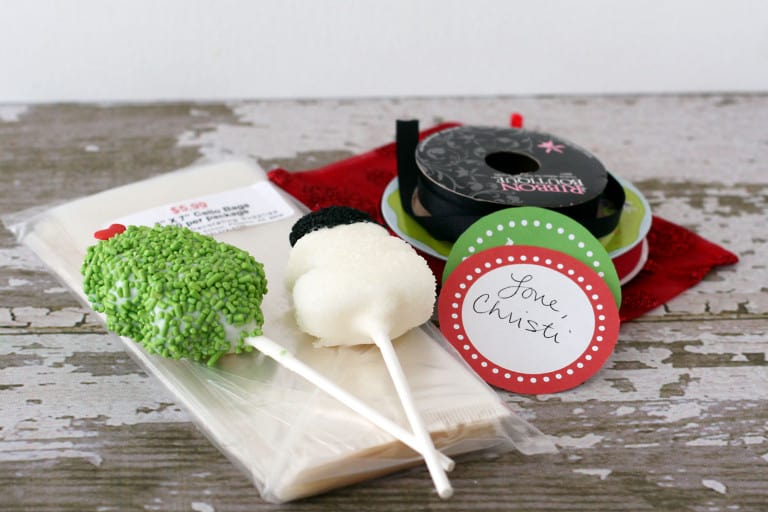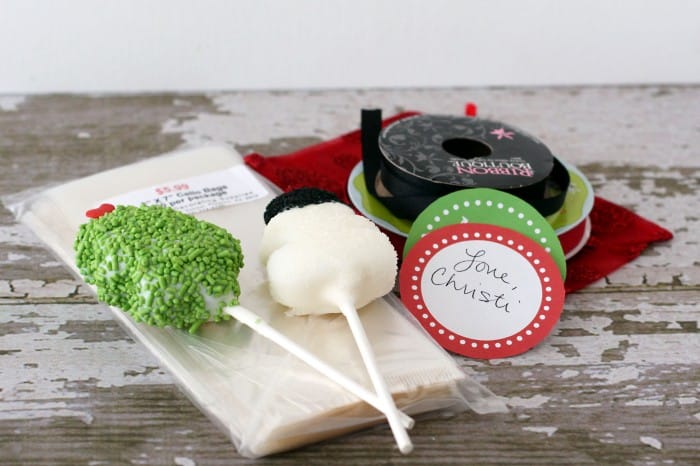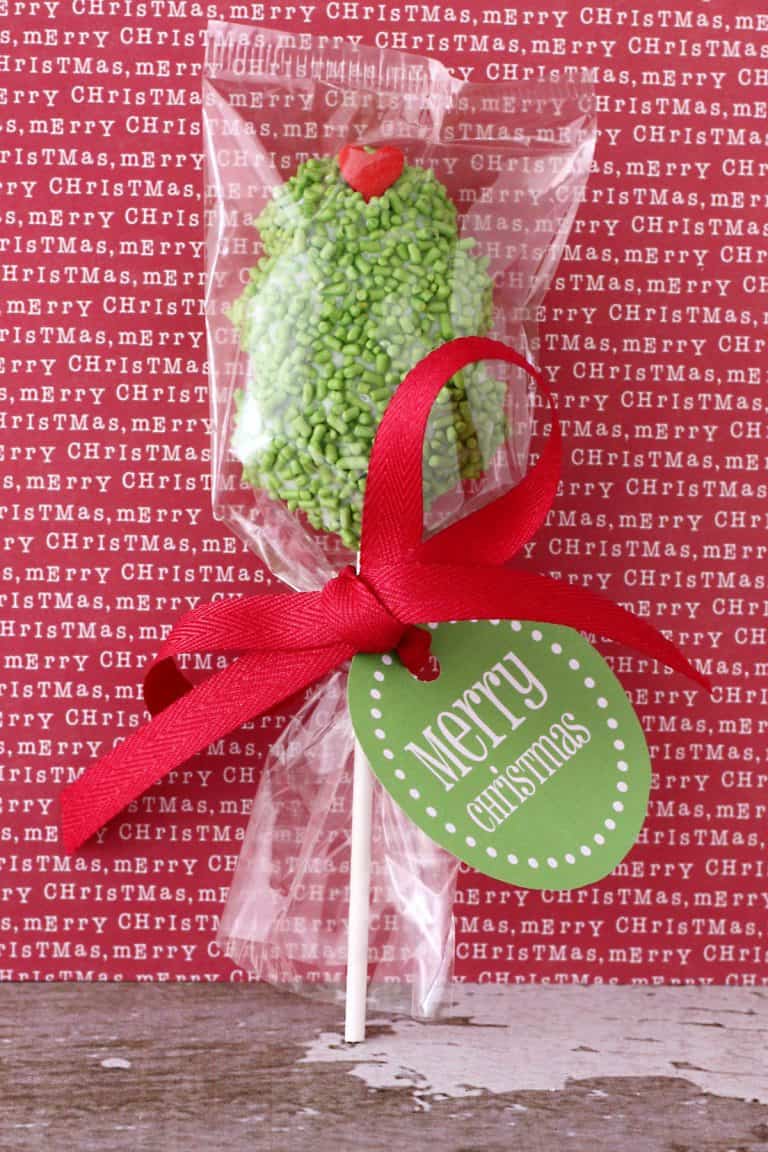 These would be such a fun favor or dessert to serve at a holiday party for the kids (or Peeps loving adults like myself).
Check out all of the great recipes, ideas, giveaways, blogger spotlights and free printables featured on The 12 Days Of Holiday Baking!