Sweet breads and muffins are a great options for holiday gifts. You can make quite a few at once and most of them freeze wonderfully, allowing you to bake them ahead of time. They also ship and travel well.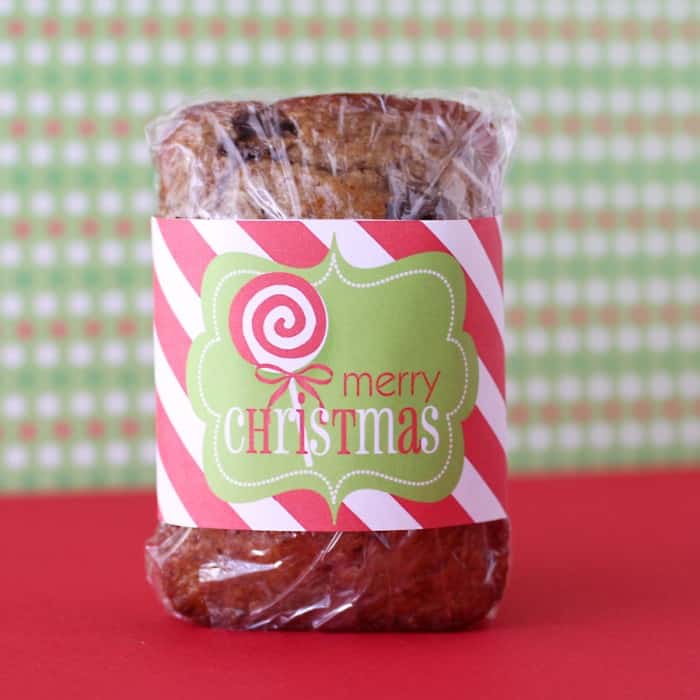 My favorite bread or muffin recipe is my Low Fat Chocolate Chip Banana Muffins. Made with whole wheat, oat bran, bananas, Greek yogurt and other healthy ingredients, these taste GREAT and we almost always have on hand or in the freezer. They are a great on the go breakfast or hearty snack. You can find the recipe for them right here.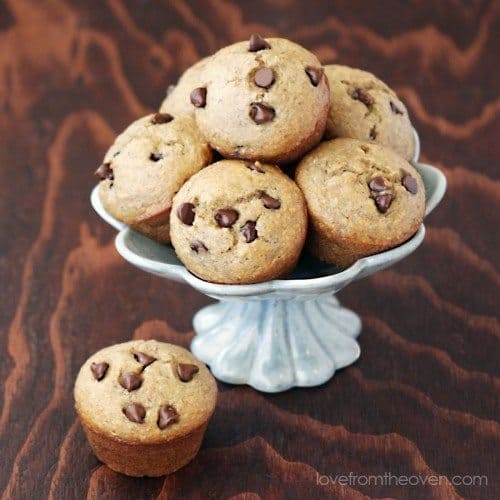 For the holidays, I like to make these as mini loaves. You can give one or a dozen, and if you wrap them up in plastic wrap after baking (and cooling), you can put them into a large Ziploc and freeze until you are ready to give. So how can we package them? Here are a few fun options.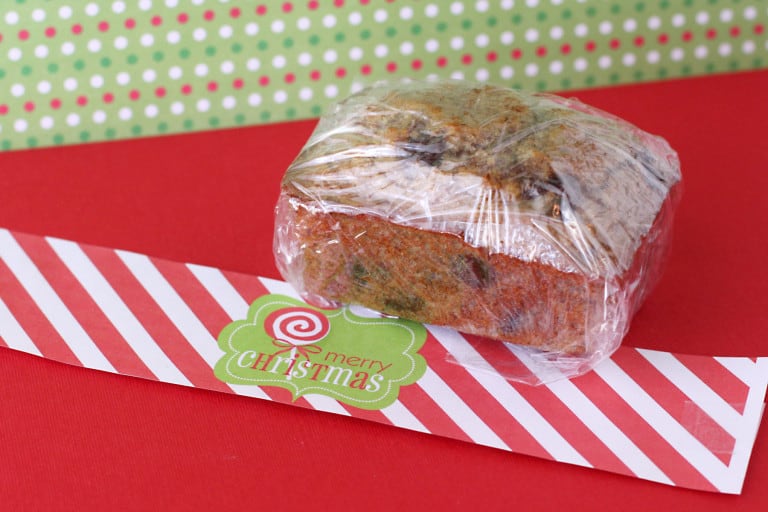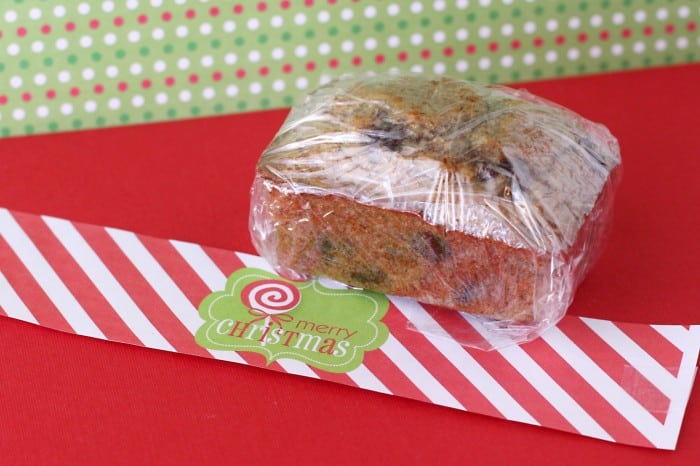 With so many great printables available, it's very easy to print off a sheet, cut into strips and simply wrap around your mini loaves, securing with a piece of tape. This cute printable is by Shindig Parties To Go.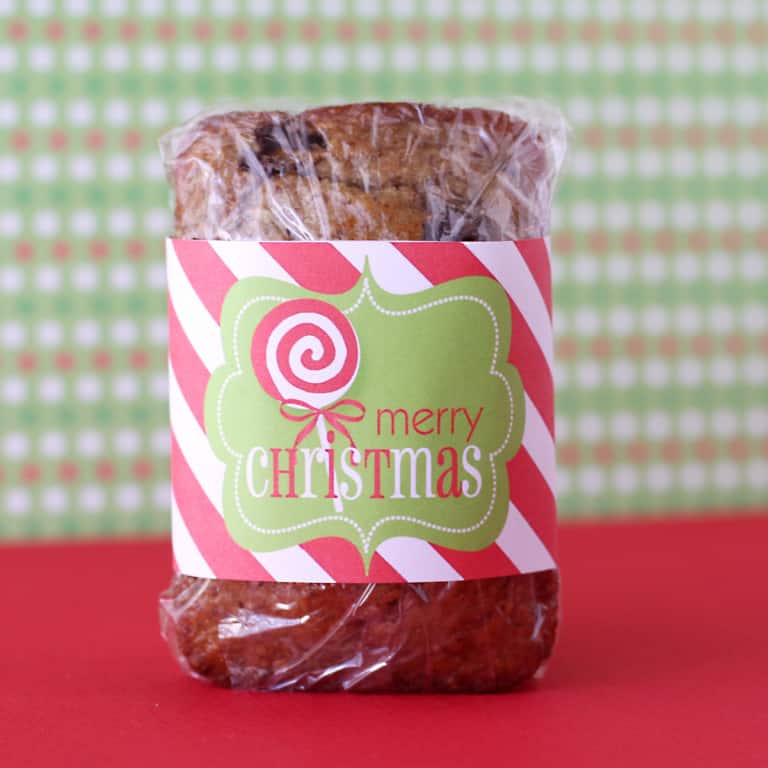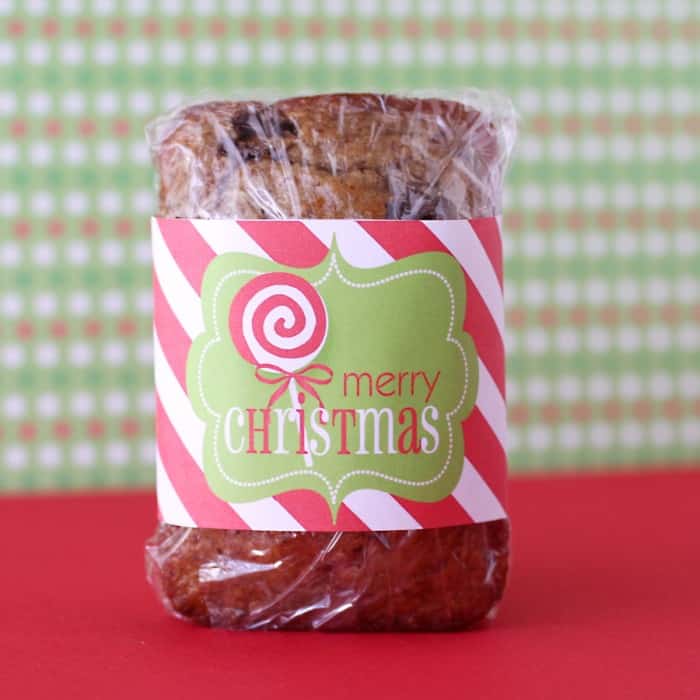 Or how about this cute one that was designed by TomKat Studio for HGTV.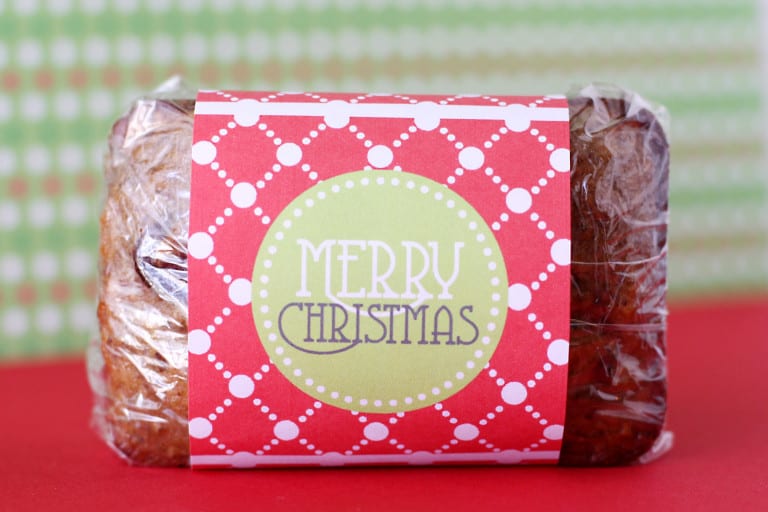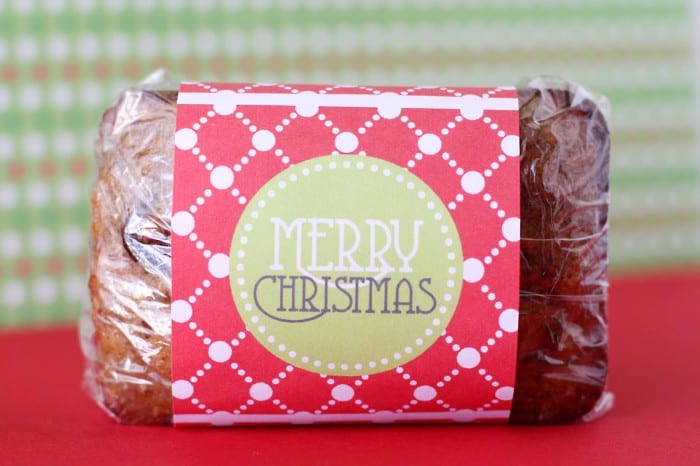 Or this cute one from Martha Stewart…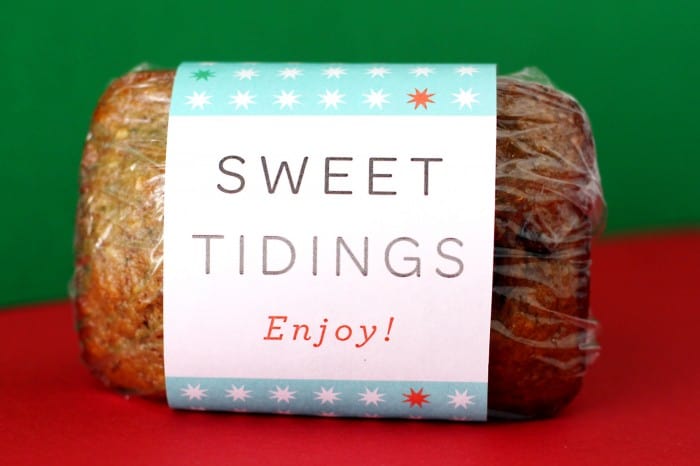 Or you can even just slip a loaf into a cellophane bag and add a bow.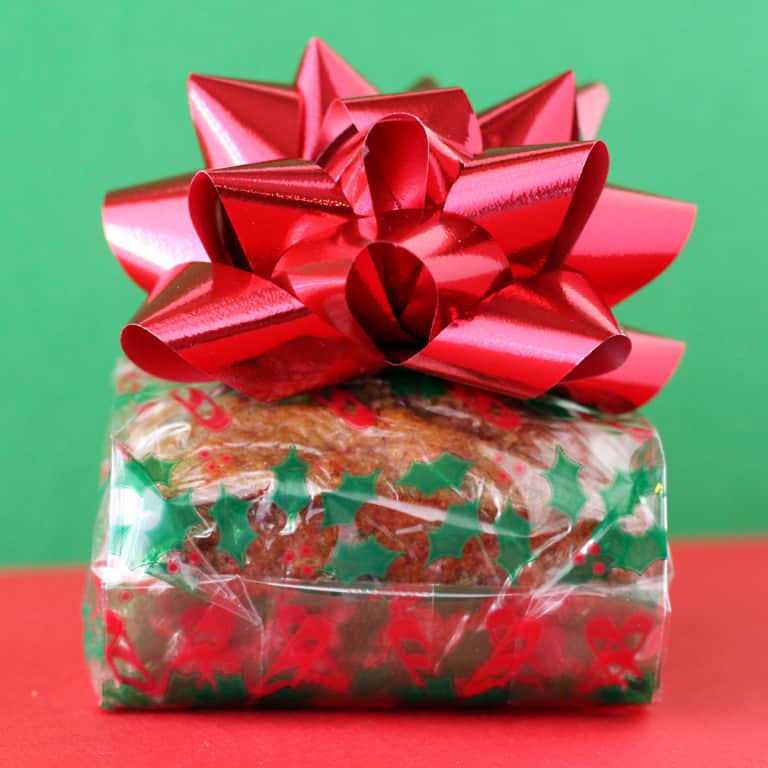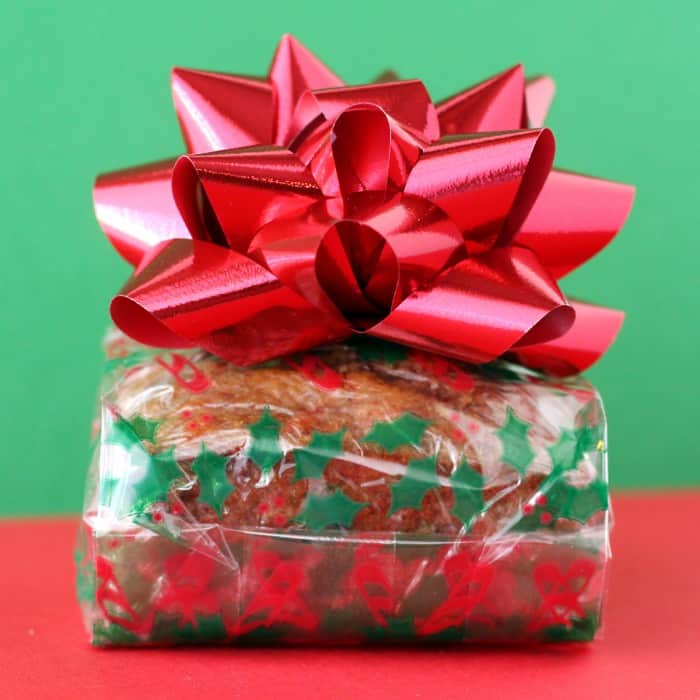 Another cute option if you are giving multiple loaves is to use a cute gable box and add a printable and a bow. The printable I used is from Shindig Parties To Go.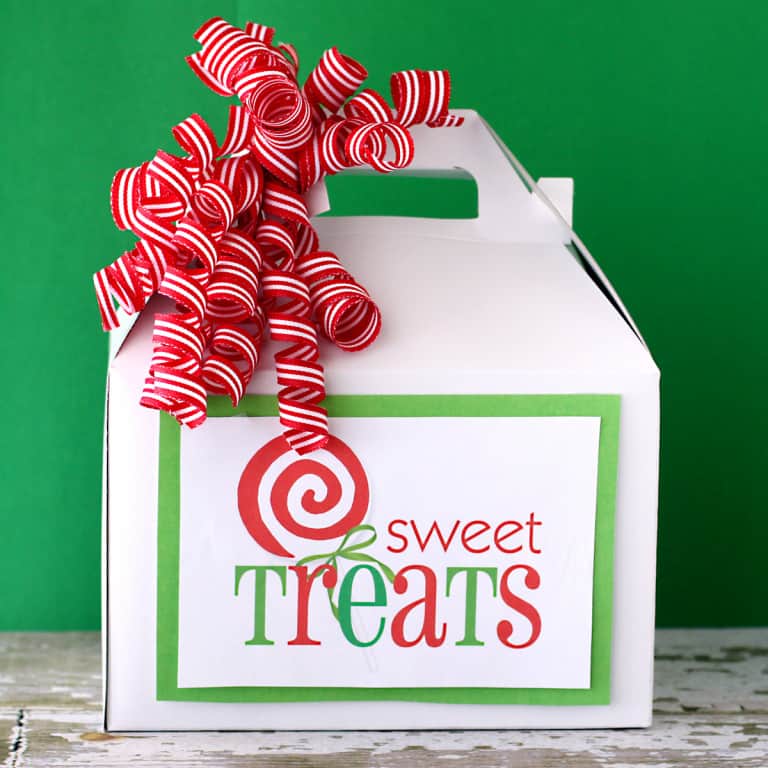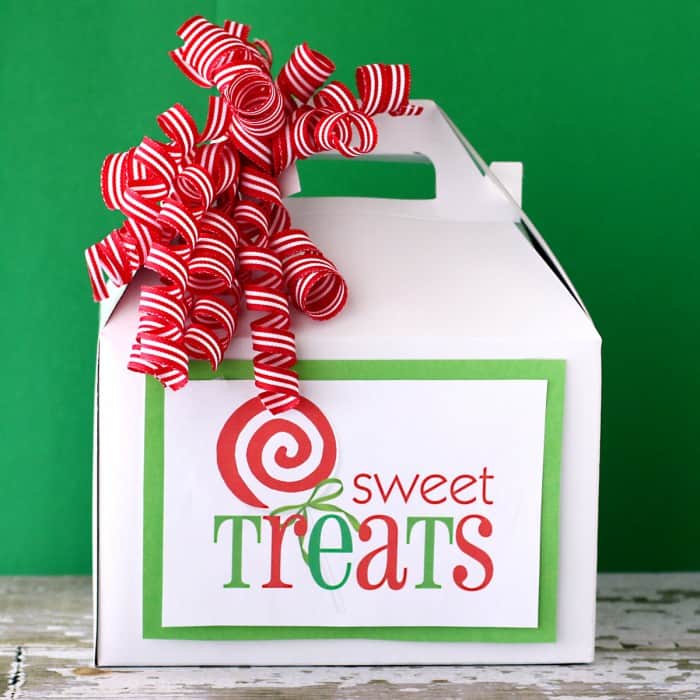 Cute, quick and easy. Bake up a big batch or two, fill your freezer and in those moments where at the last minute you realize you need something to bring or a quick little gift, just grab some out of the freezer and go!
Check out all of the recipes, packaging ideas, giveaways and free printables in The 12 Days Of Holiday Baking!