You can't talk about Christmas baking without including Christmas Cookies!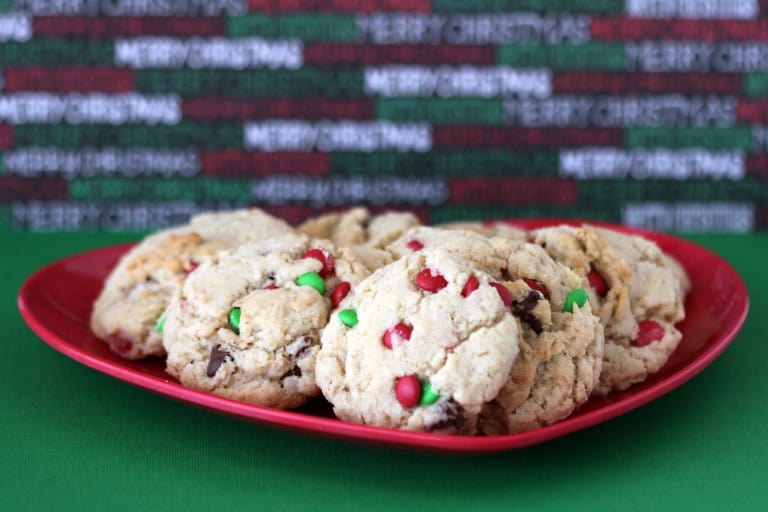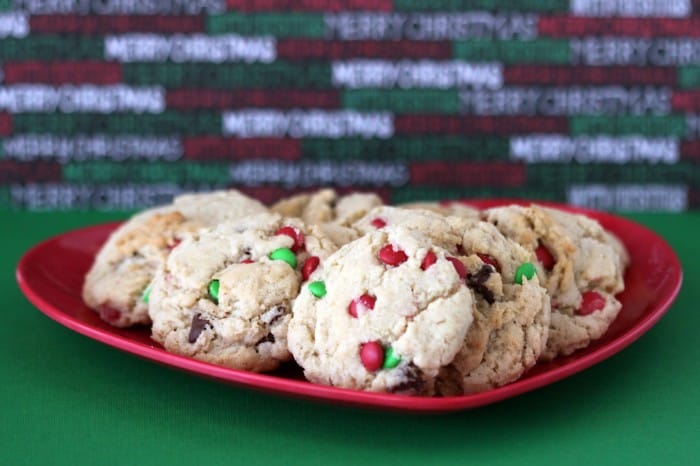 While I make a variety of cookies every year, I always include a chocolate chip cookie in the mix. I recently received a copy of Cooking Light's new cookbook "Way To Bake", which I quickly fell in love with. So many great photos and step by step instructions, similar to how I like to share my recipes here on the site. I even have a copy to give to one lucky Love From The Oven reader. Find the giveaway here!
After drooling over all of the yummy recipes,  I decided that the first one I wanted to try out was the Oatmeal, Chocolate Chip, and Pecan Cookies. I always prefer to have oatmeal in my chocolate chip cookies and from the photo in the cookbook, they look REALLY yummy…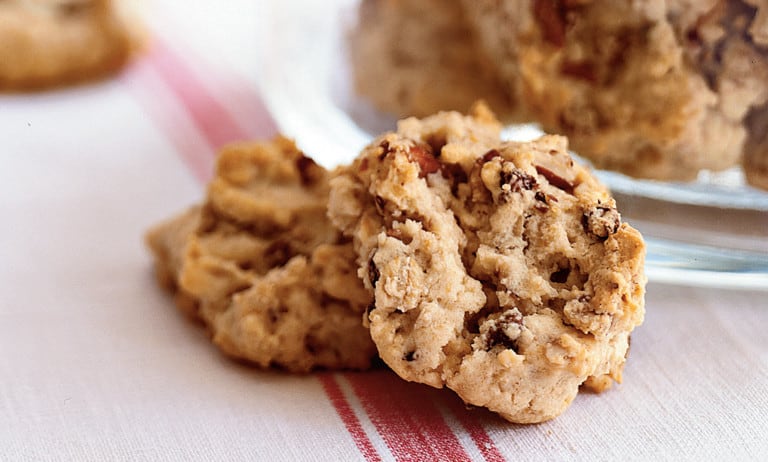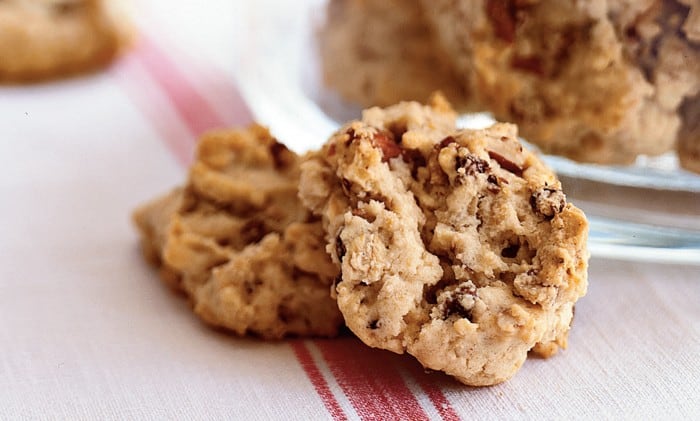 I decided to alter them slightly and use red and green M&M's to Christmas them up a bit, and I did not include the pecans because my daughter is allergic to them (but oh how amazing they would be with them in!). I also doubled the recipe.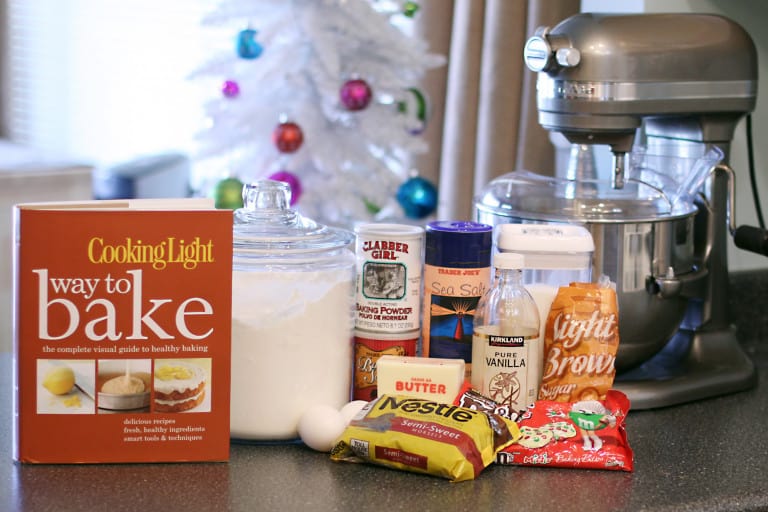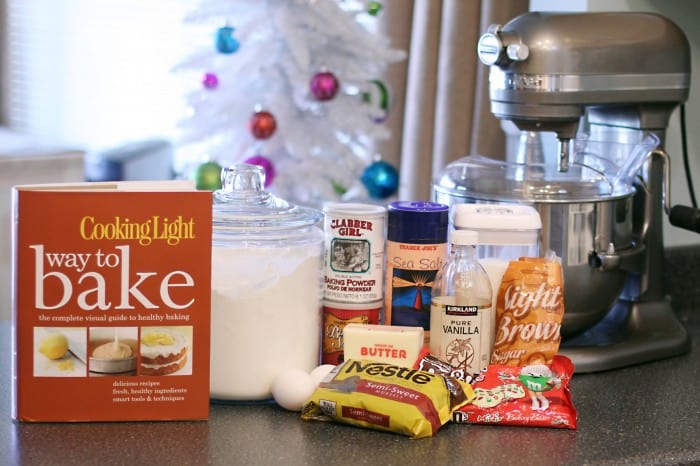 The recipe is very straight forward and simple (scroll to the bottom of the post for the recipe). Into the KitchenAid Mixer it went! Speaking of, have you entered to win the KitchenAid 7 Quart Stand Mixer giveaway? If not here's where to enter.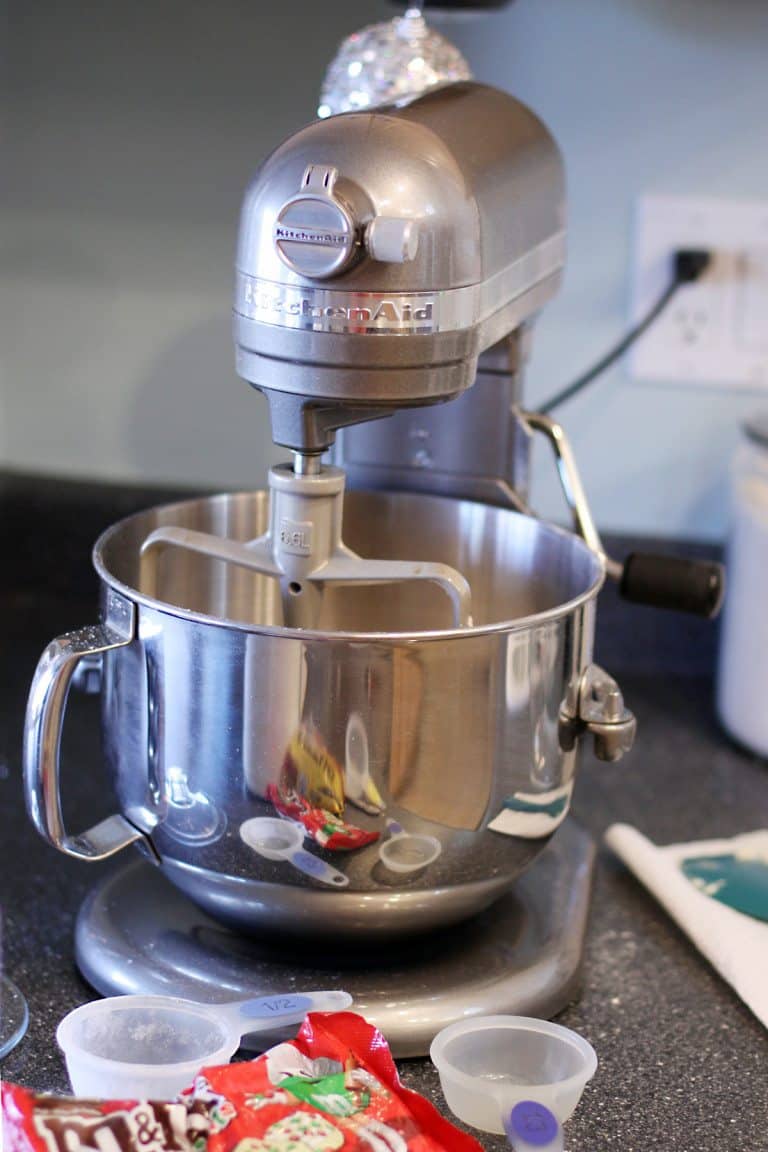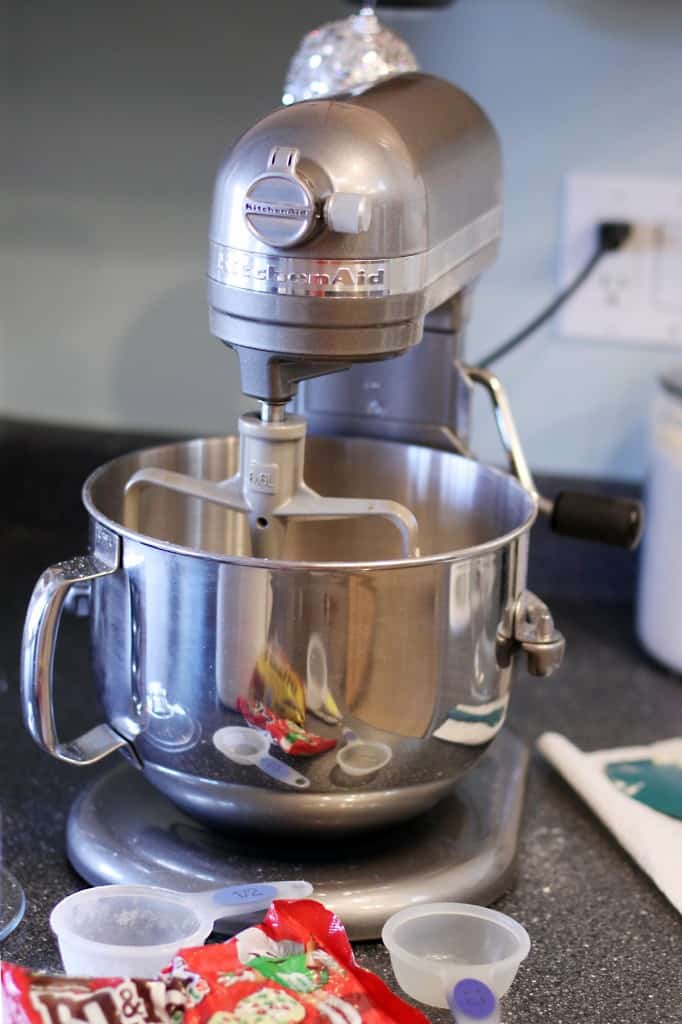 The dough is a thick and slightly dry dough, which is exactly how I prefer my dough. I like a dough that is so thick that I have to work the chocolate chips in with my hands. 🙂   Love how even a doubled recipe looks small in the 7 Quart Mixer. This mixer can handle quantity!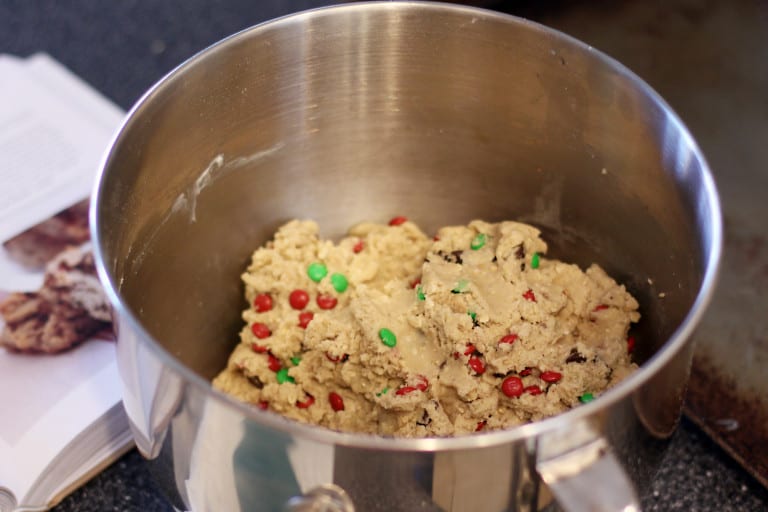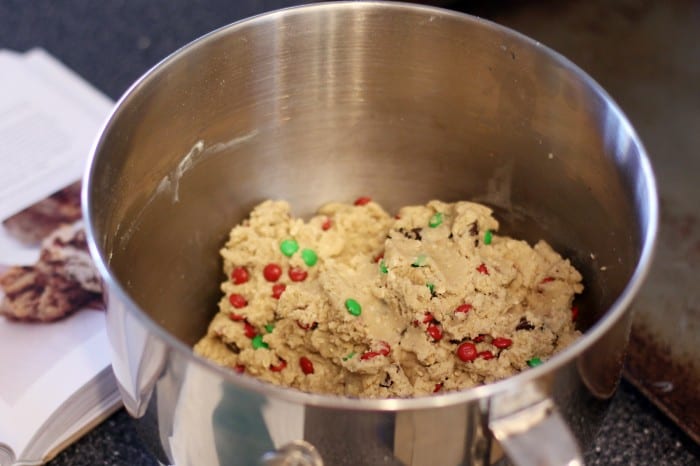 On to the cookie sheets and into the oven they go…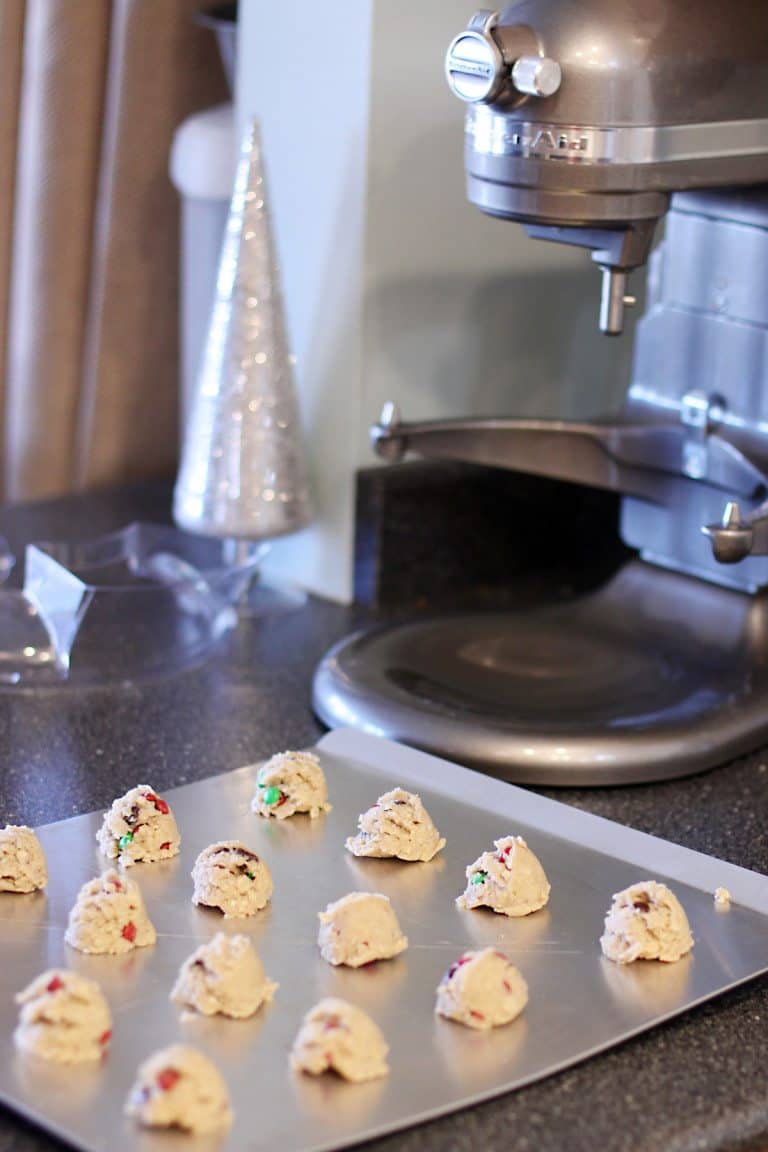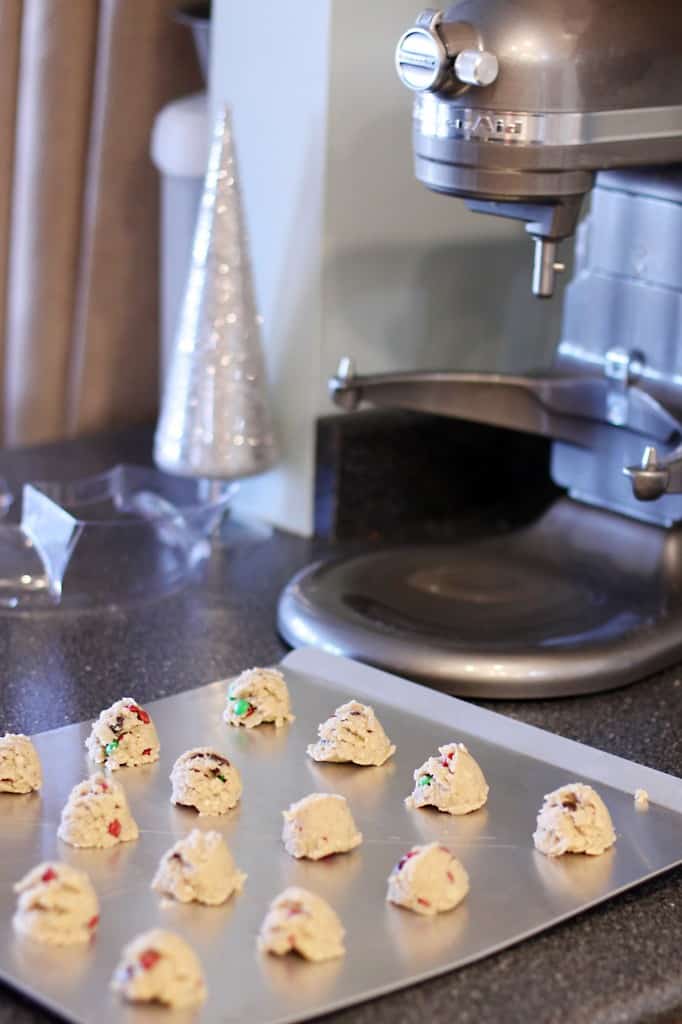 And out comes deliciousness!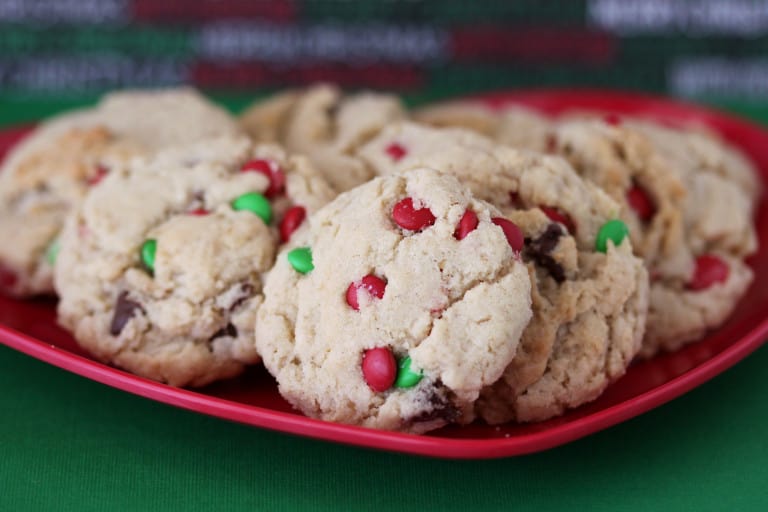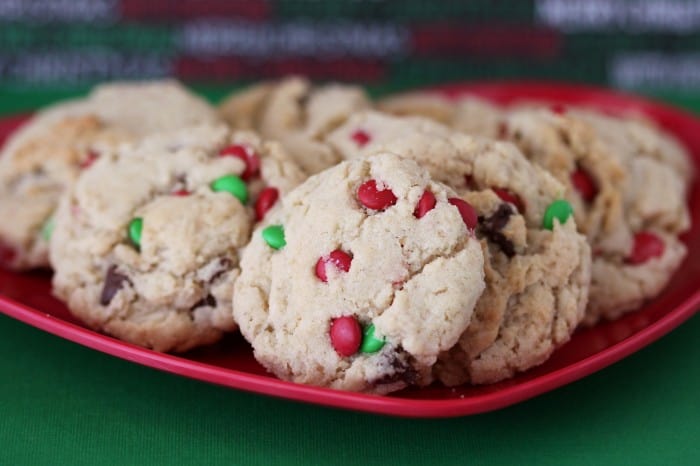 Most of this batch was given out as gifts, using these cute little boxes I found at Hobby Lobby. I believe they were $4.99 for 10, and of course that meant $2.49 when they were 50% off….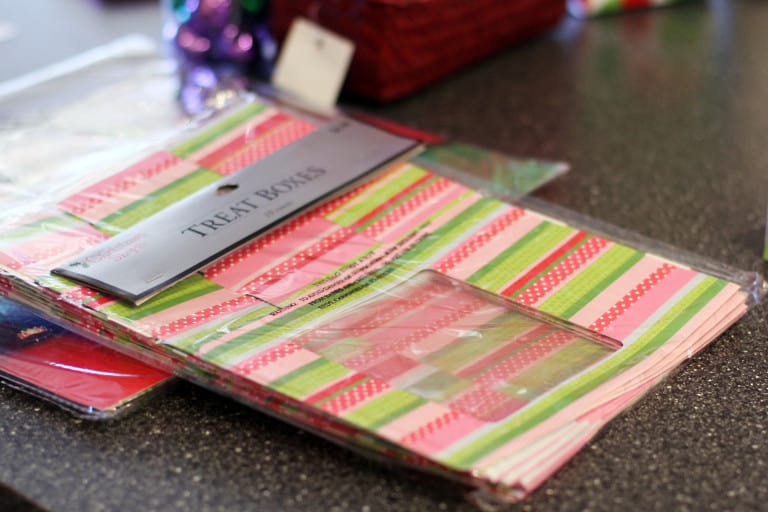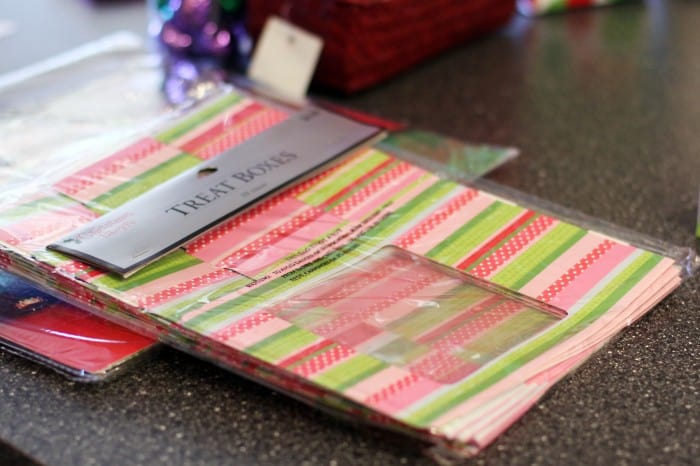 And I found a great free printable by the lovely Kim at The Celebration Shoppe. This is a printable kit she did for All You Magazine, and one of the coolest things about it is that you can easily personalize them before you print them. While I often do this in Photoshop, this printable is set up so that you can do it when you open the PDF, and it's SUPER EASY.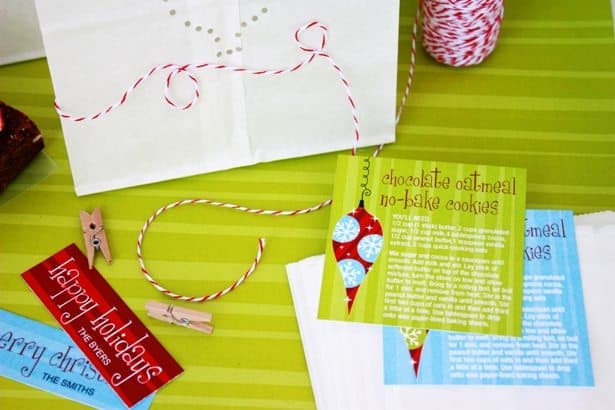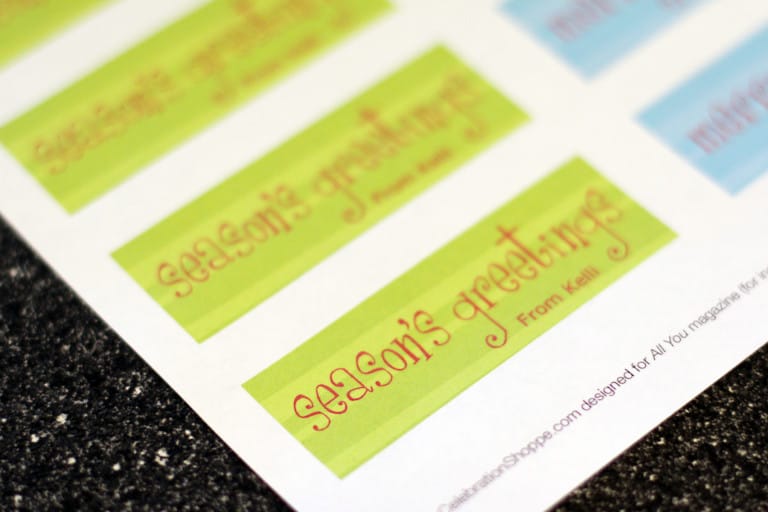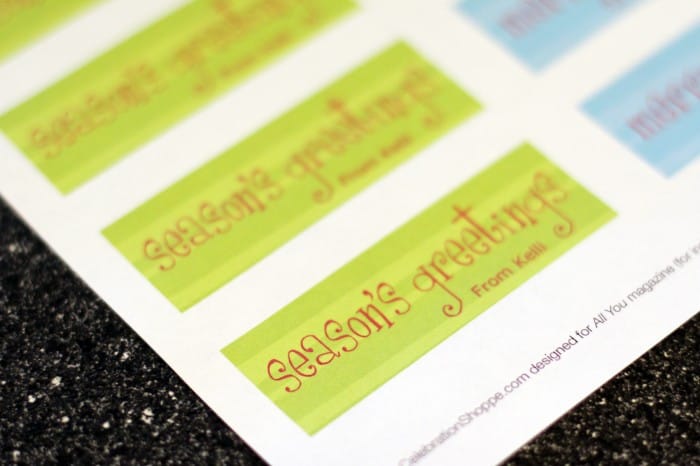 I made these for my mom to give to some of her new neighbors.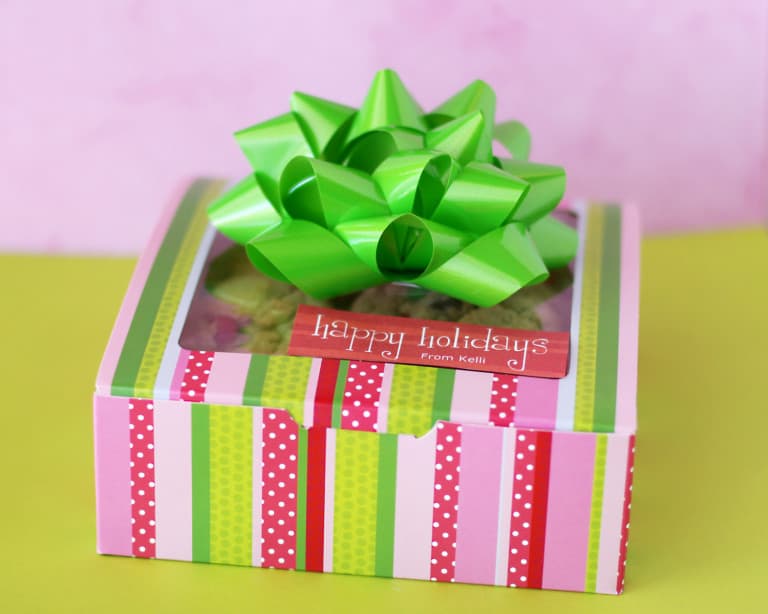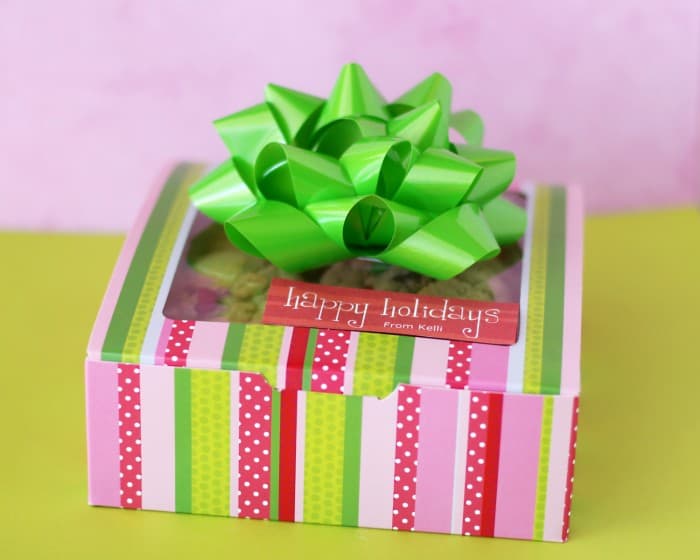 Love the pink and green in with the Christmas colors. So fresh and fun.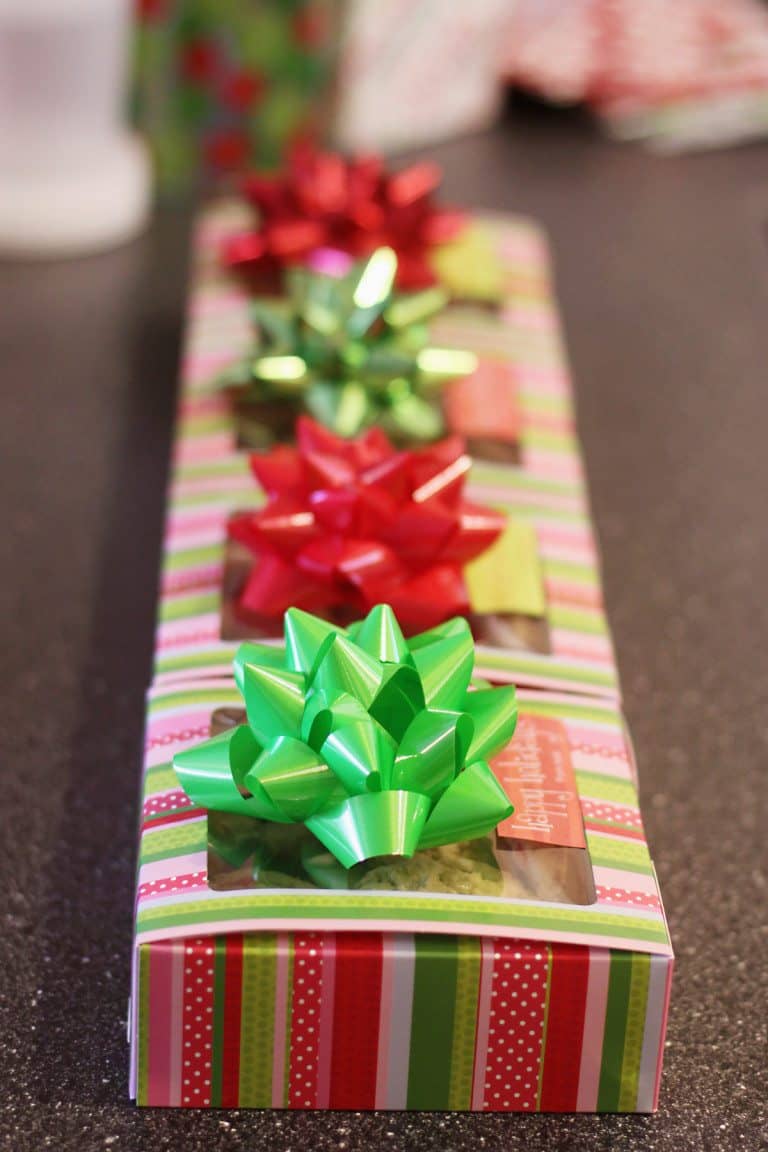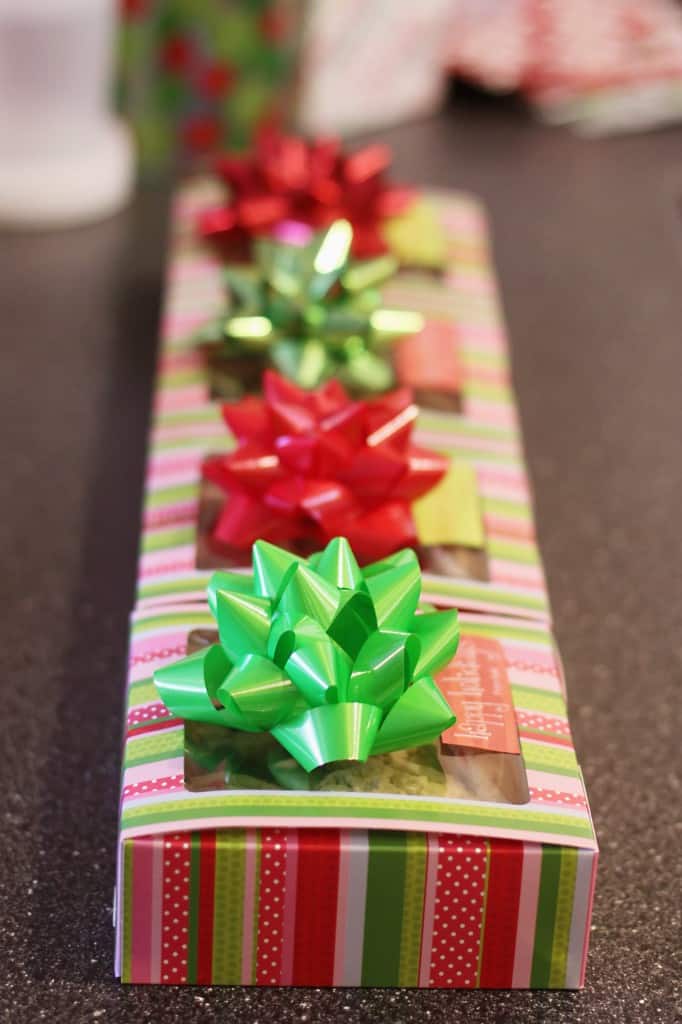 Here's the recipe from Cooking Light's "Way To Bake" from Oxmoor House. If you would like to WIN a copy of this great cookbook, check out today's giveaway!
Oatmeal, Chocolate Chip, and Pecan Cookies
These easy drop cookies are crisp on the outside and slightly chewy on the inside. Chocolate minichips disperse better in the batter, but you can use regular chips.
5.6 ounces all-purpose flour (about 11⁄4 cups)
1 cup old-fashioned rolled oats
3⁄4 teaspoon baking powder
1⁄2 teaspoon baking soda
1⁄2 teaspoon salt
3⁄4 cup granulated sugar
1⁄2 cup packed brown sugar
1⁄3 cup butter, softened
11⁄2 teaspoons vanilla extract
1 large egg
1⁄4 cup chopped pecans, toasted
1⁄4 cup semisweet chocolate minichips
1. Preheat oven to 350°.
2. Weigh or lightly spoon flour into dry measuring cups; level with a knife. Combine flour and next 4 ingredients, stirring with a whisk.
3. Place sugars and butter in a large bowl; beat with a mixer at medium speed until well blended. Add vanilla and egg; beat until blended. Gradually add flour mixture, beating at low speed just until combined. Stir in pecans and minichips. Drop dough by tablespoons 2 inches apart onto baking sheets lined with parchment paper. Bake at 350° for 12 minutes or until edges of cookies are lightly browned. Cool on pans 2 minutes. Remove cookies from pans; cool on wire racks.
Yield: 36 cookies (serving size: 1 cookie).
CALORIES 81; FAT 3g (sat 1.4g, mono 1g, poly 0.3g); PROTEIN 1.1g; CARB 12.9g;
FIBER 0.5g; CHOL 10mg; IRON 0.5mg; SODIUM 76mg; CALC 12mg
Check out all of the great recipes, giveaways, free printables, packaging ideas and more in The 12 Days Of Holiday Baking!