To go along with today's great Babycakes Cupcake Prize Package Giveaway, I thought I would share a few cupcake recipes as well as some simple packaging ideas.
I made these Green Velvet Cupcakes for St. Patrick's Day, but they would be perfect for Christmas! This yummy recipe came from Bakerella.
Super decadent Triple Chocolate Mousse Cupcakes. These were amazing.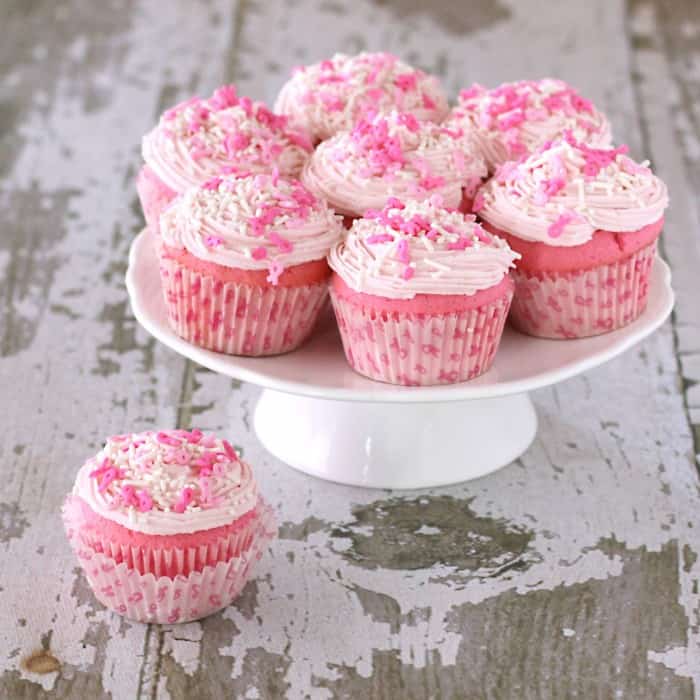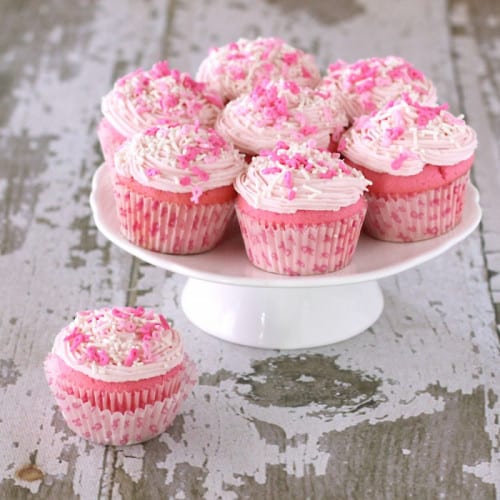 These Pink Velvet Cupcakes could be colored any color, and would look darling in blue for Hanukkah.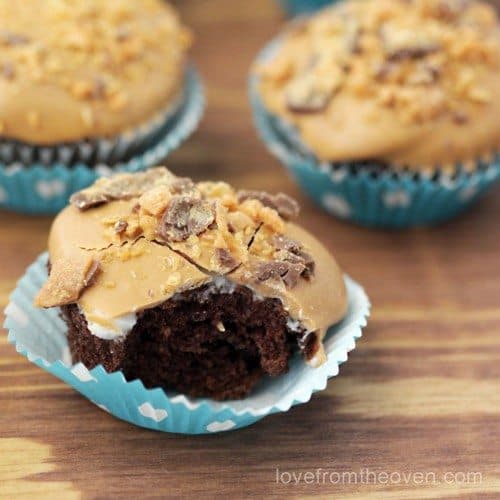 I made Butterfinger and Crunch Bar Cupcakes with my Babycakes Cupcake Maker. Both turned out wonderfully.
Now for some simple packaging ideas. Truth be told you could use most of these ideas with store bought cupcakes if you are in a pinch and need something quickly (like when your child tells you at 7am that she is supposed to bring a treat to school, which starts at 8am).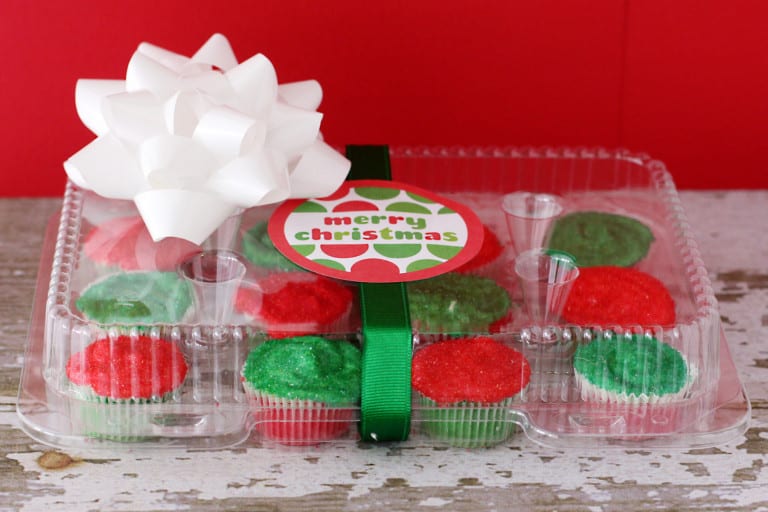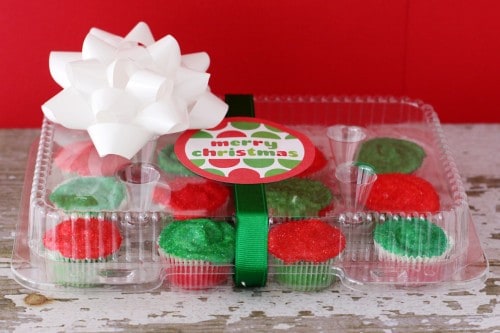 I get these great cupcake containers at my favorite baking supply store, ABC Baking. I added a ribbon, a bow and the free Christmas printable from Shindig Parties To Go that I love so much. Took maybe two minutes, tops, to put it together and I think it's a bit more festive than a plain box.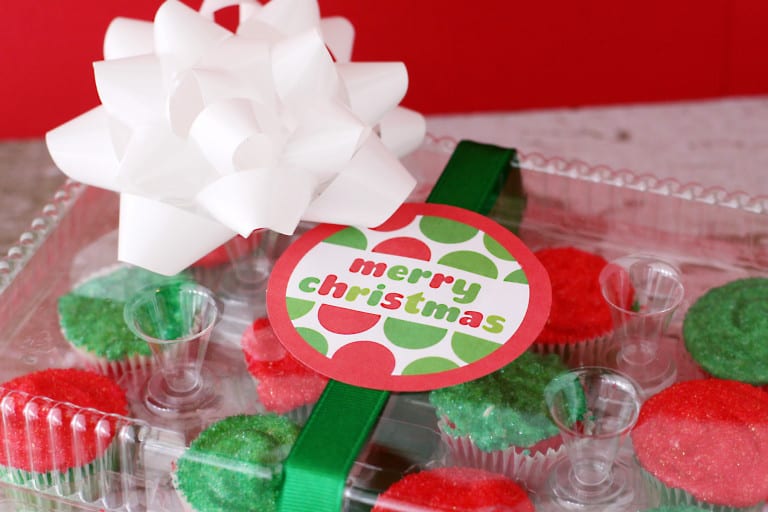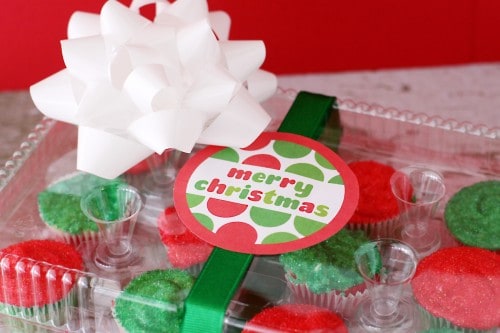 I also have these clamshell style containers from ABC Baking that work well for either four mini cupcakes or two regular size cupcakes.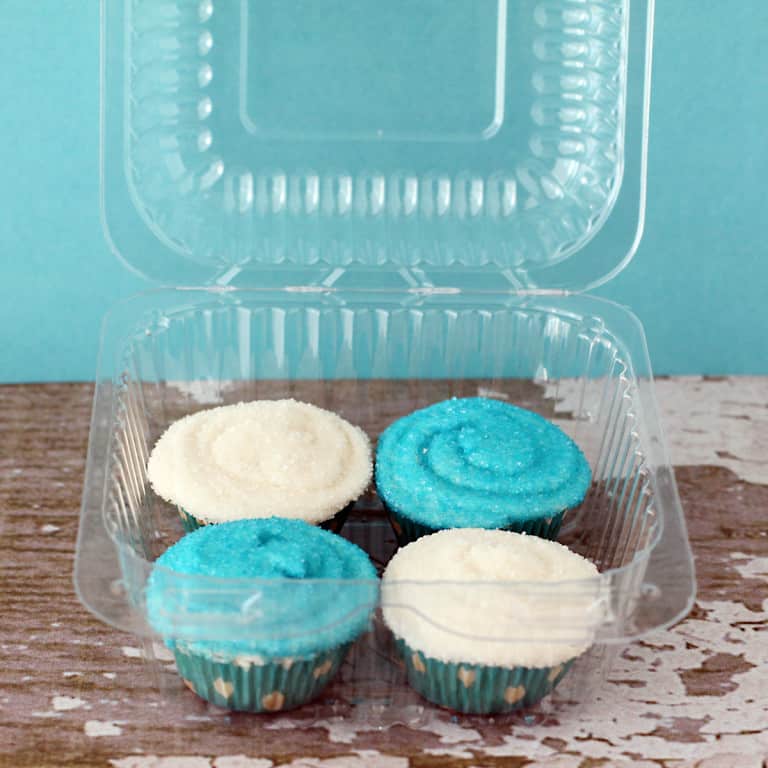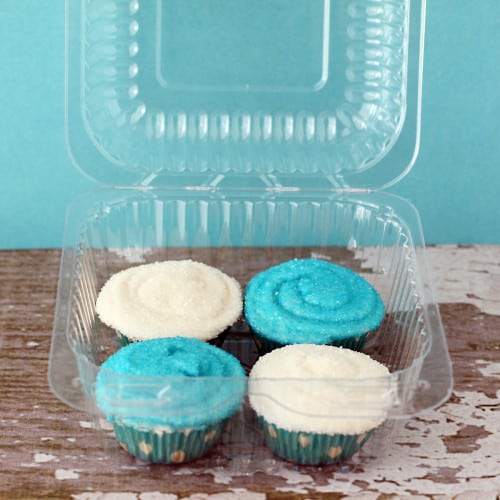 Add ribbon, a bow and a gift tag (all from my gift wrapping supplies).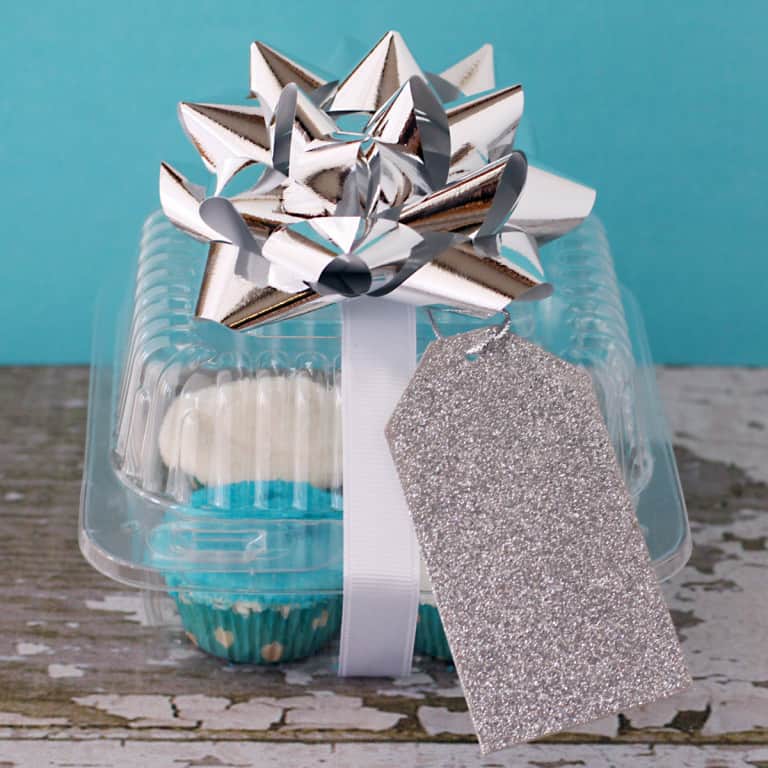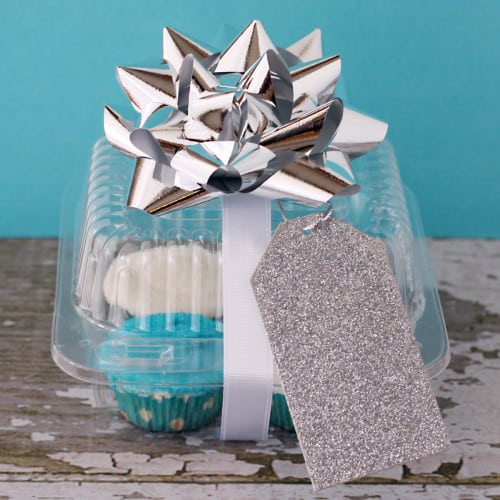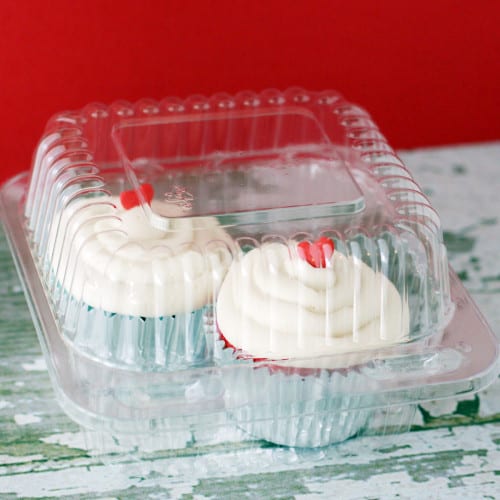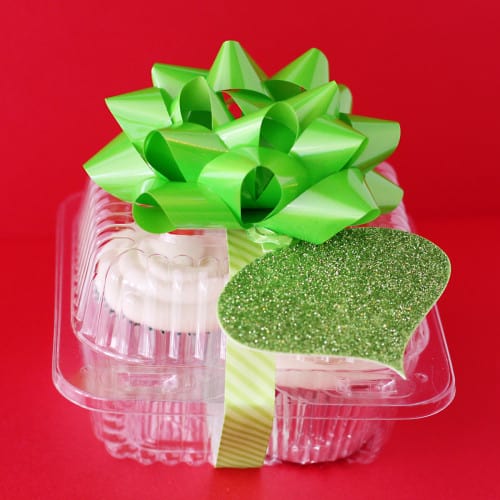 I had a few cute cardboard take out containers that were the perfect size for a single full size cupcake. Add a piece of ribbon and a printable, and it's ready for gift giving.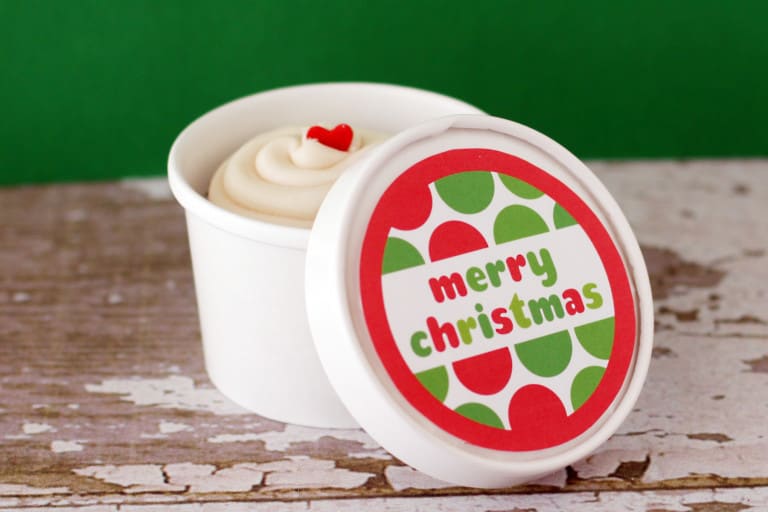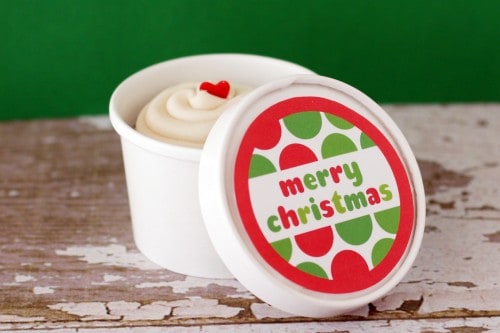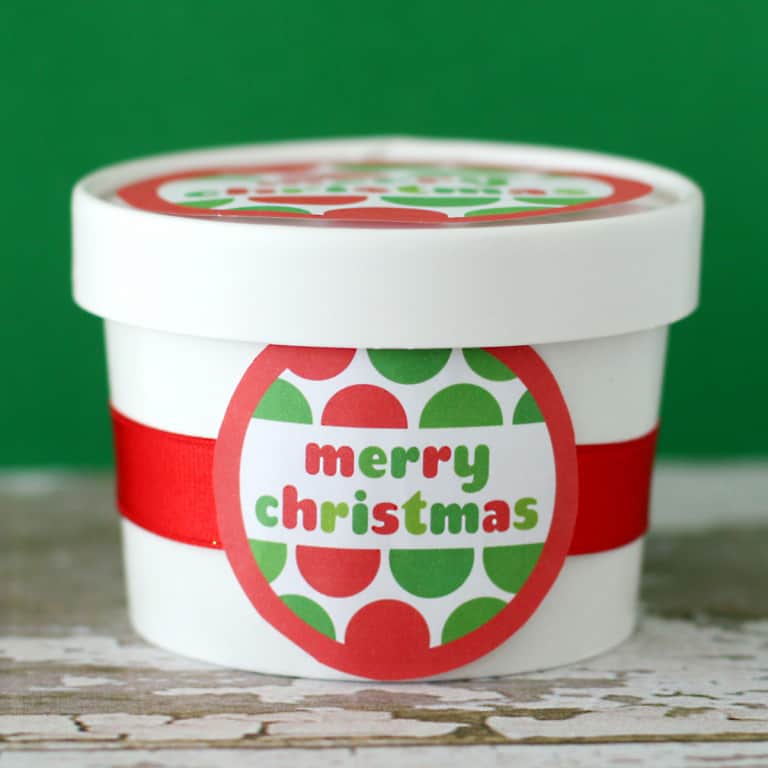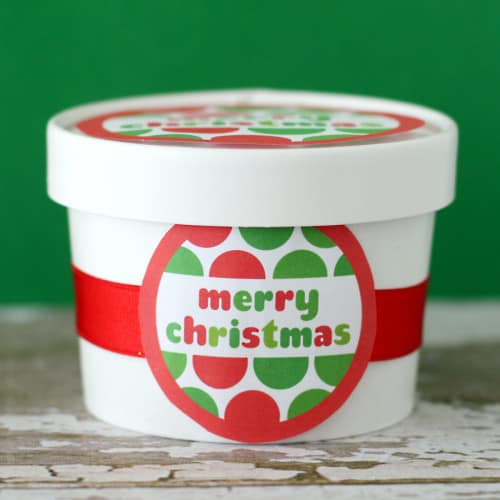 Take it a step further by slipping the container into a cellophane bag and adding ribbon and a gift tag.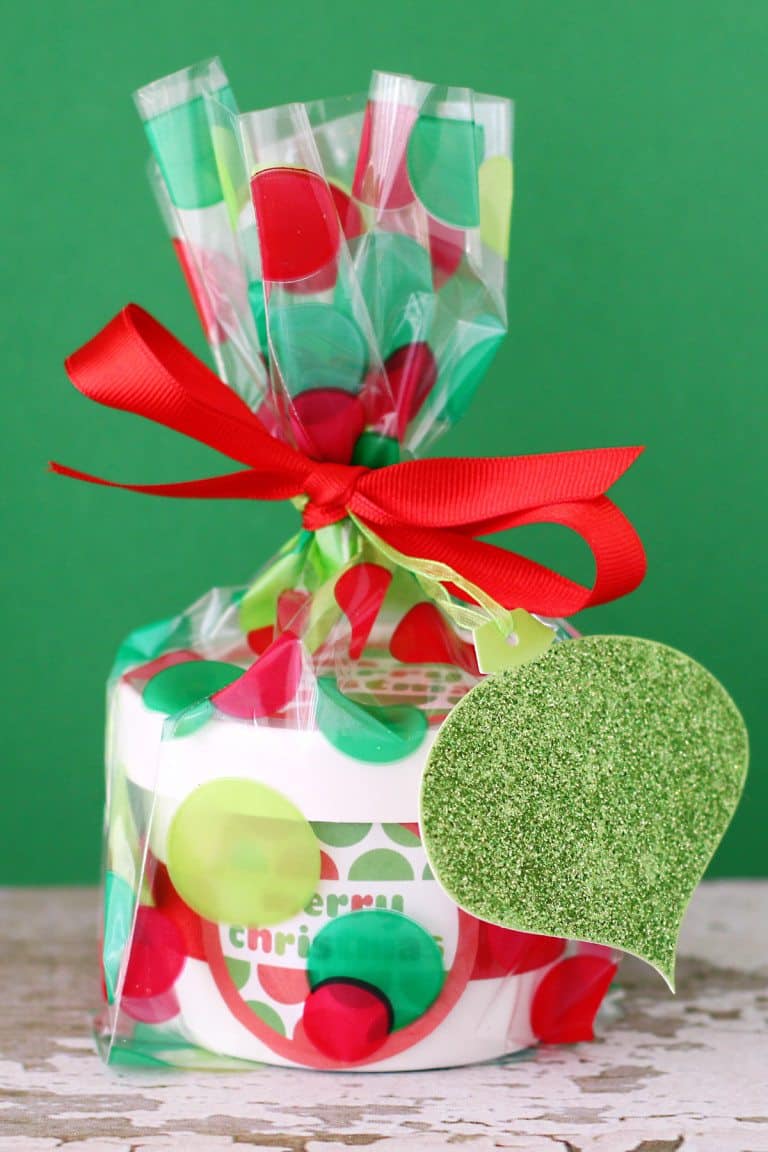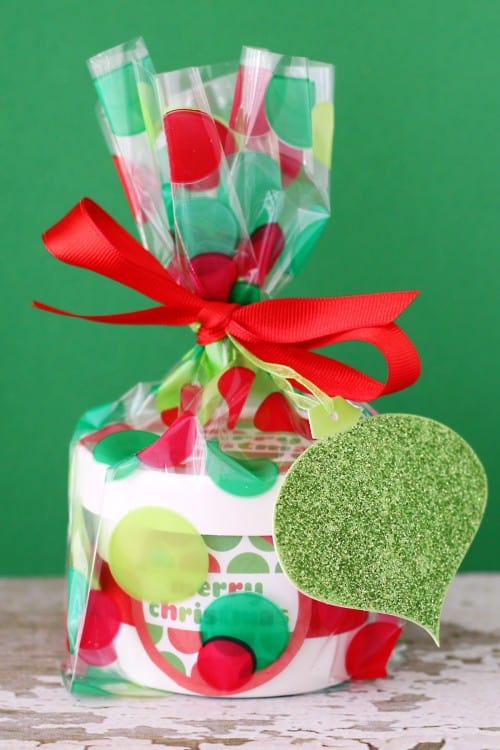 And go figure, cupcakes fit in, well, cups!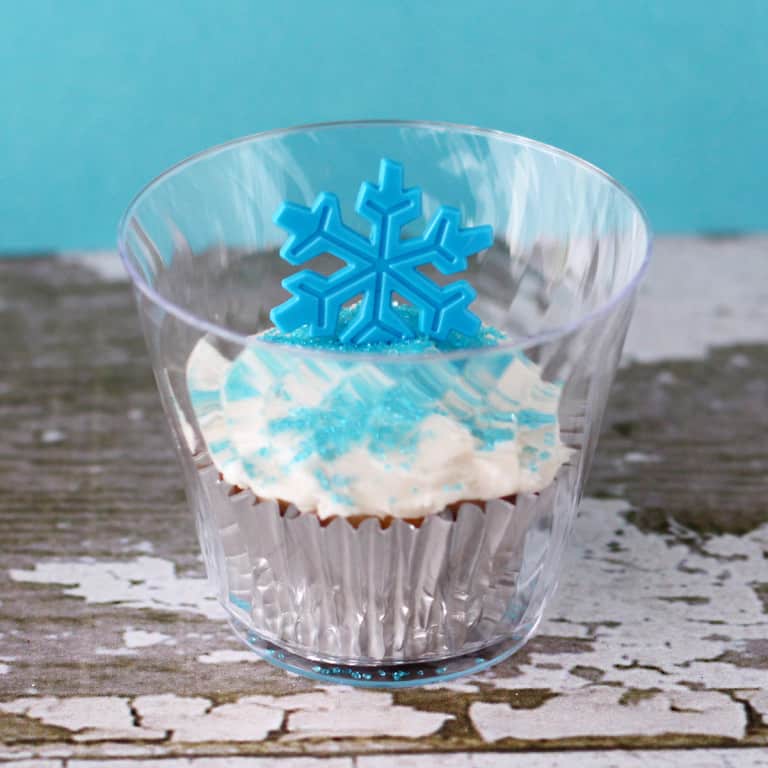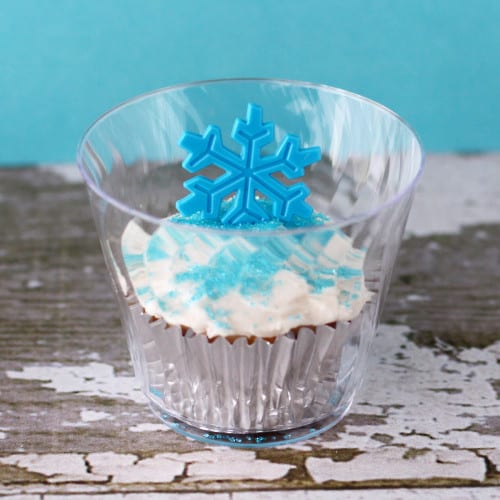 Add a cellophane bag, ribbon and a printable and voila! This is a printable that I designed, and you can download here for free.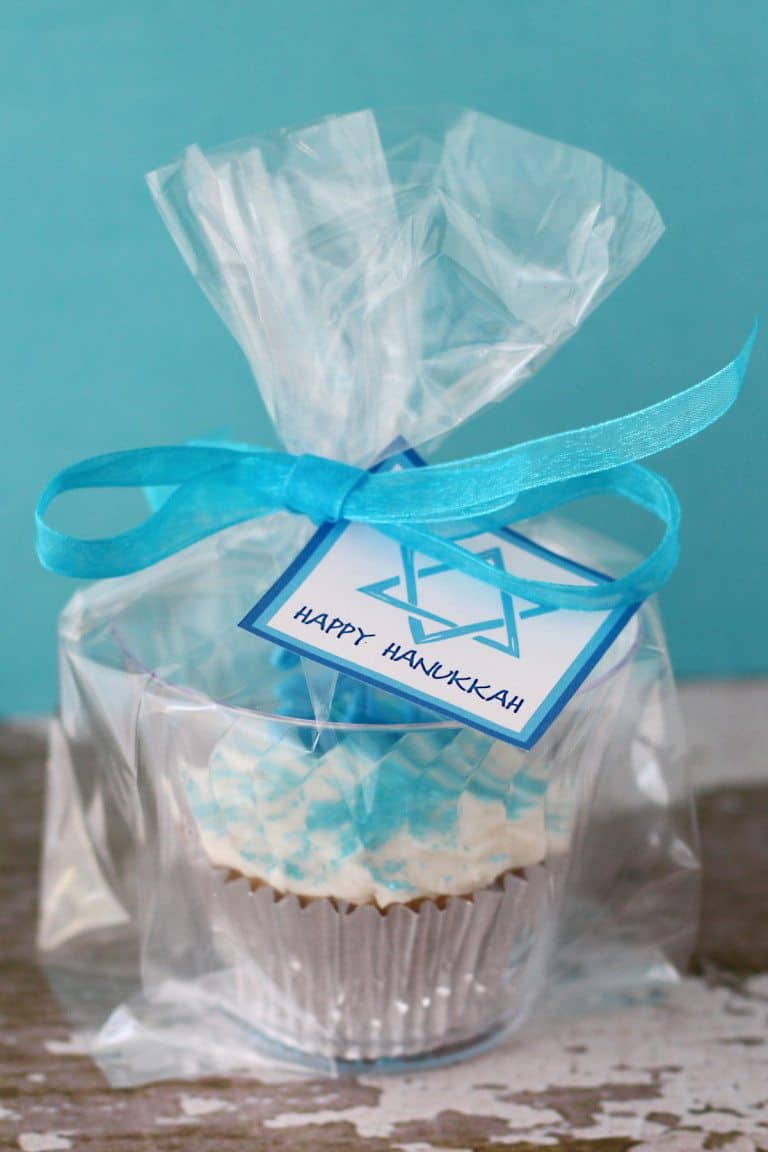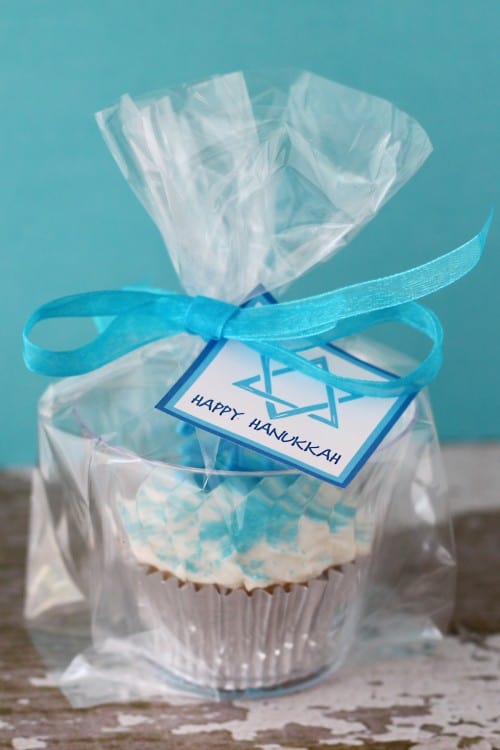 Check out all of the posts, giveaways, free printables and blogger spotlights in The 12 Days Of Holiday Baking!