I've been making cupcake pops with the My Little Cupcake mold for about a year now. I love the Oreo and cream cheese recipe that My Little Cupcake recommends, it's ridiculously delicious, and I love the cupcake look that the mold creates. A box of Candy Cane Joe Joe's in my pantry was calling to me to make – they needed to be made into cupcake pops. YUM.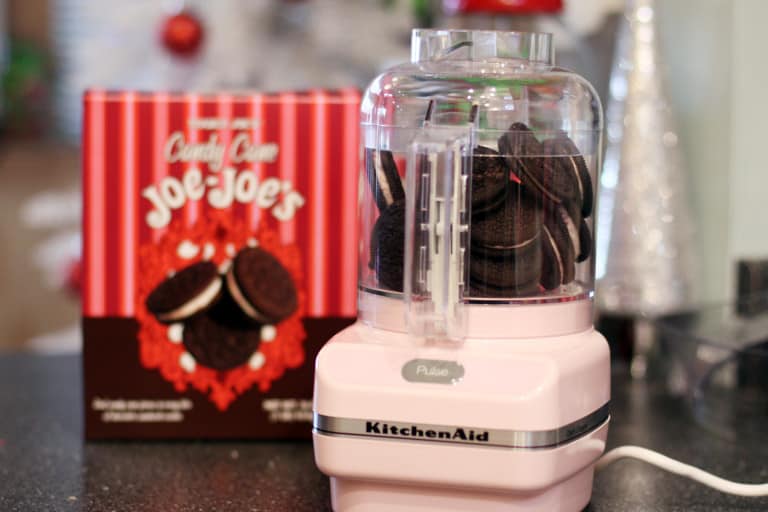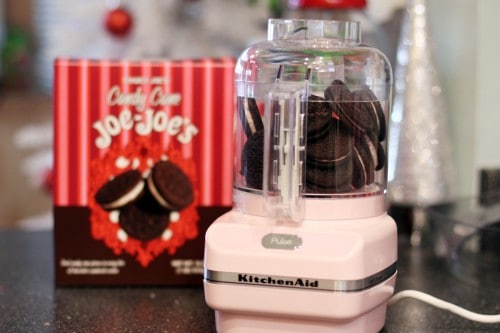 Here's a cute little cupcake pop in the green and pink Christmas colors that seem to be popular this year.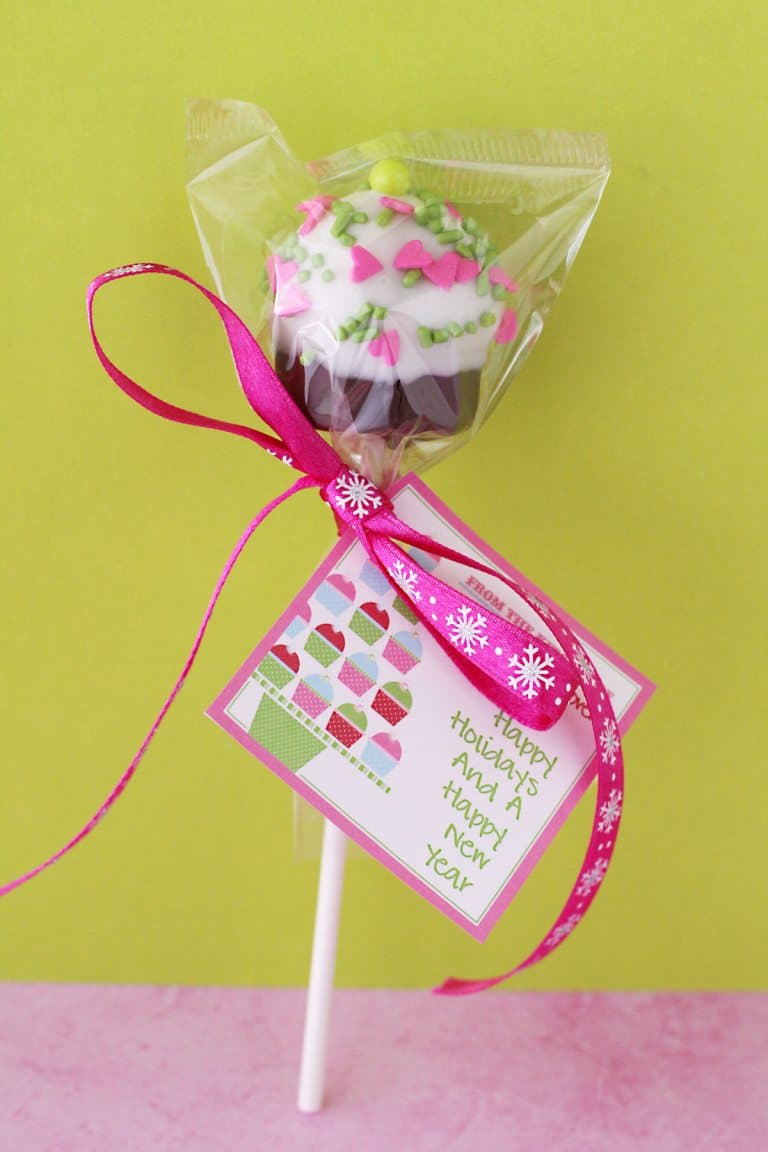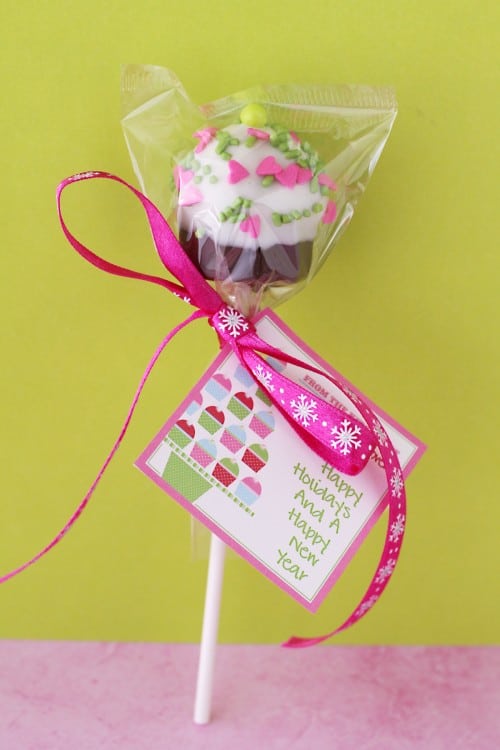 And a Hanukkah version…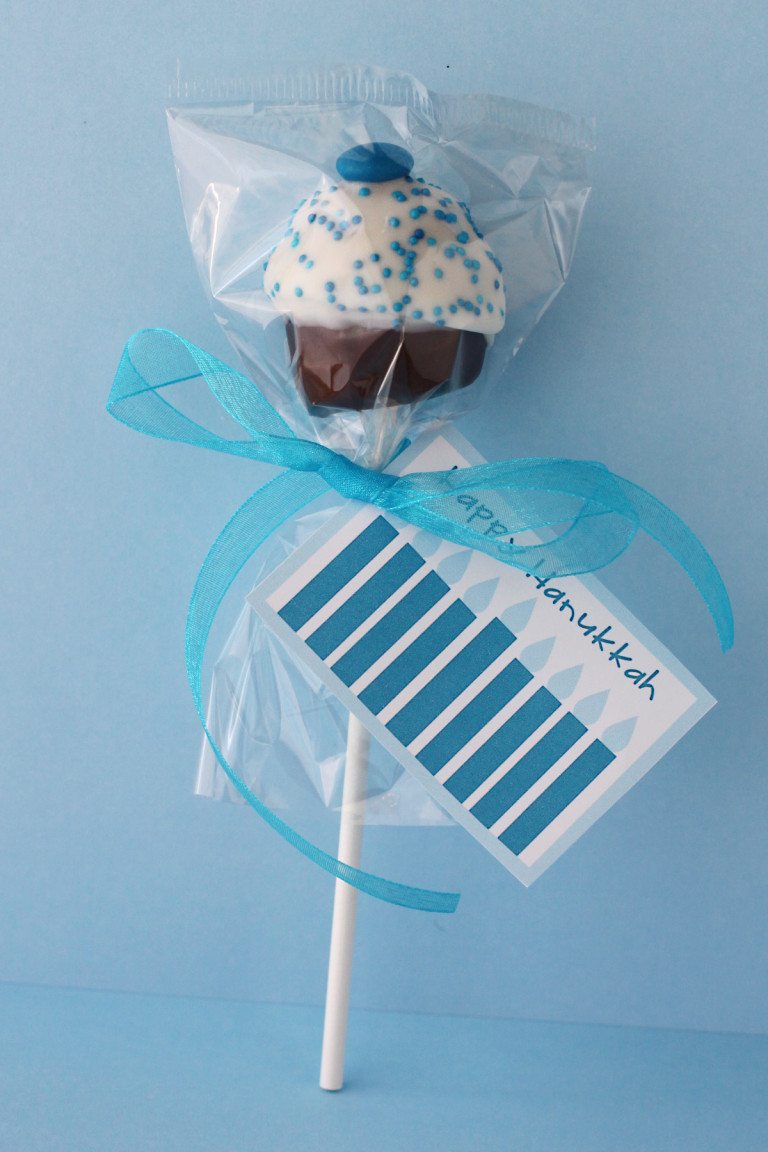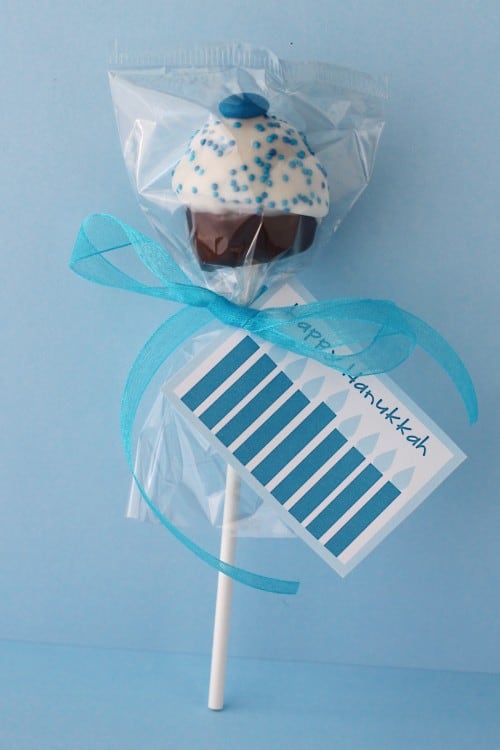 And then I wondered if throwing some gingerbread man cookies into the food processor and trying to make cupcake pops that way would work.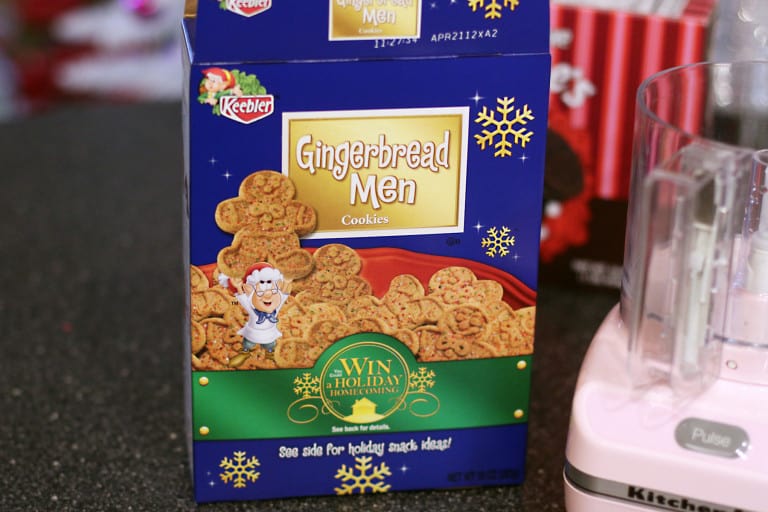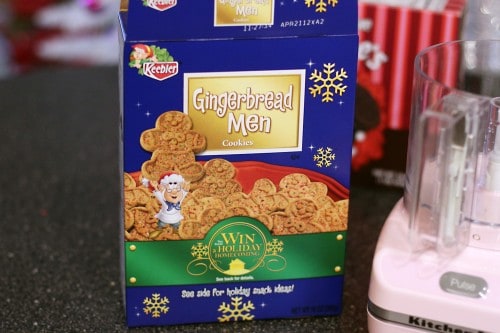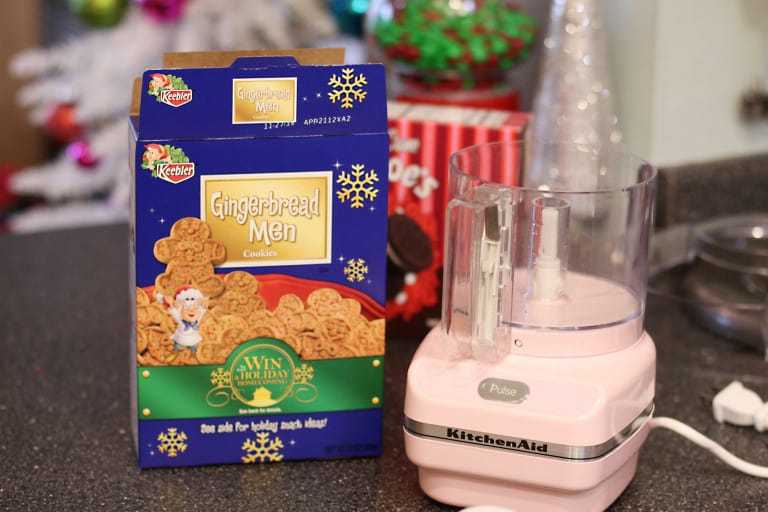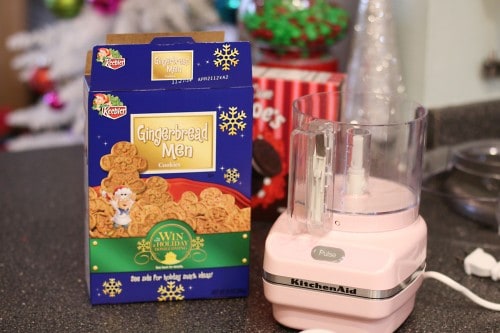 So into the food processor they went. And quickly and easily I had crushed gingerbread crumbs.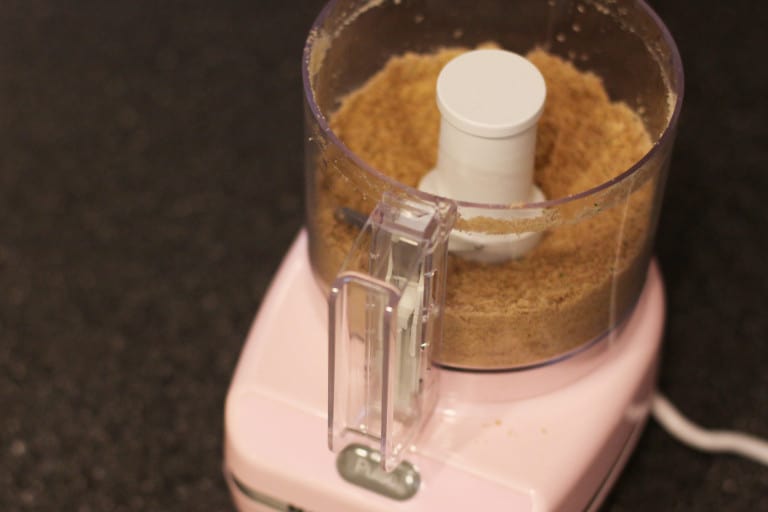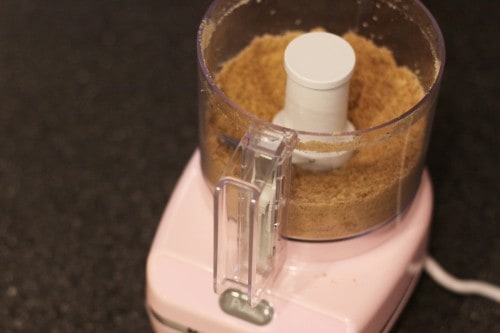 I worked in my cream cheese, the exact same way you do when using Oreos. They worked WONDERFULLY. They were actually even a bit easier to work with than the Oreo cupcake pops are. So what do you top a gingerbread cupcake pop with? Well cute little gingerbread man sprinkles of course (from my much loved ABC Cake Decorating Supplies).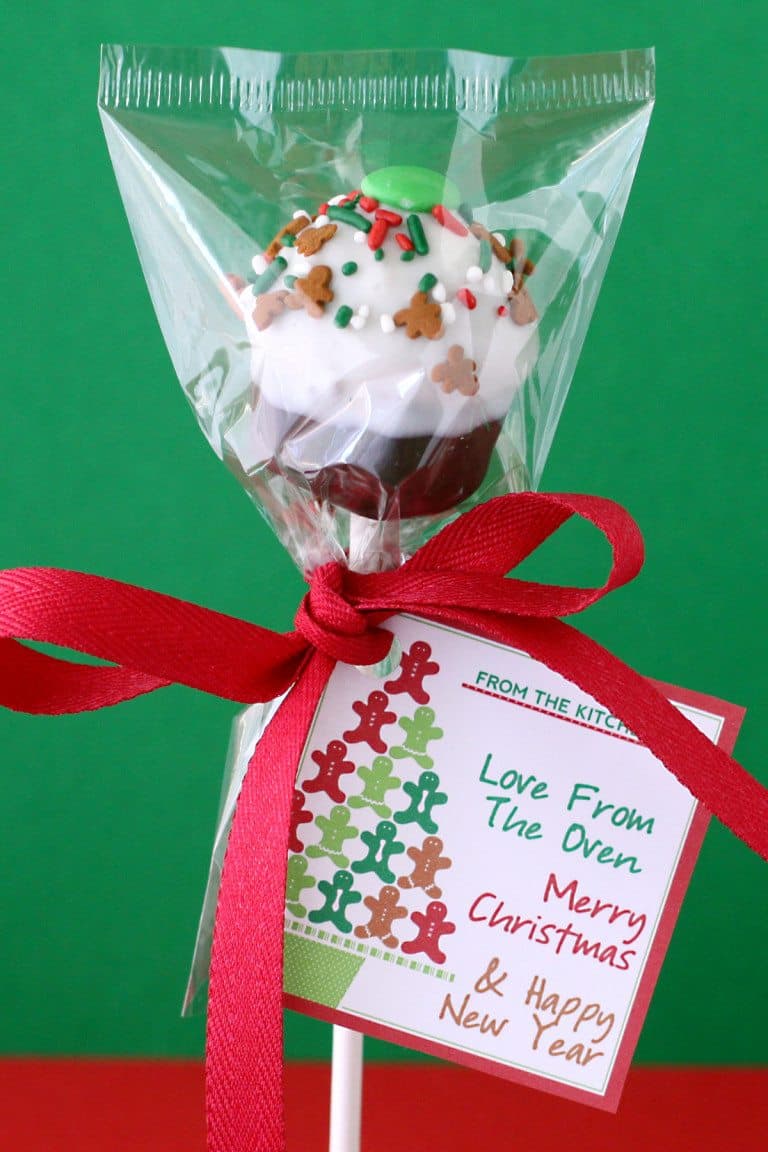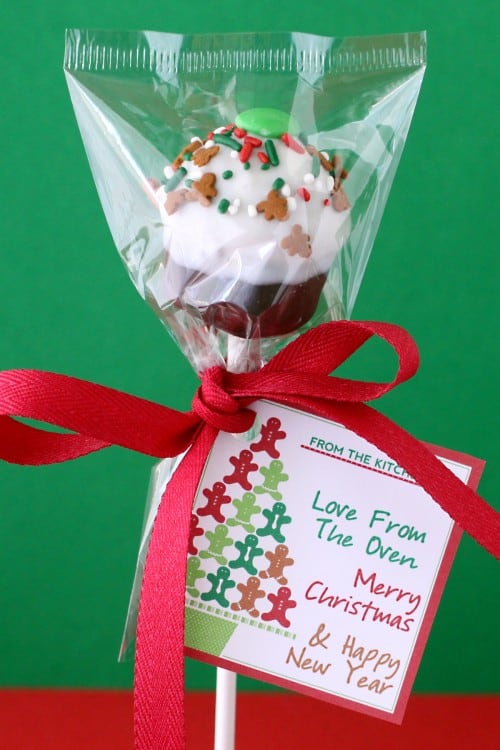 Love it! Now I want to throw any cookie I can find into the food processor just to see if they can be turned into cupcake pops! Would you like to make your own cupcake pops with a My Little Cupcake mold? How about a variety pack that includes their awesome new molds in addition to the darling cupcake?
Head over here to enter to win! And head over here to find the cute free printables I used!