Do you follow Inside BruCrew Life? If not, you should be! I absolutely adore Inside BruCrew Life and Jocelyn's recipes. Just take today for example, she has Oatmeal S'mores Bars. Um, sign me right up!!!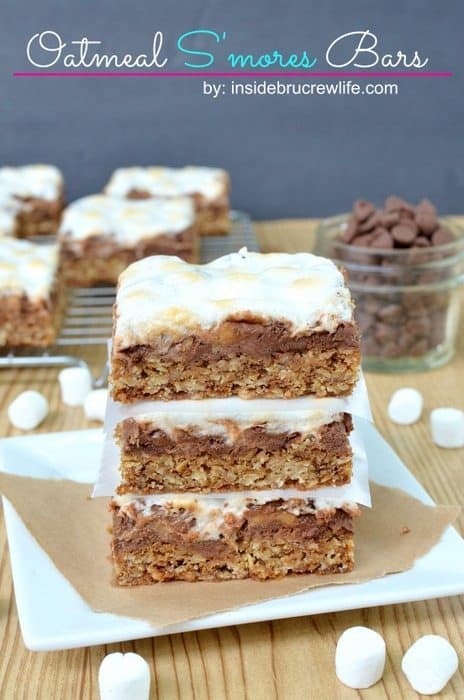 We've had a really challenging few weeks around the Love From The Oven house with the passing of both of my grandfathers, but I've been super fortunate to have a few awesome bloggers step in to help me out with some guest posts. Can I just say, there are some really incredible bloggers out there – and not just incredible as in great bakers and recipe makers, but truly incredible, wonderful, generous, kind, helpful people!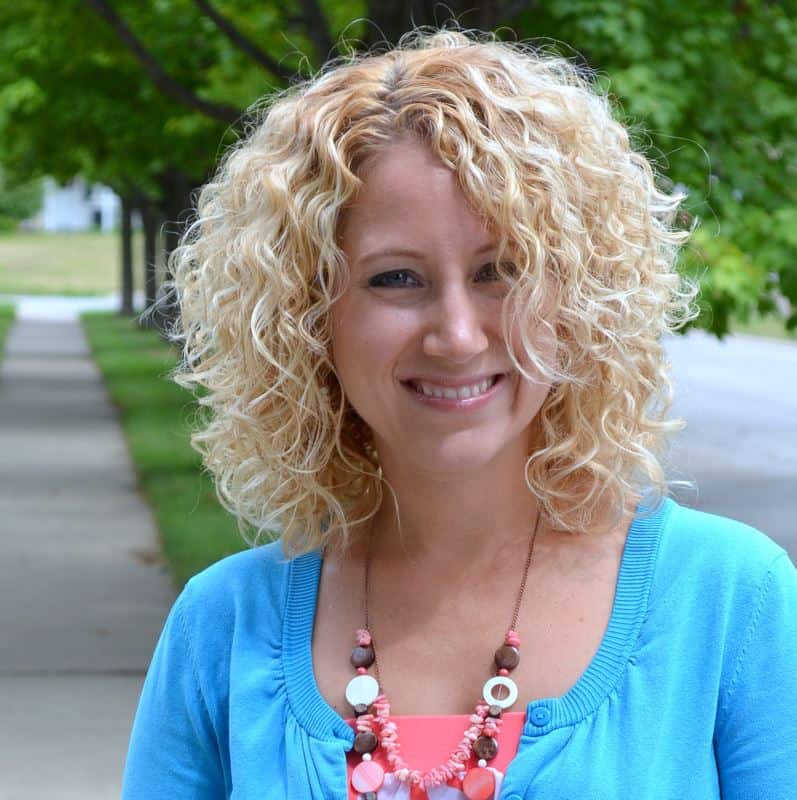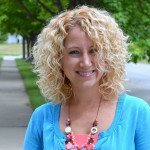 I'm so excited to have Jocelyn from Inside BruCrew Life here on the blog today sharing a few of her incredible cheesecake recipes with us.
Hello, Love From the Oven fans. Jocelyn from Inside BruCrew Life here with you today. I blog about my love affair with baking. And there are always random fun family stories to go along with the sugar fest.
I am so happy to be here helping Christi out today. She is all kinds of awesome, and I just adore her and her blog. She always has the cutest sweets going on here. If I ever have extra Peeps, I know I can stop in here and there will be something fun and adorable that Christi has effortlessly come up with. Like I said, she is totes cool!
Today I thought I would share a round up of 12 of my favorite cheesecake recipes from my blog. 1 recipe for every month of the year for you. Cheesecake is my all time favorite dessert, and I just can't stop making new kinds. There is usually a new cheesecake recipe every month…sometimes two or more if I have an intense craving for cheesecake that month. It's a good thing I don't mind working out…it's all about balance and moderation right?
I hope you enjoy the recipes and find one (or more) that you want to make 🙂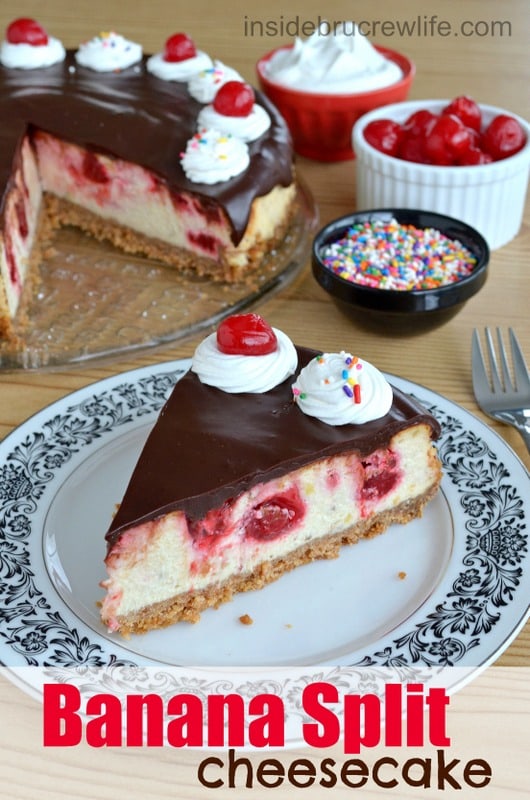 Banana Split Cheesecake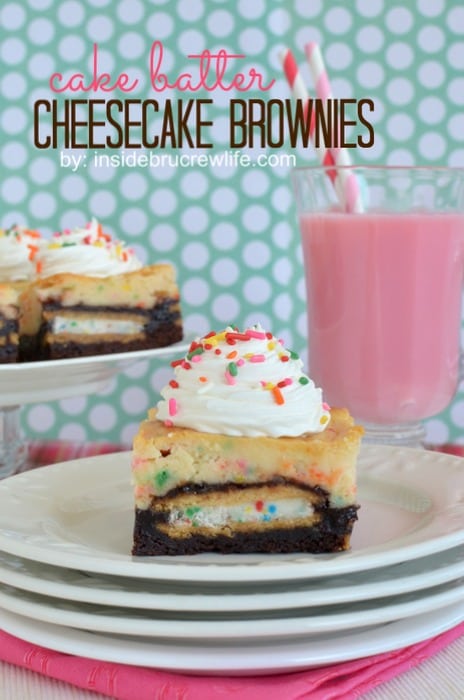 Cake Batter Cheesecake Brownies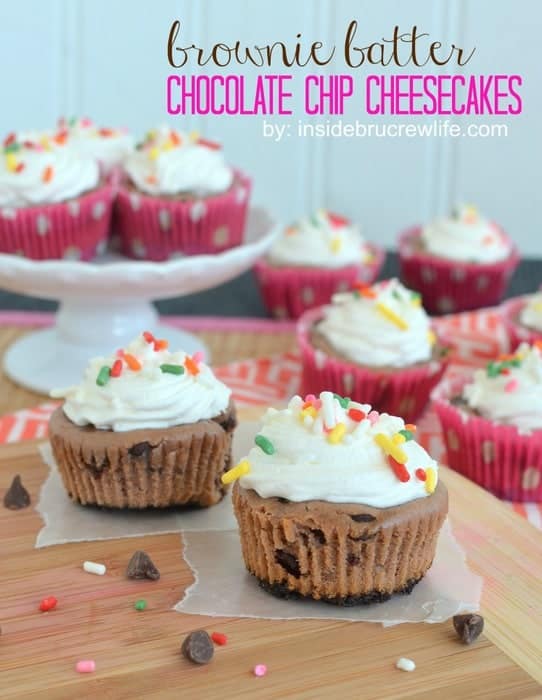 Brownie Batter Chocolate Chip Cheesecakes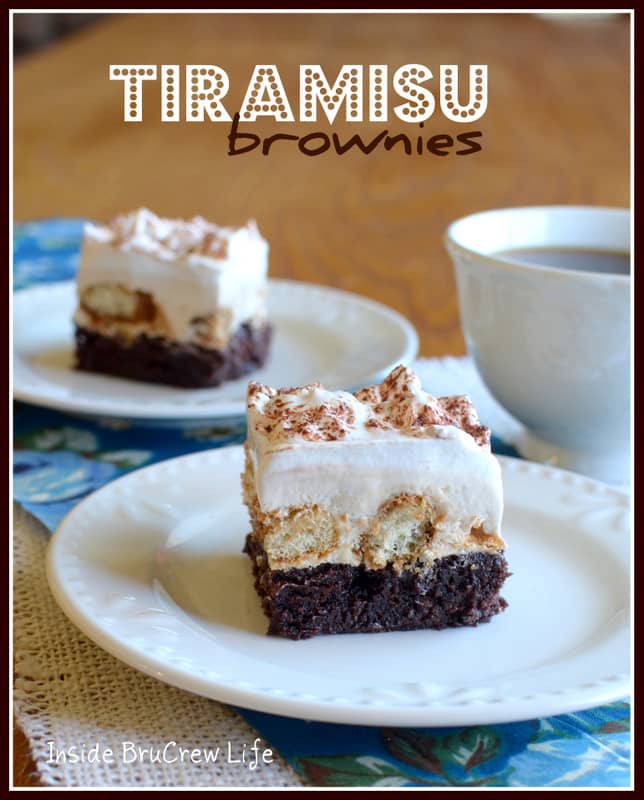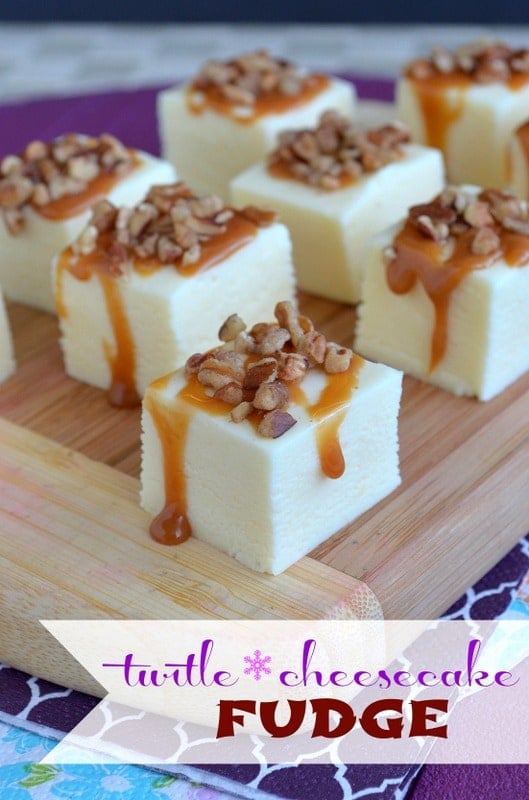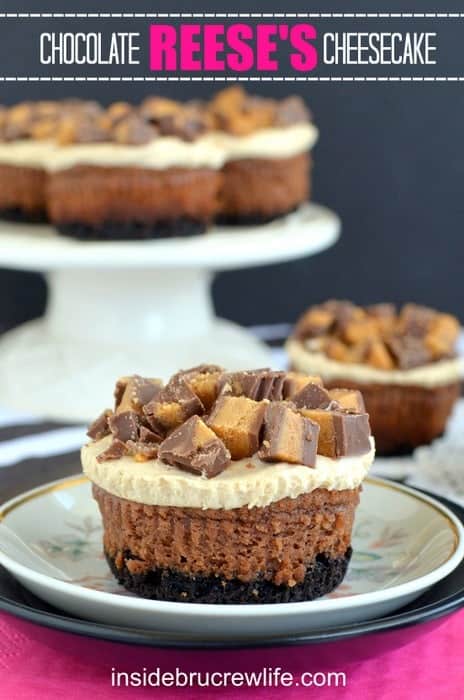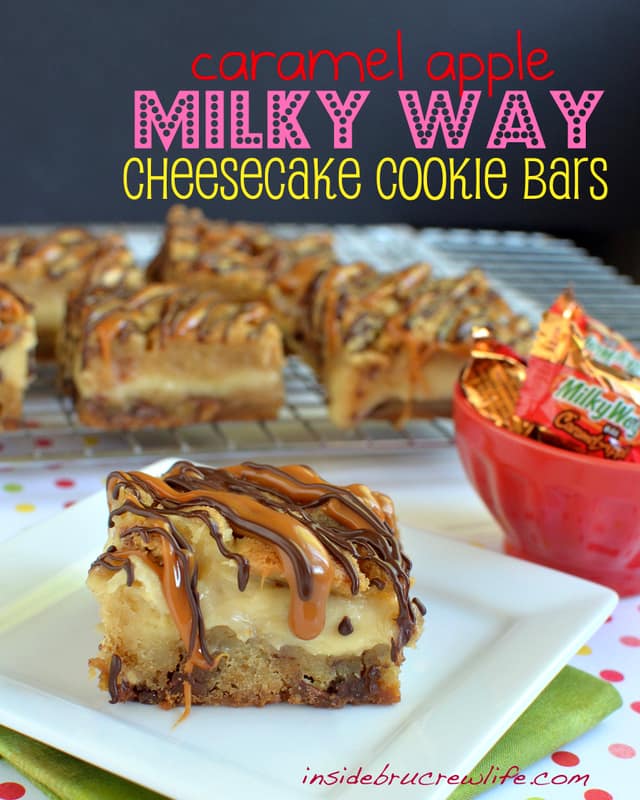 Milky Way Cheesecake Cookie Bars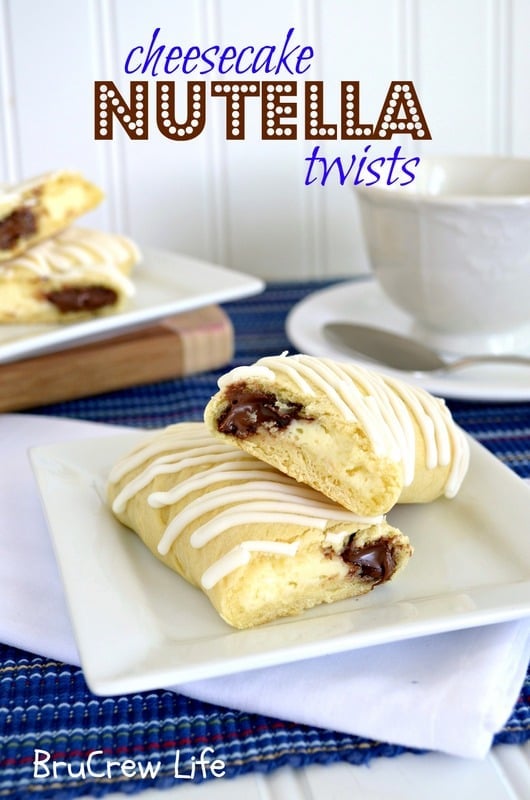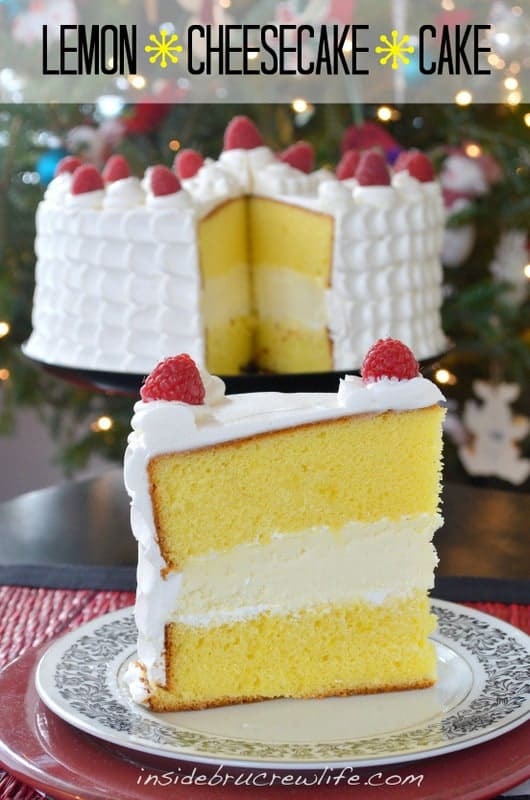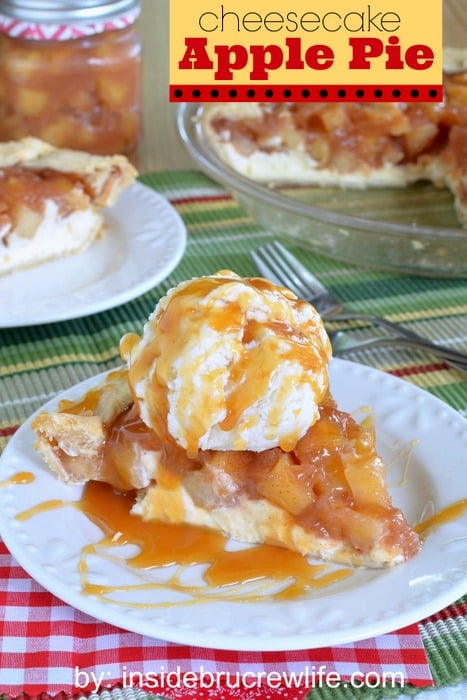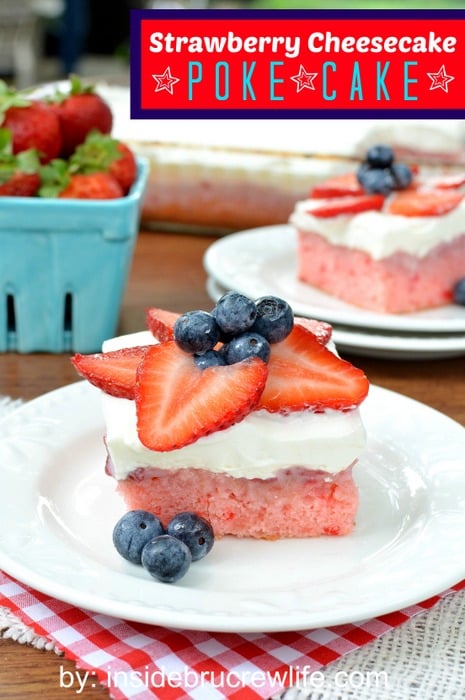 Strawberry Cheesecake Poke Cake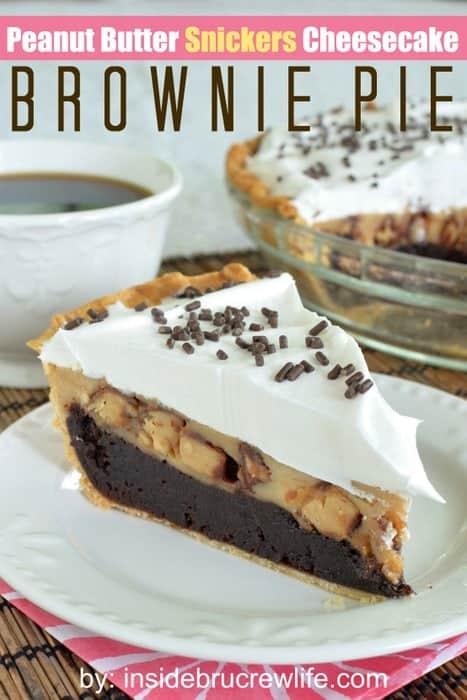 Peanut Butter Snickers Cheesecake Brownie Pie
Thank you SO much Jocelyn for sharing these amazing recipes with us! The Chocolate Reese's Cheesecake may have had me licking my screen. Please make sure to visit Inside BruCrew Life and find her over on Pinterest, Facebook and Twitter.