Somehow June has flown by and the 4th of July is right around the corner. I've been looking for fun and festive 4th of July treats and desserts, and thought I would share some of the fabulous sweets I've found around the web…
Red, White & Blue Cupcake Cones From Love From The Oven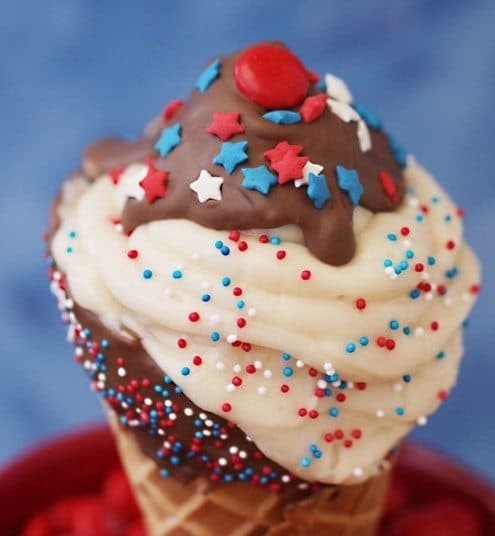 Red White and Blue StarMallow Cupcakes by Love From The Oven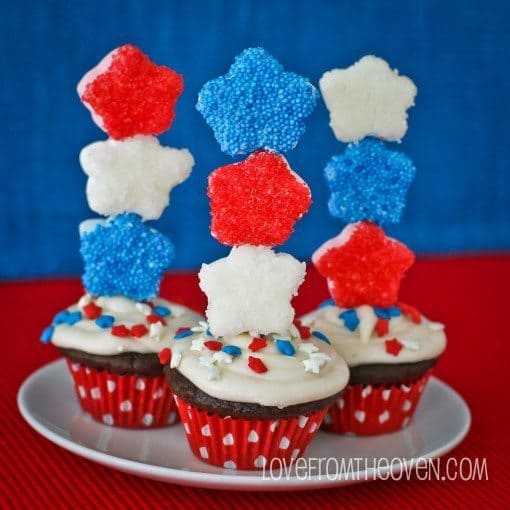 Chocolate covered pretzels are one of my favorite things to make. They are quick and easy and the sweet and salty combo is a huge hit. How cute are these?
And because we all love cake pops, there are so many super cute cake pop ideas…
From Simply Sweet Cake Pops
How about some cute cupcakes?
From Creative Cupcake Recipes
Confessions Of A Cookbook Queen
From Inspired By Chocolate And Cakes
Fourth of July Cookies…
Rice Krispy Treats…
From Class Brain
From Simply Designing
And other sweet stuff…
From Bake Decorate Celebrate
From Love Stitched
So many cute ideas to try!