It's supposed to be around 115 degrees this weekend in Phoenix. Ha. Nice. I could probably just throw cookie dough on the back patio and call that baking. Well, on second thought, I'd rather stay inside and just eat the dough. Love me some cookie dough. But anyways – here are two more no bake treats that you can whip up quickly!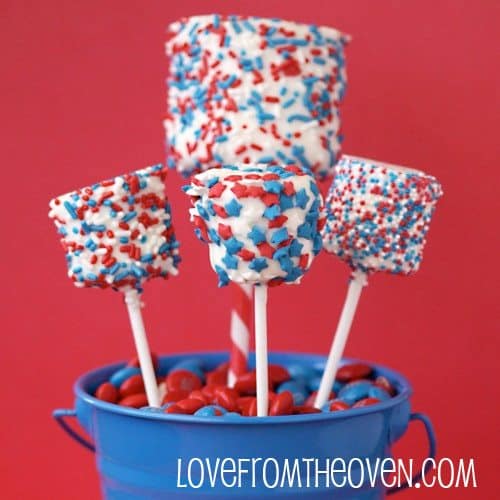 Chocolate Covered Marshmallows Pops. Here's how I make mine, and here is how I make an insane caramel chocolate version. If you make the caramel covered ones, I may have to require you send me one. They are SO good. Inspired by the Tigger Tails at Disneyland.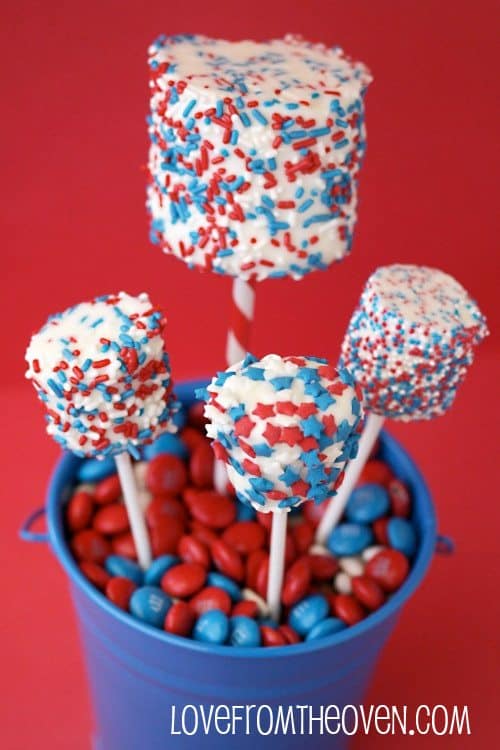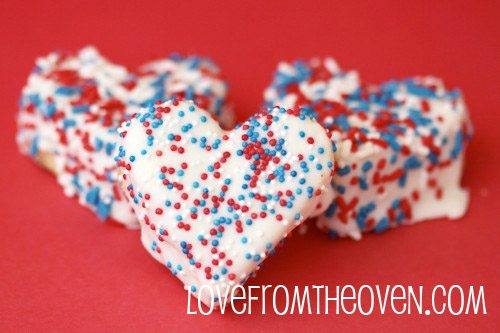 Chocolate Covered Pound Cake. These are pretty straight forward – slice up your pound cake the same way as you would if making the push pop poundcake. Use your favorite shape cookie cutter (a star would be super cute for these!) and cut little pieces of cake out. After that simply cover with chocolate. EASY!!! I also made a few on sticks that turned out great, talk about a quick and easy "cake pop".
Have fun whipping up some red, white and blue treats this weekend!