You know how when you find a product that you love, you want to share it with everyone??? Well, hello everyone, meet my new favorite super adorable cupcake liners from Sweets & Treats Boutique.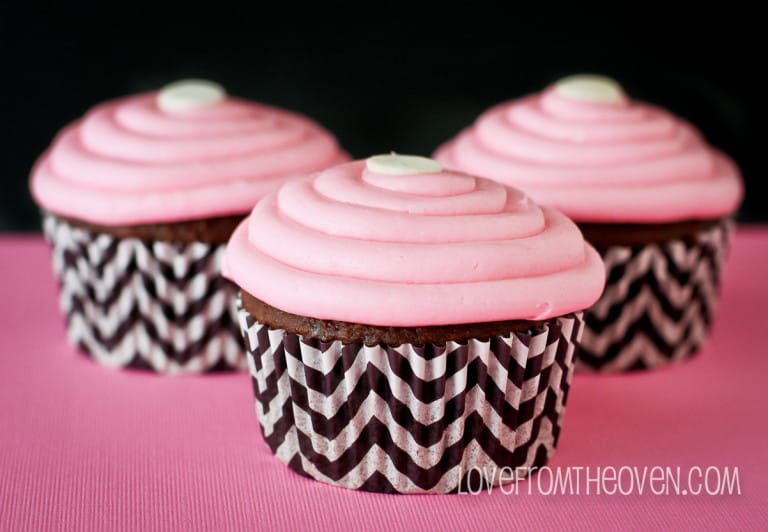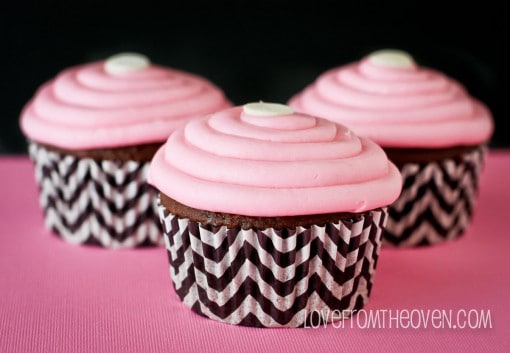 Did I mention that they come in my favorite print – CHEVRON!!!! I'm kind of completely obsessed with chevron, so I would have been happy to find any chevron liners, but when Sweets & Treats Boutique told me that they had chevron liners that were greaseproof, I was super excited to try them.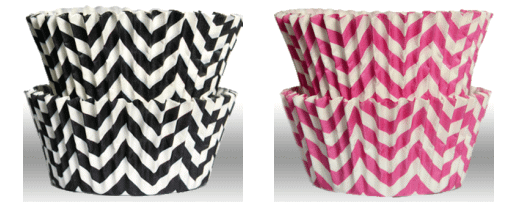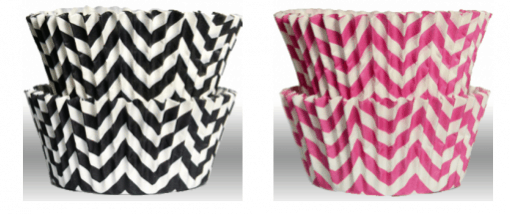 My expectations weren't terribly high as I filled them with devil's food cake batter, I mean that's one heck of a challenge. I was thrilled when I pulled them out of the oven and they looked amazing. This is ONE liner. I often have to double up my liners in order for the prints to show (and even then the results are less than stellar), but nope, one liner + devil's food cake = this…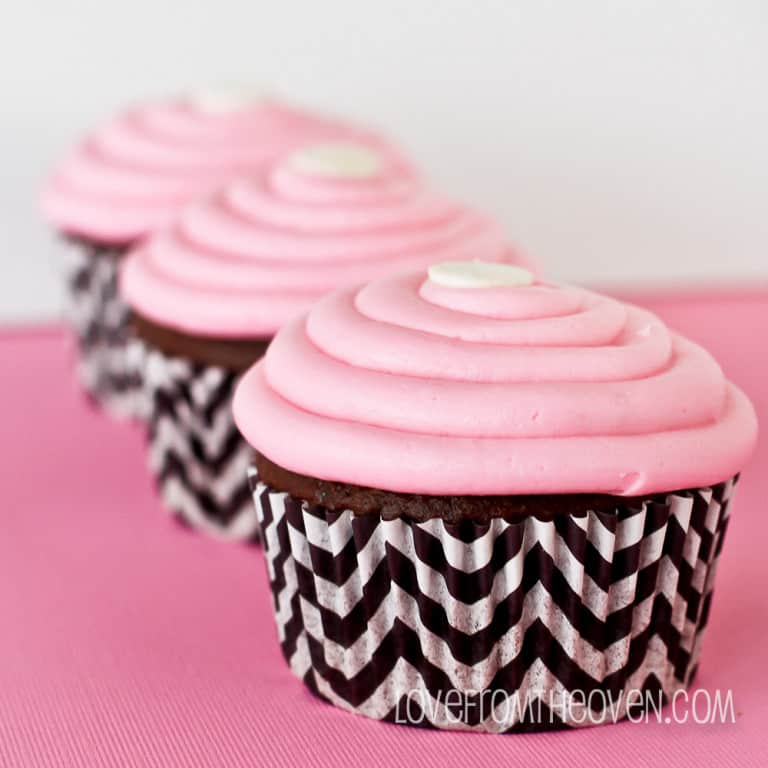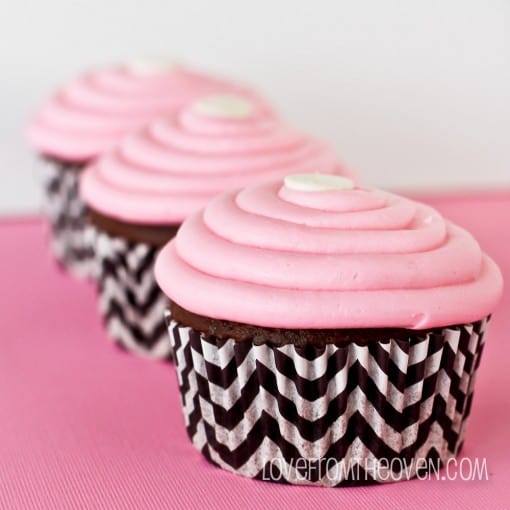 When I photograph my food, I often use cardstock to sit it on. Normally, after I photograph a cupcake, there is a little grease stain left behind and I have to toss the sheet of paper. Nope, not a trace! And did I already mention I love CHEVRON? Sorry, I may need a 12 step group for this chevron addiction of mine. I love any time I can find a product that is both cute and functional.
Not only am I excited to tell you about these super cute cupcake liners, but Sweets & Treats Boutique is going to give one lucky reader their own Premium Greaseproof Cupcake Liner Variety Pack.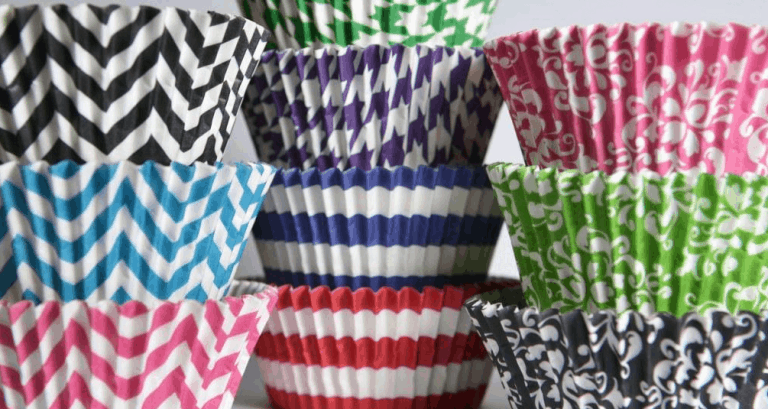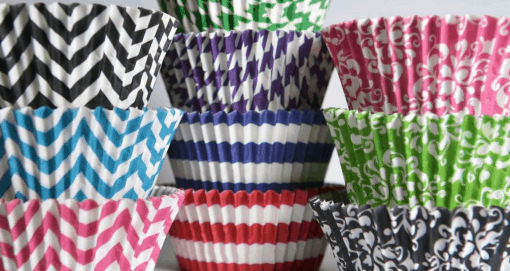 So many cute options including stripes, damask, houndstooh, chevron and more. LOVE! Sweets & Treats Boutique also has a variety of super cute party straws, goodie bags and portion cups.


Would you like to win a variety pack of over 200 adorable Premium Greaseproof Cupcake Liners from Sweets & Treats Boutique? Silly, question, I know! So follow the directions in the Rafflecopter widget below to enter to win. Open to US Residents only. A winner will be selected at random on 8/21/12. Good luck!
a Rafflecopter giveaway