I'm not sure how, but April is just days away.  I think I'd like a recount, because I am certain that it can not be April yet.   If it was, then clearly I'd be prepared for things like Easter and my little one's second birthday (both arriving in the first week).    Putting my issues with the calendar aside, April seems to think that it's going to arrive on Sunday.
Which brings us to April Fool's Day.  A day to mess with people.  While I kind of think it's fun to mess people all year long, we always try to do a little something fun for kids on April Fool's.   I think the year that my husband completely covered the bathroom in tin foil was probably the biggest hit.  Last year I filled my daughter's bed with glow sticks before she went to bed (a last minute, whoops – I forgot it's April 1st, find something fast type of thing).   Yeah, not terribly creative, I know.   But one thing that is always fun for April Fool's is FOOD!   There are SO many clever ways to create fun, faux and misleading treats.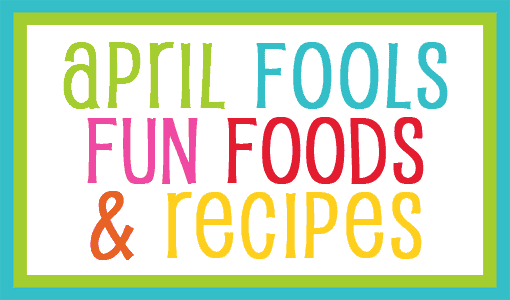 As mentioned, I might be a bit unprepared for April, so I have yet to whip up any deceptive desserts or not so truthful treats.  There are SO many great ones out there that I figured I'd put together an April Fool's Food Ideas Bites From Other Blogs.   Let's take a look at what other bloggers, bakers and food deception makers have been cooking up…
April Fool's Lasagna Banana Bread Pudding Cake From Food Network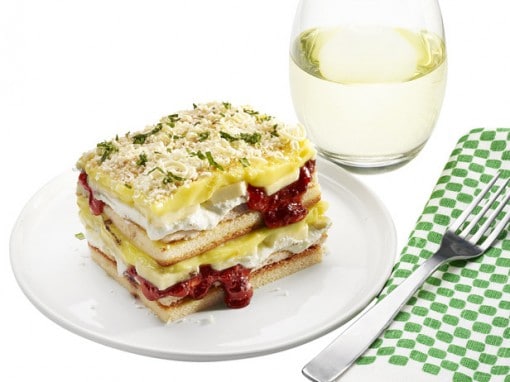 Corn On The Cob Cupcakes From Martha Stewart – I made these for a BBQ a few years ago and they are super fun, quite easy once you find the candy and they were a huge hit.  If I was remotely organized, I could share the photo I took, but I'm not.  So here's Martha's!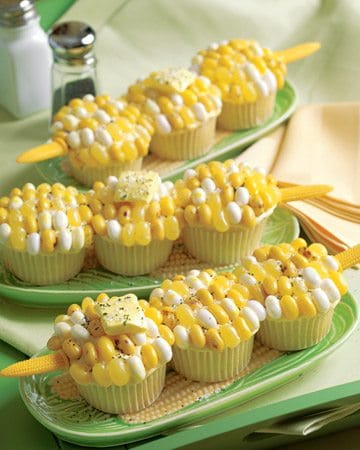 Wacky Mashed Potato Cones From My Recipes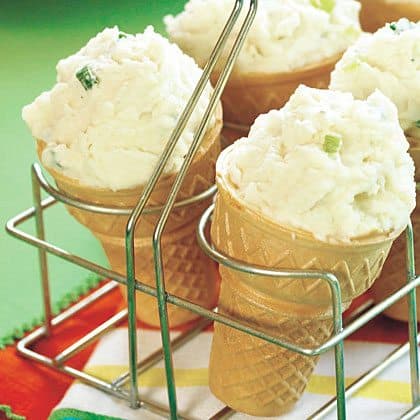 Spaghetti And Meatballs Cupcakes From Our Best Bites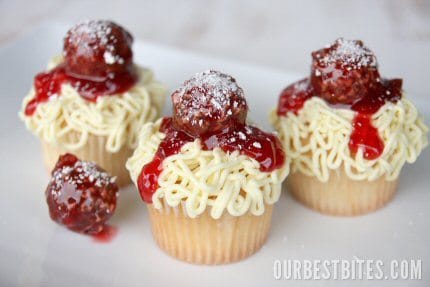 Peas And Carrots And Mashed Potatoes Cupcakes From Our Best Bites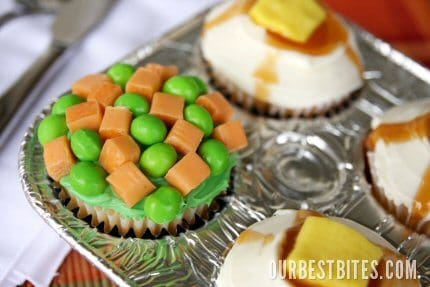 Sunny Side Up Cupcakes From That's So Michelle (I MUST do this one this year!!!)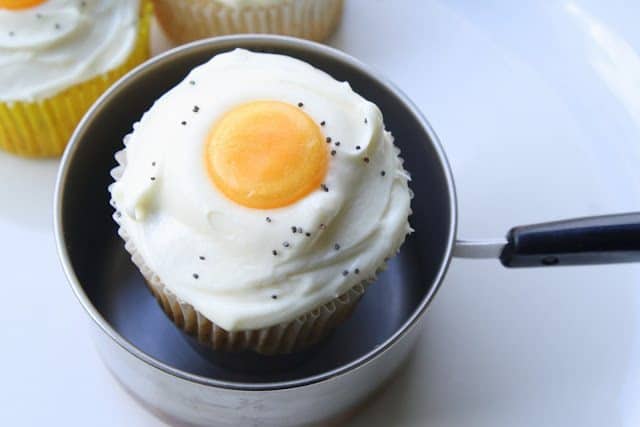 Cupcake Hamburgers And Sugar Cookie Fries From Glorious Treats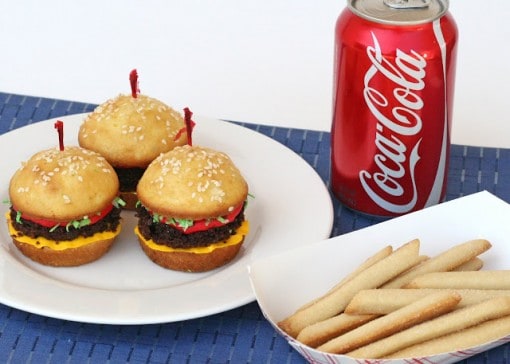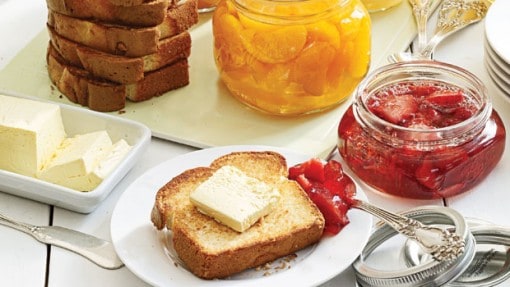 Chicken Nuggets & Fries From Hoosier Homemade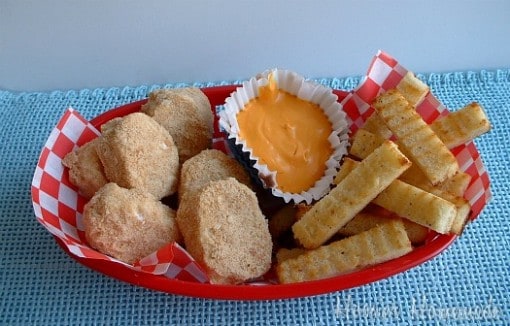 April Fools Macaron Sliders From One Vanilla Bean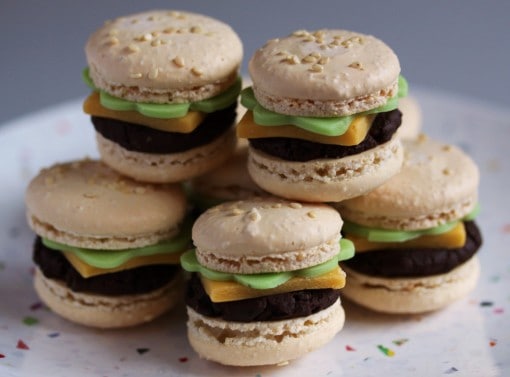 Fried Chicken Bucket And Sides From Kitchen Fun With My 3 Sons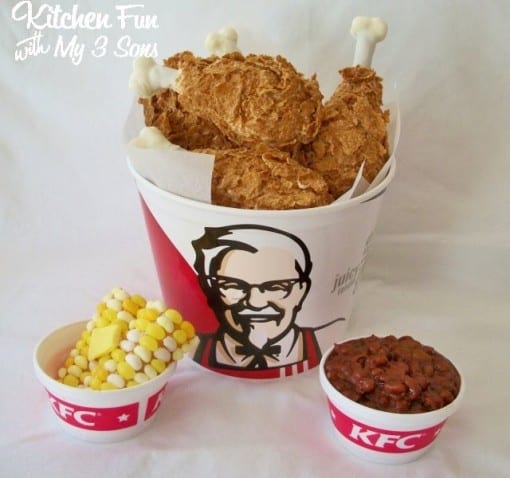 Ice Cream Baked Potato From Meet The Swans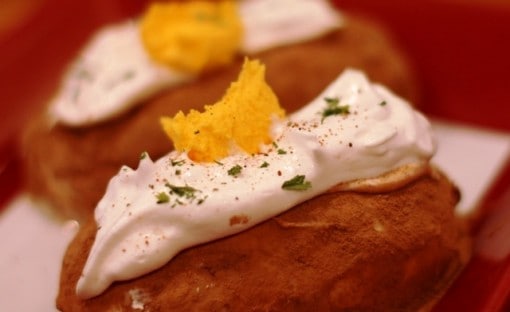 April Fool's Bagel Doughnut Sandwich From Food Network
April Fool's Grilled Cheese From Family Fun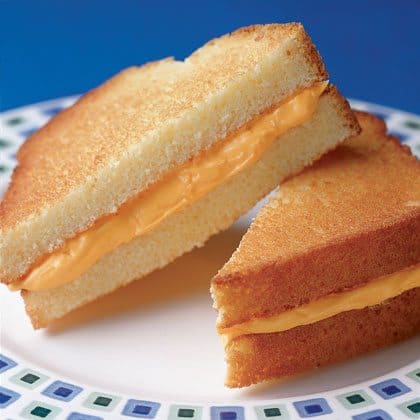 April Fool's Pizza Cupcakes From Hello Cupcake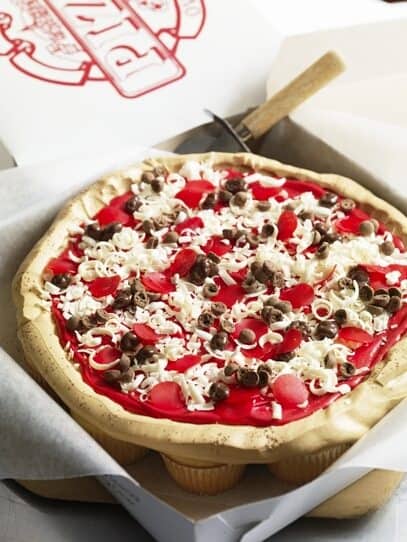 April Fool's Pizza Cake From Molly Bee's Attic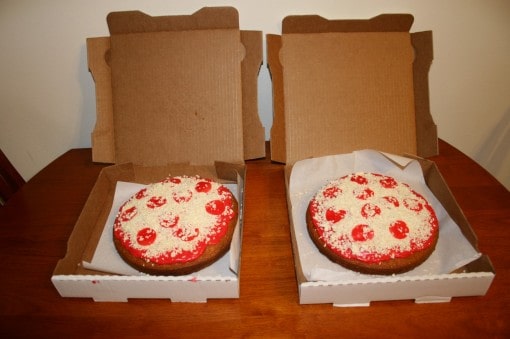 April Fool's Pizza Cookie From Crazy For Crust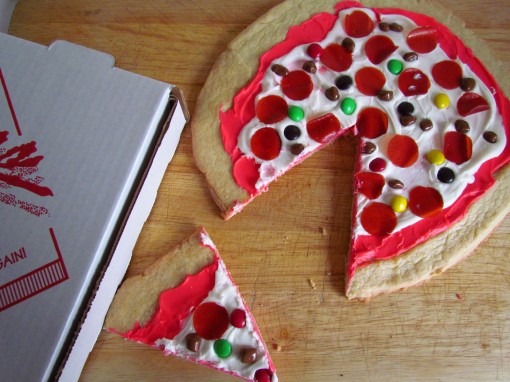 Rice Cereal Meat Loaf From Family Fun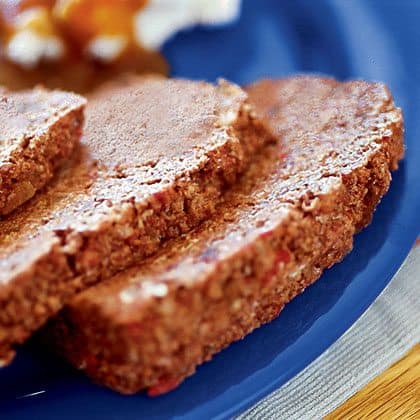 Birthday Meatloaf Cake From Martha Stewart
Ice Cream Tacos From My Recipes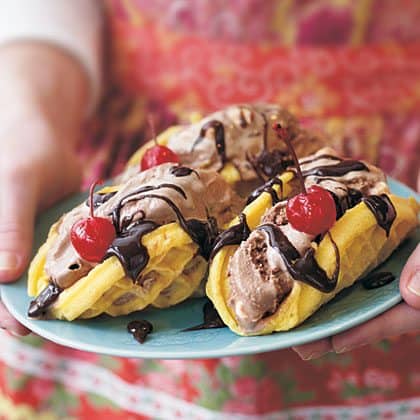 Cornbread Cupcakes With Garlic Mashed Potatoes From Mrs. Fox's Sweets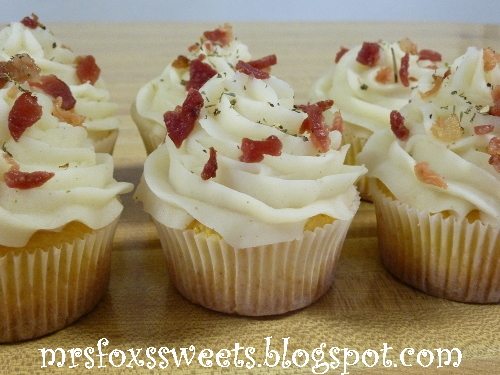 Now go out there and totally mislead someone with food!   🙂