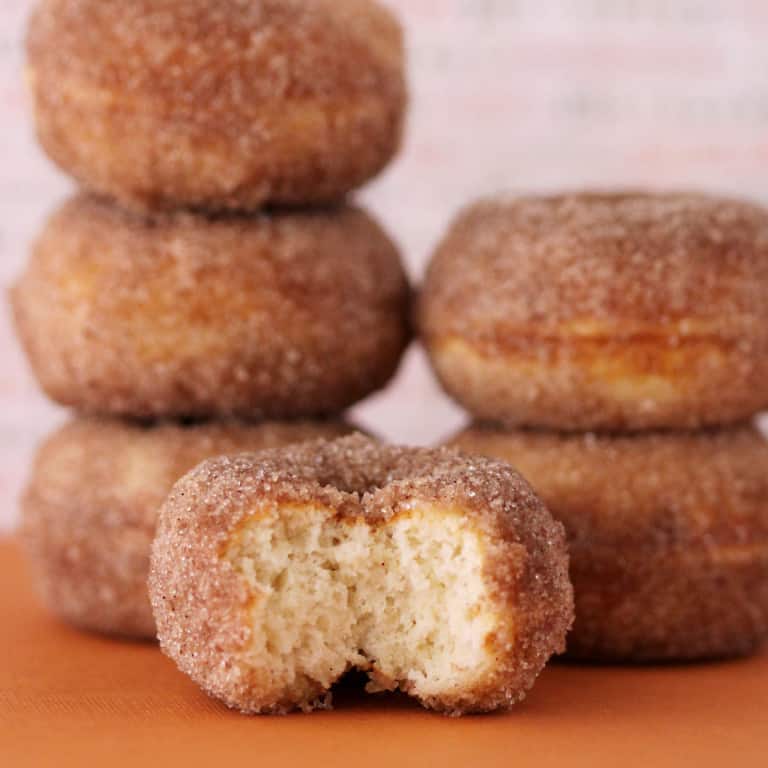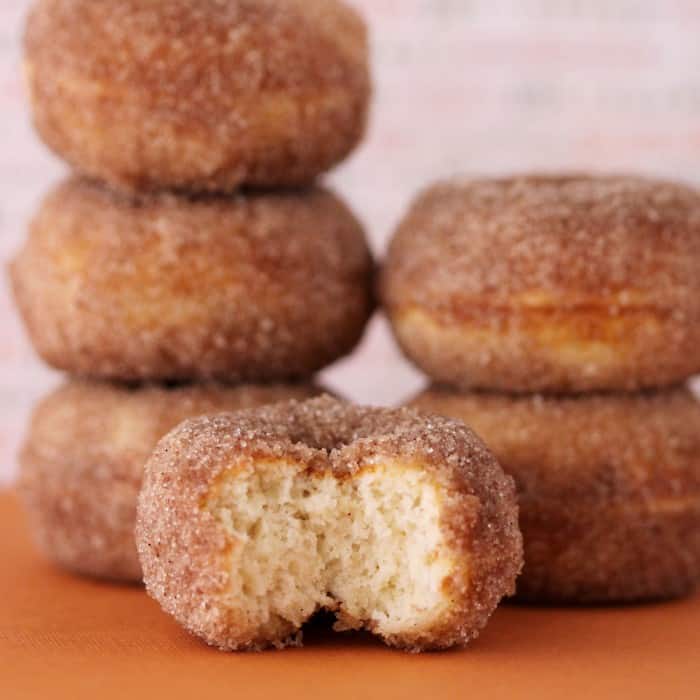 While I don't exactly enjoy Monday mornings, donuts certainly make them a bit more tolerable. I can't have donuts and not share, so I think you should have some as well. How about another great giveaway from Babycakes – their Babycakes Donut Maker, Doughnut Mix and a sample of the new Babycakes Dessert Coffee.
The Babycakes Donut Maker allows you to make donuts at home, in less time than it takes to go to the donut shop – you can bake up six donuts in four minutes – can't beat that!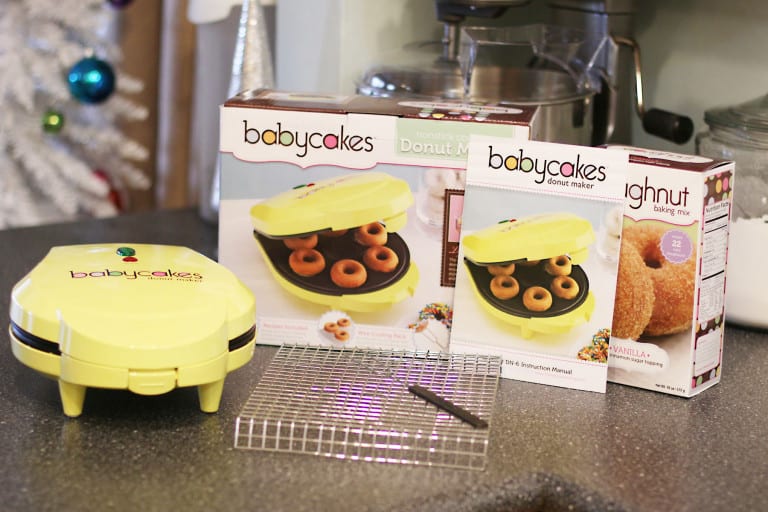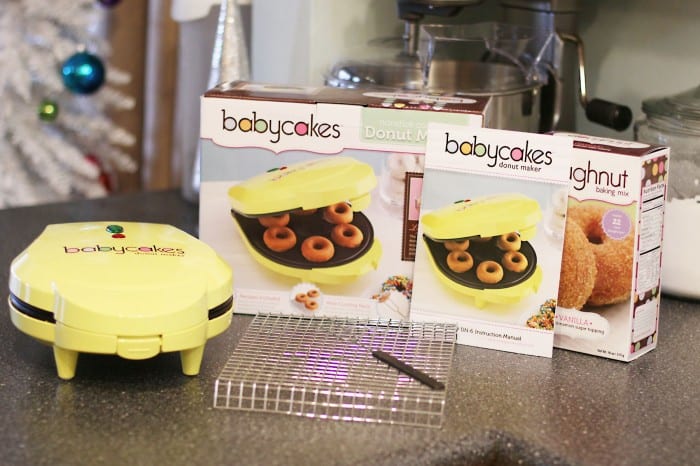 I have had such positive experiences with all of the Babycakes products, and the donut maker is no exception. Babycakes recently introduced a line of baking mixes for doughnuts, cake pops, whoopie pies and cupcakes, and not only are they delicious, but SO easy (a big plus when my eyes are still half shut and a child is anxiously awaiting those donuts mom promised). All that needed to be added to their Vanilla Doughnut Mix was an an egg, milk and butter.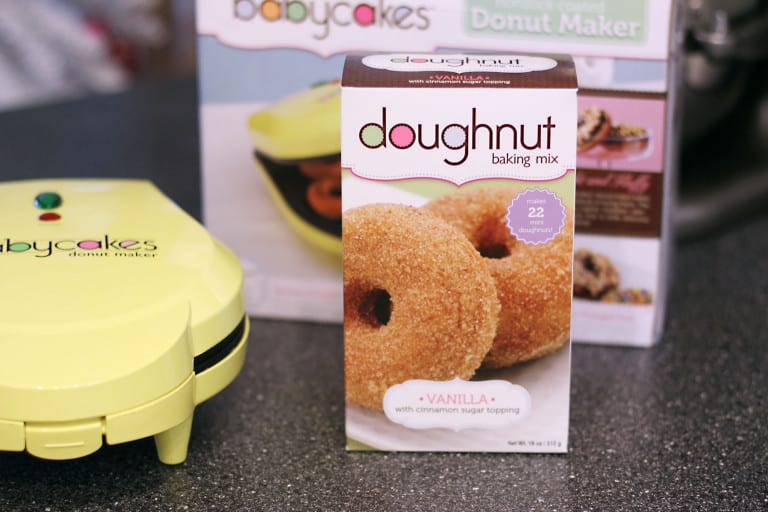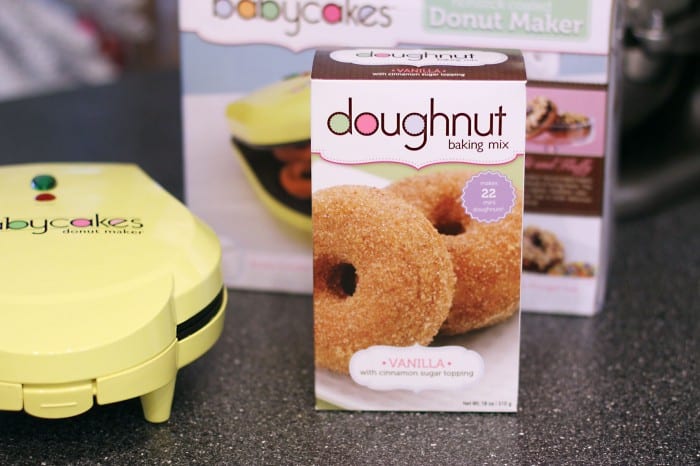 After adding butter, milk and and egg to the mix, and mixing well (but not over mixing – a no-no with doughnuts), I put my doughnut batter into a large Ziploc bag so that I could "pipe" it into the donut maker.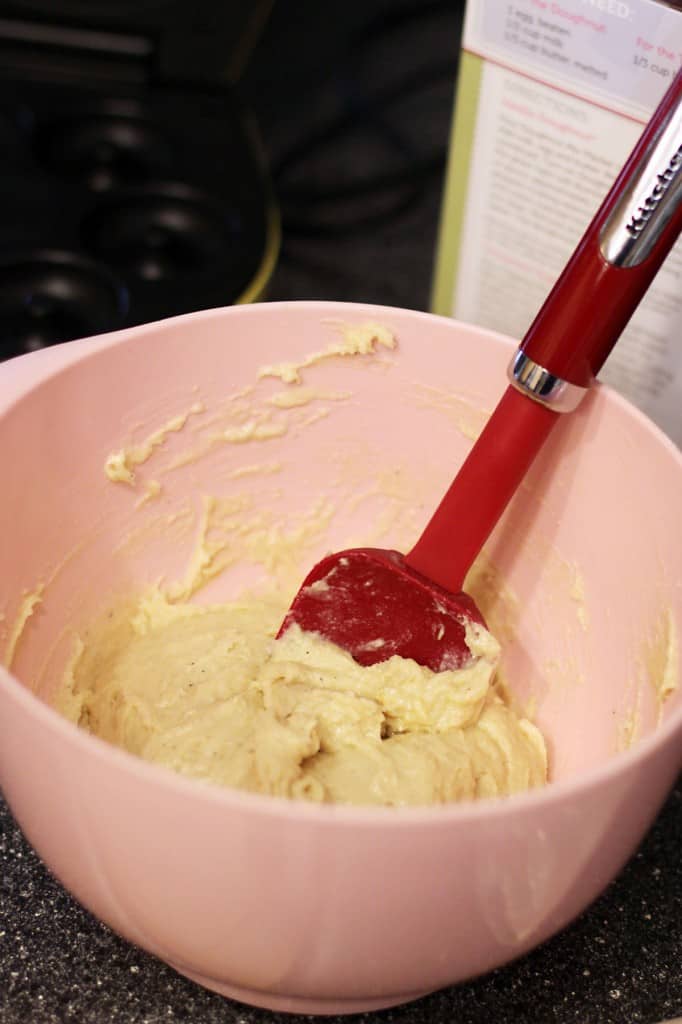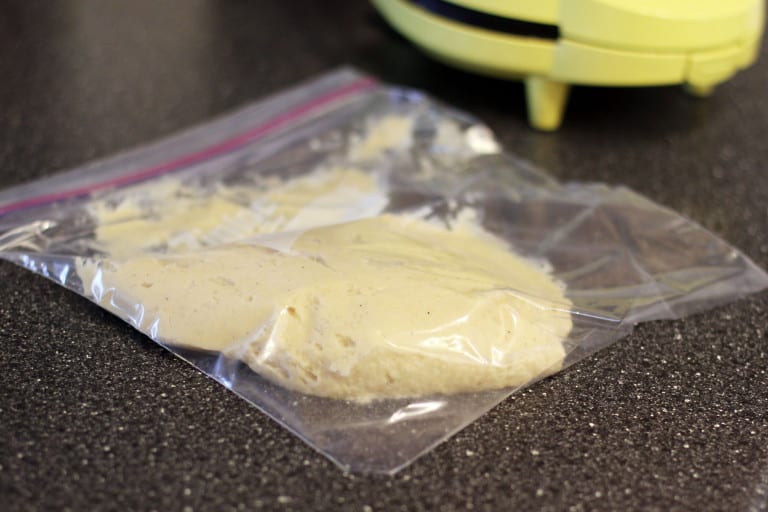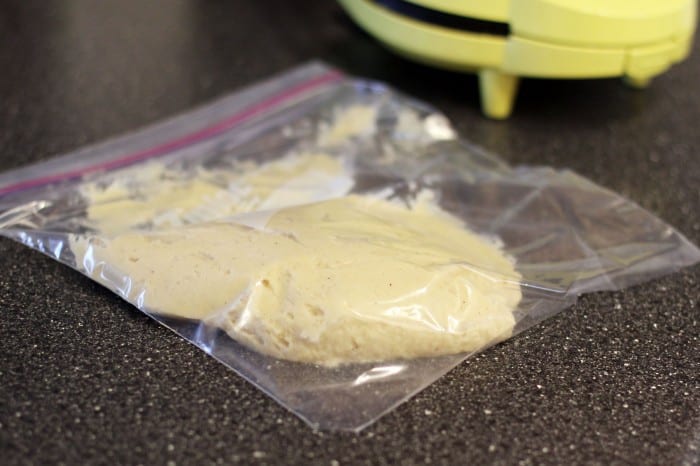 I had a VERY anxious child waiting for a donut, so I got a bit sidetracked and didn't get photos the donuts cooking, but you can get a bit of an idea from this photo from Babycakes…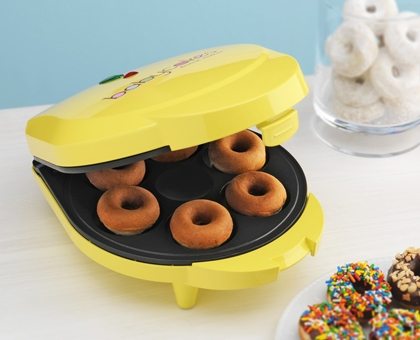 It takes about four minutes to bake up six fluffy and delicious donuts. I think they taste every bit as good as what you get in the donut shop, but the really great thing is that they are baked, not fried. And see that nice wire cooling rack they are on? That's included! 🙂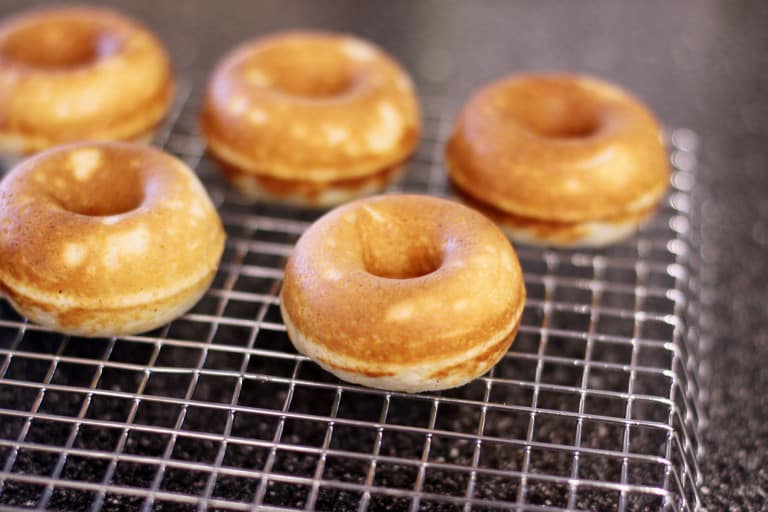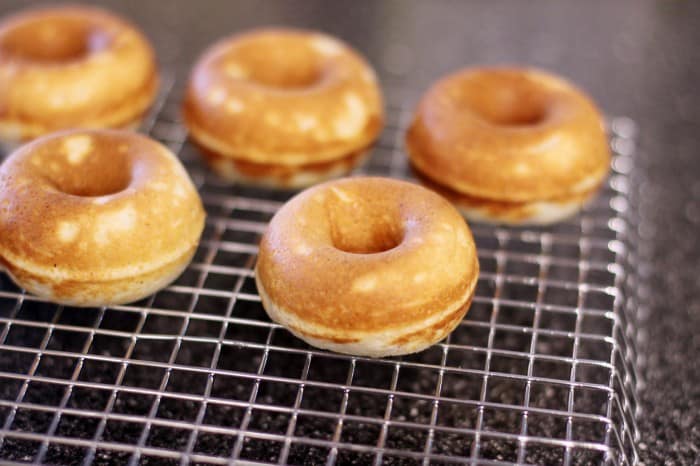 The Babycakes Vanilla Doughnut Mix included a cinnamon and sugar topping that we decided to add to some of our donuts. With a bit of melted butter and good roll or shake in the cinnamon and sugar mixer, you have delicious cinnamon and sugar donuts…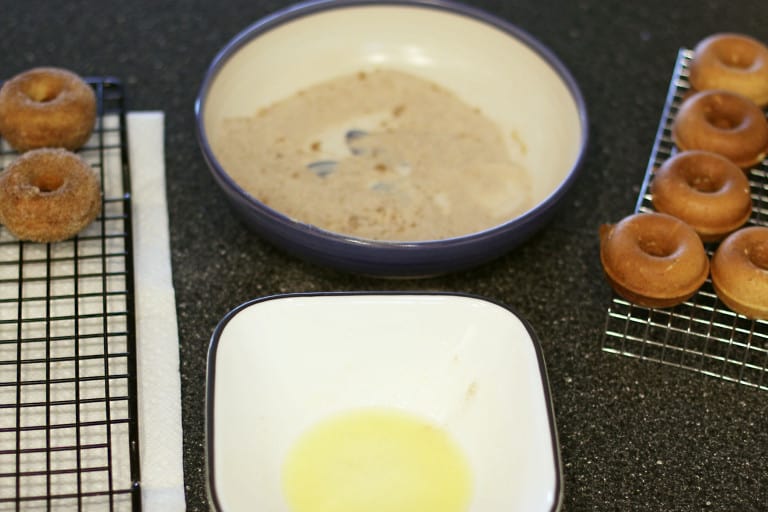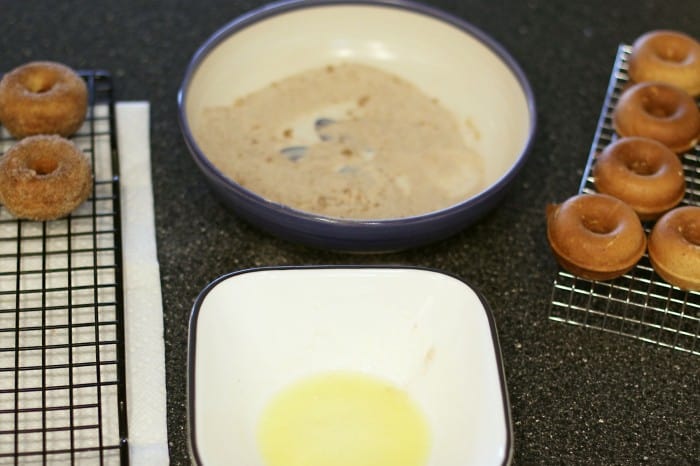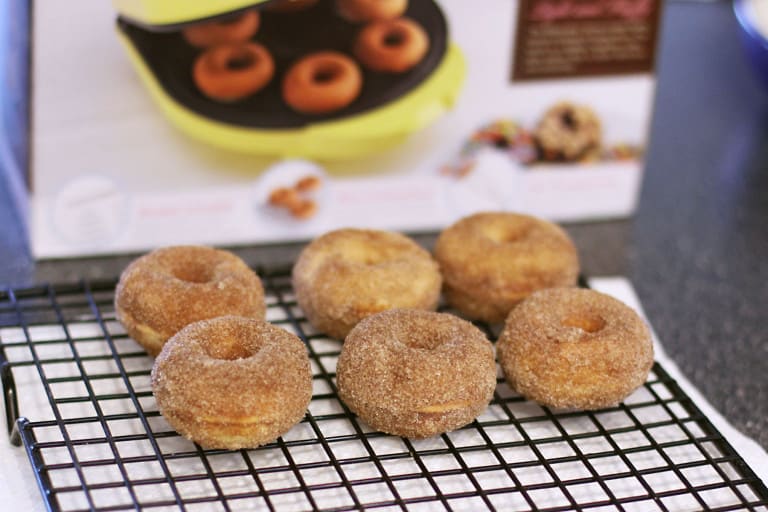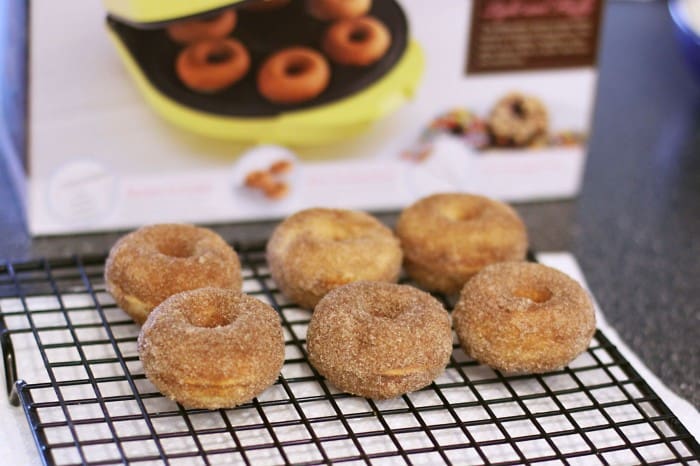 Sugar and spice and everything nice!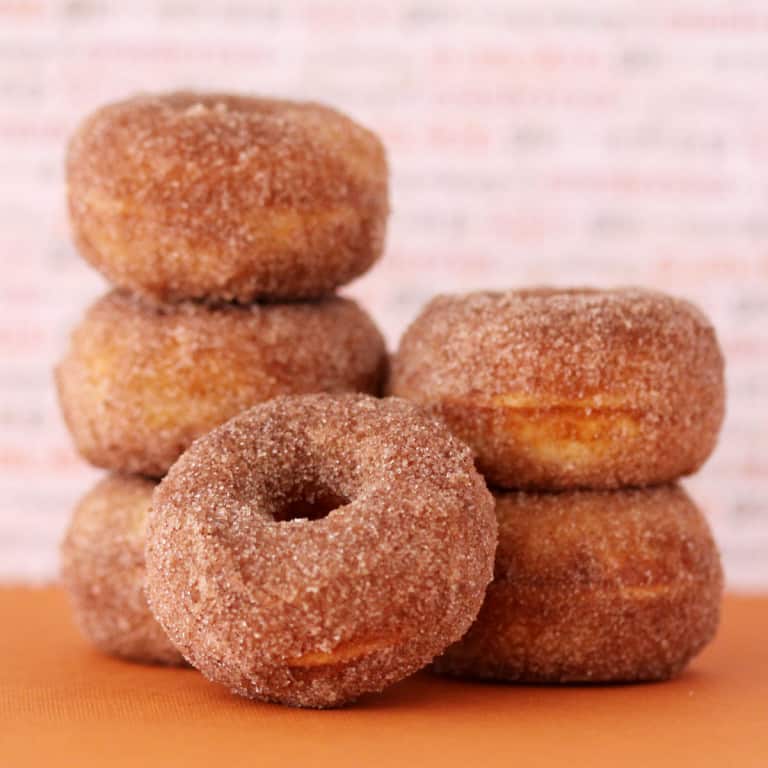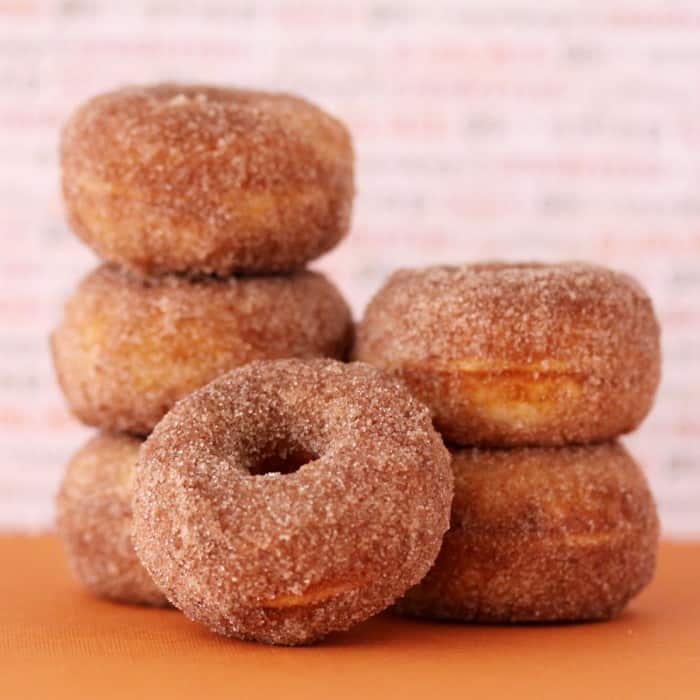 My daughter felt it was very important that you saw the inside of these donuts. And that she got to take that bite.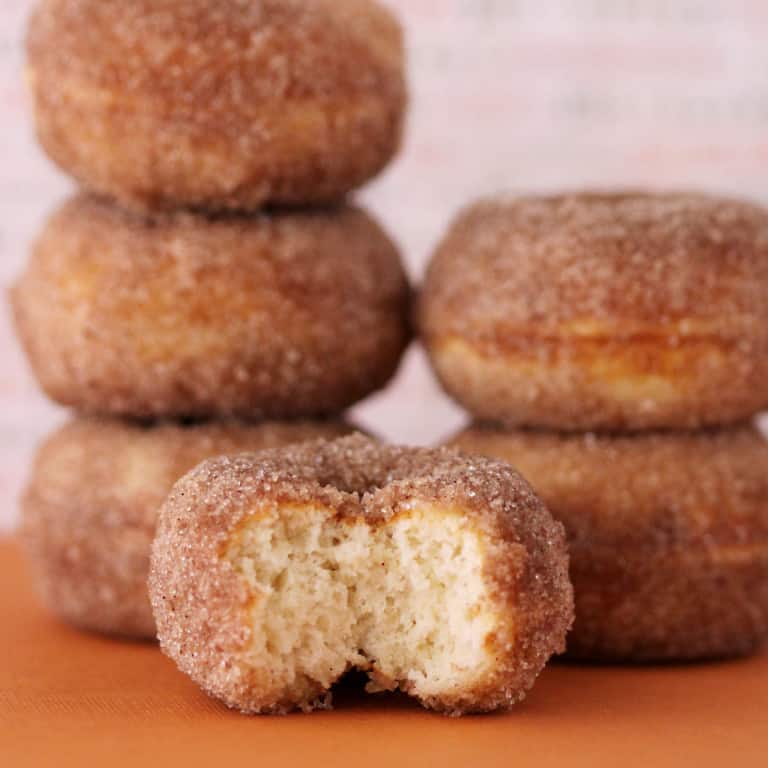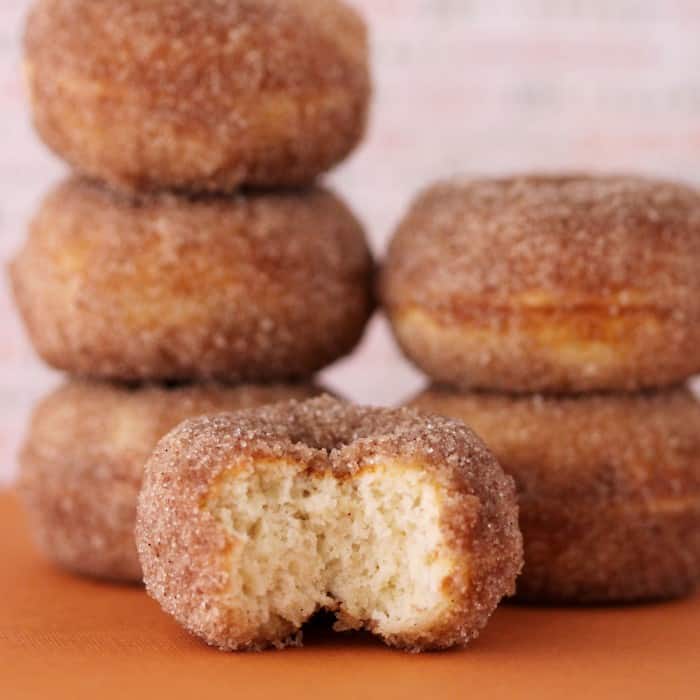 The Babycakes Donut Maker is a really fun addition to my kitchen. Would you like to have one in your kitchen? Babycakes is giving one of my readers at Coffee And Donut Prize Pack including the Donut Maker, one Doughnut Mix and a sample of their Babycakes Dessert Coffee! Yay! Free donuts and coffee! So how do you win???
1. To enter, simply leave a comment on this post. That's it – nothing to buy, nothing else to do. This is a sweepstakes, and the winner will be selected at random on Tuesday, November 22nd.
Would you like additional chances to win? Here's what you can do to get up to five extra entries…
2. Follow Love From The Oven on Facebook & leave a comment on this post that you do.
3. Follow Select Brands on Facebook & leave a comment on this post that you do.
4. Follow Love From The Oven on Twitter & leave a comment here that you do.
5. Follow Select Brands on Twitter zzzzzzzz7 leave a comment here that you do.
6. Share this contest on Facebook, Twitter or your favorite social networking site and leave a comment here that you do.
For all SIX entries, you will be leaving SIX comments here. 🙂
Thanks for entering, good luck and a big thank you to Babycakes for sponsoring this giveaway!