I'm a big list person. I probably have lists of lists. I keep pen and paper next to my bed in case I need to get something onto a list at 2am. As much as I love my iPhone, I tend to prefer my lists on paper, probably because I can cross things off and scribble on them (as well as tape them to things like the doors I need to walk through in the morning – did I mention I'm disorganized?). This time of year it's all about back to school, and for that there are a lot of lists, the supply list, the morning routine, the homework and what to have ready to eat for breakfast and pack in lunches.
Through the Glam Author Program, HP asked bloggers to share what is on their back to school lists. The first list of mine that came to mine was, obviously, food! I tend to be very organizationally challenged, and not having the right foods on hand in the morning can throw my whole day, so I work very hard to keep up on this list. Having healthy, yummy breakfasts ready to go for my daughters first thing in the morning helps us all get the day off to a good start, and stocking up on the right foods for the lunch box reduces some morning stress. Here are some of the things you can find on my list… (Click here to download a printable copy of this list to fill in yourself).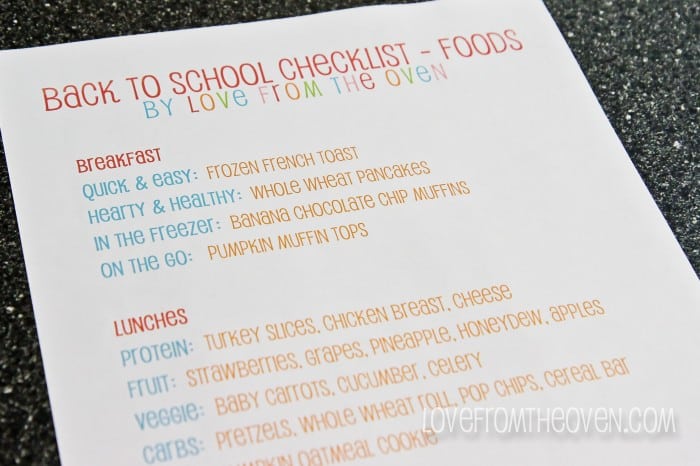 Breakfast includes quick and easy frozen french toast that is premade and ready to heat up, whole wheat chocolate chip pancakes, banana chocolate chip muffins and pumpkin muffin tops. I make all of these with whole wheat flour and try to pack in fruits and veggies, while keeping them yummy enough that my girls are more than happy to eat them. It's so important to me to send my daughter to school with a great breakfast to help her do her best.
Lunch essentials for us include things like turkey slices, chicken breast, cheese, lots of fresh fruits, carrots, cucumbers, pretzels, whole wheat rolls, breads & tortillas and a treat like a low fat pumpkin oatmeal cookie. I once heard someone say that for lunch, send kids with foods you KNOW they will eat, because chances are good that unappealing foods won't get eaten and may end up in the trash. I stick to this plan, and try to strike a balance of healthy fresh foods, but making sure they are ones my daughter is sure to eat.
Snacks are important in our home, as many days we are dashing straight form school to the dance studio, with three to four hours of dance ahead. My daughter loves muffins, so I make things like banana blueberry muffins and double down chocolate power muffins that she enjoys eating and I know are getting some nutrition in to provide her the energy she needs to dance for a few hours. Every now and then (usually Friday afternoons) there is a special treat like whole wheat dark chocolate chip cookies.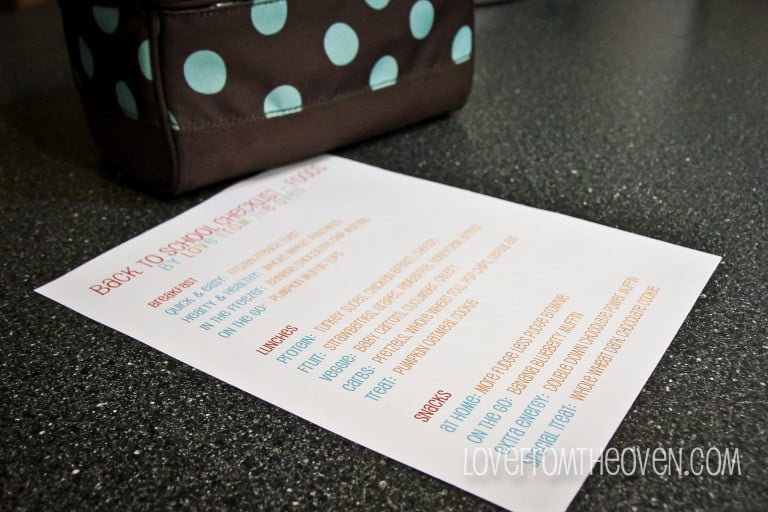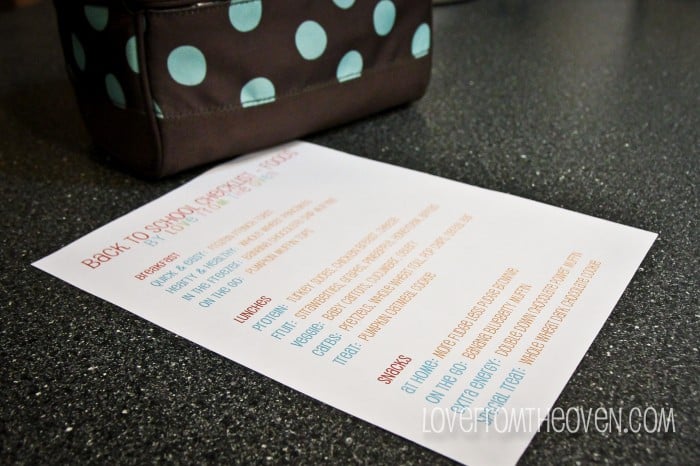 Many of the items on my list (especially muffins and cookies) freeze very well, so I can make them on weekends and freeze them, which leaves times for other things during the week – like all that homework!

I've been a long time HP Printer owner, and I've printed out hundreds if not thousands of lists on my HP Printers. I usually make my lists in color, partly because it's just more fun to have things in color but also because it truly helps me with organization to have things broken down by color. My HP Printer and HP Ink provide those bright beautiful colors that I love. Here are a few other things that make HP my printer of choice…
HP delivers unparalleled quality and peace of mind to customers, who know that they can count on their Original HP ink and HP printing system to deliver reliability and value every time.
HP invests significantly in research and development to design and test its printers, cartridges and papers to work together seamlessly as a printing system. By better understanding the science and innovation behind the development of Original HP ink, it is easy to see why HP ink is worth it.
With Original HP ink, customers don't ever have to decide if the quality of their printed photographs or documents is just "good enough."
HP understands that there are different types of customers with diverse printing needs and offers a wide variety of choices at various price points to help customers maximize value.
Original HP ink delivers unsurpassed quality and reliability so when customers purchase HP ink they know they will get exactly what they pay for— superior performance, value and peace of mind
Feel free to download a copy of my Back To School Checklist for Foods, and fill in your favorites.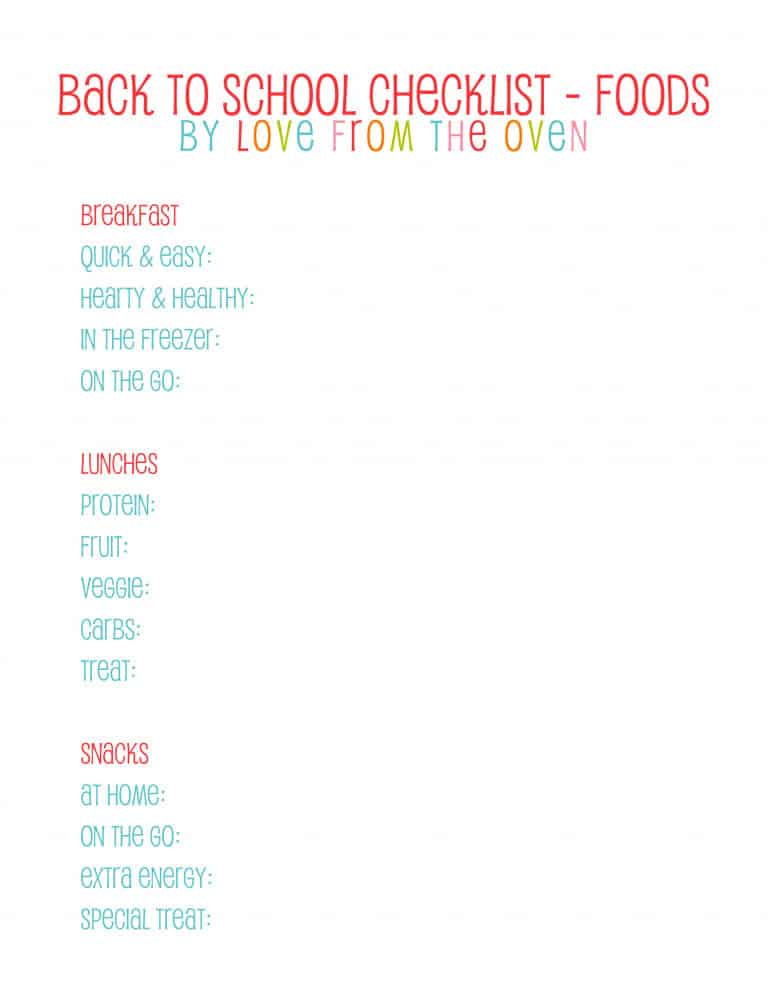 I'd love to know what you have on your list for all those kiddos heading back to school!
Disclosure: Compensation was provided by HP via Glam Media. The opinions expressed herein are those of the author and are not indicative of the opinions or positions of HP.