We are still baking for Teacher Appreciation Week here in the Love From The Oven household. Today's treat is a delicious bakery style chocolate chip cookie. I made a double batch of these to go to school today – not just for teachers but for the support staff.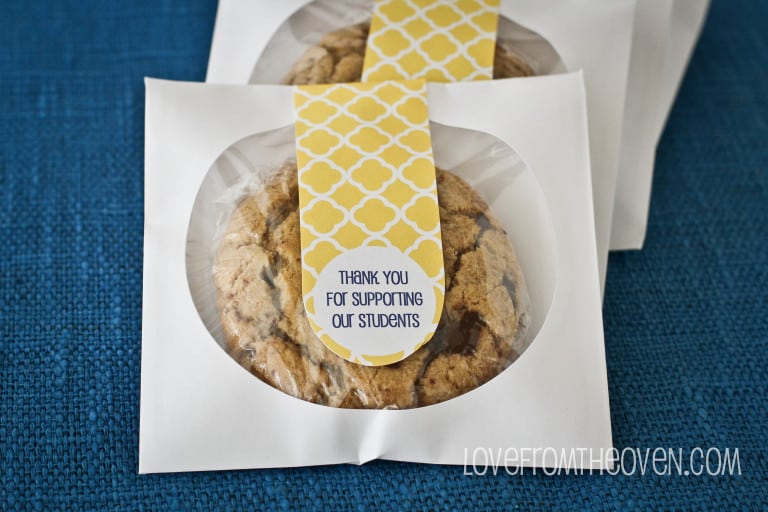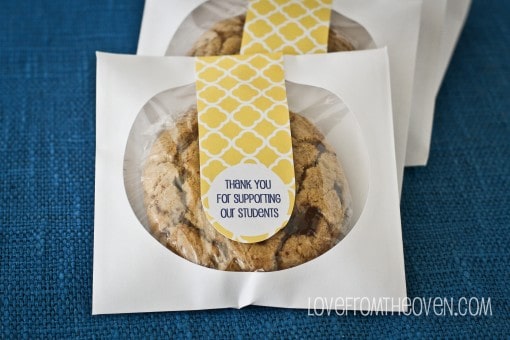 I'm going to step up on a soap box for a moment here… One thing I think is very important is to remember the non-teachers at our schools. I'm sorry but is there anyone who works harder than a school janitor? I can barely clean up after one kid, much less a full school of them! And nurses and duty aides and office staff and and specials teachers and the cafeteria workers… without them our schools wouldn't be the same. So if you've never brought in a little something to say thank you to the support staff, please consider doing so. We have done this since my daughter was in kindergarten and I do not think I've ever seen bigger smiles over something as little as a cookie or a pretzel. Not only do I think it's important to show these people how much we appreciate them, I also want my daughters to grow up knowing that everyone makes a difference and should be recognized. Okay, I'll get off my soapbox and put my apron back on now and make some cookies.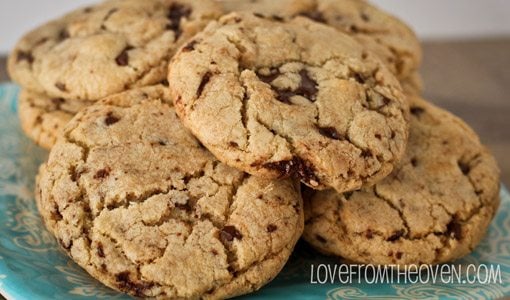 And these are some GOOD cookies.
Chocolate chip cookies are a funny things, the recipes are all so similar yet somehow produce different results. I keep reading about these great Jacques Torres's chocolate chip cookies, how they are the BEST ever. The number one chocolate chip cookie recipe – famous and amazing. Well they might be, but after hitting two stores and not finding bread or pastry flour (but 398 brands of all purpose, grrrr) and the fact that the dough needs to chill for 24-72 hours, they were just NOT happening. Between one kid with school and activities and the other with a slew of special needs therapies, tracking down ingredients is a challenge and planning ahead 24-72 hours… yeah, never happens. Keepin it real.
So I did some digging and came across this recipe for the Best Big, Fat, Chewy Chocolate Chip Cookie and figured I'd go with it. It's a winner. Reader Melody pointed out that this recipe can also be found at America's Test Kitchen. This is absolutely a recipe that will stay in my chocolate chip rotation.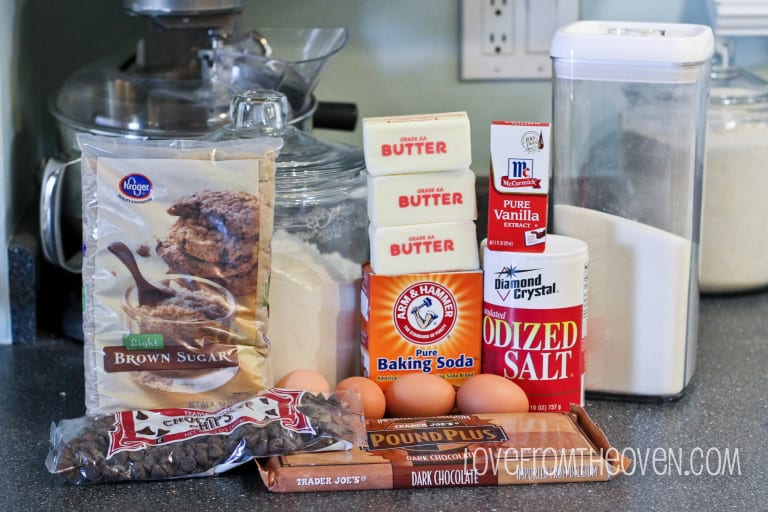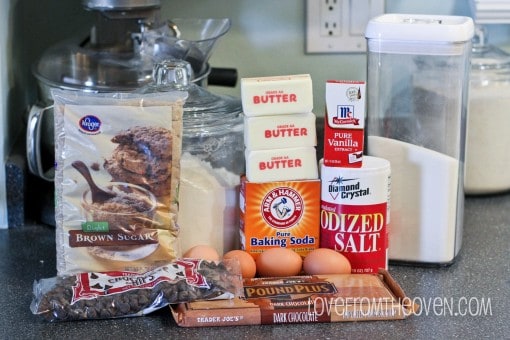 The ingredients are straight forward (I doubled the recipe, which is why you see a larger amount of ingredients in my photo). Do take note that you MELT THE BUTTER and I brought my eggs to room temp (my quickie way is to put them in a bowl of warm water for a few minutes). Also take note that you use an egg and a yolk.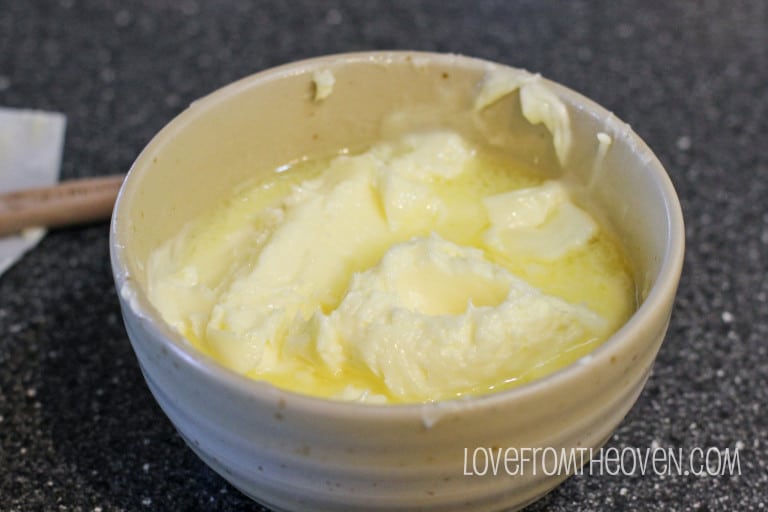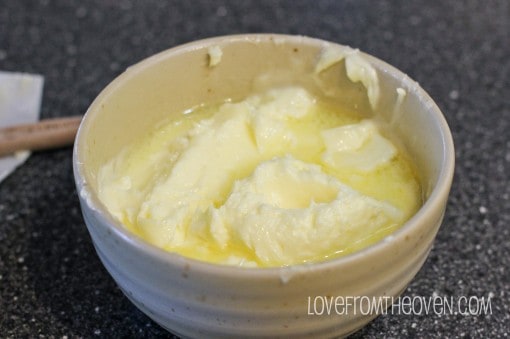 I used a combo of semi sweet chocolate chips and the Pound Plus Dark Chocolate Bar from Trader Joe's (which is my personal chocolate nirvana).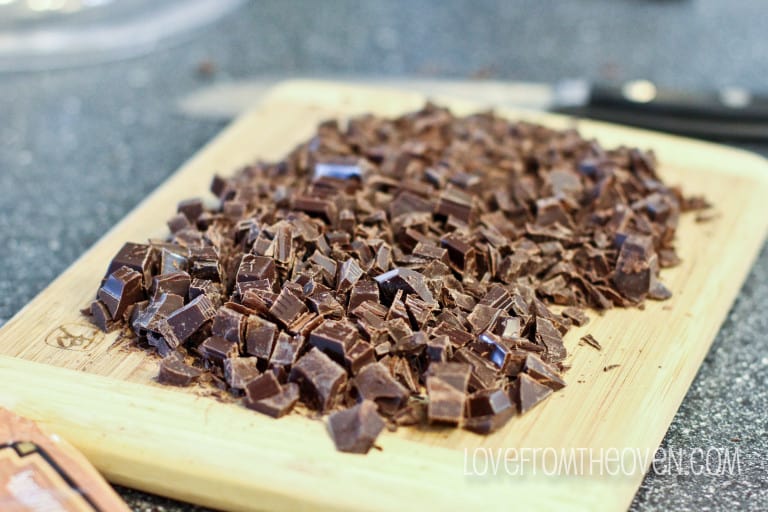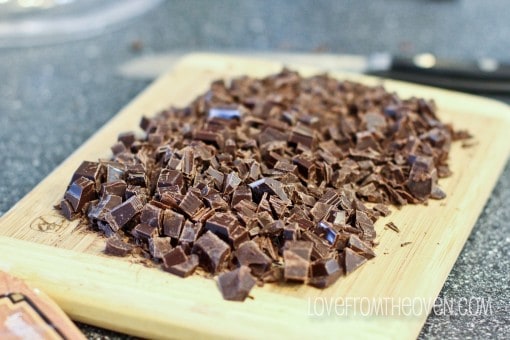 Yum yum yum.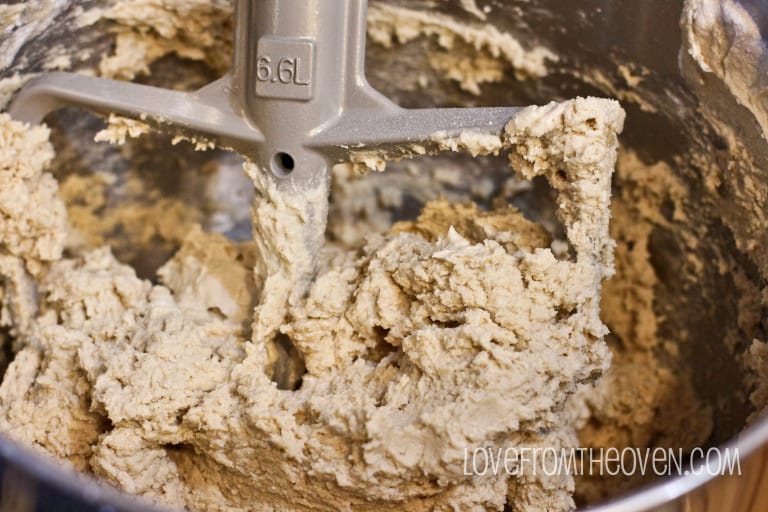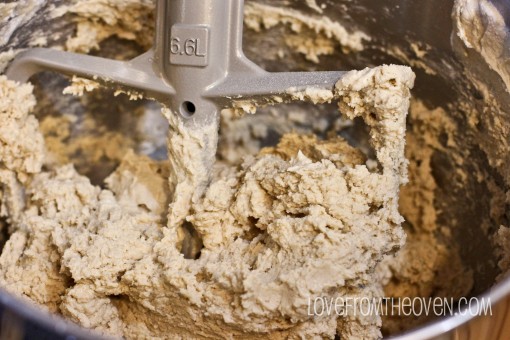 The dough was delightful. One has to test.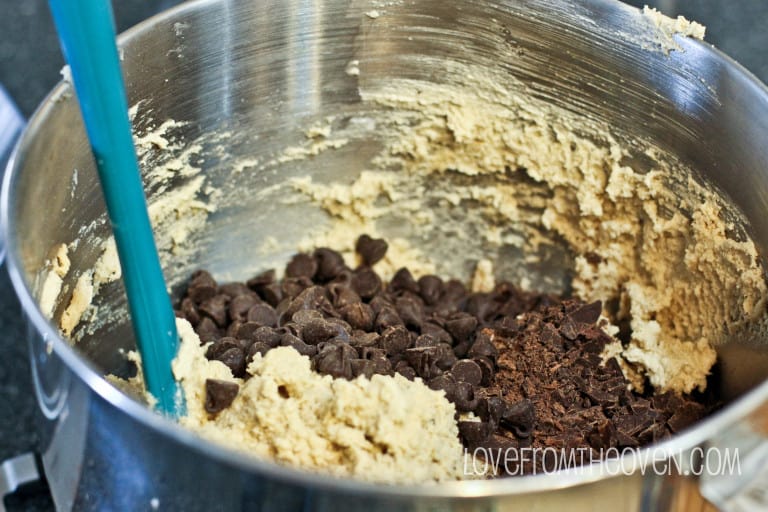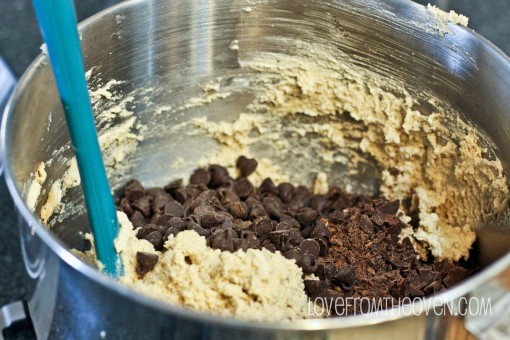 I made mine pretty large – about six fit on a cookie sheet, where I'd normally have about 12.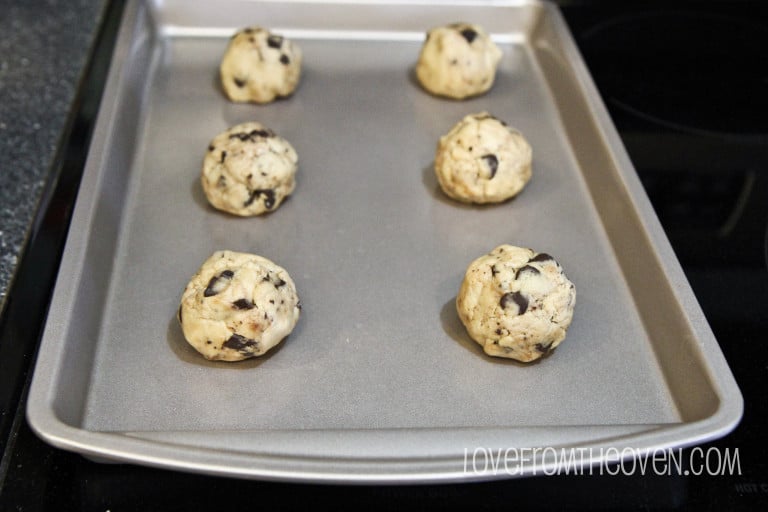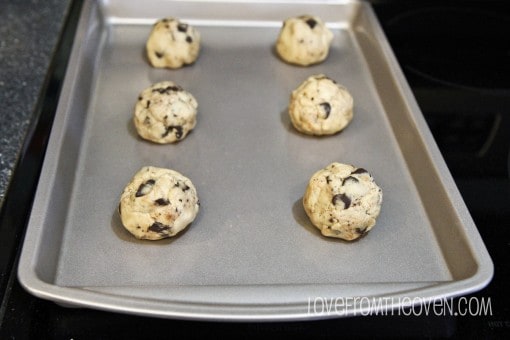 Oh how I love cookie dough.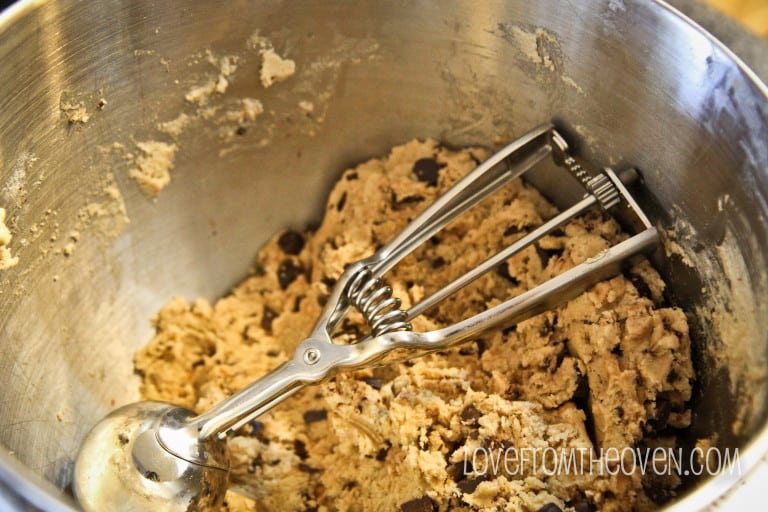 Simple and straight forward with no extended dough chilling necessary.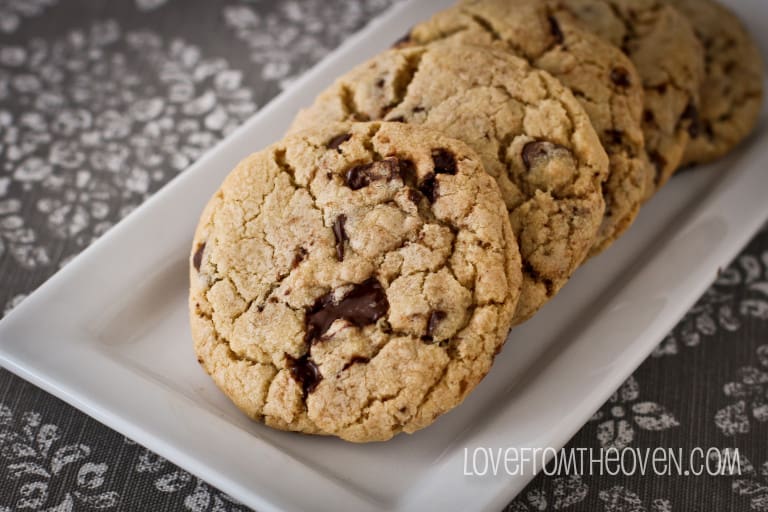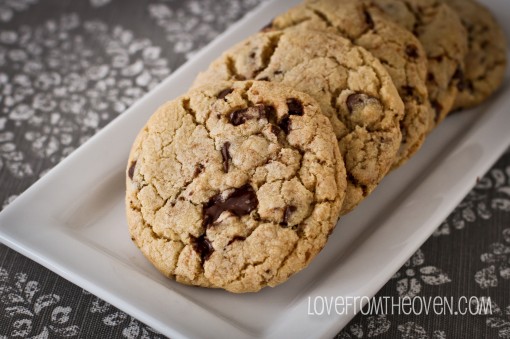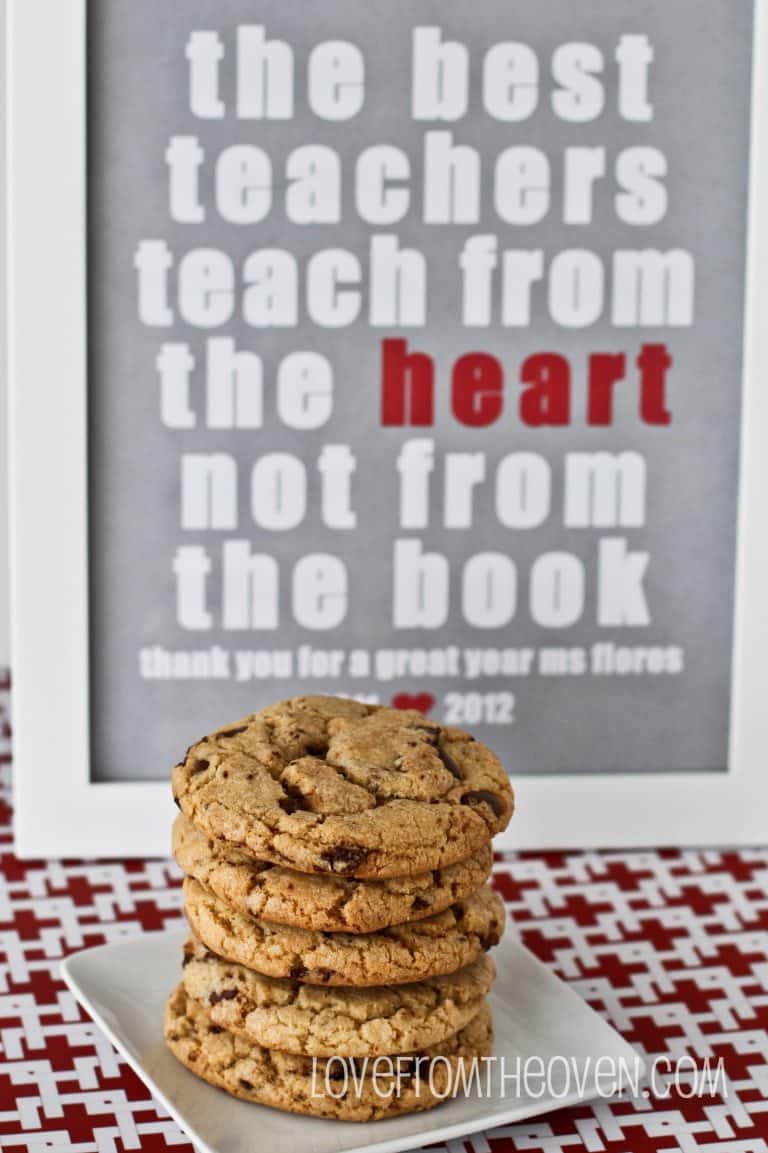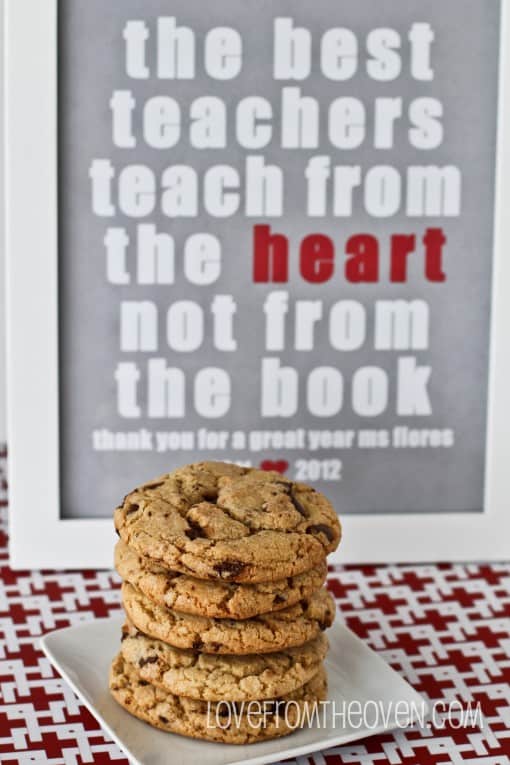 Now to package these babies up. I found the cutest idea over at Intimate Weddings.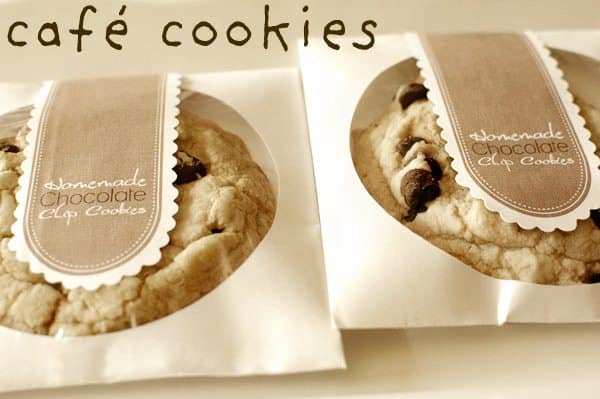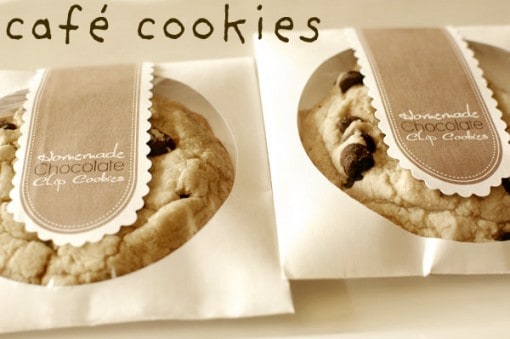 Not only does she share this cute ideas, but she also has a super sweet free printable for the labels. I ordered some full sheet labels from Amazon as well as some CD Sleeves. I packaged my cookies in plastic wrap first, with the amount of butter in these I was worried about the sleeves getting a wee bit greasy.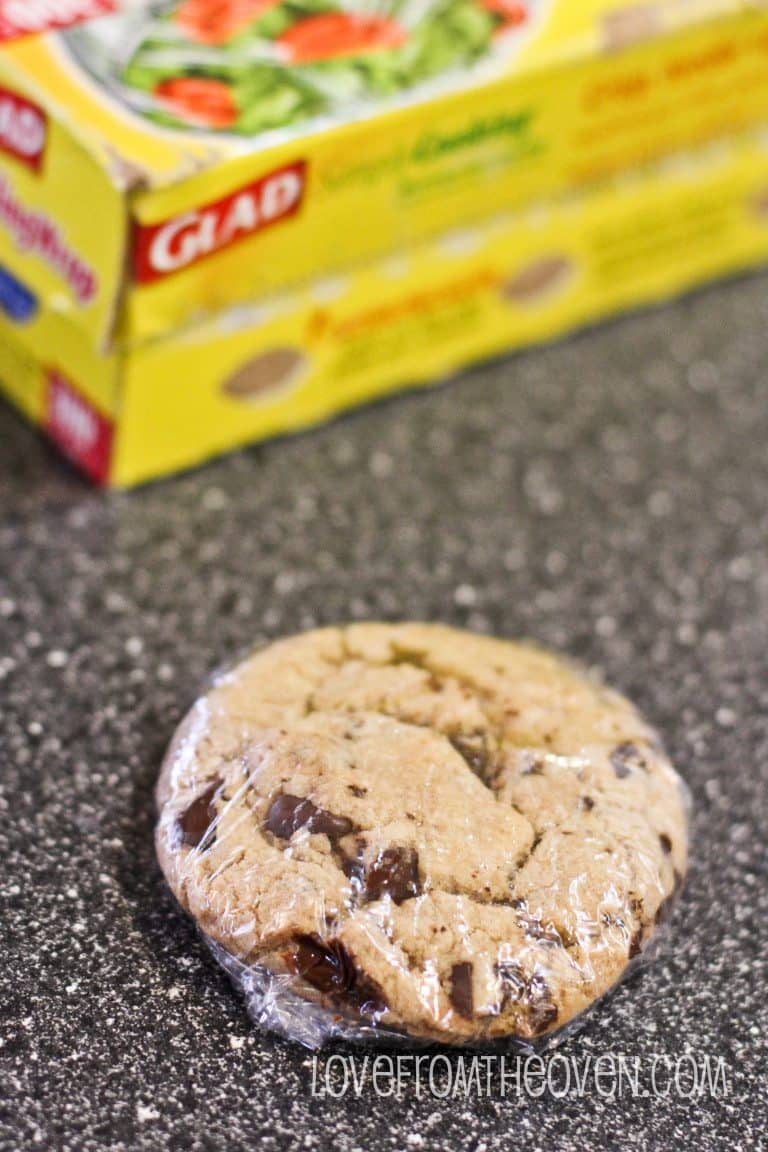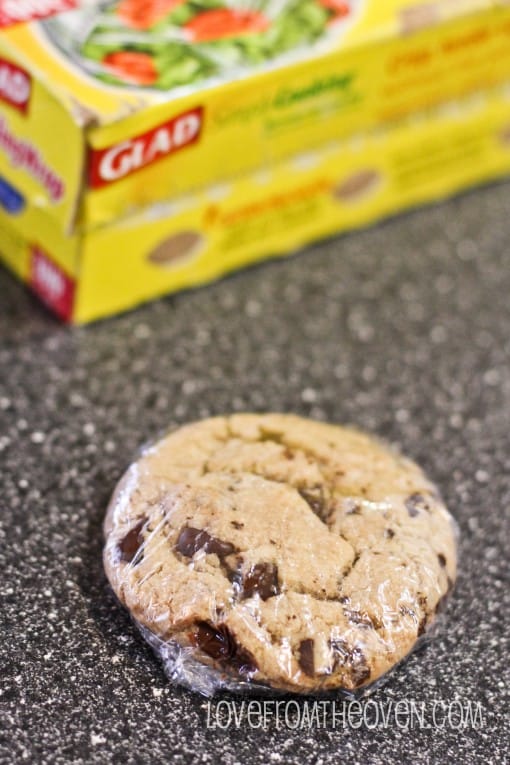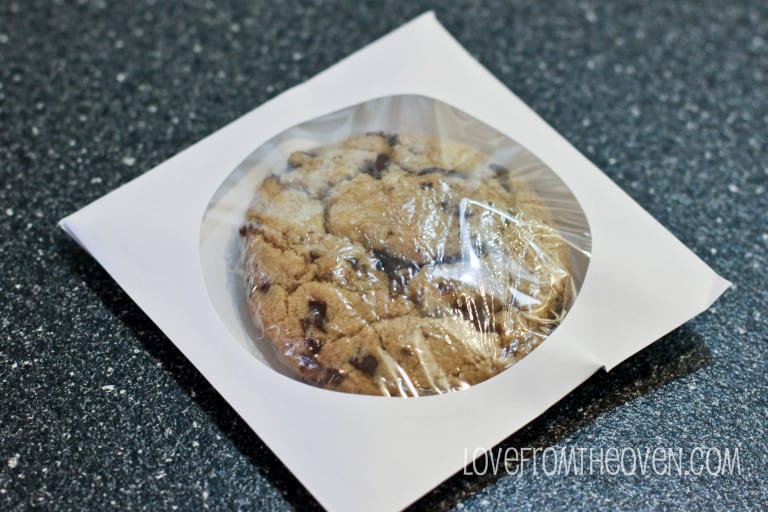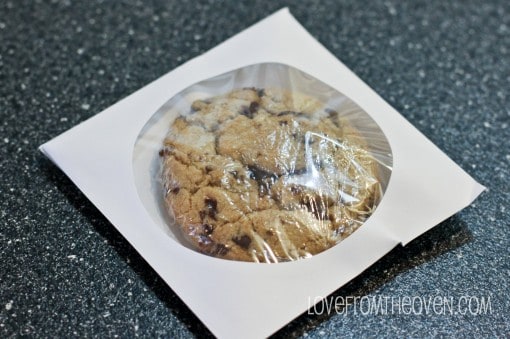 I made up my own version of the labels, as I wanted to use my daughter's school colors. Here are five different colors that you can download and use.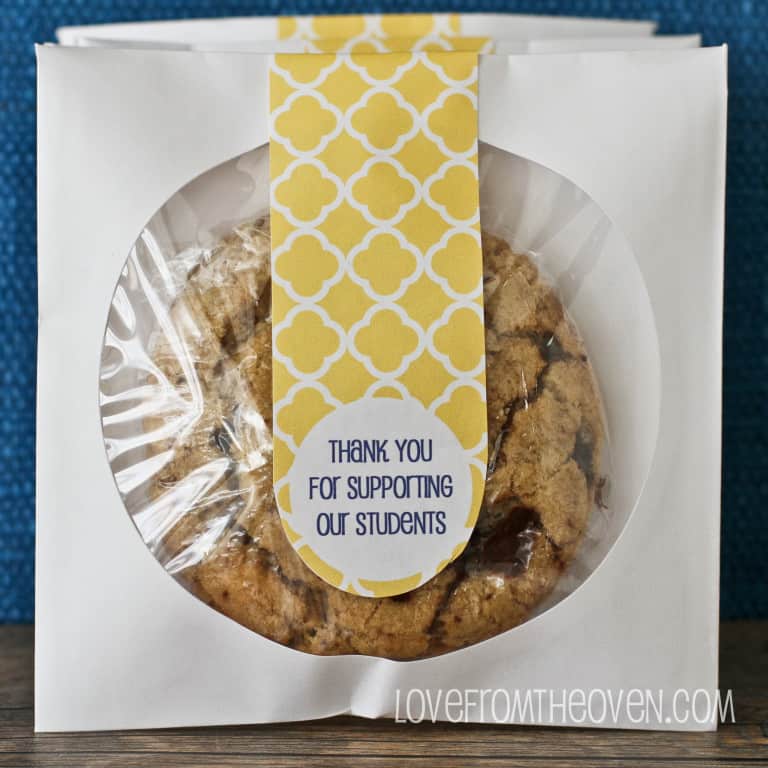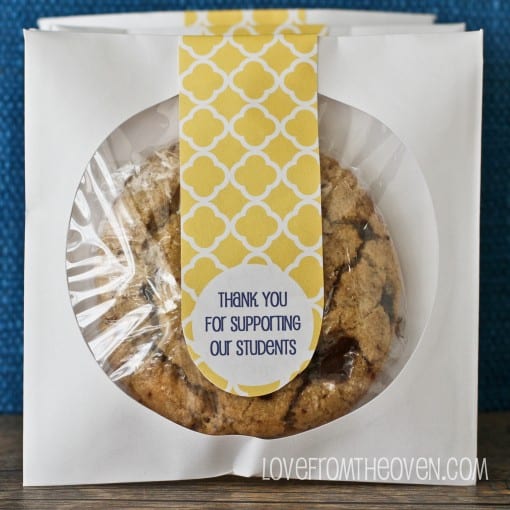 It took a bit of time but we had a whole batch of these ready to head to school this morning…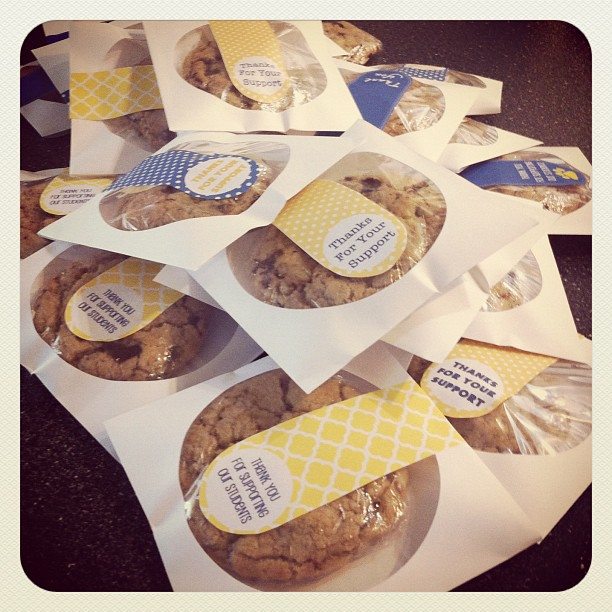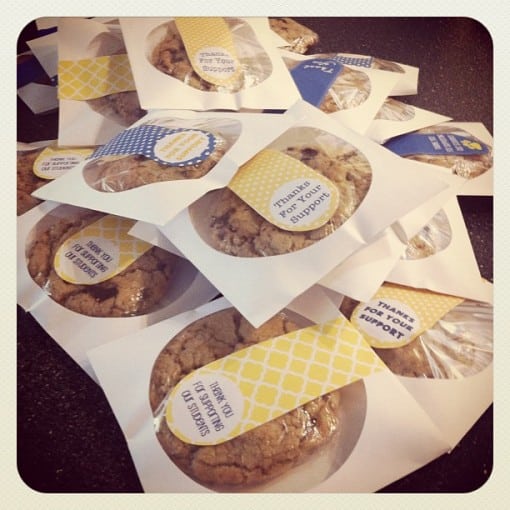 Hopefully the staff will enjoy these today.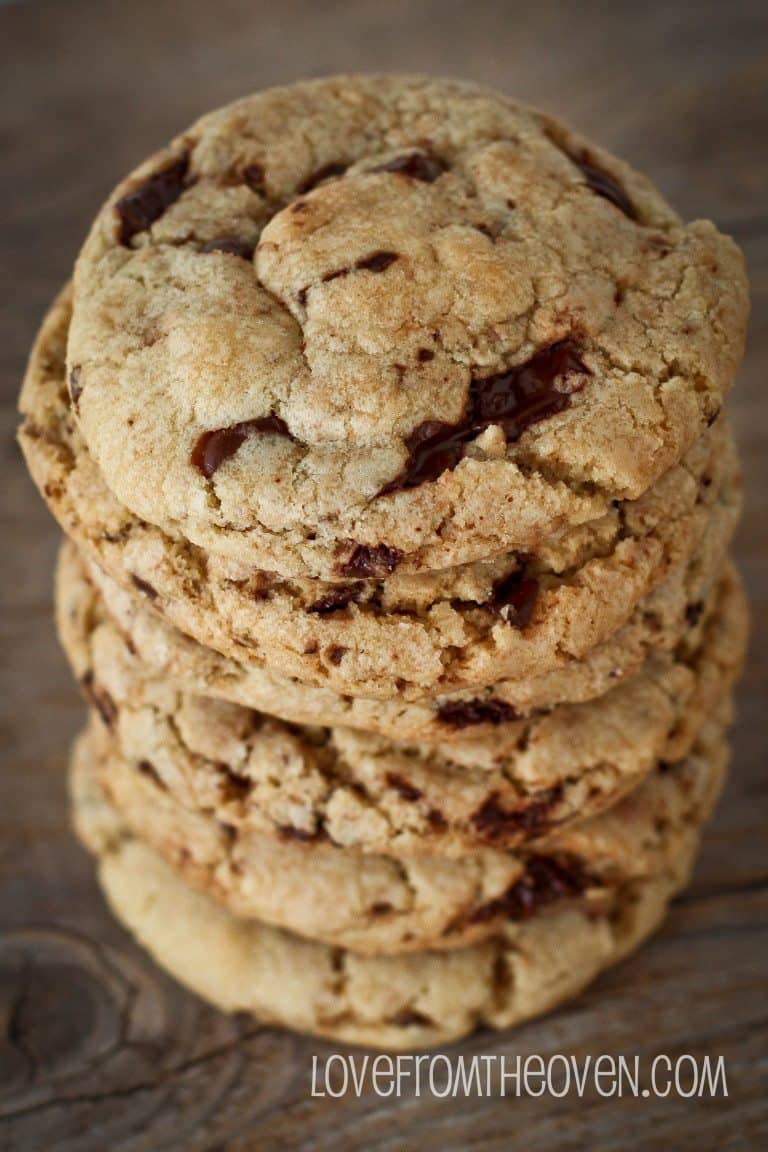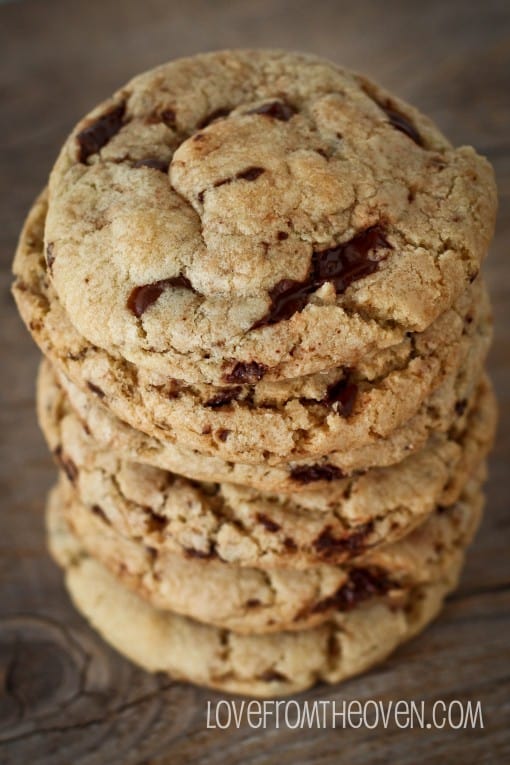 Don't forget you can find the recipe here!