Looking for a fun baking inspired shirt? Need a cute gift for a friend? Want to share your love of sprinkles? Need the perfect dessert plate? I've come up with a line of baking inspired t-shirts, plates and a few fun accessories. You can find all of them online at Zazzle where you can customize your shirt. Pick a different color, totally change the style (make it long sleeve, v-neck, even a sweatshirt!). You can completely customize these designs to fit your style and taste.
While these are all original designs that I personally created, the products themselves all sold through Zazzle. My designs goes on their wide variety of products. I do receive a small commission fee for the use of my design, but ordering, payment, shipping and all that business is handled by Zazzle. Check out all of the sweet stuff that I've designed for you…
Cute Cake Plates (not just for cake!)

1. Say Cookies        2. Say Dessert        3. Want Cupcakes        4. Cookie Time

1. Desserts          2. Say Cake         3. Sprinkles        4. Peace
Fun cell phone cases, mugs, mouse pads and more.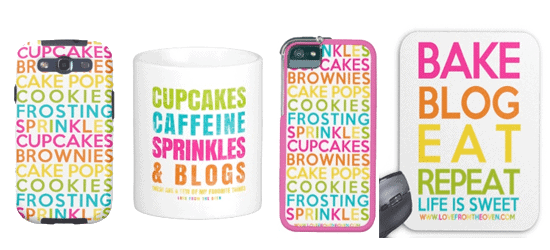 1. Samsung Galaxy case     2. Mug     3. iPhone case     4. Mouse pad

make custom gifts at Zazzle
Fun baking themed t-shirts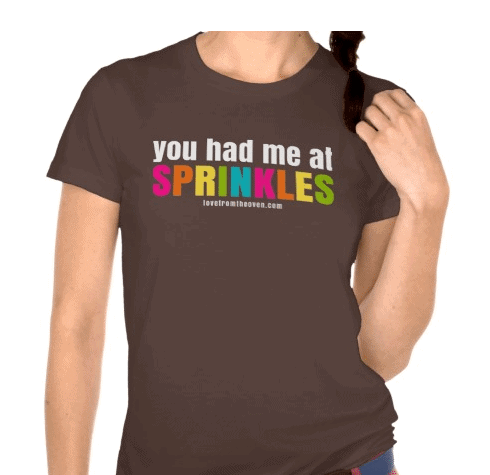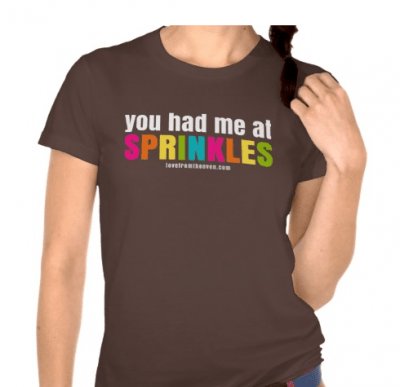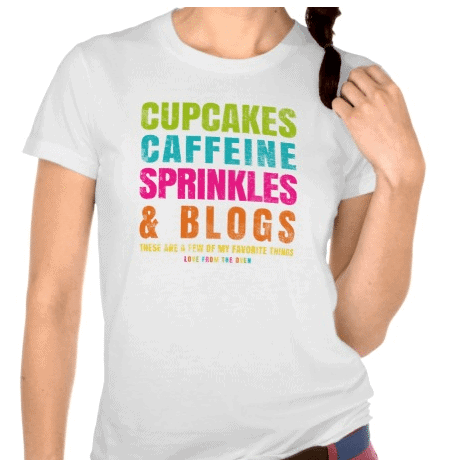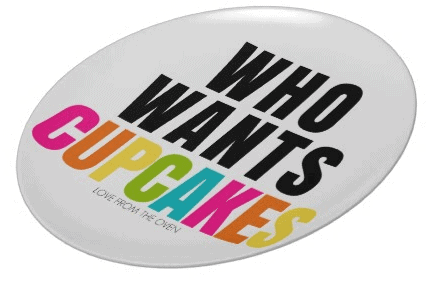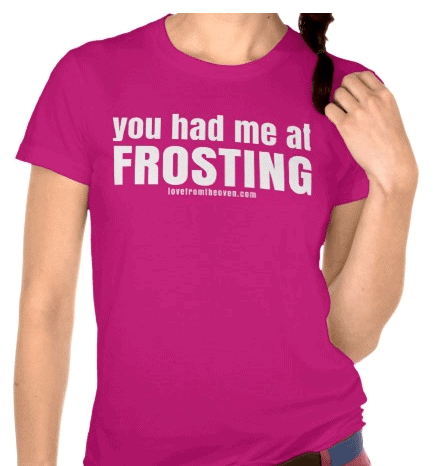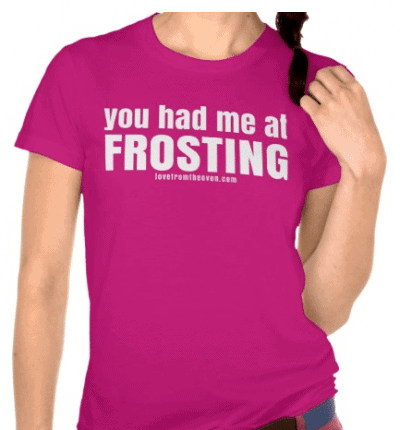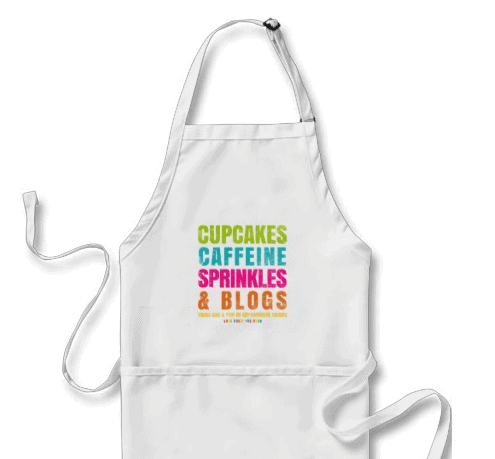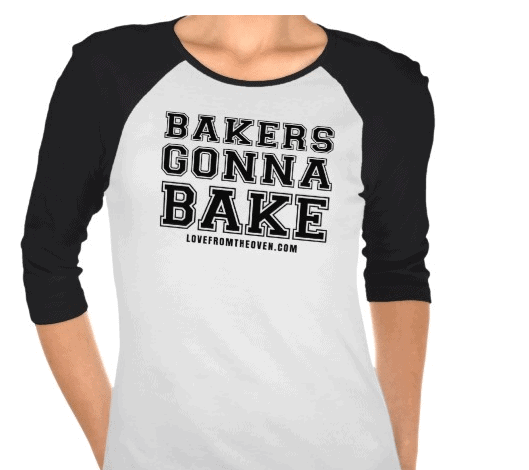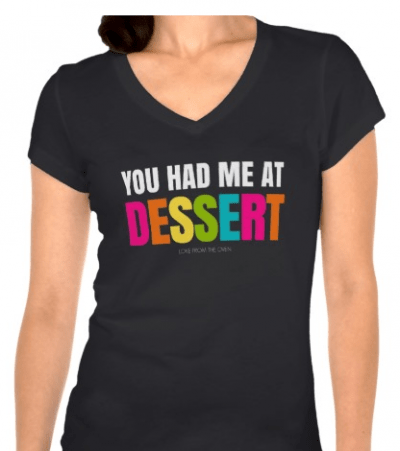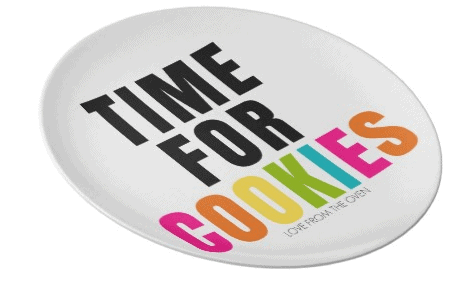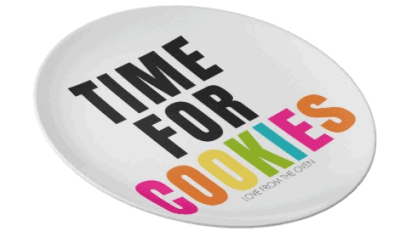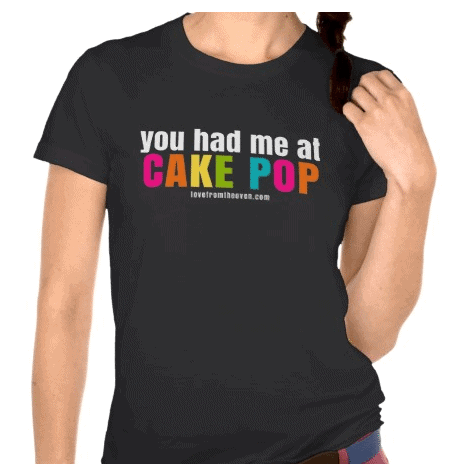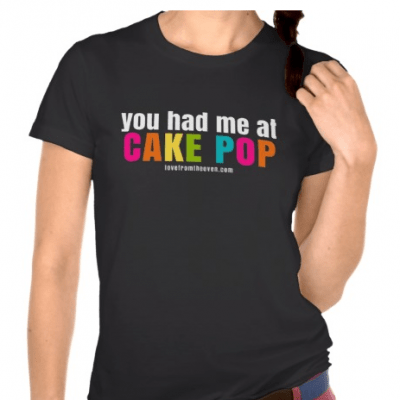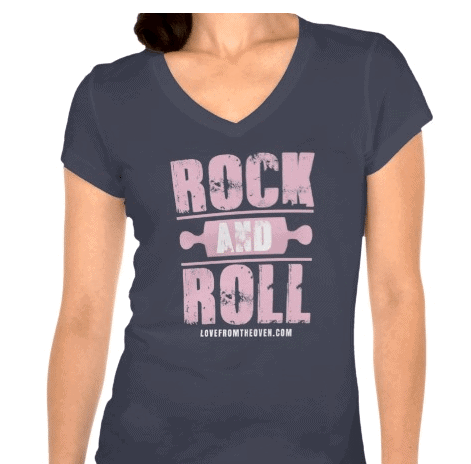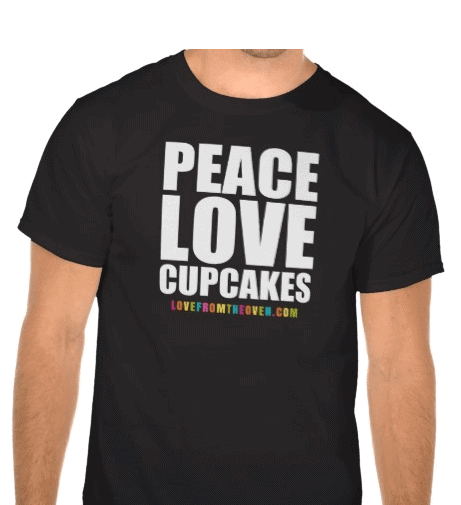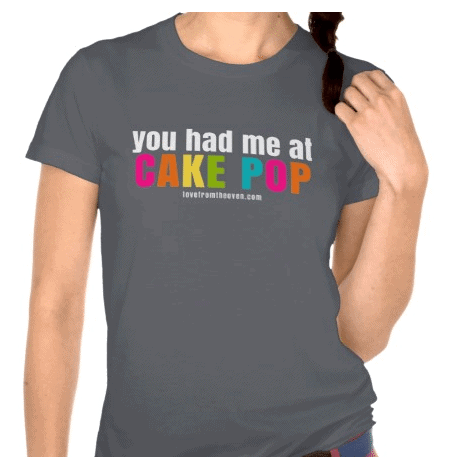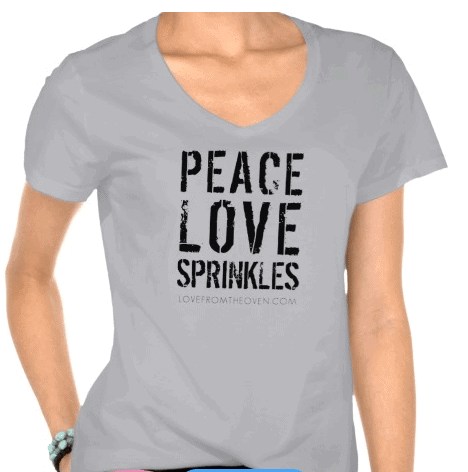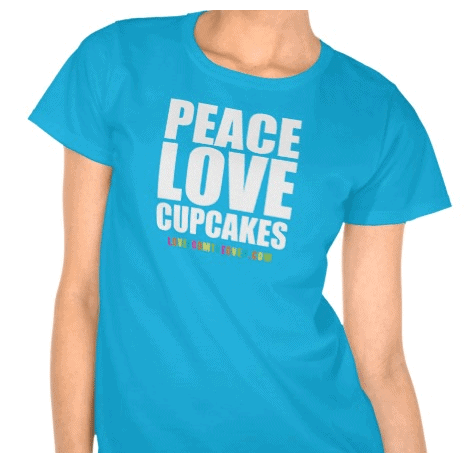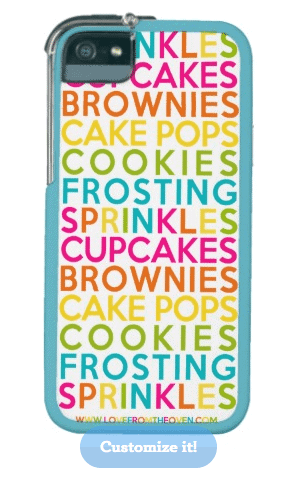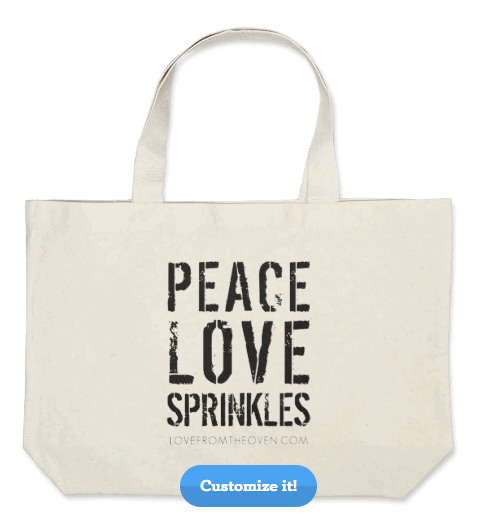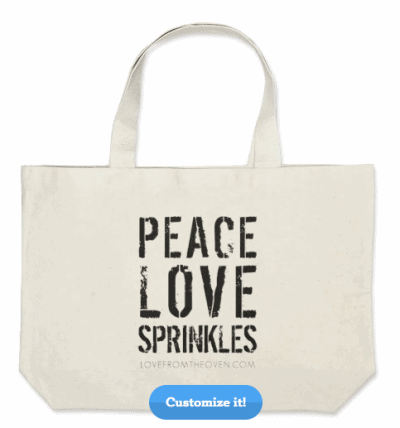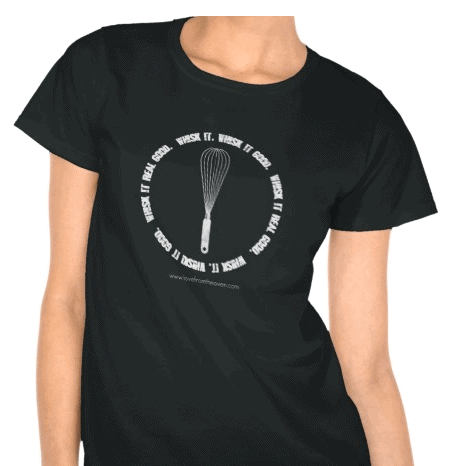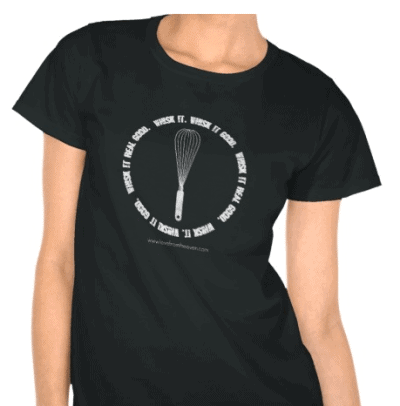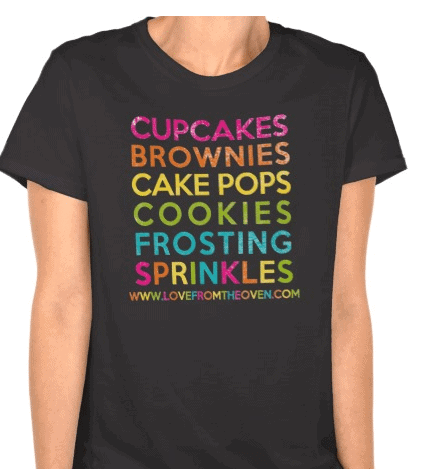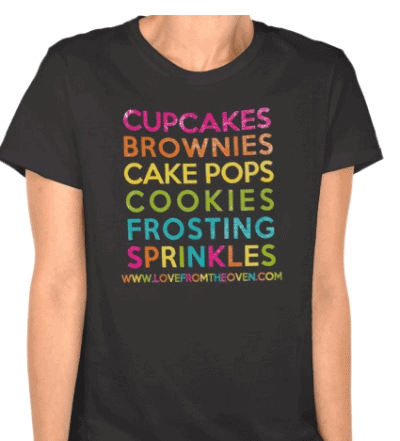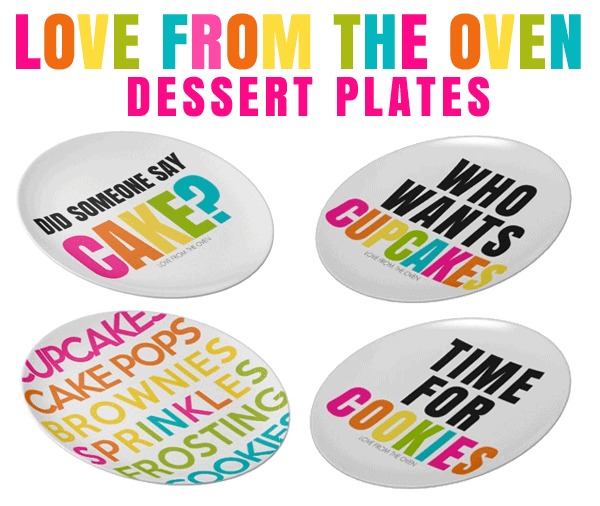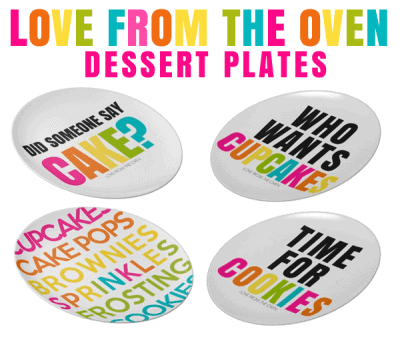 Click here to head over to Zazzle for these Love From The Oven items and more!