Hi! I'm Christi and you can usually find me over at my blog, Love From The Oven. I'm so excited that Leanne asked me to share a recipe with you guys. Leanne, her blog and her recipes are all so inspiring, especially to those of us trying to make changes and move to more healthy choices. Leanne's knowledge and passion about healthy food never ceases to amaze me, and she is such a valuable resource for so many of us.
While I'm known more for my sugary sweet treats, the reality is that we really don't eat cake pops all day in my home! A little at a time I'm trying to learn more about the food I eat, where it comes from, how it works with our bodies and how I can keep making changes for the better. I have a long way to go, but each change is a change for the better!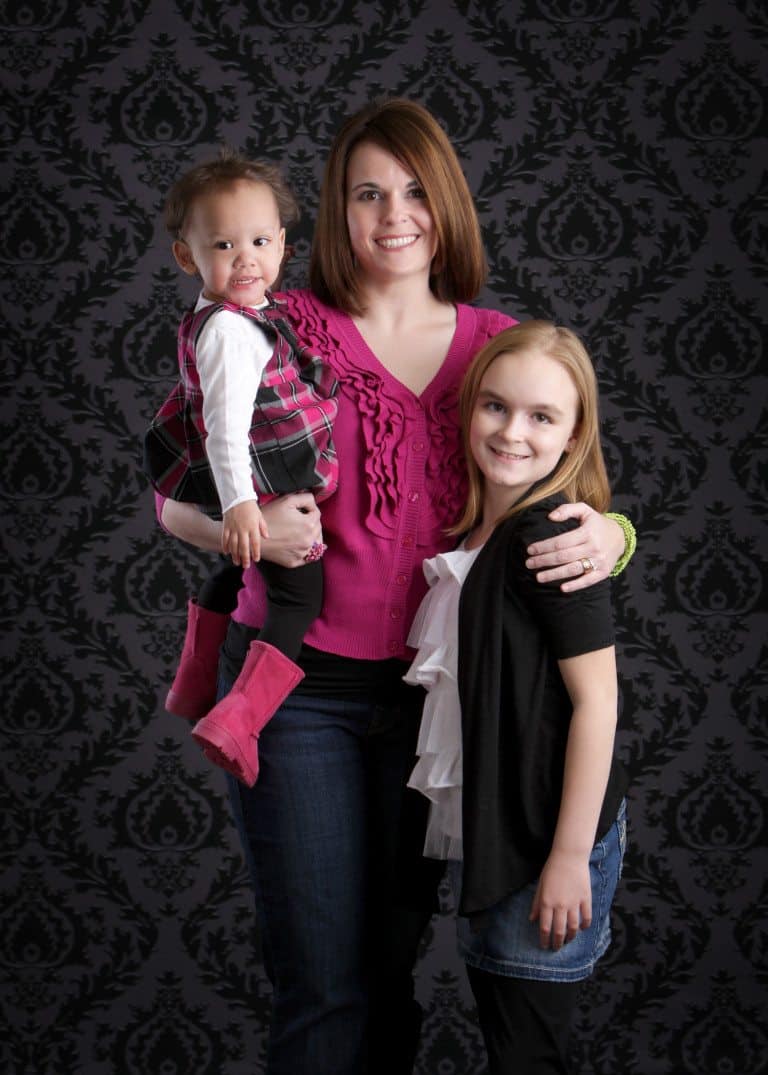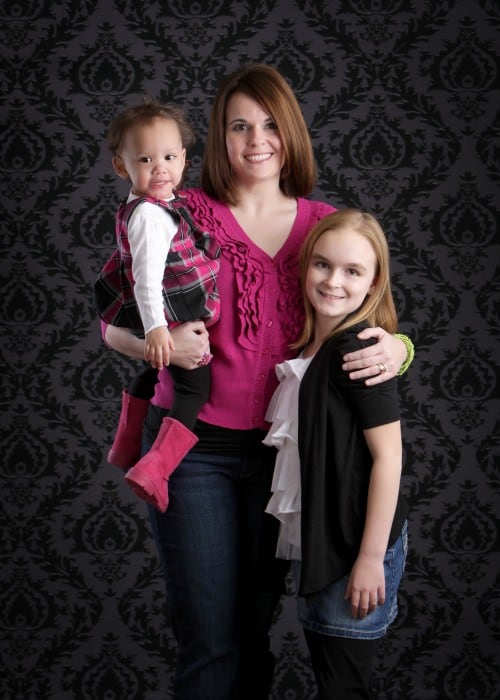 As a mom to two very pick eaters, one with an allergy to all nuts, I'm always looking for ways to create treats that are delicious but also have a nutritious side.
The grade school years seem to be full of class parties and birthday treats, many of which are not safe for kids with food allergies, so my challenge is always to create something that my daughters will LOVE and will happily pass up that bakery cupcake for, without feeling left out or "different".
My favorite recipe for this purpose is my Banana Chocolate Chip Muffin Recipe or my Banana Bread Muffins. While I use chocolate chips in this recipe, blueberries work wonderfully as well. I've found it to be a very versatile recipe that you can play with, so feel free to switch it up and make it your own!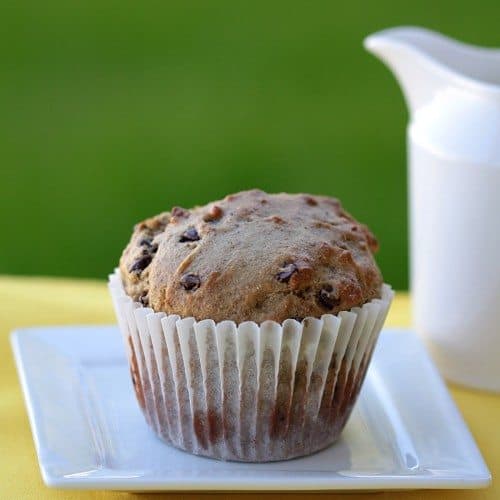 Banana Chocolate Chip Muffins by Love From The Oven
Makes approx 24-30 standard size muffins
Preheat Oven to 350 Degrees
2 1/2 cups whole wheat or white whole wheat flour
1 cup oat bran
2/3 cup granulated sugar
2/3 cup brown sugar (light or dark)
2 teaspoons baking powder
2 teaspoons baking soda
1 tsp salt
2/3 cup flax seed meal
2 eggs
1 cup applesauce
1/4 cup oil
1 cup yogurt (I use a fat free vanilla Greek yogurt)
2 teaspoons vanilla extract
2 cups ripe bananas (4-5 bananas)
1 cup chocolate chips of your choice – or you could substitute with blueberries
1 cup walnuts (optional)
1. In a large bowl, combine your dry ingredients – flour, sugars, baking powder, baking soda, salt and flax seed meal.
2. In a separate bowl combine your wet ingredients – eggs, applesauce, oil, yogurt and vanilla.
3. Mash or puree your bananas (I prefer mine pureed smooth in the food processor). After mashing or pureeing, add to your wet mixture and combine.
4. Stir wet ingredients into dry ingredients until just moistened. Add in your chocolate chips and/or optional ingredients.
5. Fill paper lined or greased muffin tins 2/3 to 3/4 of the way full.
6. Bake at 350 degrees for 12-15 minutes or until a toothpick inserted into the center comes out clean.
7. Let cool. Breathe in the intoxicating smell of warm banana bread.
These freeze wonderfully. Because it's a large batch, I typically put about eight of them into the fridge, and store the rest in an airtight bag or container in the freezer. If my daughter is taking one to school, I usually just leave it frozen and it thaws by lunch or snack time (though we do live in Arizona, so colder climates may benefit from a bit more thaw time). These truly are one of my favorite foods to make, and I often hear my daughter telling her friends about the "great muffins my mom makes" and asking me to share the recipe with their parents.
If you are interested in other muffin recipes, you can check out my lowfat pumpkin muffins (a year round favorite – I simply refuse to limit pumpkin to the fall!). These also work great when made in a muffin top pan.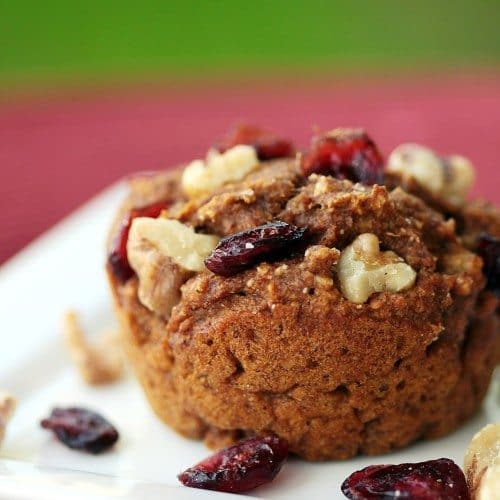 My chocolate chip sour cream muffins (like a cookie – but in muffin form and a bit more healthy!)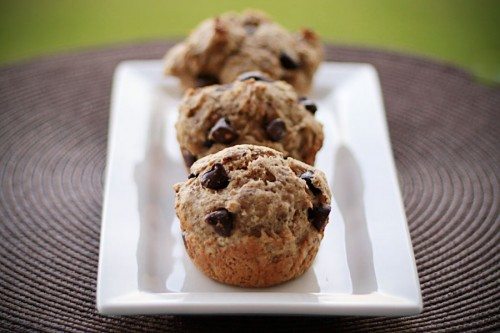 And my pumpkin banana muffins. Each of these recipes does great in the freezer, so feel free to stock up!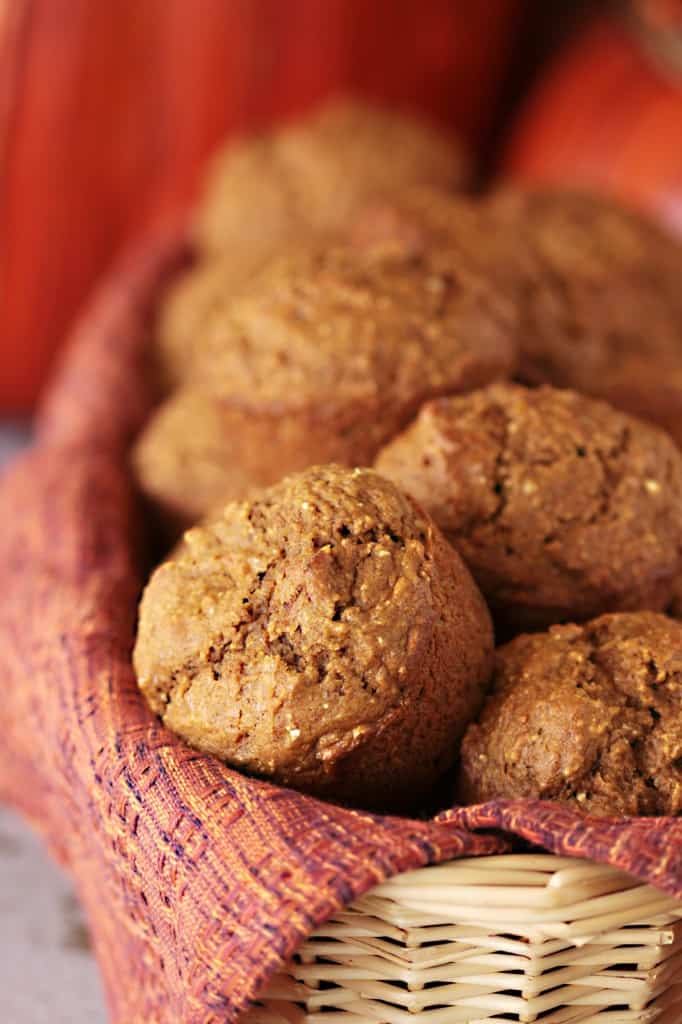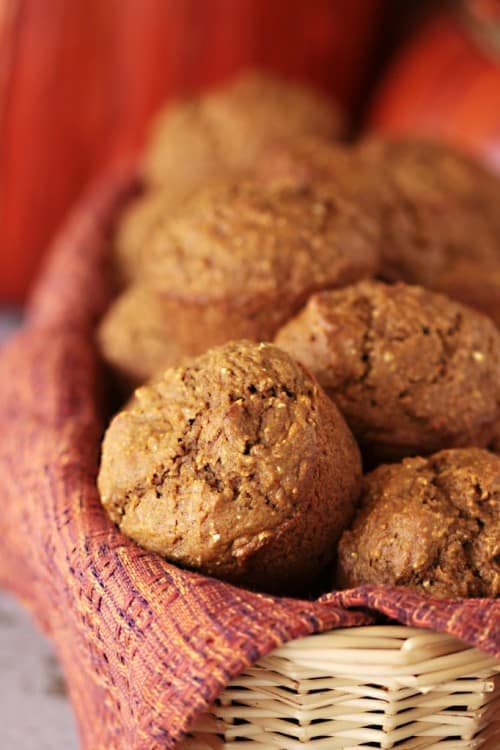 Thanks so much for letting me share some of my favorite muffin recipes with you, and thanks so much to Leanne for having me!