I can't believe we are wrapping up 2015. Like most years, it seems to have flown by entirely too quickly and I didn't manage to do half of the things I had planned. How does that always happen? I did manage to make and share some delicious recipes that I hope you enjoyed this past year. I thought it would be fun to round up my best recipes of 2015 into one place, making it easy to find, share and try them. Here are my 20 best recipes of 2015!

Click on any photo to be taken to the recipe!
Peanut Butter Cup Cheesecake Bars. These peanut butter cup cheesecake bars are crazy good! This was my most pinned recipe on Pinterest this year, and I sure hope that everyone who pinned them has had a chance to make them and taste how incredible they are!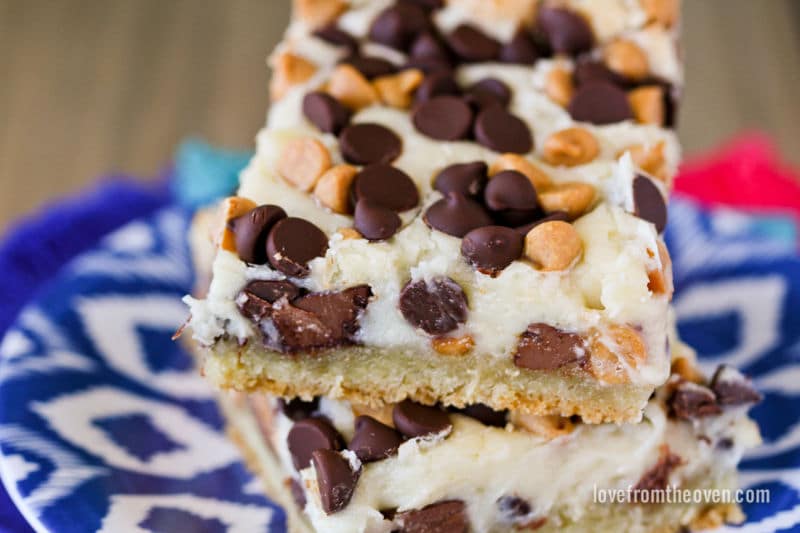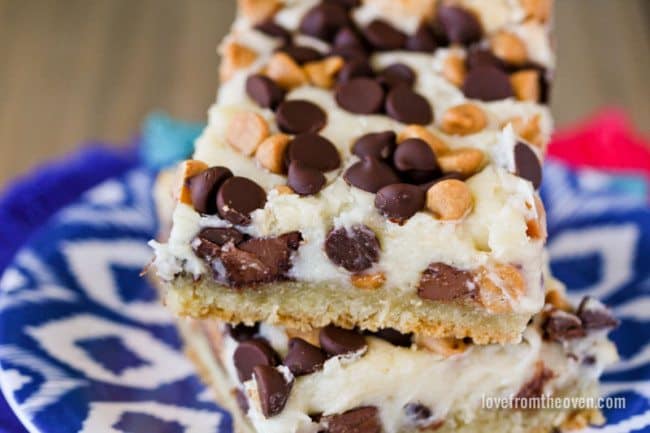 Caramel Magic Cookie Bars. Magic Cookie Bars are a life long favorite dessert of mine, and adding caramel to them – whoa. It makes an already incredible dessert even more amazing.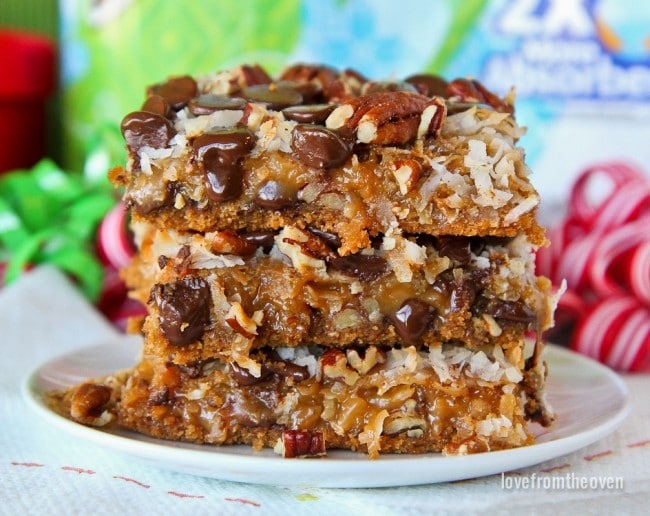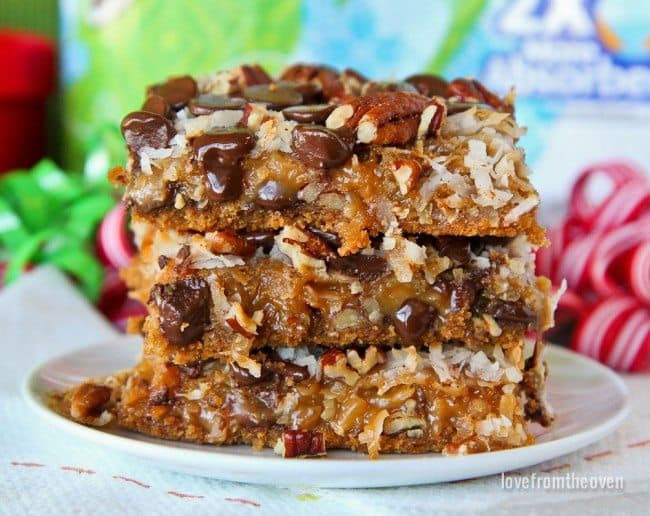 Coffee Brownies. You can absolutely transform box brownies with this insanely easy recipe! I'm not even a coffee drinker, but there is something magical that happens when you combine chocolate and coffee in recipes like this, it just gives the chocolate flavor more depth and complexity. These are so easy you have no reason not to try them!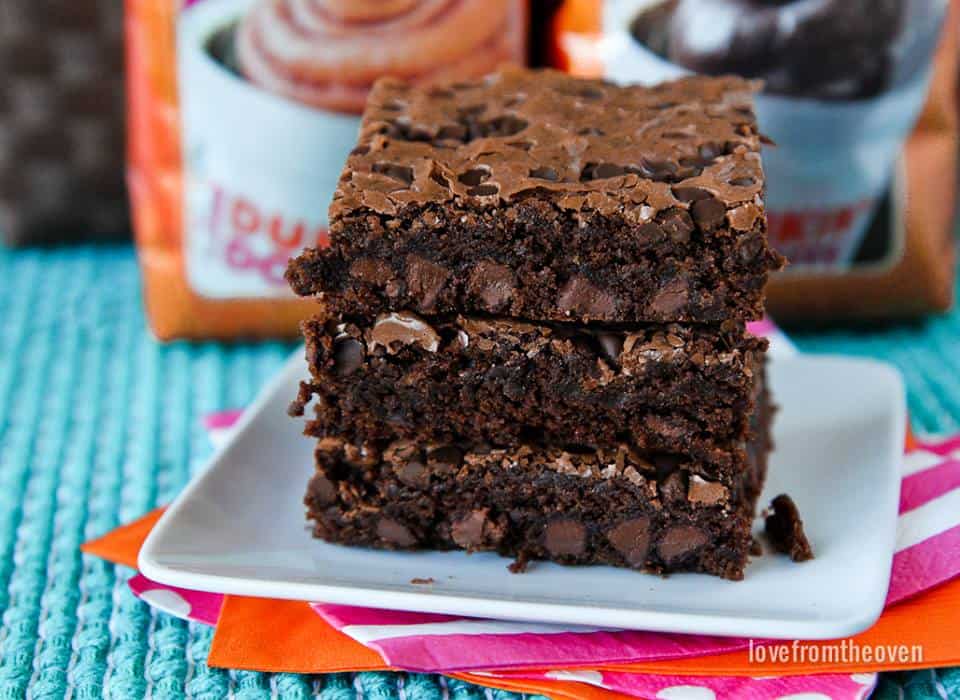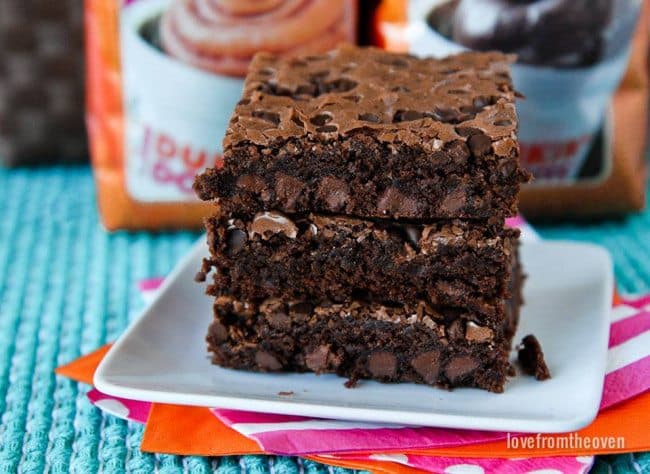 Sea Salt Chocolate Chip Cookies. These aren't just chocolate chip cookies. These are sea salt chocolate chip cookies. And trust me, that sea salt makes a magical difference.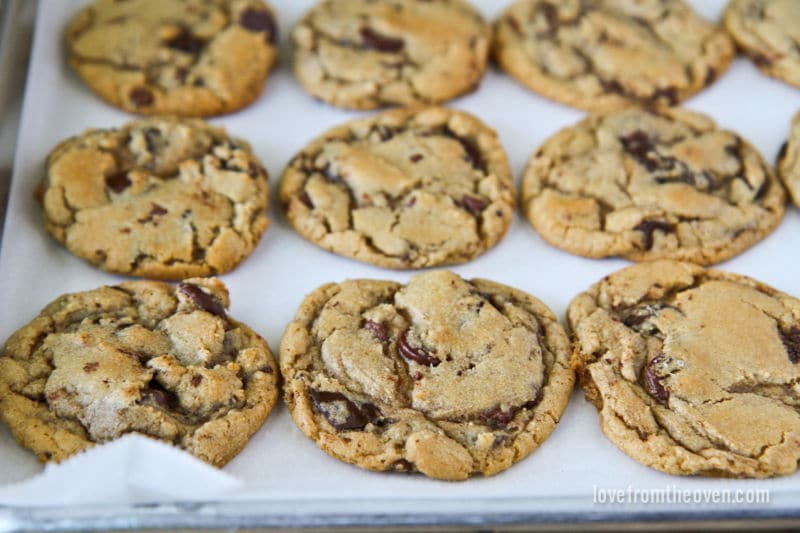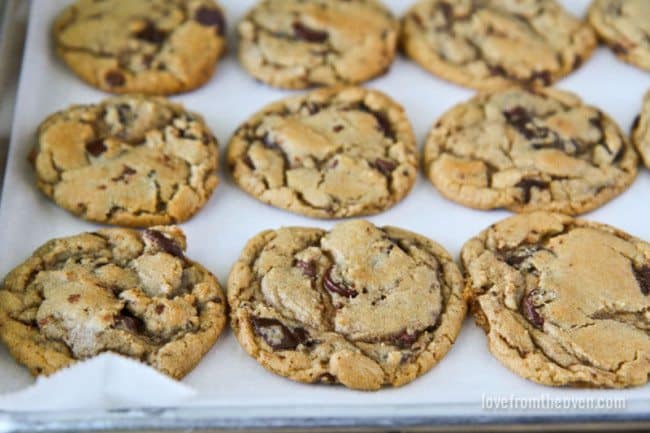 Apple Pie Cheesecake Bars. I really embraced my love of cheesecake this year. These bars are fantastic. My husband and I both looked at each other as we tried them with that look of "OMG we should eat these every day!" type of thing. The flavor combo is incredible in these!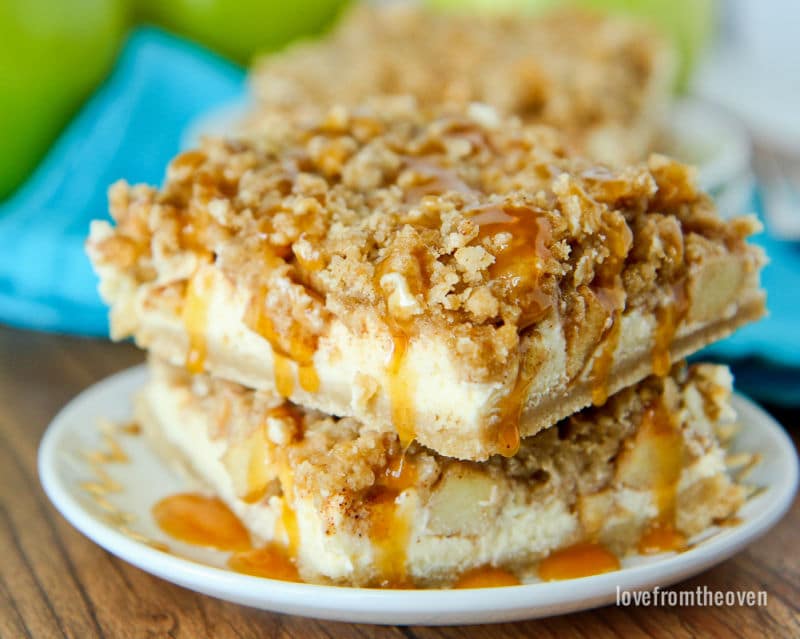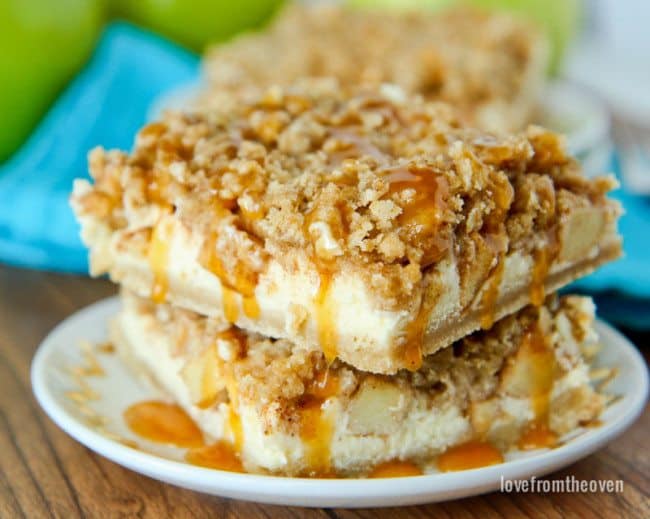 Brownie Truffle Fries. These were inspired by a dessert at Red Robin. Due to my daughter's nut allergy we can rarely eat dessert in restaurants, which means I have to recreate things at home. This was an amazing recreation, we all LOVED these!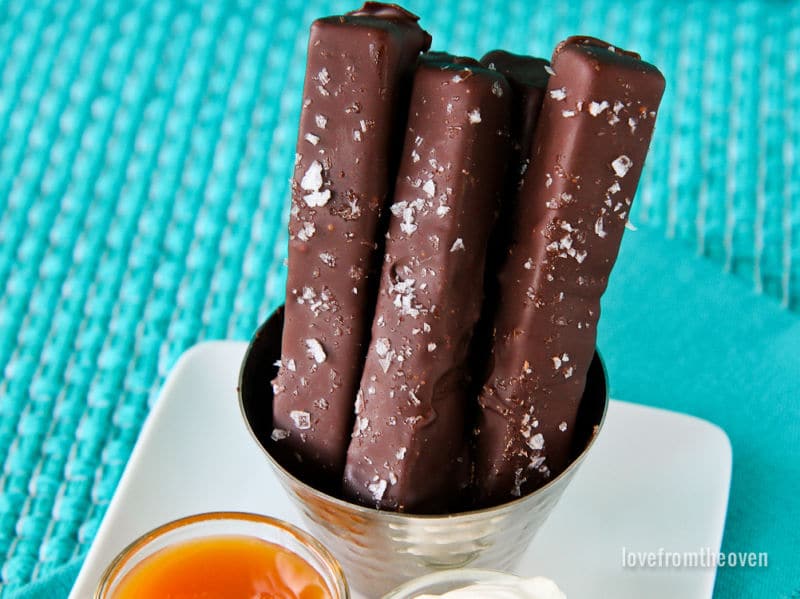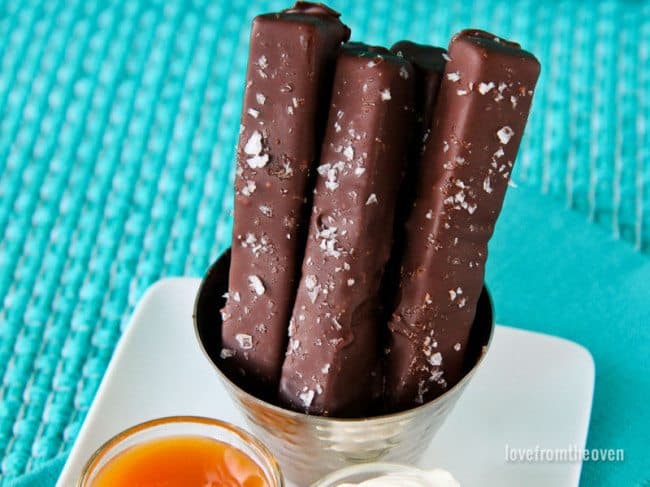 Chocolate Chip Dessert Pizzas. These chocolate chip desserts pizzas were one of my most shared recipes on Facebook this year. The recipe creates a delicious and easy chocolate chip crust that you can top with whatever you like. These are so fun for parties!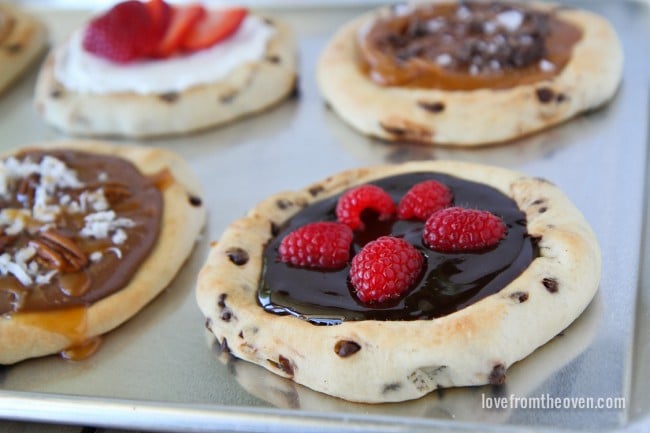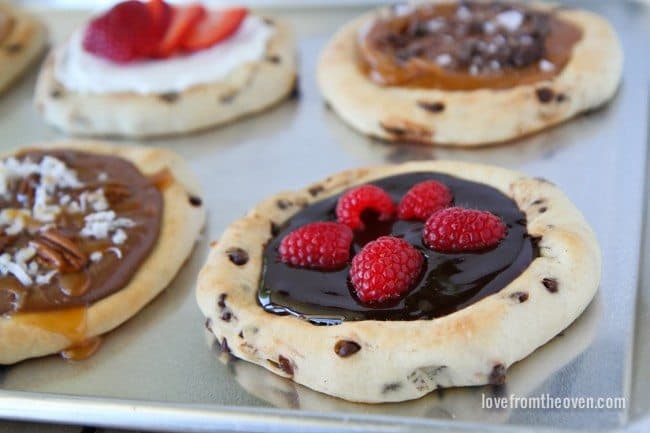 Crazy Candy Bark. I'm pretty much a huge Katherine Sabbath fangirl. I adore her whimsical cakes and creations, and this crazy candy bark was totally inspired by her work. It's SO fun and it's ridiculously easy to make!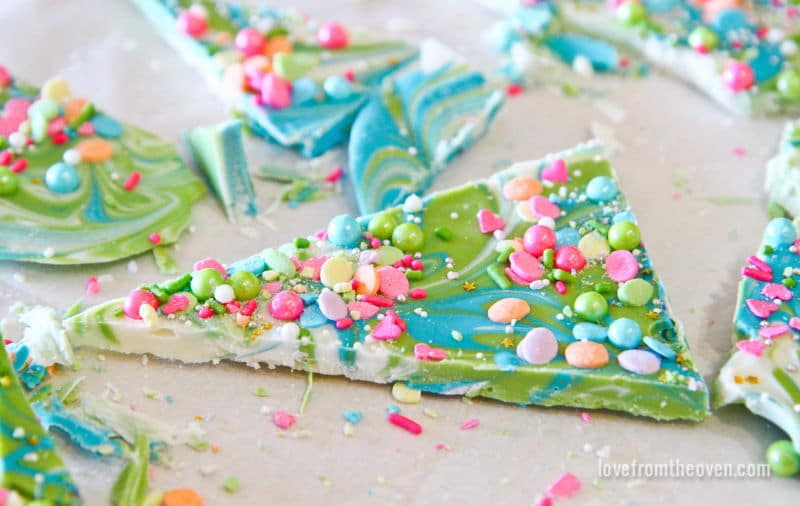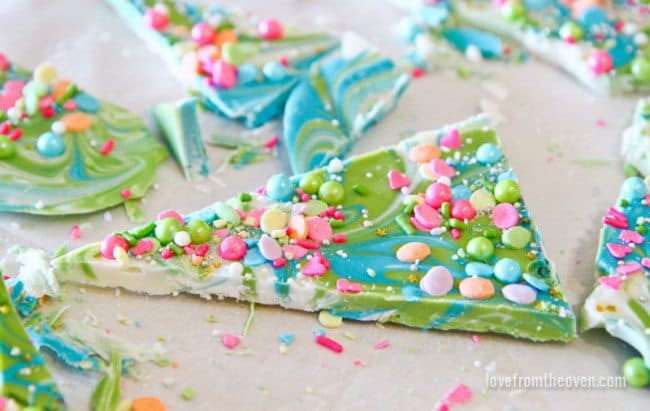 Carrot Cake With Cream Cheese Frosting. This is the type of cake that I dream about. A moist and delicious carrot cake with scrumptious cream cheese frosting. While I love to make carrot cake for Easter, I think it needs to be more of a year round thing. Certainly a January thing. 🙂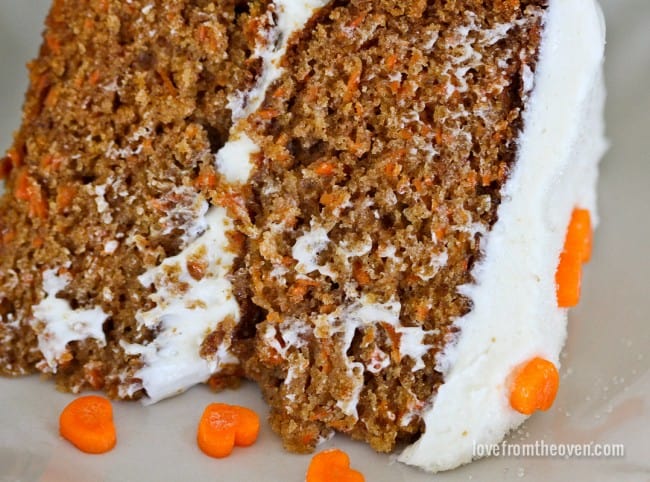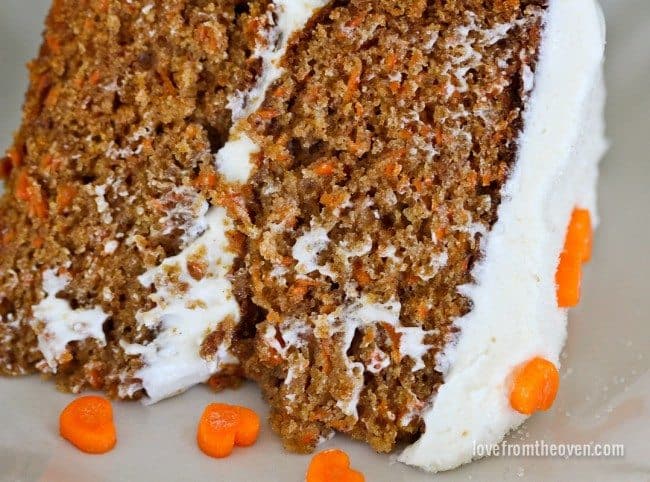 Chocolate And Peanut Butter Magic Cookie Bars. I really can't get enough magic cookie bars and it's fun to find new ways to make them. These are a chocolate and peanut butter lovers dream! And they are SO easy, you have no reason not to make them.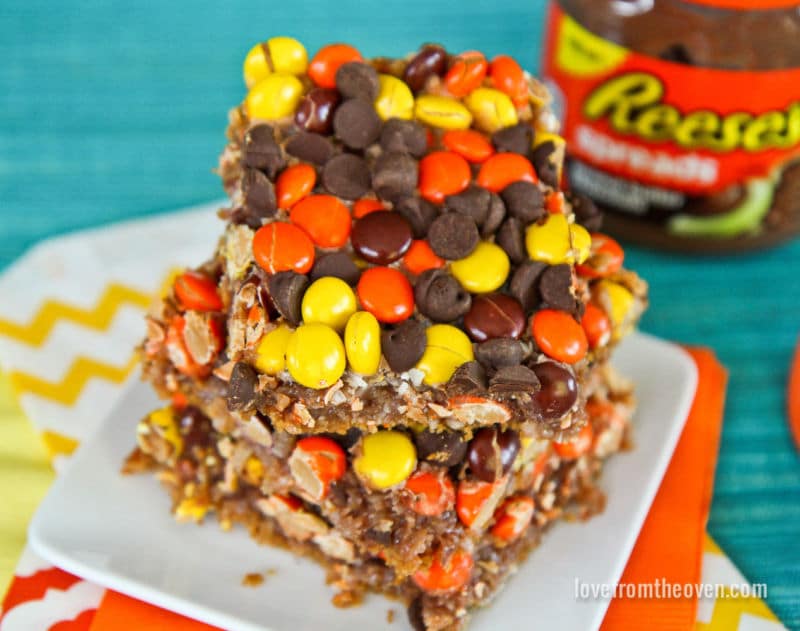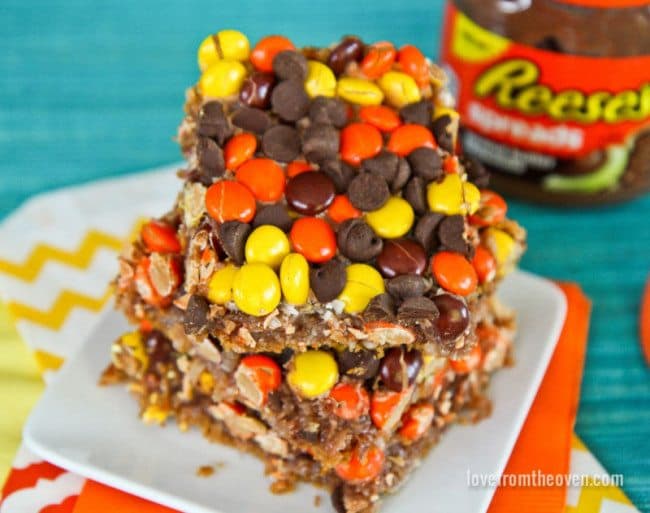 Make Ahead Cinnamon Rolls. I often get questions from readers about making cinnamon rolls in advance and then baking them the following morning. This recipe was created just for that purpose!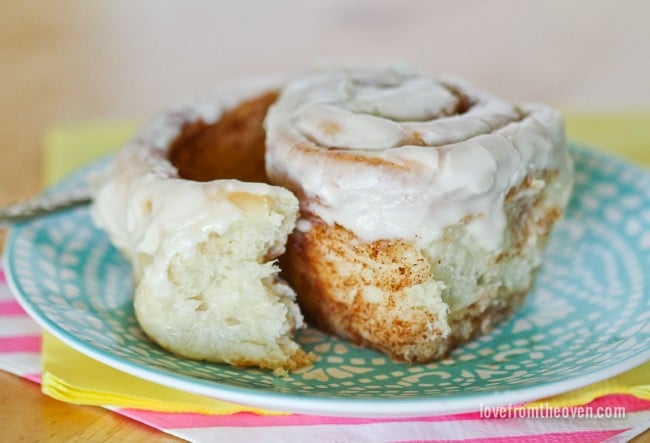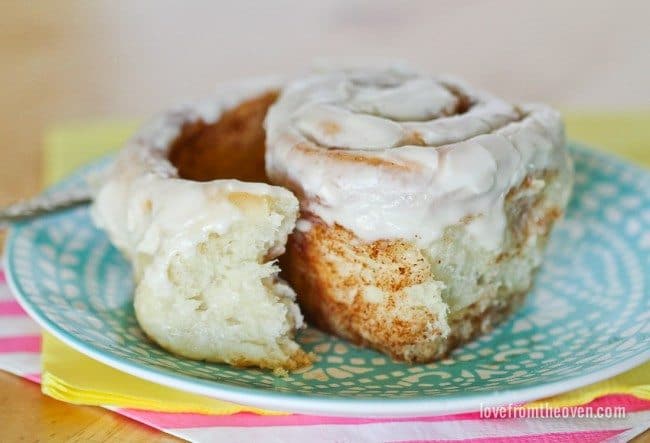 Chocolate Chip Cookie Cheesecake Bars. Sometimes it's hard to pick just one dessert. I get that, and I've got your back. Let's combine chocolate chip cookies and cheesecake in these bars that are everything you need. Except maybe willpower. Good luck, and let me know if you find that one, because I'm still looking!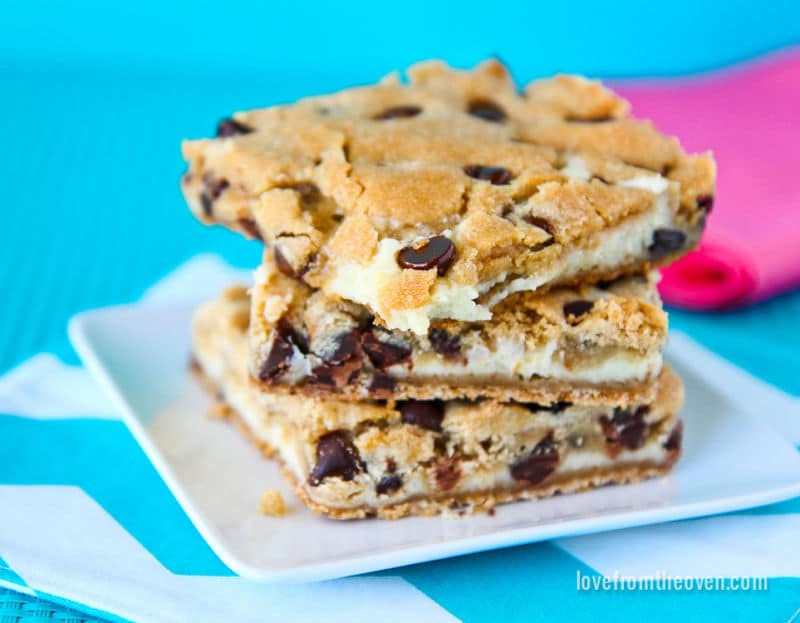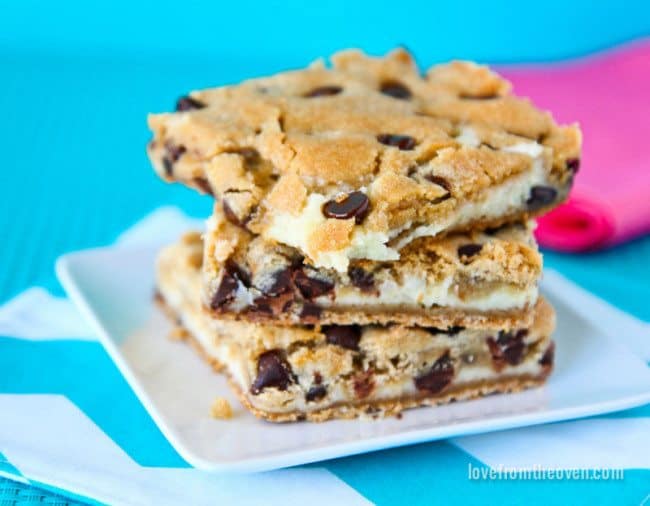 Chocolate Chip Loaf. If you love quick breads, you have to make this chocolate chip loaf. This delicious buttery bread is packed full of chocolate chips. Maybe one of my favorite quick bread recipes yet!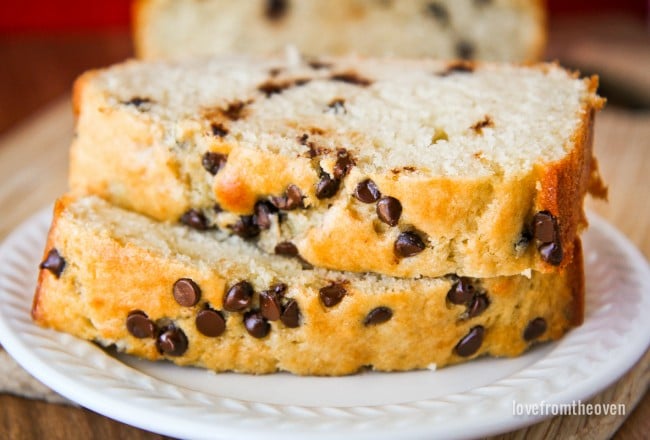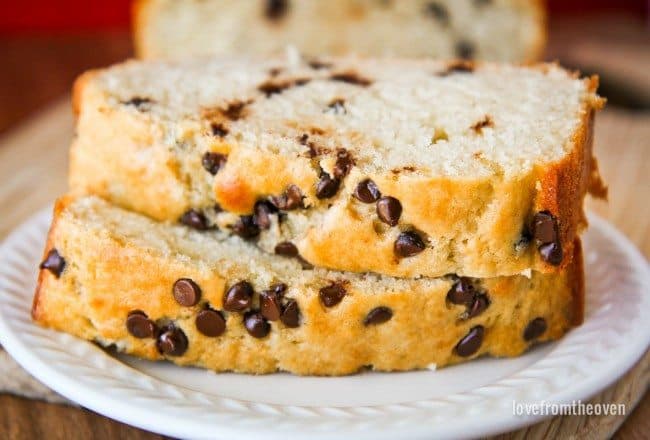 Mini Cheesecakes With Homemade Strawberry Topping. Perfect little mini cheesecakes topped with delicious homemade strawberry topping. In theory they are the perfect single serving size, but I won't judge if you have two.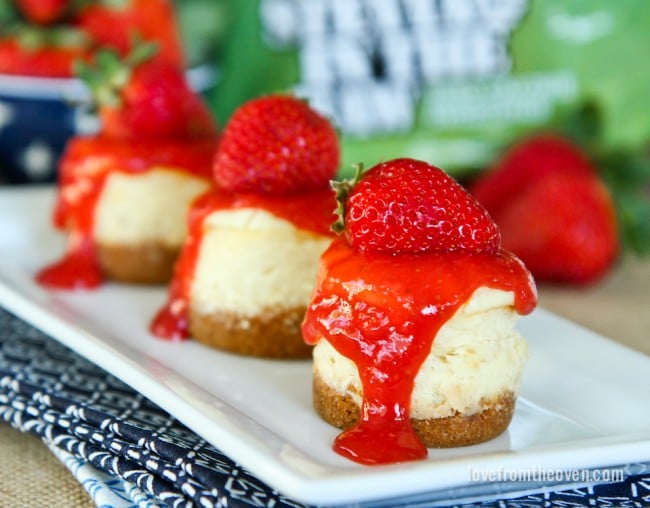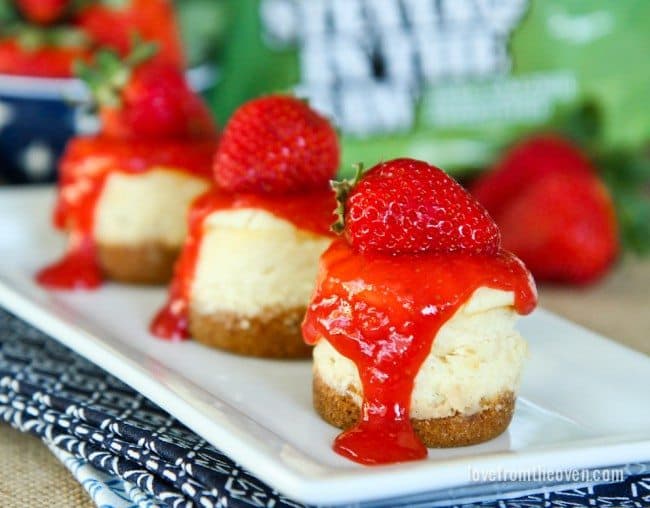 Peanut Butter Chocolate Crazy Cake. Another fun dessert inspired by Katherine Sabbath. I made this incredible peanut butter and chocolate cake for a friend's birthday. If you love peanut butter, chocolate and FUN, you should make this cake happen in 2016. It's actually super easy, I promise!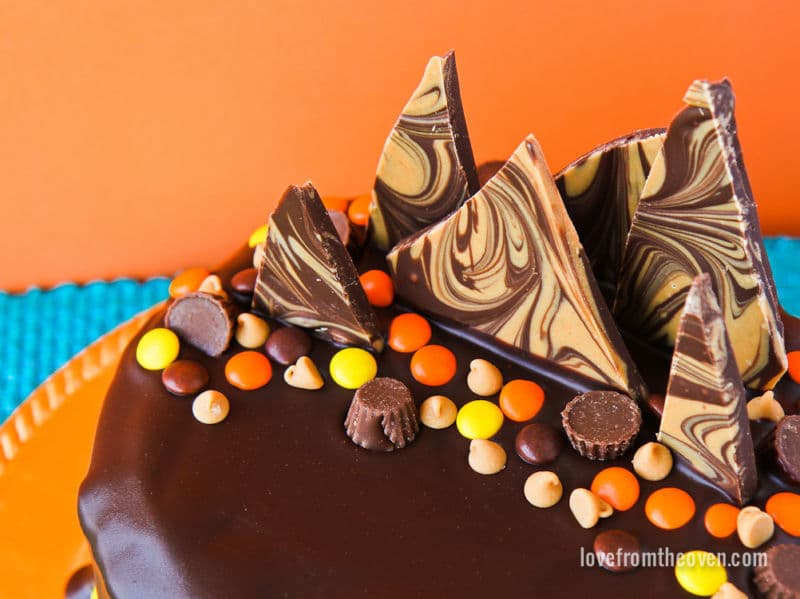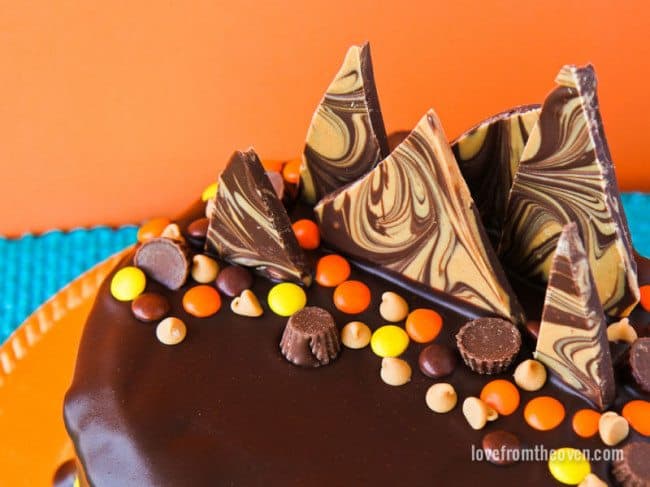 Vanilla Bean Caramel Sauce. These easy caramel sauce is delicious and perfect for dipping almost anything into, or using as a topping for ice cream and desserts. Or you can eat it with a spoon, I'm down with that.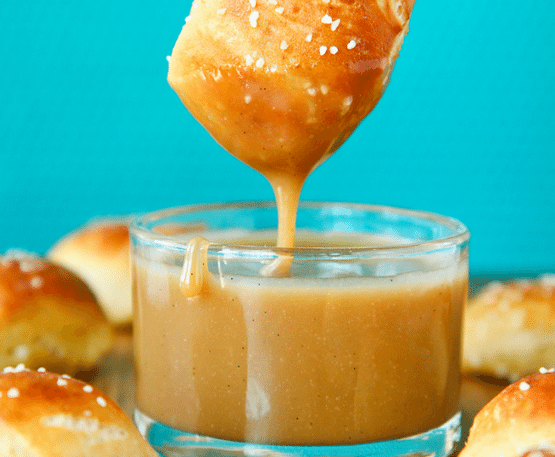 Chocolate Covered Pretzels. Chocolate covered pretzels have been a go to dessert of mine for years. They are incredible easy, and the salty-sweet flavor combo is irresistible! I even made a video to show you how easy they are to make. Just switch up the sprinkles to fit any holiday, event or occasion.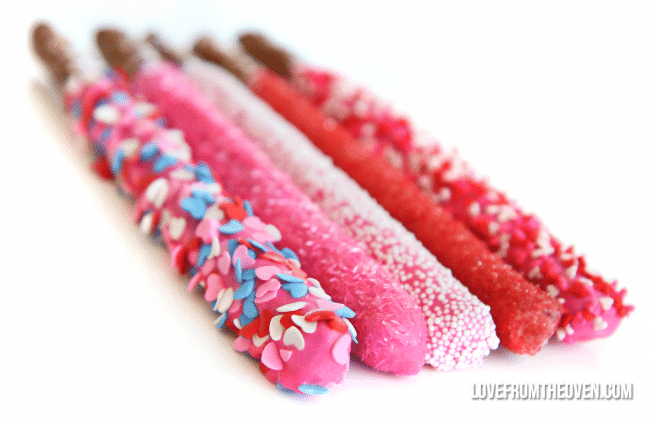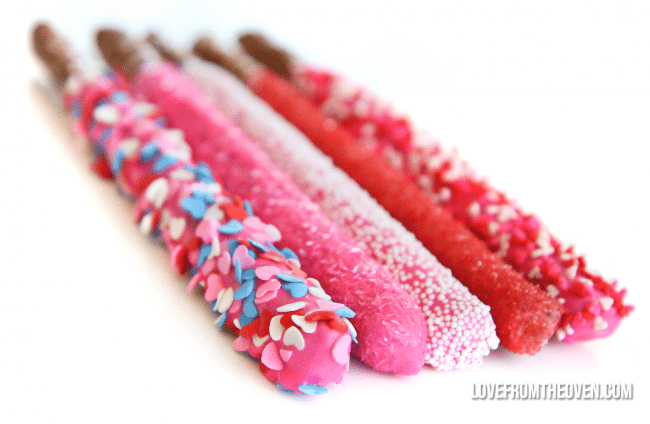 Cookie Dough Rice Krispies Treats Bites. Wowza, I thought these would be good, but when I took the first bite, AMAZING. The combo of the crispy cereal with the yummy cookie dough and chocolate topping, it's spectacular. You've gotta make these!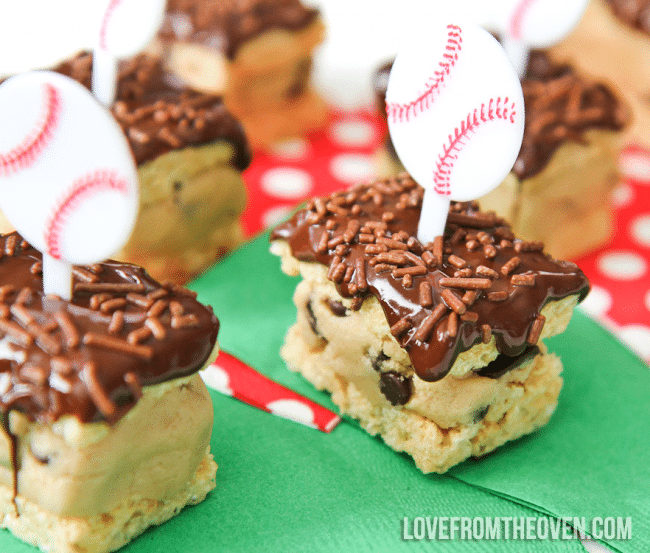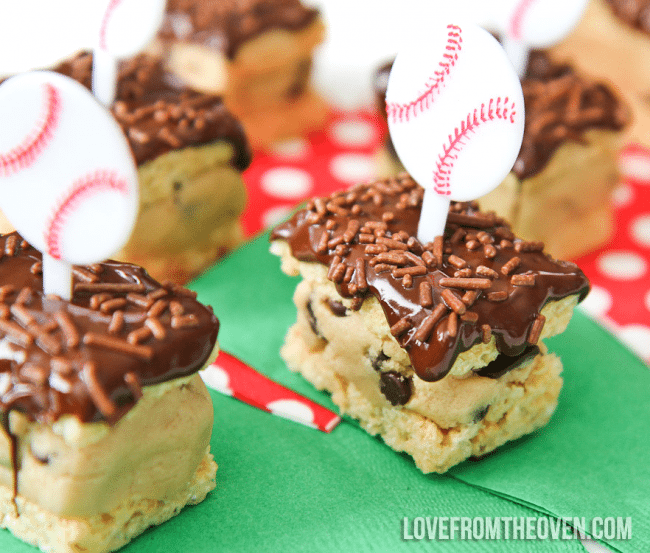 Lemon Rolls. These Lemon Rolls were one of the most popular recipes on my site in 2015. They have a secret ingredient in the filling, and they are such a delicious and fun spin on the classic cinnamon roll. These are great for spring!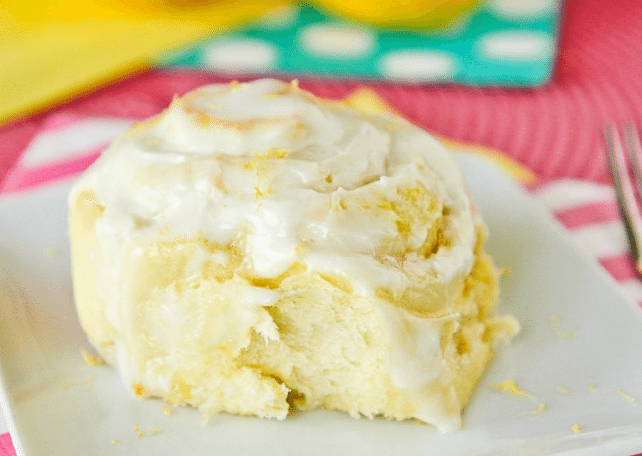 Easy Brownie Pie. This amazing pie is made in memory of one absolutely amazing woman, Joan Hayes of Chocolate, Chocolate and More, who passed away unexpectedly this year. It's her recipe, and just like Joan was, it's magnificent.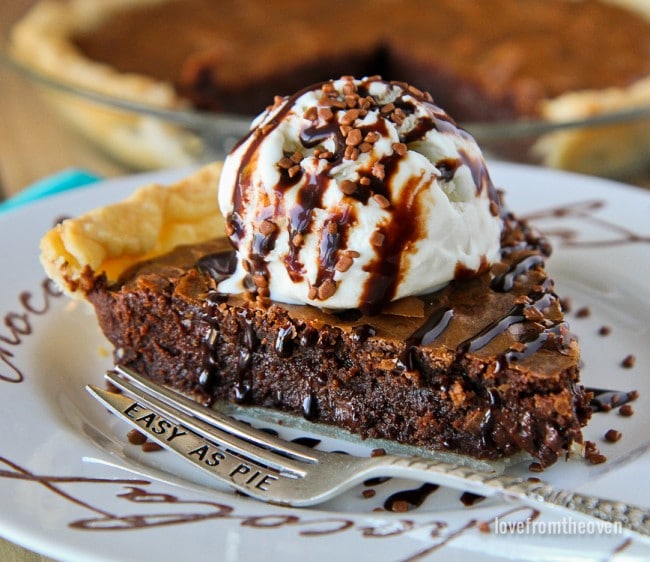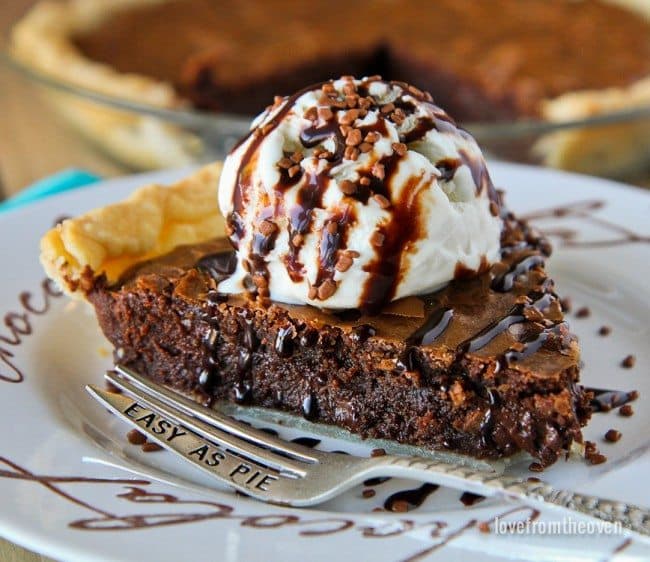 Thanks for sharing them with me!!! Looking forward to a sweet 2016!