Big buttery chocolate chip cookies are always a favorite in our house, therefore I make them often. The combination of a rich, buttery cookie base combined with semi-sweet or dark chocolate chips is without doubt one of our favorites. This chocolate chip cookie recipe is easy to make, yet irresistibly delicious.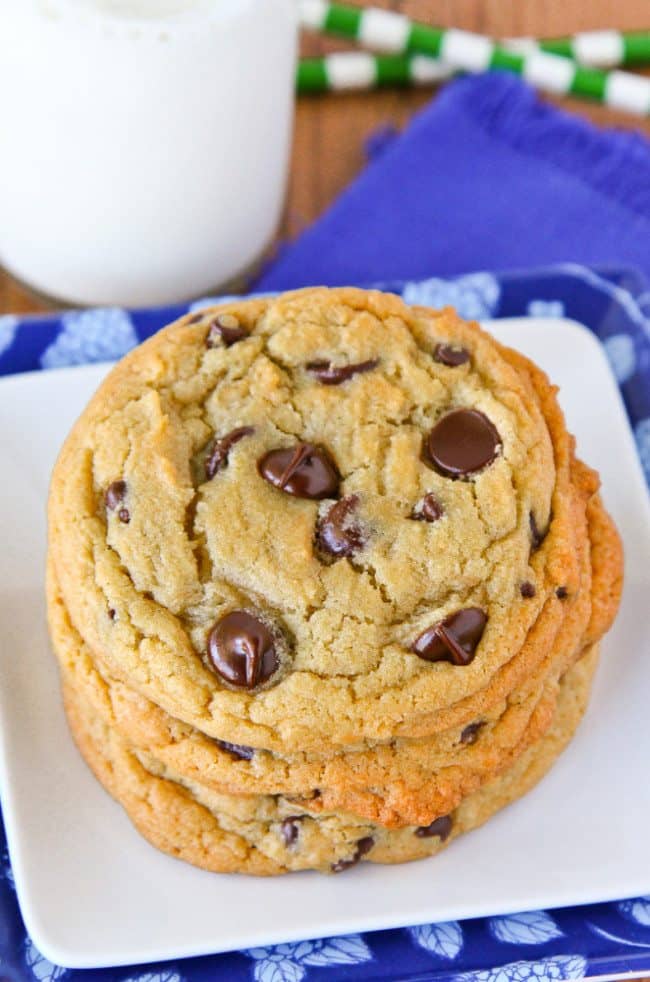 CHOCOLATE CHIP COOKIE RECIPES
Perhaps there is no cookie more iconic than the chocolate chip cookie. For that reason it's often one of the first recipes that people helped to make when they were children. Many of us can remember being in the kitchen with our mothers or grandmothers, helping make chocolate chip cookies. We would mix the ingredients and almost always attempt to sneak a taste of the dough. Without doubt, memories are one of the ingredients for many of us when it comes to chocolate chip cookies.

Nestle Toll House Chocolate Chip Cookies Recipe
The Nestle Toll House Chocolate Chip Cookie recipe is undeniably popular and for that reason many of us grew up using the recipe for Nestle Toll House cookies. One of the most memorable episodes of the show Friends was, "The One With Phoebe's Cookies" spotlighted the famous recipes. Phoebe talks about the secret chocolate chip cookie recipe that her great-grandmother had passed down. Her great grandmother's name was finally revealed to be Nesele Tolouse, that is, Nestle Toll House.
Good old Nestle Tollhouse chocolate chip cookies are surely well know. While it's a good cookie recipe, almost all of us have tried, and continue to try, new cookie recipes. Don't get me wrong, the Nestle Toll House recipe is a classic and dependable recipe, yet it's not the end all be all.
Chocolate Chip Cookie Making Tips And Tricks
Undoubtably I'm always looking for a new recipes for chocolate chip cookies. There are many great tips and tricks for making better cookies. This recipe for big buttery chocolate chip cookies includes a number of those tricks. 
Some of the differences that can be found in this recipe include using bread flour, chilling the dough in the freezer for a short period of time and baking straight from the freezer. 
Bread flour has a higher protein content and consequently that helps to create a chewier cookie. Chilling the dough does a number of things for cookies. When cookie dough is chilled, it helps control the spread of cookies. The fat in cookie dough is solidified when chilled, thus taking it longer to melt when baked. Chilled dough also helps concentrate the flavor in cookies. Dough that has been chilled often results in a cookie with a greater depth of flavor. Cookie dough that is chilled also tends to dry out some, which helps concentrate the sugar, which impacts the flavor and texture.
These easy and small changes can help create delicious chocolate chip cookies. If buttery cookies that are crisp on the edges yet chewy in the center are your goal, give this recipe a try.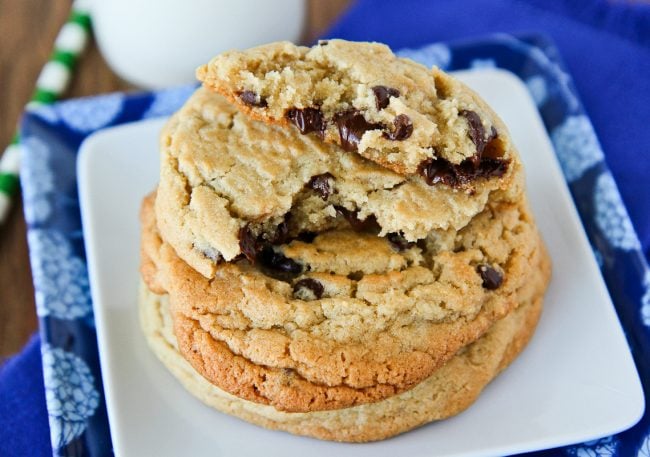 This is a great chocolate chip cookie recipe to add to your collection. These cookies definitely disappear quickly, perhaps too quickly! Willpower is, after all, not in the list of ingredients.

Big Buttery Chocolate Chip Cookies Recipe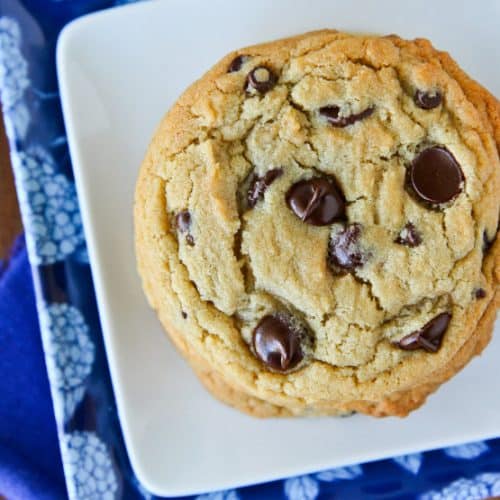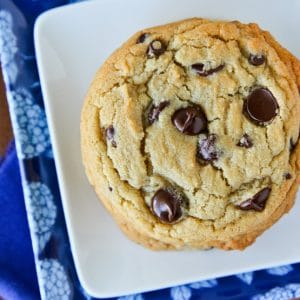 Ingredients
3

cups

bread flour

1

tsp

baking powder

1 /2

tsp

baking soda

1

tsp

salt

1

cup

butter

cold

1

cup

brown sugar

1

cup

granulated sugar

2

eggs

2

tsps

vanilla extract

1

cup

semi-sweet or dark chocolate chips

standard size

1

cup

semi-sweet chips

mini size
Instructions
1. First, in the bowl of an electric mixer, beat cold butter for until light and creamy. Next, add in brown sugar and regular sugar and beat until light and fluffy. Add in eggs, one at a time, beating until incorporated. Finally add in vanilla and mix well.

2. In a separate bowl, combine flour, baking powder, baking soda and salt. Next, stir to combine. Slowly add the dry ingredients to the wet ingredients and stir until just combined. Finally, fold in chocolate chips. In order to avoid tough cookies, do not over mix.

3. Using a

large cookie scoop or ice cream scoop

, scoop large portions of cookie dough onto a cookie sheet lined with a

silicone baking mat

. The cookie sheet should be one that you can fit inside your freezer. Cookies can be placed close to each other because this sheet is going right into your freezer and not your oven.

4. Freeze cookie dough on your baking sheet for one hour.

5. When ready to bake, preheat oven to 375 degrees F. Once oven has reached temperature, remove six of your cookie dough balls from the freezer and place them on another baking sheet, lined with a silicone baking sheet or parchment paper. Bake for approximately 15-18 minutes or until starting to turn golden brown around the edges.

6. Remove from oven and place baking sheet onto a wire rack to cool. Allow cookies to cool completely on rack before removing from sheet. Afterwards repeat with remaining balls of cookie dough. Finally, store in an airtight container.
Notes
Recipe adapted from Food Network
Check out all of the cookie recipes on this site!
Recipes For Chocolate Chip Cookie Fans
If you like chocolate chip cookies, I have some others recipes that I think you'll like. Make sure to click and check them out!
Levain Bakery Copycat Chocolate Chip Cookie Recipe. This recipe is based on the cookies from the Levain Bakery in New York City. These cookies are giant, in fact you'll probably need to share a cookie with a friend.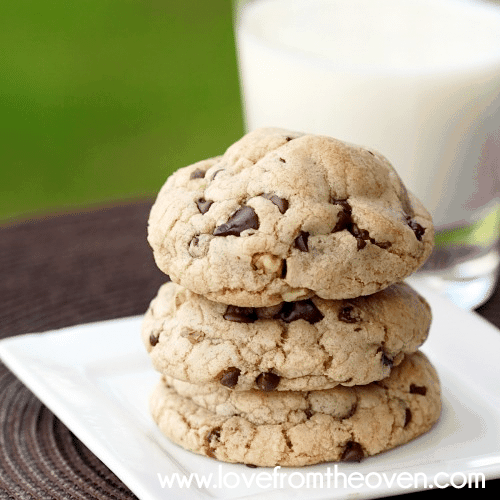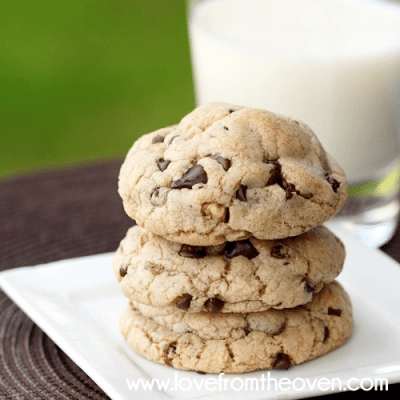 I make this easy Chocolate Chip Cookie Pie over and over again. This pie is almost foolproof and even more delicious than it is easy.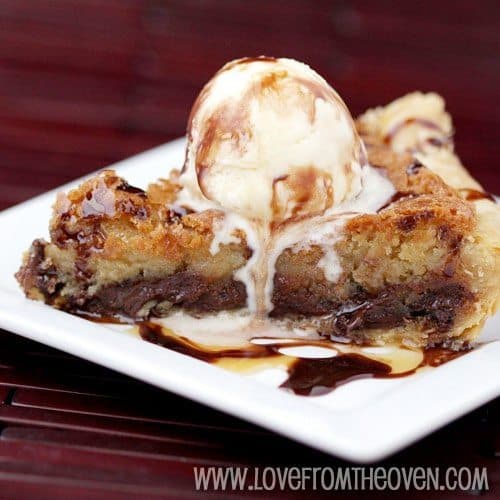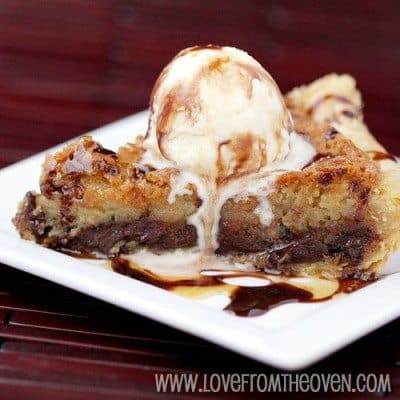 This Chocolate Chip Loaf Recipe is a family favorite. It is probably made at least once a month in my home.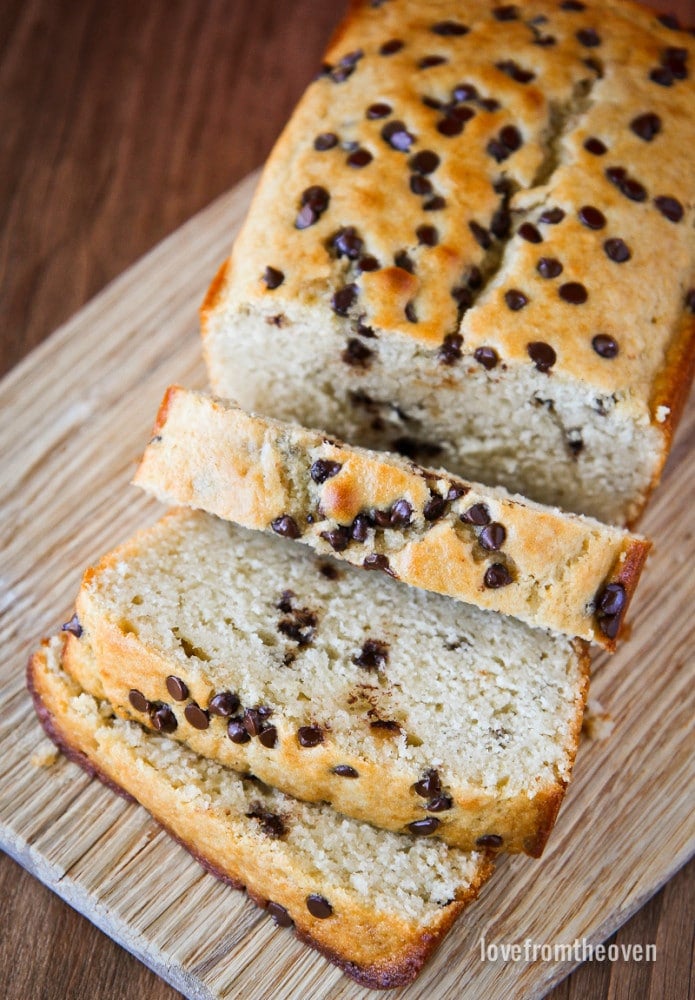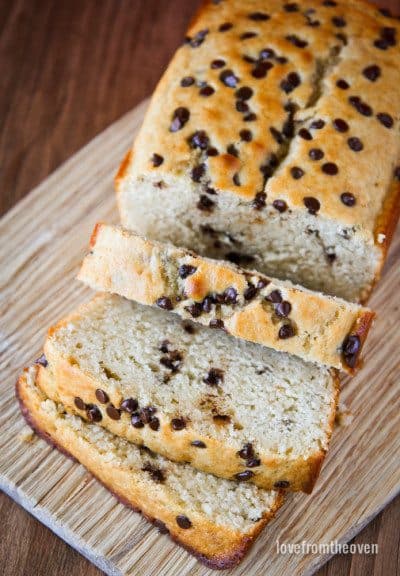 Oatmeal Cookie Muffins are like eating cookies for breakfast, certainly a big hit in my family.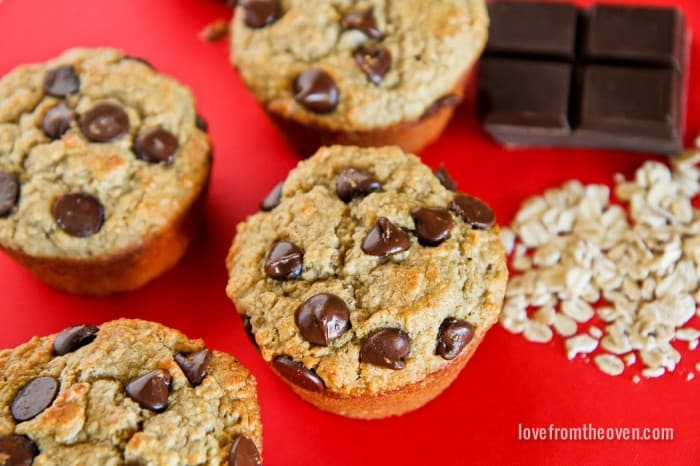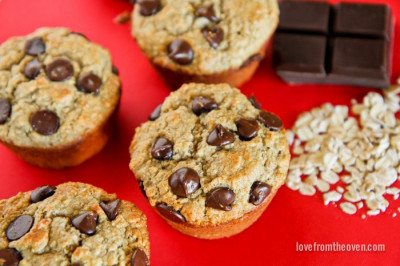 If cookie dough is your favorite part of cookies, then try my Edible Cookie Dough recipe.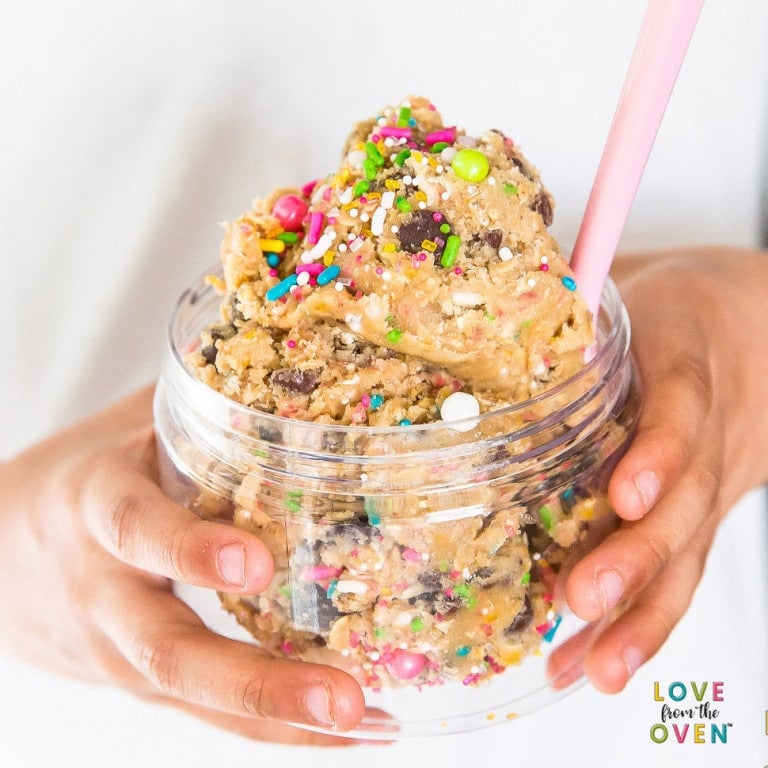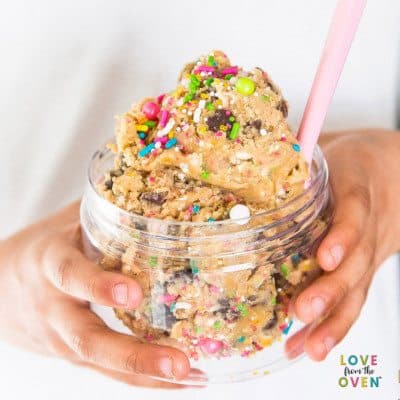 Crazy For Crust has an amazing Chocolate Chip Snickerdoodle recipe.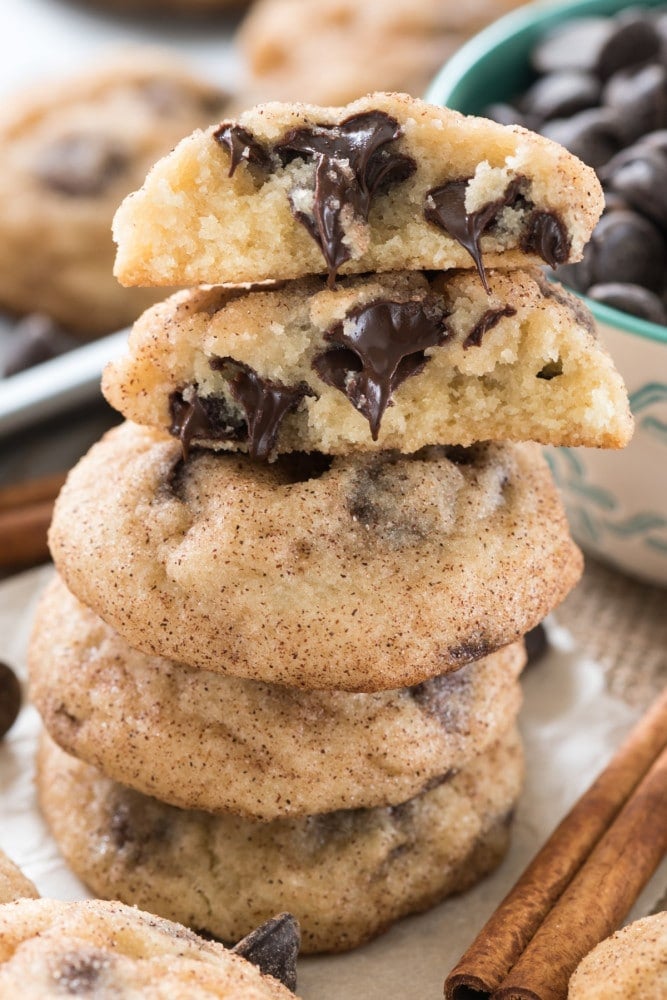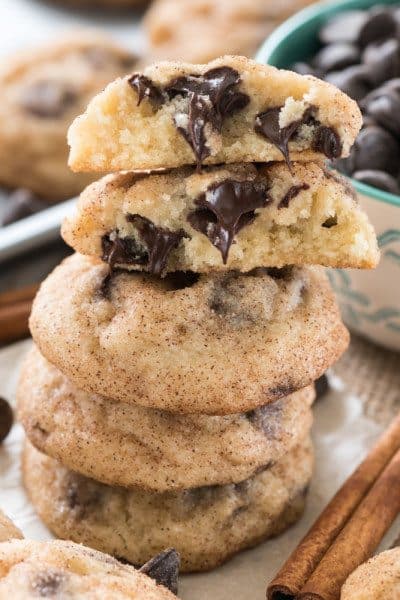 Pudding is a magical ingredient in cookies, try it in these Triple Chocolate Chip Pudding Cookies from Melissa's Southern Style Kitchen.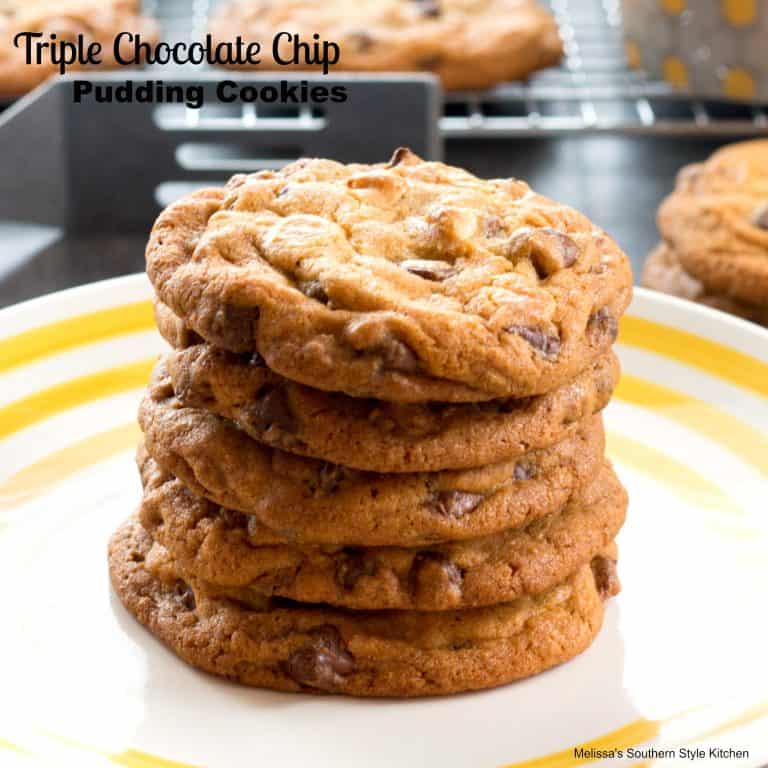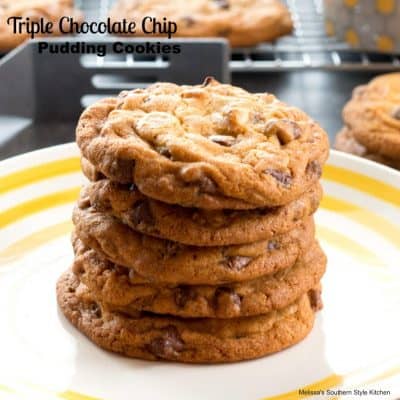 Start your day with this Chocolate Chip Banana Streusel Baked Oatmeal from Inside Bru Crew life.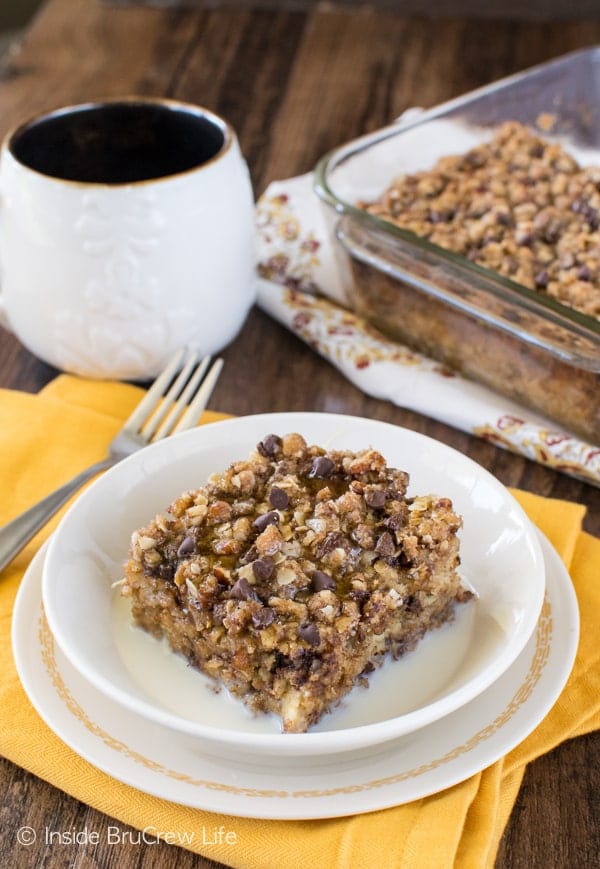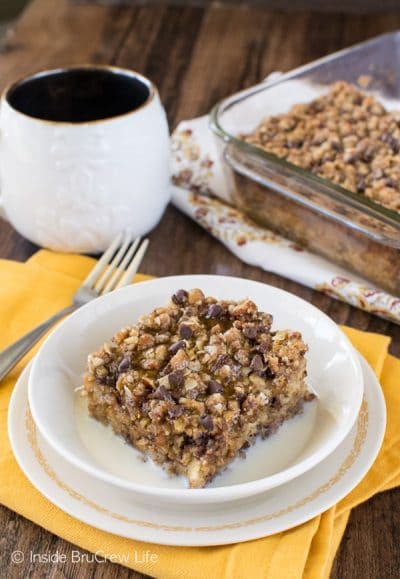 Two Peas And Their Pod has a fantastic recipe for Banana Chocolate Chip Bars.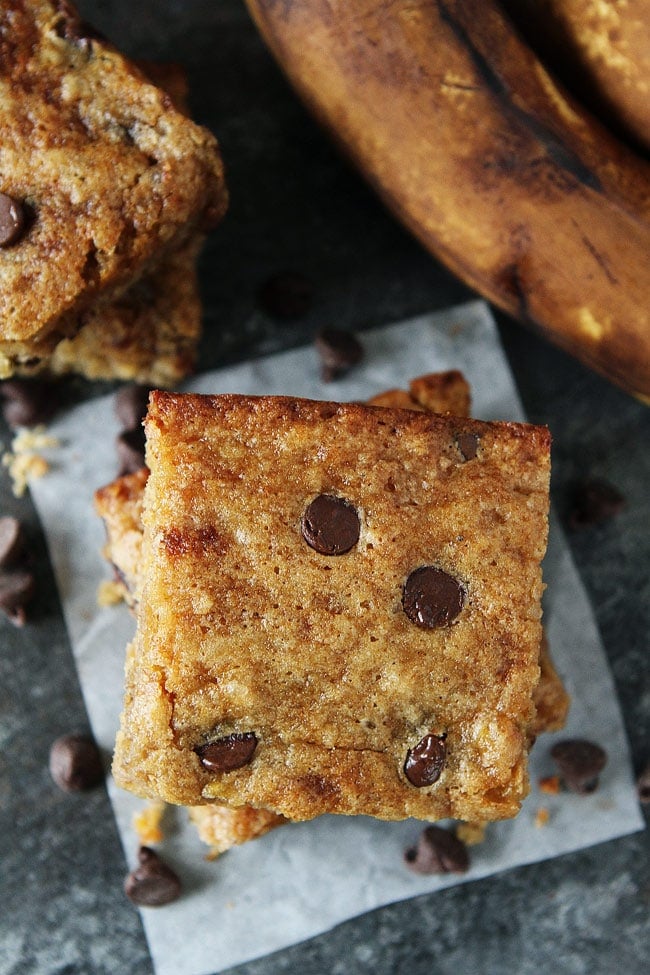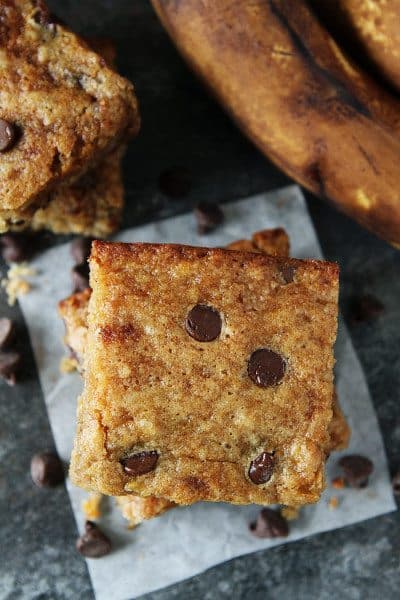 Mom On Timeout makes some irresistible Peanut Butter Chocolate Chip Brownies.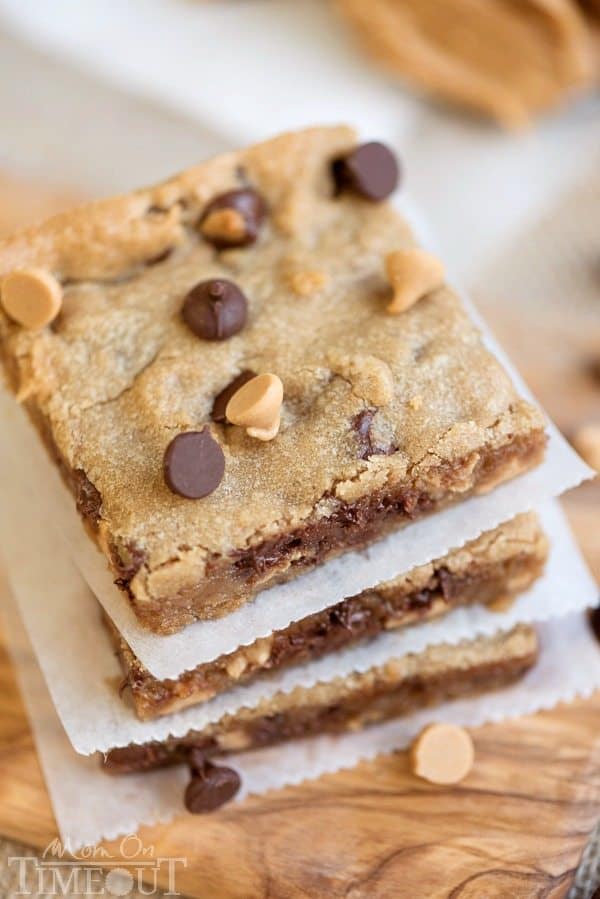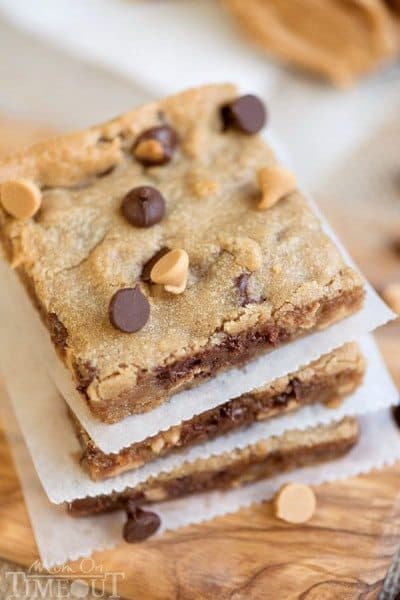 It's hard to go wrong with these Chocolate Chip Oatmeal Cookie Creme Pies from She Wears Many Hats.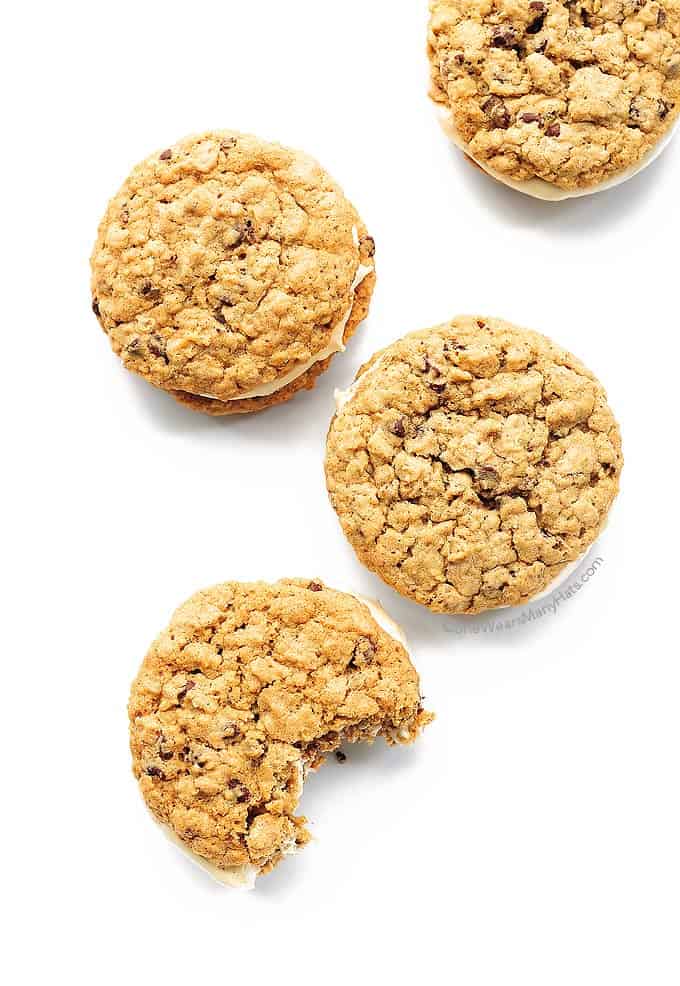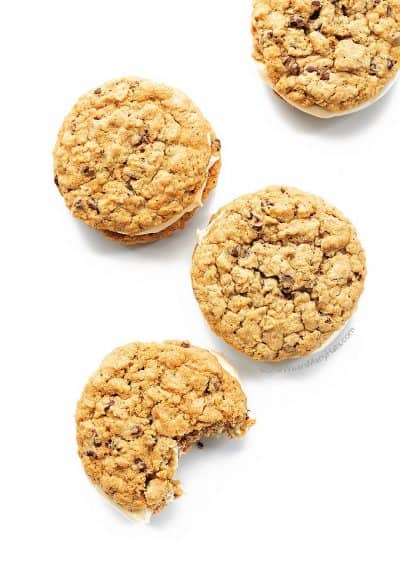 Enjoy, and don't forget to PIN THIS RECIPE TO SAVE!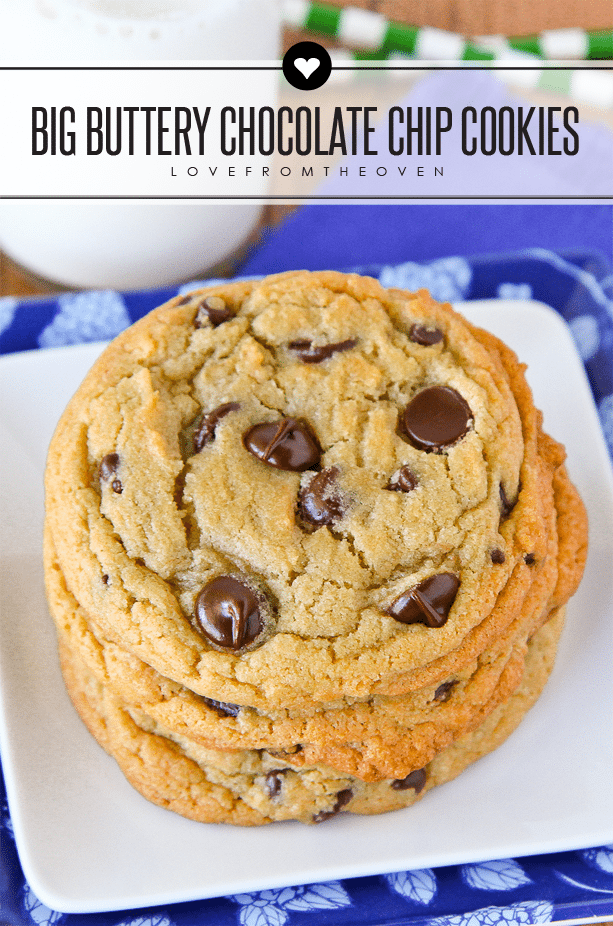 Disclosure: this post contains affiliate links.