I'll admit, I'm not a sports fan. But I am a snack and sweet fan, so I figured I would take a look at what other Bakers and Bloggers are doing for the Superbowl. Check out some of the awesome ideas and recipes!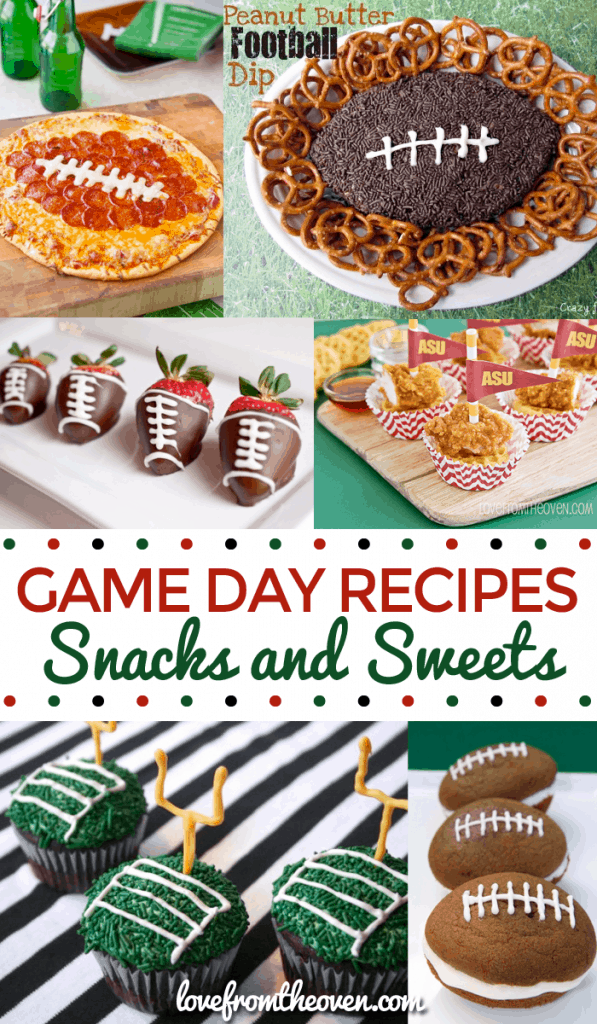 Super Bowl Sundaes From In Katrina's Kitchen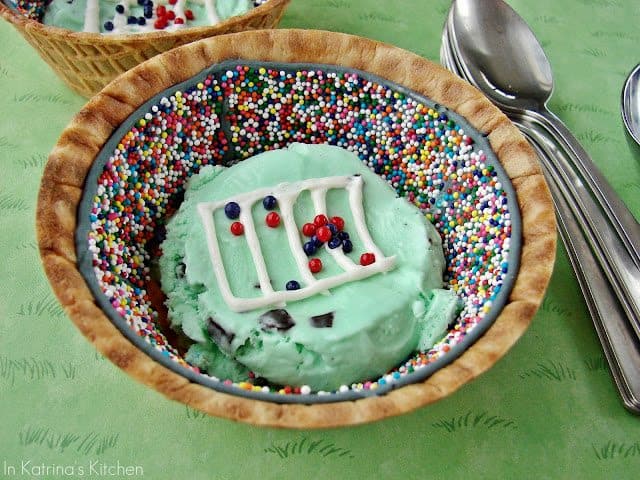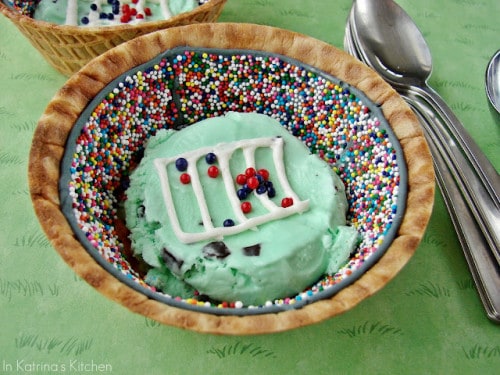 Peanut Butter Football Dip From Crazy For Crust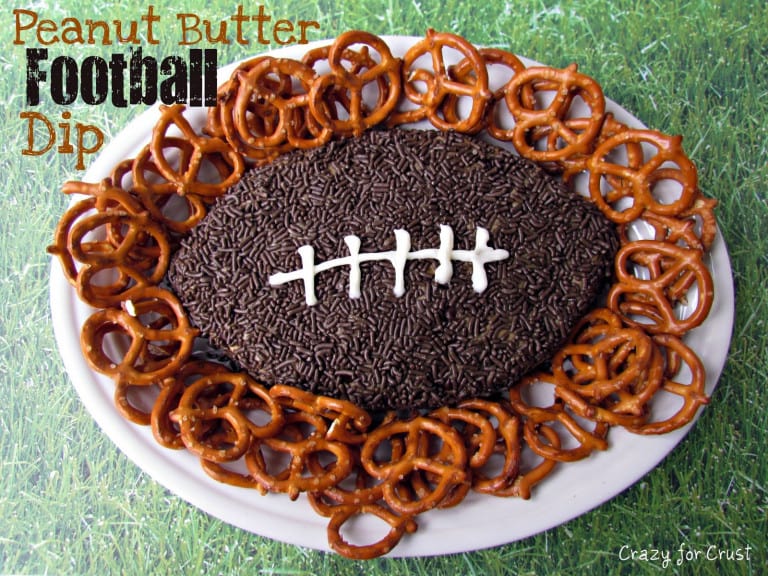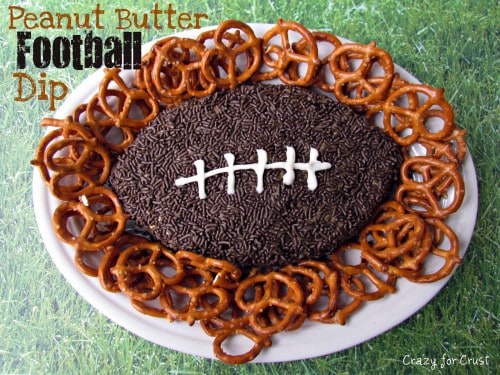 Seriously, how cool is this dip????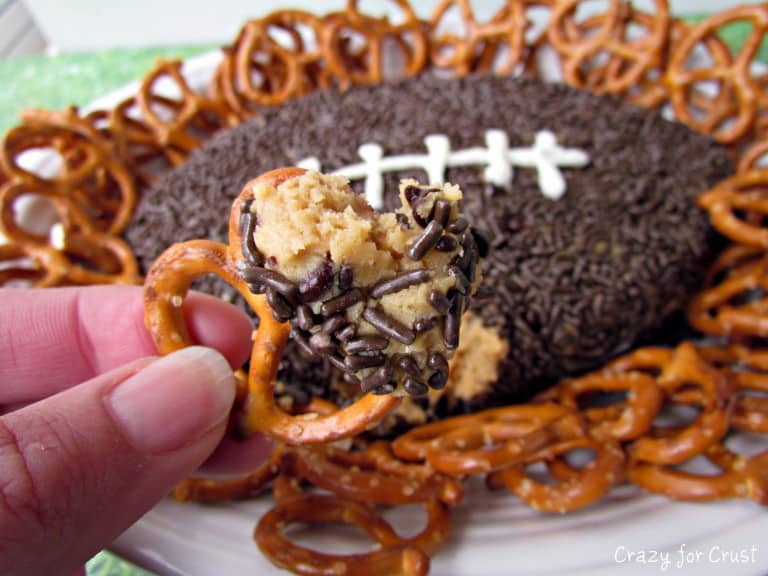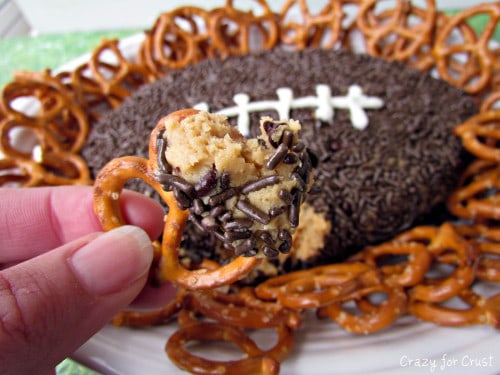 Football Whoopie Pies From Make Merry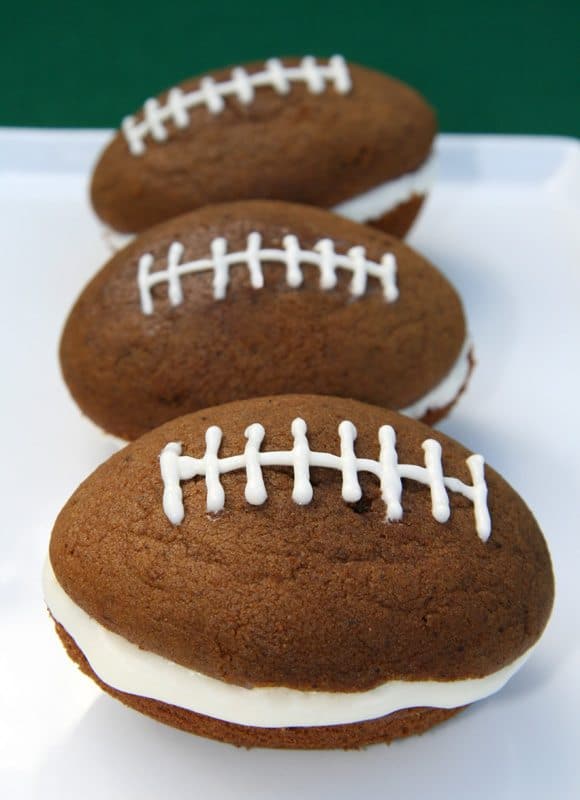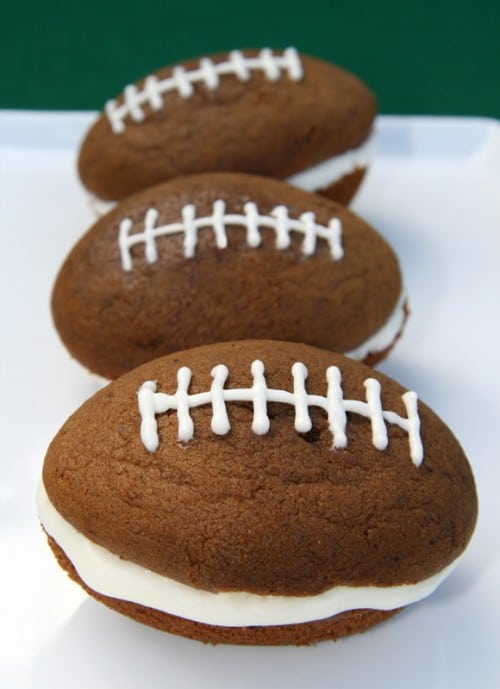 Super Bowl Sunday Sugar Cookies From Crepes Of Wrath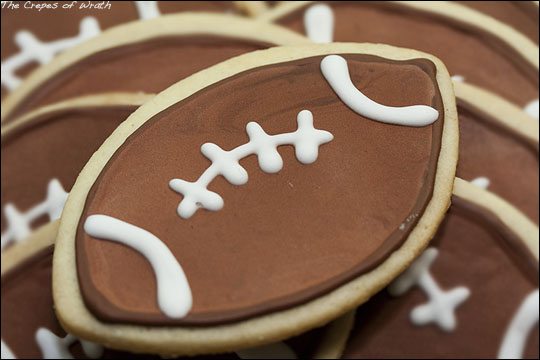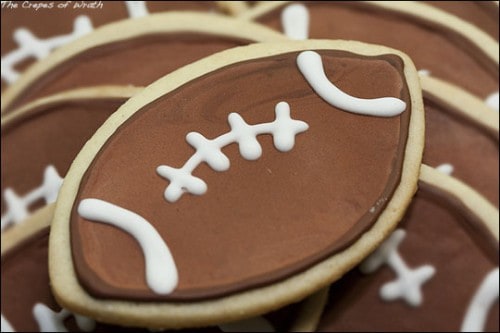 Game Day Chicken And Waffle Dippers by Love From The Oven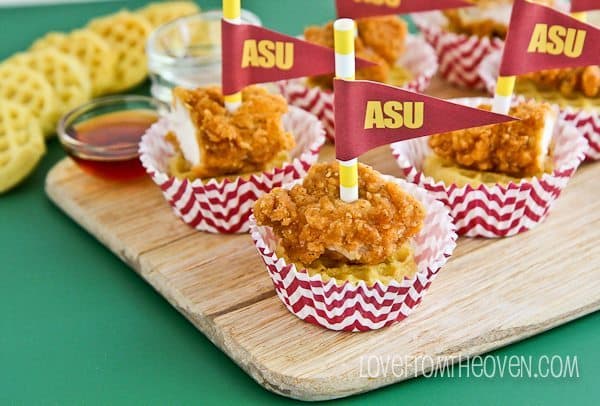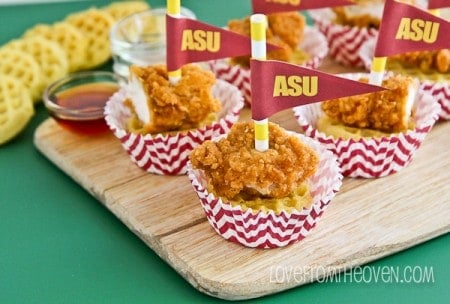 Super Bowl Football Cupcakes From Krissy's Creations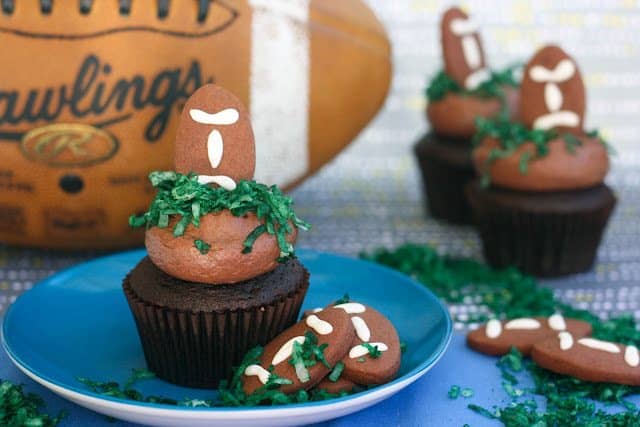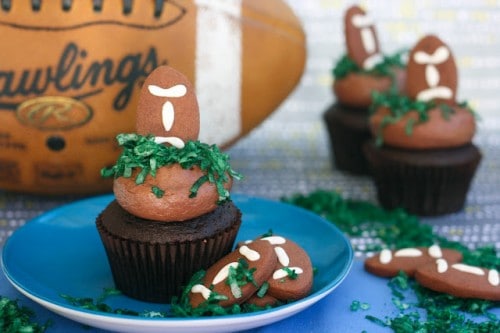 Football Pepperoni Pizza from Babble's The Family Kitchen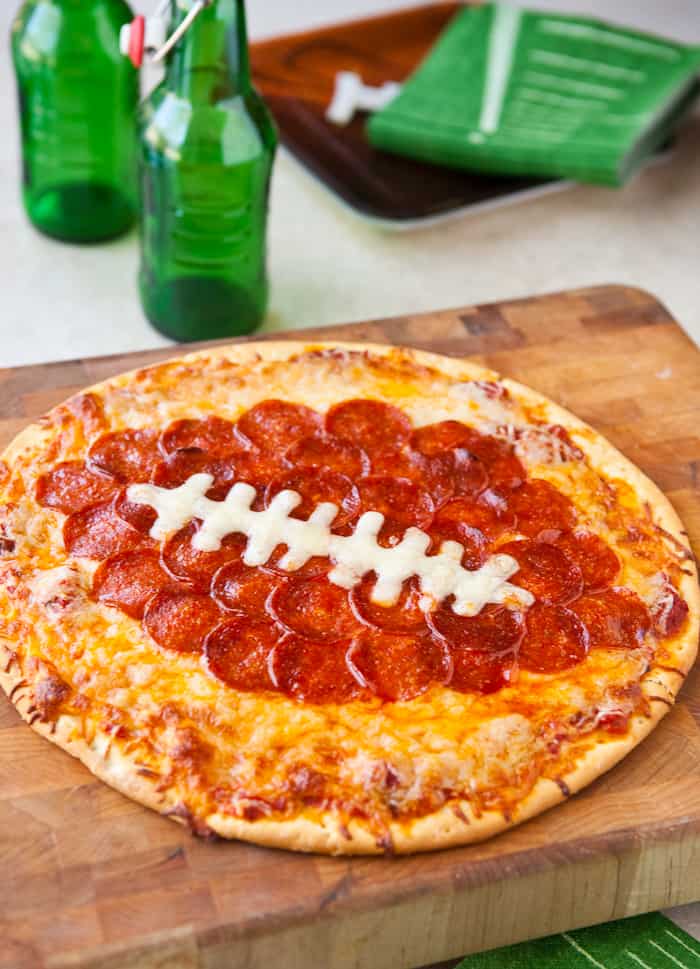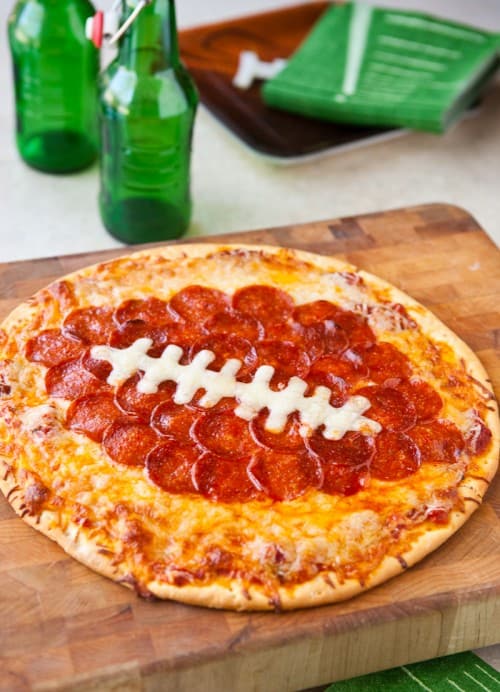 Superbowl Cupcakes Decorating Tutorial From Miss Make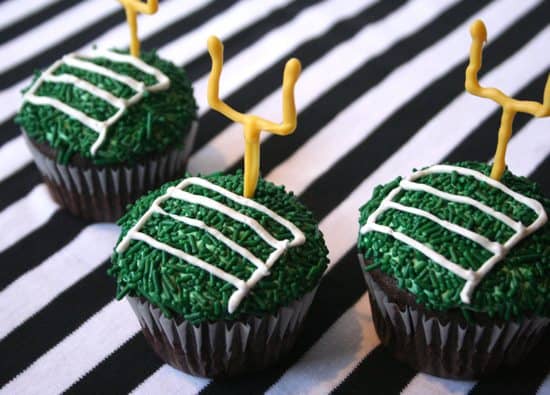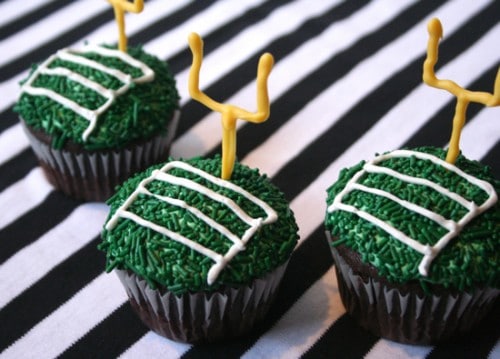 Chocolate Orange Football Spoons For Super Bowl Sunday From The Endless Meal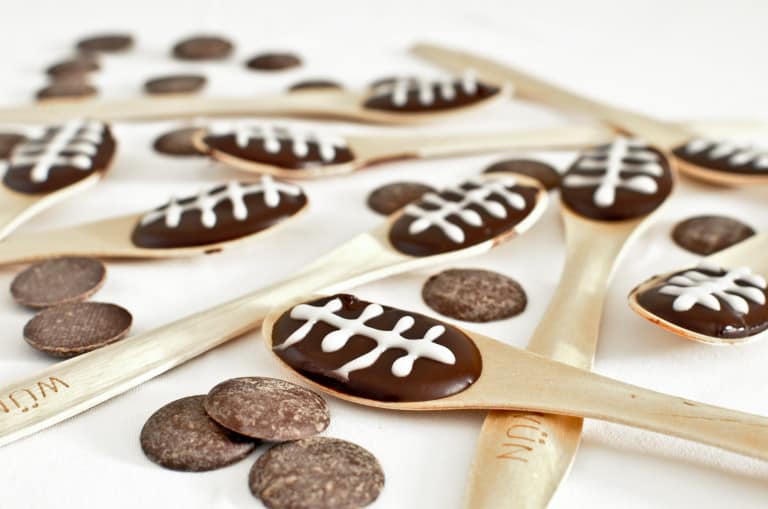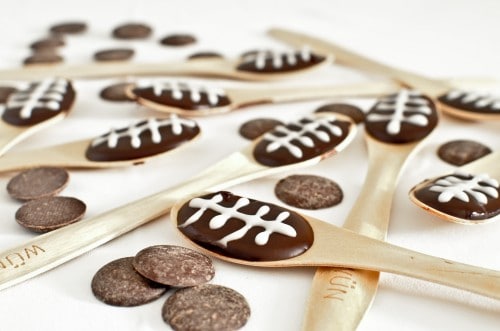 Chocolate Covered Strawberry Footballs From Domestic Fits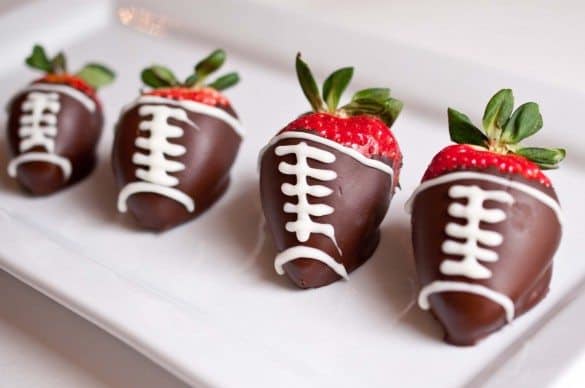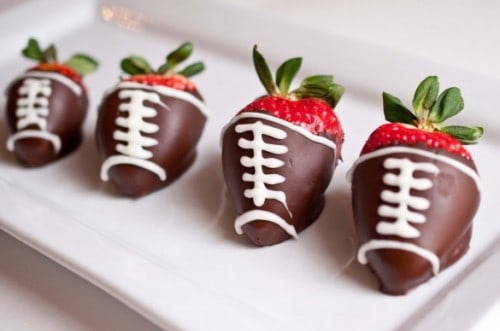 Super Bowl Brownie Bites From That Gaby's Cooking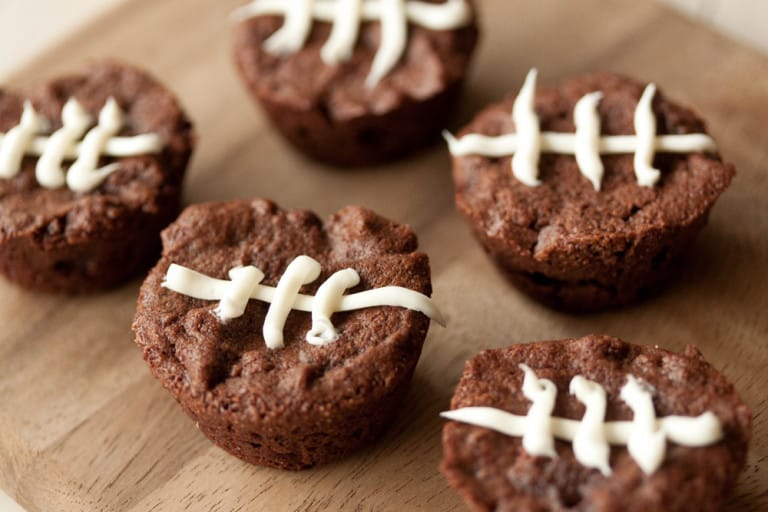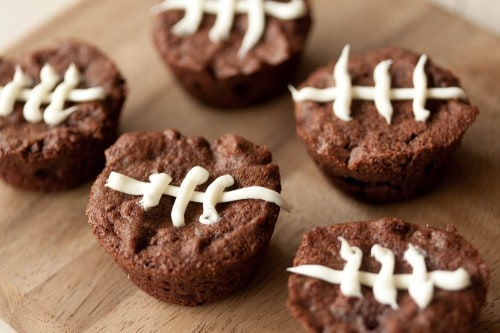 Chocolate Macarons Football Style From Something Swanky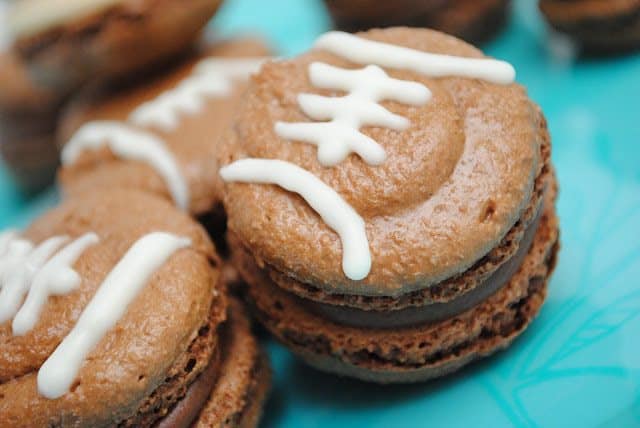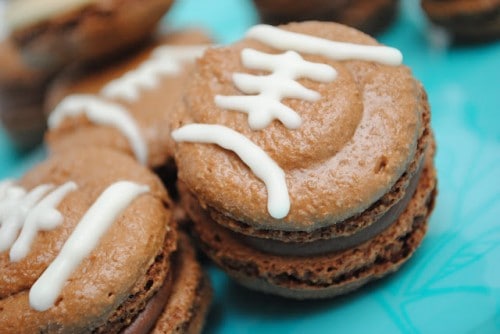 Chocolate Covered Oreo Footballs From Full Circle Foodie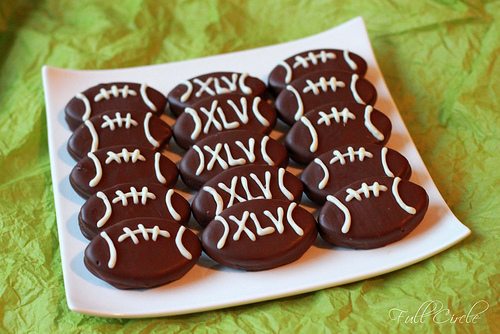 Football S'mores From Feed Your Cake Addiction (no recipe but idea is too cute not to share)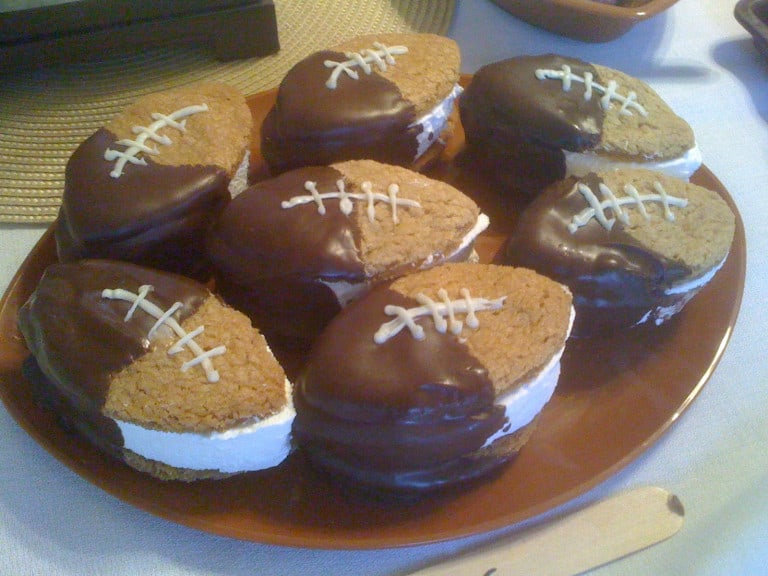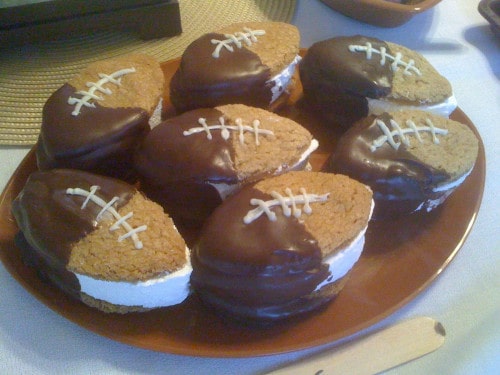 Amazing Super Bowl Dessert Table And Treats At Bakerella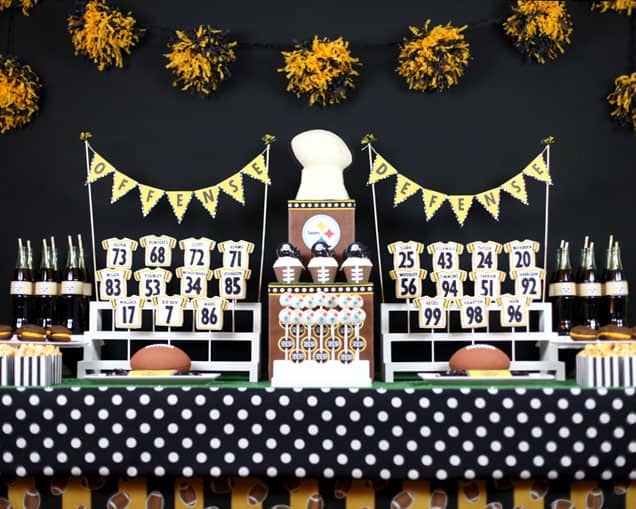 Super Bowl Football Cake by Julie Mulligan at Celebrations.com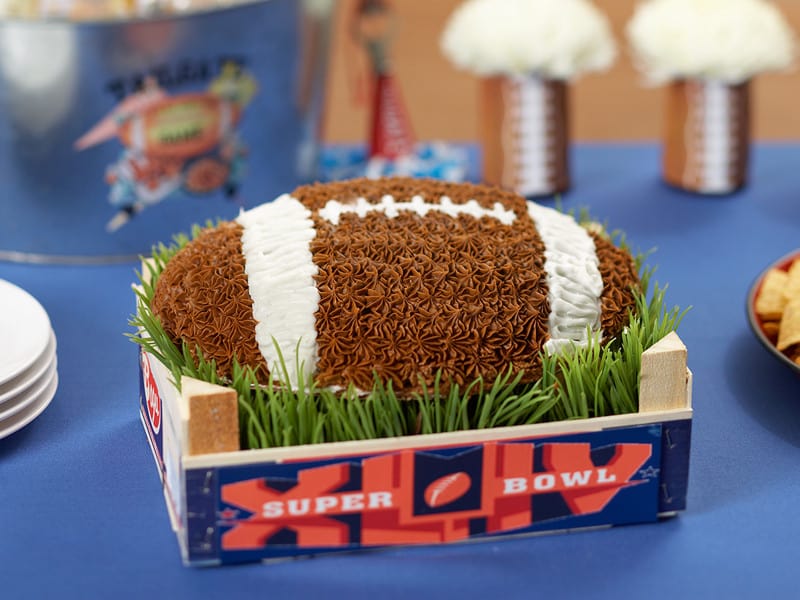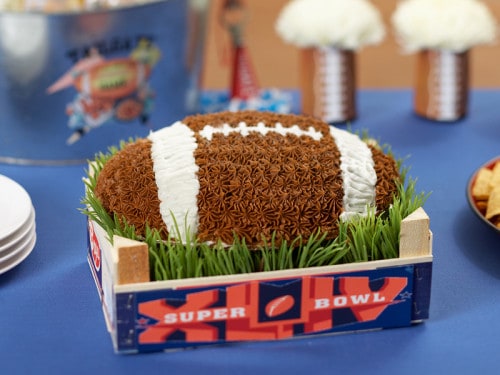 Super Bowl Pumpkin Spice Cake at My Recipes
Super Bowl Dessert Bar by Allison R at Catch My Party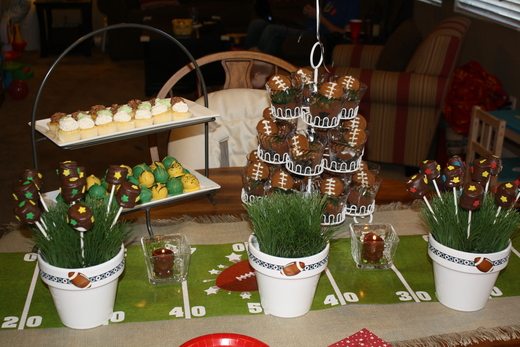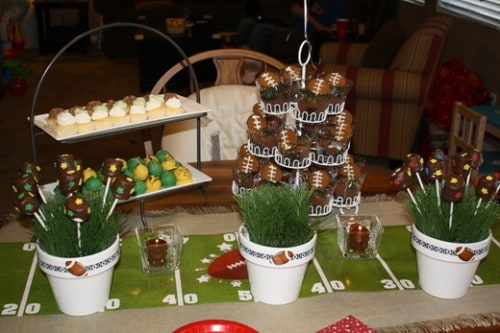 Grasshopper Football Cake from Martha Stewart (using Andes Mints for footballs)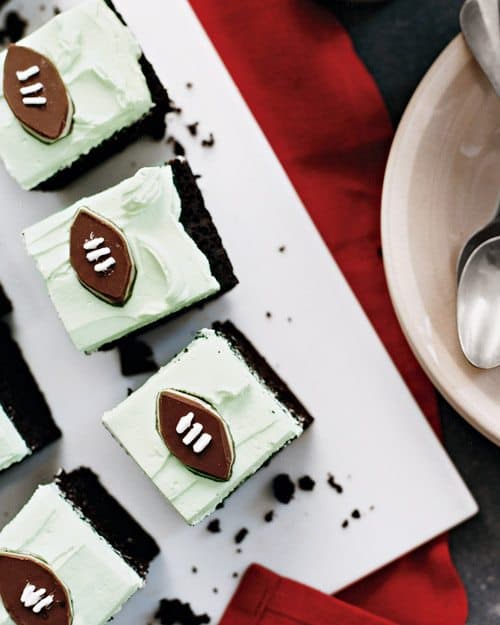 Football Cookie Pops From Purple Chocolat Home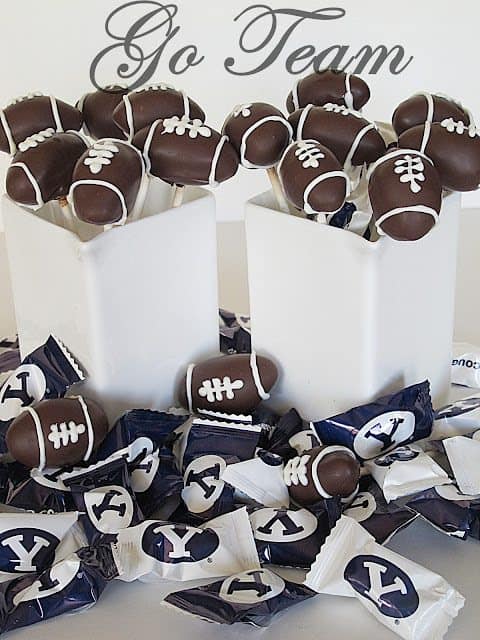 Chocolate Dipped Football Scotcheroos from The Curvy Carrot