I sort of have a love hate thing with Valentine's Day.
On the love side… Valentines recipes. The color pink, and lots of it. Sparkly things. Chocolate. Cute little school parties. Hearts. Valentine Peeps. Did I mention pink? So many sweet treats. The remote possibility of a trip to Melting Pot compliments of my husband, to celebrate Valentine's Day and our anniversary which is a month later. THE COLOR PINK.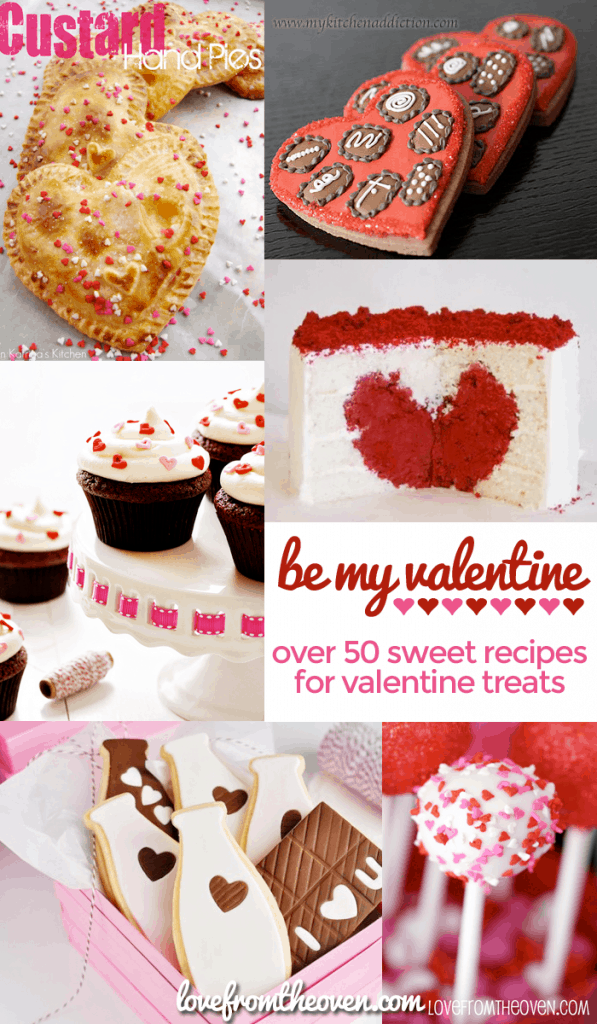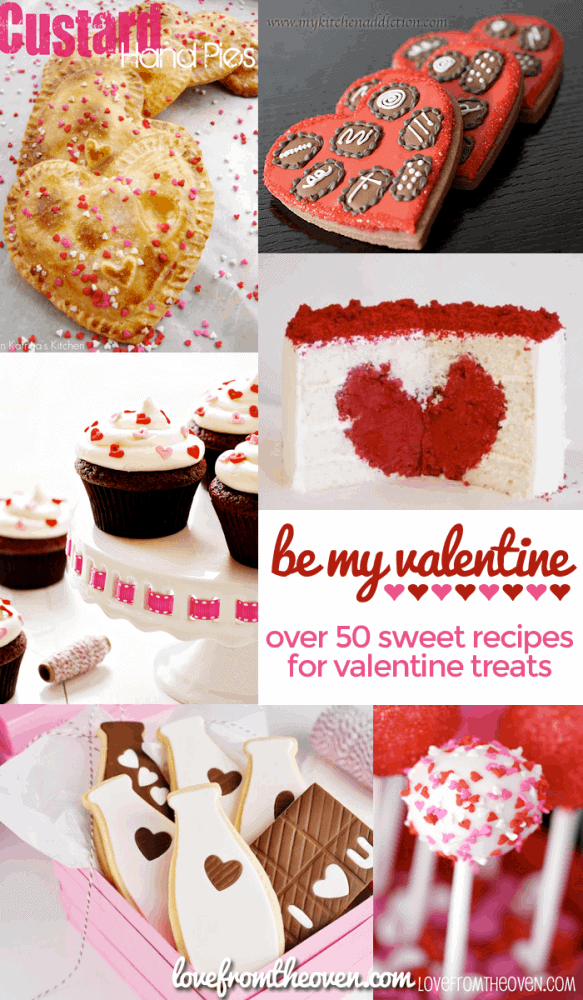 On the hate side… It is kind of a manufactured holiday. A dozen grocery store roses costing as much as a compact car. Knowing that in years to come those cute school parties will likely give way to tween and teen angst.
But let's focus on the positive. TREATS! Valentines Recipes! Valentine's Day has to have it's own Bites From Other Blogs post. I already have a Pink Treats Bites From Other Blogs, but this one will accept other colors, as even I know that the whole world can't be sparkly pink. Let's start with my contributions…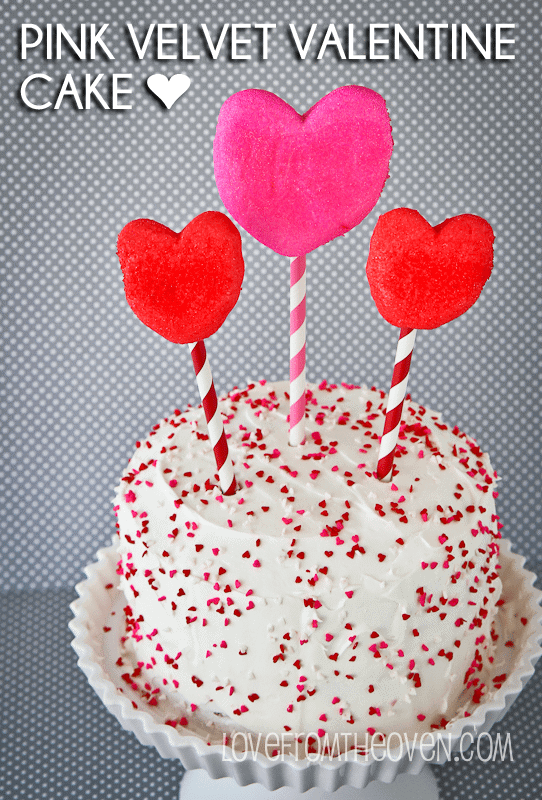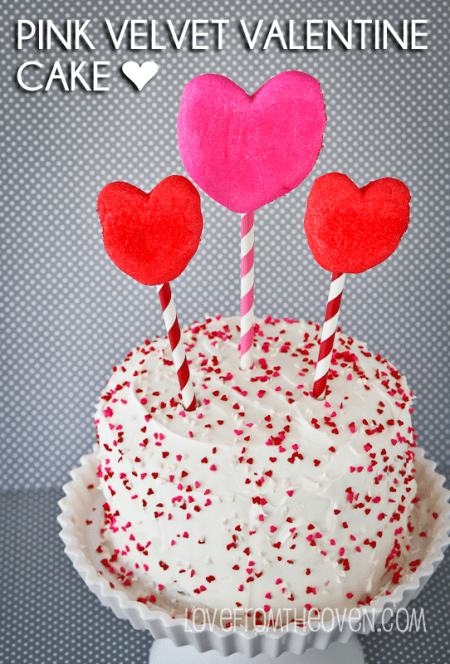 Sweetheart Love Note Shake by Love From The Oven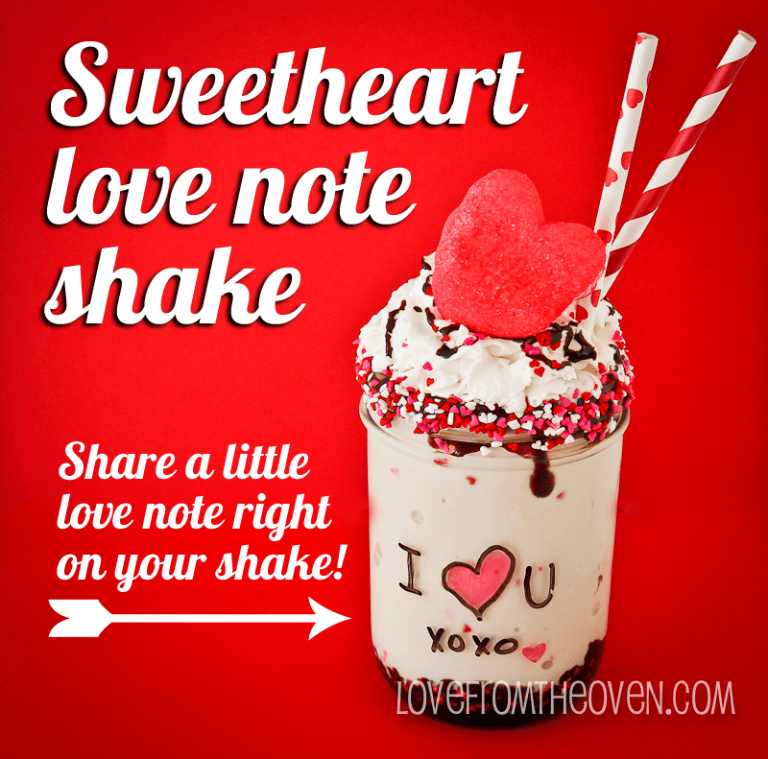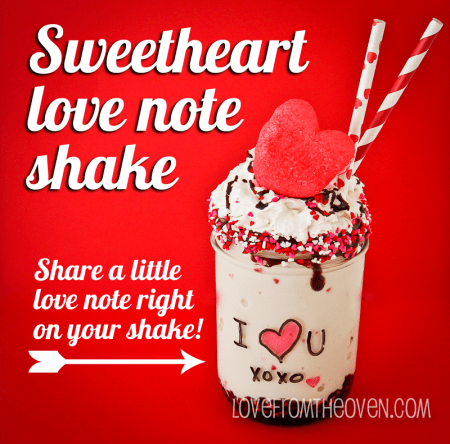 S'mores On A Stick by Love From The Oven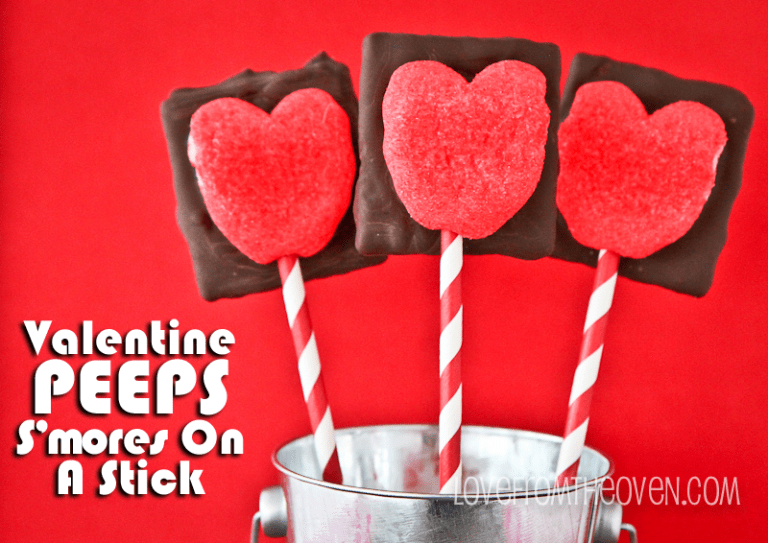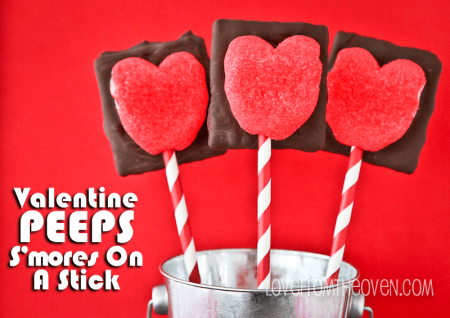 Valentine Marshmallow Pops by Love From The Oven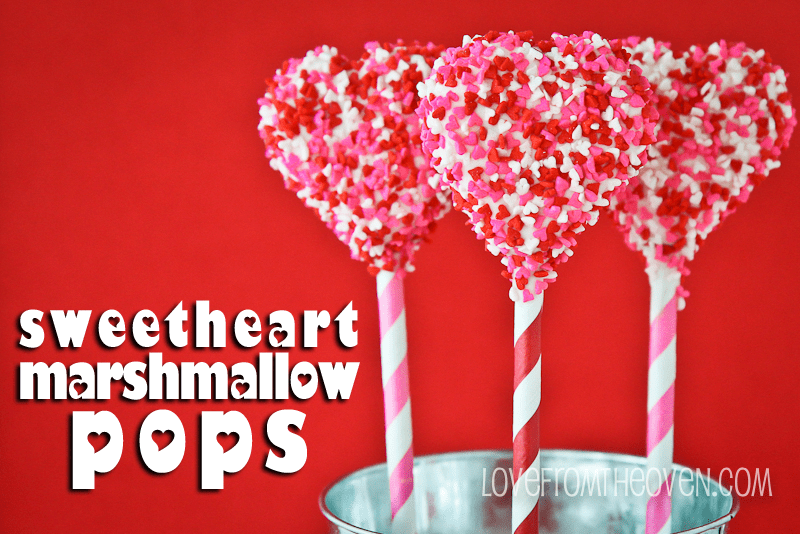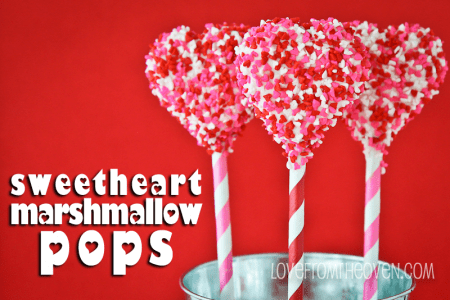 Rice Krispies Treats Valentine Pops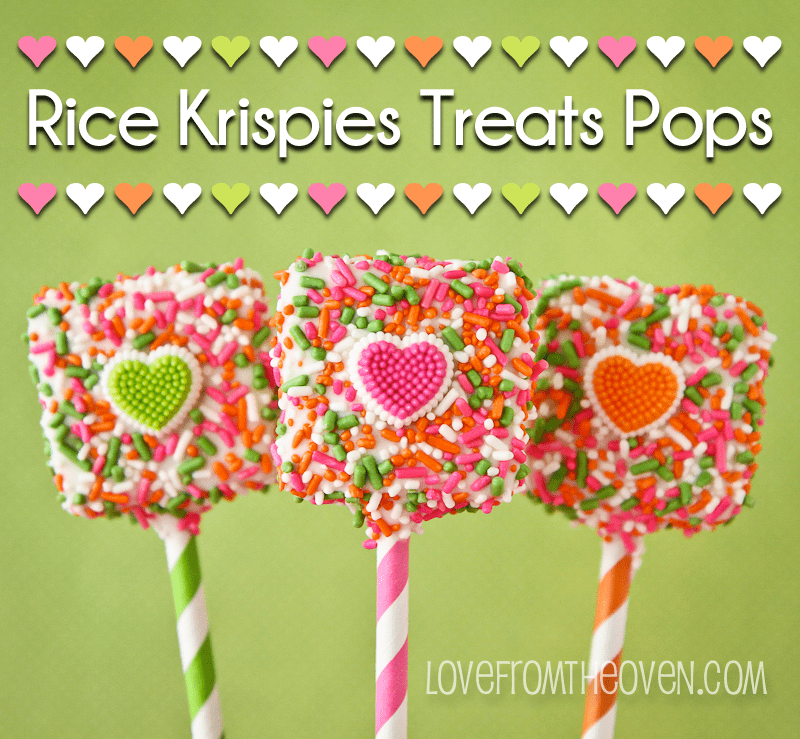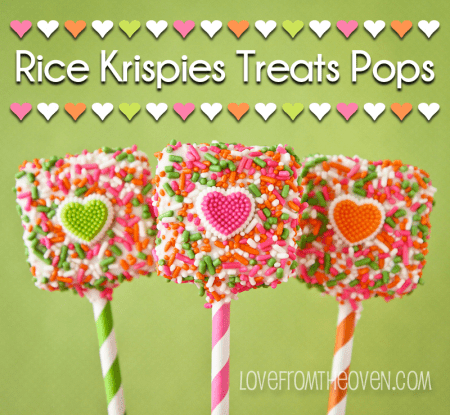 White Chocolate Dipped Valentine Cookies By Love From The Oven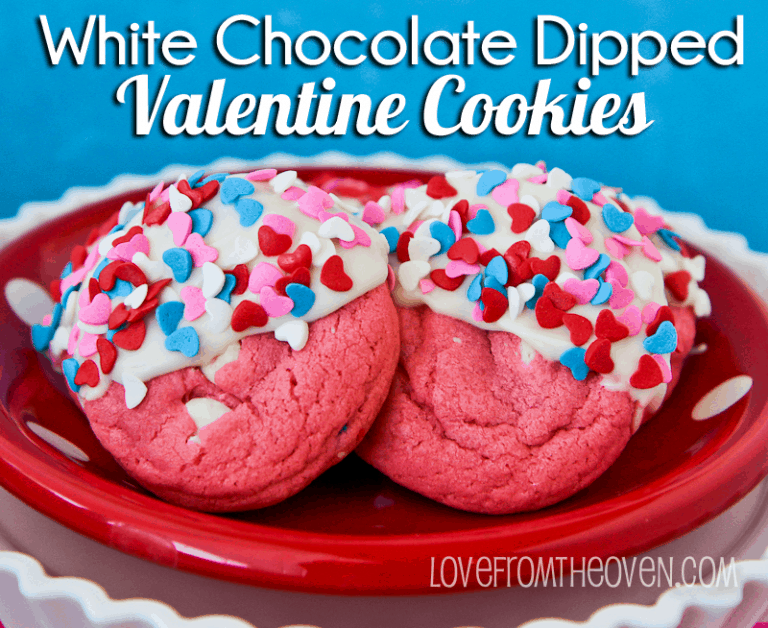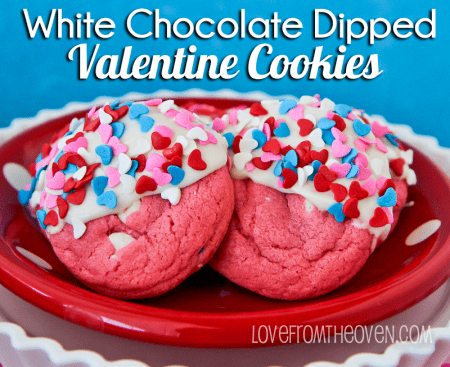 Red Velvet Sweetheart Cupcakes by Love From The Oven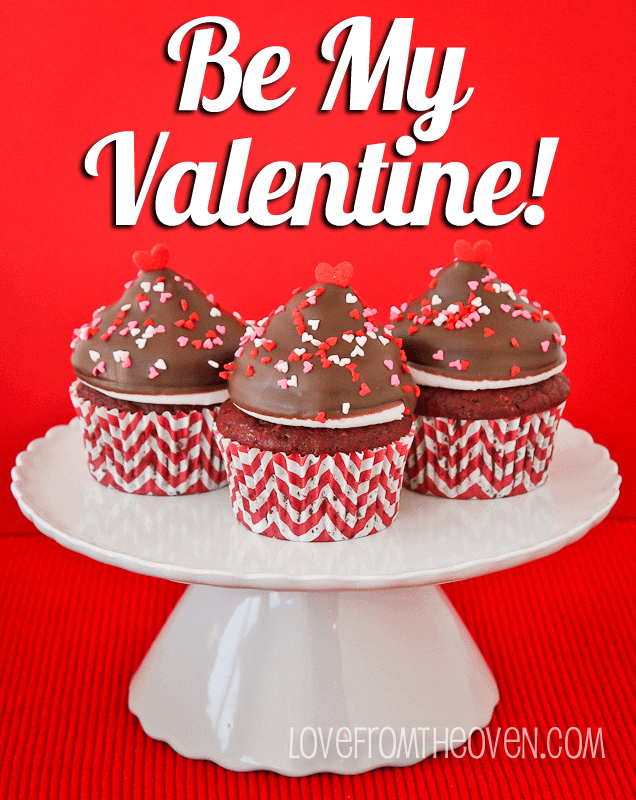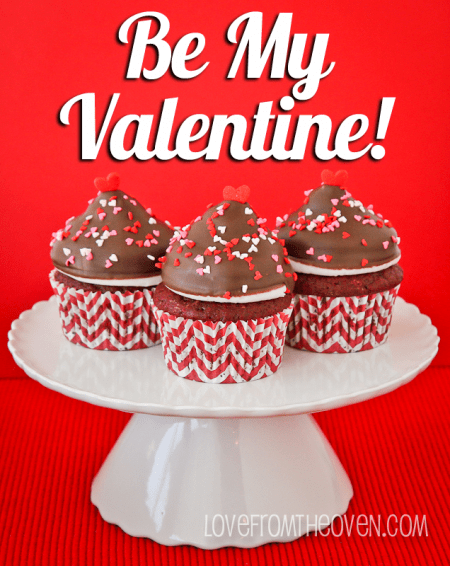 Conversation Heart S'mores Pops by Love From The Oven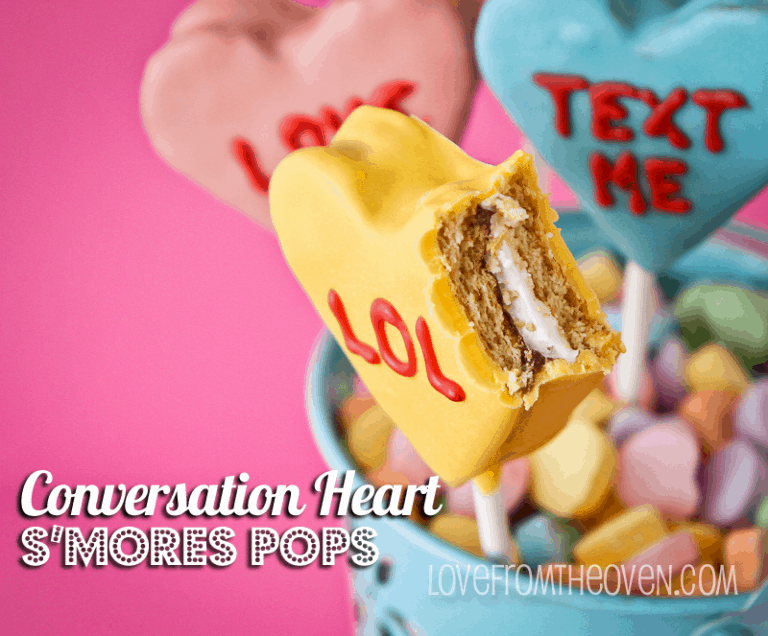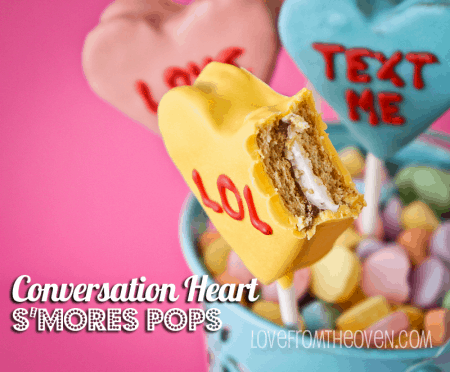 Heart Shaped Chocolate Cookies by Love From The Oven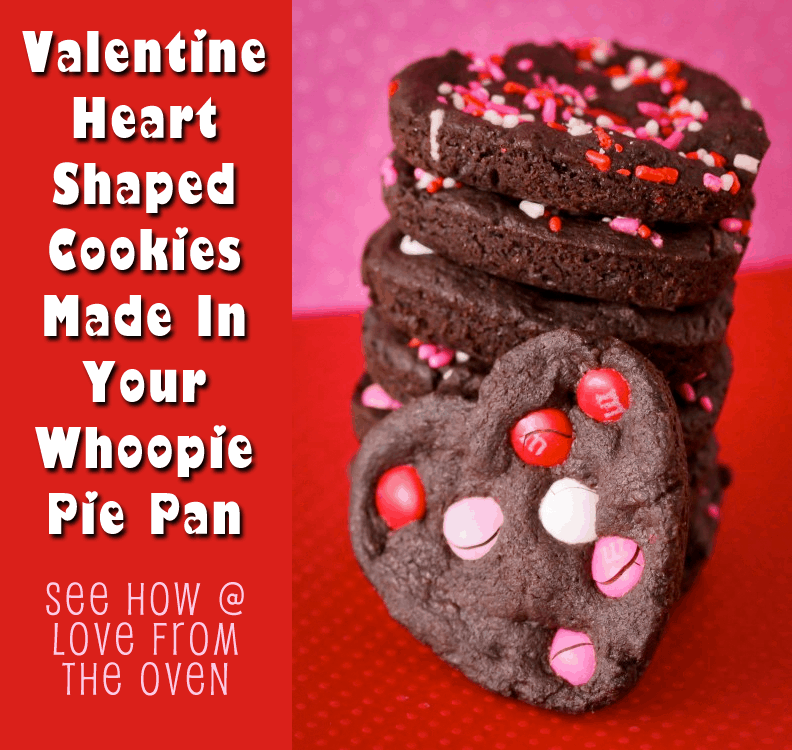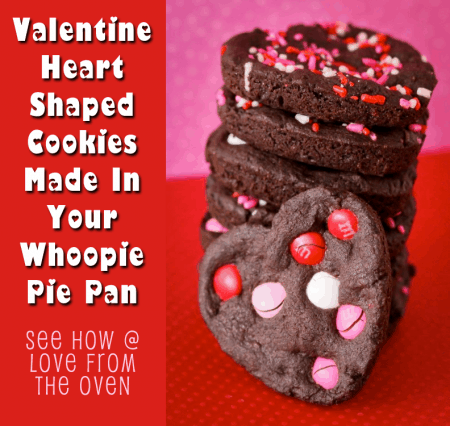 Valentine's Day Chocolate Donut Recipe by Love From The Oven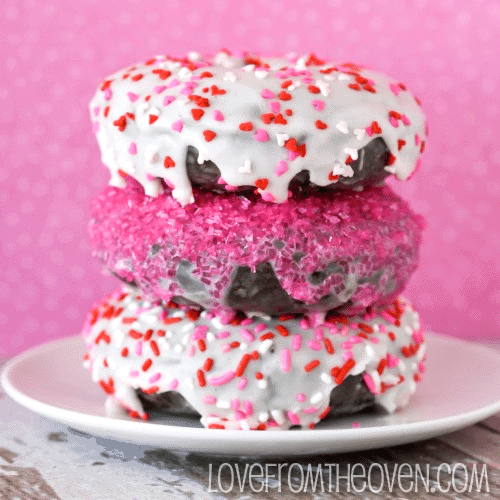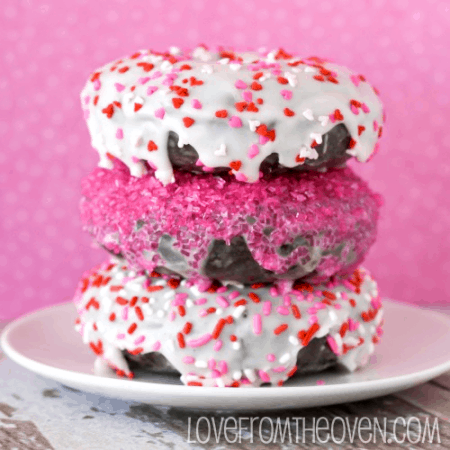 Sweetheart Pretzels by Love From The Oven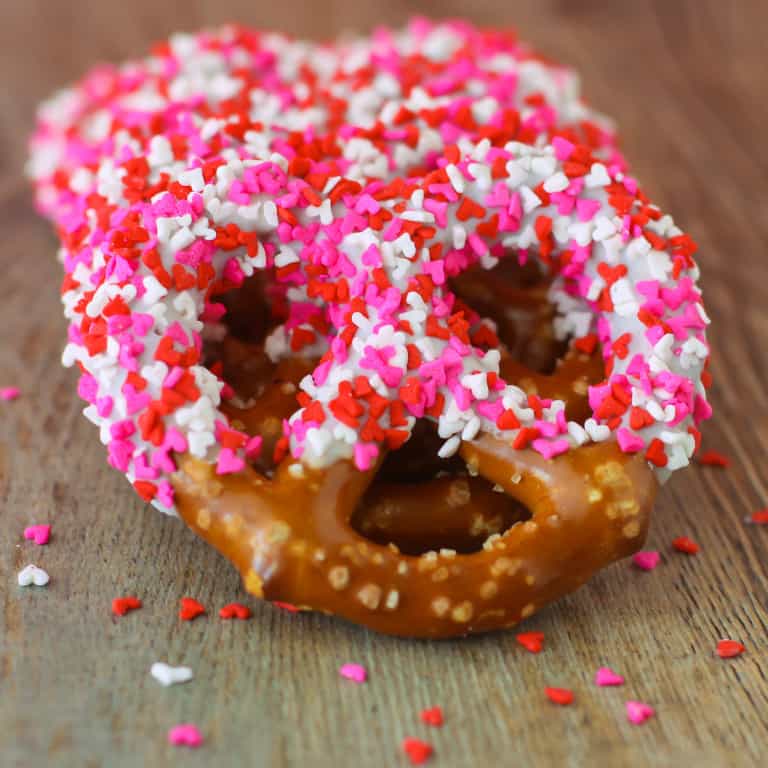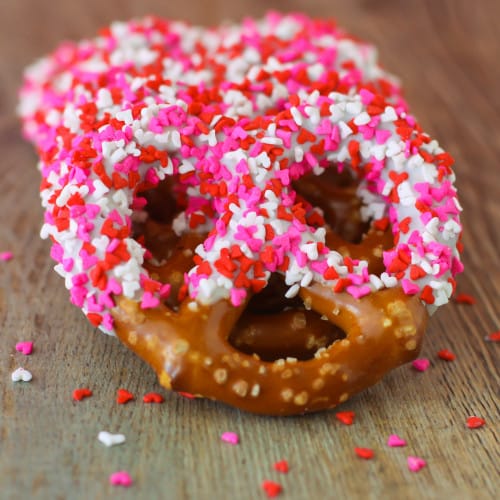 Pink Velvet Cake Pops By Love From The Oven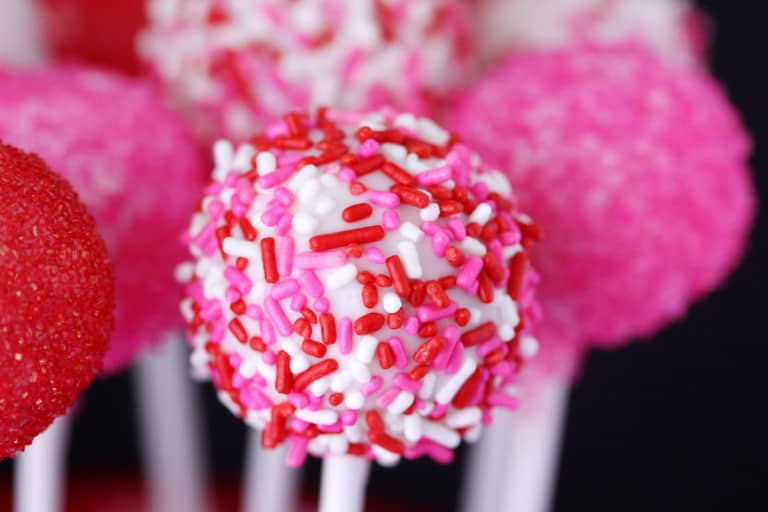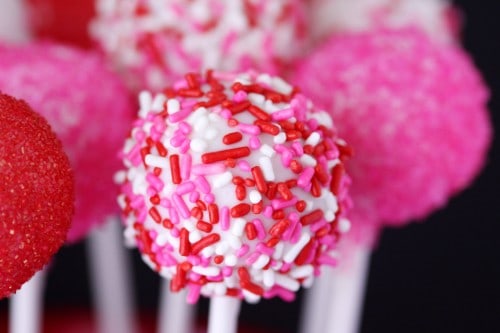 Valentine's Day M&M Cookies by Love From The Oven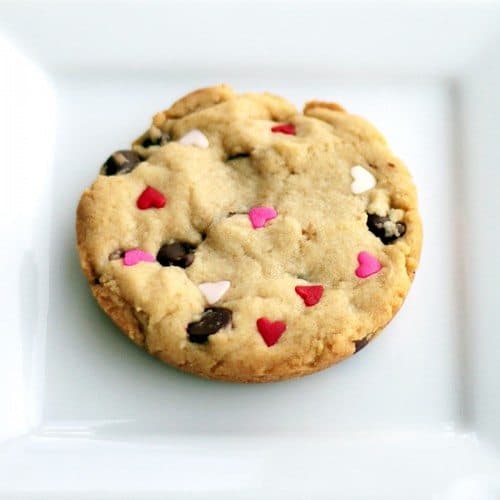 Ice Cream Cone Cupcakes By Love From The Oven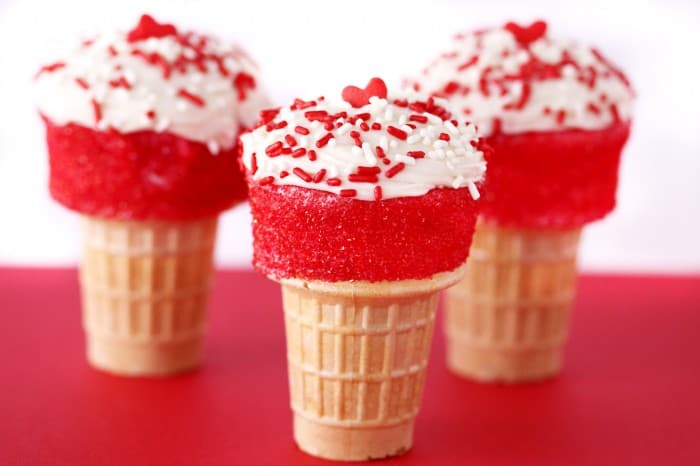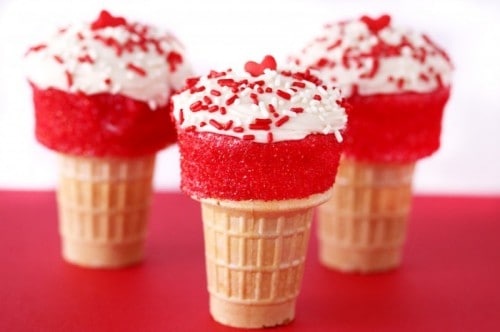 Quick And Easy Valentine's Day Heart Pops By Love From The Oven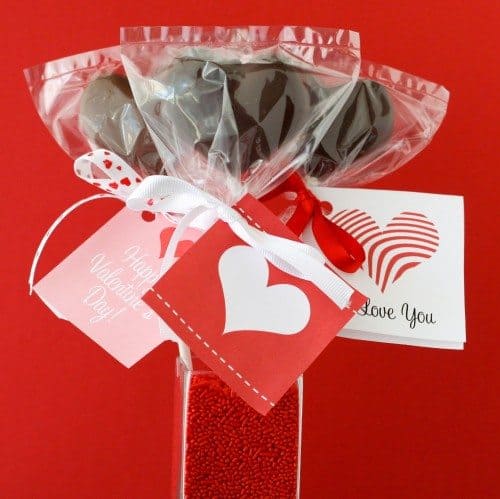 Pie Pops By Love From The Oven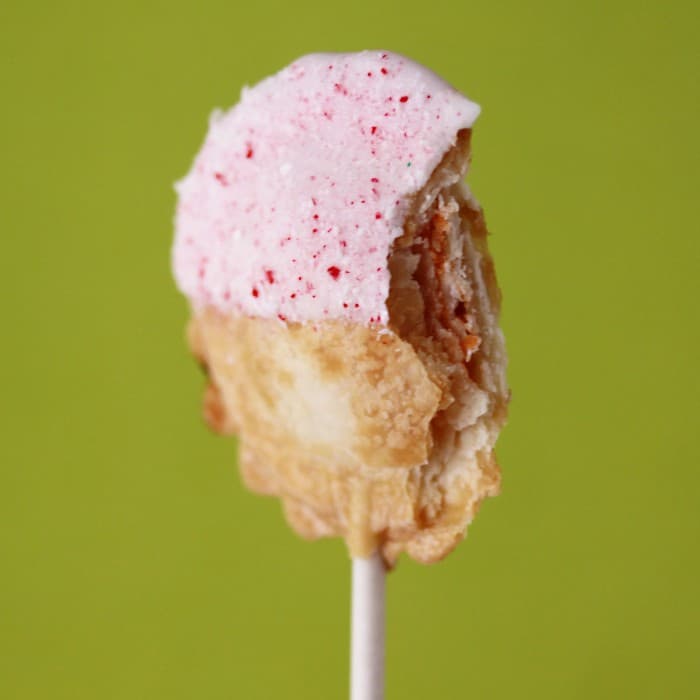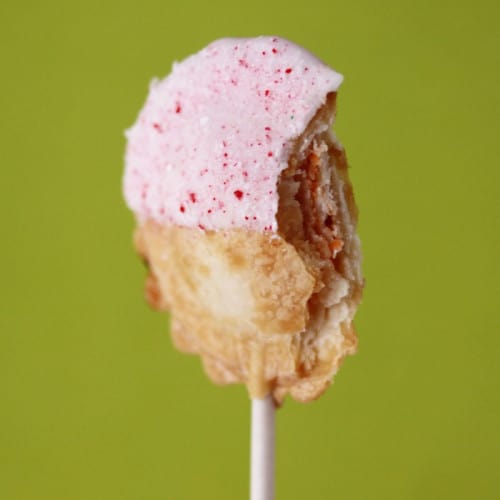 And now let's see what other Valentine's Sweets and Treats the talented bakers and bloggers around the web have come up with…
Peanut Butter Sandwich Cookies From Confessions Of A Cookbook Queen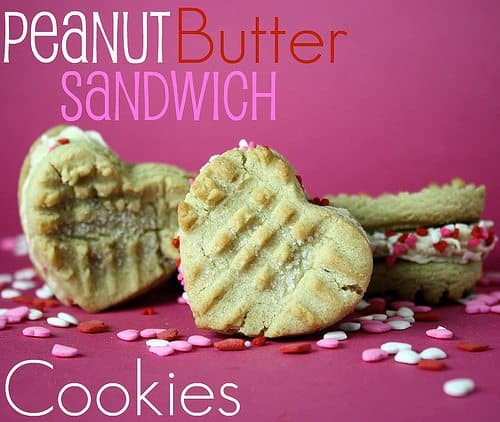 Custard Hand Pies from In Katrina's Kitchen
Strawberry 2 Ingredient Fudge From Cookies & Cups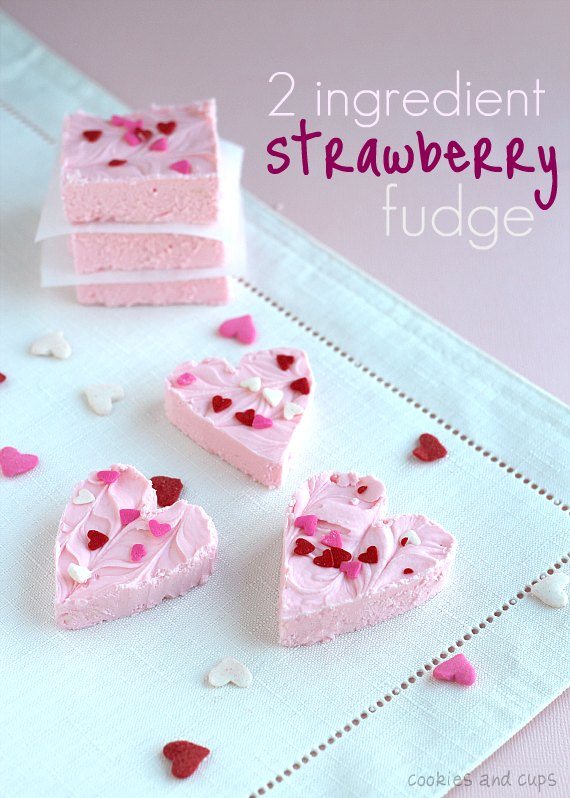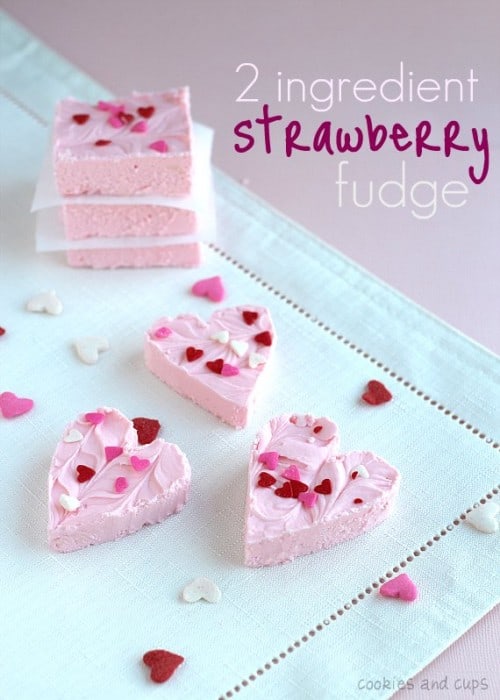 Strawberry Cake Mix Cookies With Vanilla Cream Cheese Frosting From Love Veggies & Yoga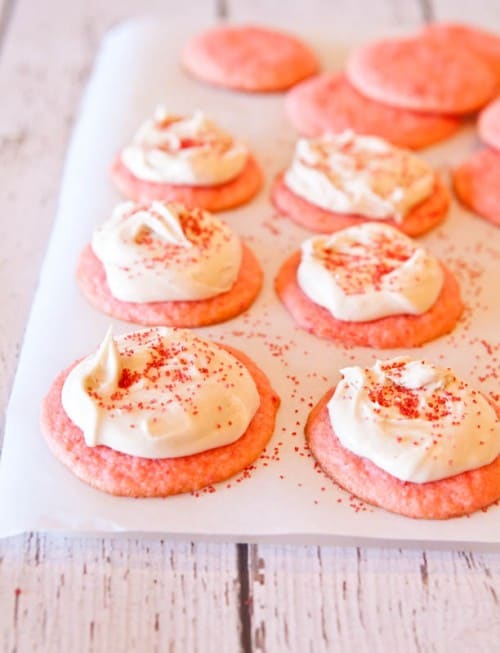 The Easiest Cookie You Will Ever Make From The Sweet Adventures Of Sugarbelle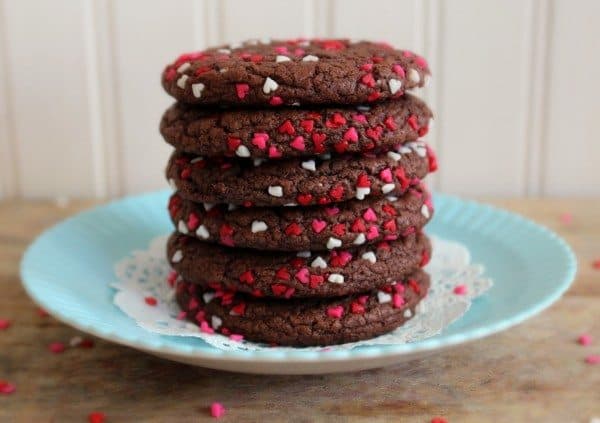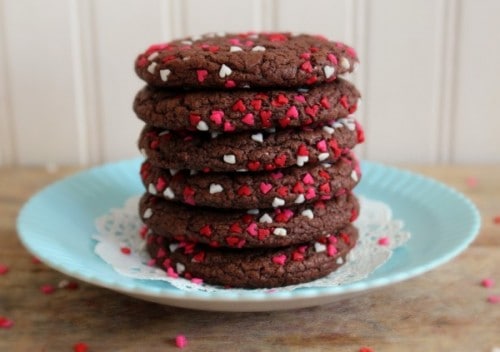 Piping Lace On Cookies From The Sweet Adventures Of Sugarbelle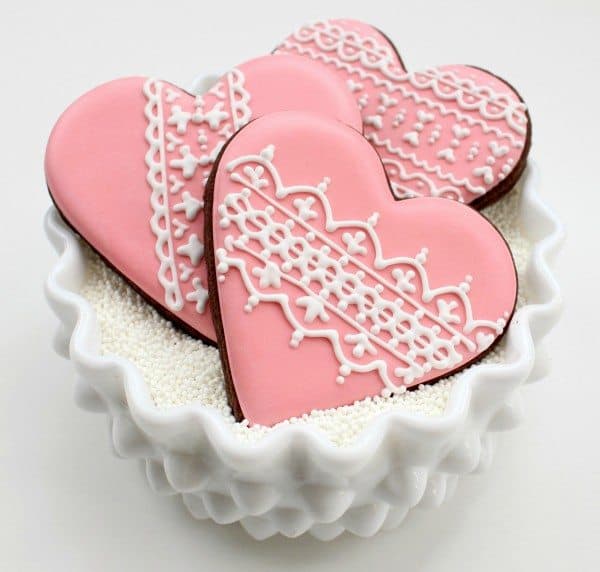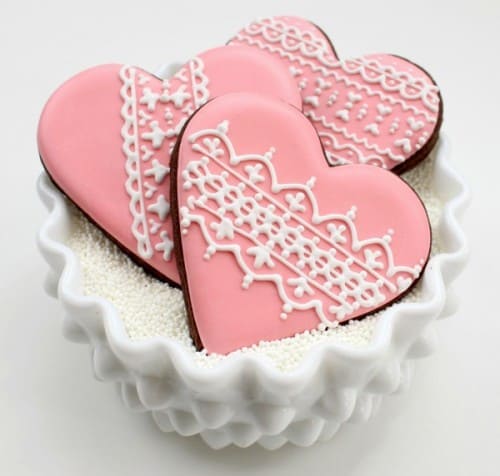 Love Bug Mini Cupcakes From Confessions Of A Cookbook Queen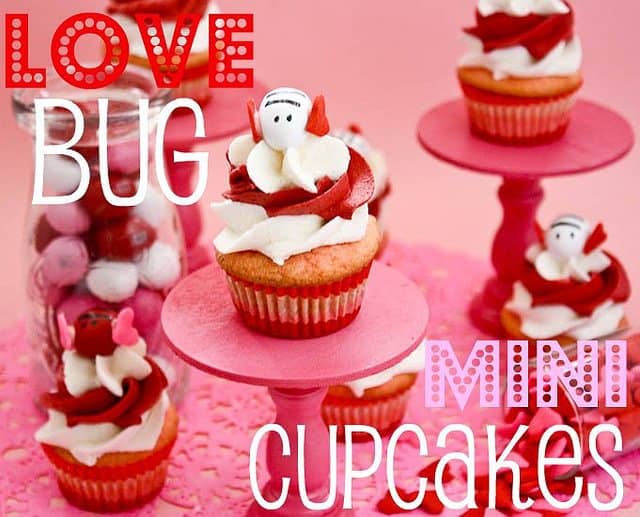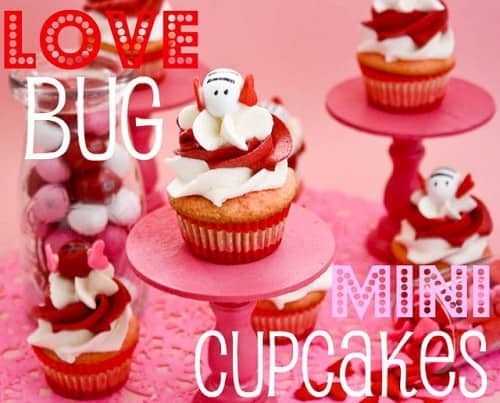 Red Velvet Cupcakes From My Baking Addiction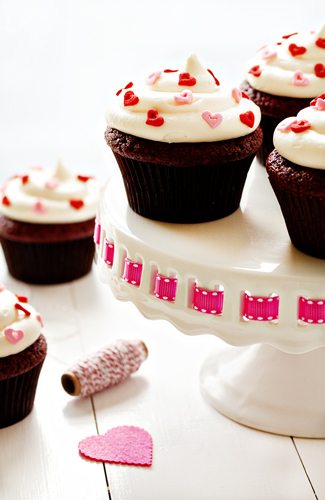 My Heart Belongs To U: Neapolitan Milk & Chocolate Sugar Cookies From Sweetapolita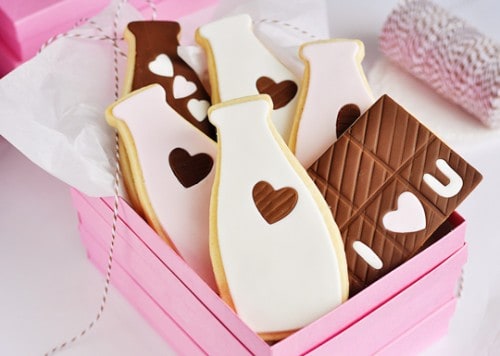 Heart Cake Tutorial From I Am Baker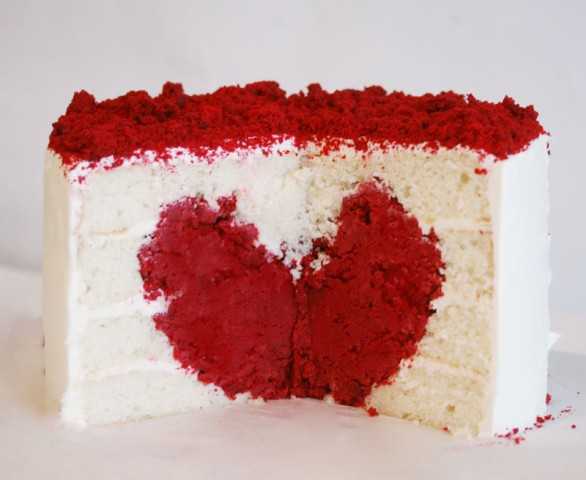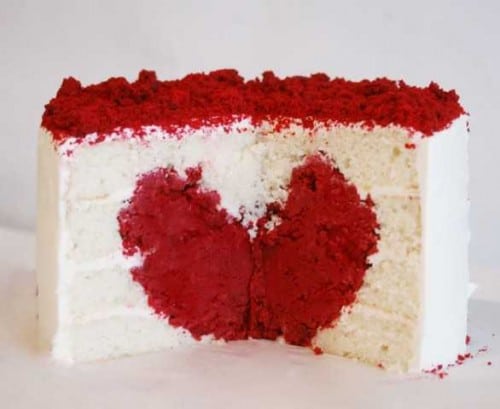 Valentine's {Love} Cupcakes From Sweetopia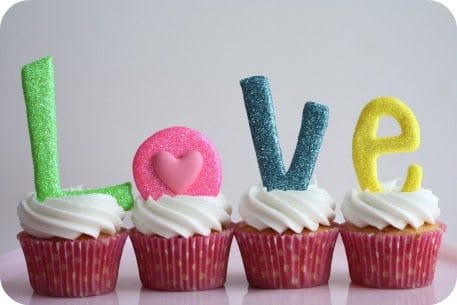 Chocolate Soup For Two From Sprinkle Bakes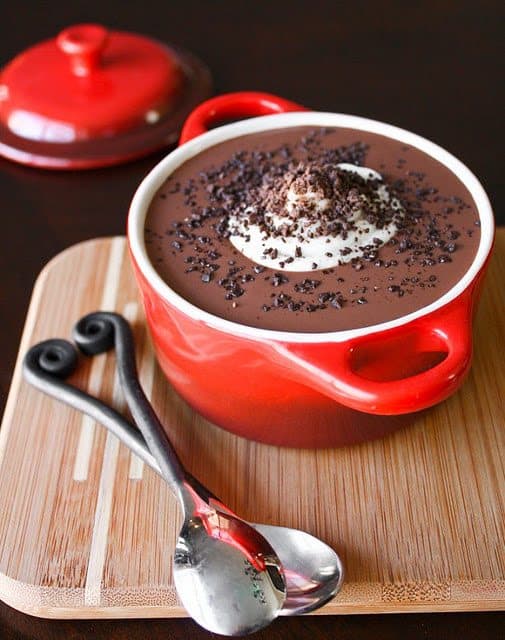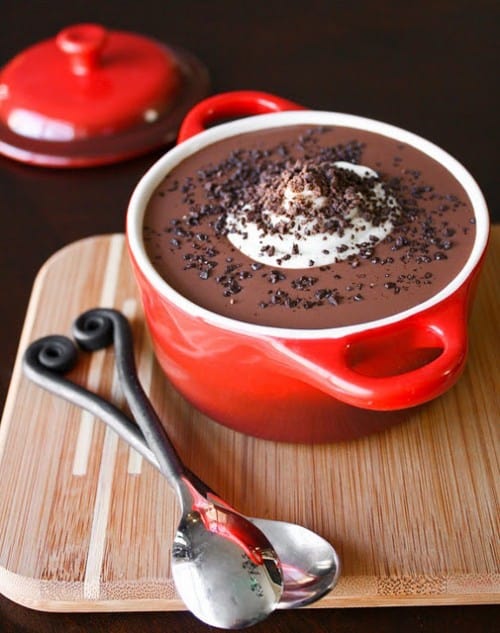 Colorful Spiral Cookies From Sprinkle Bakes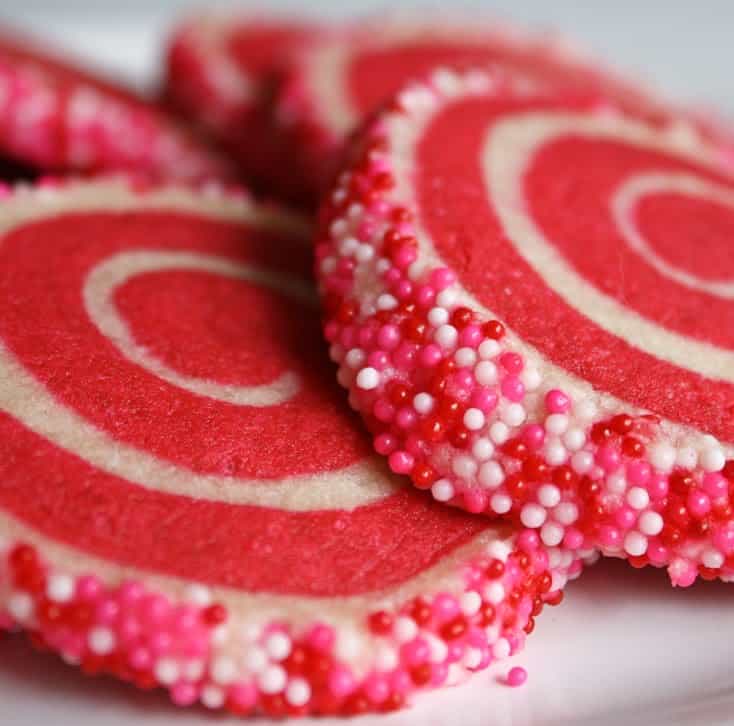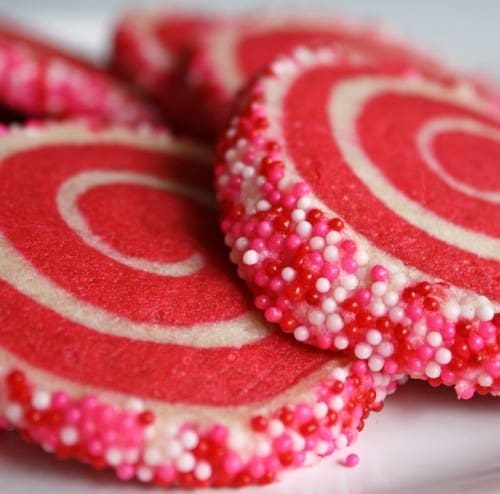 Chocolate Valentine's Sandwich Cookies From Glorious Treats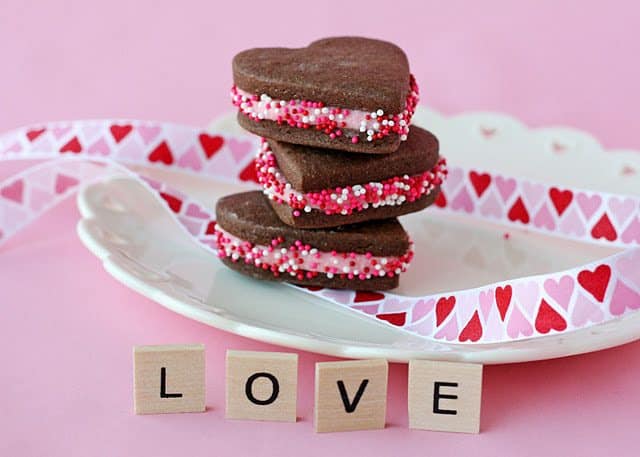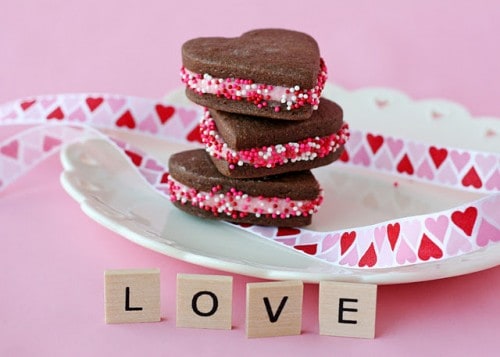 Brownie Bites From A Pumpkin And A Princess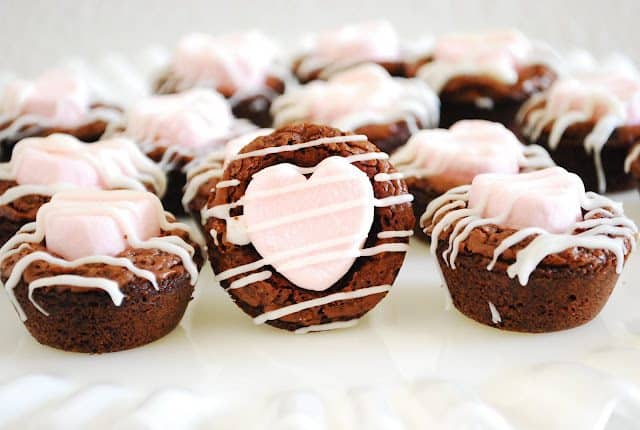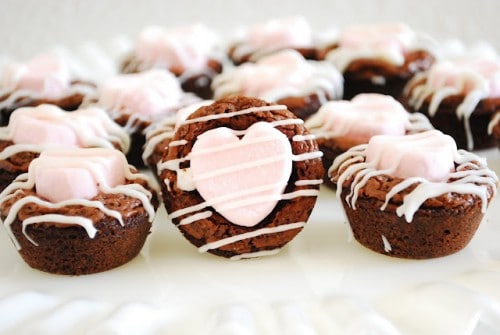 Chocolate Valentine Cakes From A Bowl Of Mush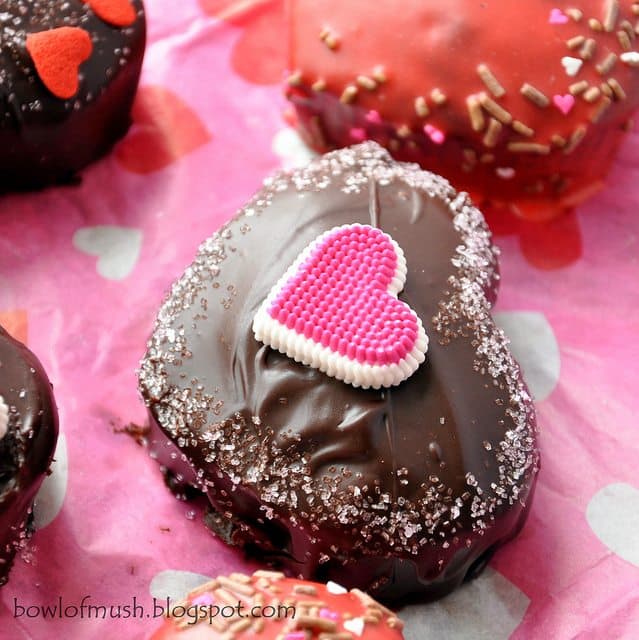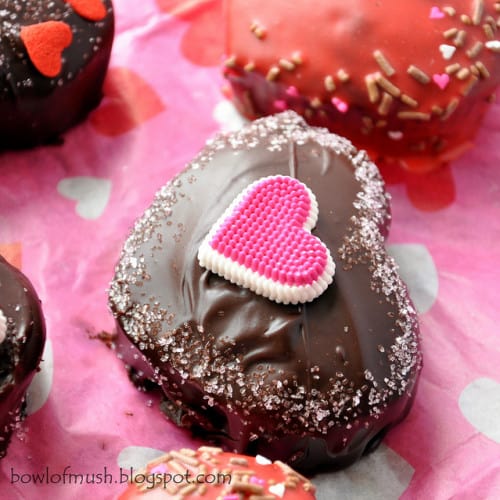 Chocolate Doughnuts For Your Valentine From Kitchen Grrrls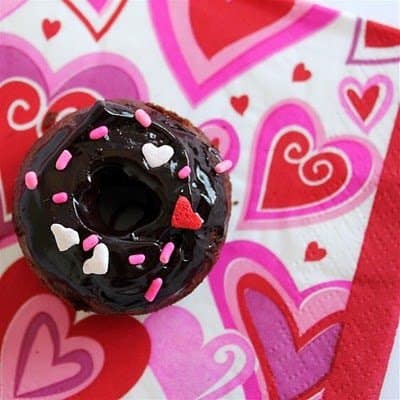 Valentine Fortune Cookies From Sprinkled With Flour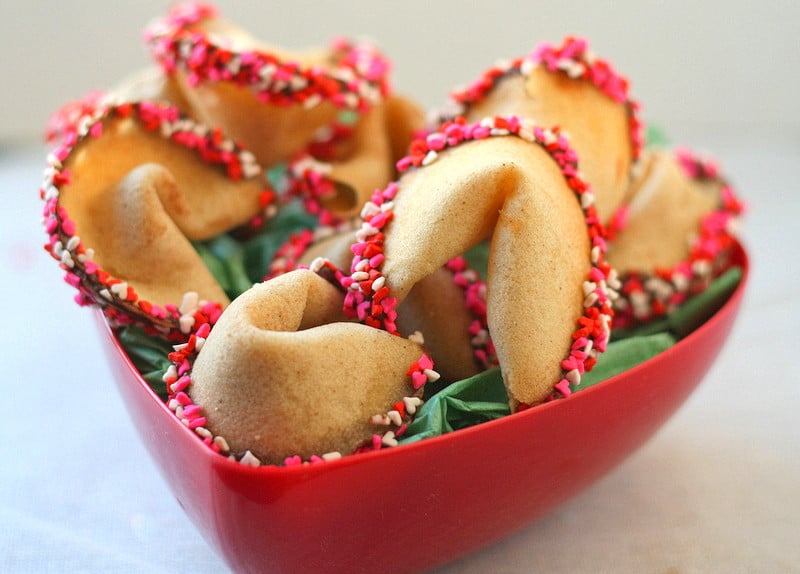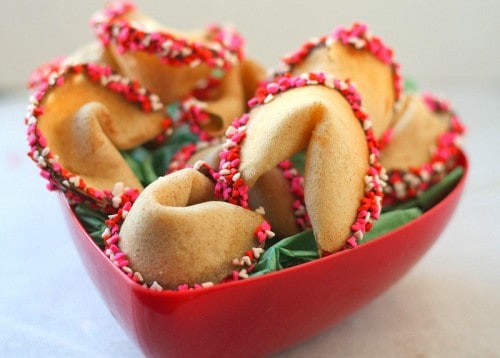 Valentine Petit Four Tutorial From I Am Baker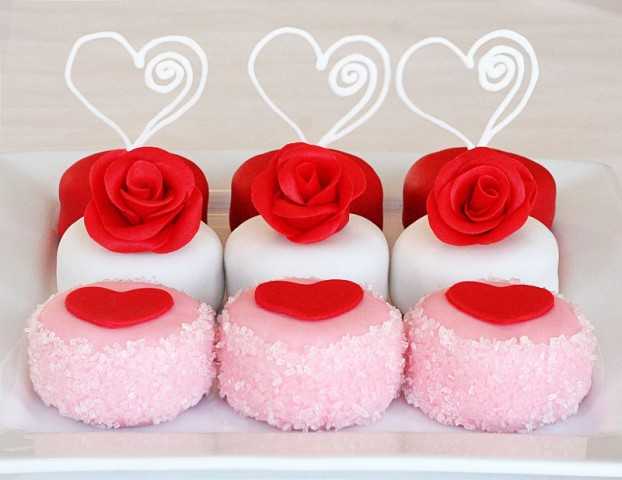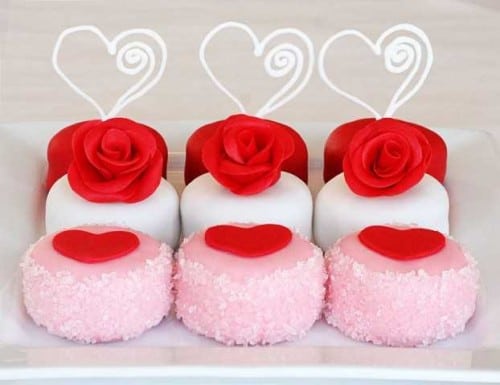 Chocolate Cherry Valentines Bark From Confessions Of A Cookbook Queen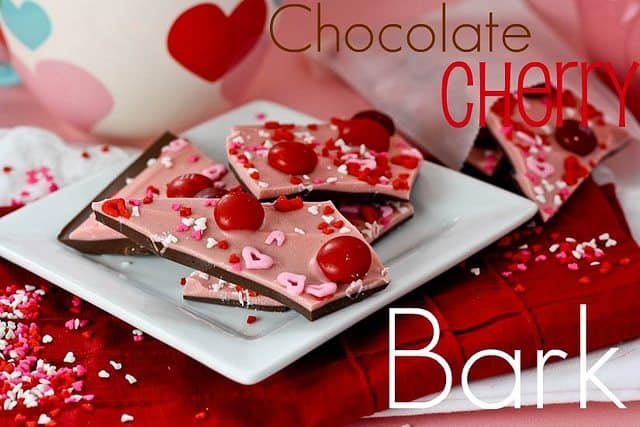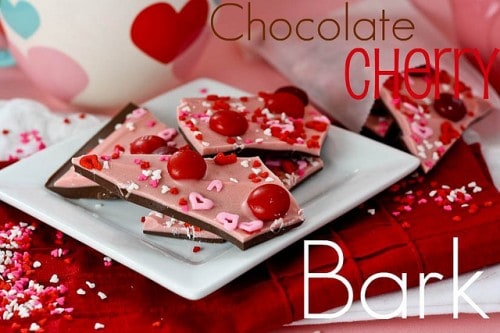 Chocolate Dipped Brownies From Recipe Girl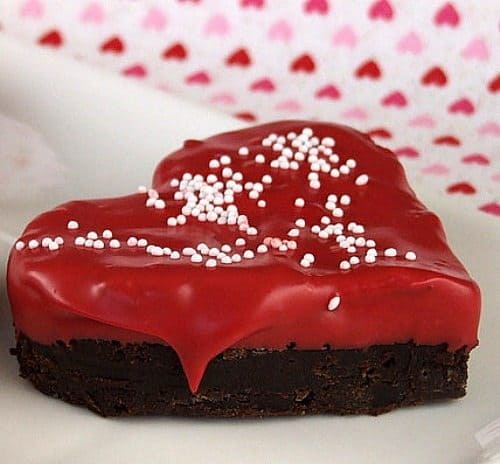 Pretty In Pink Popcorn Mix From The Yummy Life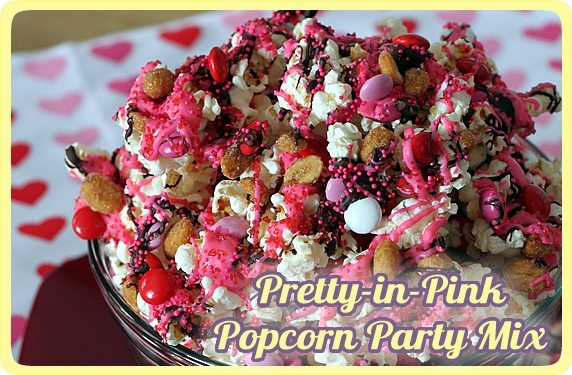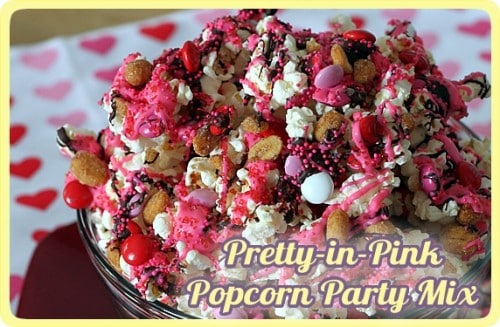 Not So Bad For You Valentine's Brownies From Chocolate & Carrots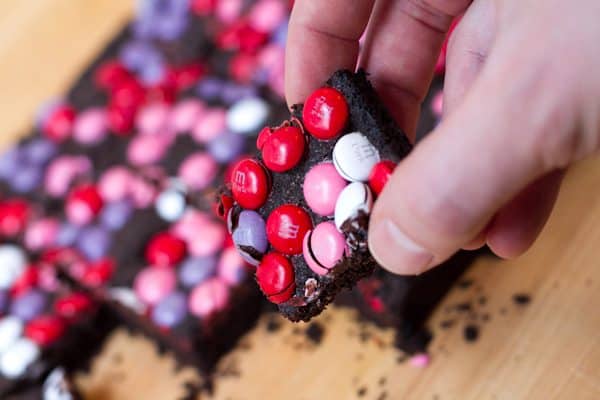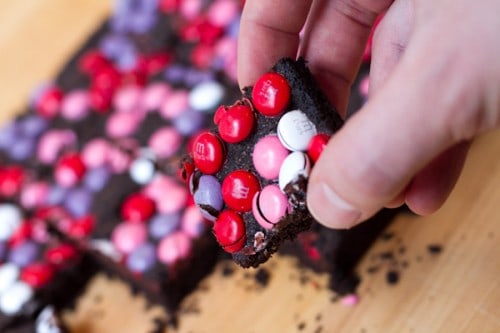 Valentine Cookies From Bake At 350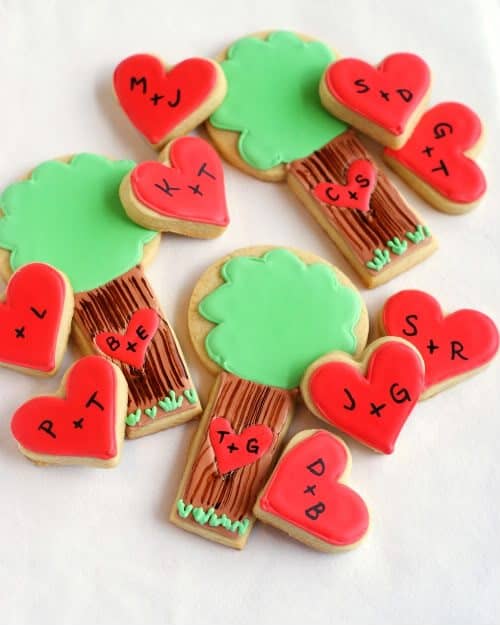 Valentine's Day Nanaimo Bars From My Baking Addiction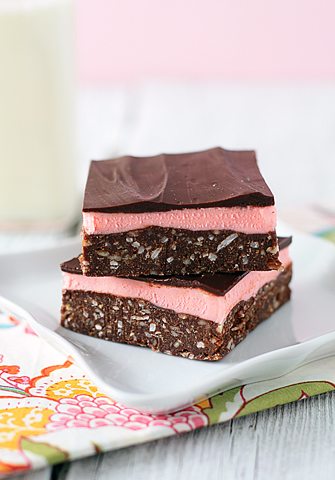 Red Velvet Waffles From A Little Tipsy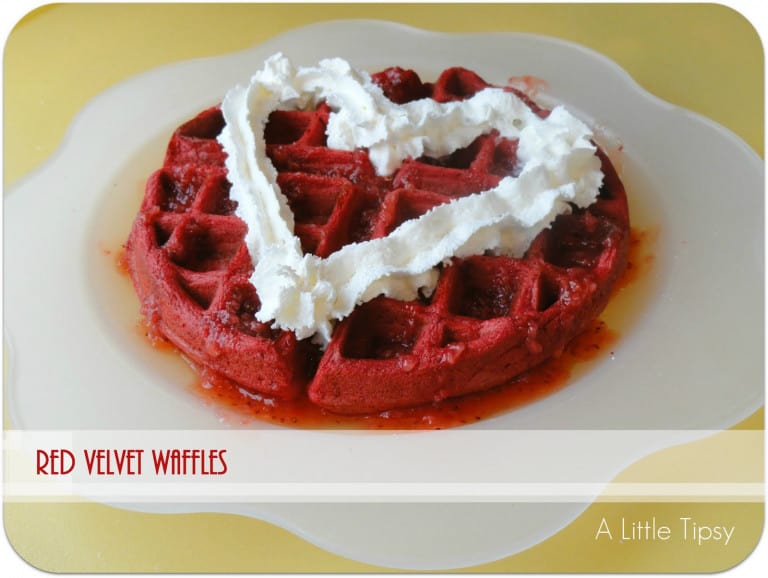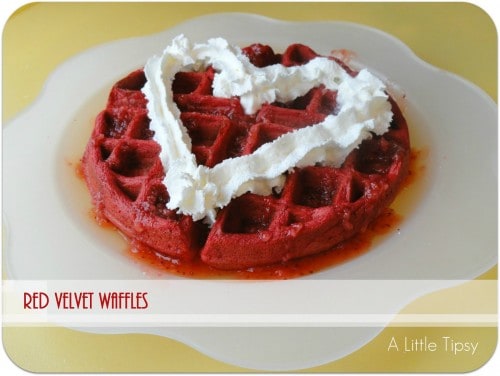 Raspberry Cream Cheese Pan-Crepes From Family Fresh Cooking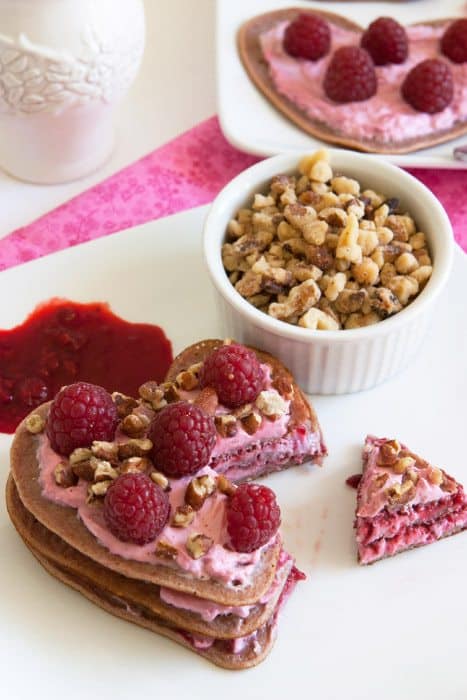 Valentine's Day Pancakes by Jenni Price at Living Locurto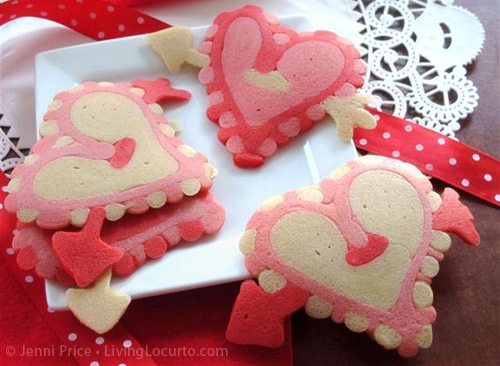 Hearty Cinnamon Twists & Pink Cocoa from Life Is Sweet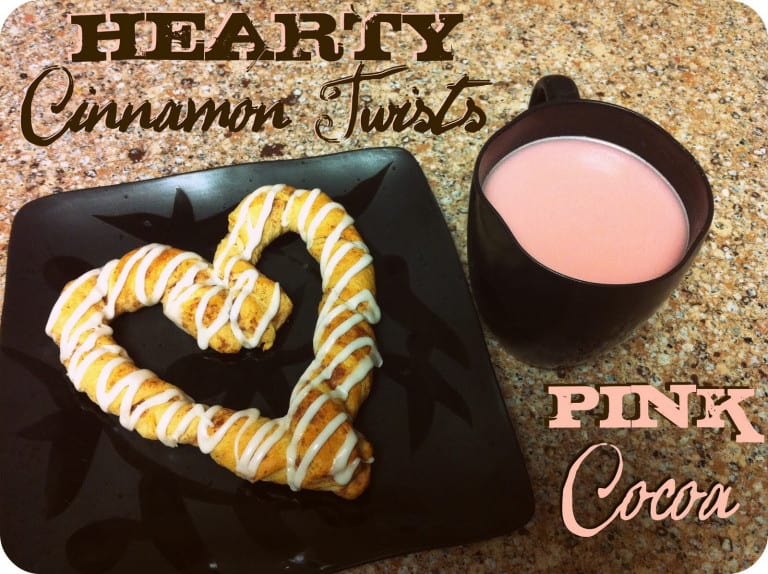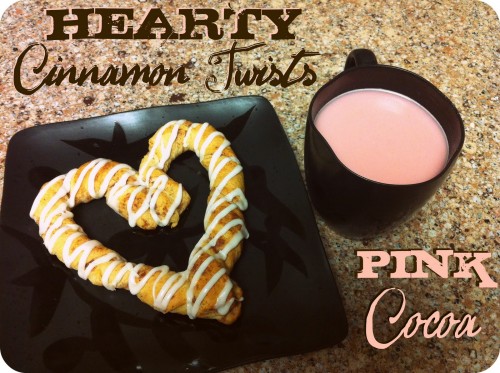 Heart Shaped Doughnuts With Raspberry Glaze From Diary Of A Mad Hausfrau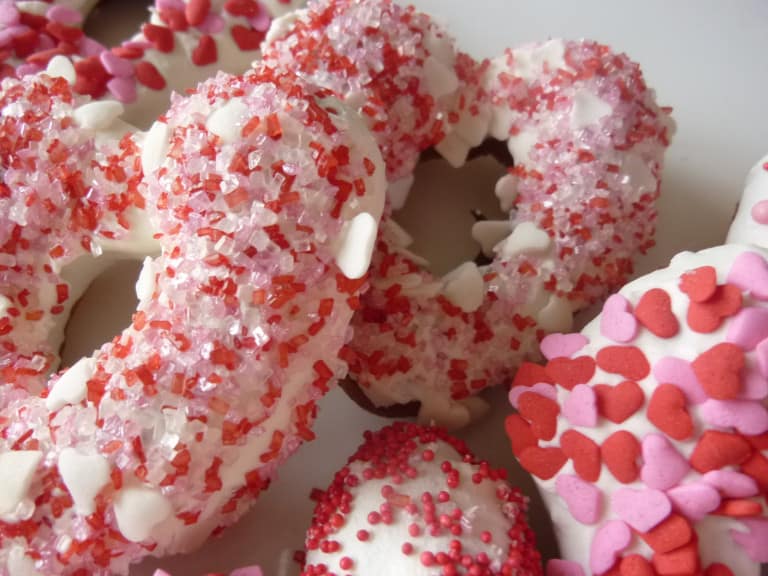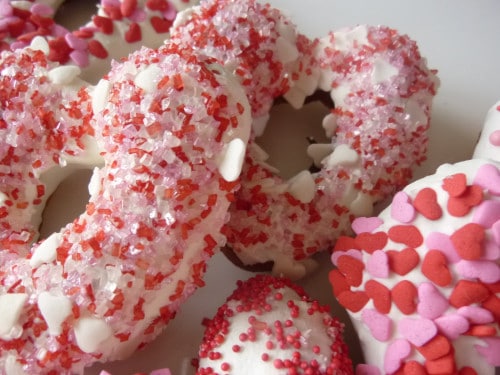 Big Kiss Cake Pops From Bakerella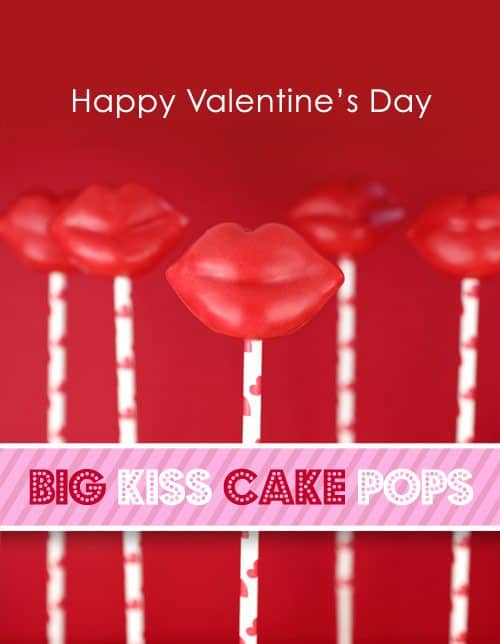 Valentine's Day Neapolitan Cupcakes From Six Sisters' Stuff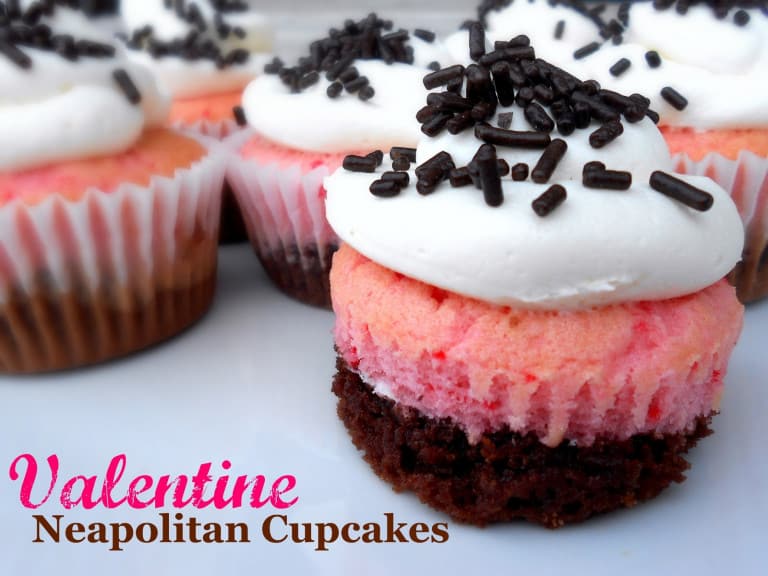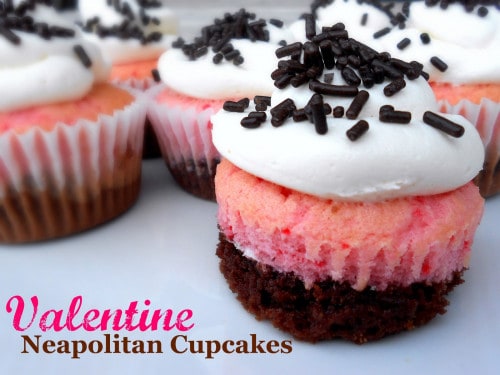 Valentine's Day Bourbon Caramel Rice Crispy Treats With Dark Chocolate from Eat The Love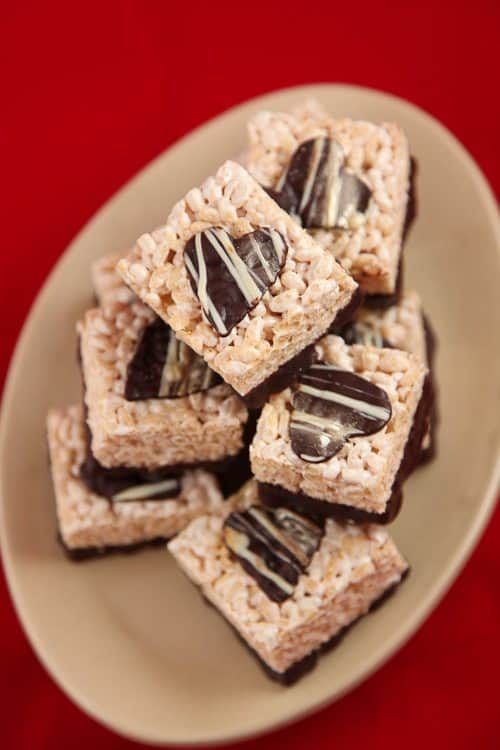 Red Velvet Rice Krispies Treats From F0od Family Finds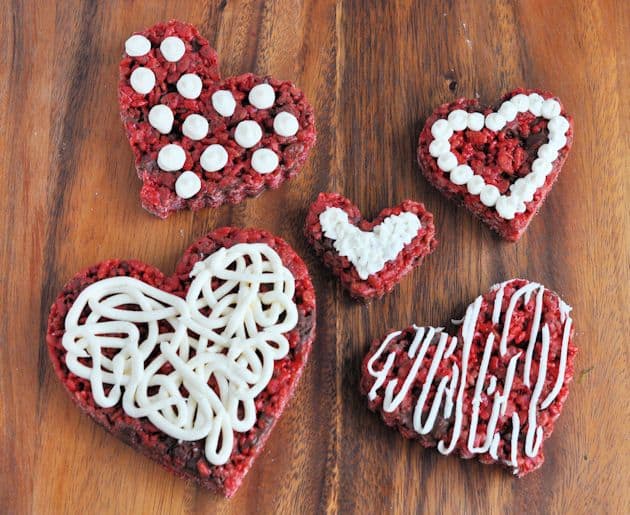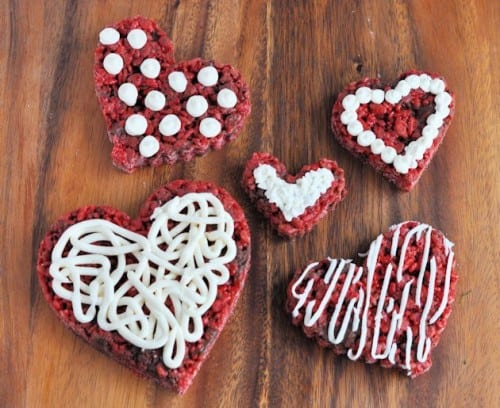 Heart Shaped Butterscotch Tarts From Delicious Inspiration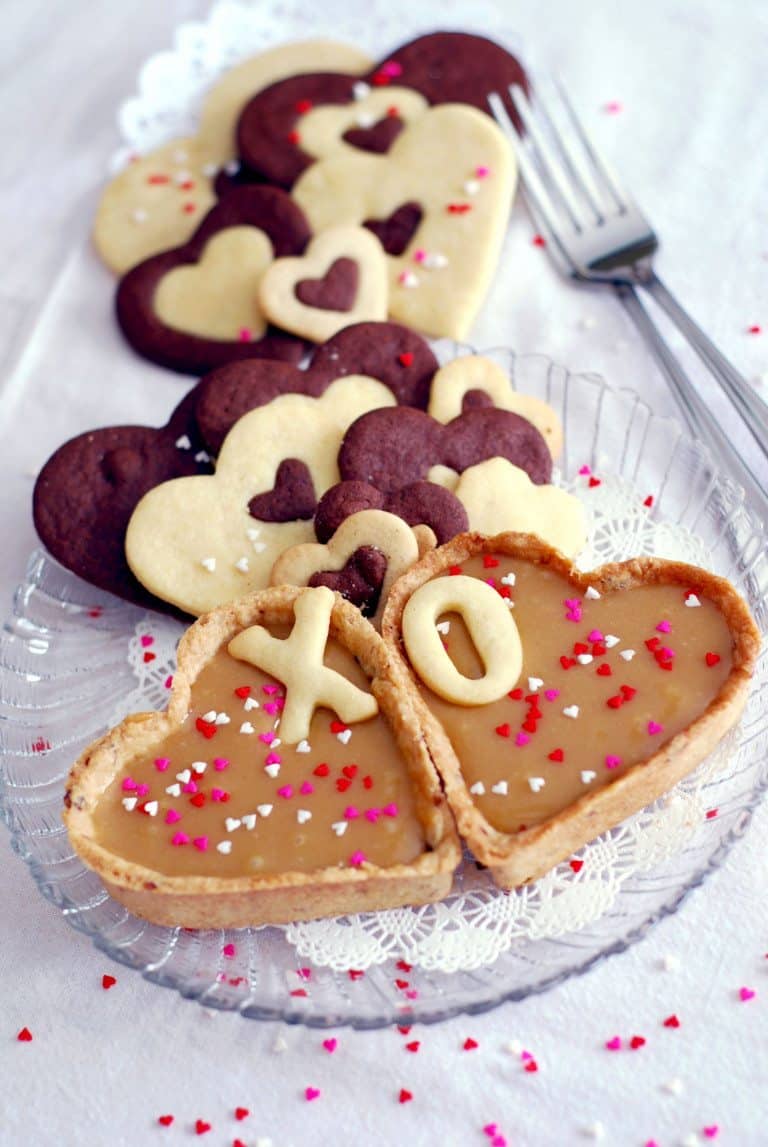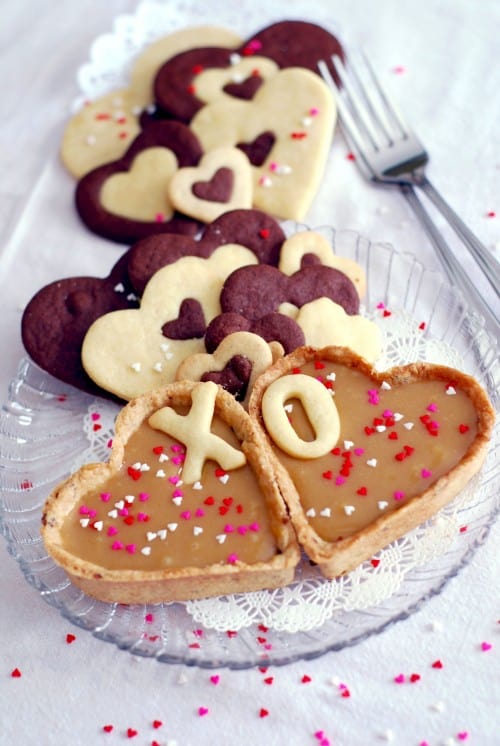 Valentine's Day Cookies From My Kitchen Addiction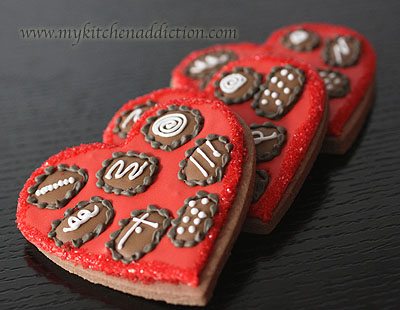 Strawberry Love Bugs From Wing It Vegan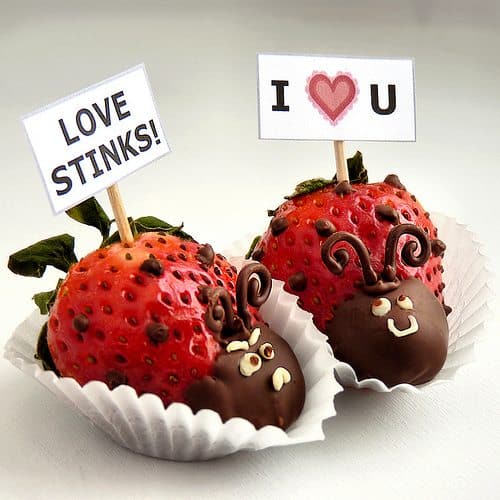 Valentine Baby Bundt Cakes From Love From The Oven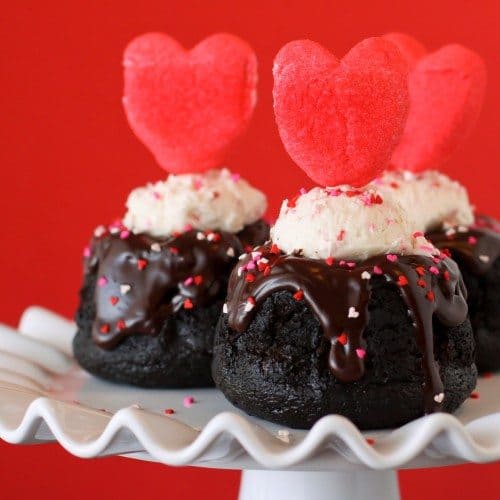 Chocolate Dipped Krispie Treats From Mels Kitchen Cafe