I love breakfast. Morning, noon or night, breakfast is always a good idea in my book. When I've had a busy day (and maybe haven't planned for dinner), breakfast for dinner is always a quick way to get a delicious meal on the table that my whole family will love. My daughters love biscuits, and my husband loves scrambled eggs, so I thought it would be fun to combine to the two into one dish and make breakfast pizza, breakfast biscuit pizza to be specific.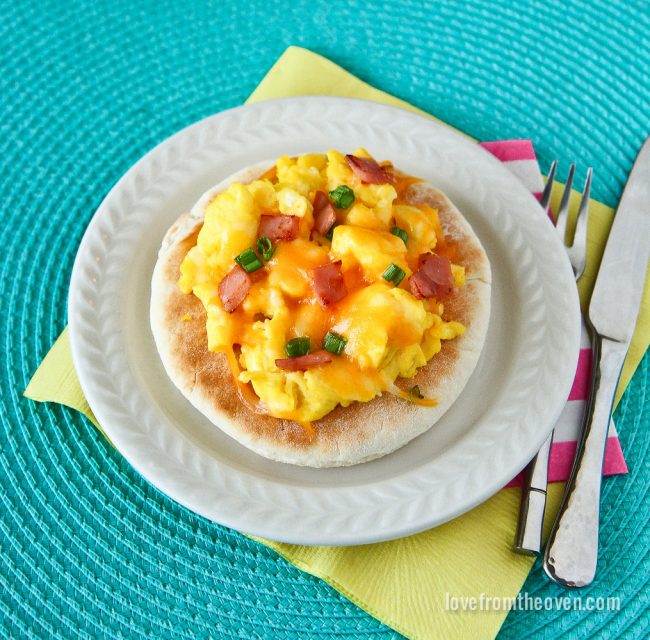 Did you know that February is National Hot Breakfast Month? I thought we should celebrate with breakfast. For dinner. As part of the Krusteaz Baker's Dozen, this month I'm bringing you a fun breakfast for dinner recipe using Krusteaz. These breakfast pizzas are delicious and easy to make. The fun part is that just like actual pizza, they can be customized to fit each and everyone's tastes. And these are no harder to make than just making biscuits and scrambled eggs on their own. To make these I started by making my biscuit dough using Krusteaz Buttermilk Pancake Mix using the Buttermilk Biscuit recipe.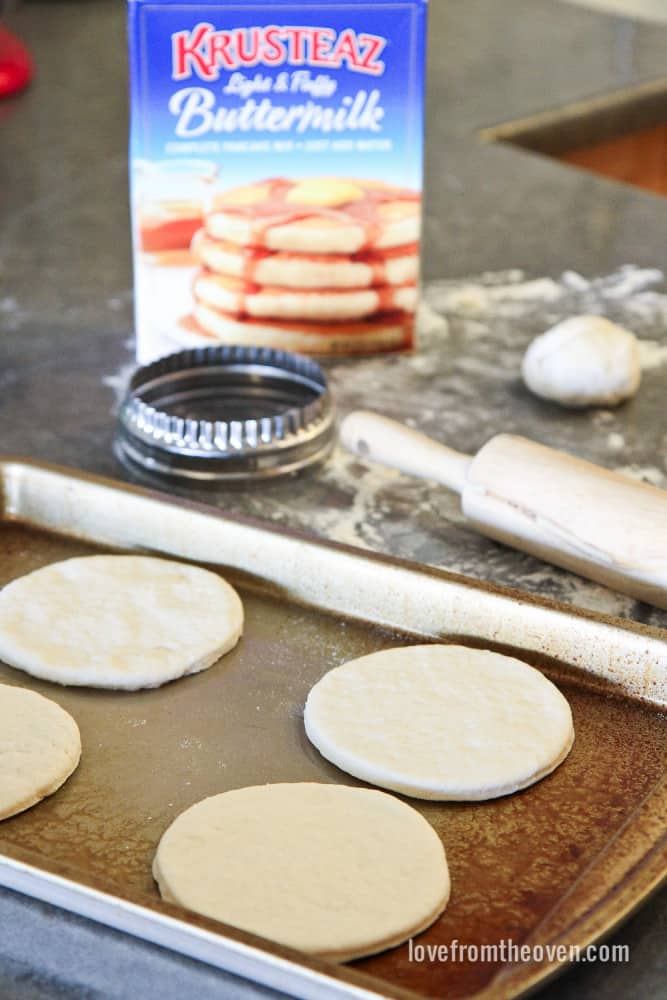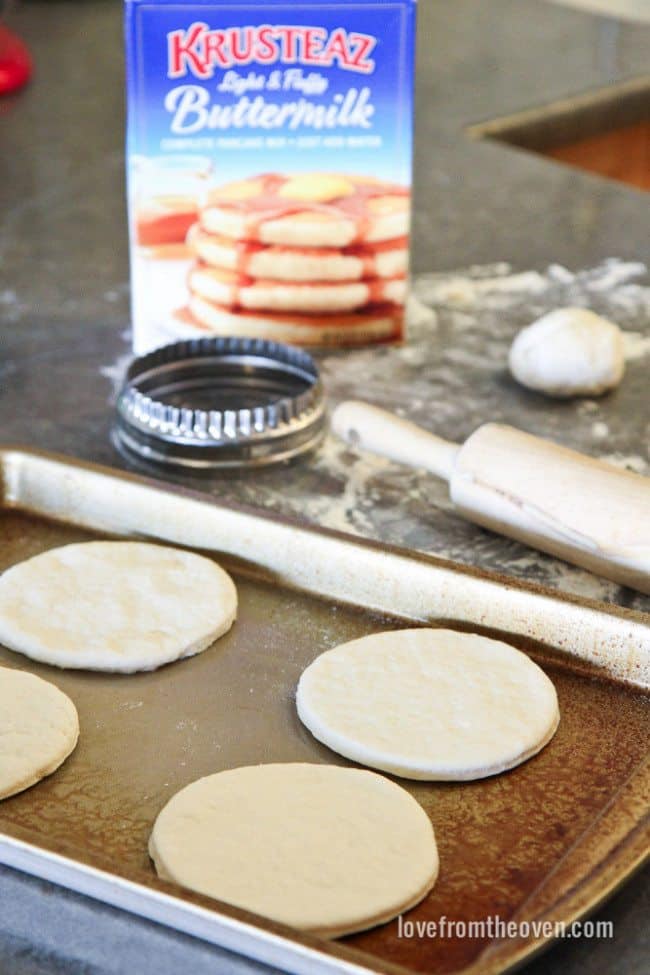 Instead of rolling the dough out 1/2″ thick, I rolled it out about 1/4″ thick, and cut my biscuits about twice the size as usual, about 6″ wide. If you don't have an extra large round cutter (check your cookie cutters!) you can cut them out with a knife, or even use a bowl as your template for cutting them out. I was able to get six large biscuits, but this recipe is flexible. If you want to make slightly smaller servings, just cut your biscuits a bit smaller, you just want to make sure that your dough isn't as thick as a traditional biscuit.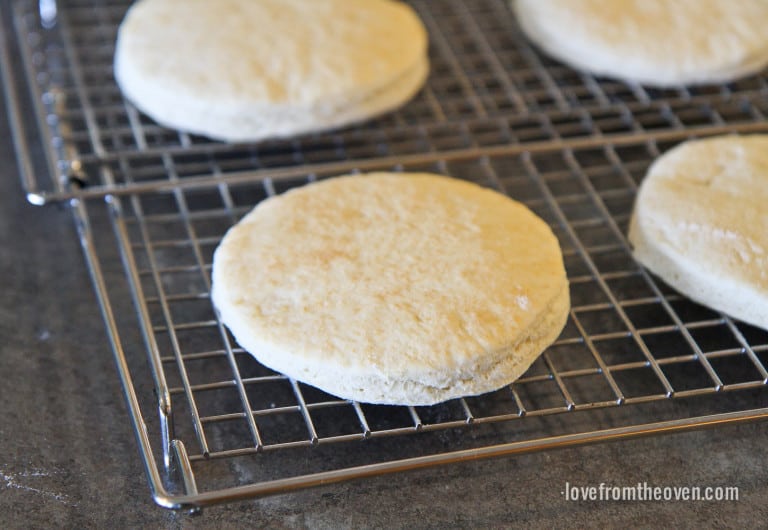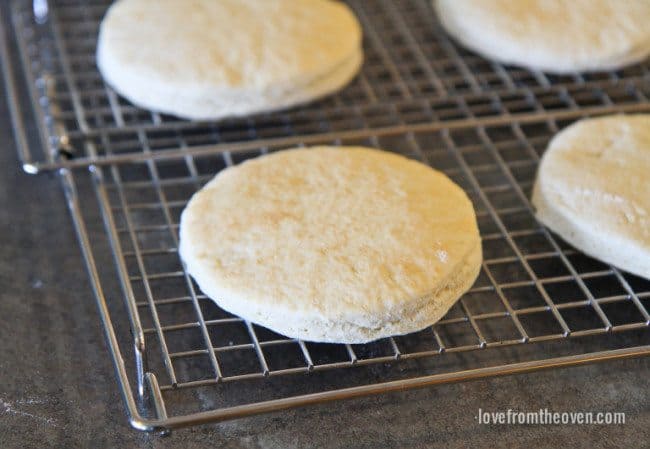 These biscuits cook quickly, so it's best to prepare your scrambled eggs prior to putting your biscuits in the oven. You can make your scrambled eggs however you prefer (I like mine with milk and butter, my husband likes just eggs). If you like things like cheese, bacon, ham or other mix ins in your eggs, feel free to include those. Because I have a few picky eaters, I started with plain scrambled eggs, to be topped individually with Canadian bacon, cheese and green onions. Once your biscuits are finished baking (don't let them brown too much!), you pull them out of the oven, and top them with your eggs and toppings. Biscuit tops aren't the flattest of surfaces, so I flipped my biscuits over to use the bottom side as the tops.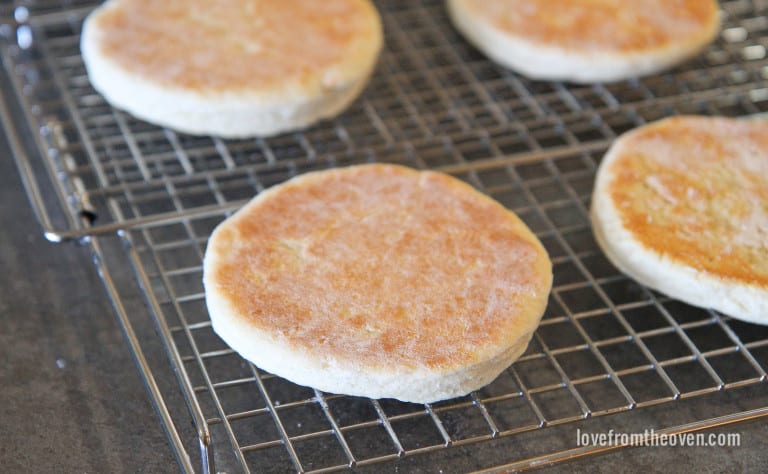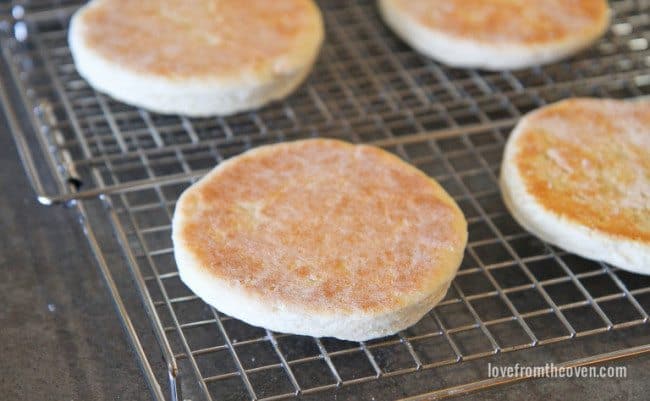 Simply top with you eggs and any toppings. Be careful, your biscuits and pan are hot!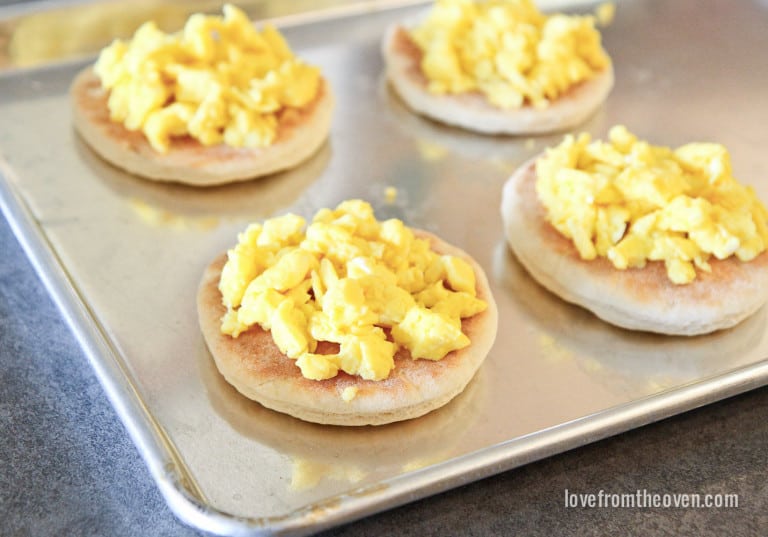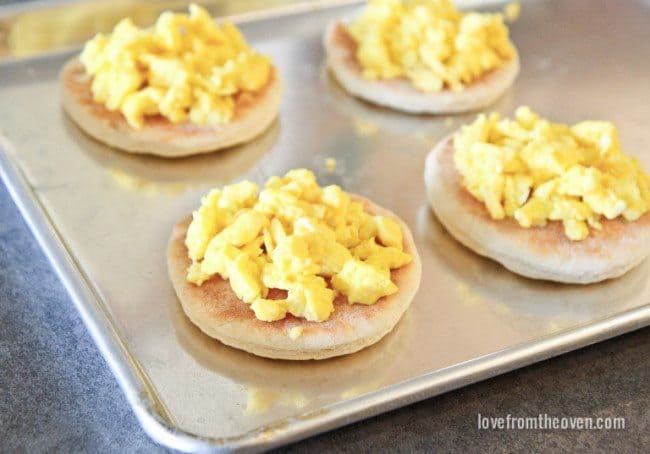 Once topped, these go back into the oven just long enough (2-4 minutes) to heat back up and melt the cheese (I think cheese is a must on a pizza!).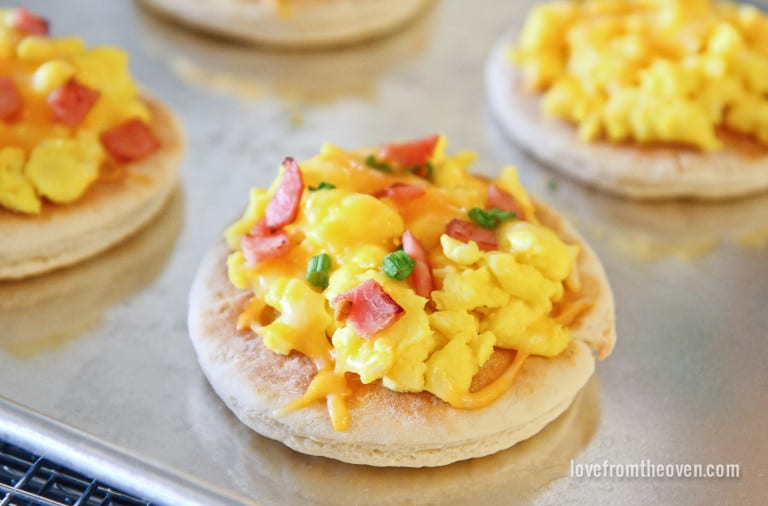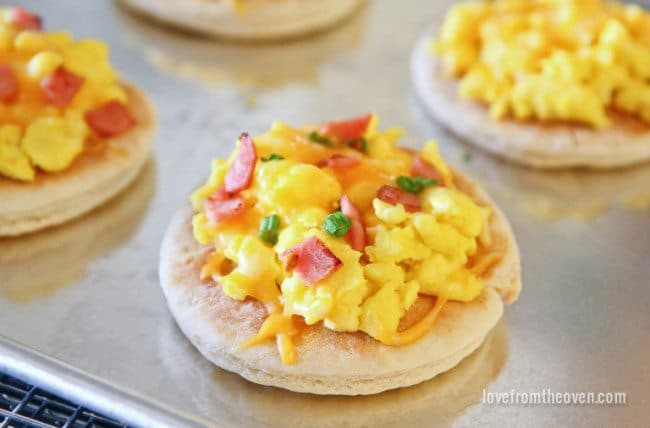 Ready to serve!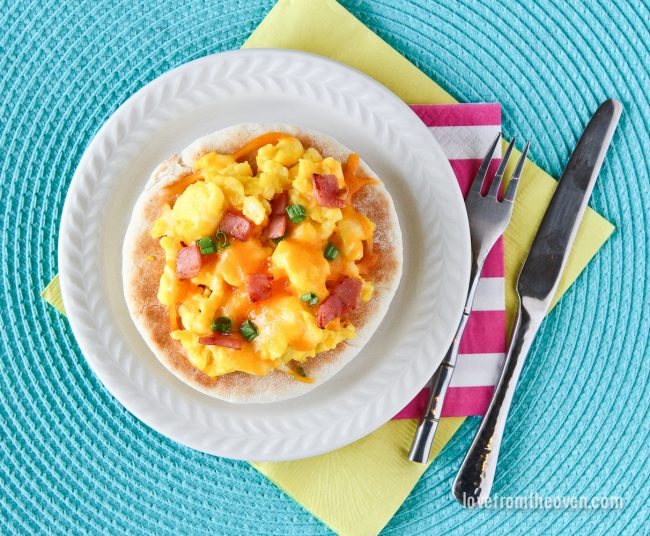 My girls aren't fans of gravy (crazy children!), but if your family enjoys gravy (it's certainly one of my favorite things to combine with biscuits), I think these would be amazing topped with a bit of gravy just before you add the eggs.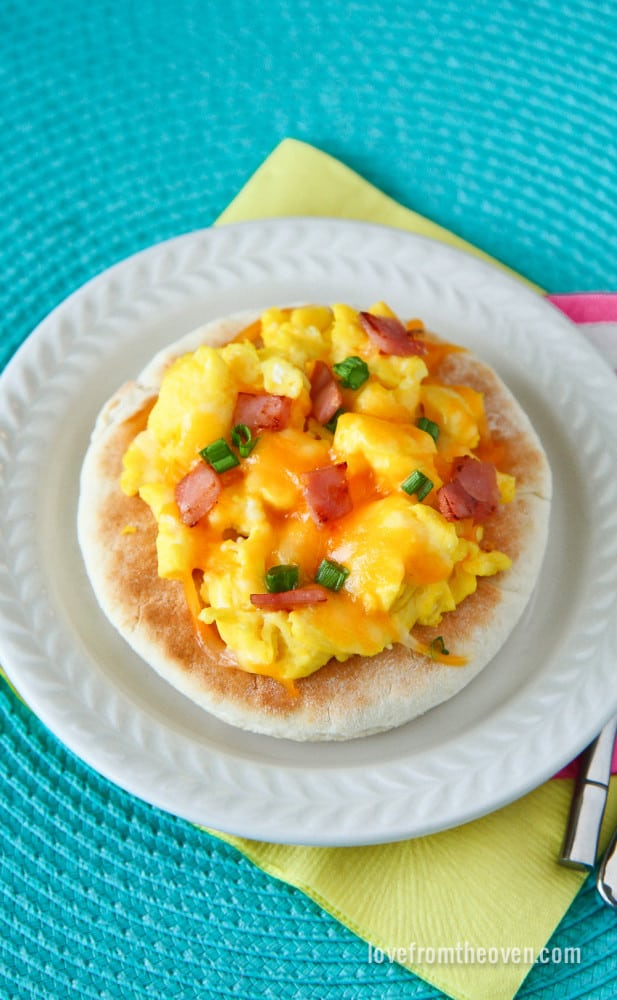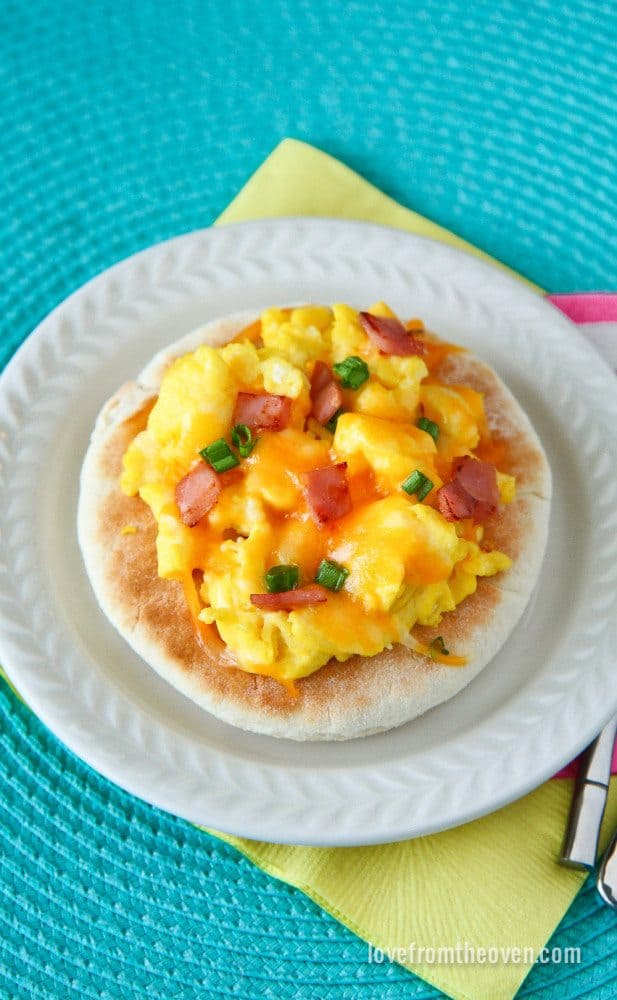 You can find this recipe both here and over on Krusteaz!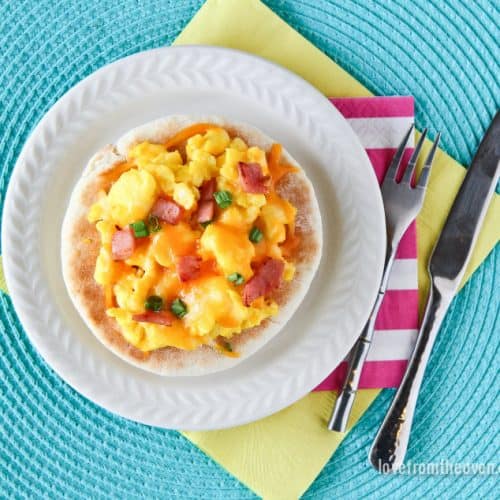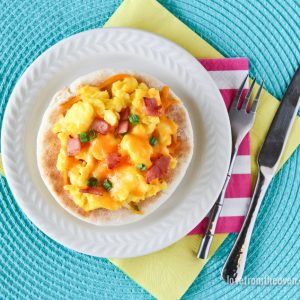 Breakfast Pizza
Ingredients
2 1/2

cups

Krusteaz Buttermilk Pancake Mix

1/3

cup

cold milk

1/3

cup

vegetable shortening

1

egg

Six servings of scrambled eggs

prepared how you prefer

1/2

cup

grated or shredded cheese

Various toppings that you enjoy - bacon

ham, Canadian bacon, mushrooms, or other veggies.
Instructions
Preheat oven to 400°F.

In medium bowl, stir together pancake mix and remaining ingredients with a fork until dough forms. Transfer dough to lightly floured surface.

Roll out dough and fold in half; turn one quarter turn and roll to 1/4-inch thickness. Cut with 5-6 inch biscuit cutter. Place biscuits side by side with edges touching onto ungreased baking sheet.

Bake 6-8 minutes or until golden brown. Remove from oven, yet leave on pan.

Flip biscuits over, making the bottom sides into the tops. Top each biscuit with scrambled eggs, a sprinkle of cheese and any other toppings you desire.

Place back in oven for approximately 2-4 minutes or until cheese has melted. This can happen quickly, so keep a close eye on them.

Remove from oven, transfer to plate and serve.
Want another delicious recipe that is a perfect breakfast for dinner recipe? Try my Silver Dollar Sliders!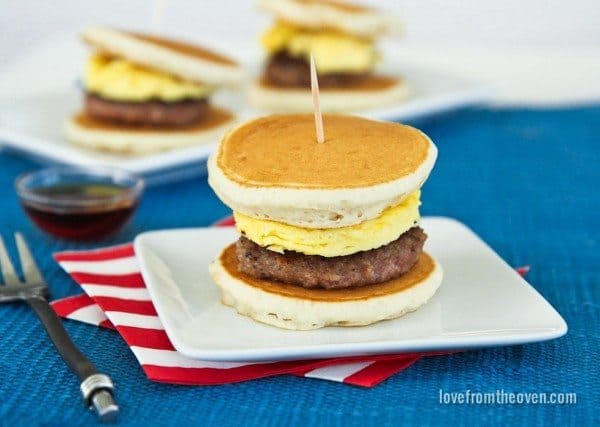 Disclosure: As a member of the Krusteaz Baker's Dozen, I am compensated for my posts with Krusteaz. All opinions are mine and mine alone.