A few weeks ago I was catching up on my favorite blogs, and reading about Bakerella's trip to the Home and Housewares Show when I spotted a new product from Chicago Metallic – an amazing mold to make Brownie Bowls. Shut the front door. BROWNIE BOWLS.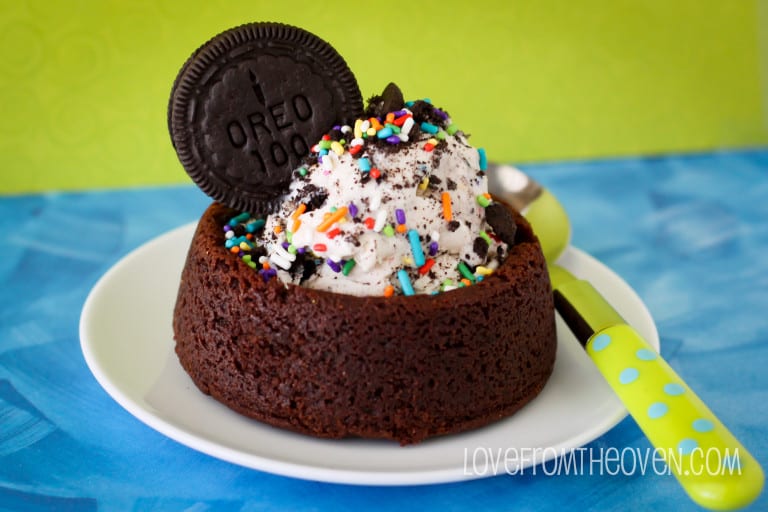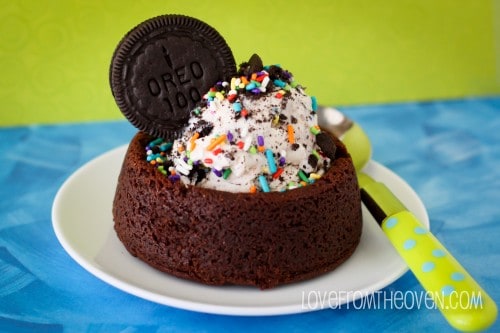 I couldn't hurry myself over to the Chicago Metallic website fast enough. And there they were. An amazing set of Brownie Bowls for $10.99. Shopping cart, checkout, start stalking UPS trucks… And they arrived. The UPS left them by the door and ran back to his truck (I think he's afraid of me – sometimes I get really excited when I know that he's bringing me stuff like, well, Brownie Bowls).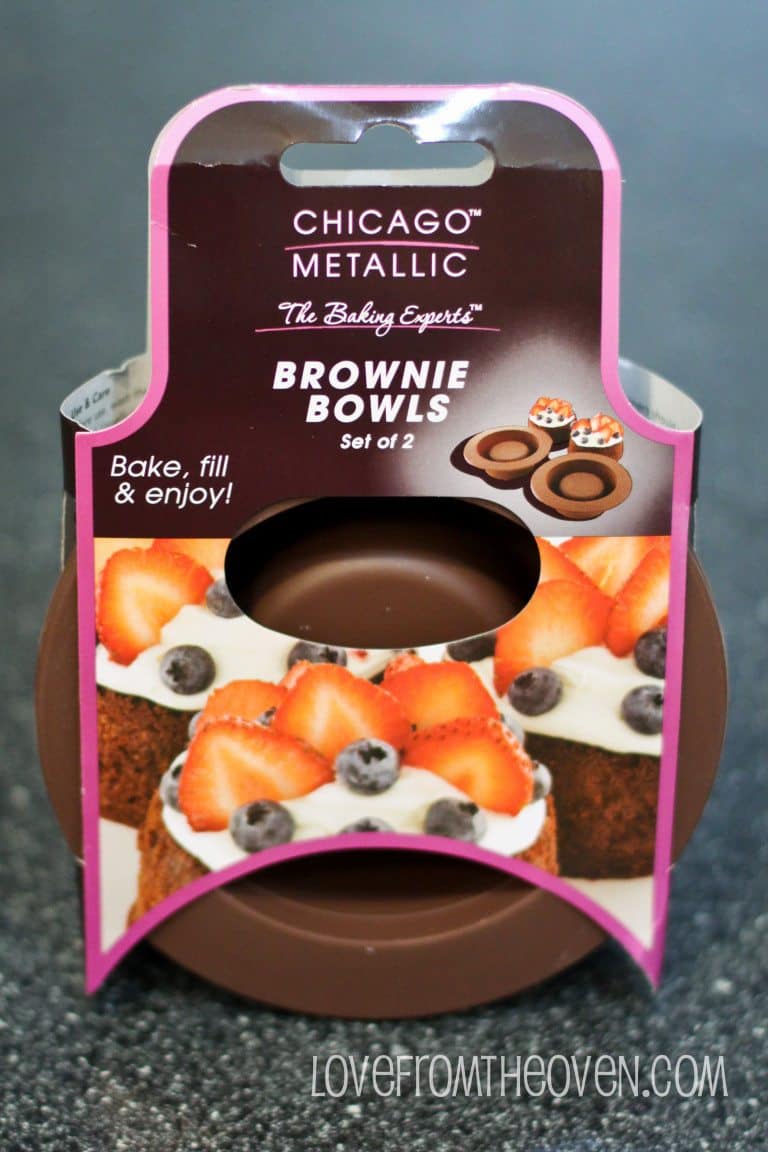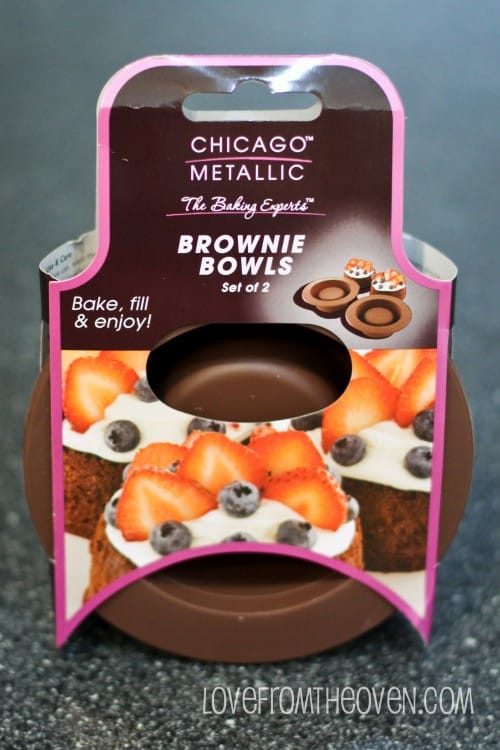 The possibilities are endless. Ice cream. Mousse. Fruit. My morning cereal. Think of all the ways to use them! So let's give them a try.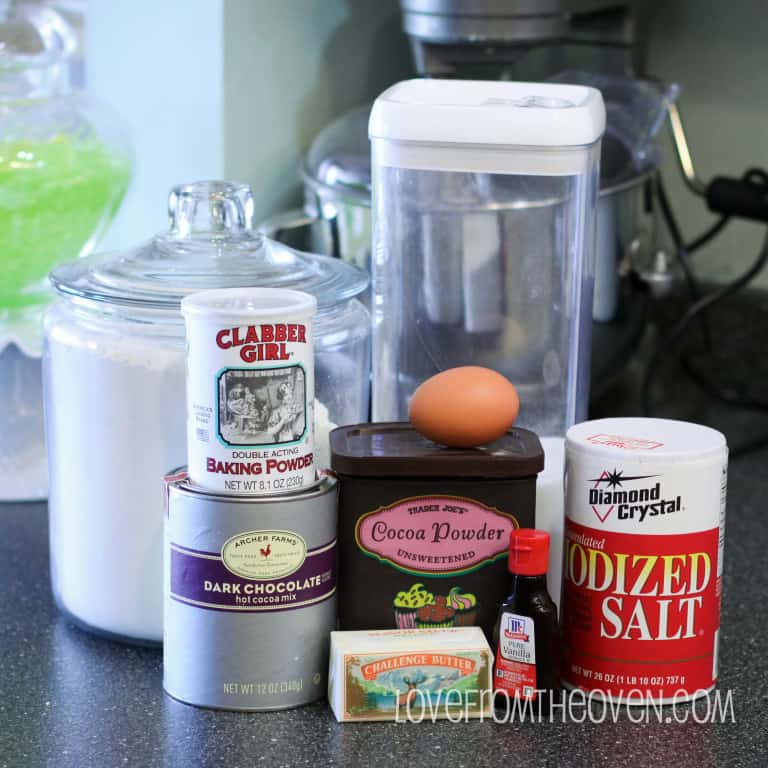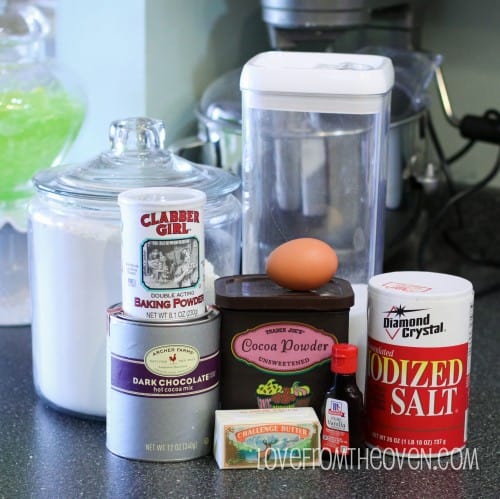 Because I'm on a bit of a Hot Cocoa kick lately, I decided to try some Hot Cocoa Brownies. Here's what you need…
Hot Cocoa Brownie Bowls
Makes Four Bowls
3/4 Cup All Purpose Flour
1/4 of Hot Cocoa Mix
1/4 cup of Cocoa
1 tsp baking powder
1 stick of butter, melted
1 Tablespoon Oil (such as canola, vegetable, coconut..)
1 tsp vanilla
3/4 cup sugar
1 egg
Preheat oven to 350 degrees F. Combine butter, oil, vanilla, sugar and egg in one bowl, and combine dry ingredients in a separate bowl. If you butter is still hot from melting, mix it with the sugar prior to adding the egg to it. Add wet ingredients to dry and stir until combined. Spray your Brownie Bowls with cooking spray. I put my brownie batter into a large Ziploc bag, clipped off the end and piped it into the Brownie Bowls. Because it's a fairly thick recipe, I did have to spread it with a mini spreader to get it to fit the mold perfectly. I cooked two bowls at a time, and each took about 17 minutes, but ovens vary, so plan between 15-20 minutes. Remove from oven, let cool a few moments. Transfer onto plate or cooling rack. Clean your Brownie Bowl molds, respray, refill and repeat baking.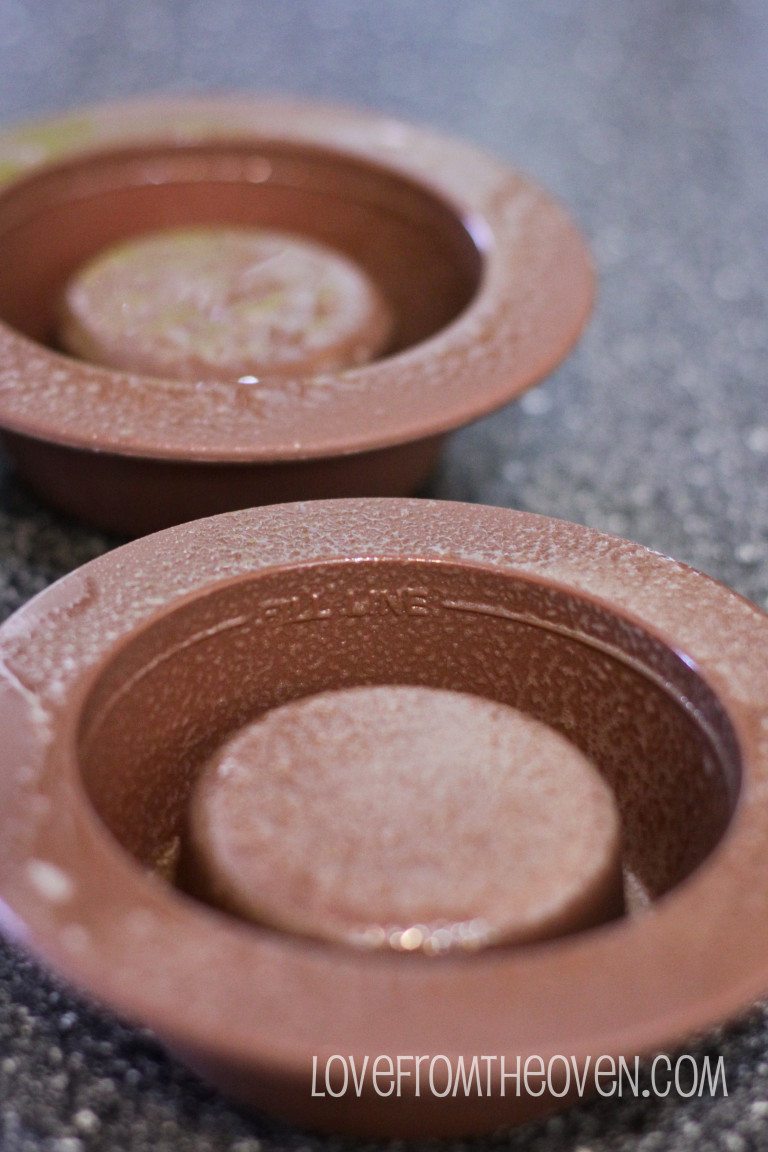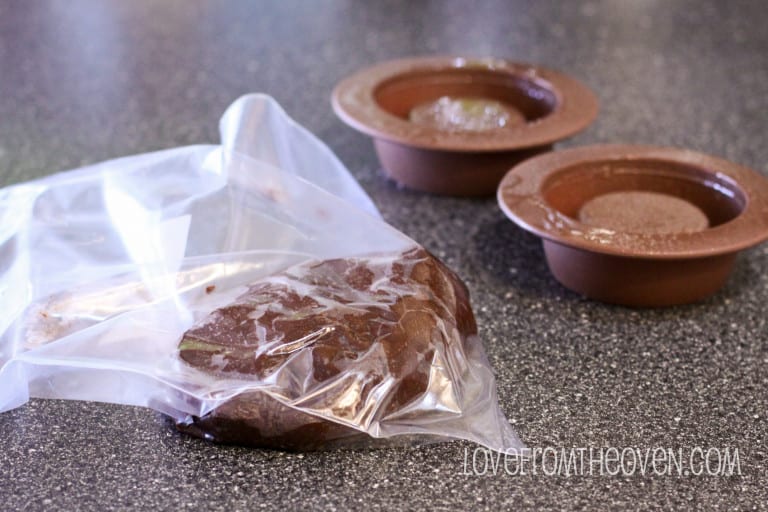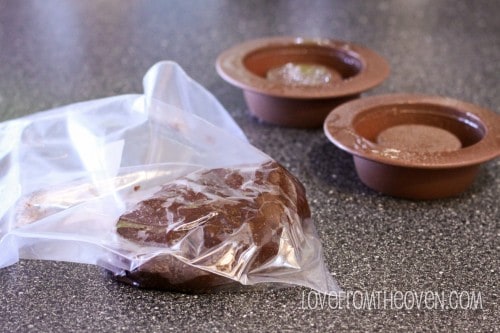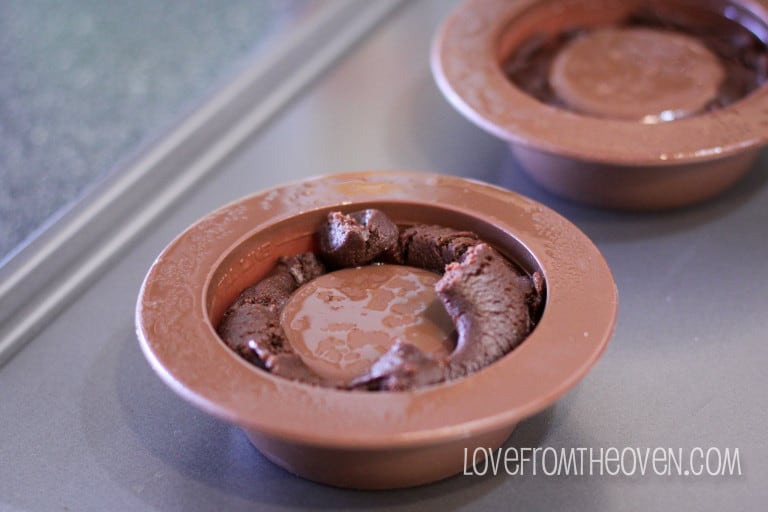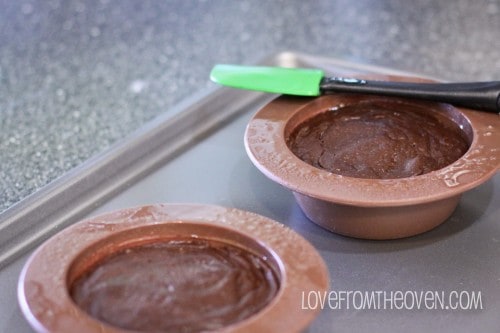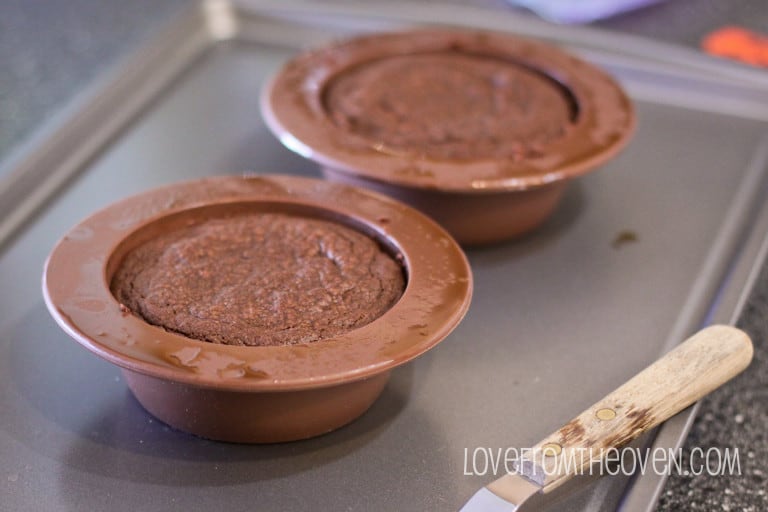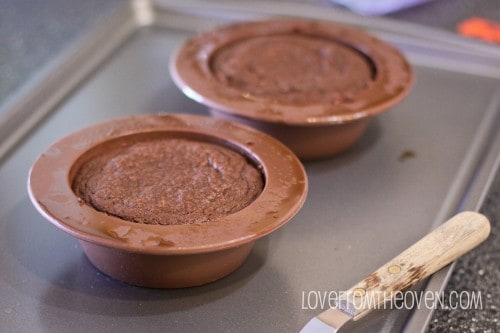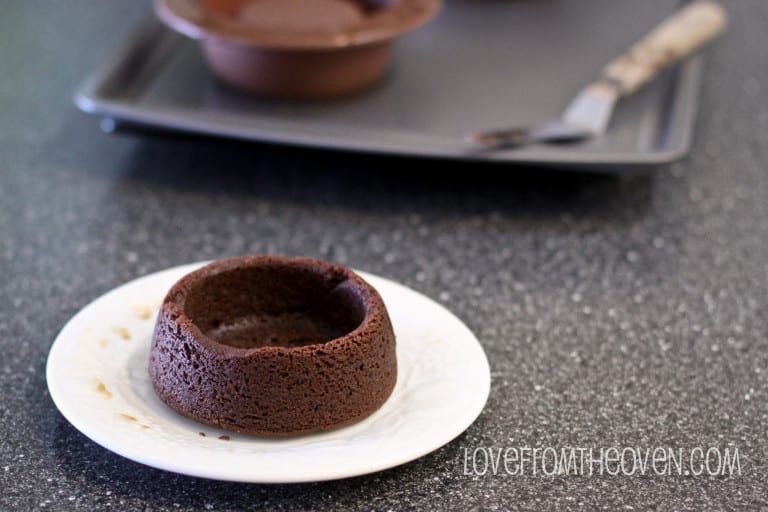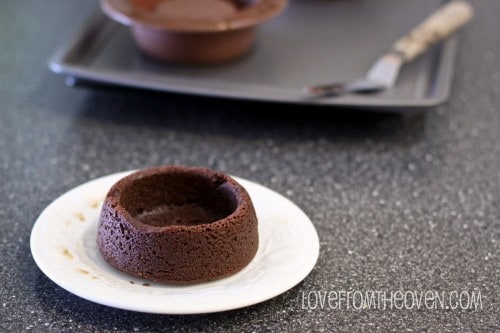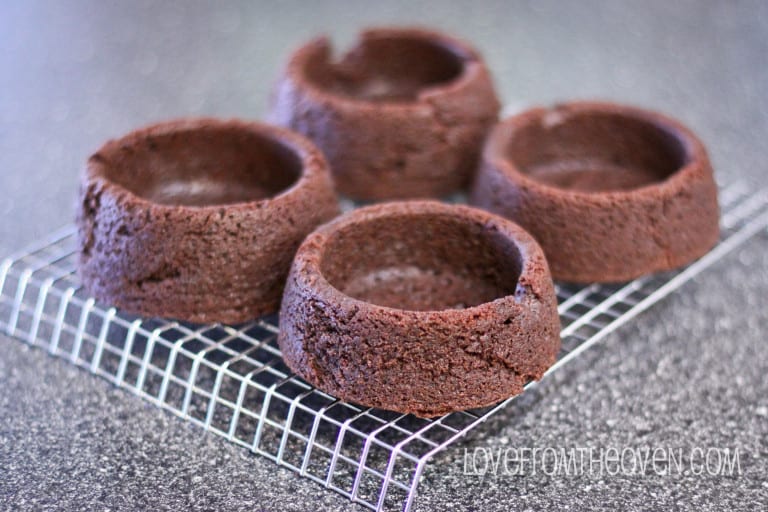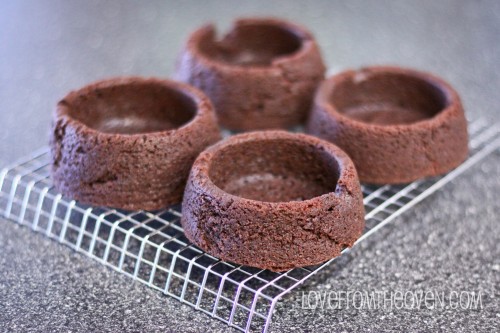 The Brownie Bowls worked wonderfully and came out of the molds so easily. LOVE these.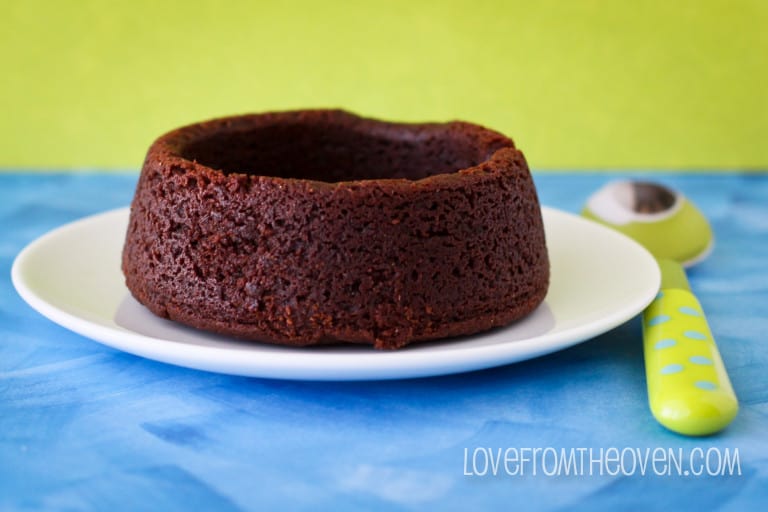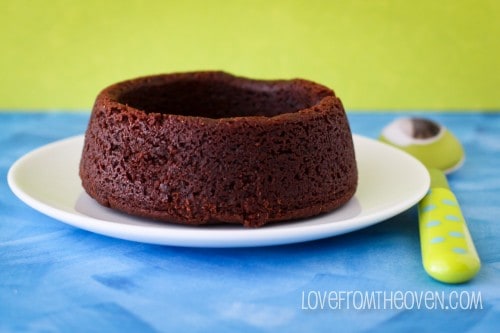 While you could just eat the bowl, I mean it is a brownie, it's probably more fun to actually fill it with something, right? Well when I saw that Breyers made a Birthday Oreo Ice Cream, it simply had to be put in a Brownie Bowl.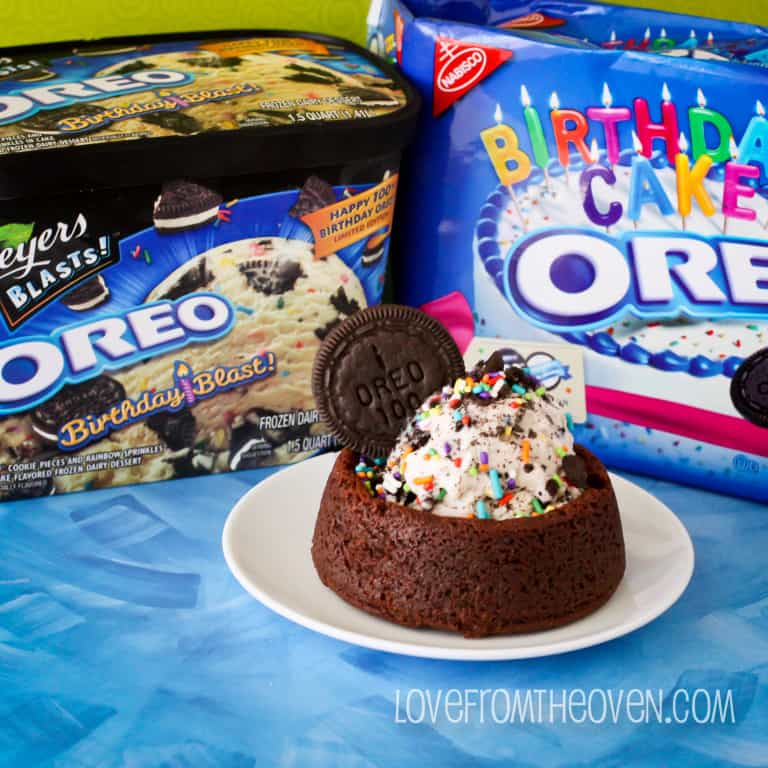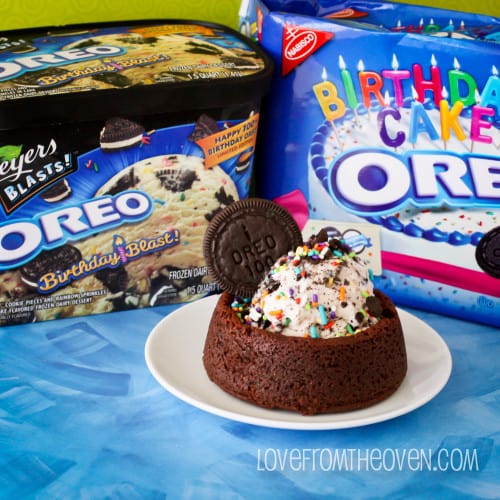 Yum!!!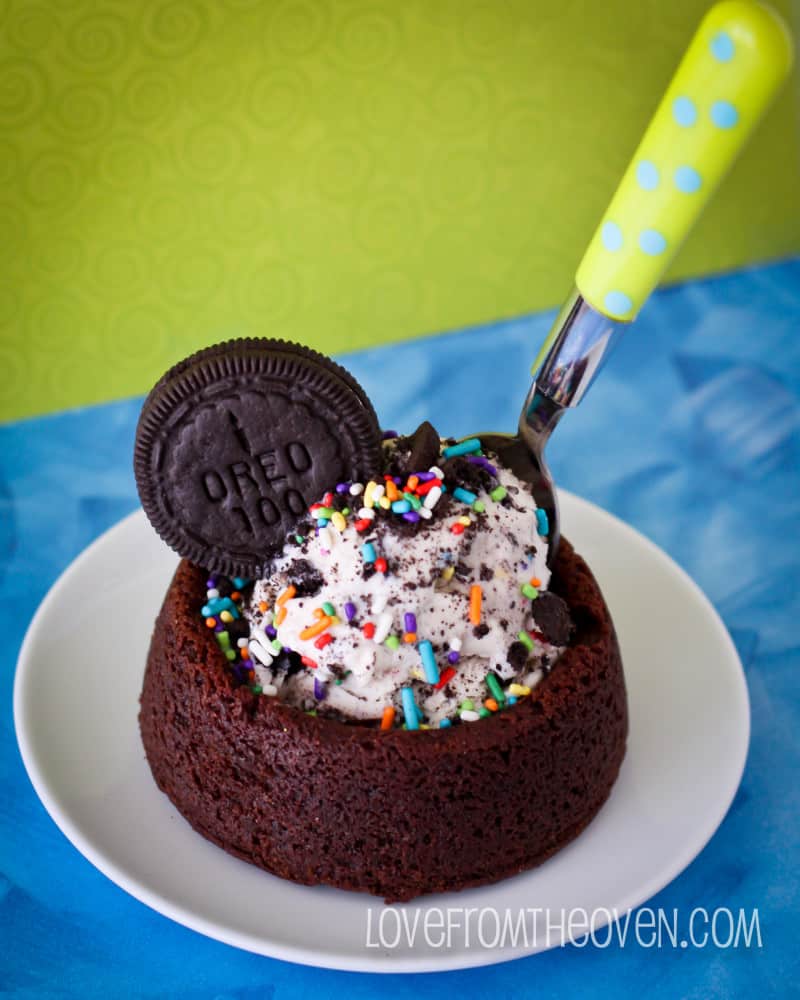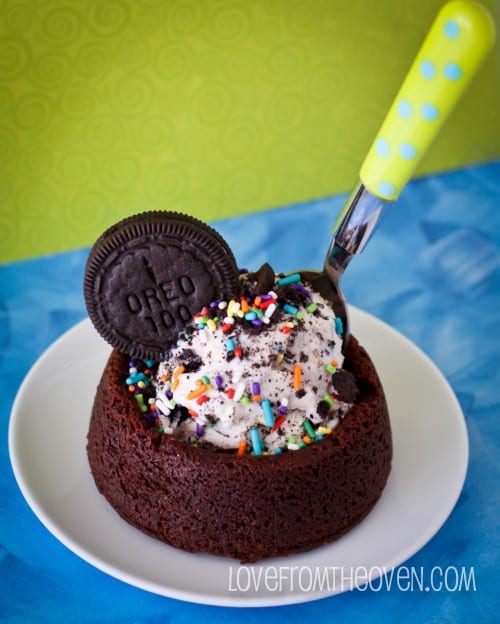 I really love these Brownie Bowls. So much fun. So many possibilities.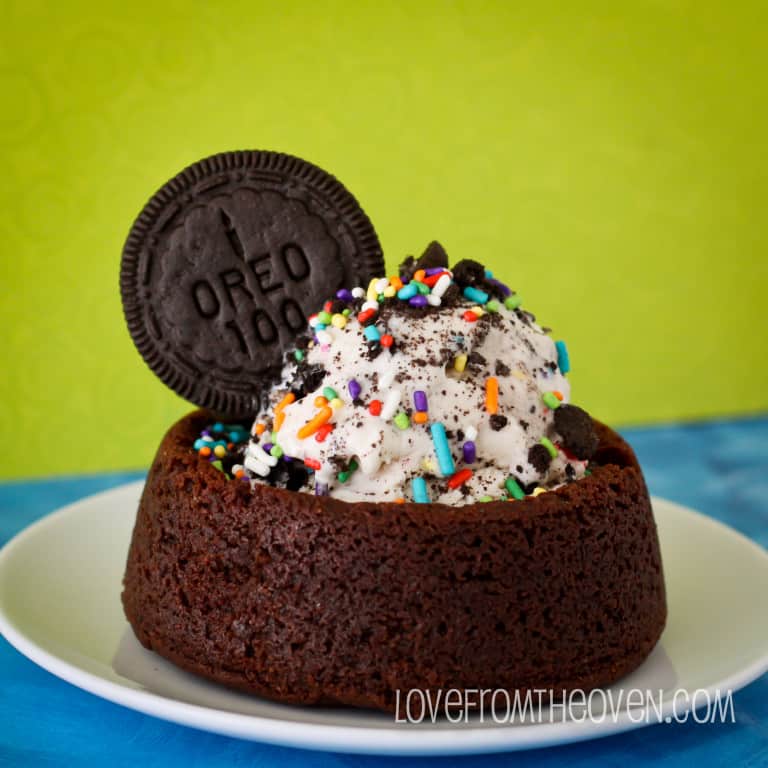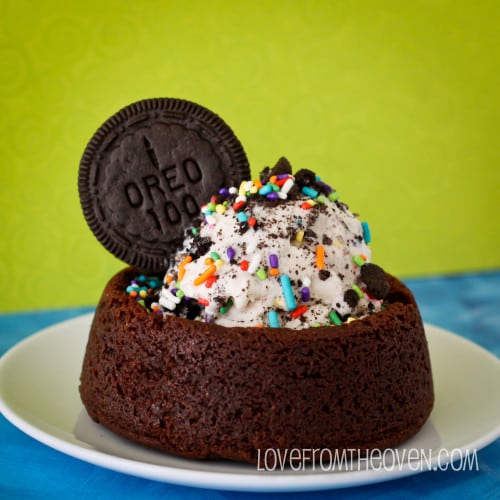 Chicago Metallic has agreed to give three of my readers their own set of Brownie Bowls. Yay!!!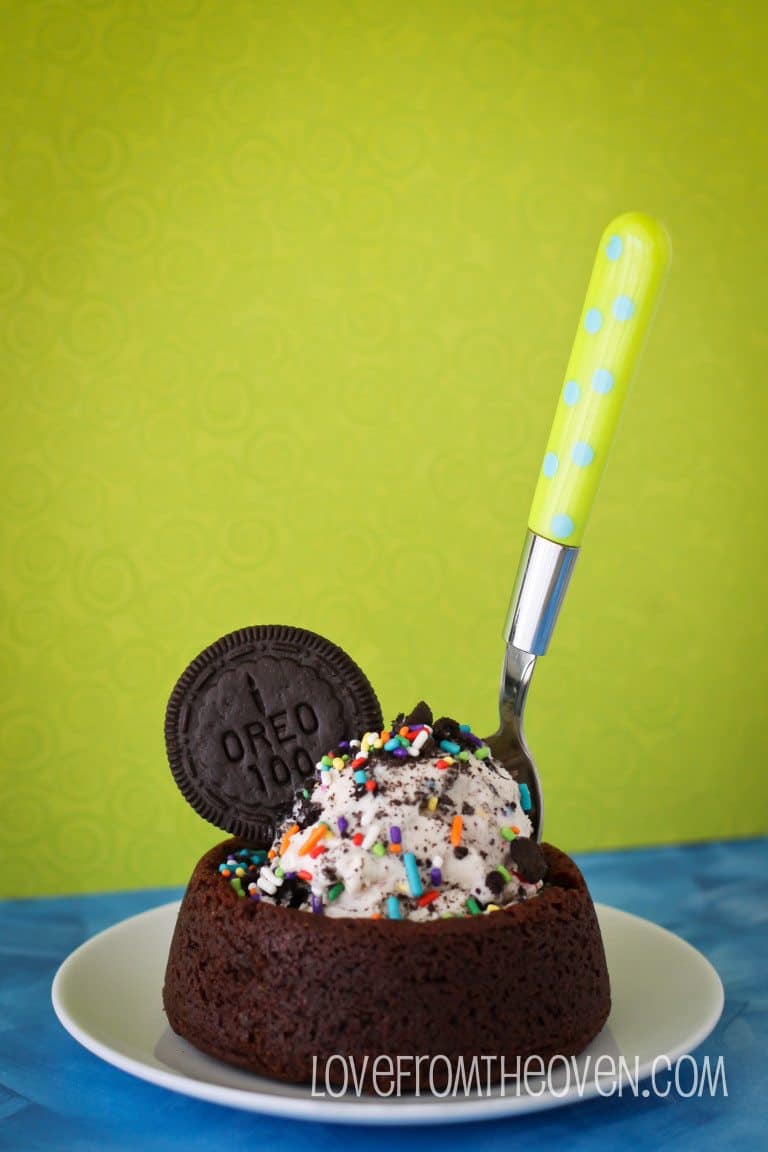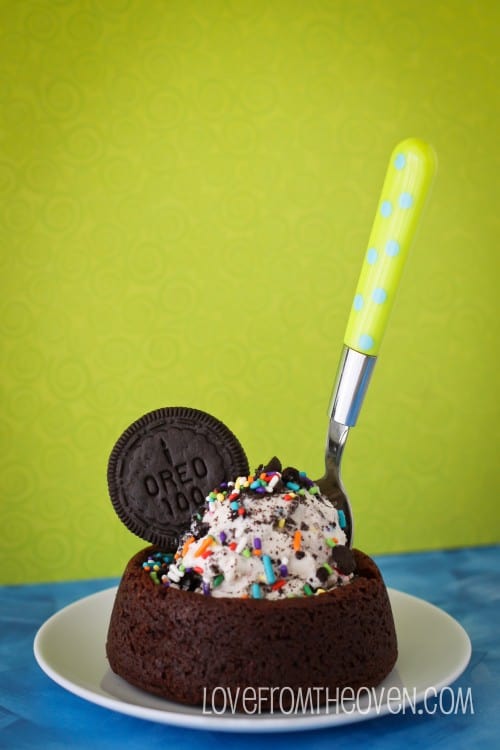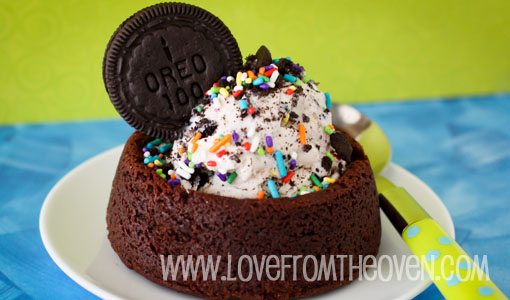 To enter, leave a comment on this post telling me WHAT YOU WOULD MAKE WITH BROWNIE BOWLS. For additional entries, you can follow Love From The Oven and Chicago Metallic on Facebook & Twitter and share this giveaway with your friends. Please use Rafllecopter (below) to enter – it's super easy! Three readers will be selected at random to win. Open to US Residents only. Thank you to Chicago Metallic for sponsoring this awesome giveaway and good luck to all who enter!
CONTEST HAS ENDED. THANK YOU!