So after the crazy delicious brownie recipe round up, I pretty much had no choice but to make brownies. After seeing all the amazing recipes, I knew I wanted to include caramel and pretzels, as well as keep it simple. Mission SO accomplished… Caramel And Chocolate Chip Brownies With A Pretzel Crust. Yum, yum and YUM.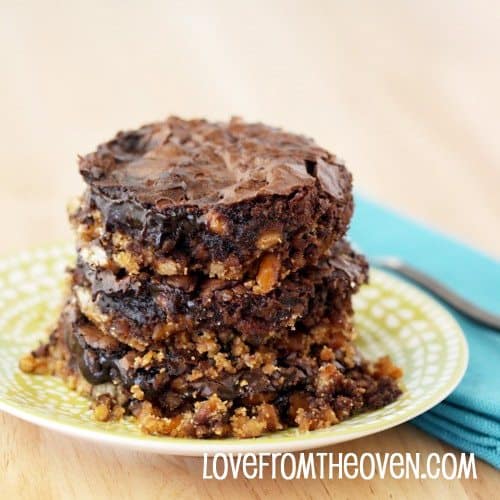 In keeping it easy, I used a box brownie mix, which I will admit I actually prefer to brownies from scratch. I blame it on growing up on box brownies, so when I think of brownies, that's the taste I want. Here's what you'll need…
Your favorite brownie mix and ingredients
Your favorite mix ins – I went with Kraft Caramel Bits and Nestle Chocolate Chips, but be creative, nuts, dried fruits, peanut butter, candy bars – whatever you want – go for it!
3 cups of crushed pretzels
1 cup melted butter
5 tbsp sugar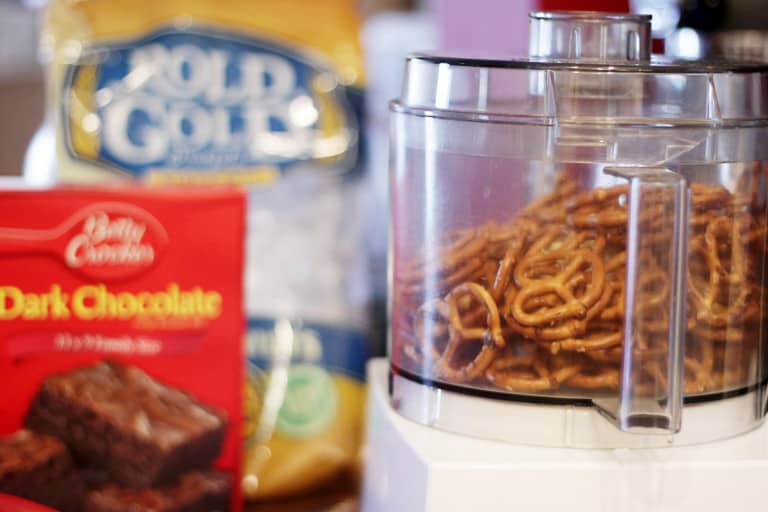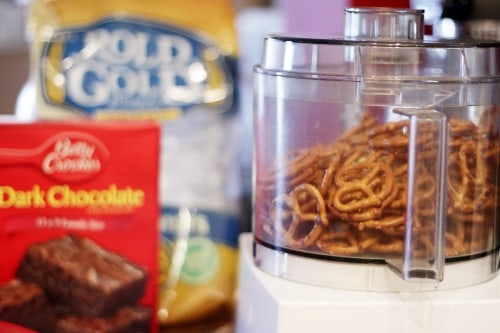 To make the crust, I gave my pretzels a quick spin in the food processor. I didn't want to completely turn them into crumbs, as I am a fan of crunchy texture in brownies. While I was crunching up the pretzels, I melted my butter in the microwave.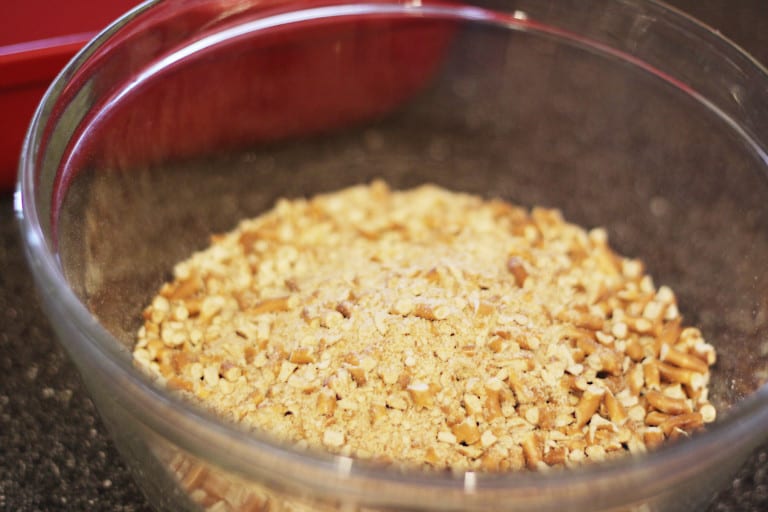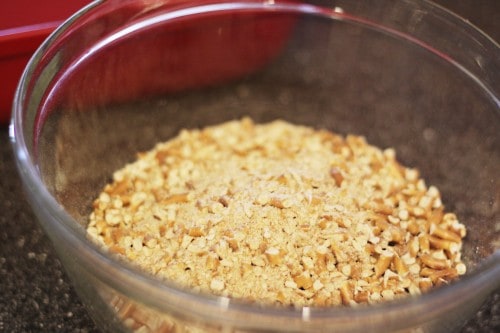 Combine your melted butter, crushed pretzels and sugar…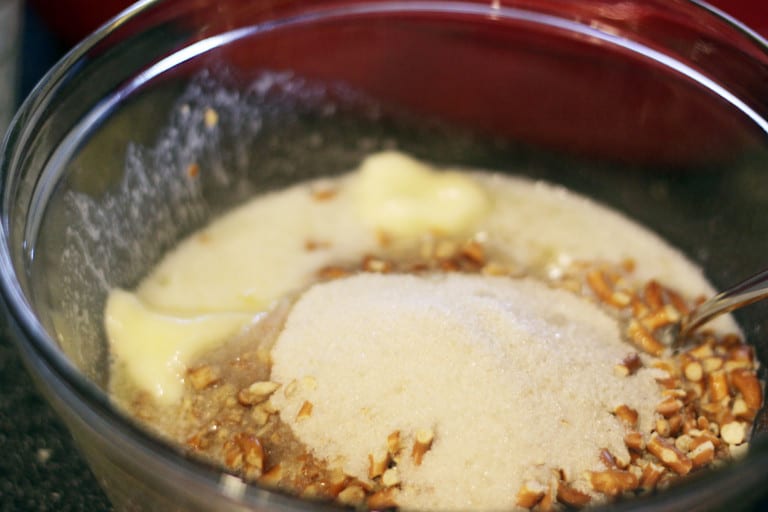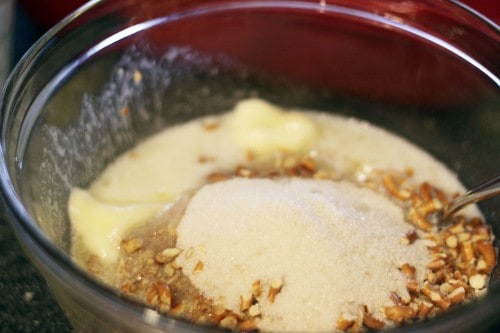 Mix well. Taste test, because a good baker should always taste test. Work with me here.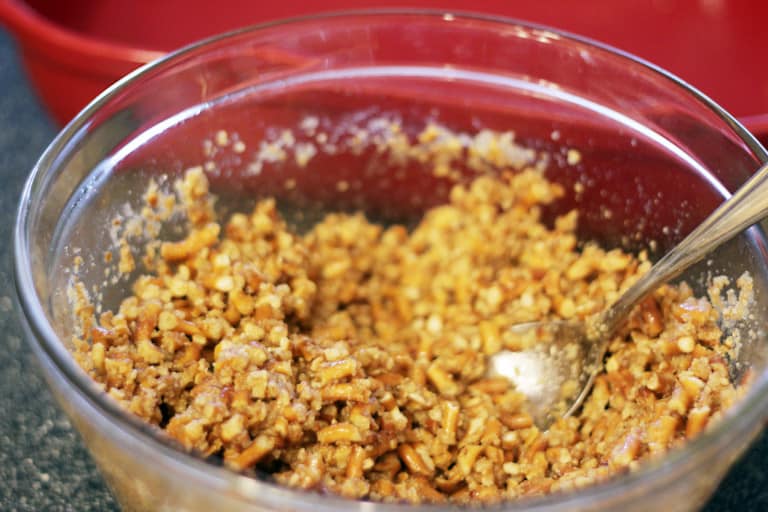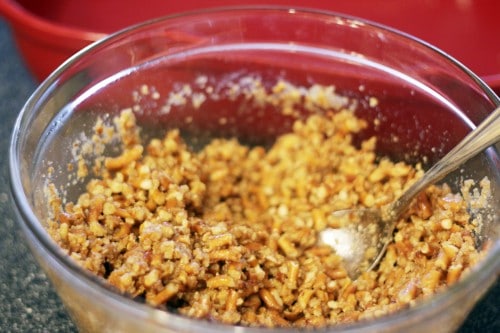 Press the pretzel mixture into a baking pan that has been lightly sprayed with cooking spray. Next prepare your brownie batter (with your favorite mix ins, such as chocolate chips and caramel bits)  as instructed on the box or from your favorite brownie recipe.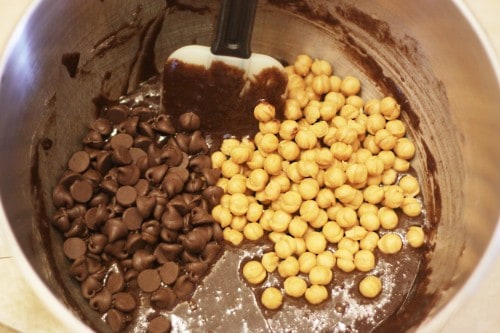 Spread your brownie batter onto the pretzel crust.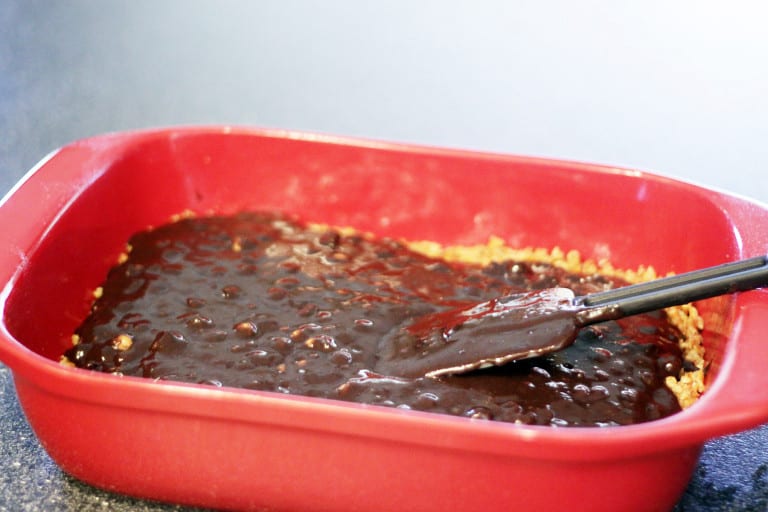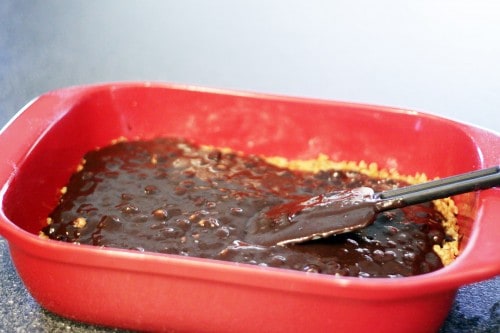 Bake according to the package directions on your brownies. When done you can dig in with a fork, cut them up, or my favorite – cut with cookie cutters (I use simple round ones). Check out the crust on the bottom of these babies!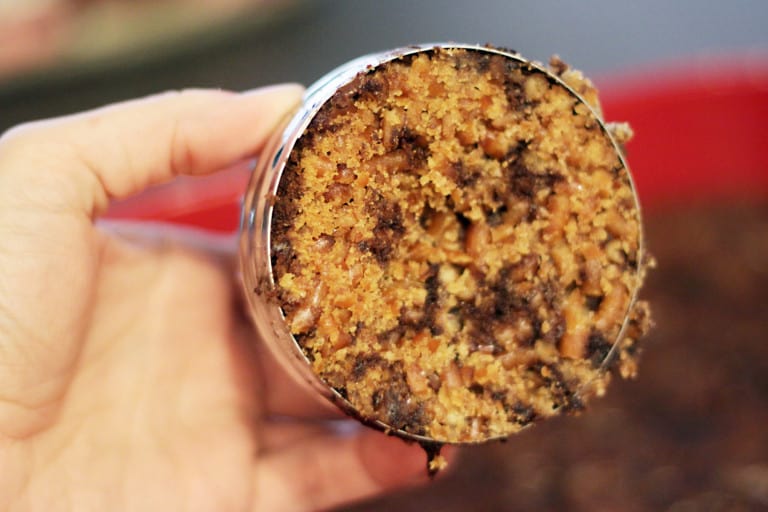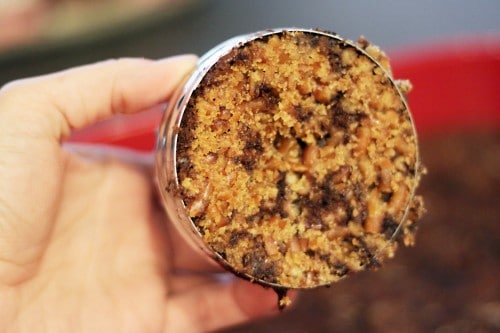 Holy heck – um, yes please! Ready to serve! These would be spectacular with a scoop of ice cream and some caramel and/or chocolate sauce on top. I just may have to do that tonight actually.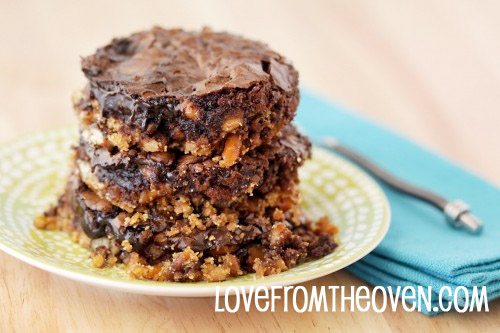 Enjoy!