So recently I was wasting time doing important stuff on Pinterest, and I came across something that stopped me in my tracks. PRETZEL CONES.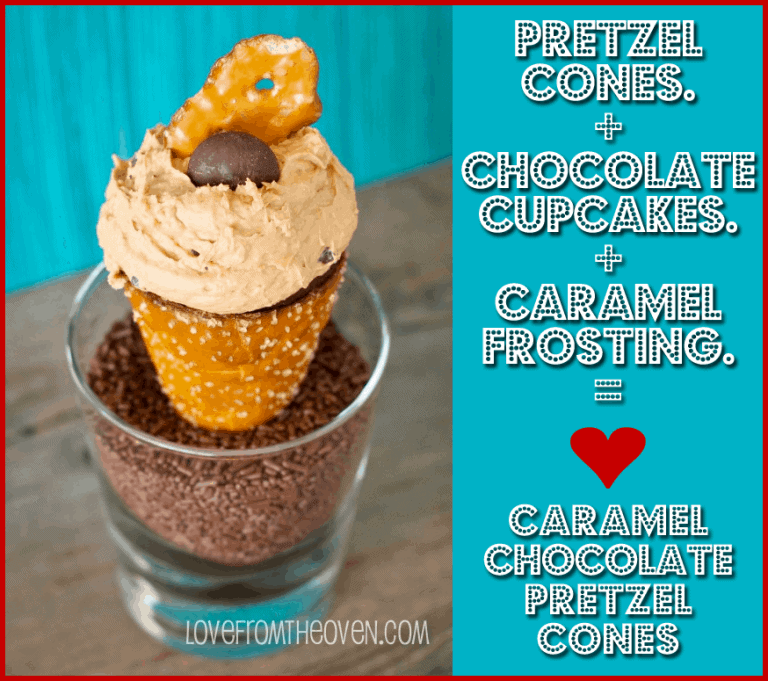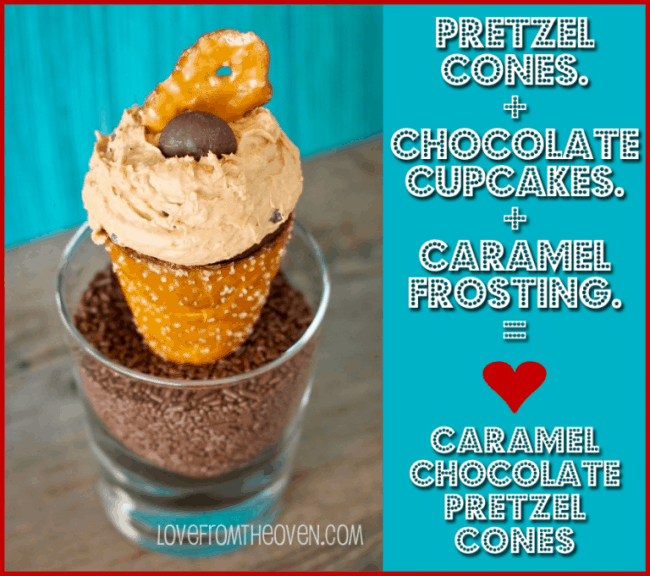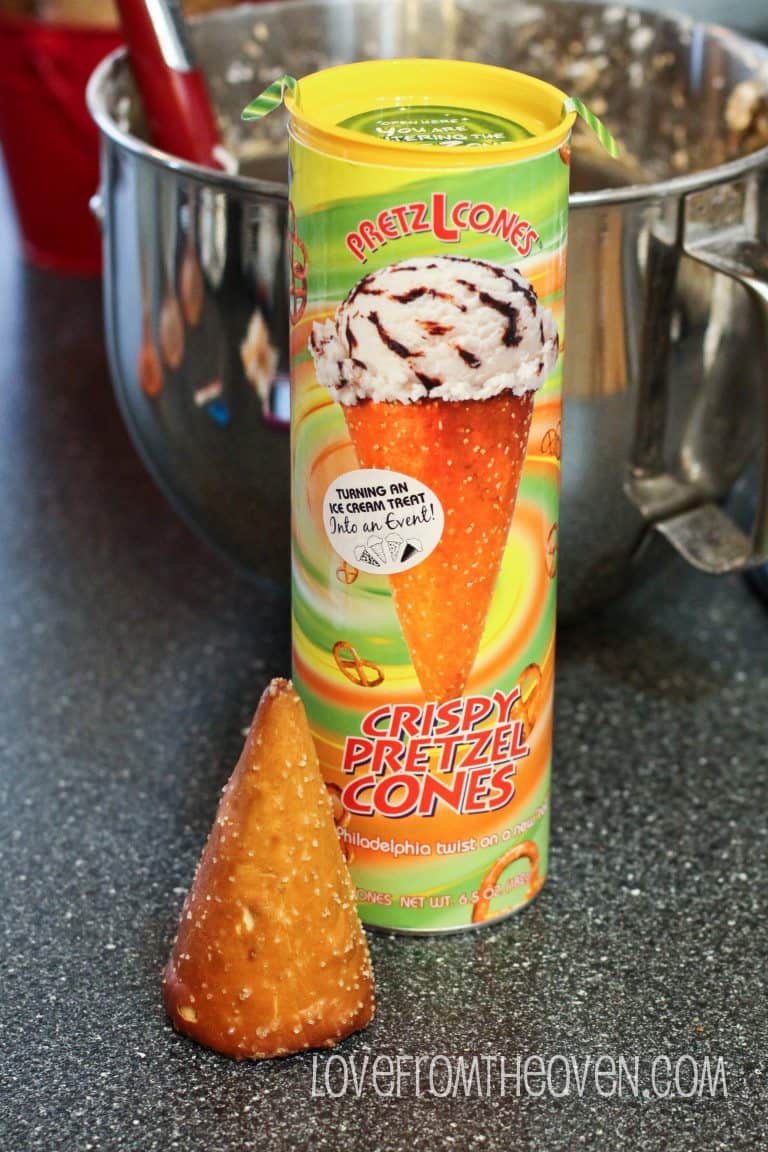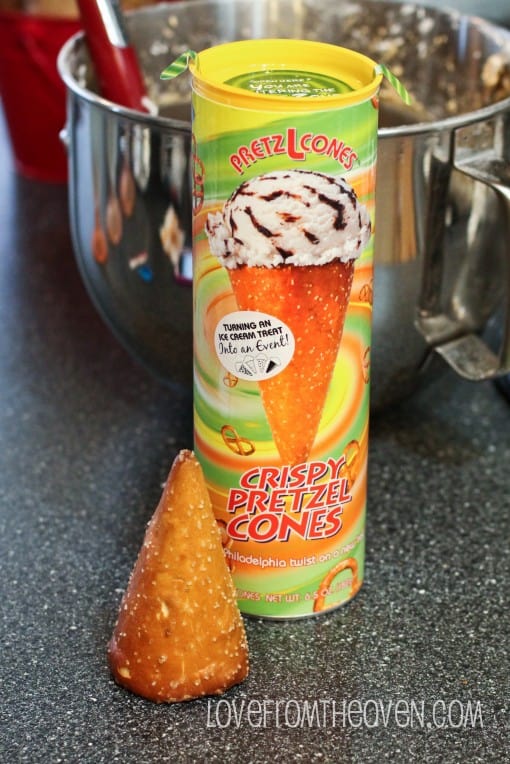 Did you hear me? PRETZEL CONES PEOPLE???? Shut the front door! It was a life altering moment. Can you even begin to imagine the possibilities??? Holy sweet and salty combinations batman! And I HAD to have them. ASAP, stat, tout de suite, now now NOW.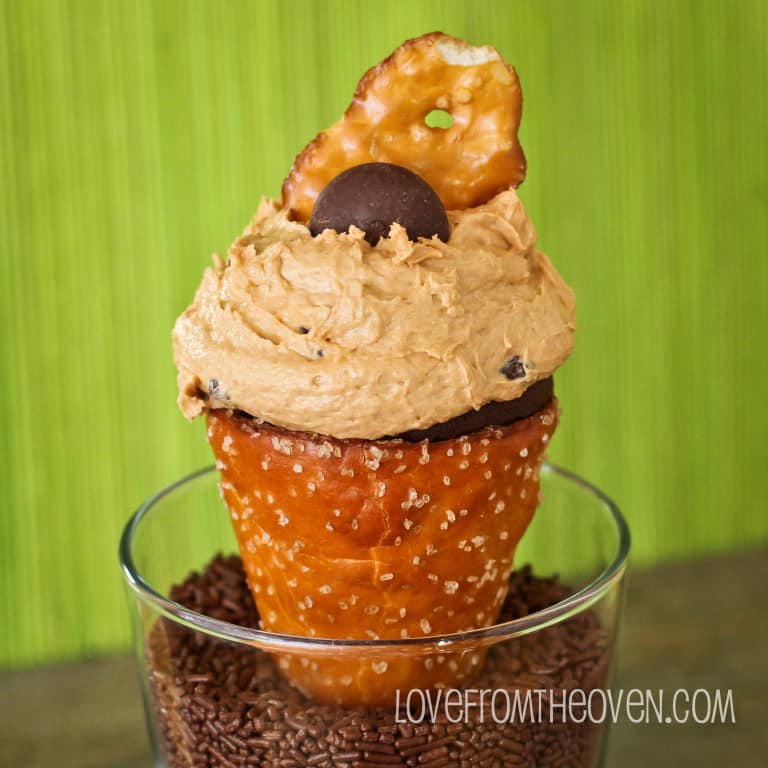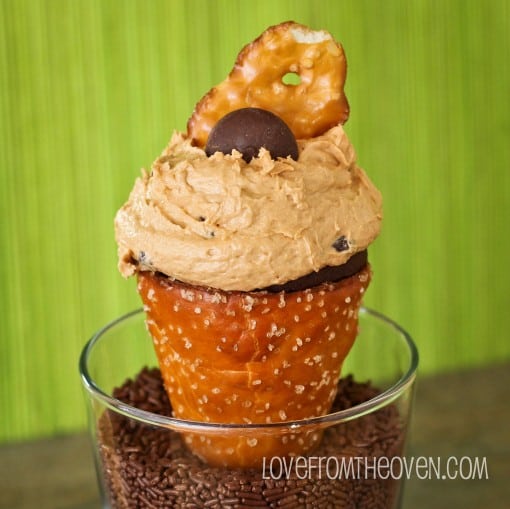 I quickly found that Cone Guys are one of the main creators of these fabulous cones. For the most part it's easy to get your hands on some, that is if you own an ice cream shop or like to buy things by the pallet. While buying these by the pallet does seem like a fairly reasonable option in my mind, after searching high and low, I finally found them in a more reasonable quantity at Fancy Flours (though don't rule out that pallet option). I ordered them as fast as my fingers could hit "buy now". Thankfully Fancy Flours ships quickly and within a few days the wonder that is the pretzel cone arrived in my home. Fancy Flours has offered to give one lucky Love From The Oven reader a prize pack of four varieties of Cone Guy Cones – head here to learn more and enter to win!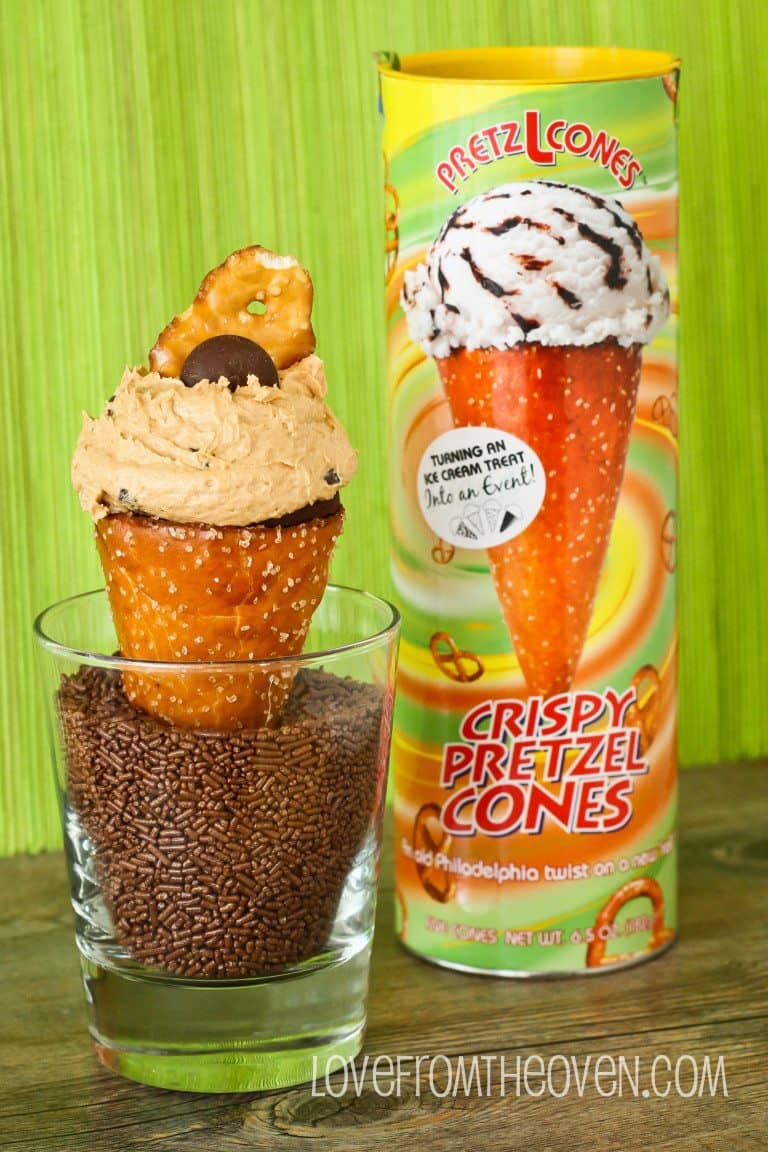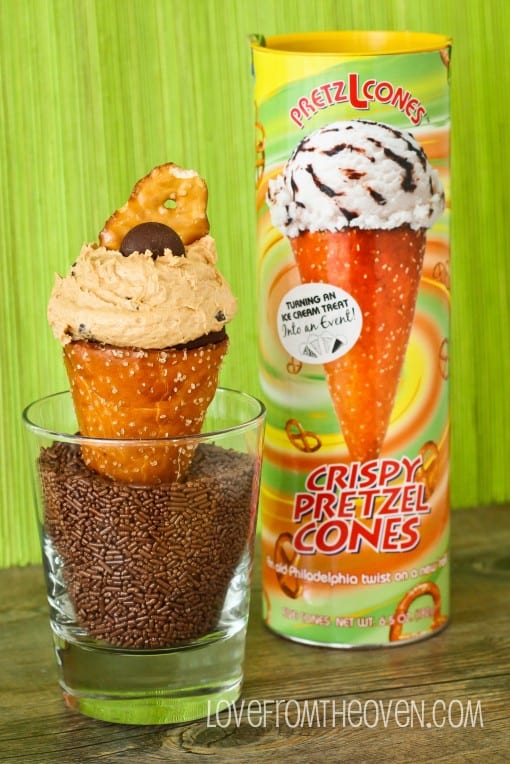 It was hard to decide what to make first. I mean I could write a whole blog dedicated to pretzel cones. And might. But to start with I decided that I would go with Caramel Chocolate Pretzel Cupcake Cones.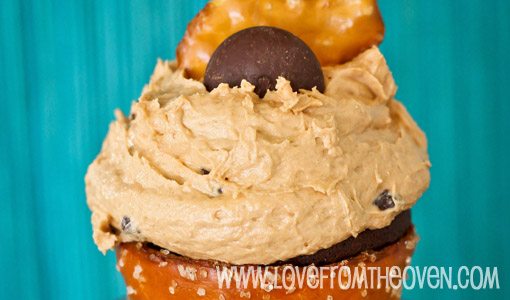 First I baked up some chocolate Duncan Hines cupcakes. Easy peasy. Then it was time for some frosting. I finally found the new Duncan Hines Frosting Creations here in Phoenix (at my Fry's/Kroger) and got my hands on some caramel…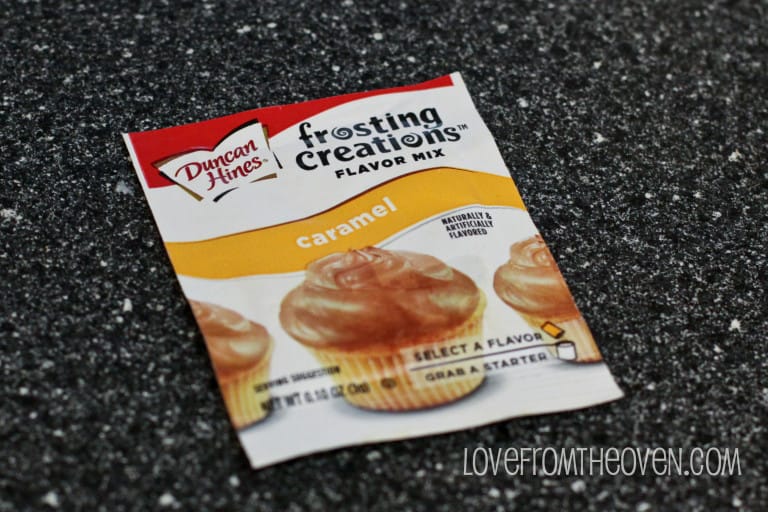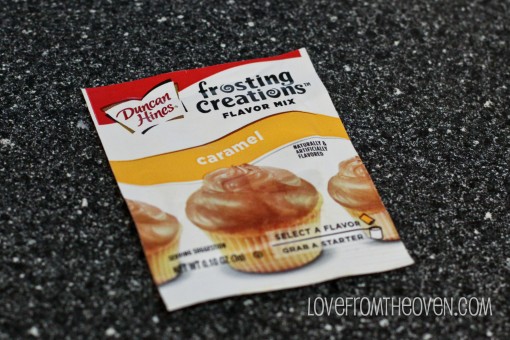 Because I can't leave well enough alone, I added mini chocolate chips to the frosting. We are sort of going for a fake ice cream look here, and chocolate chips and ice cream are like BFFs.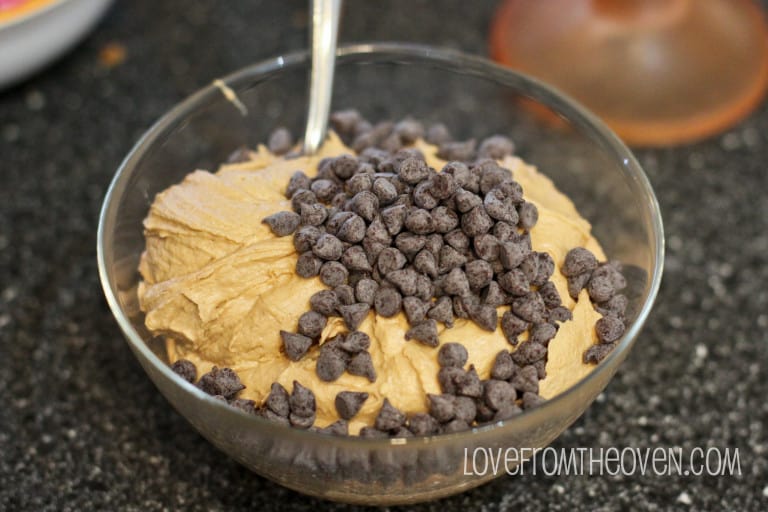 After the cupcakes were cool, I took them out of their wrappers and dropped a cupcake into each pretzel cone. My little ice cream parfait dishes that I've had forever make great holders for this process.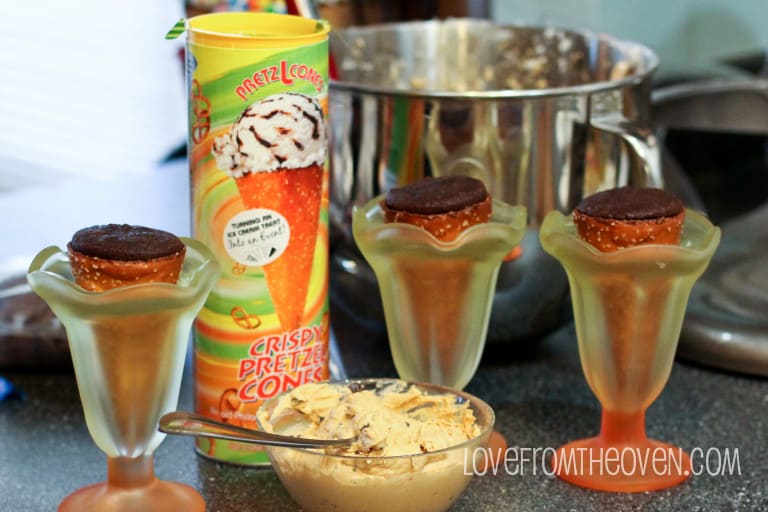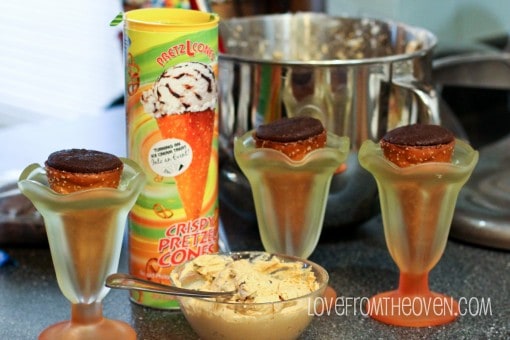 And topped each cone with a scoop of frosting.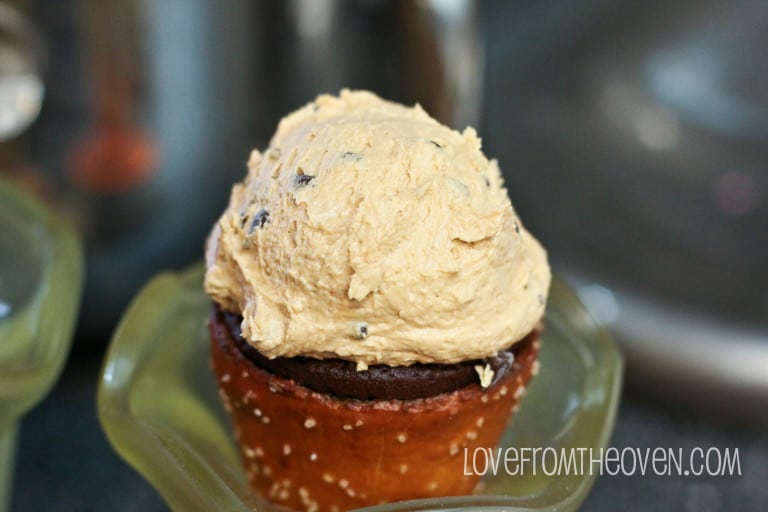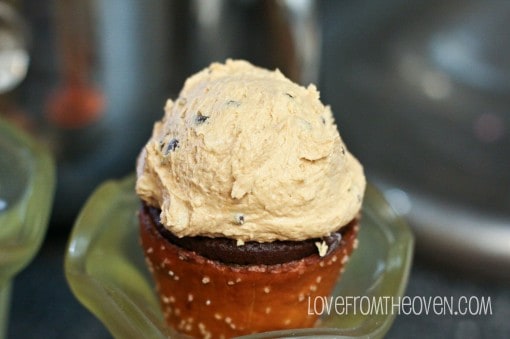 That's it. Crazy easy, right? I did add a pretzel and piece of chocolate to the top, as one needs garnish.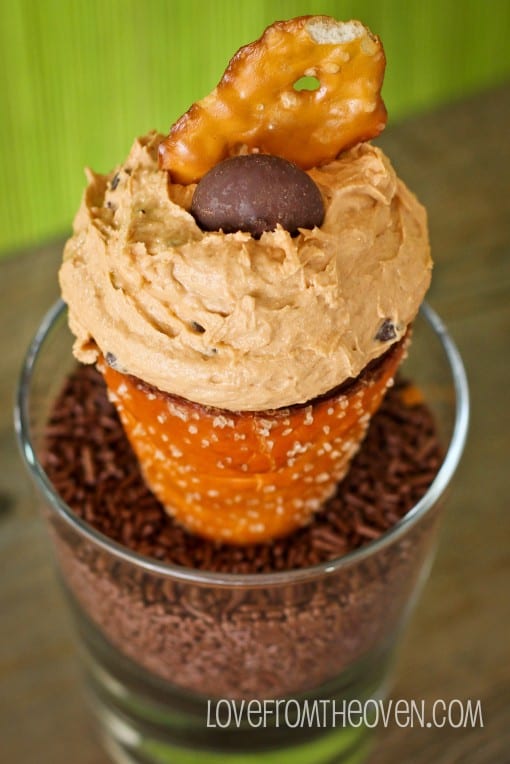 Pretzel cones!!! I may be a bit too excited about these. I want to put everything I can in them. Sweet, savory, air – anything would be better in a pretzel cone! A four course pretzel cone meal seems to make total sense in my head.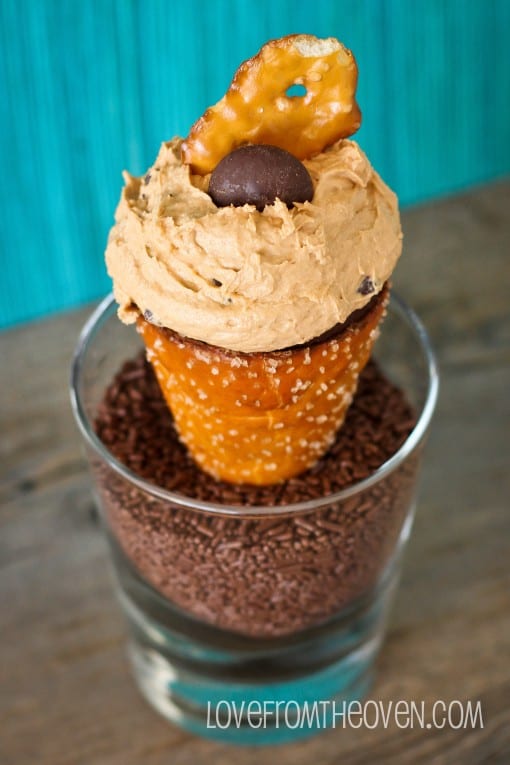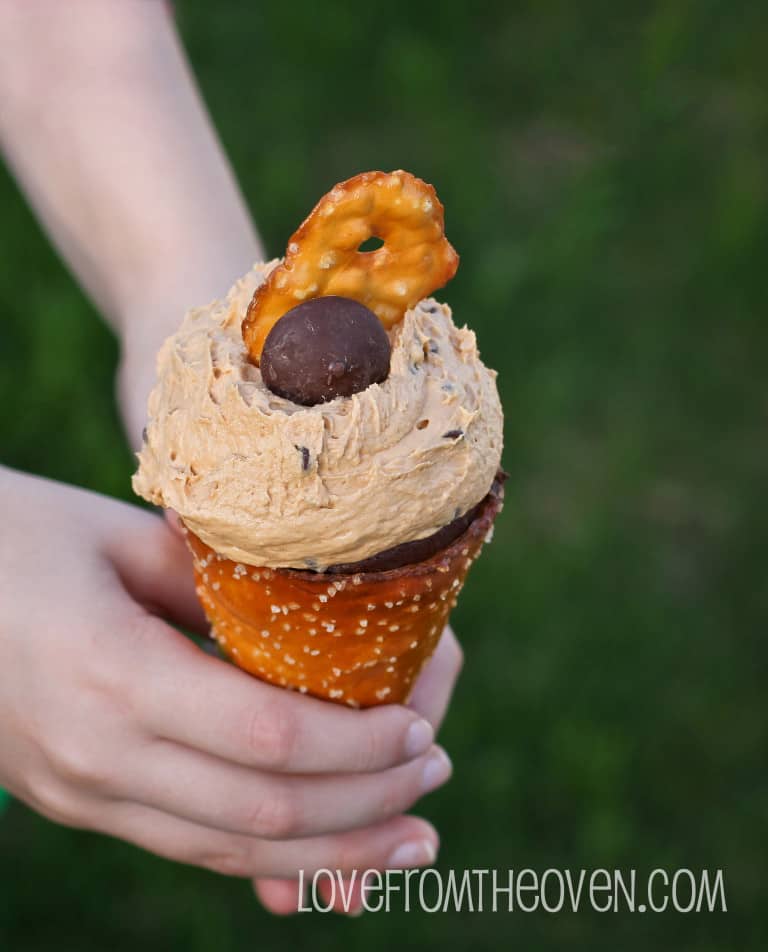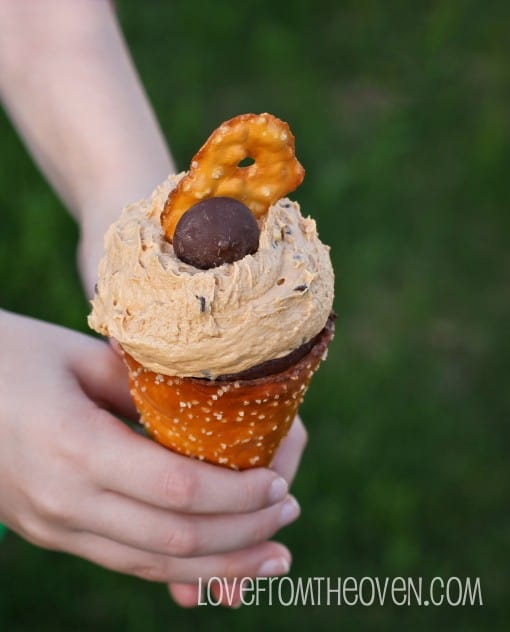 My family was equally as excited with the arrival of the pretzel cones. I can't say for certain, but they may have even prompted the arrival of flowers. I haven't received a nice bouquet of flowers in, well, years and yet one came home with my husband from the store. After he had a Caramel Chocolate Pretzel Cupcake Cone. Just sayin.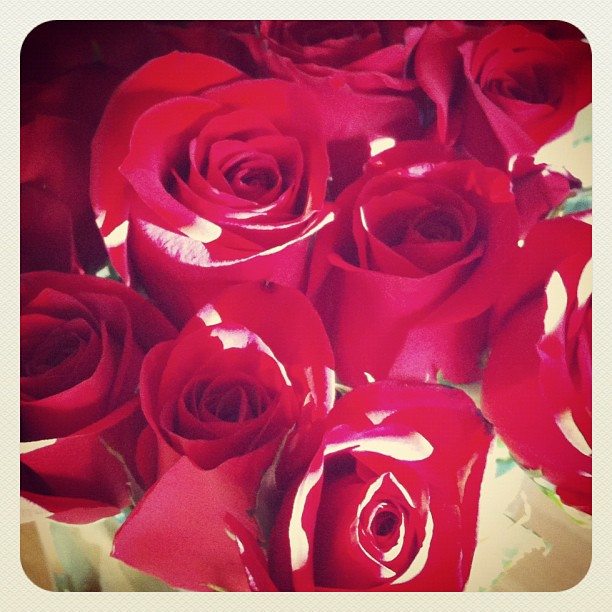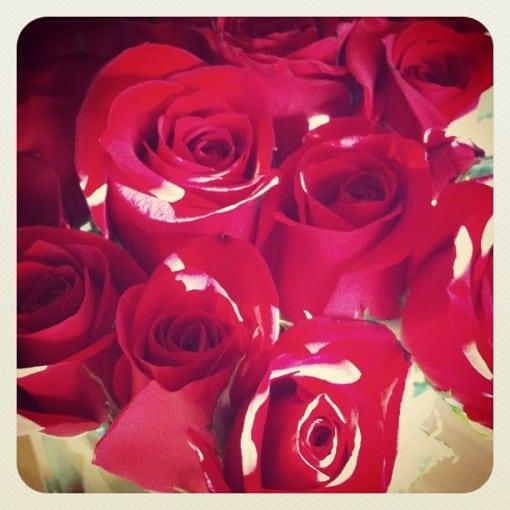 Yeah, I'm in love. With the cones.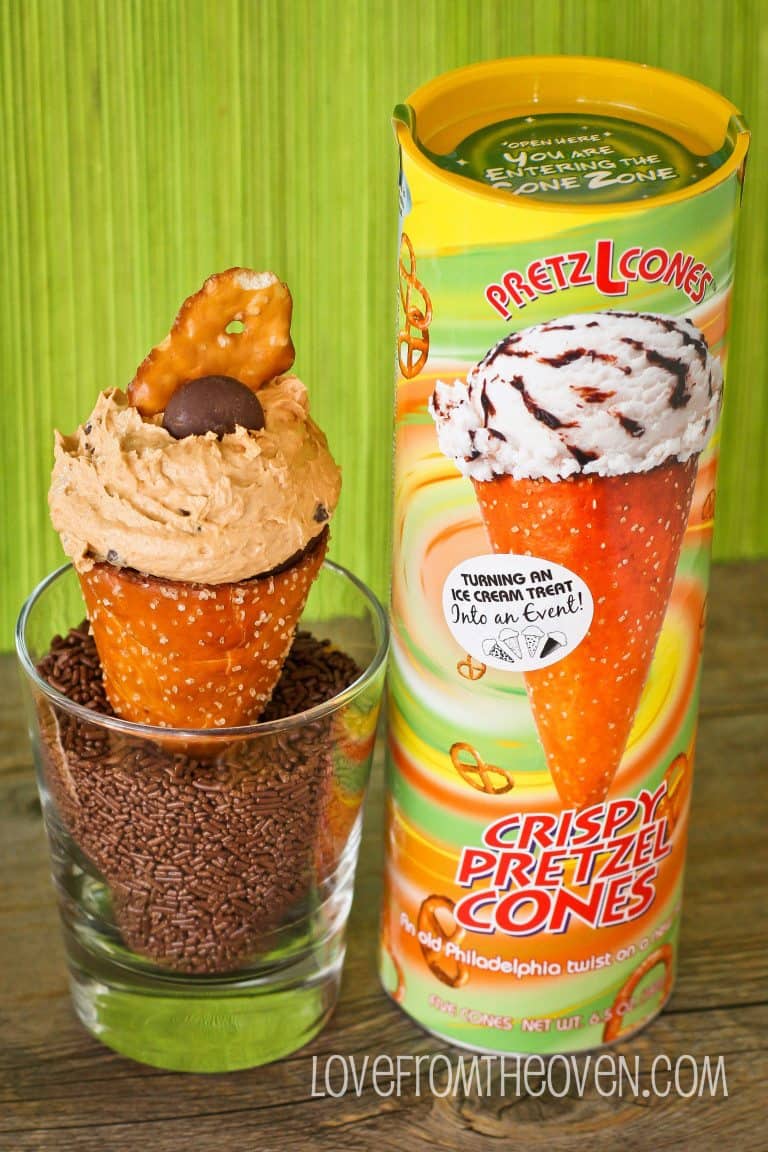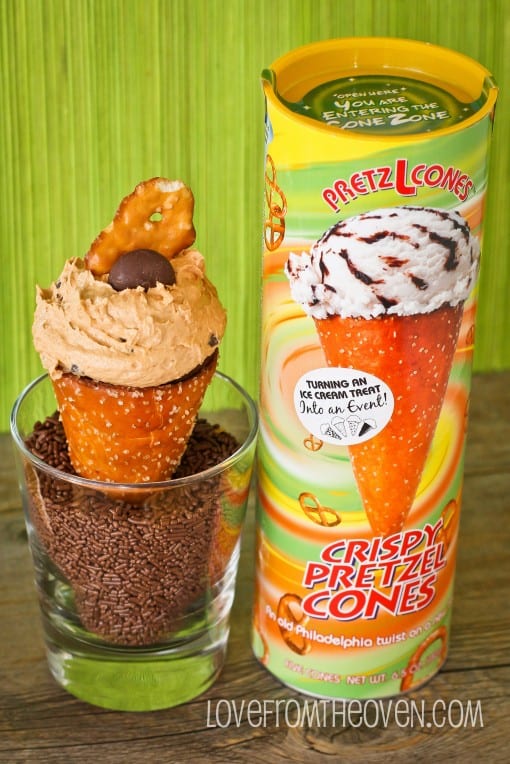 And because it's always smart to combine shipping charges when shopping online…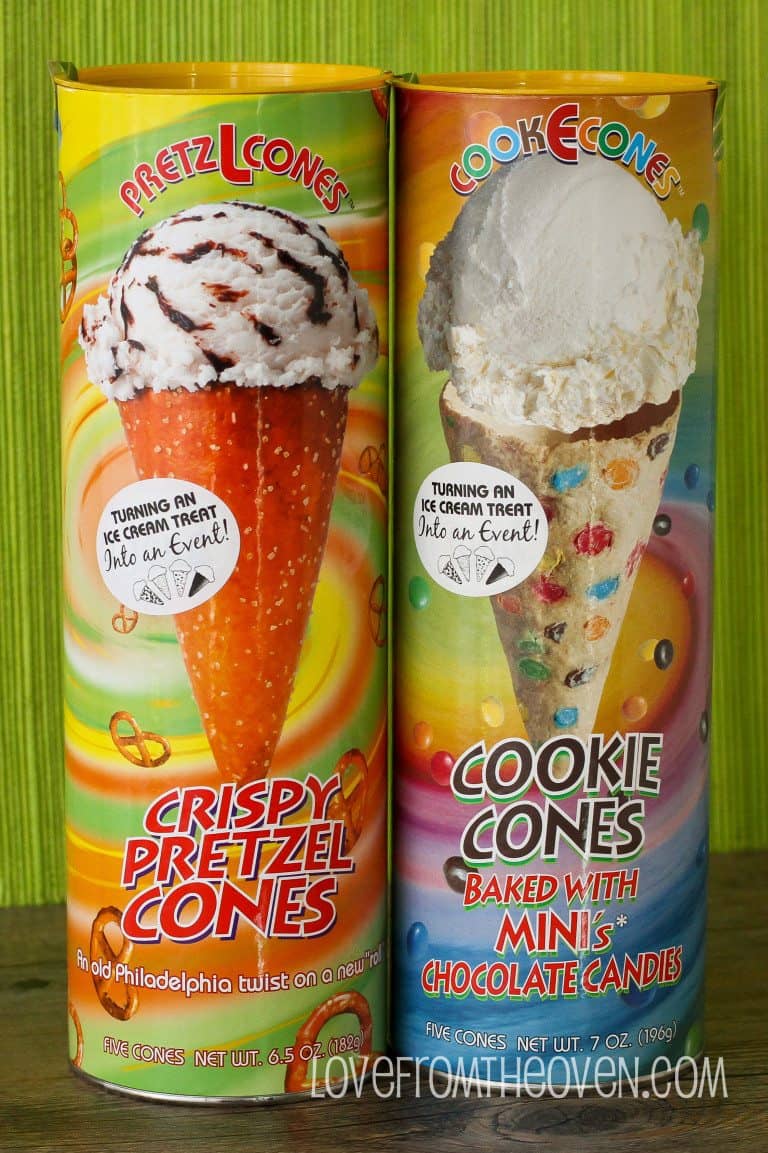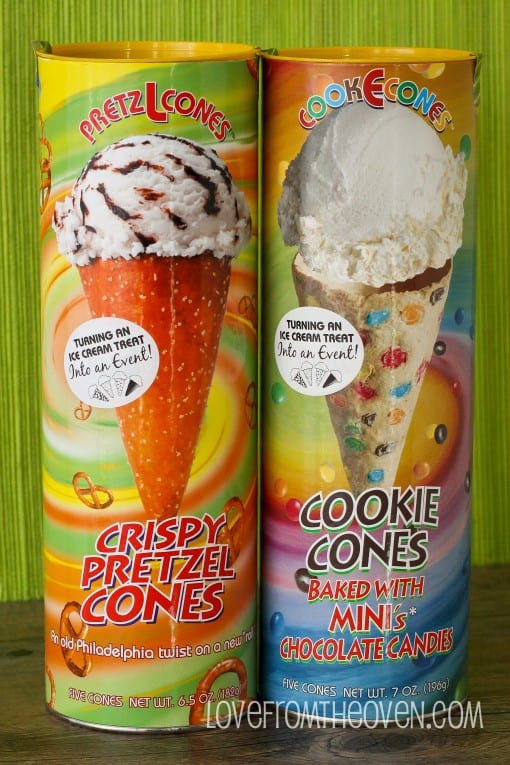 You didn't think I'd stop at the pretzel cones, did you? Yeah, look for the CookECones here in a few days. And if you are in to making fake ice cream cones with cupcakes, I have a few more ideas for you, like these…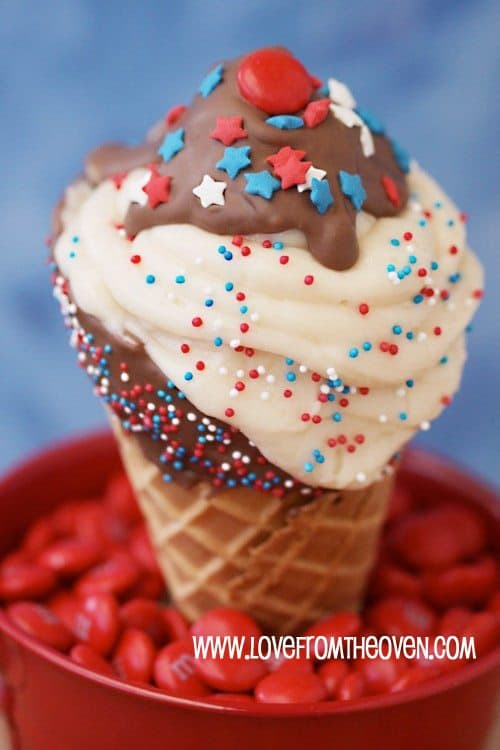 Or my much loved Kupcake Konz…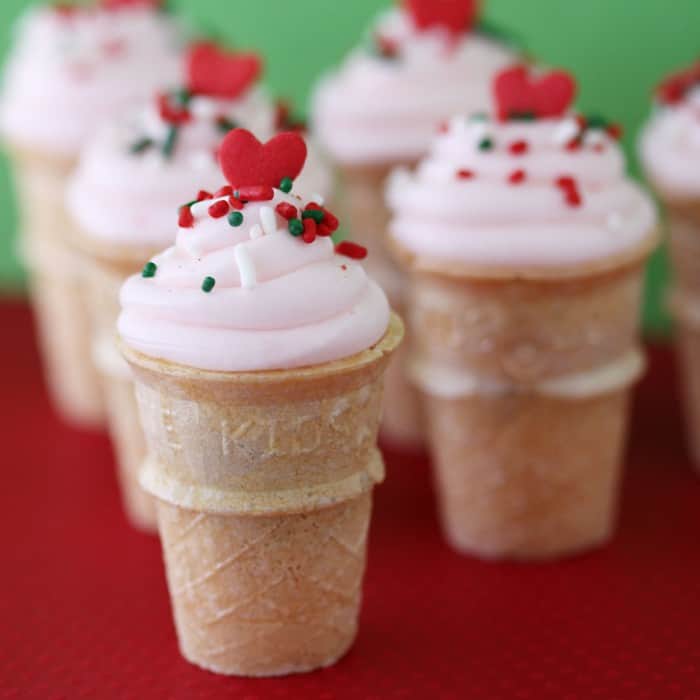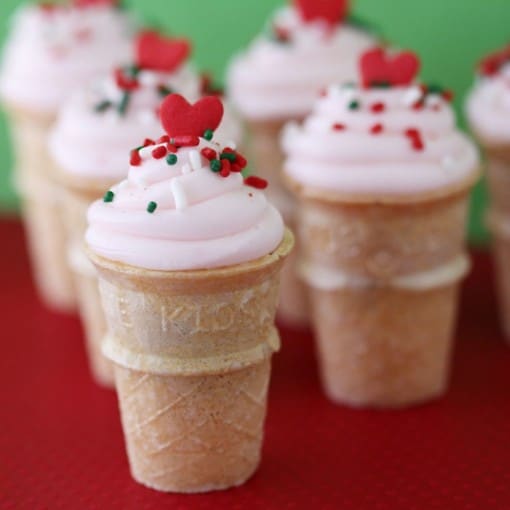 And if caramel and chocolate is your thing, make sure to check out this Bites From Other Blogs…
Have a Happy Friday!