One of my all time favorite flavor combinations is caramel, chocolate and coconut. Just divine. So much flavor and so much texture. Today I have a quick and easy way for you to enjoy caramel, coconut and chocolate as well as an amazing contest to tell you about – you could win a trip to the Duncan Hines test kitchen for a bakers weekend!

First, let's start with cupcakes. While I was making the Caramel Chocolate Pretzel Cupcake Cones last week, I glanced over at the groceries I had yet to put away and my eyes went right to the Jelly Belly Chocolate Dipped Coconut Jelly Beans I had just picked up.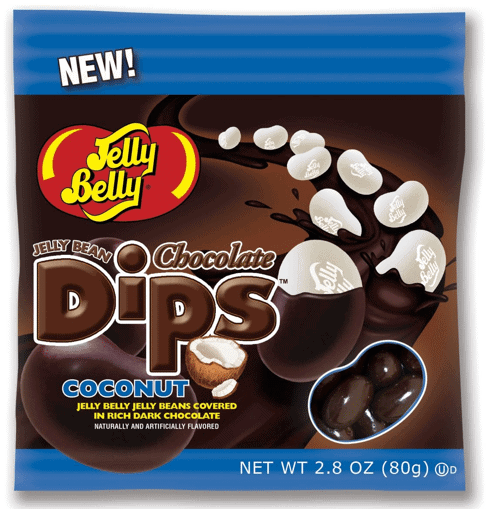 I suddenly had to work coconut into this mix. I'm a big fan of taking a single batch of cupcakes and making them in to a few different creations, so this worked perfectly.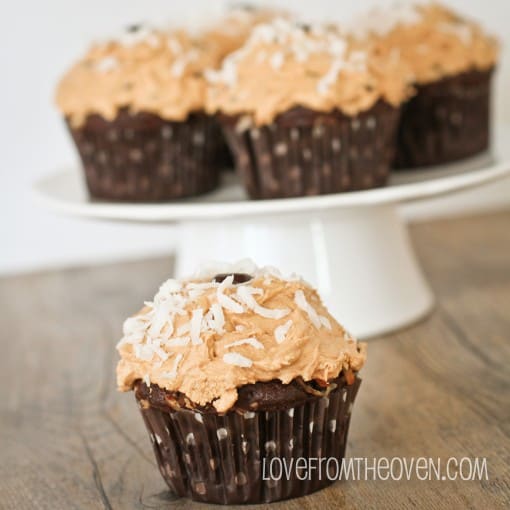 These are SO simple to make. I used a Duncan Hines Dark Chocolate cake mix, and added some shredded coconut to the batter. There really isn't an exact amount, it's more based on taste. I love coconut, so I added about 1 1/2 cups to the batter, but you could add less, you could add more – go with what works for you.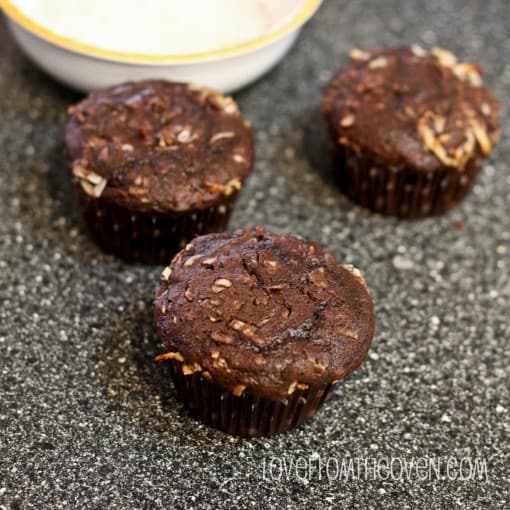 I'm thinking that this would be great with a German Chocolate cake mix as well. 🙂 Just bake as directed on the package and let cool. Once cool you can make up your frosting. I used the Frosting Creations Caramel Flavor Mix for my frosting.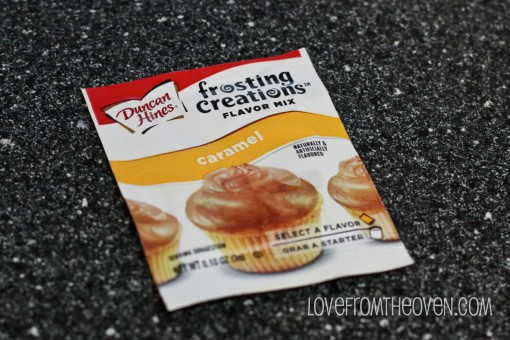 Once I mixed my frosting, I added in some mini chocolate chips…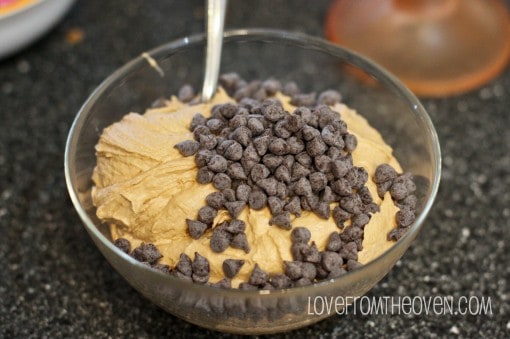 After adding my chocolate chips, I also added shredded coconut to my frosting (which I forgot to snap a pic of). I frosted my cupcakes, topped with a bit more shredded coconut and finished each cupcake off with a Coconut Dip Jelly Belly Jelly Bean.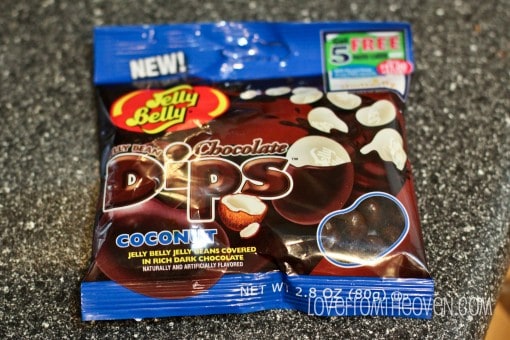 That was it, super simple and really changed the cupcakes from the pretzel cone version.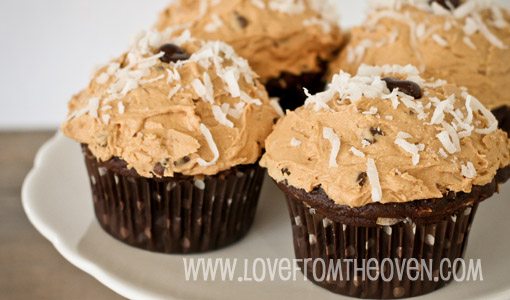 Cupcakes are really one of my favorite things to play around with and experiment. It's so easy to make little changes and create something different.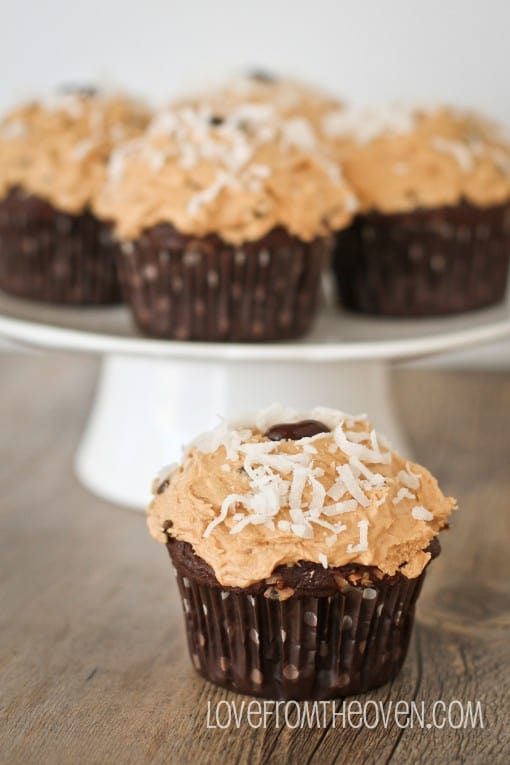 If you like to get creative when you bake, then I have the perfect contest for you… The Duncan Hines Frosting Creations Recipe Challenge! You could win one of 12 spots on the exclusive Duncan Hines Test Kitchen Baker's Experience Weekend in New Jersey on June 1st and 2nd. I will be there, and I would LOVE LOVE LOVE LOVE for at least one of my readers to be there as well! The challenge runs through April 29th and allows you to get creative with the new Frosting Creations. A winning recipe will be selected by a Duncan Hines judging panel for each of the 12 flavors in the Frosting Creations line up, based on recipe creativity and appeal.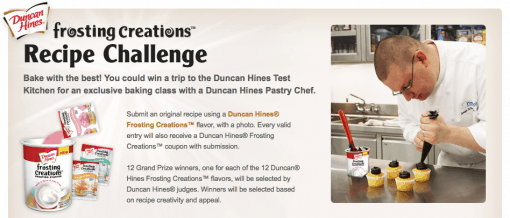 The winners will be among the first consumers to visit the new state-of-the-art Duncan Hines test kitchen and will bake with the company's professional pastry chefs and receive a sneak peek of the new flavors and baking products under development. I am super excited that Duncan Hines has invited me to attend this dream weekend for bakers, and the only thing that could make it better is if you one you could join me! Hurry, the deadline to enter is April 29th. For more details and all the official stuff you'll need to know, visit Duncan Hines Frosting Creations. Good luck, I can't wait to see the winning recipes and hopefully one (or two, or 12!) of you there!