Time to share the final stuffed brownie cupcake. The Caramel Coconut Cookie Brownie Cupcake. Samoa lovers, take note!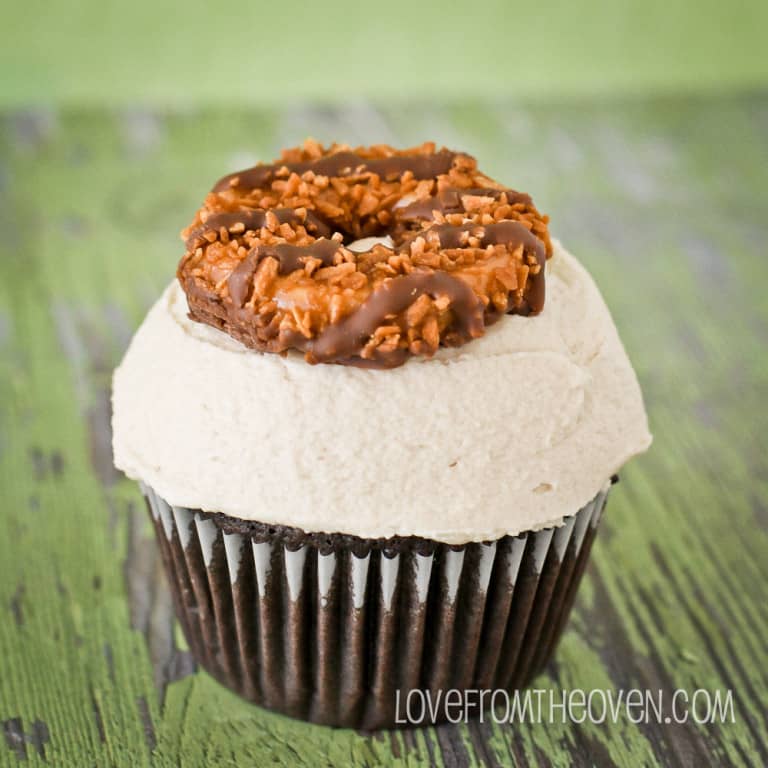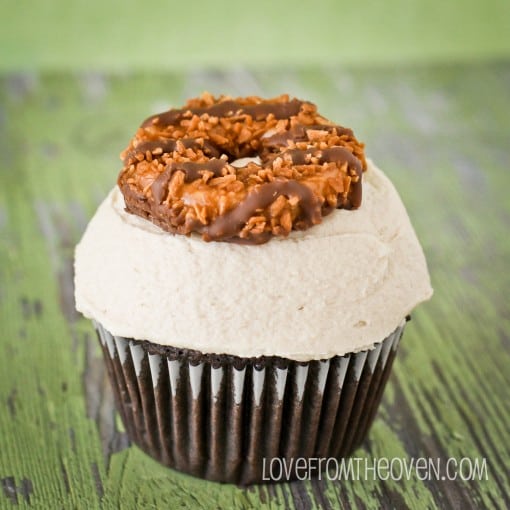 No, I don't have a secret stash of Girl Scout Cookies or a sweet little scout supplier. I have these… Keebler Coconut Dreams. And they do the job quite nicely and fit perfectly into the cupcake liners.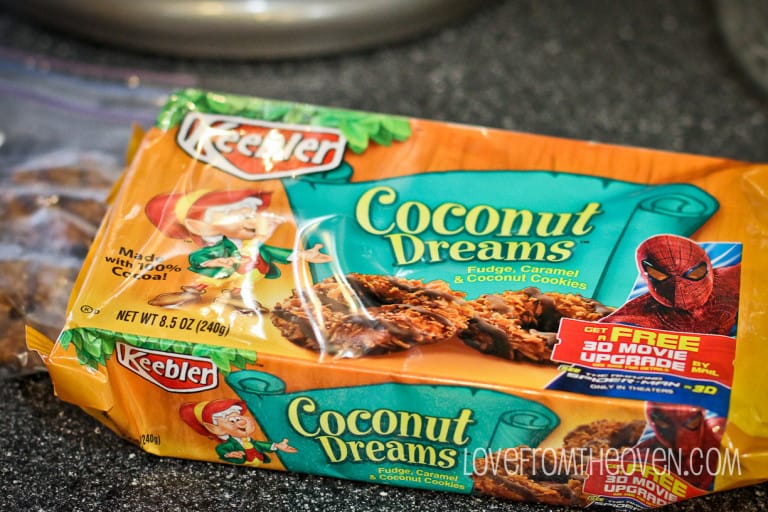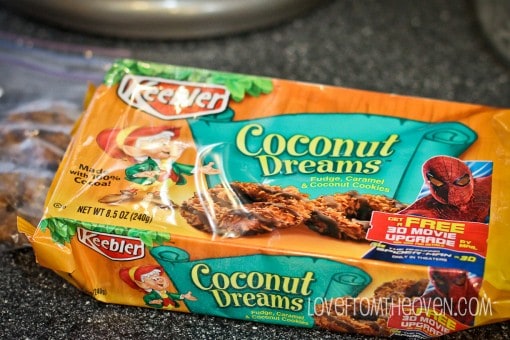 Caramel + Coconut + Chocolate = Cookie Goodness. Like I did with the other stuffed brownie cupcakes, I stuck my "stuffing item" (the cookies) into the freezer prior to putting them into my brownie batter to bake.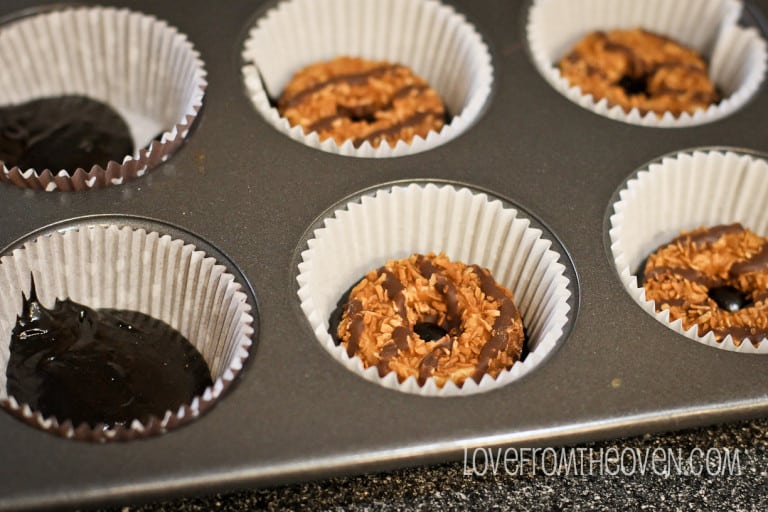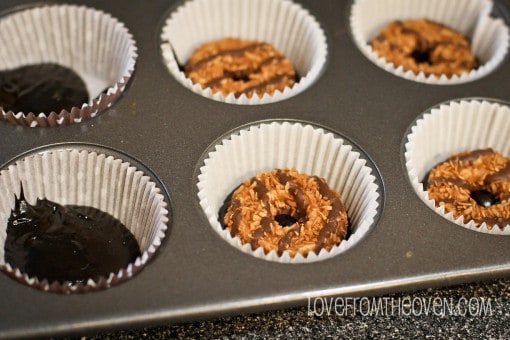 For the "how to" of making these stuffed cupcakes, check out this post, which also includes my favorite brownie recipe (but you can use a box or any recipe of your liking).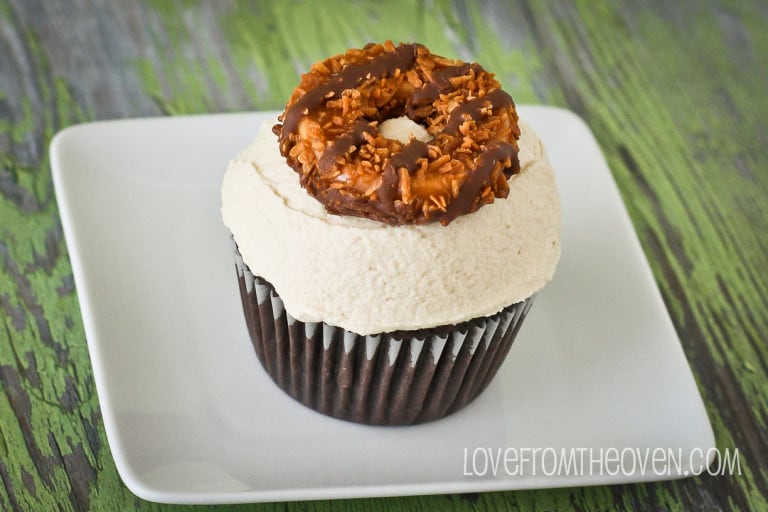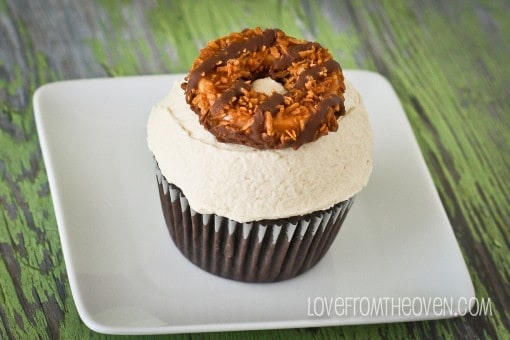 How about a look inside?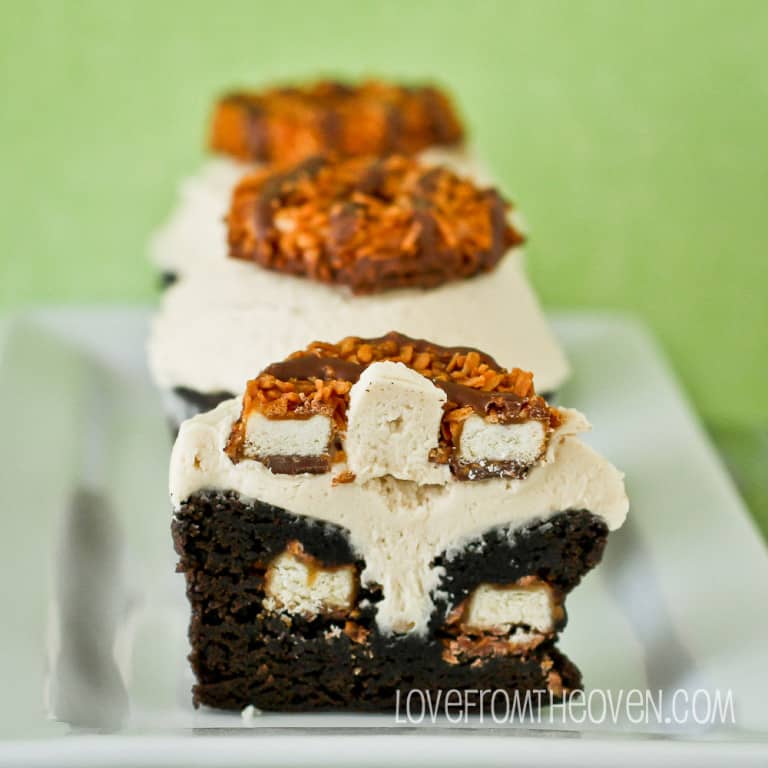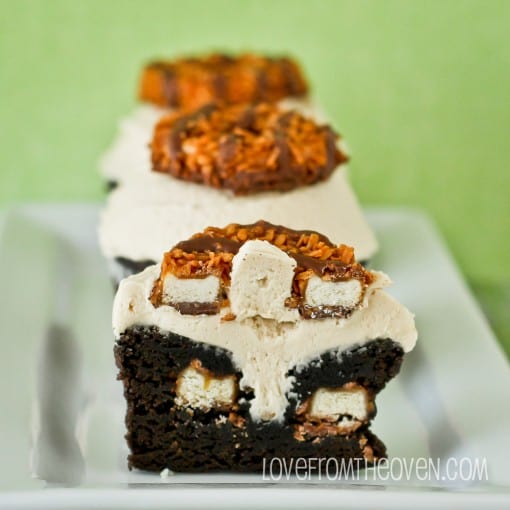 Good stuff. For the caramel buttercream, you can either add some caramel sauce to your favorite buttercream recipe or use Duncan Hines Caramel Frosting Creations.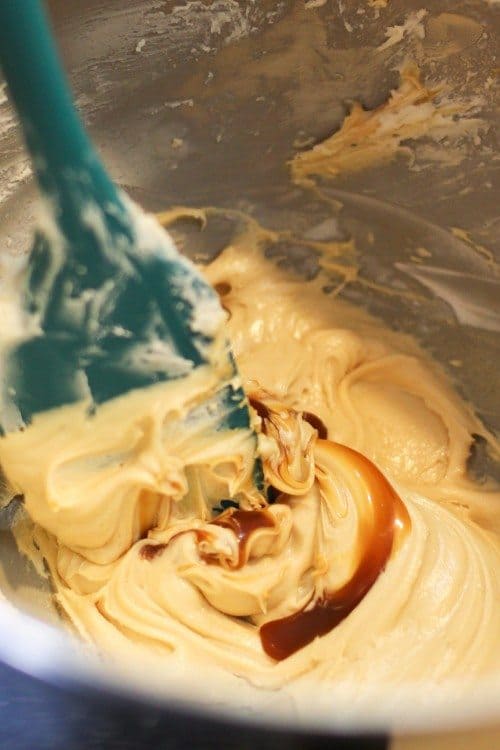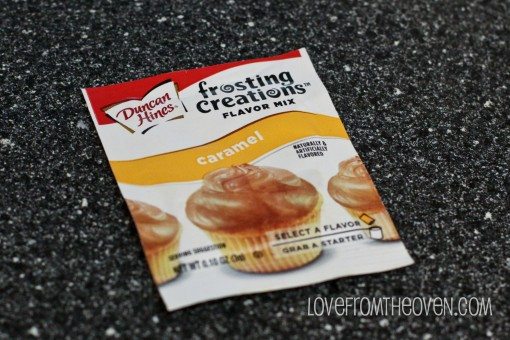 Sweet and simple.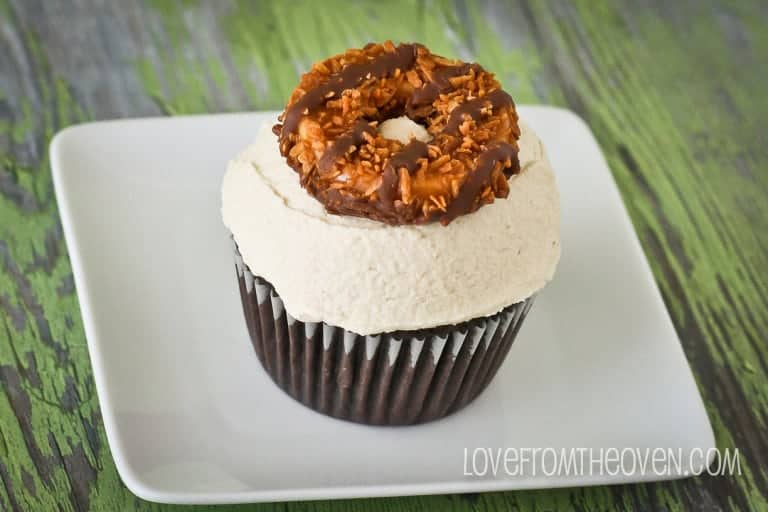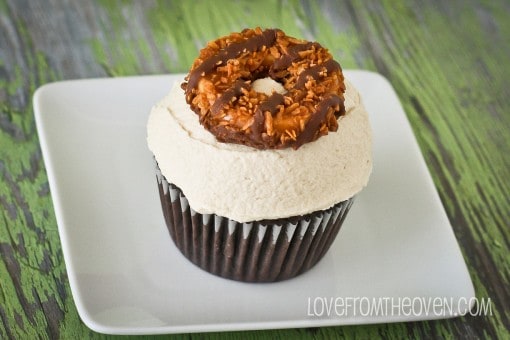 If you haven't already, check out the other three stuffed brownie cupcakes. Each one is over the top deliciousness.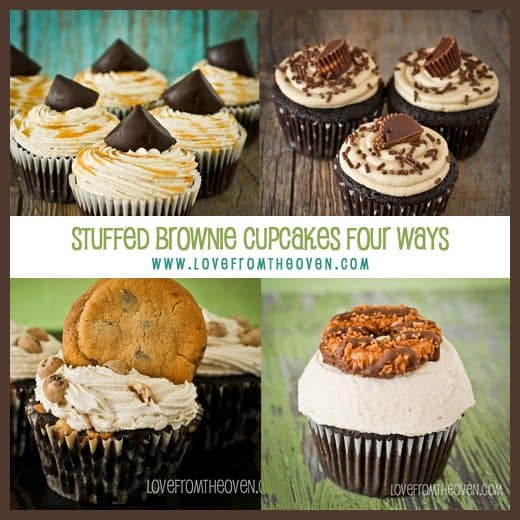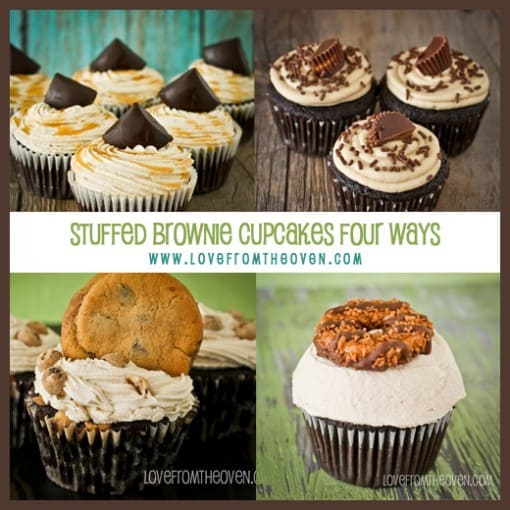 1. Caramel Cookie Dough Stuffed Brownie Cupcakes With Cookie Dough Frosting
2. Peanut Butter Cup Stuffed Brownie Cupcakes With Peanut Butter Frosting
3. Chocolate Chip Cookie Stuffed Cupcakes With Cookie Dough Frosting
And if you are a caramel, coconut & chocolate fan, make sure to check out this great collection of recipes!