Want to have some fun with your breakfast? How about mixing up with Cereal Freestyle? Making a completely custom breakfast creation by combining your favorite cereals to start the day. This is just one of the great Tips for a Great Start from Team Kellogg's that I'm sharing this month.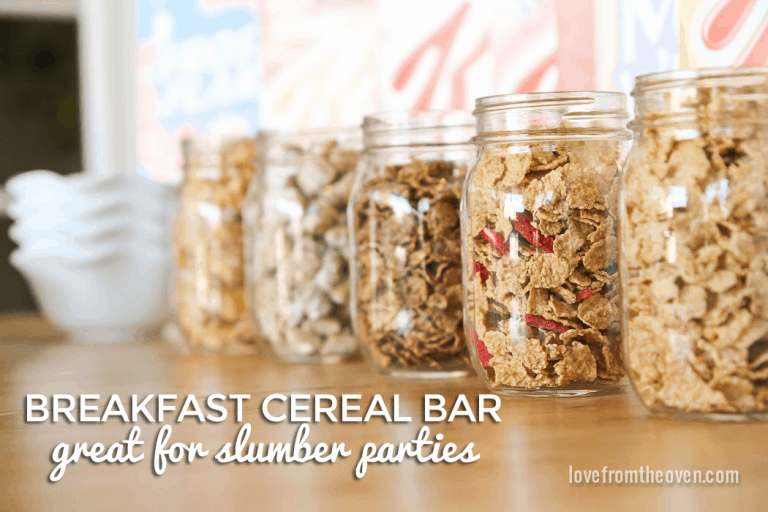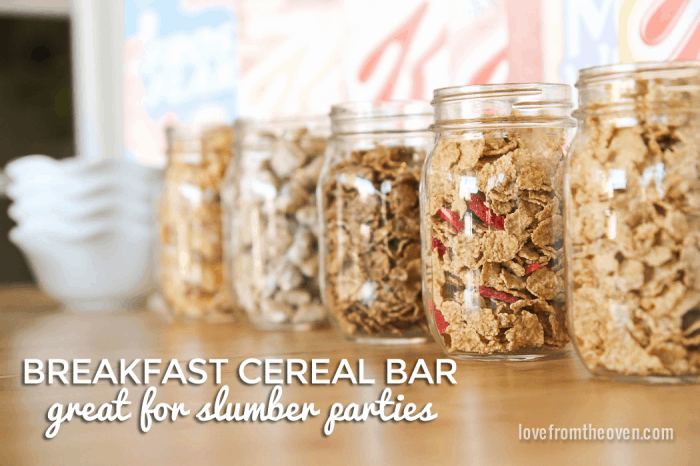 This fun idea comes from Team Kellogg's. I'm teaming up with Kellogg's this month to share some fun tips for creating breakfasts and snacks that are easy, healthy and fun. Cereal Freestyle certainly fits the bill! Who doesn't like making their own custom meal???
When I heard the idea of Cereal Freestyle, I instantly thought that it would make an awesome post sleep-over breakfast! What a super fun breakfast for the kids, and easy enough that mom (or dad!) could prep it the night before, and it would be ready and waiting with the kids get up in the morning. Anyone who has had a house full of tweens spend the night knows that an easy breakfast that is ready and waiting in the morning can be a sanity saver (now to work on the sleep saver!).
Cereal Freestyle A Fun And Easy Breakfast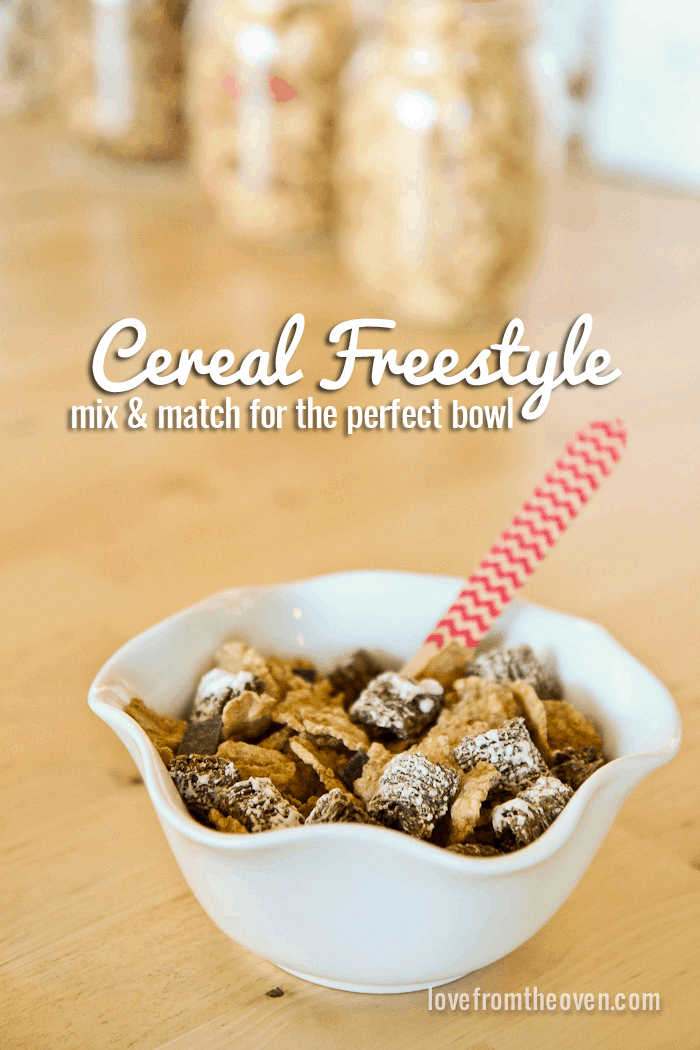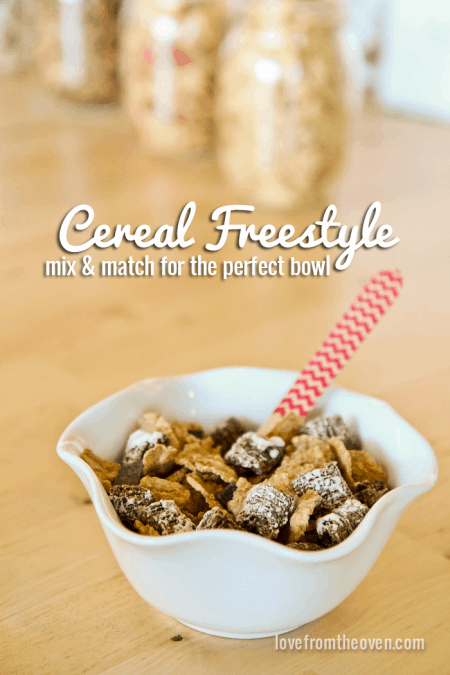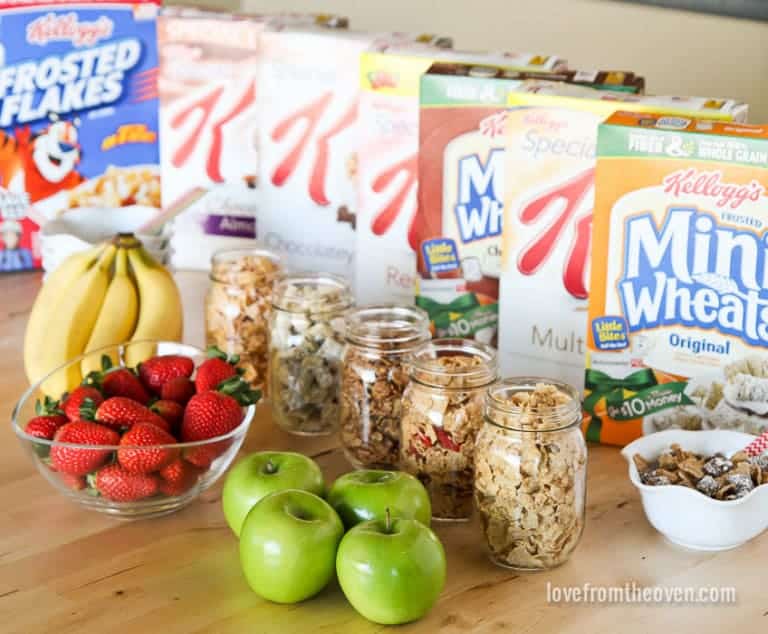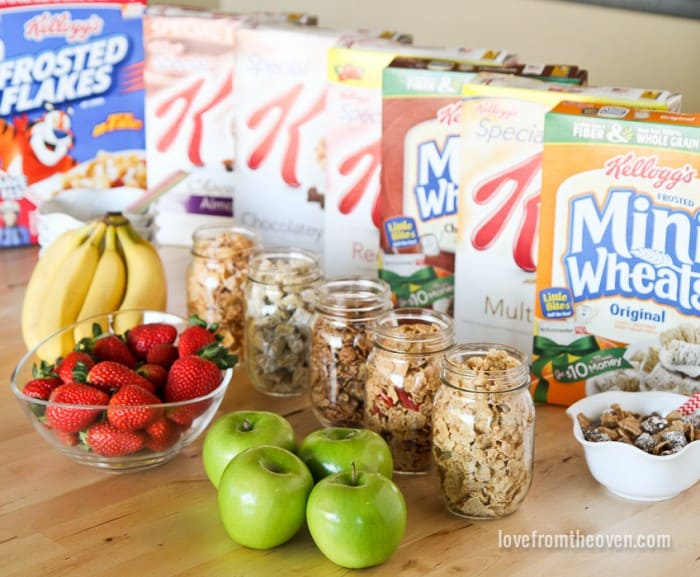 I set mine up in glass jars, but you can leave your cereal in the boxes, pour into containers, whatever works for you! The containers are fun because it's so visual, it almost reminds me of picking out your toppings when getting frozen yogurt. Add in a variety of fruit, some milk and maybe even some nuts or yogurt (for the parfait crowd!) and you have a seriously fun breakfast that the kids will love, with no baking (or early morning prep!) required.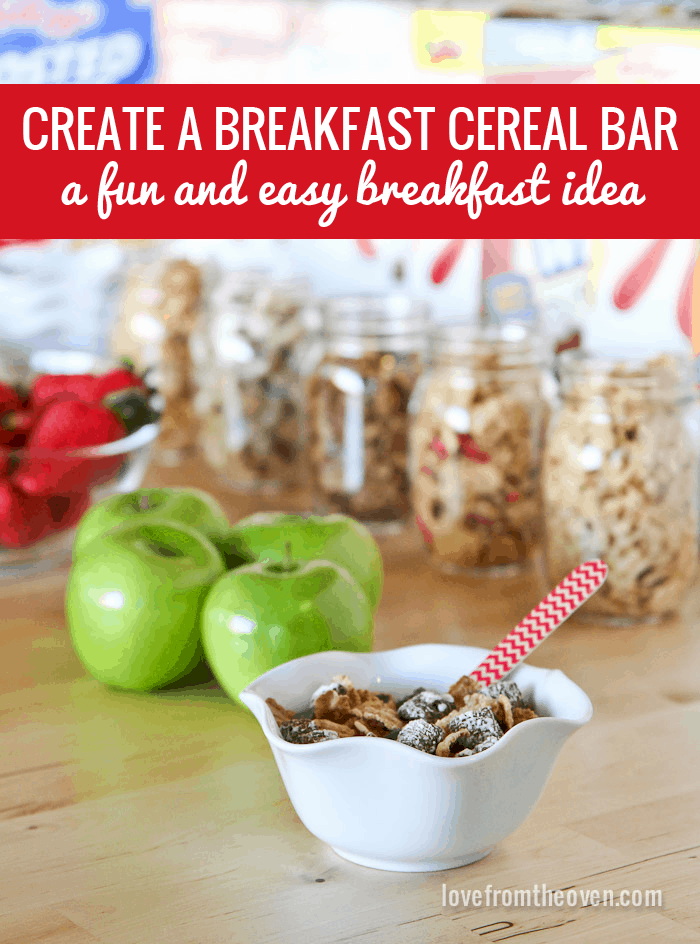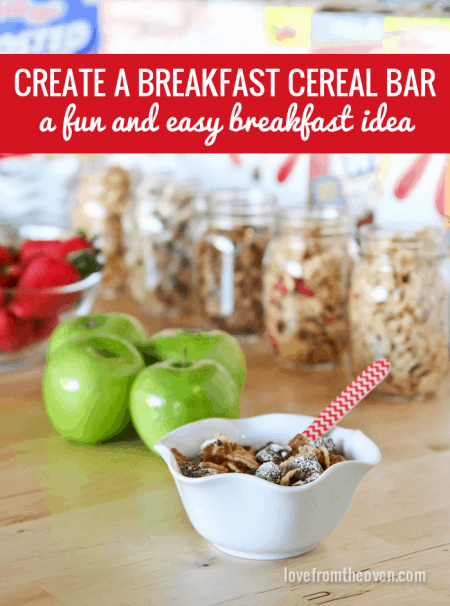 Cereal Freestyle is also a really fun way to get picky eaters to expand their horizons. My girls have always been a very tough crowd when it comes to trying new foods, and anytime I have a chance to add a little bit of something new, to something already accepted and enjoyed, I cease the opportunity. Cereal Freestyle is perfect for that! It's also perfect for those indecisive ones who can easily spend half the morning trying to pick their cereal selection. You don't have to pick a favorite, enjoy a little of each!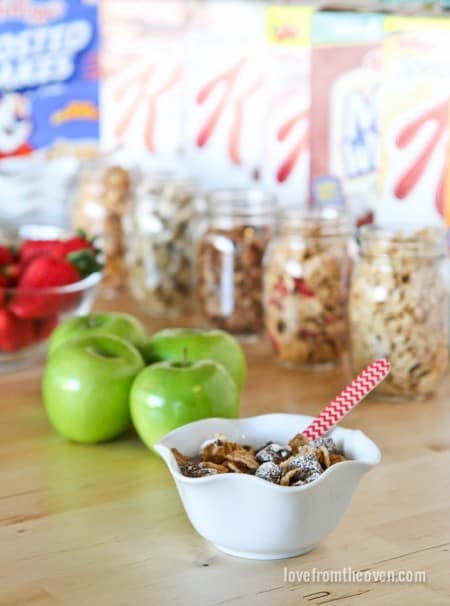 Looking for more fun tips like these? Want more ways to keep breakfast healthy, fun and simple? Make sure to check out more Great Start Tips from Team Kellogg's!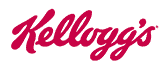 Kellogg's® believes that From Great Starts Come Great Things®. So we're helping Moms start every day with a tip from the top athletes of Team Kellogg's™ and Team USA dietitians. The thirty days leading up to the Sochi 2014 Olympic Winter Games will each feature fun pieces of advice to help families fuel just like the athletes of Team Kellogg's. To see all 30 tips, visit Kelloggs.com/GreatStartsTips
Compensation was provided by Kellogg's via Glam Media. The opinions expressed herein are those of the author and are not indicative of the opinions or positions of Kellogg's.