Life is full of hard choices. There are big issues like where to live, what to do for a living, what on earth to make for dinner or how full to let your cart get at Target… While I really have no answers on those to give you, I do have a way to settle the question of "should I have a brownie, a cupcake or a cookie?". How about all of the above.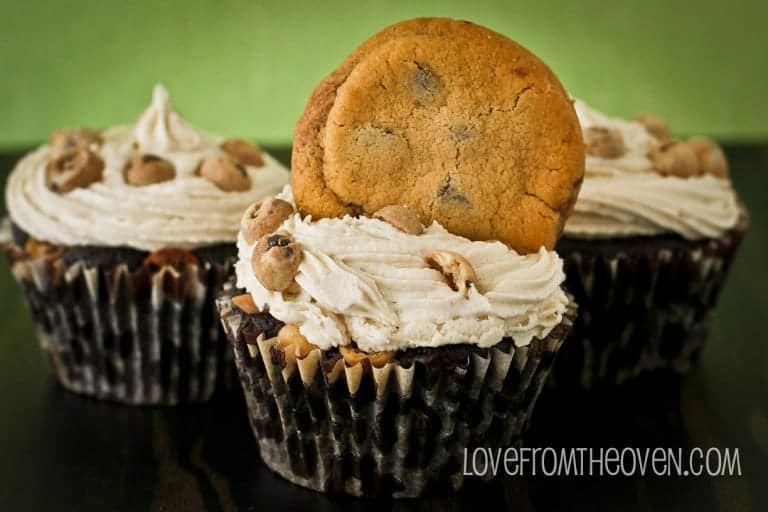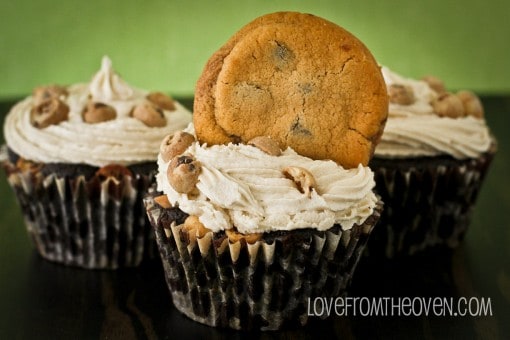 A Chocolate Chip Cookie Brownie Cupcake is the perfect solution. A brownie base, stuffed with a cookie, frosted with cookie dough frosting and topped with mini cookies and a full size cookie. Sometimes in life you can have it all.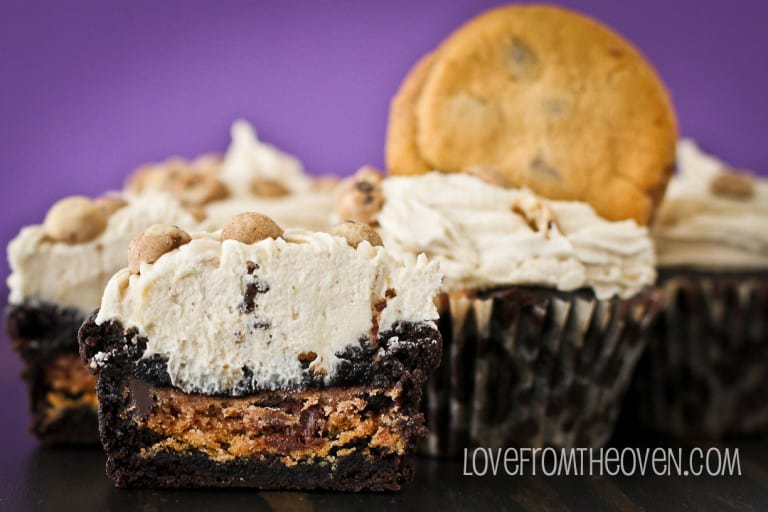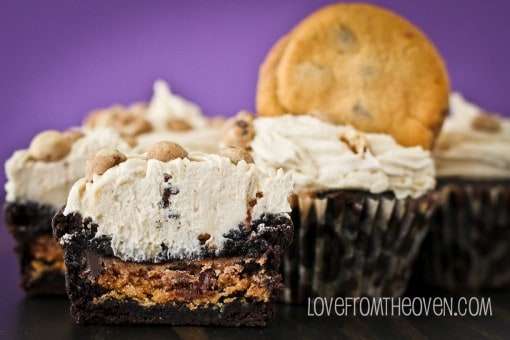 The process for making these was the same as for the Caramel Filled Chocolate Chip Cookie version. You can use any brownie mix or recipe (see my favorite recipe here). I used Soft Batch Chocolate Chip Cookies from Keebler to put in my brownies.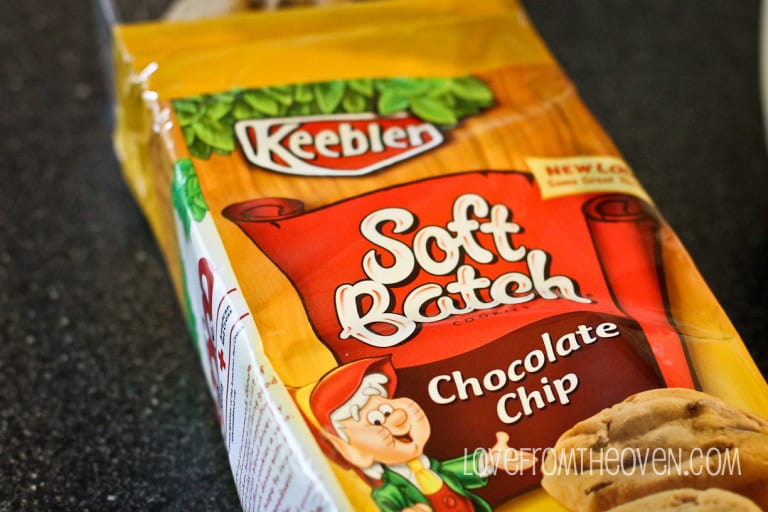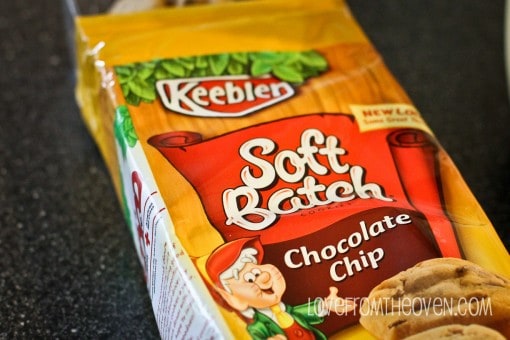 They were a tiny bit too large for the pan, so I simply cut them to size with a cookie cutter.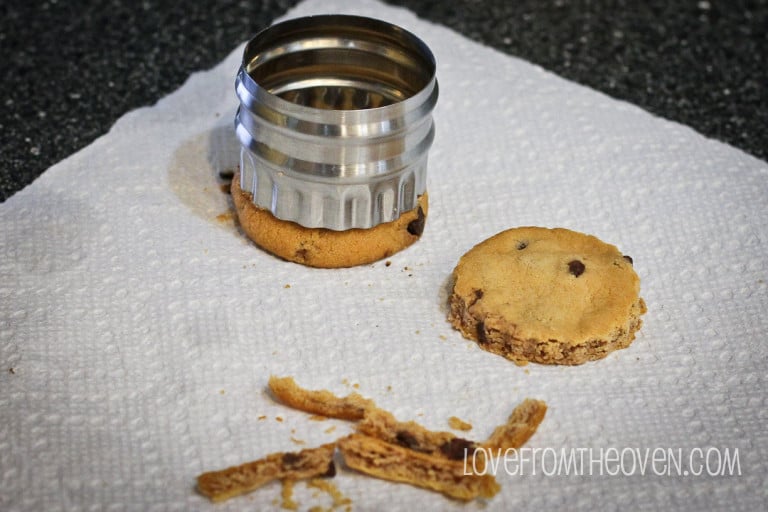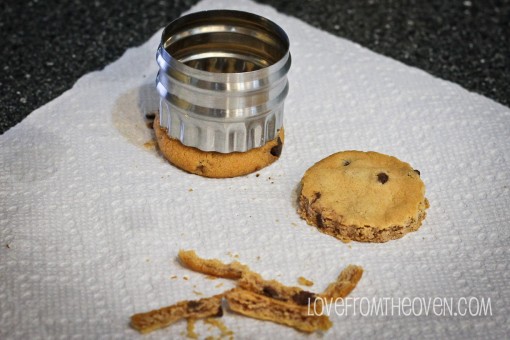 I put a bit of brownie batter into my cupcake liners and then into the brownie batter the cookies went.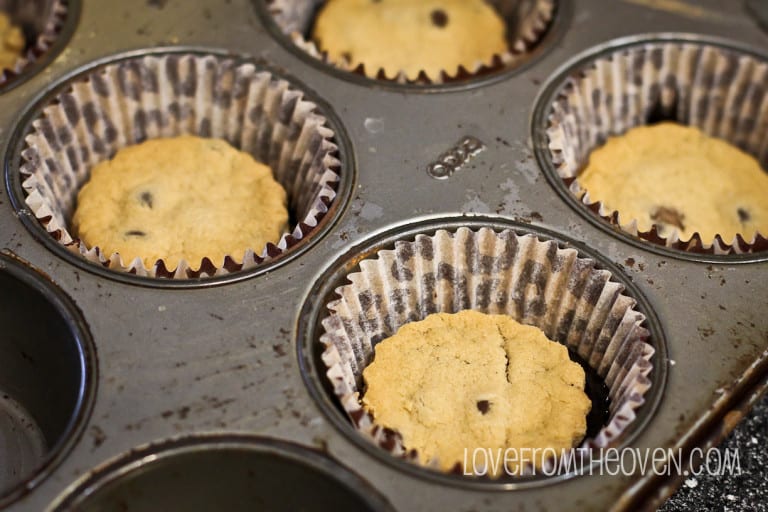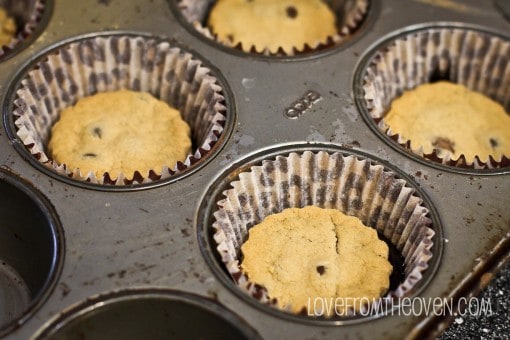 I added a bit more brownie batter and topped with some Keebler Ice Cream Topping Mini Chocolate Chip Cookies (I think using the Keebler Gripz mini cookies would work perfectly).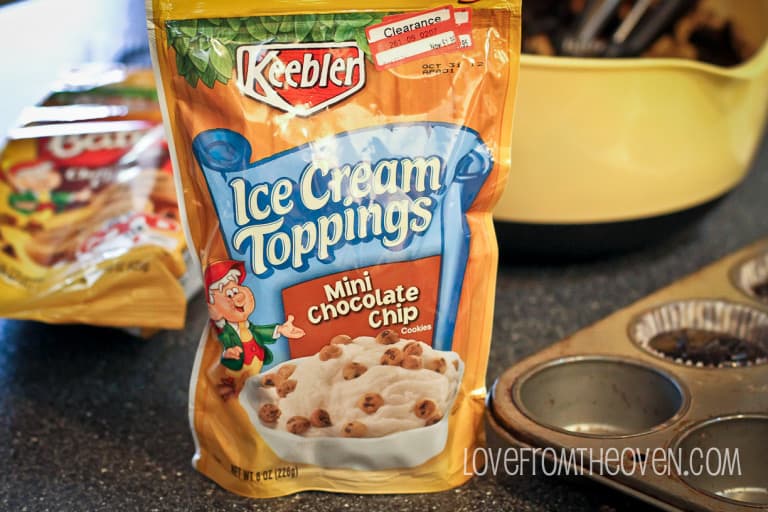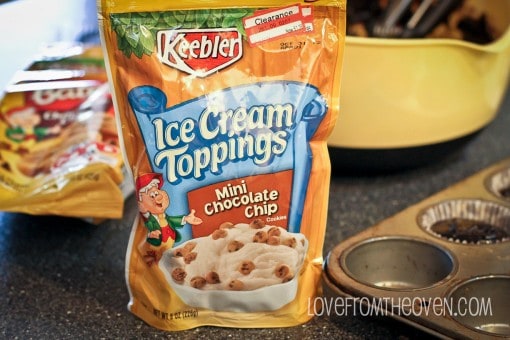 Then into the oven they went. After they were out and cooled I frosted them with an insanely delicious cookie dough frosting recipe from Tidy Mom.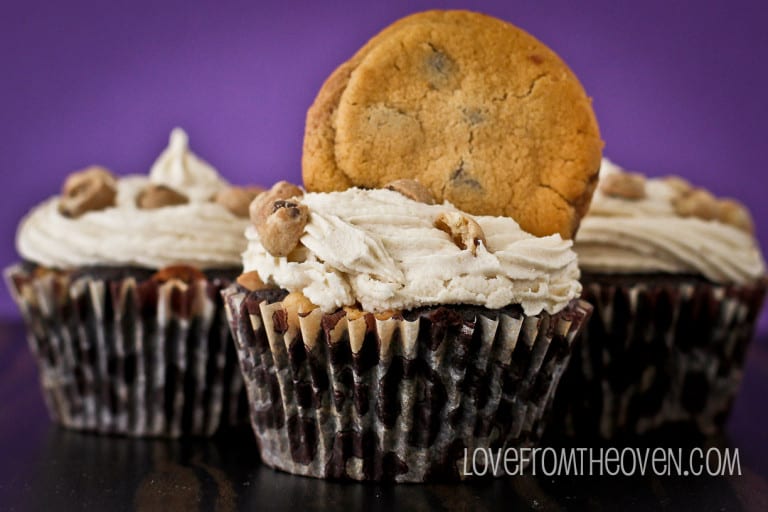 And there you have your Chocolate Chip Cookie Brownie Cupcakes. Completely and totally over the top deliciousness.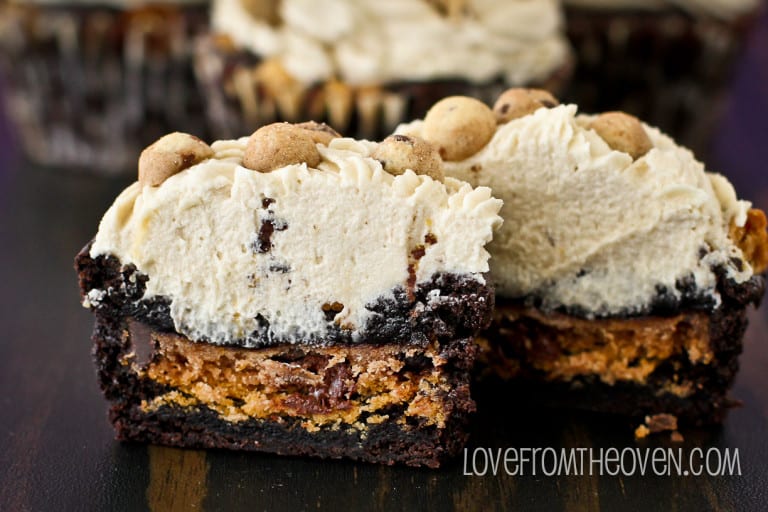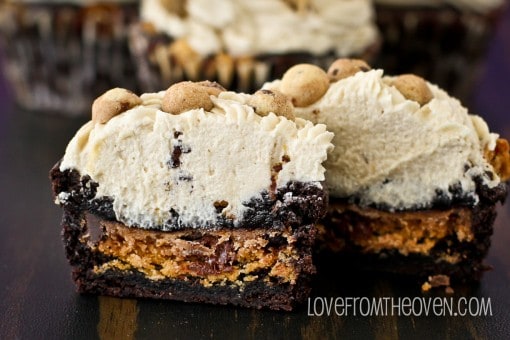 If you haven't make sure to check out the Caramel Filled Chocolate Chip Cookie version as well…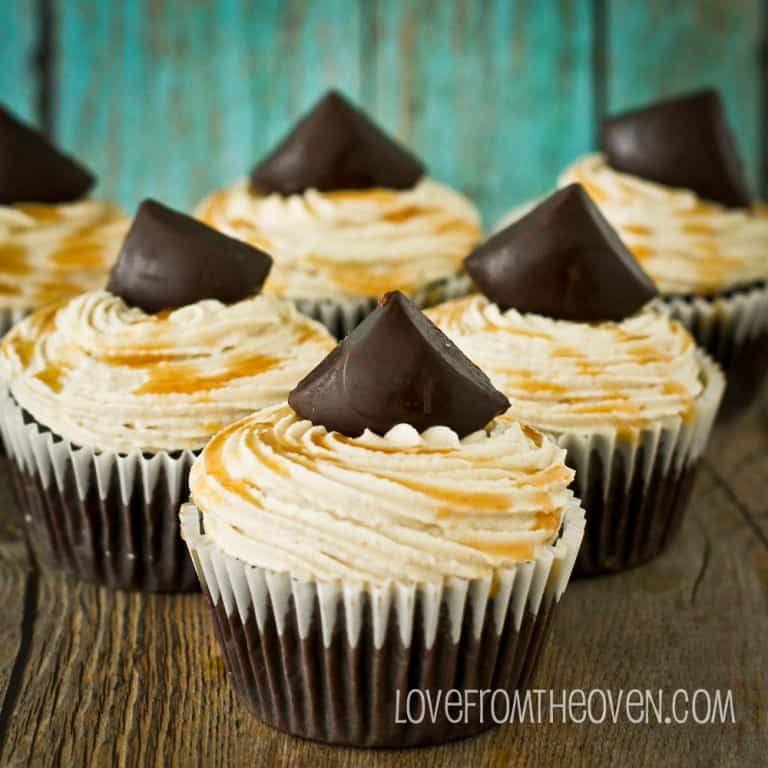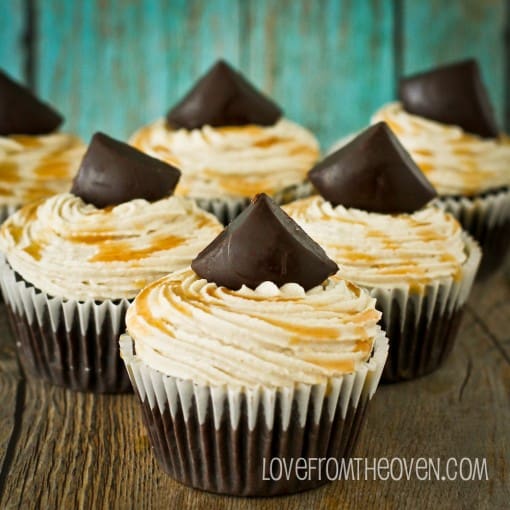 Stay tuned for two more great stuffed brownie cupcakes!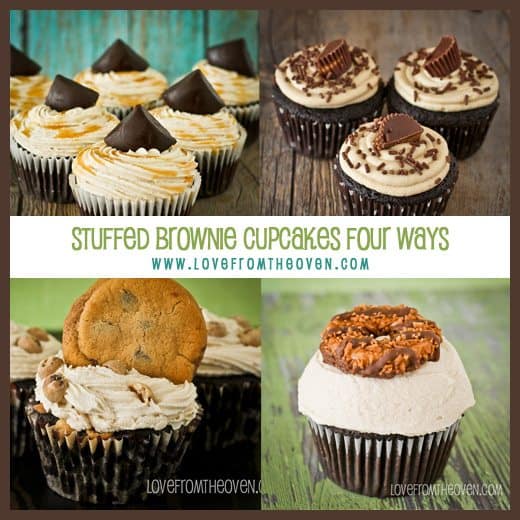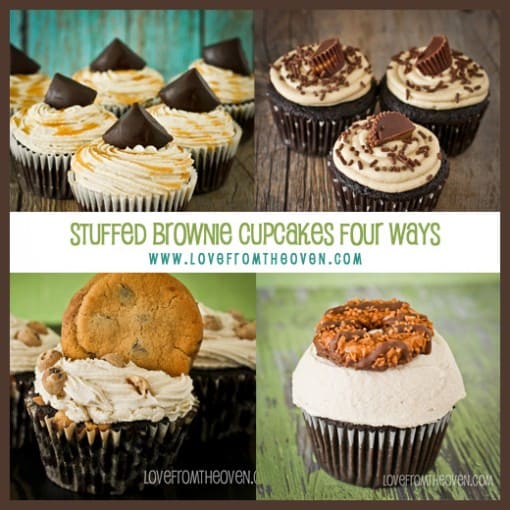 And if you are a chocolate chip cookie fan, you might want to check out these recipes…