Finally – it's my long overdue post for the delicious brownie pretzel pops! The switch over to Mac has been rougher then I expected, and I've had to switch to all new software (and do crazy things like read directions to learn how to use it!), but I think I'm finally getting the swing of things – and back to posting.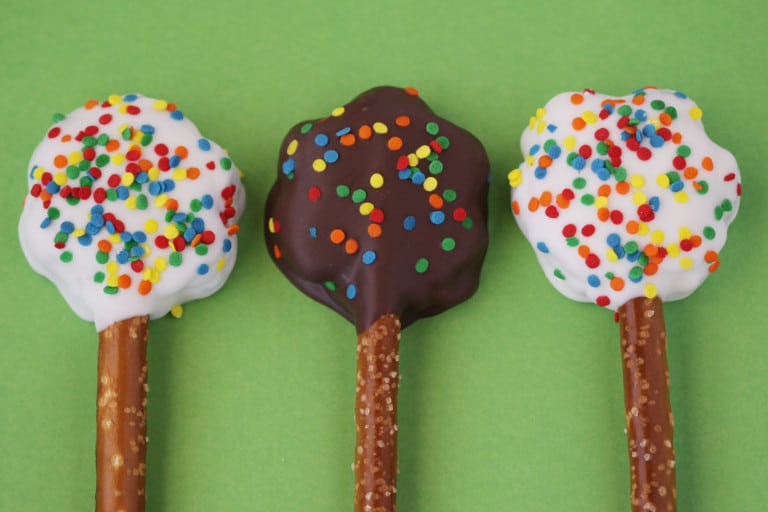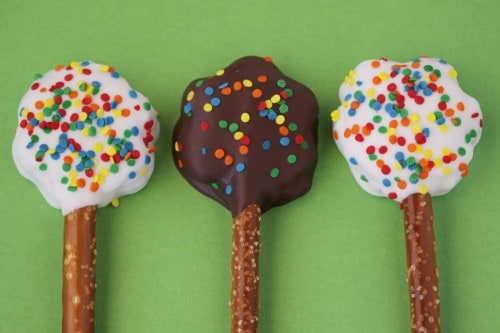 After seeing the Popsy Cakes cupcake pretzel pops, I knew I had to try something similar, and brownies seemed like a good choice. To make these you will want to have pretzel rods (though you can also make them on the lollipop sticks), a batch of your favorite brownies, caramel (I prefer the Kraft Caramel Bits, but you can skip the caramel all together if you want), and your favorite melting chocolate such as the Wilton Melts. I made my batch of brownies in a shallow jelly roll pan. I think if your brownies are too thick, this could be a challenge, so I would go with a larger pan than you typically would when making brownies.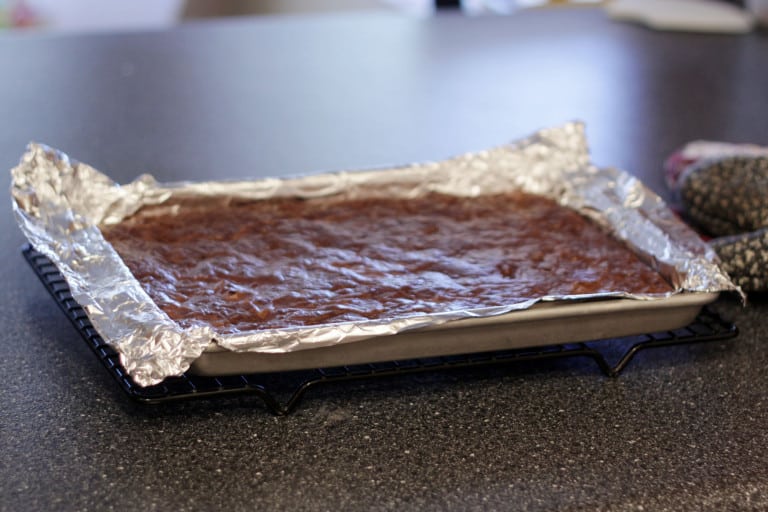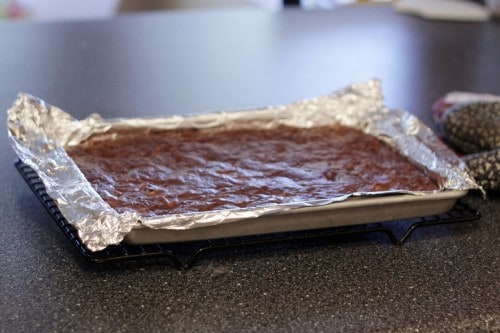 After they have cooled, you can cut them with a cookie cutter, a cup, a knife, your hands… I'm not a fan of rules in baking, just figure out what works for you with what you have, and give it a go.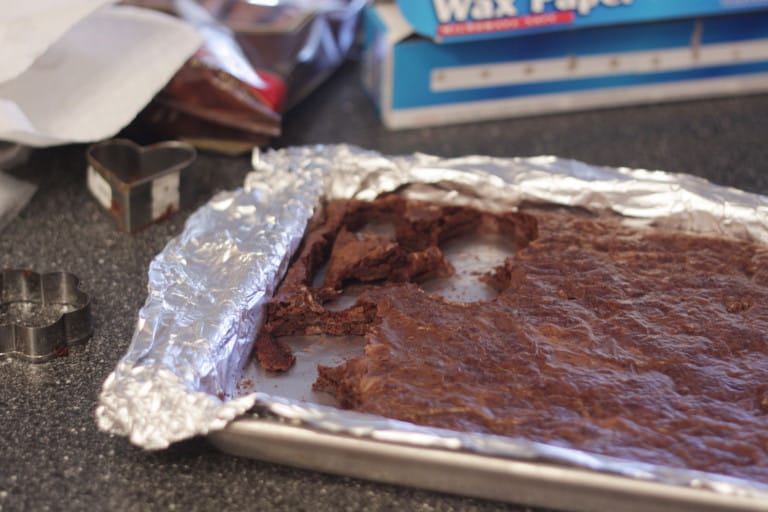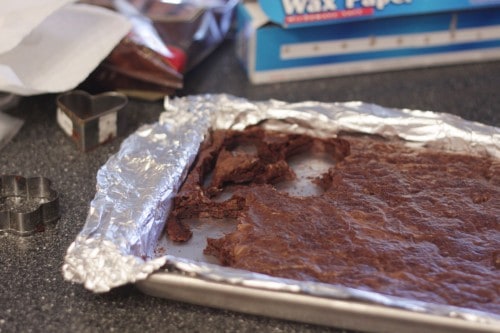 You have a few options with the scraps – first, the obvious, eat them. Can't go wrong. You could also use them to make something like Oreo Brownie Trifle. Another option is to roll them in to balls and dip them in chocolate just like you would cake pops. My brownies were pretty moist, and I was able to do this without adding any frosting or any sort of a binder. They are heavier then cake pops, so you have to be careful when dipping them, but they worked out quite nicely.
After cutting out your brownies, sit them on wax paper. If you will be using the caramel bits, I would recommend a liberal spraying of cooking spray on the wax paper. Caramel can be the baking equivalent of cement, and a can of Pam is your best defense. Take your pretzel rod, and press it in to each brownie, leaving an indentation…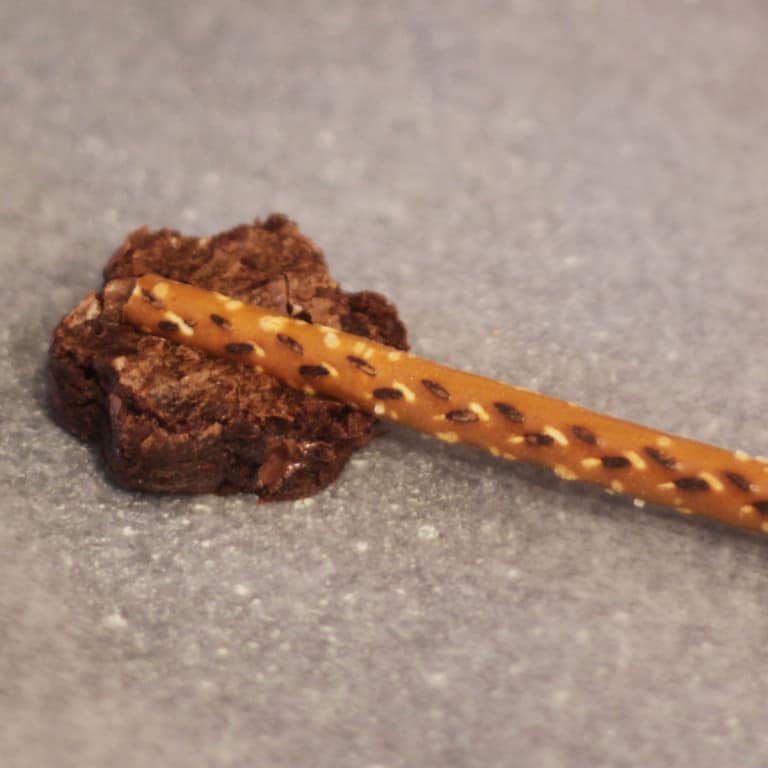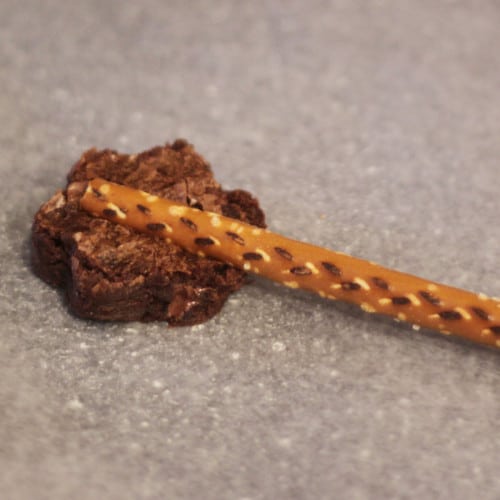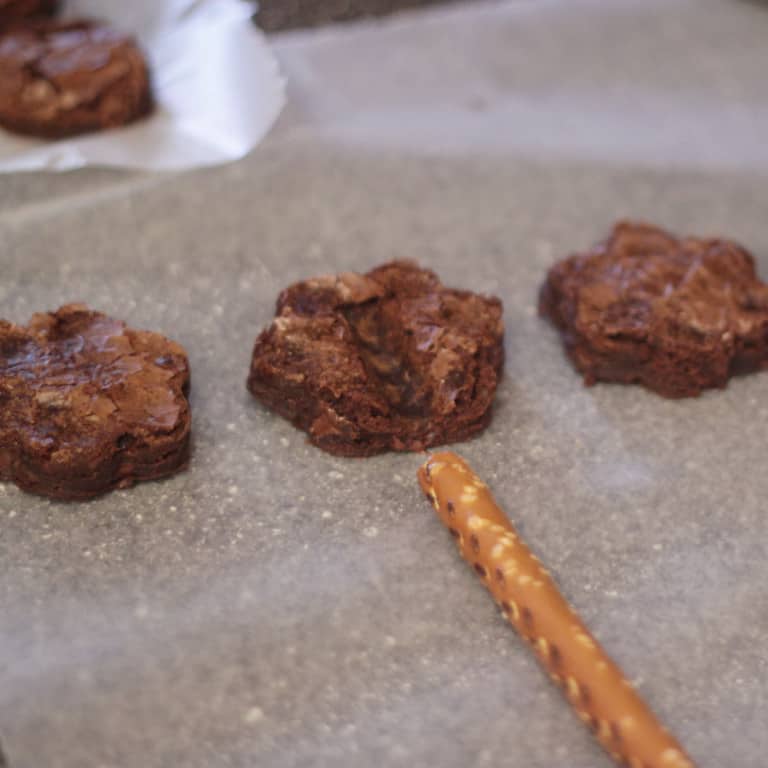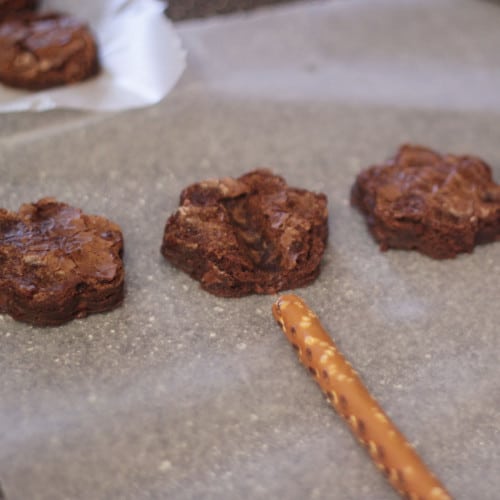 Next, melt some of your chocolate. Not all, just enough to dip the ends of the pretzel rods into the chocolate. You will want to dip each pretzel into the chocolate, then sit it in the indentation you made in the brownies. After you do this, let it be. The chocolate, pretzel and brownie need some time to get to know each other.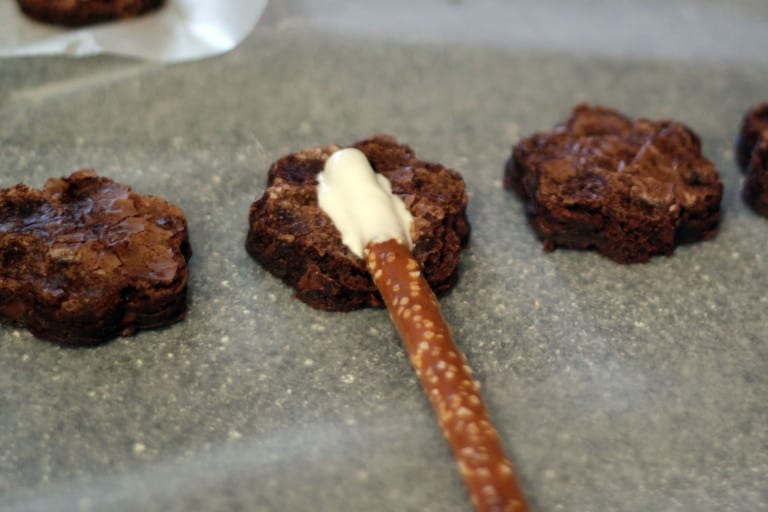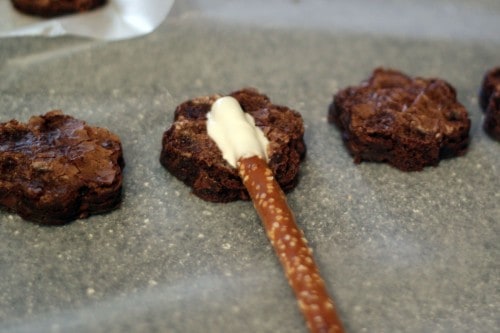 After you have dipped each pretzel in chocolate and paired up with a brownie, you can now go back and spoon additional chocolate on top. The goal being to really get the pretzel and brownie to stay together once the chocolate has set.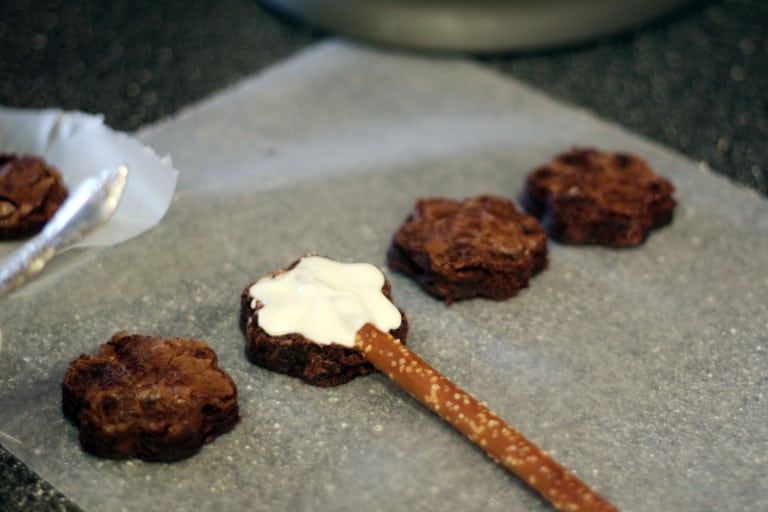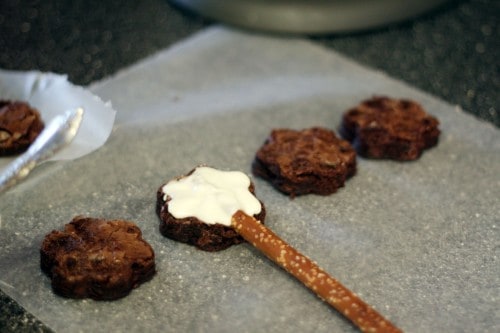 Now you can add your caramel layer. This is something you can skip, but I was in a "more is more" mood, so caramel it is. I use the Kraft Caramel Bits. I've talked a bit about them here. From what readers have told me, the little square caramels do not work as well for melting, and I have never tried them.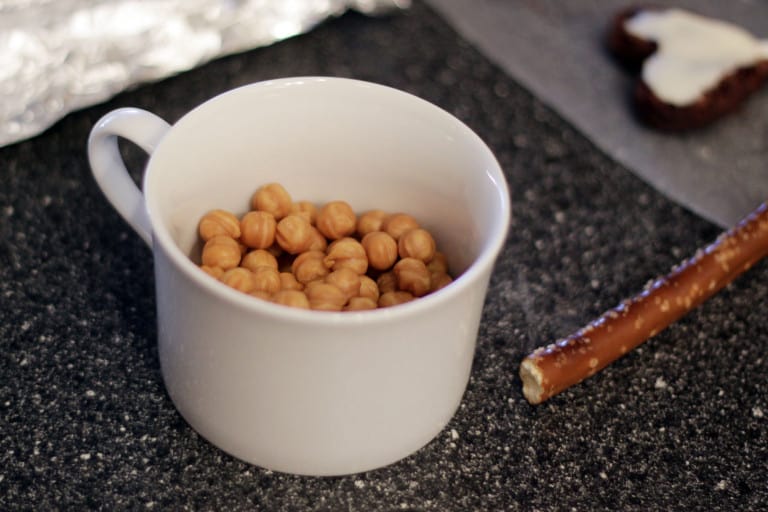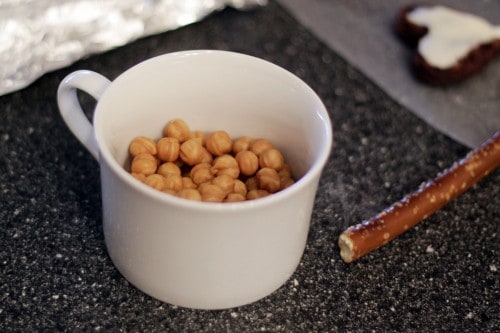 The caramel bits work great, especially in the microwave, but you do have to remember to add liquid. My bag doesn't have any specific "melting" directions on it, so I always follow their directions for making caramel apples.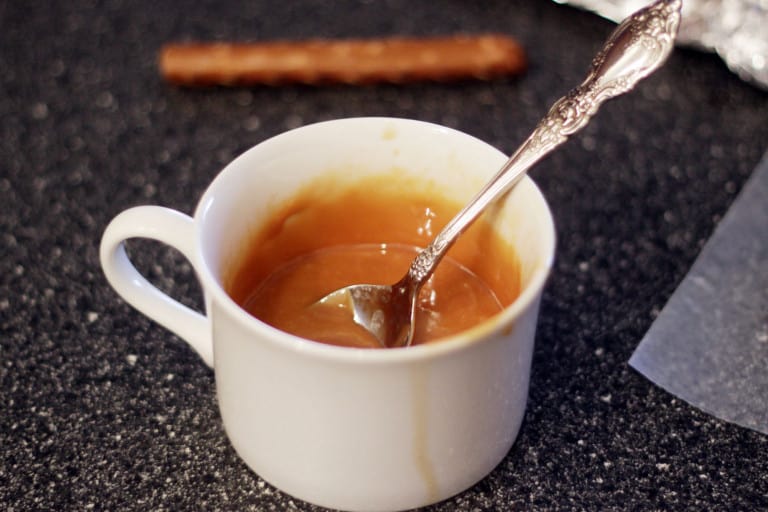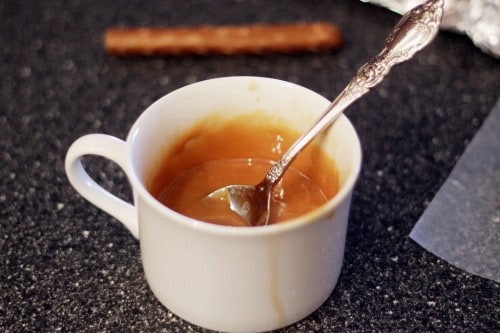 After melting, allow the caramel to cool slightly. Do not wait too long or it will be really hard to work with. Spoon a bit on each brownie.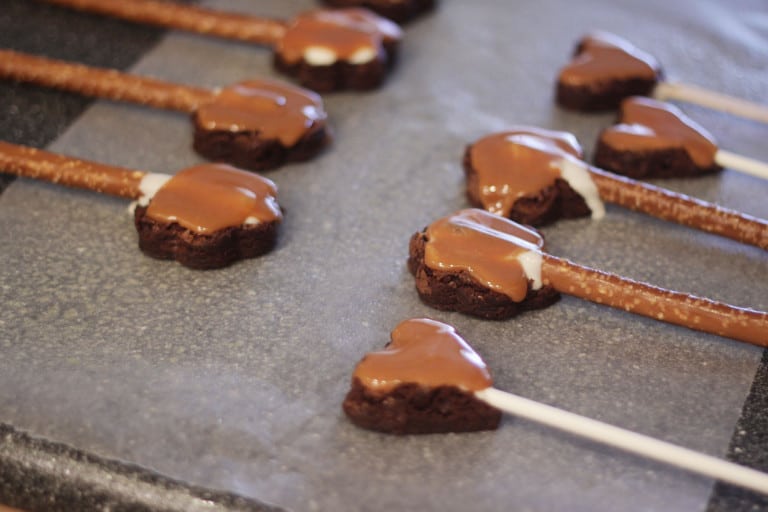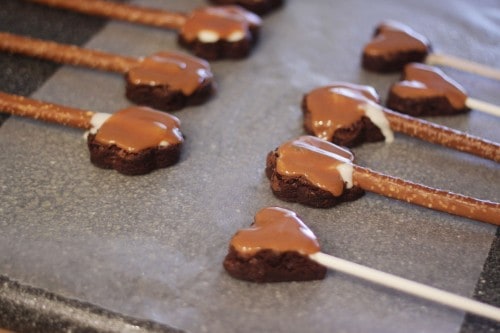 Let the caramel set up for a bit. I allowed mine to sit for an hour. You do not want it to fully harden, but you don't want it to be a gooey mess. Once it has set up, you are now ready to dip them into the chocolate melts. You have to be a bit more gentle then you would with say cake pops. The brownies are heavy, and even with the chocolate and caramel in place, they can come of the pretzel/stick. I found a combo of a dunk in chocolate and some spooning on of the chocolate worked best. Add some sprinkles, let them fully set, and you get this…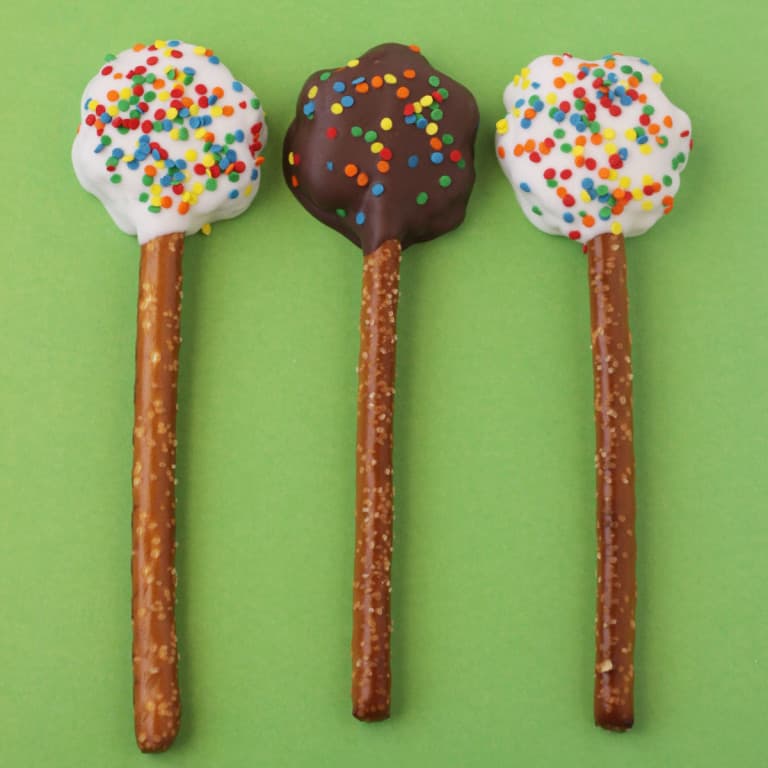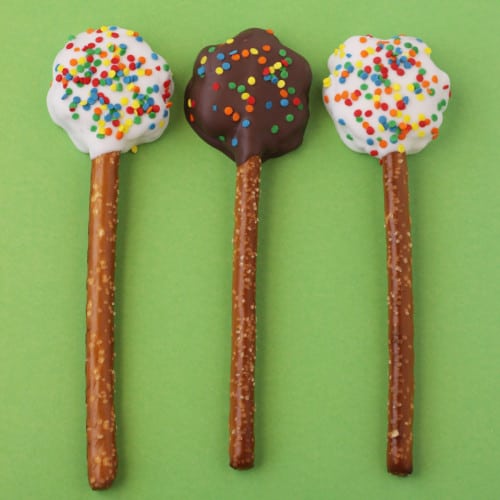 I also did some brownie pops, without the caramel or pretzels, on sticks.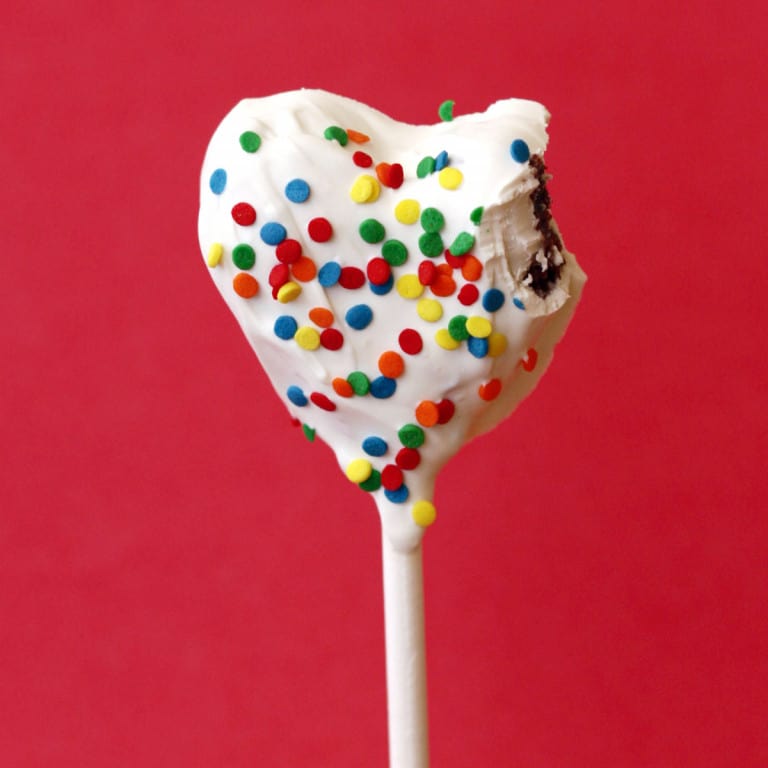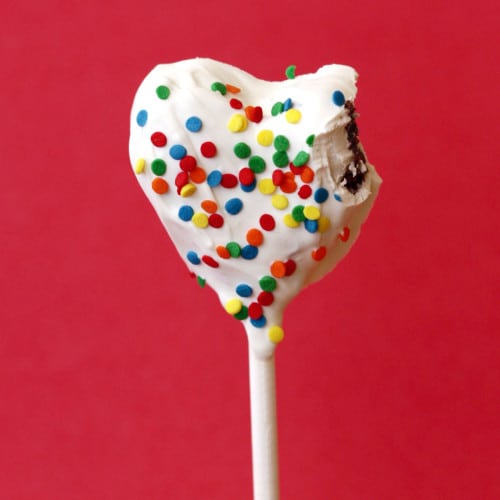 Certainly a fun twist on cake pops. I think these would be great with crushed Oreos in place of the sprinkles – a cookies and cream version.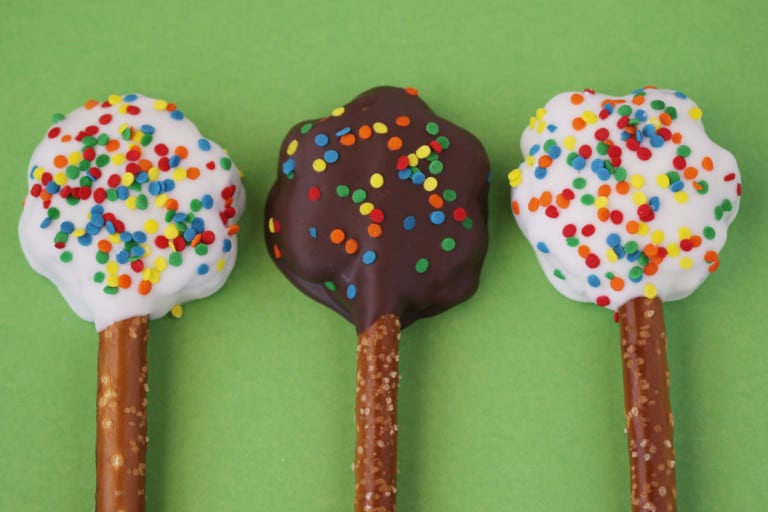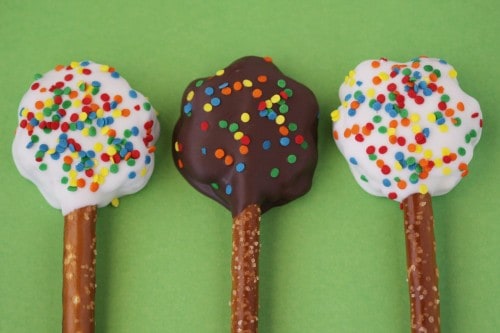 I always keep extra pretzels on hand in case I have chocolate left over after dipping my creations. So I also whipped up a few of these. In my opinion, you just can't go wrong with pretzels and chocolate. Enjoy!