Here is a fun idea that is really easy and oh so cute. Rainbow Rice Krispies Treats!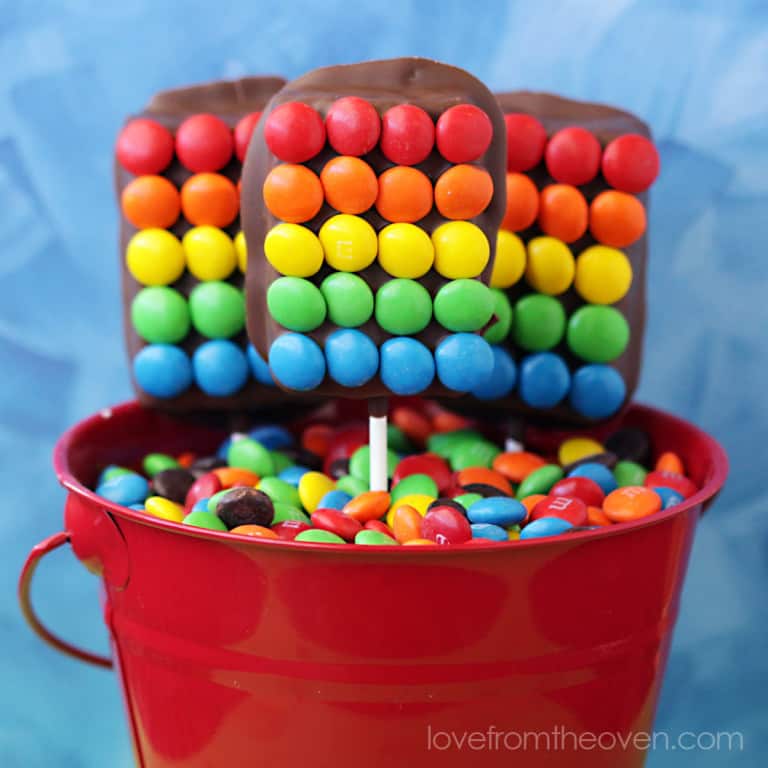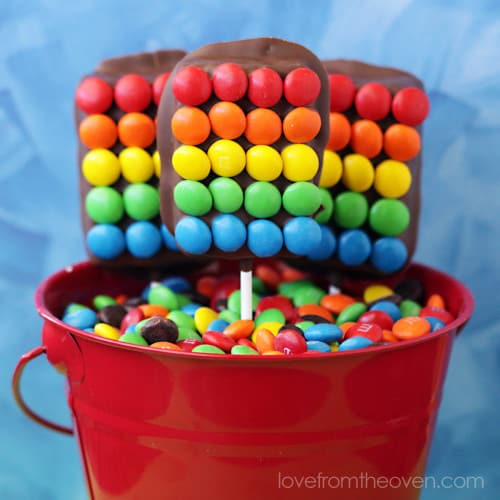 My daughter was giddy when she saw them, and I have to admit, they are super cute in person. These would be a fun after school treat for the first day of school or a great party snack or party favor, especially with a rainbow theme. Here's a previous post on how I make my chocolate covered Rice Krispy Treats. Think of the colorful combos of M&M's you could use, or Skittles, or whatever candy you find in your pantry (which is pretty much how I operate).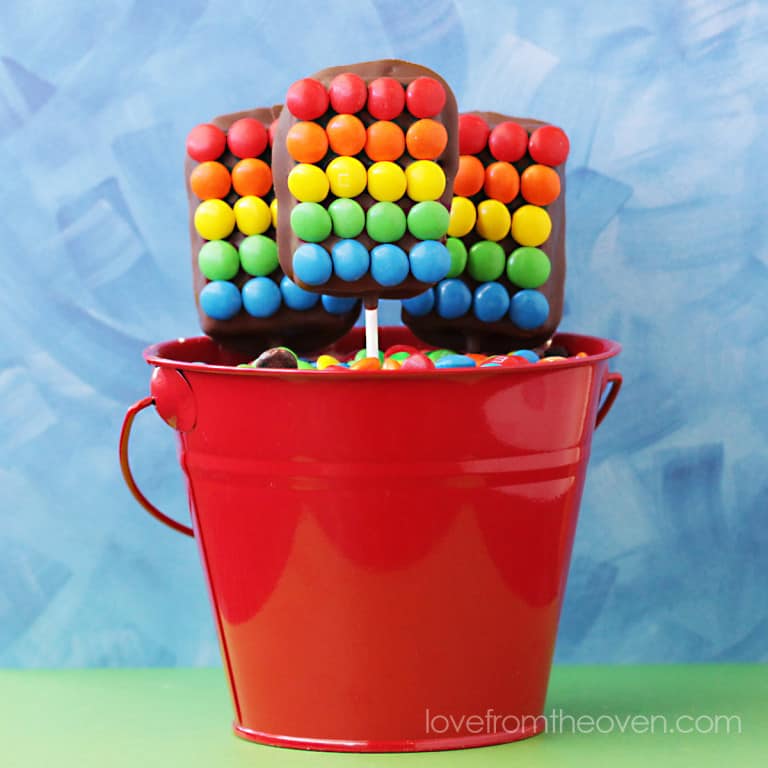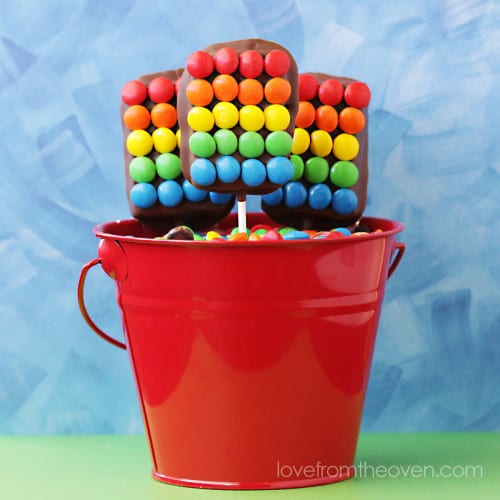 Dip. Decorate. Delight.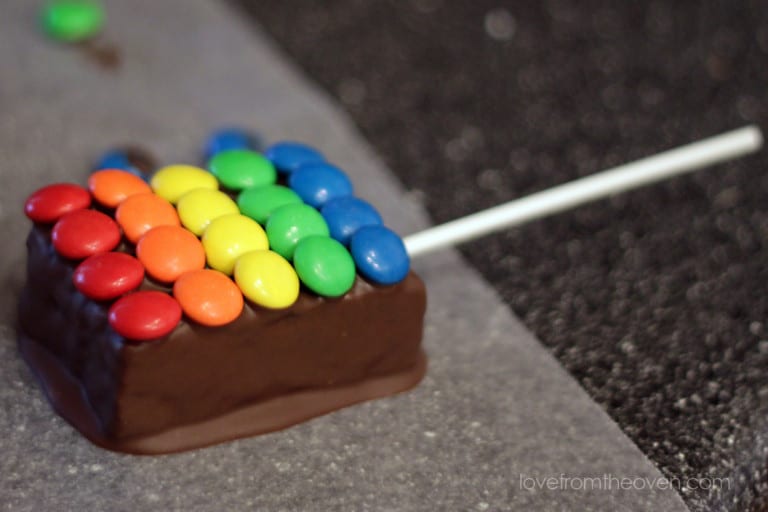 And if you are a fan of Rice Krispies Treats, chocolate and excess, you have to check out my stuffed Rice Krispy Treats. Though I can't be held responsible for how many are consumed if you do make them. Here is a white chocolate caramel pretzel stuffed crispy treat…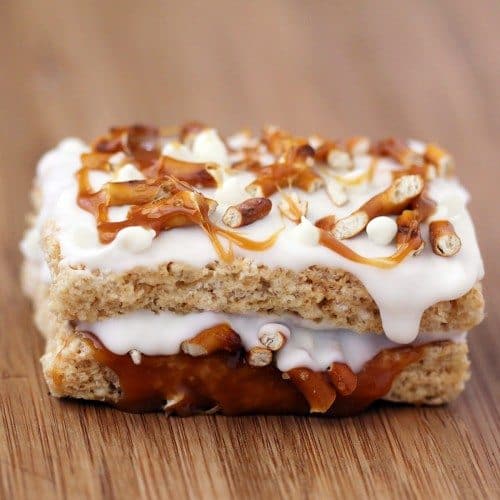 Chocolate Pretzel Peanut Butter Cup Stuffed Krispy Treat…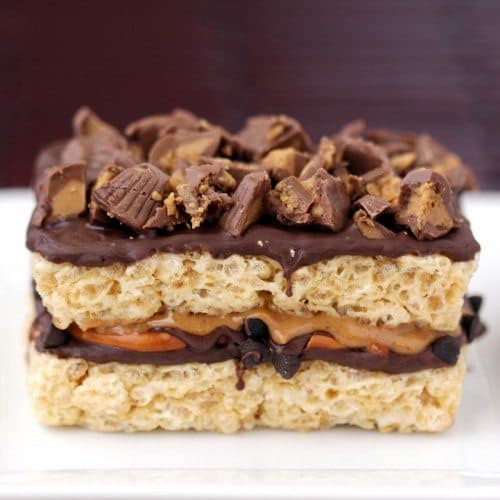 And a Cookies & Cream Stuffed Crispy Treat…