This weekend I attended the Cupcake Love-In in Scottsdale, AZ.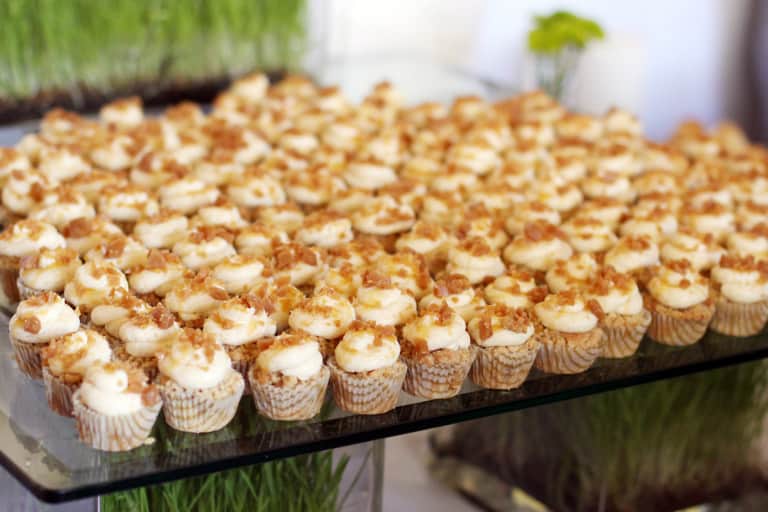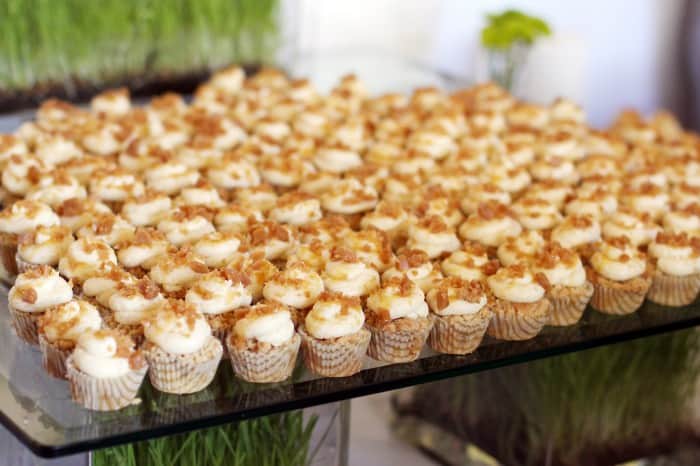 The Cupcake Love-In is an event that helps shine the light on many talented bakers and pastry chefs here in Arizona. It helps support amazing local businesses all while raising money for Central Arizona Shelter Services (CASS). CASS shelters and programs serve the community's most vulnerable and those in greatest need, who often face nearly insurmountable barriers ending in their homelessness.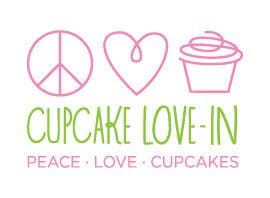 So basically you have a really great event focusing on CUPCAKES (and the local businesses who create them) that is working to help a great non-profit charitable organization that helps empower their clients and not only end their homelessness but rebuild their lives. Win. Win.
This was my first time attending the Cupcake Love-In, and I wasn't quite sure what to expect (well, aside from cupcakes!). After checking in and getting my Cupcake Love-In wristband (which had my tickets on it – seven tickets for seven cupcakes), my friend and I followed the sweet smell of buttercream over to the event. Let me tell you, this was a popular event…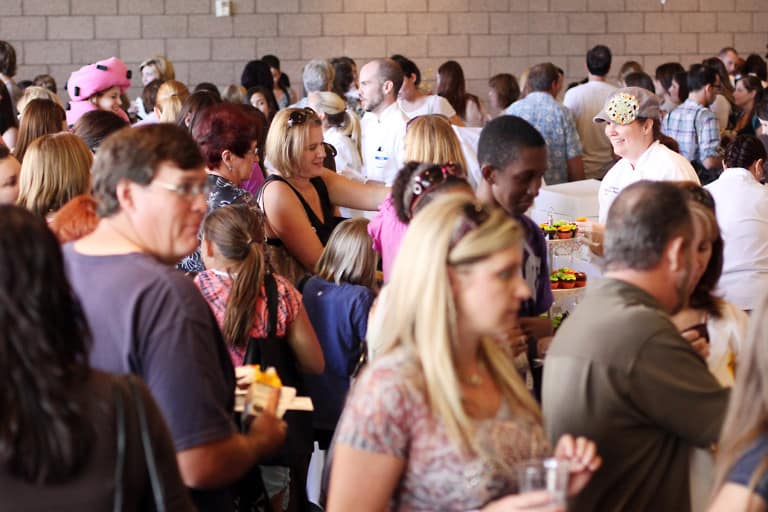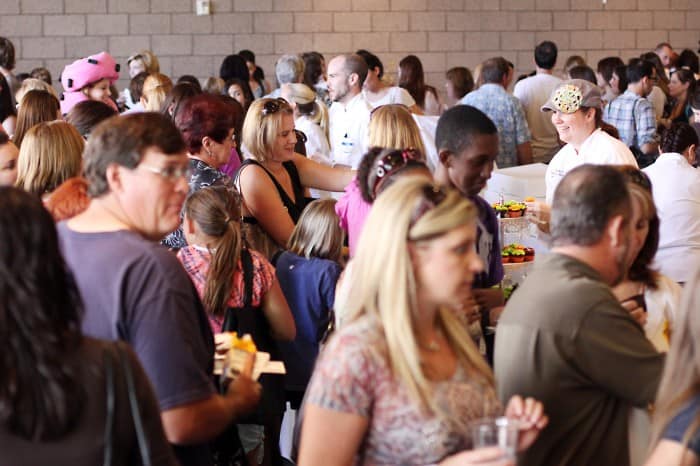 Let's get down to business – the CUPCAKES!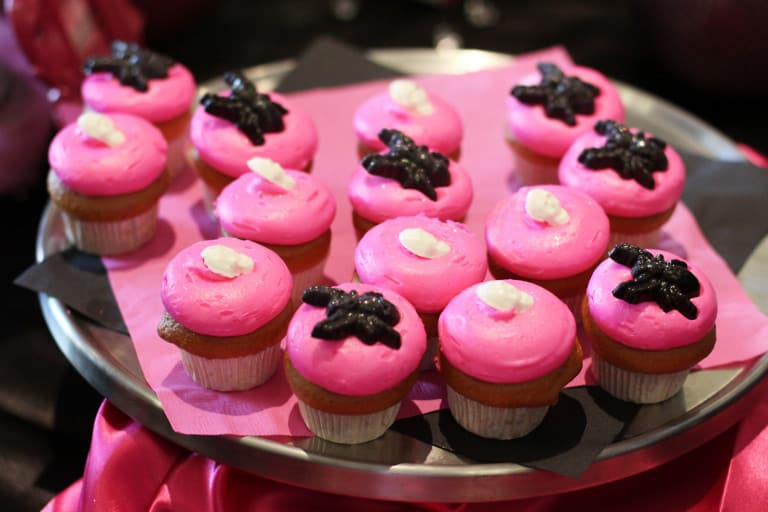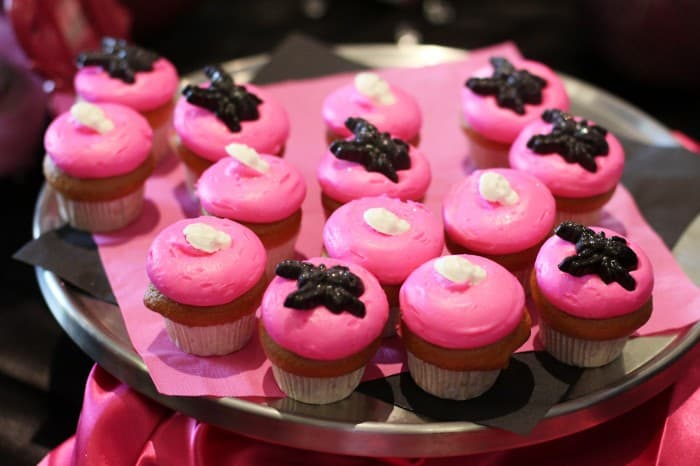 These hot pink frosted beauties were from Mind Over Batter.
In my opinion, Mind Over Batter had the prettiest display that was right up my alley. Hot pink, sparkle, purples, black – all things I adore.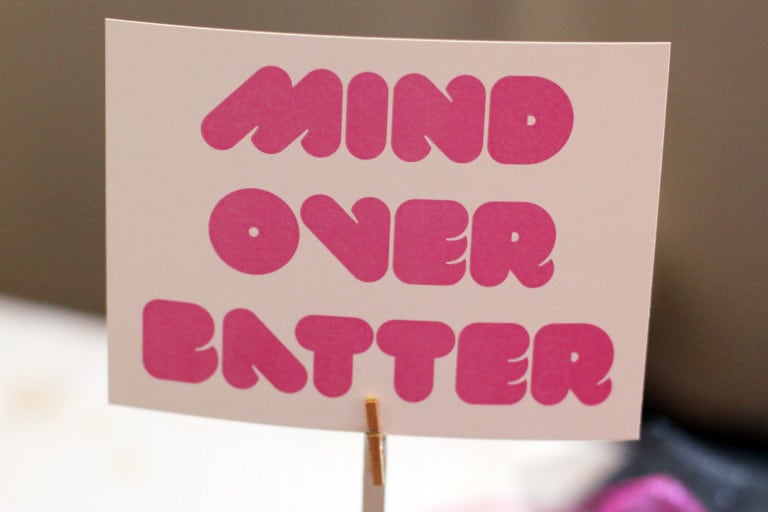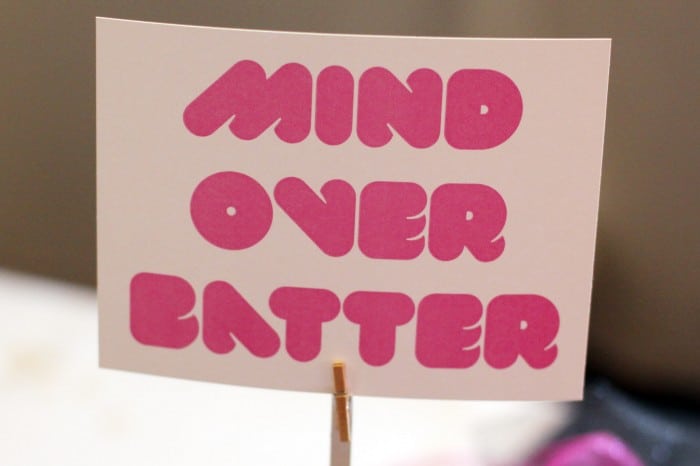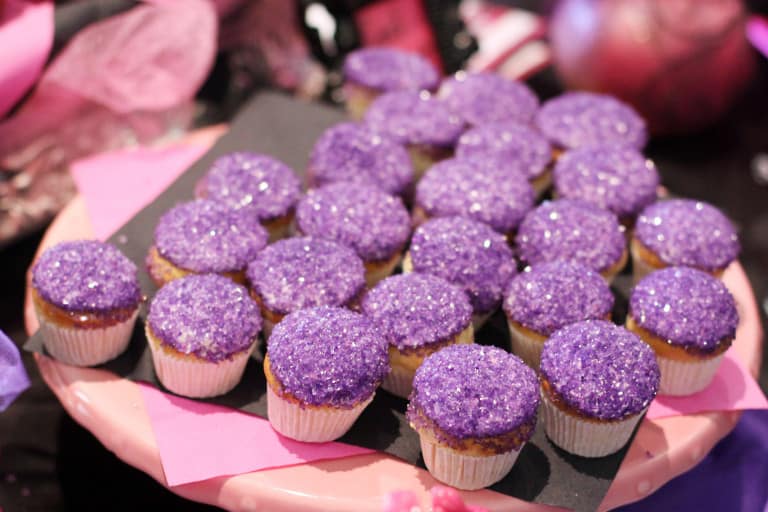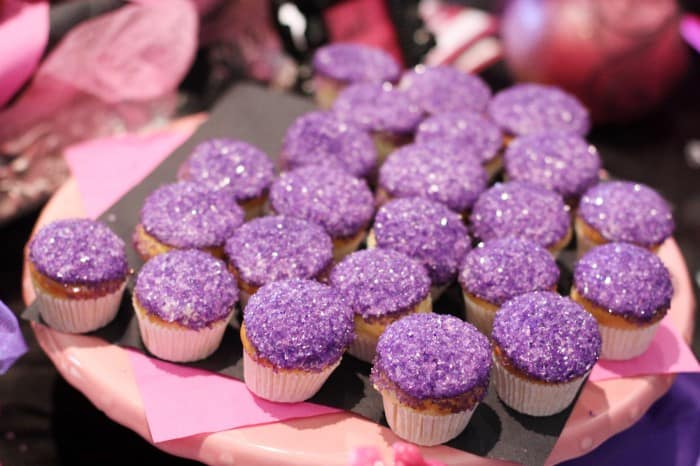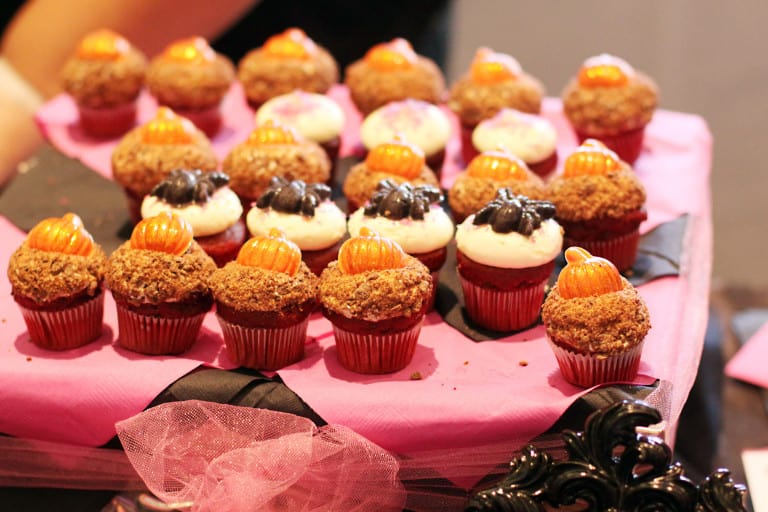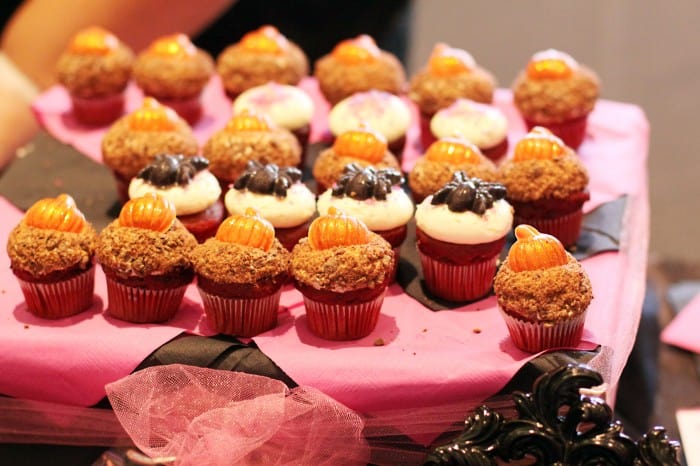 Some of the most amazing flavors that were most up my alley were from Top It Cupcakes. With flavors like Cookie Dough, Pancake With Maple Cream Cheese Frosting and Salted Caramel, these were my kind of cupcakes. I picked two of their cupcakes, the Cookie Dough and Salted Caramel, and they were hands down my favorites.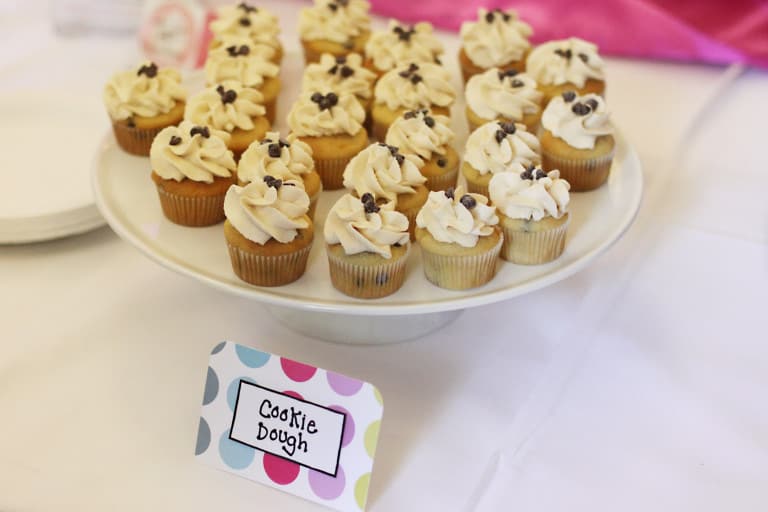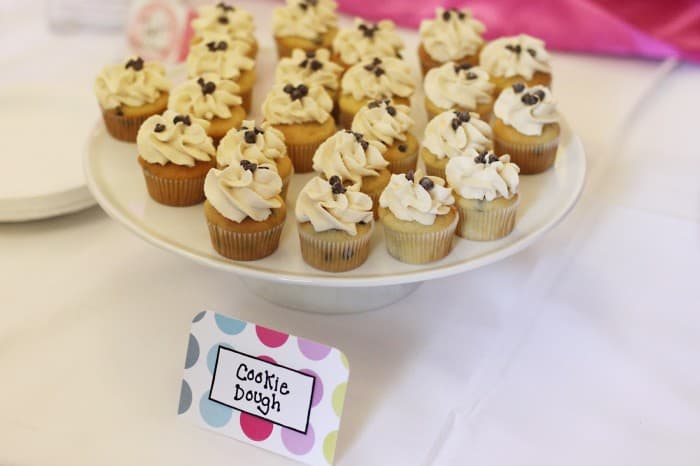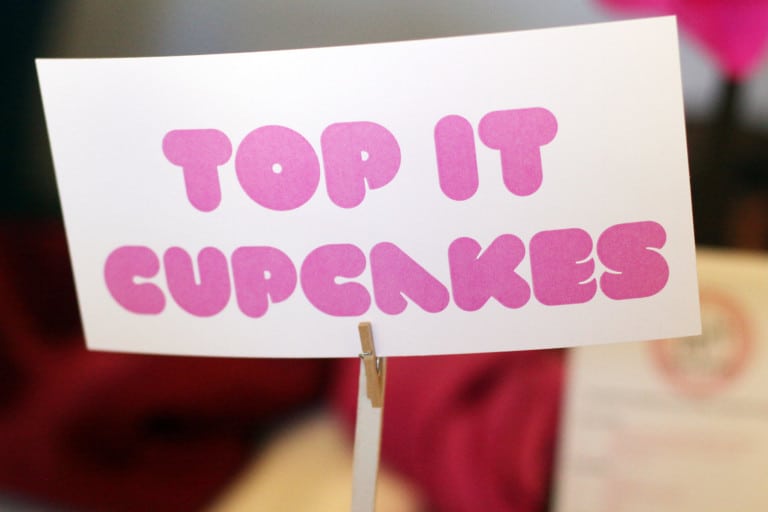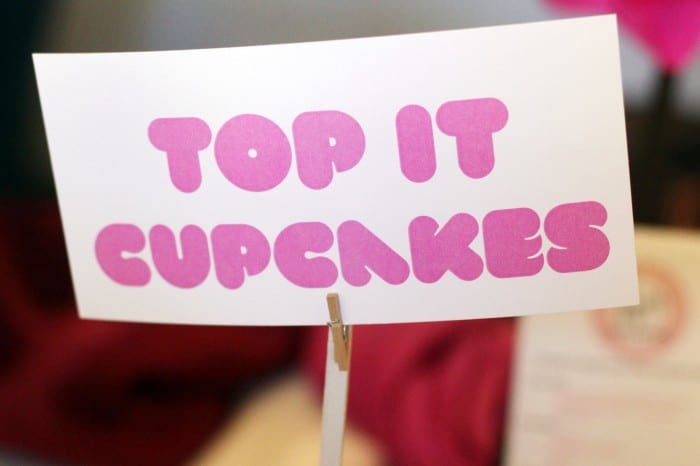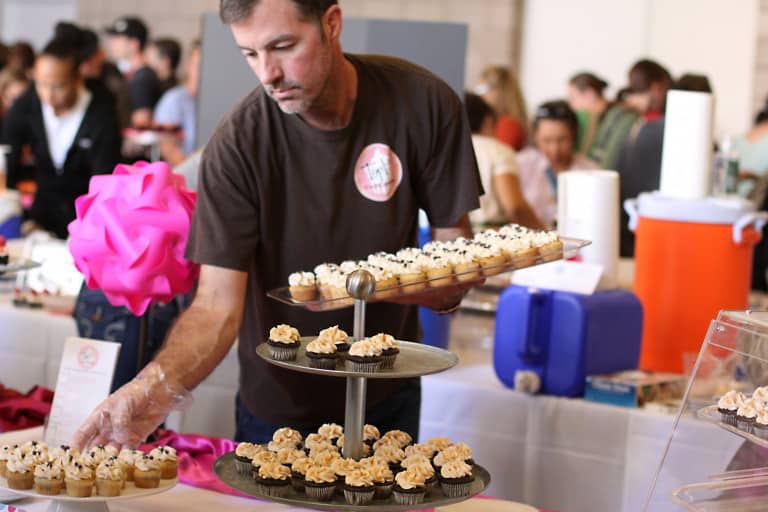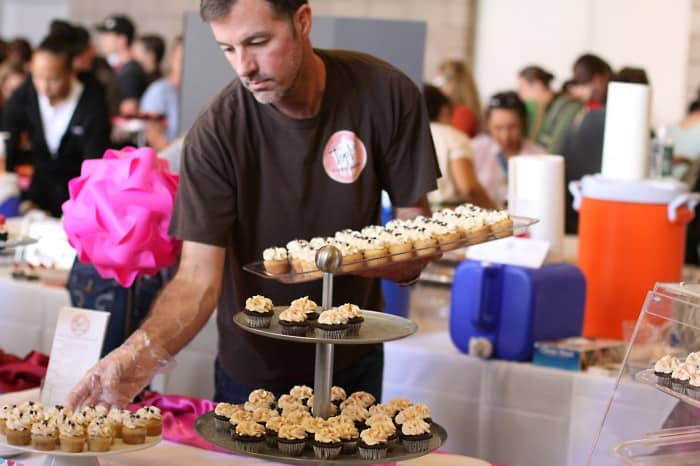 The Salted Caramel were AMAZING. Like on a whole other level, amazing. I could have had 12 more.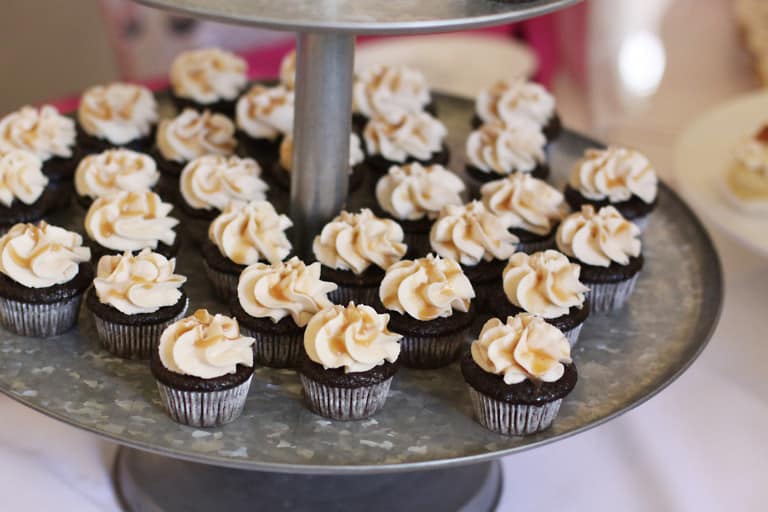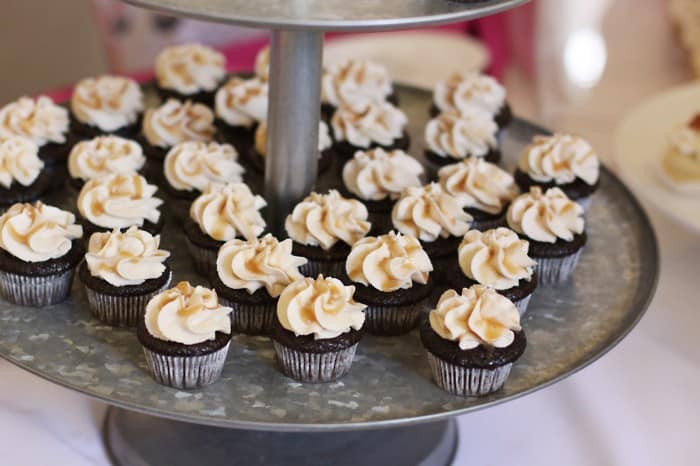 Cupcakes By Design had some really cool butterfly cupcakes…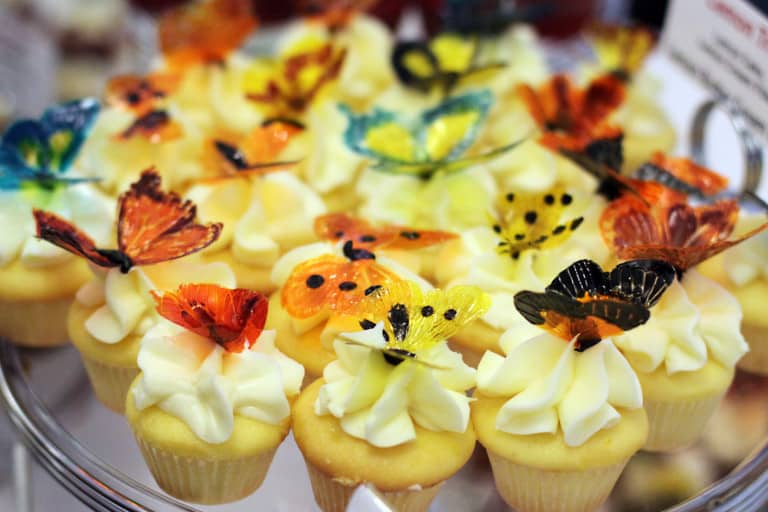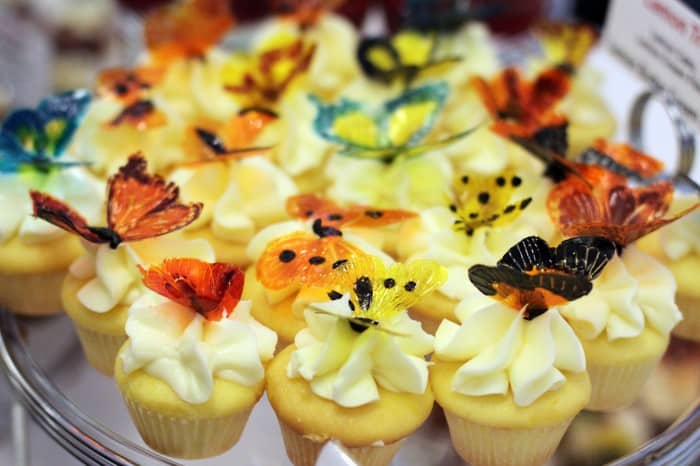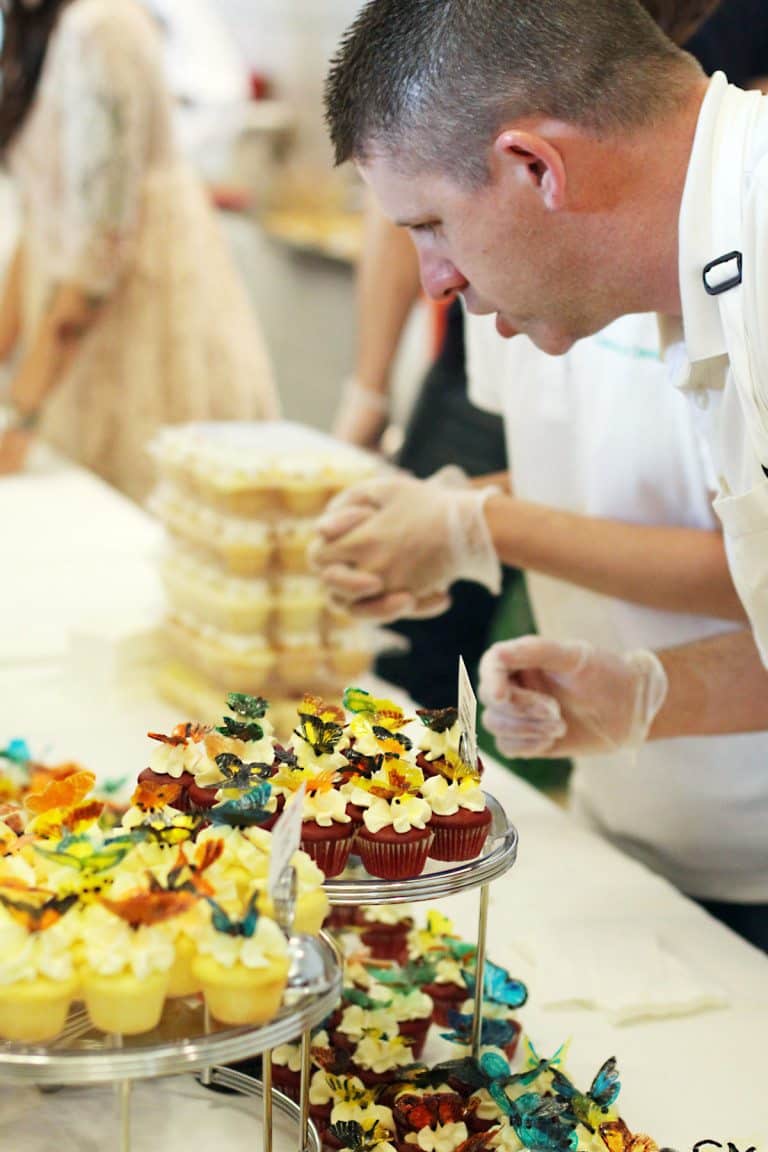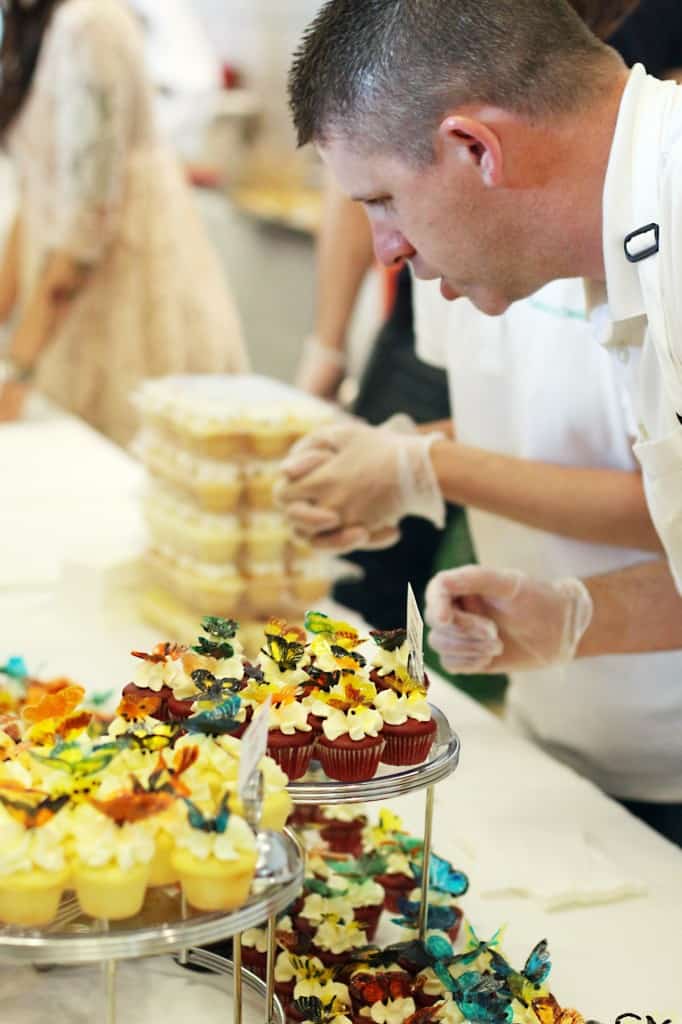 There were so many other amazing cupcakes, but unfortunately I wasn't able to always see the cupcakes and the bakery name, and struggled a bit to get the photos I did get. I feel bad because I REALLY wanted to be able to credit each and every bakery, because I can only imagine the work that put into baking, decorating, transporting and serving this many cupcakes, and they all deserve credit (and a round of applause!). But I do want to still share photos of the great cupcakes I saw, and if anyone recognizes any of these, please let me know as I'd love to give credit to the talented bakers who created them.
These apple cupcakes were my friend's top pick of the event. She also loved the red velvet from Nothing Bundt Cakes.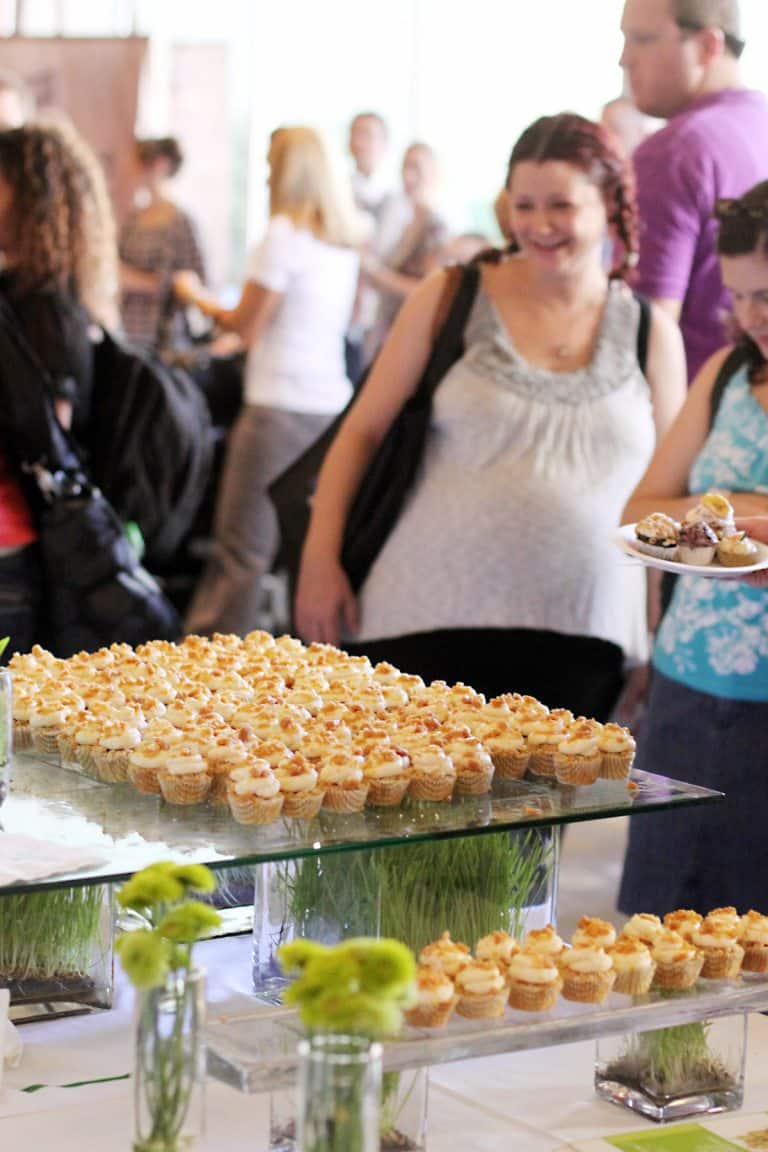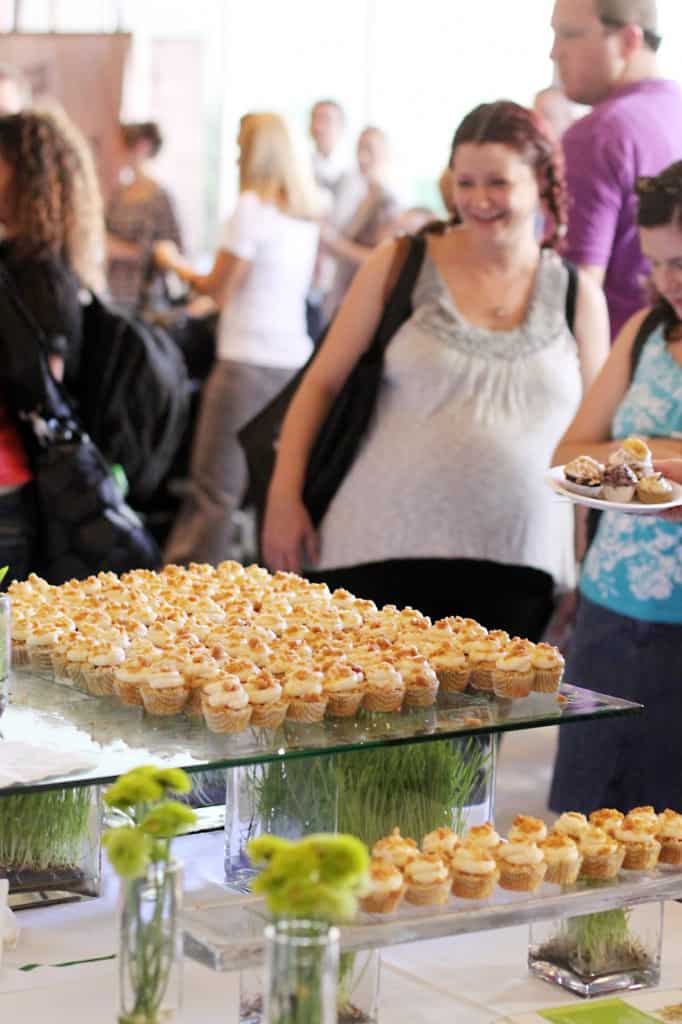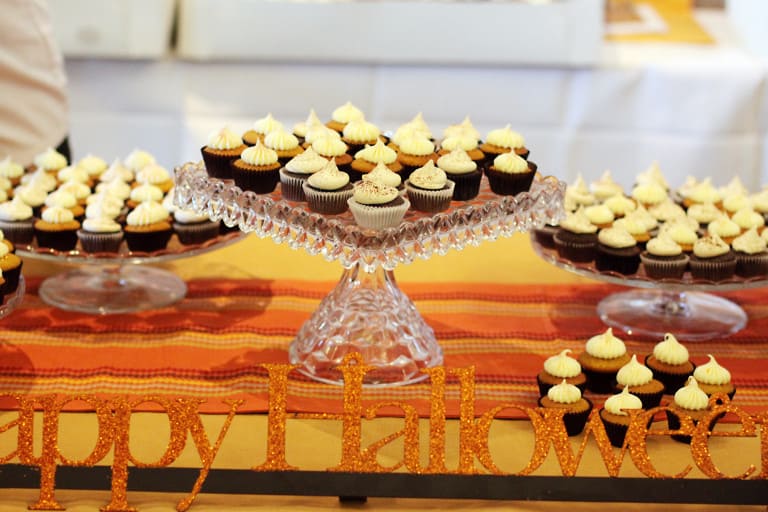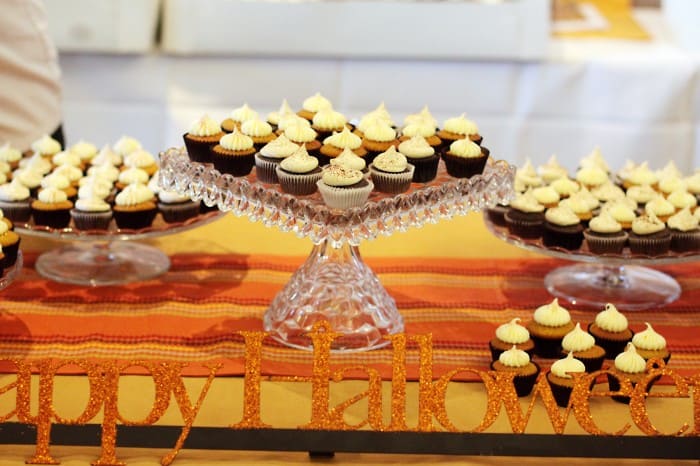 Oreo Cupcakes from N Counter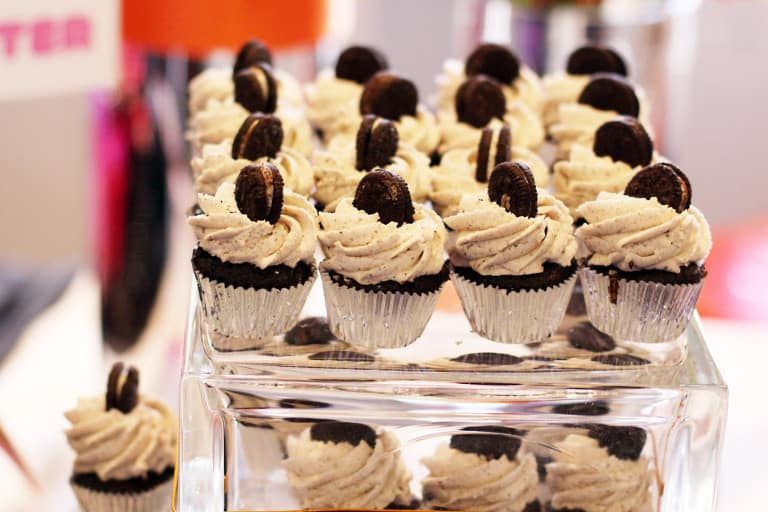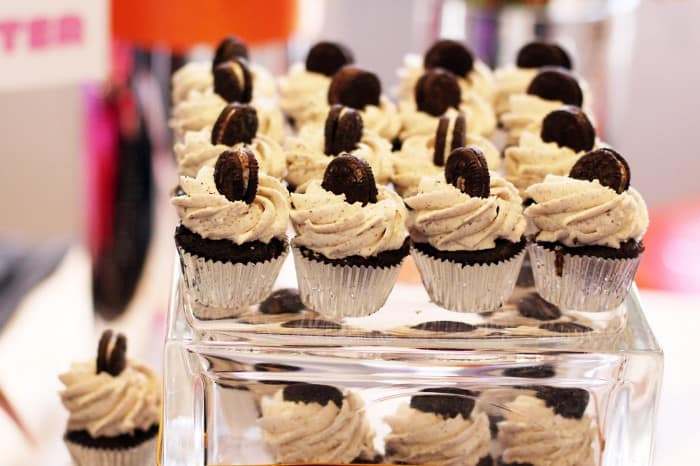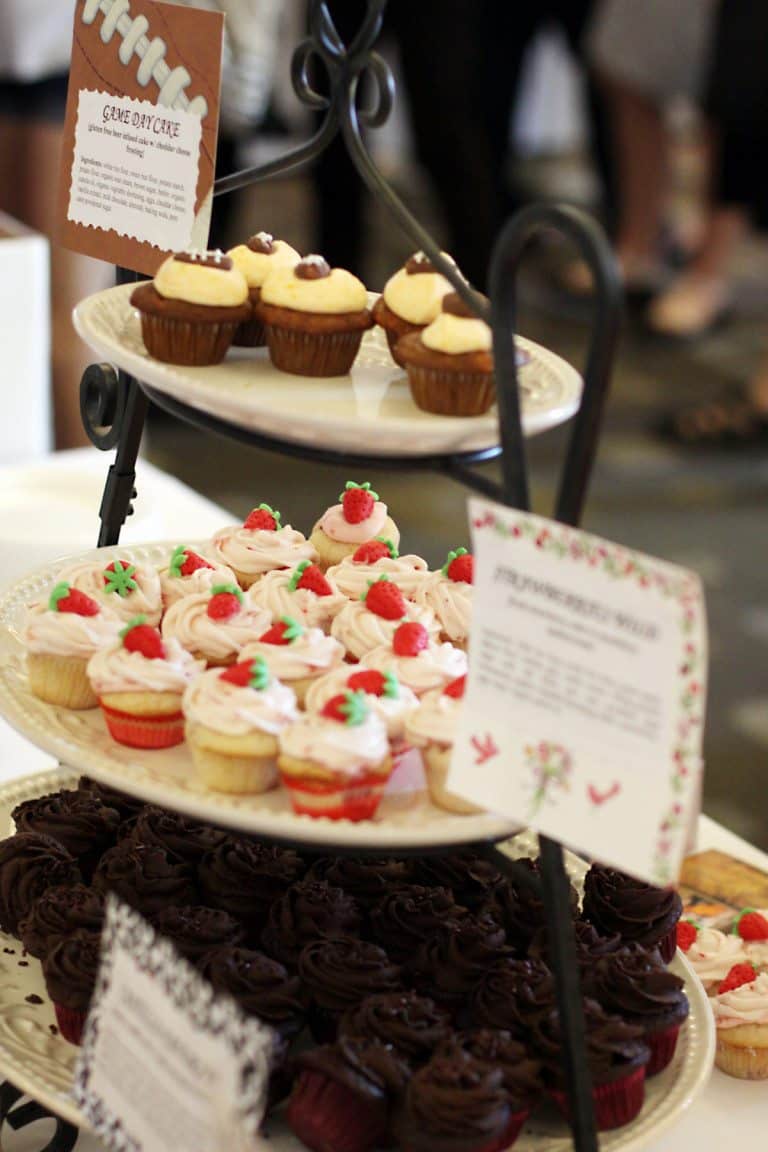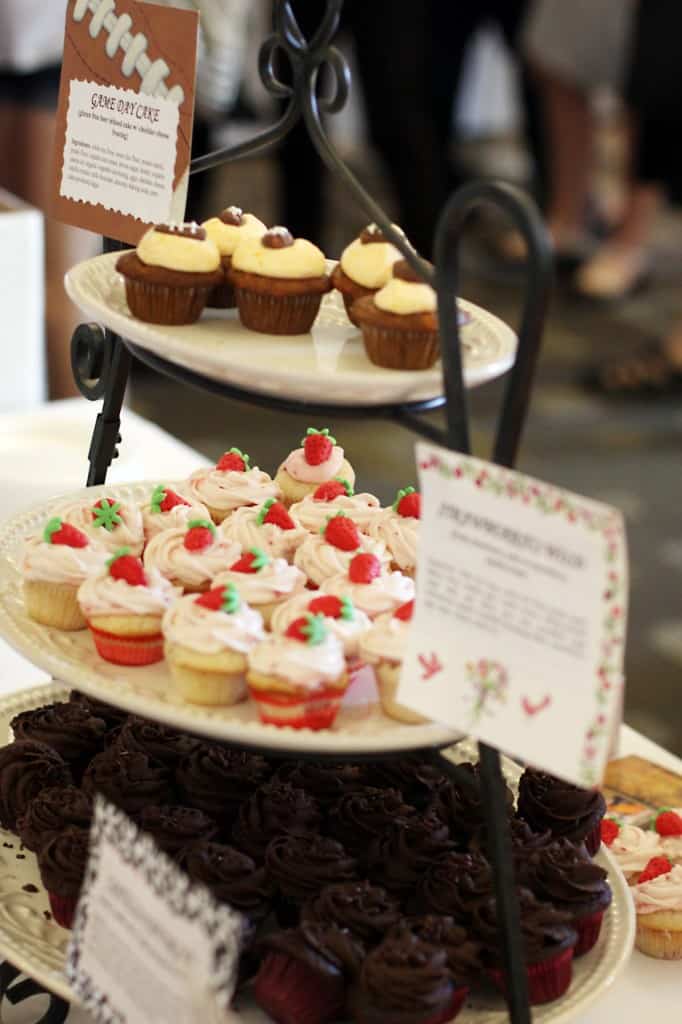 Amazing cupcakes and display from All Caked Up.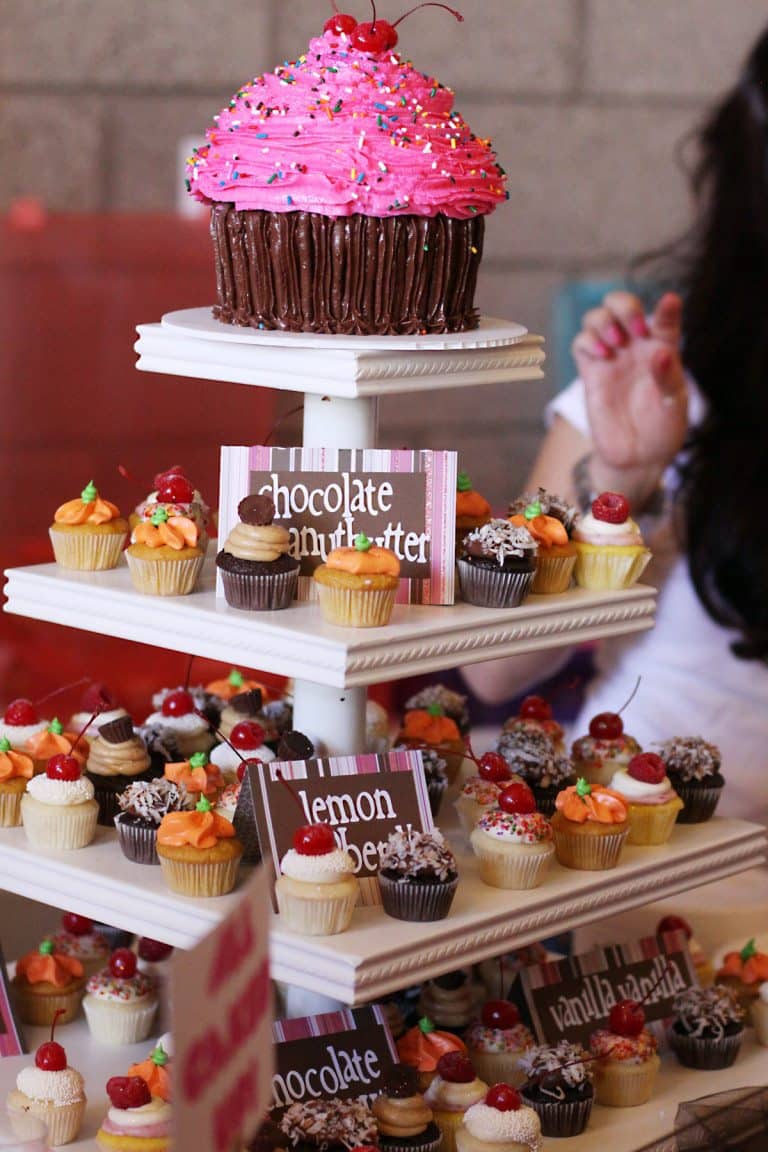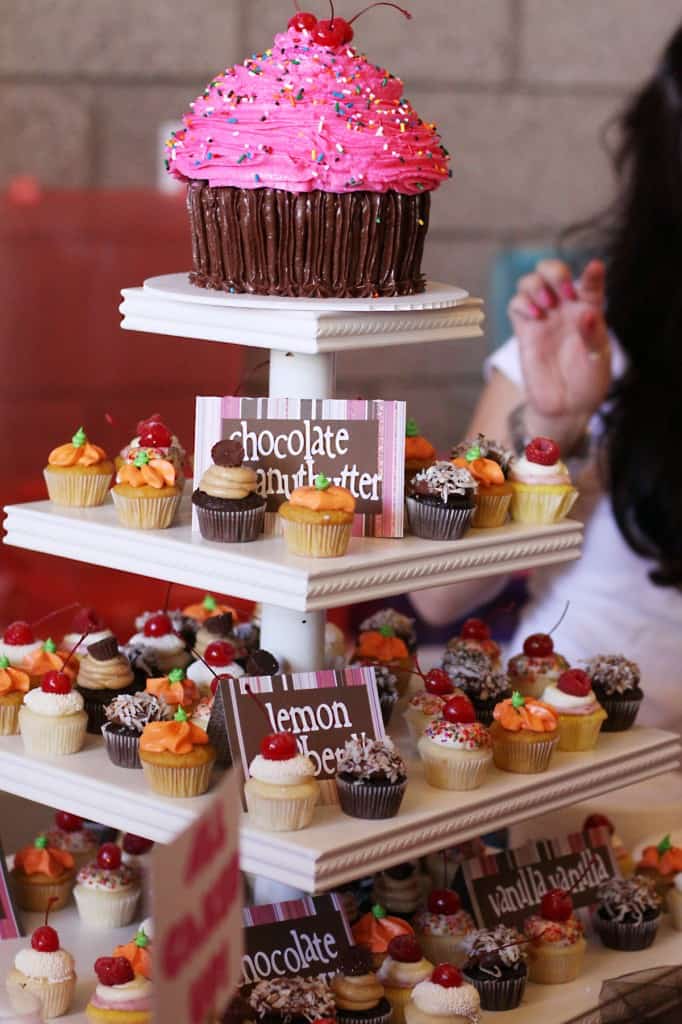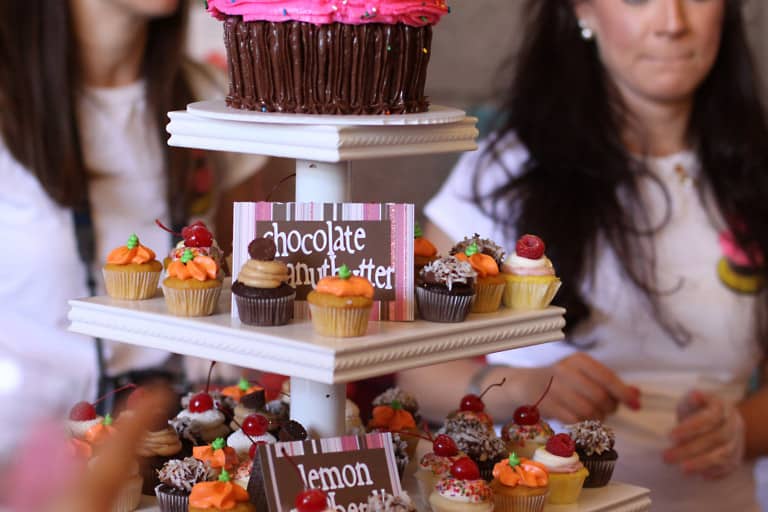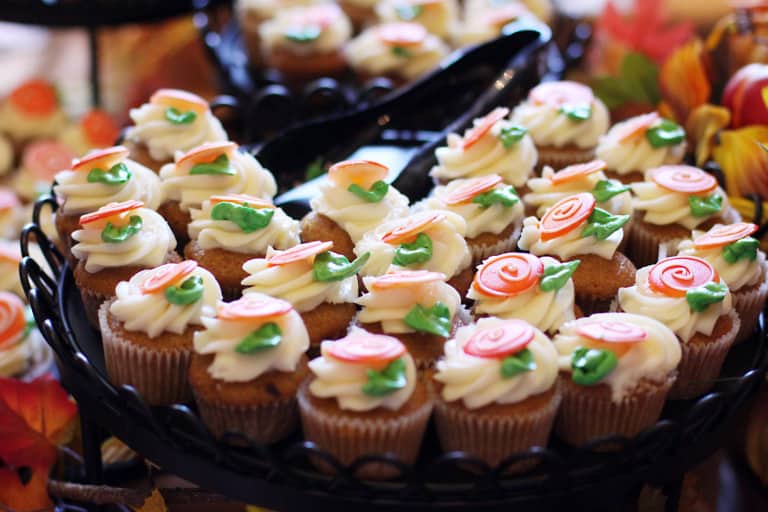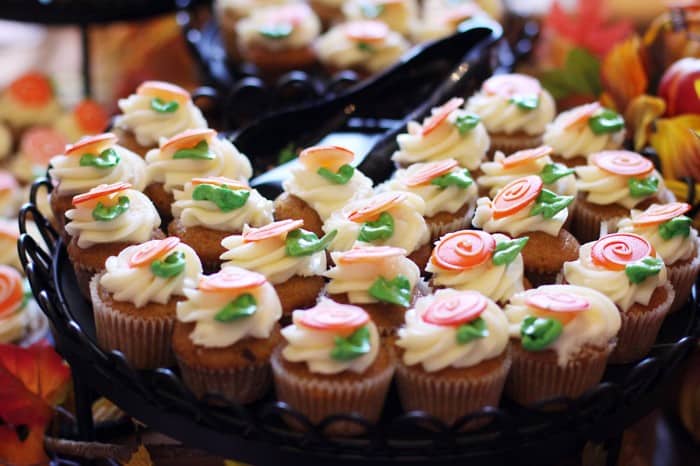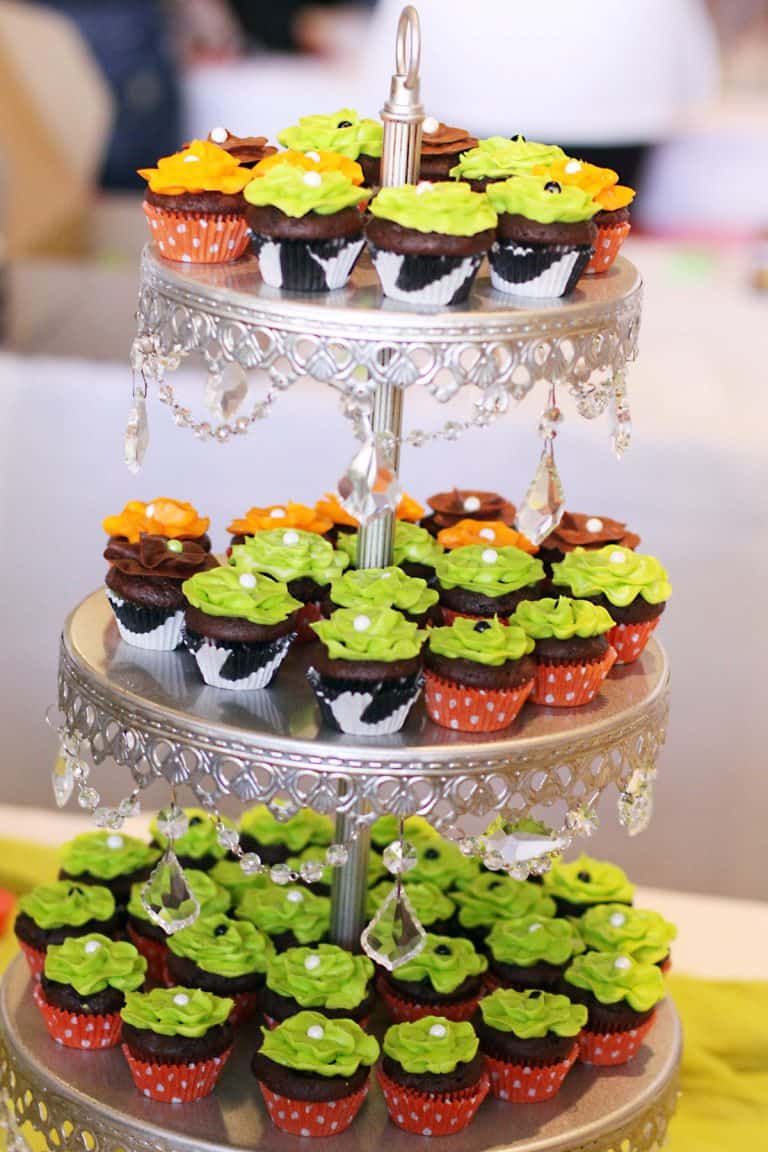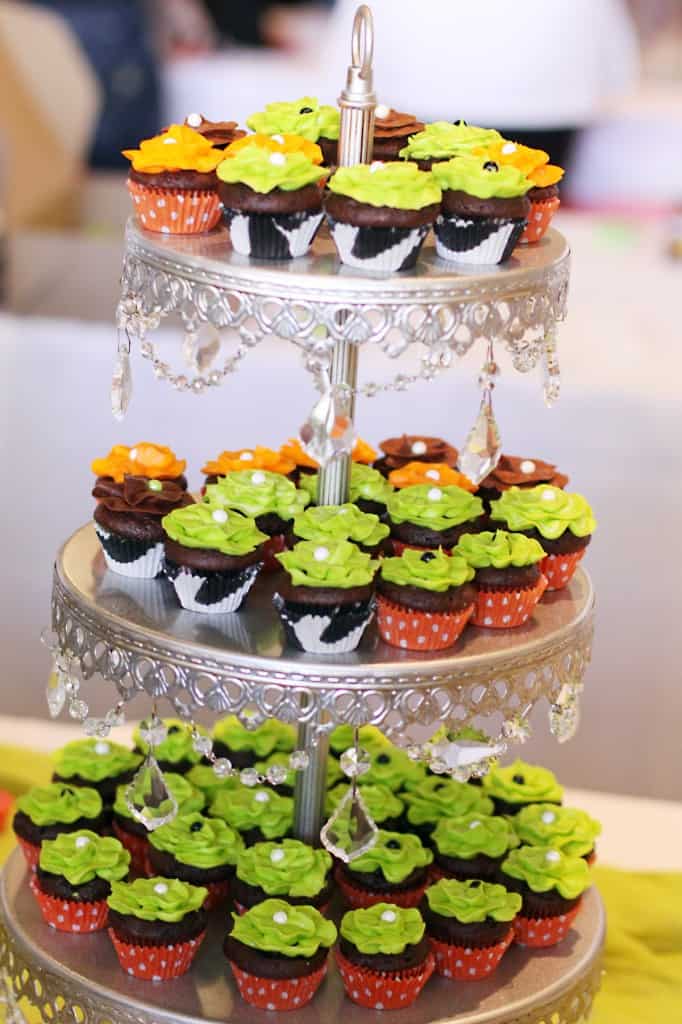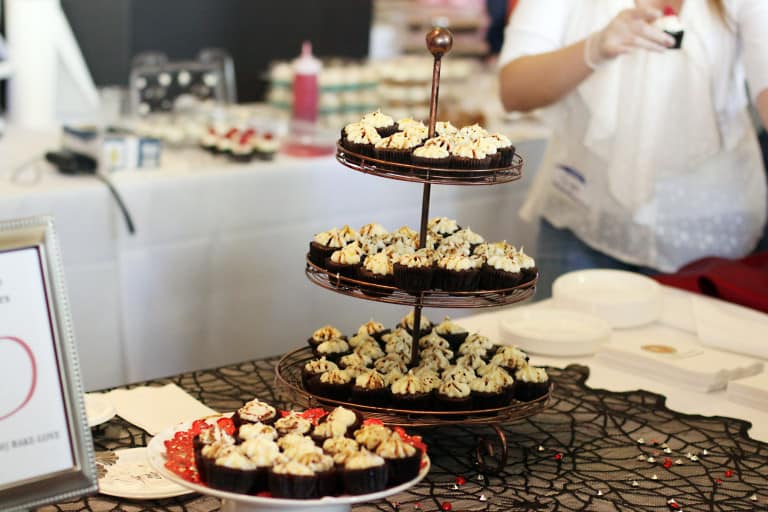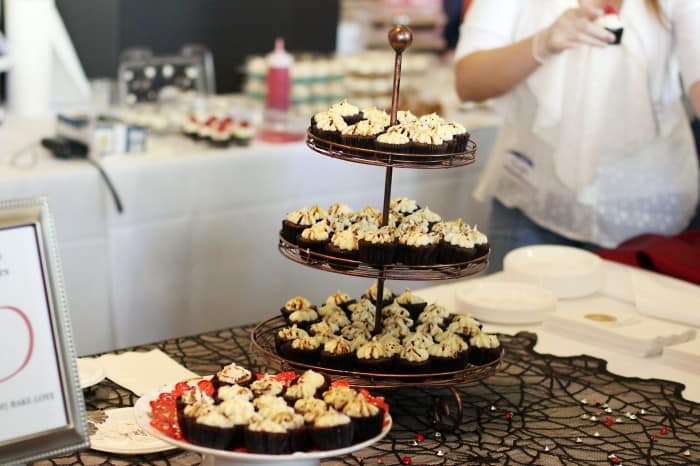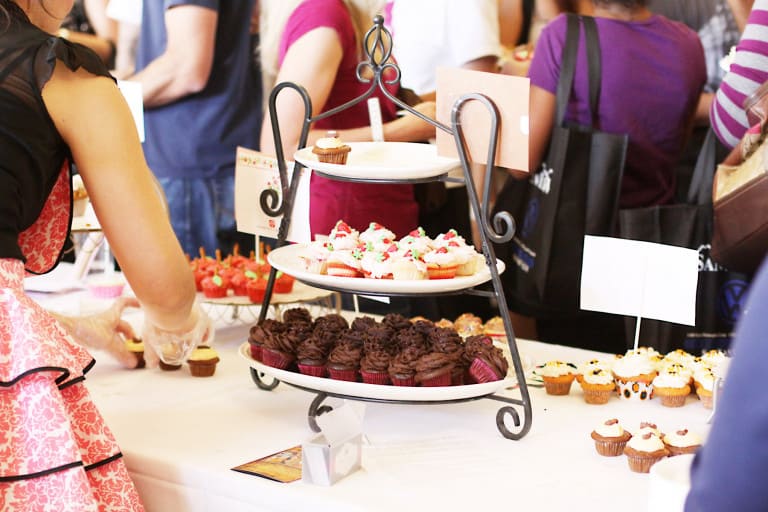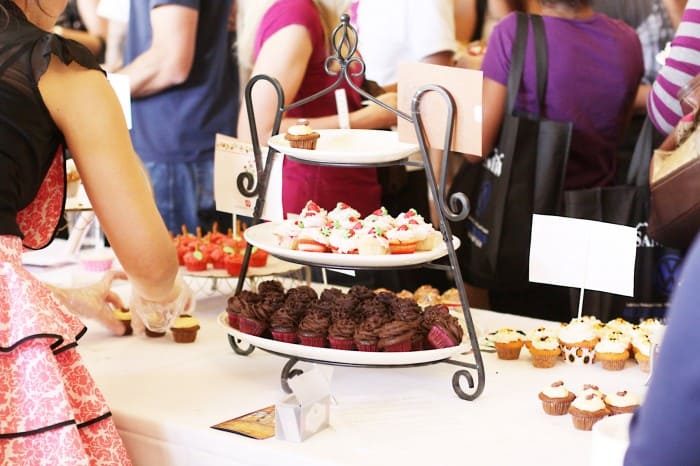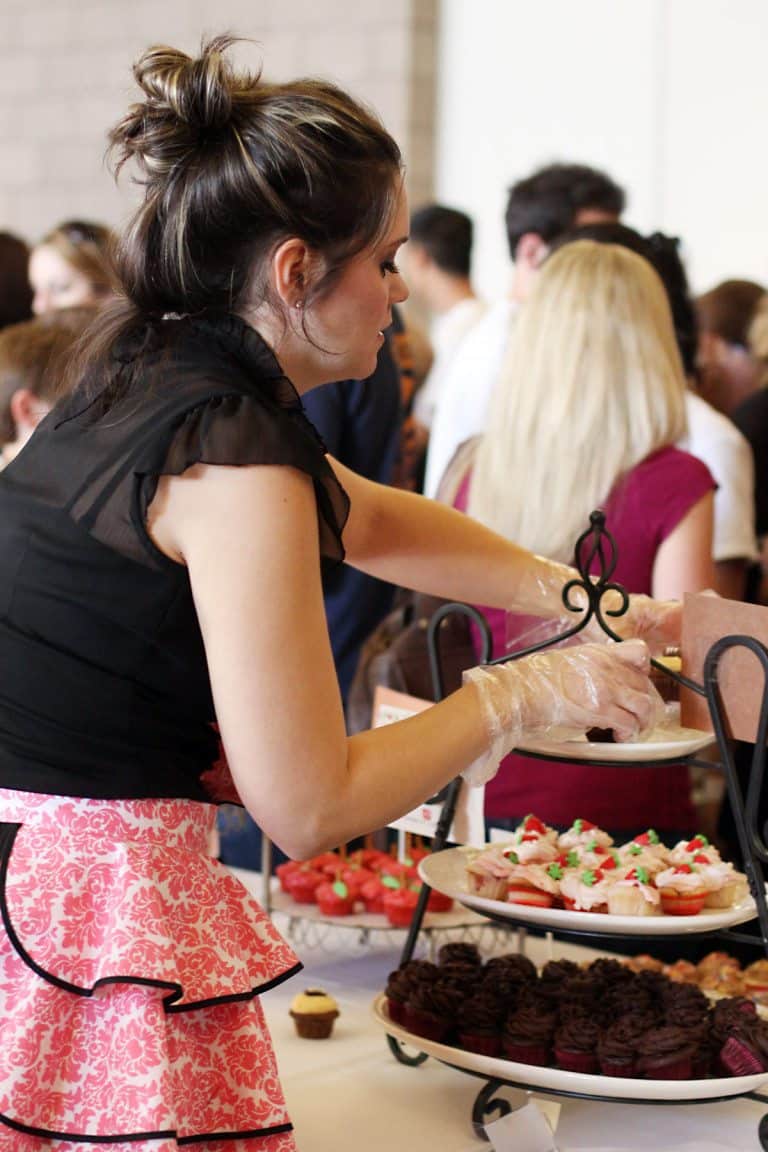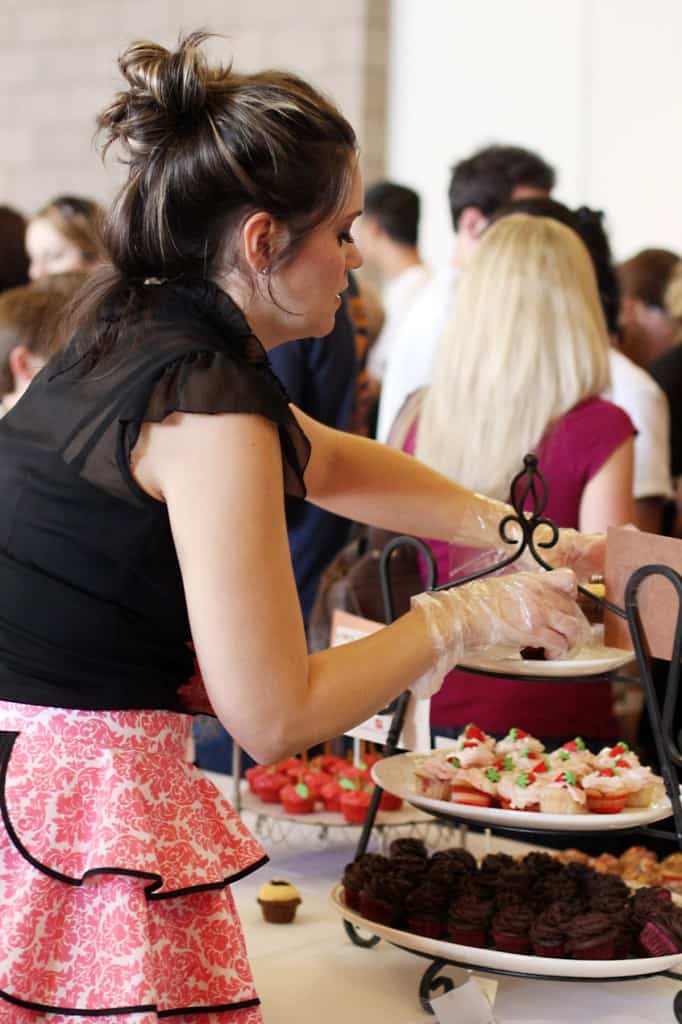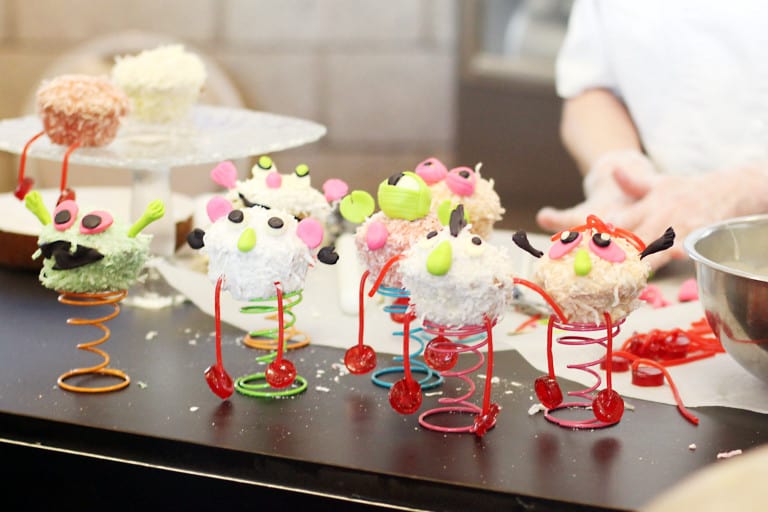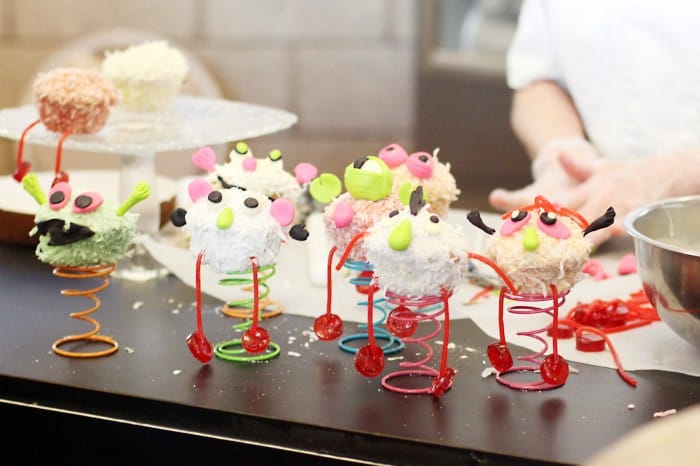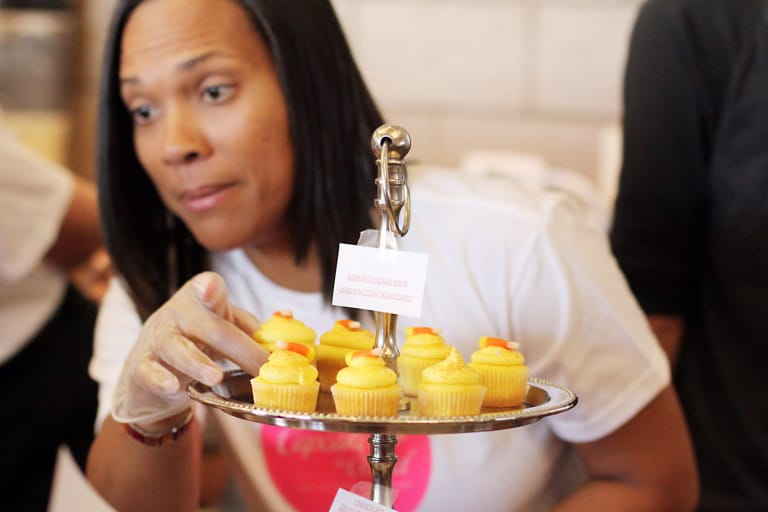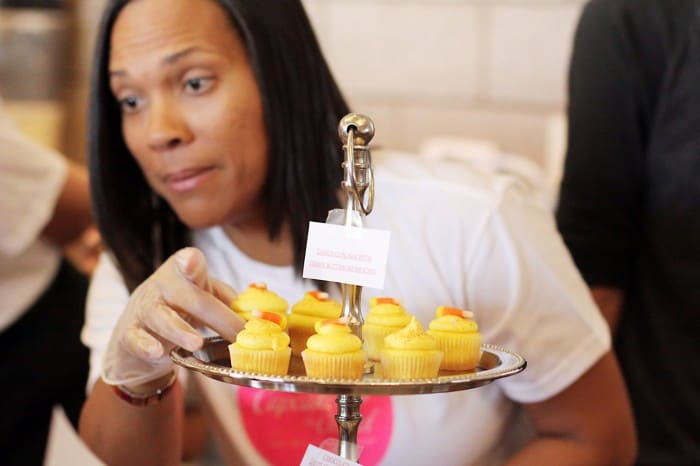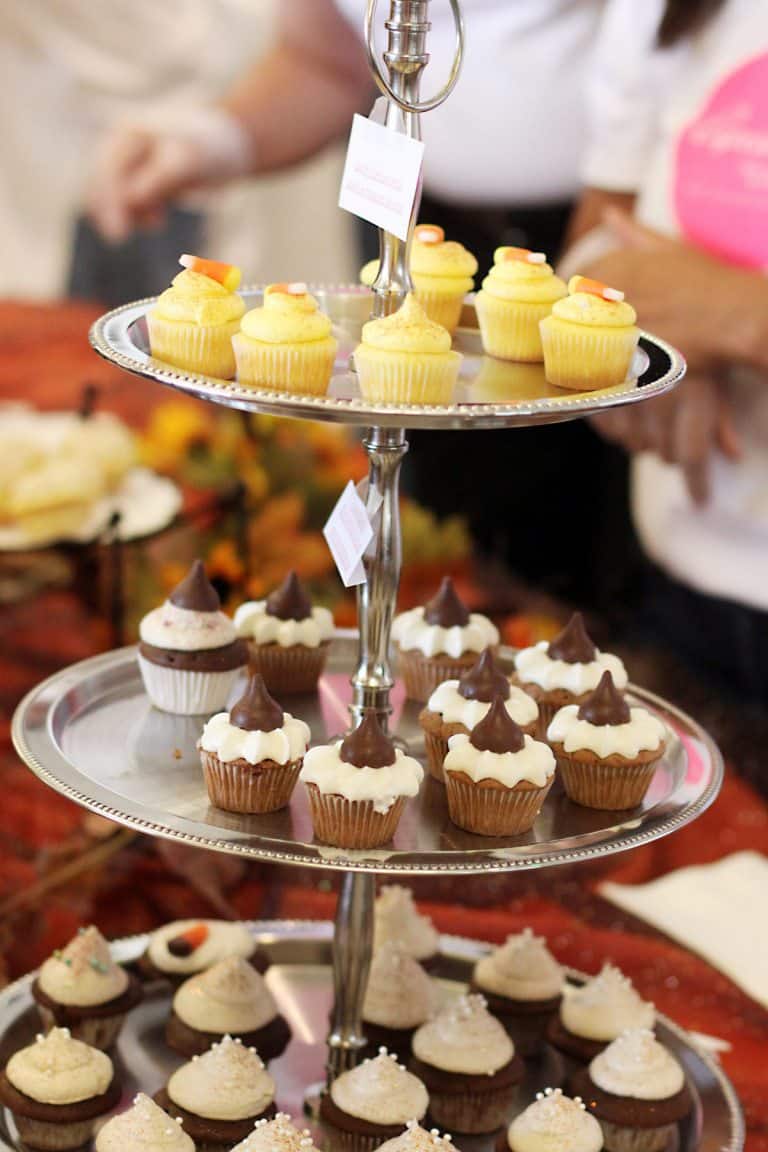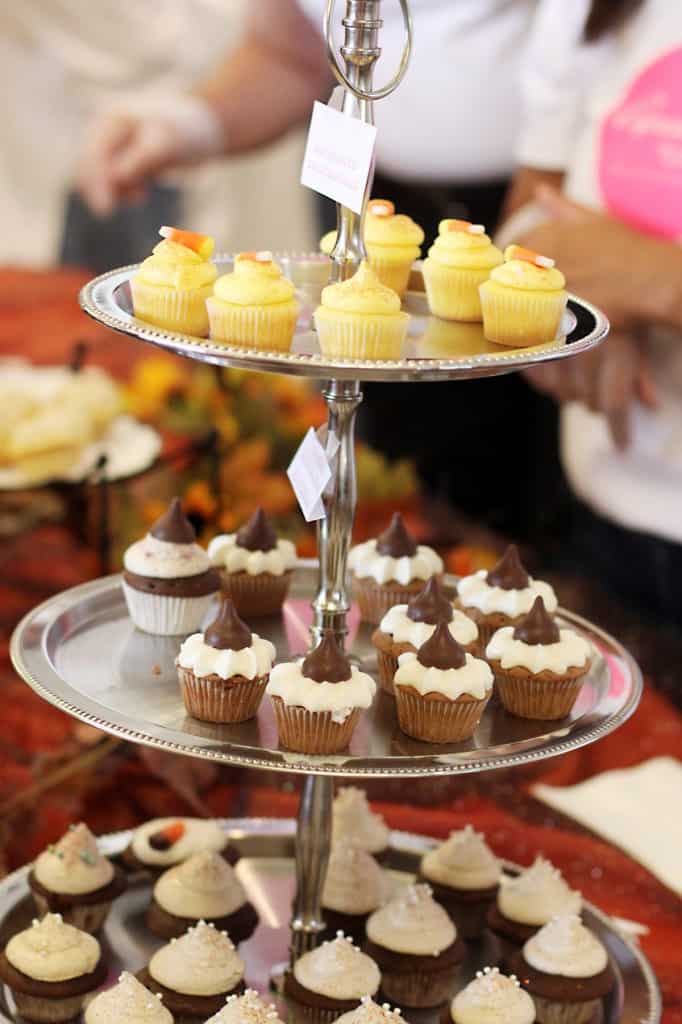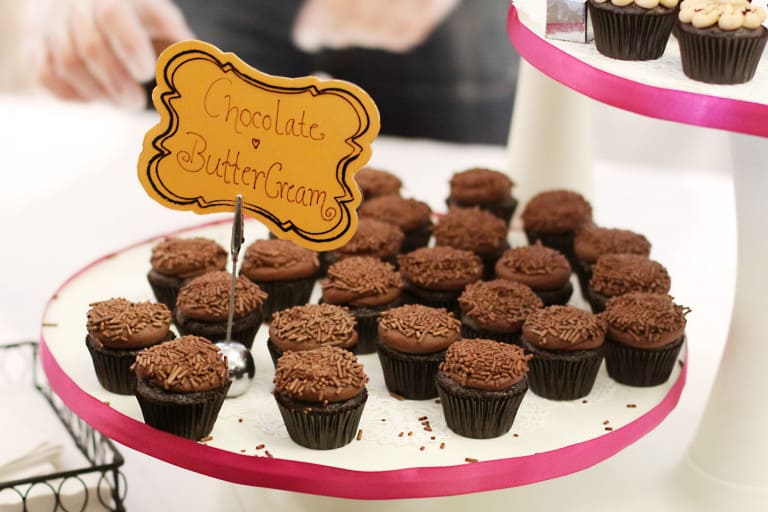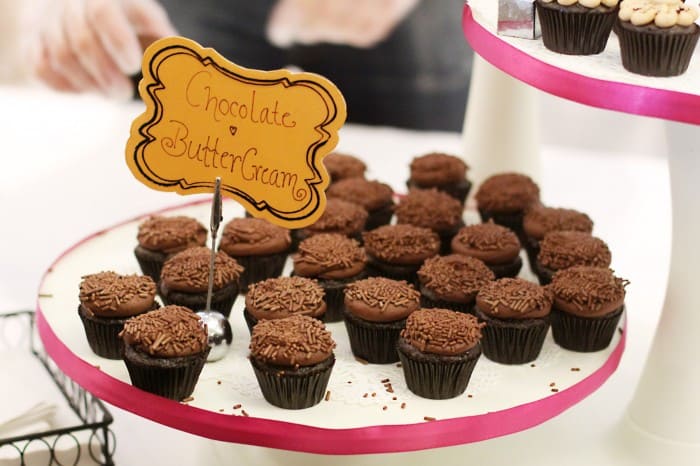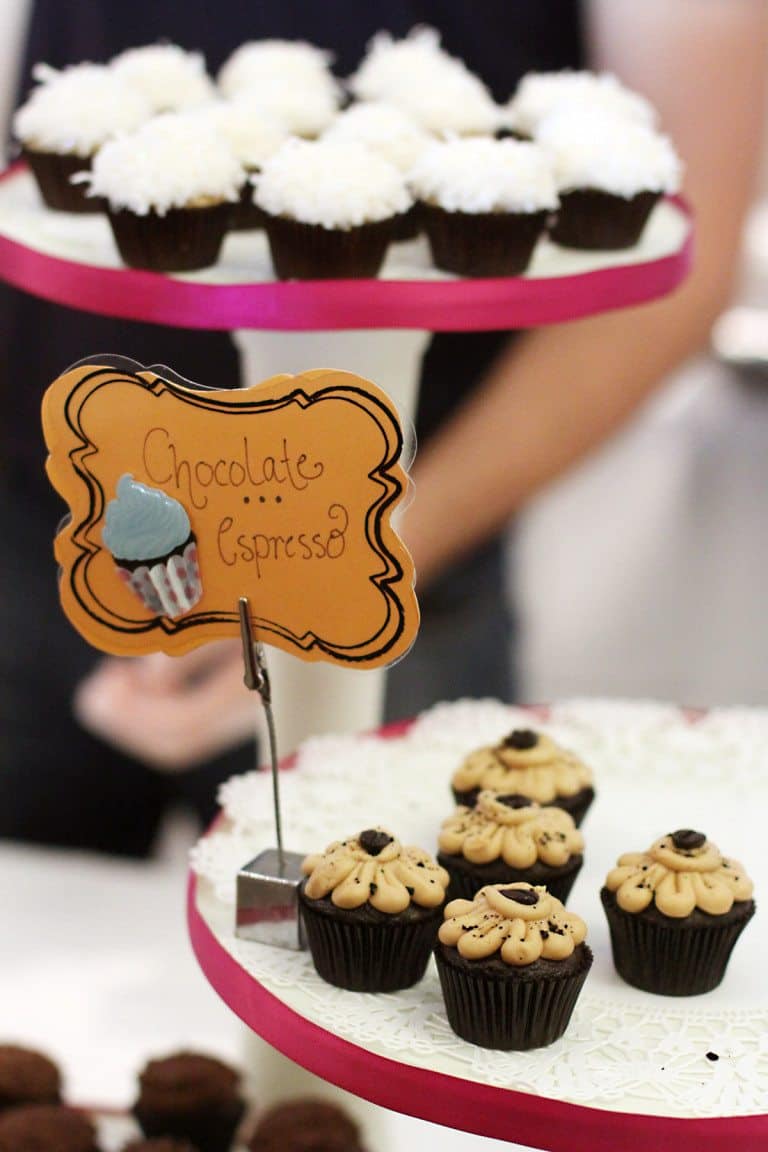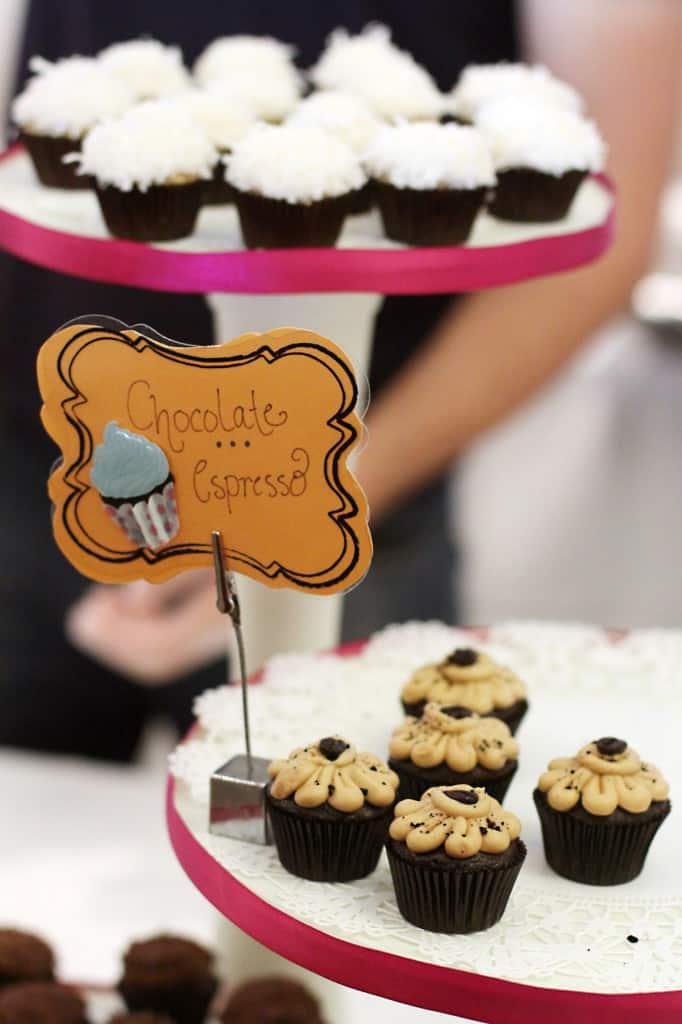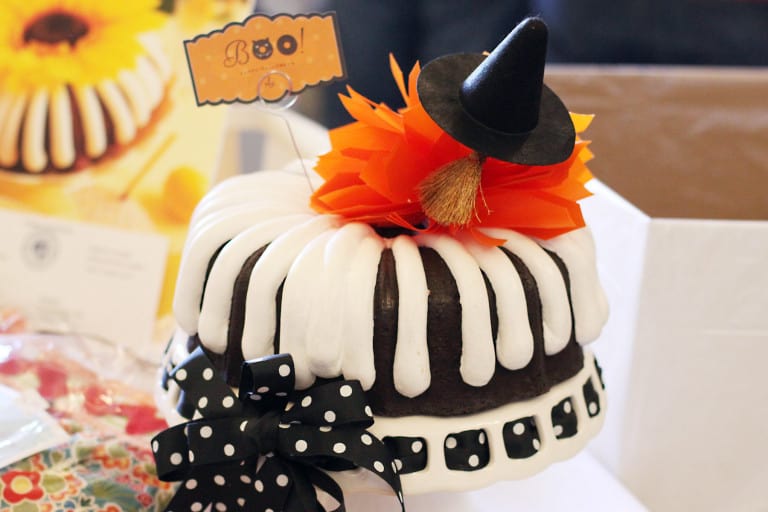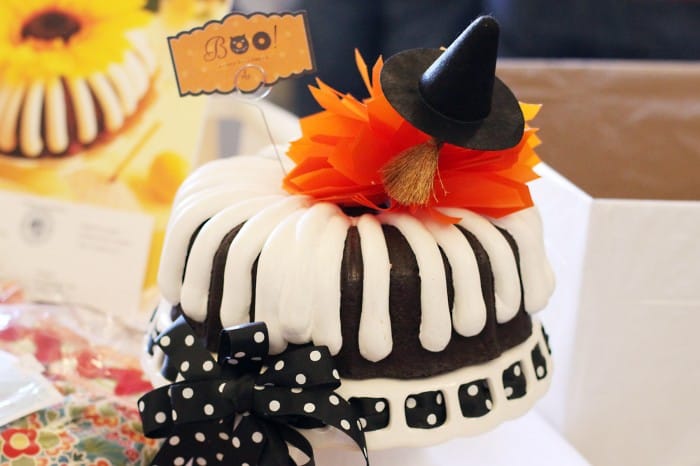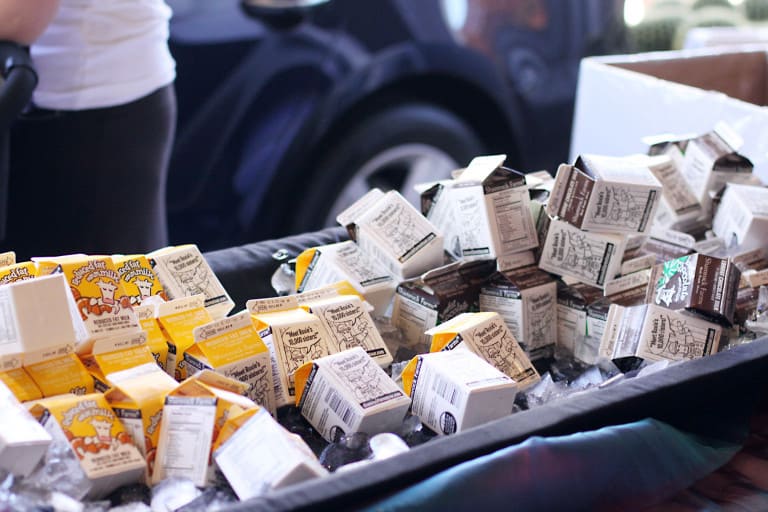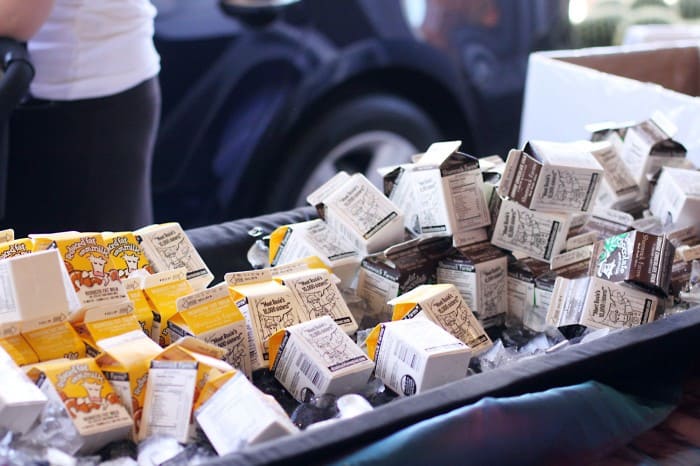 SO much talent here in Arizona!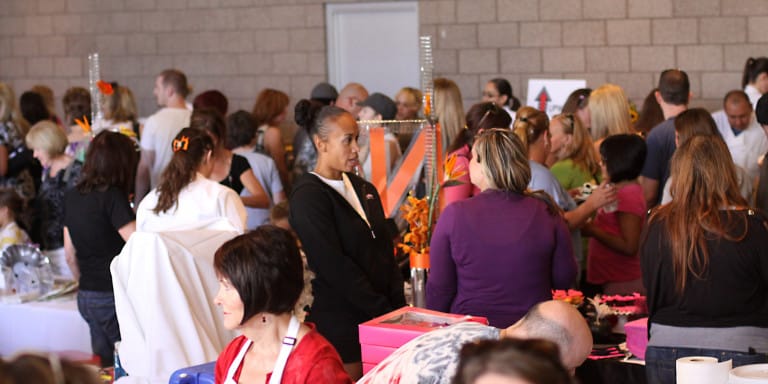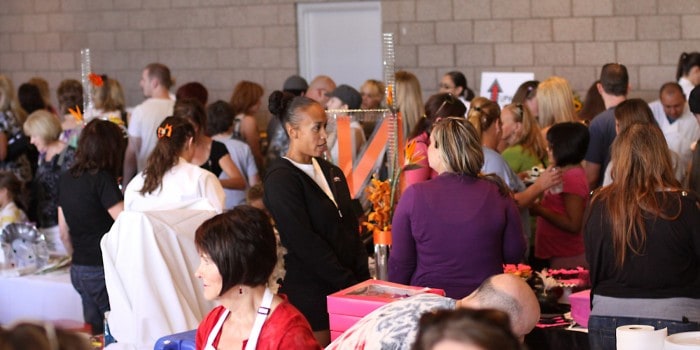 The crowd reminded me of being at Disneyland. On a weekend. During the holidays. It was pretty overwhelming. I'll be honest, I'm not a crowd person, I'm pretty short, I'm not pushy and I value my personal space A LOT. It was a bit hard to navigate. Unfortunately I didn't get to see half of the cupcakes. I'm just not good at being "assertive" if you will in a crowd, and you kind of needed to be. I missed out on some great bakeries I wanted to check out, and I think we actually missed an entire other room of cupcakes.
I also really wanted to know which bakery each cupcake came from, versus just grabbing and walking away, and that was a bit hard to do. They did offer a VIP hour that started before the event for a few more dollars. I guess I should have taken advantage of that, but being my first time attending, I really didn't know what to expect.
While the concept is completely fabulous, I think that maybe a slightly larger venue (it was held at The Valley Ho – which is a refurbished, ultra cool, modern and very fashionable and trendy hotel in Scottsdale) might have made for a more enjoyable event. Obviously when raising money, what you spend on the event is a big factor, but maybe a less trendy location with a bit more elbow room would have worked out nicely, at least for me. I think that I, my friend that joined me and another blogger I spoke with all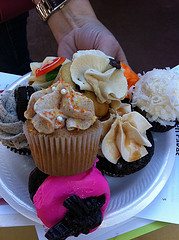 basically felt the same way. Great idea, just a bit too crammed into each other, especially when trying to balance a plate of precious cupcakes! 🙂
The way it worked was once you found a plate (which was a bit hard to do) you made your way around to pick out cupcakes in exchange for your tickets. The challenge was I couldn't actually get to many of the vendors. The second challenge was the little tiny plate. While you only get seven cupcakes, even seven tiny cupcakes need a bigger plate. You can see my plate on the left, in a photo taken by Rachel, one of the amazing ladies who runs Cupcakes Take The Cake, who was there as a judge (so glad I got a chance to say hello to her!), it was just a bit too much for a tiny plate. Unfortunately that plate was just too small (or my cupcake pile too big – a possibility), and the next thing I knew I was short two cupcakes, as the coconut and snickerdoodle took a dive onto the ground…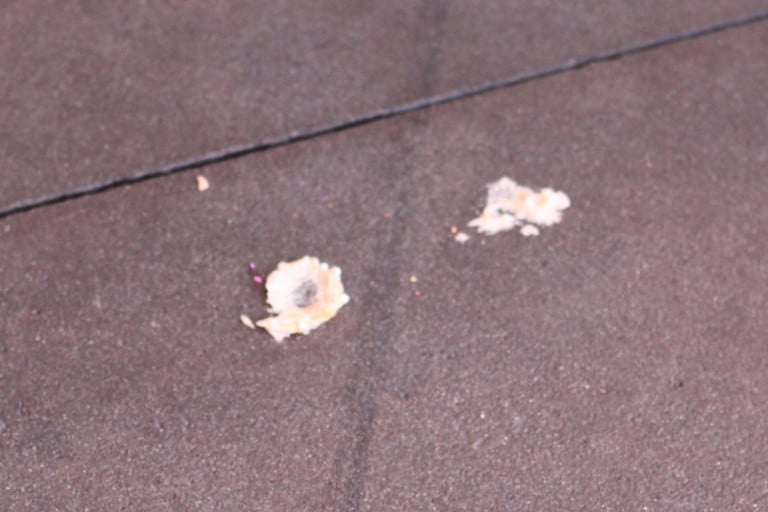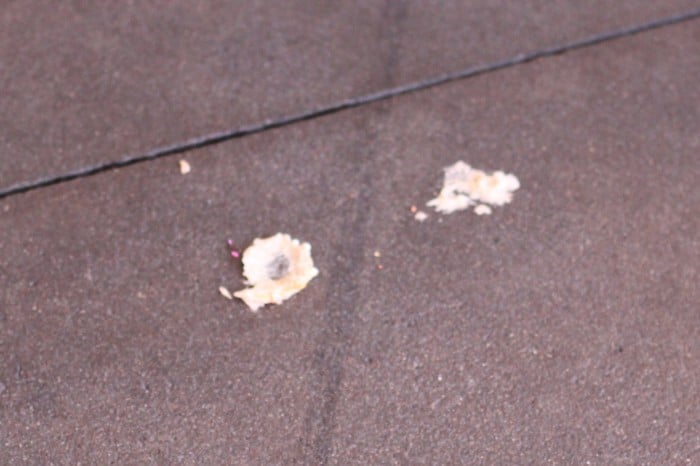 I wish there had been more places to sit, or even stand, and sit your plate down so that you could try the cupcakes. I was struggling to balance my plate and the brochures I was grabbing, and of course my camera. We tried to make our way back into the hotel lobby to sit, but that was not permitted. We actually had to leave the event in order to find a place to sit, which was a bummer, because I would have liked to stayed a bit longer. But, at last we were able to sit and give our cupcakes a taste…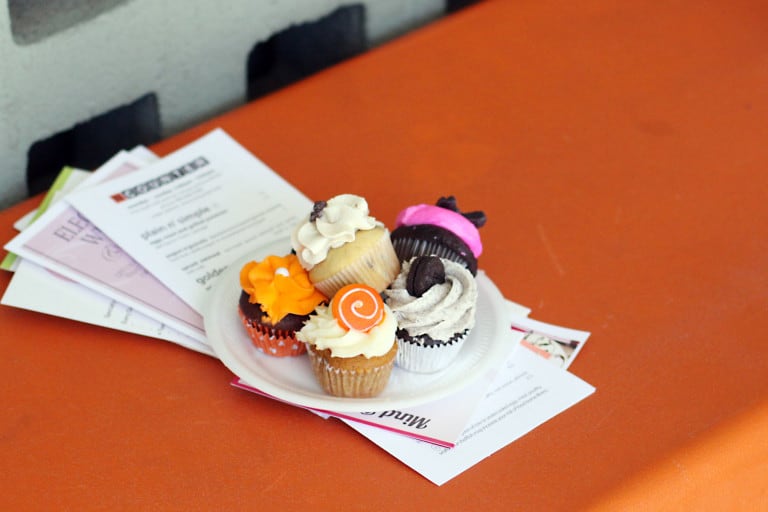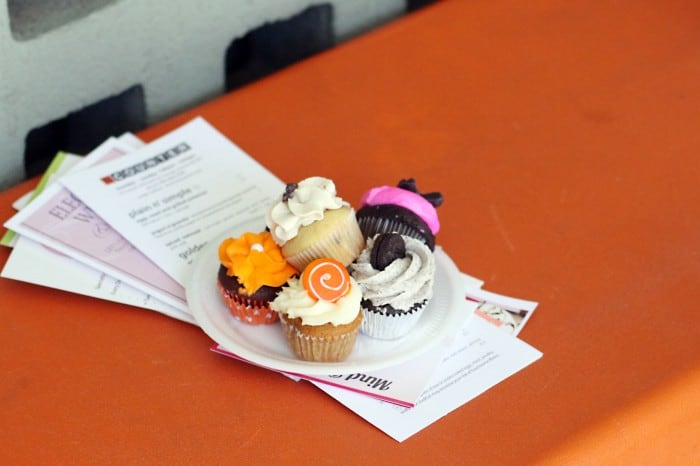 They were delicious. And check out the amazingly cool butterfly on my friend's cupcake from Cupcakes By Design…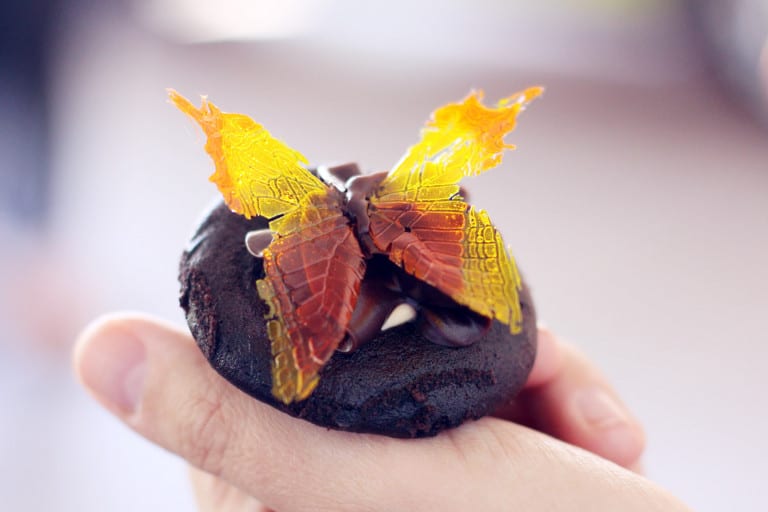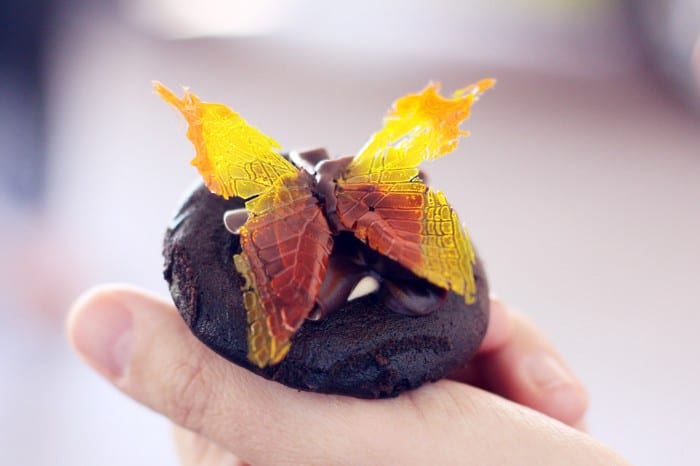 Here is my plate after I finished…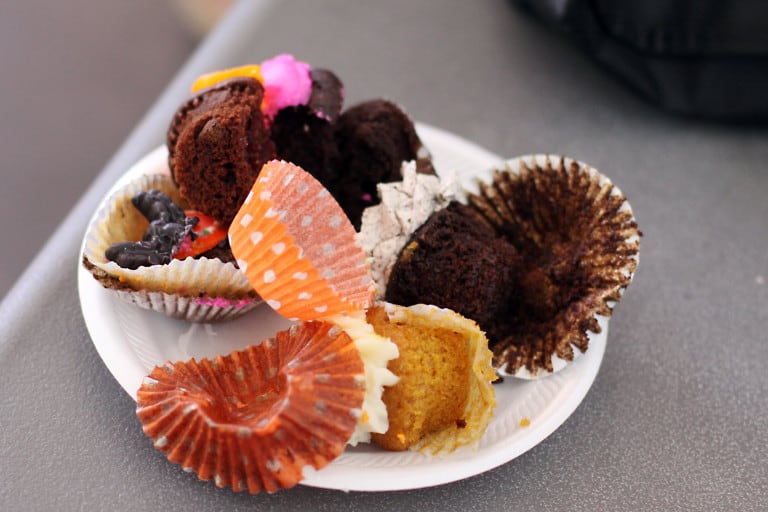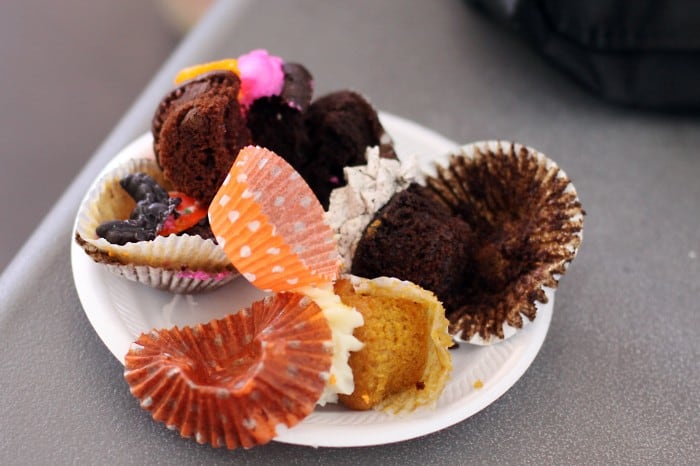 And my friend's plate…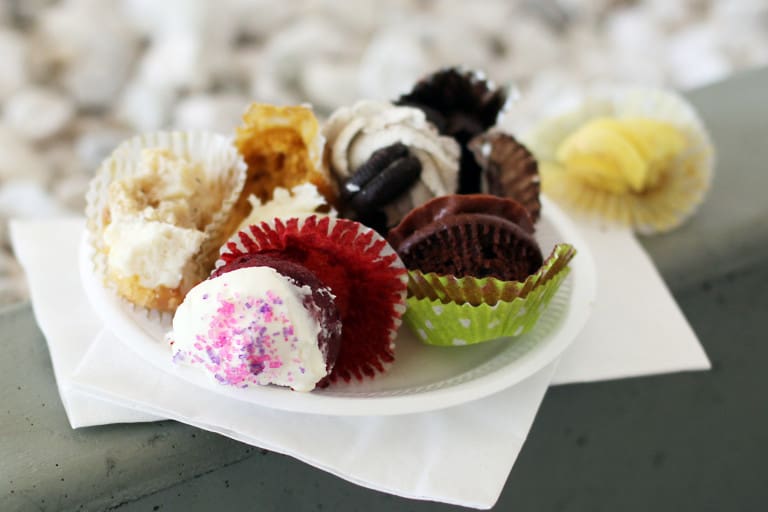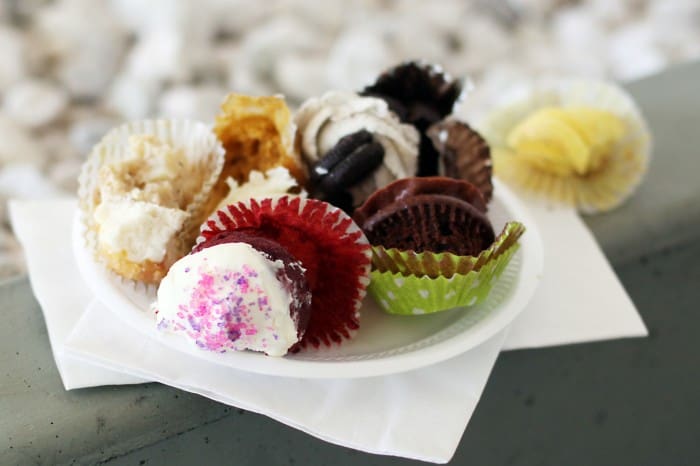 Overall it was a fun event and I enjoyed trying some great cupcakes, checking out some bakeries and spending time with a friend. I'm anxious to see what they do next year – I would have loved to been able to see a bit more and understand the layout of the event a bit better. But it was no doubt a great way to spend a few hours!