Hello December, I guess it's time to dive into the holiday baking! I've been picking up some cute containers to give some of my Christmas cookies in this year, sort of a two in one gift. These cute containers to give cookies in are too cute to keep to myself!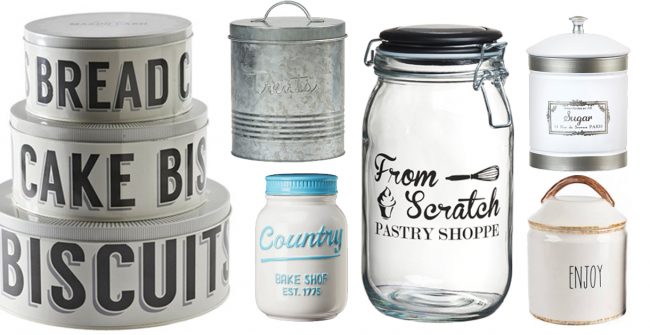 Seriously, that tower of tins that says bread, cake, biscuits? Yeah, I'm waiting for Mr. UPS man to bring that to my door, it's adorable! While I give most of my cookies and candies in disposable containers, if I know someone would really love a container I find, then their gift ends up being a two for one deal. The only thing better than Christmas cookies is Christmas cookies packed in cute containers!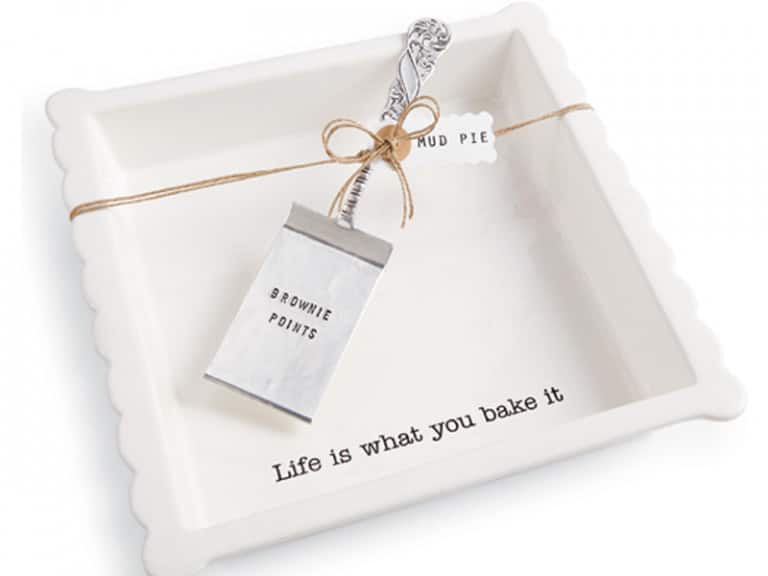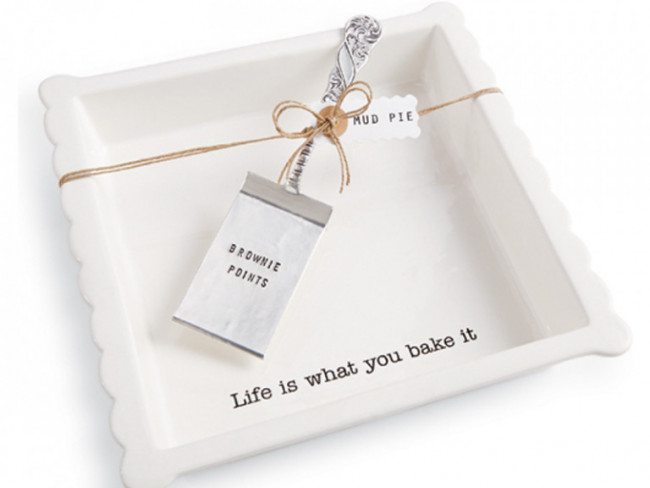 Okay, it's not all cookies. LOOK AT THIS BROWNIE PAN. I need to give myself one! I love that if you give this, filled with brownies, the recipient won't see the message until they dig into the brownies. I always love a little hidden fun like that.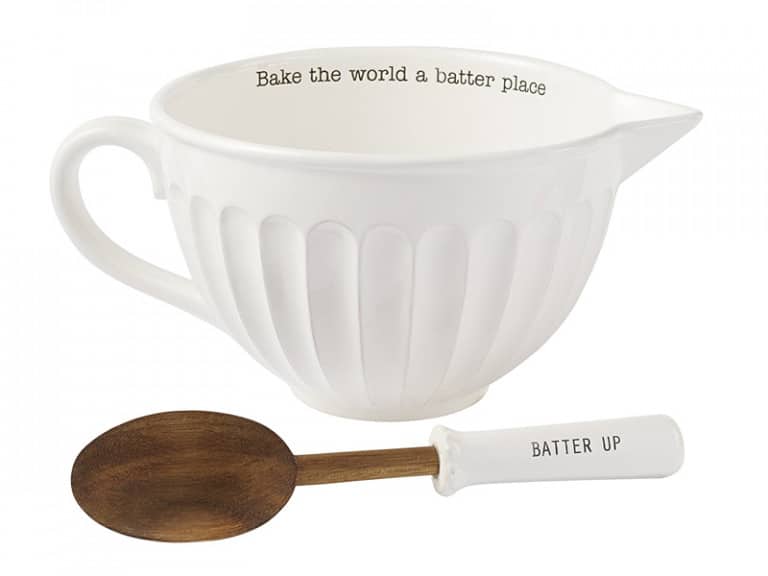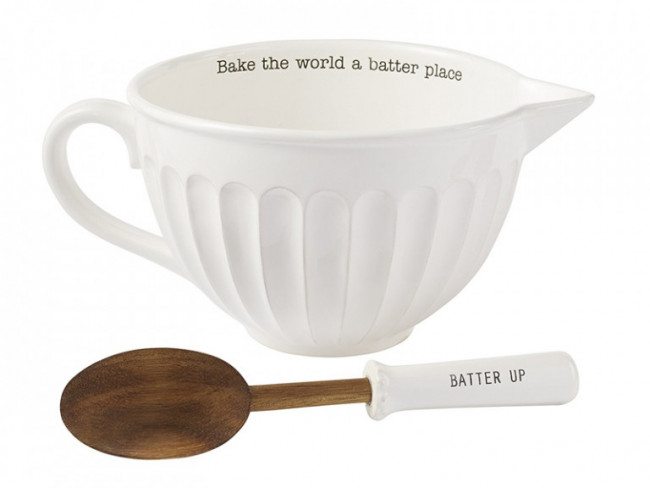 If someone would like to fill this darling batter bowl up with cookies, and give it to me for Christmas, I'd be thrilled to take it off your hands. So stinking cute.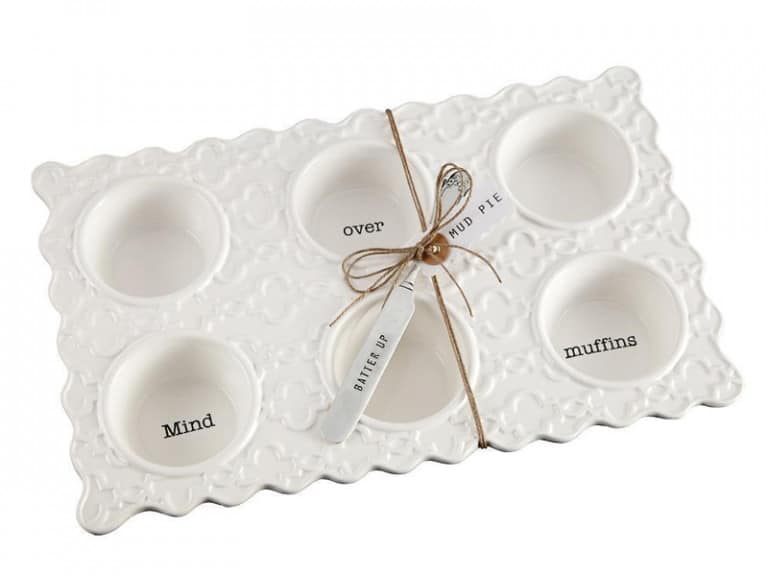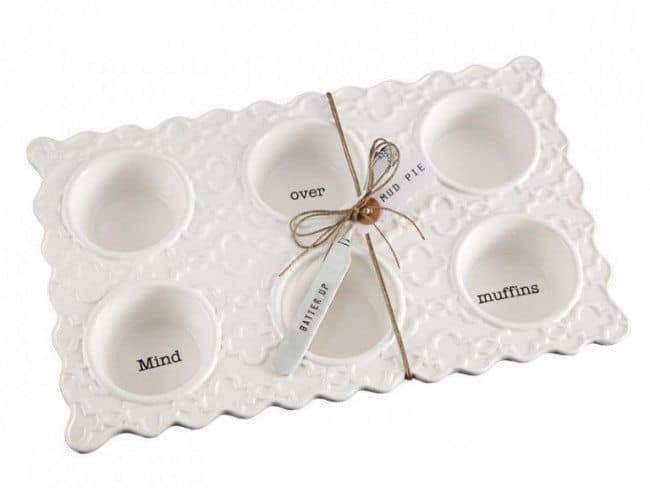 How about some fresh baked muffins in this mind over muffins pan. I can't even. It's just TOO cute. This Mudpie line is adorable.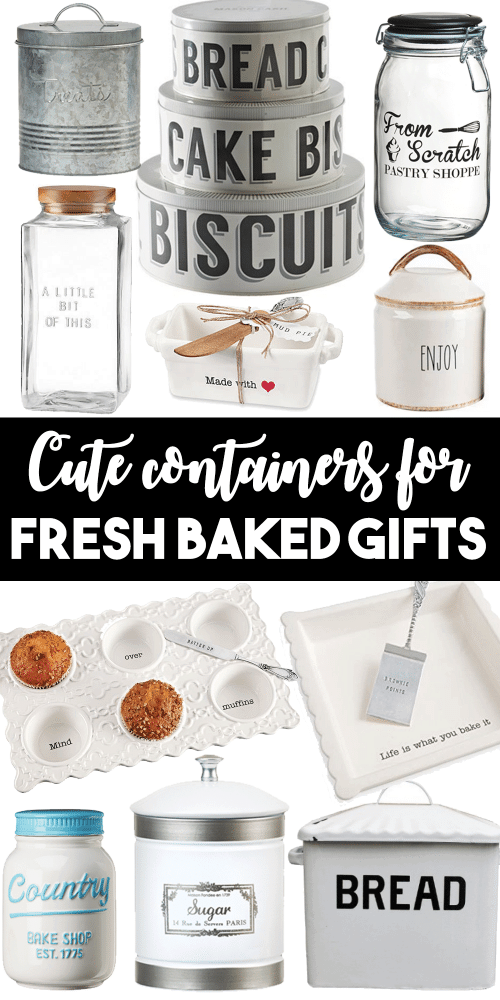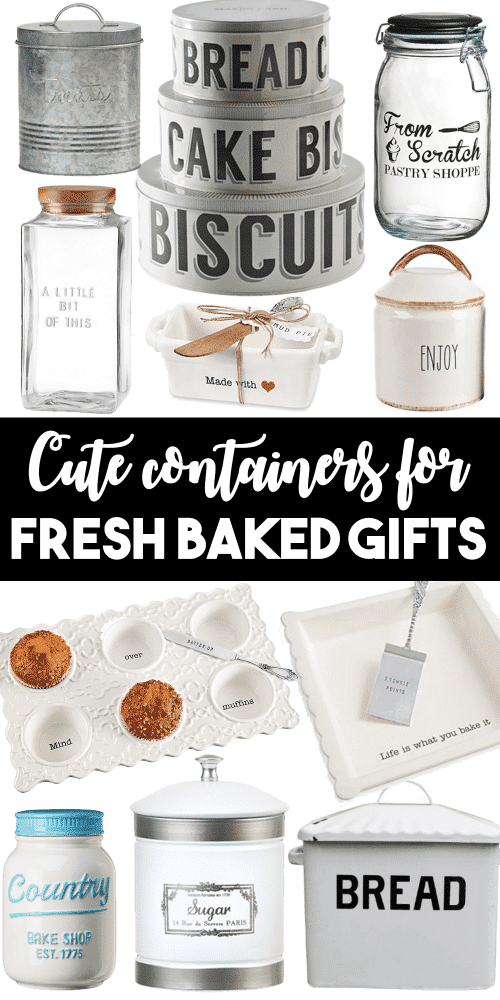 You can check out all of these cute containers to give cookies in, and even more adorable ones, here. And if you want to gift yourself, I totally will NOT judge. 😉
Disclosure: This post contains affiliate links, but I genuinely think you need to see these CUTE finds!