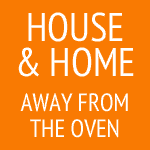 So as I do each morning, I hit Zulily's website to see what sort of treasures I'd find. It's like the lottery, you never quite know what to expect. Well I came across the cutest prints and just had to share them. They are by Ellen Crimi-Trent and not only are they darling, but really affordable for wall art.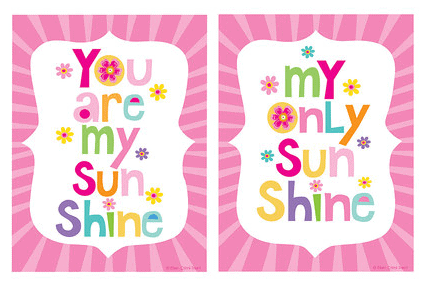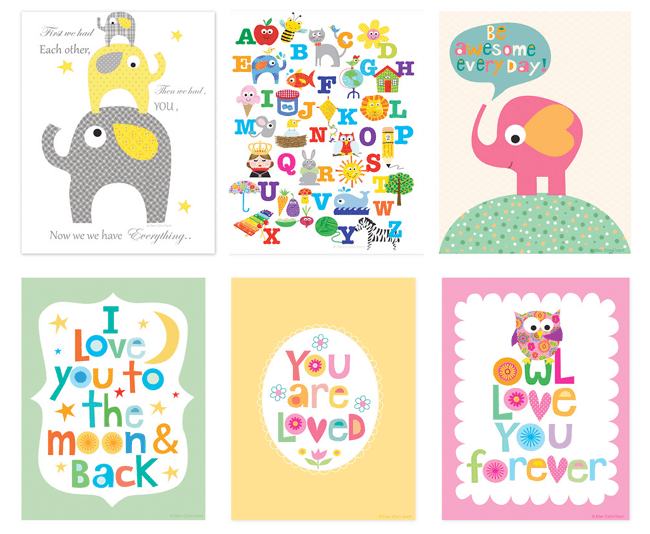 Love!!! I'm not half bad with Photoshop so I often just make prints myself, but for the price, these were too cute to pass up. Not only do they have these darling prints for sale, but they also have some amazing deals on frames for them. The 16×20 is perfect for the great free subway art printables the Girls at Eighteen 25 make.
My almost three year old daughter's bedroom still lacks any sort of artwork or anything on her walls, it's on that to do list that never gets done. It basically still looks like this – which was a few weeks before she was born. Though in my defense, I have added some cute pink curtains since that. But not a whole lot else. 🙁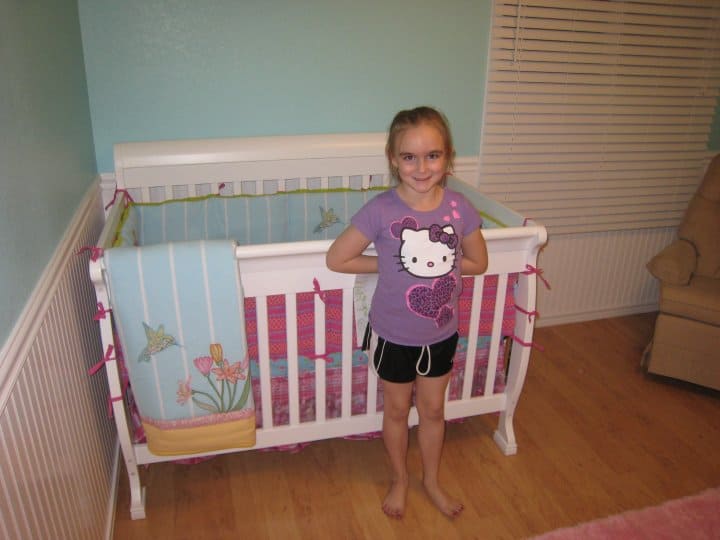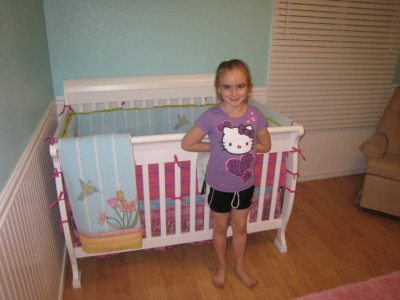 If you've seen any recent pictures of my oldest, she's only like two feet taller now. No biggie, it's only like three darn years! I'm not sure if it's because G is our second child or because we are kept so busy with her intense therapy schedule, but all of those things I was on top of with my oldest, well, this time, not so much. But I totally just hooked her up today! I can't wait! I'm not exactly sure how I'm going to display the prints, but here's a mock up I came up with…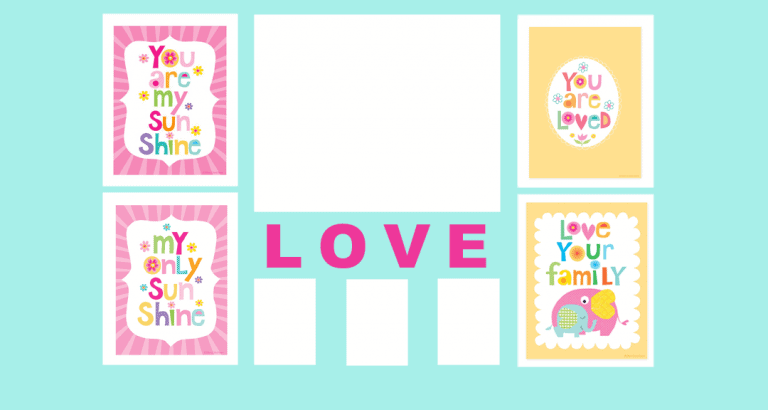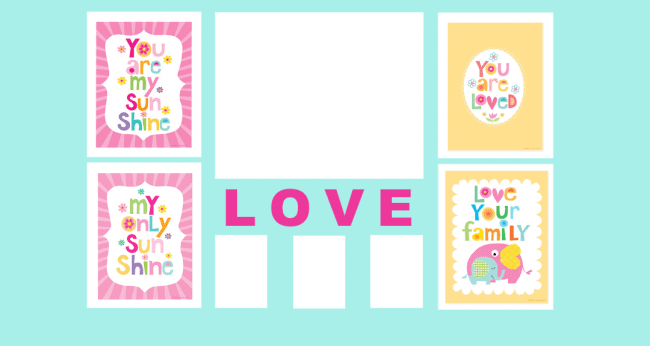 I'd need to add a 16×20 to the center, three 5×7's to the bottom and then either "LOVE" or her name in letters. I'd probably do a black and white 16×20 portrait of one of my favorite "sister" photos (by my dear friend, the super talented Meggan Jacks Photography)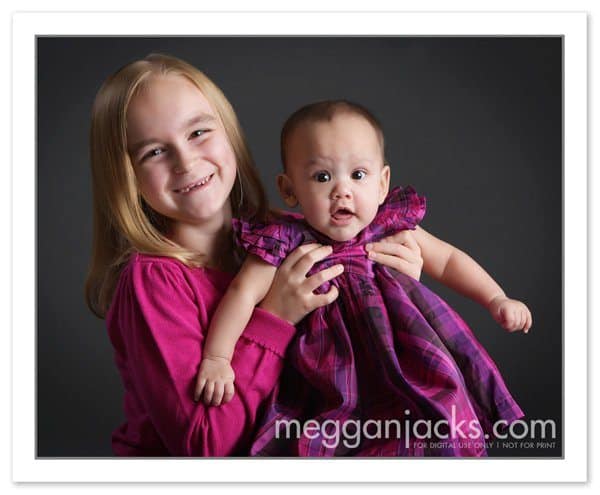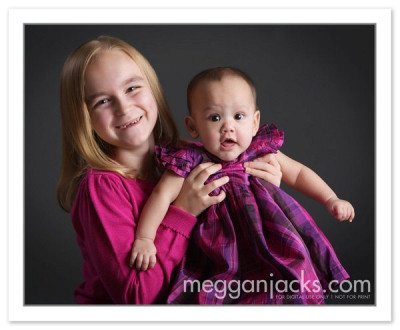 Or another option was this…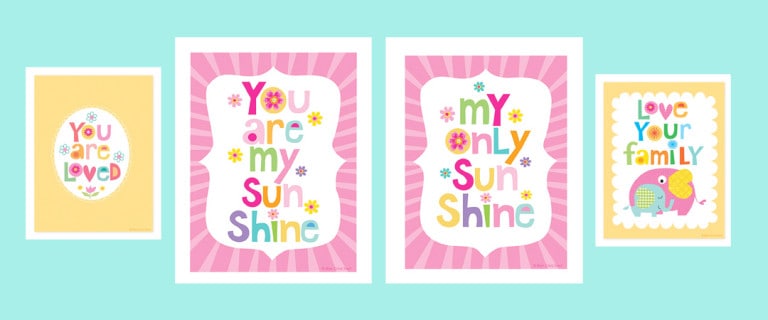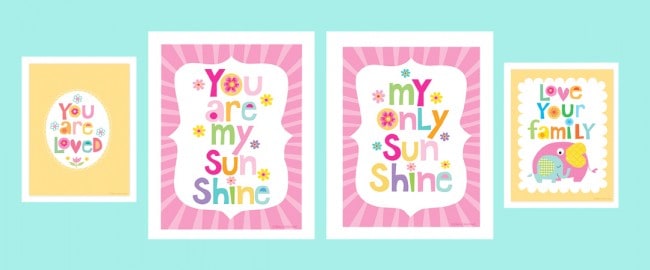 Maybe I'll break out the hot pink spray paint and even paint two of the frames pink. Either way super cute and such great prices, especially for the frames. There are so many other cute prints available too. I love the bathroom ones!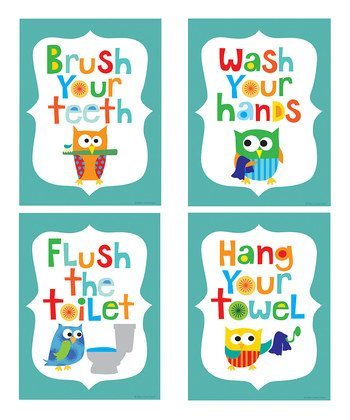 I also picked up this one to put somewhere else in the house, I just LOVE the saying on it…
Maybe somehow over time I can create something like this (from HGTV) in her room. LOVE. And it helps that her walls, and curtains, are already those colors. 🙂 So cute!
Disclaimer: I am not affiliated with the artist in any way, just love her work! I do get a small referral
credit from Zulily, but any products I purchase from them, are ones I pay for myself. 🙂