After drooling over all of the amazing chocolate peanut butter recipes, I had to whip up something of my own.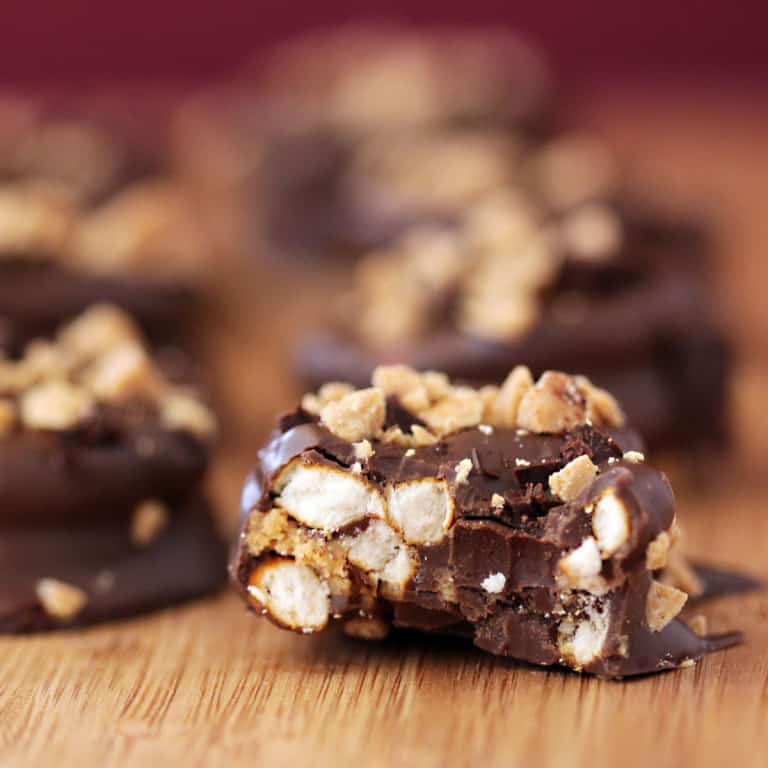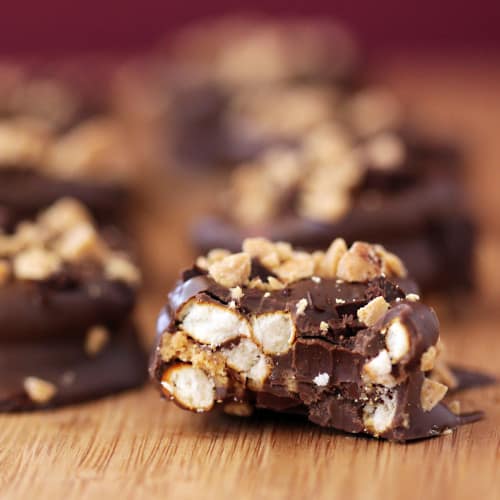 I was planning on making my favorite chocolate chocolate chip peanut butter cookies, but when I pulled out my Reese's peanut butter cups, they were a little, uh, melted, and were not unwrapping very nicely.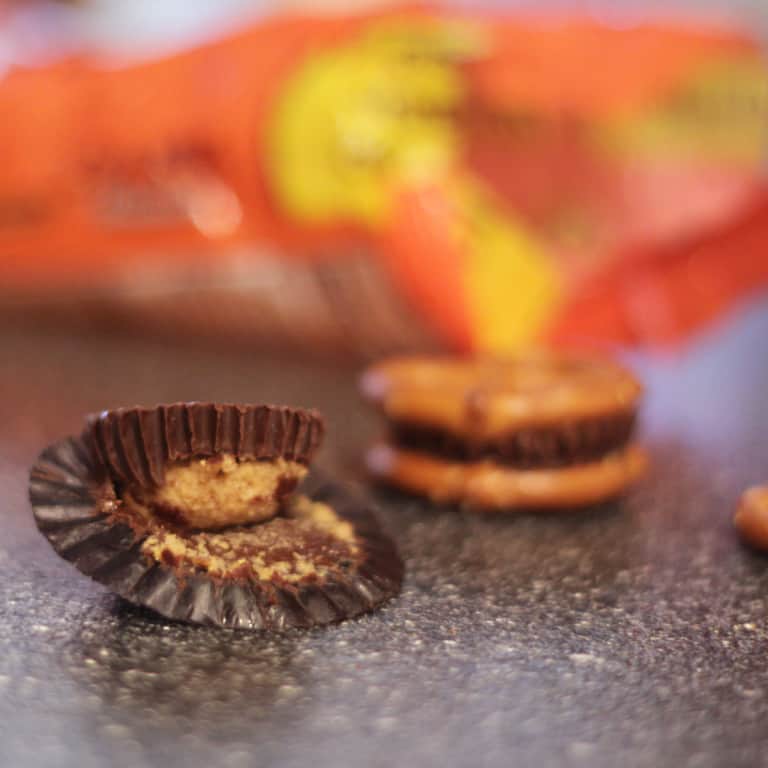 That's Phoenix in the summer for you. To clarify, they were in my cupboard, it's not like I was storing them in the garage (though that may be a quick and easy way to melt chocolate when needed). So after a quick look through my cupboard to come up with a back up plan, I decided on double chocolate peanut butter pretzel bites. Chocolate on the inside and chocolate on the outside. Super simple. All you need is   pretzels, Reese's peanut butter cups (I went with the dark chocolate ones) and dipping chocolate of your choice. You can also add a topping such as sprinkles or chopped up chocolate and peanut butter chips.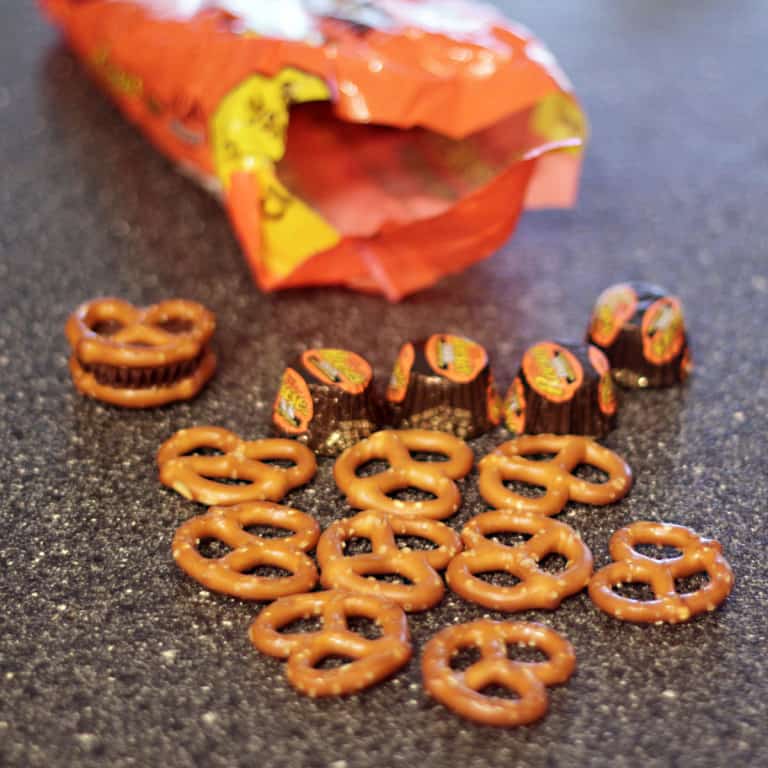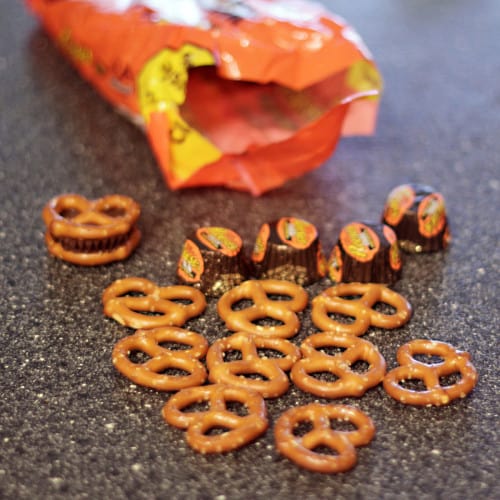 Simply sandwich a peanut butter cup between two pretzels and dip in chocolate. If you live somewhere that is not the middle of the desert, and your peanut butter cups aren't half melted, you might want to cut them in half so that they are a bit thinner. I also added some chopped up peanut butter chips and chocolate chips to the top of mine. Hey, I said they were easy!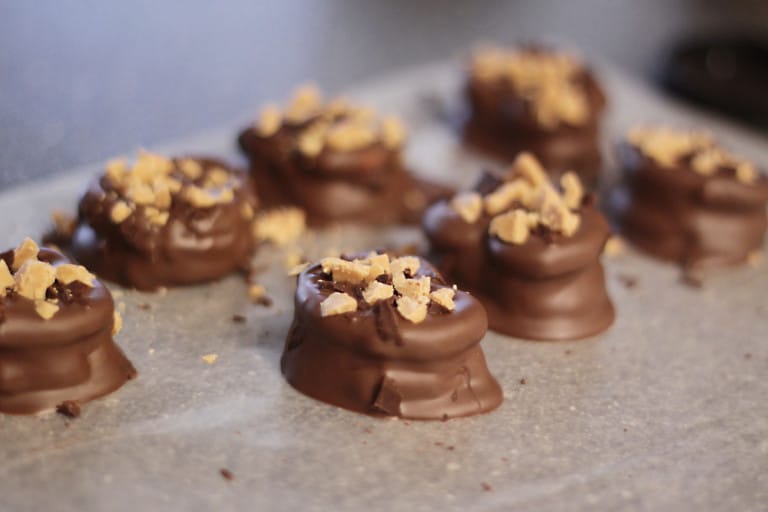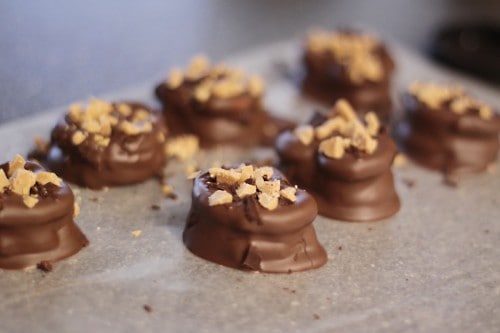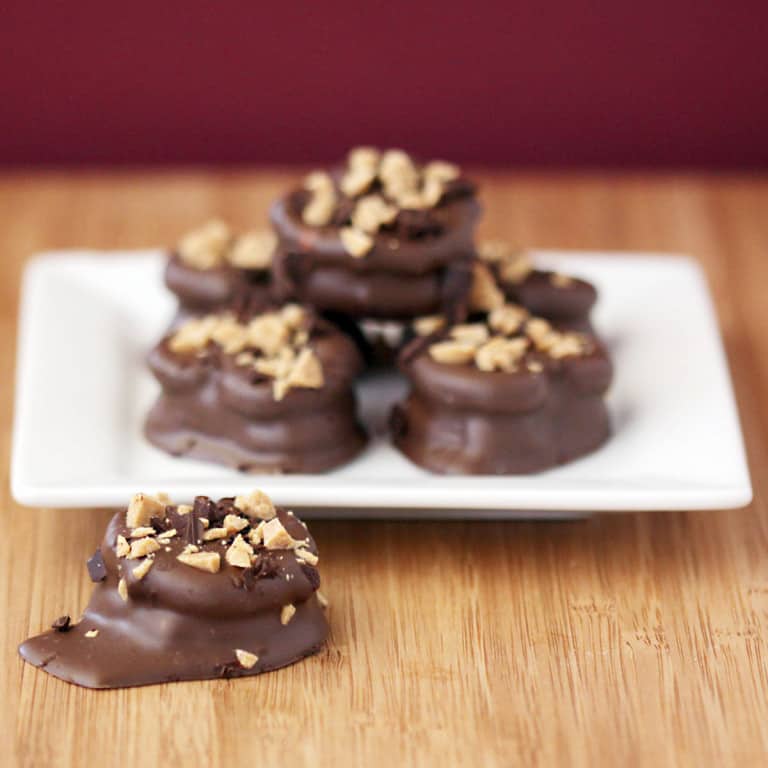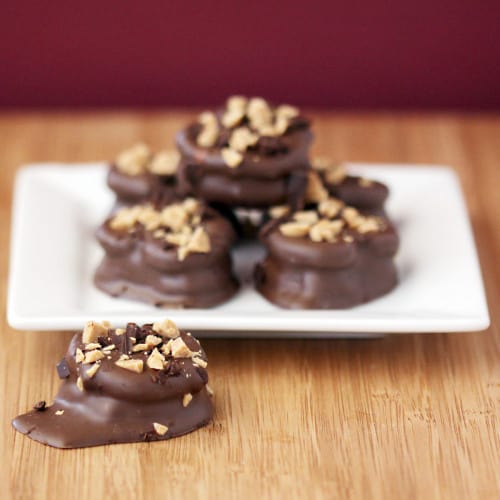 Simple. Salty. Sweet. GOOD.