Let's talk coconut. I find it's one of those things that people either like or don't like and there isn't much middle ground. I fall into the like category. No, wait, I fall into the LOVE category. Lately I've been kind of coconut obsessed, so when McCormick asked if I would like to try making their Easy Coconut Macaroon recipe and share it with my readers and Pinterest followers (as well as a giveaway – keep reading!), obviously I was on board.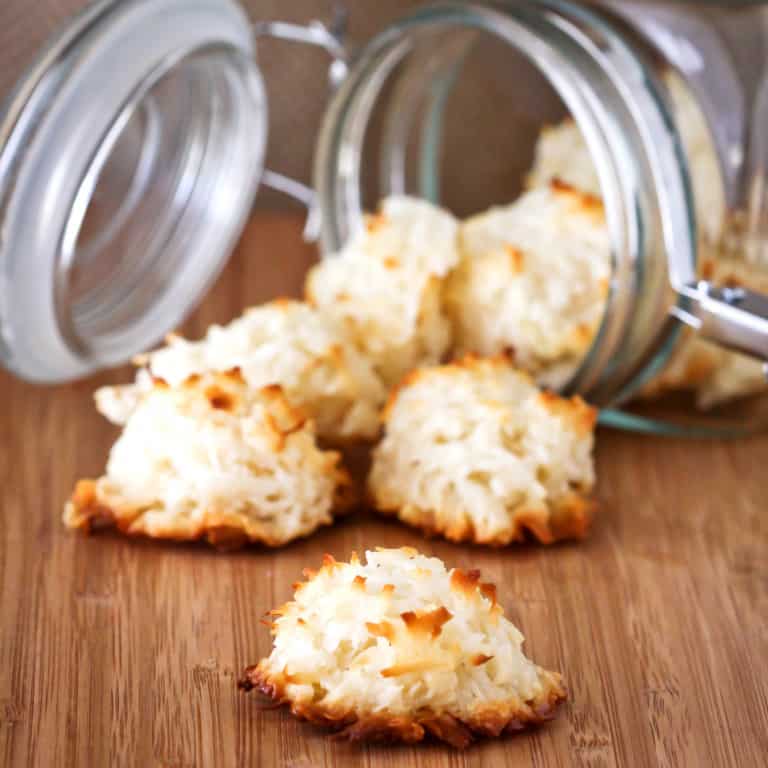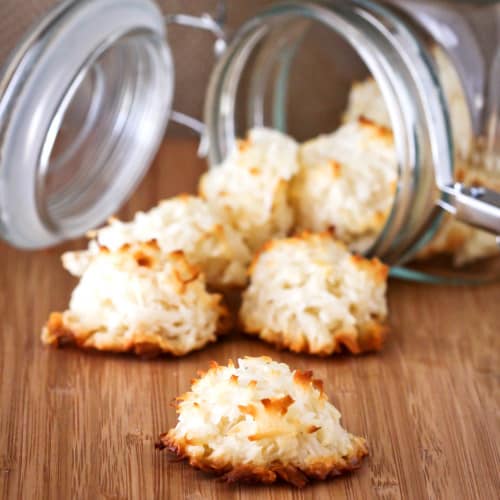 These are beyond easy and unbelievably delicious. It's safe to say that between my husband, and myself these did not last long (I'm talking less than 24 hours…).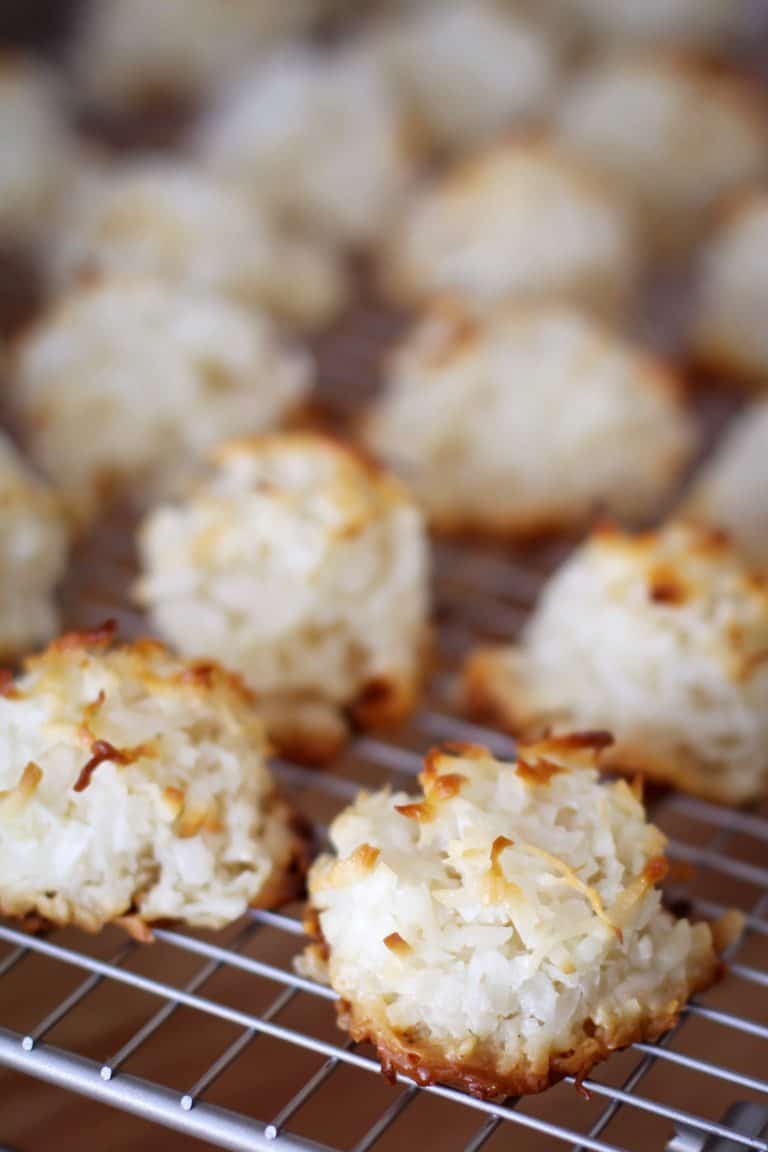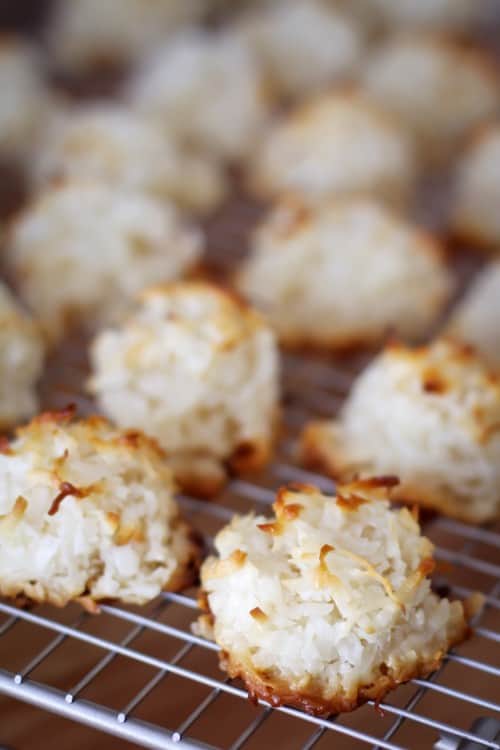 Would you like to whip up some of your own? Let me walk you through the recipe and then share the great Spring Baking Kit McCormick is giving away…
Easy Coconut Macaroons From McCormick
Ingredients:
2 packages (7 ounces each) flaked coconut (about 4 cups)
1 can (14 ounces) sweetened condensed milk
1 1/2 teaspoons McCormick® Imitation Almond Extract
Directions:
1. Preheat oven to 350°F. Mix coconut, sweetened condensed milk and almond extract in large bowl. Drop teaspoonfuls of mixture onto greased baking sheets.
2. Bake 10 to 12 minutes or until edges are lightly browned. Immediately remove from baking sheets to wire racks; cool completely.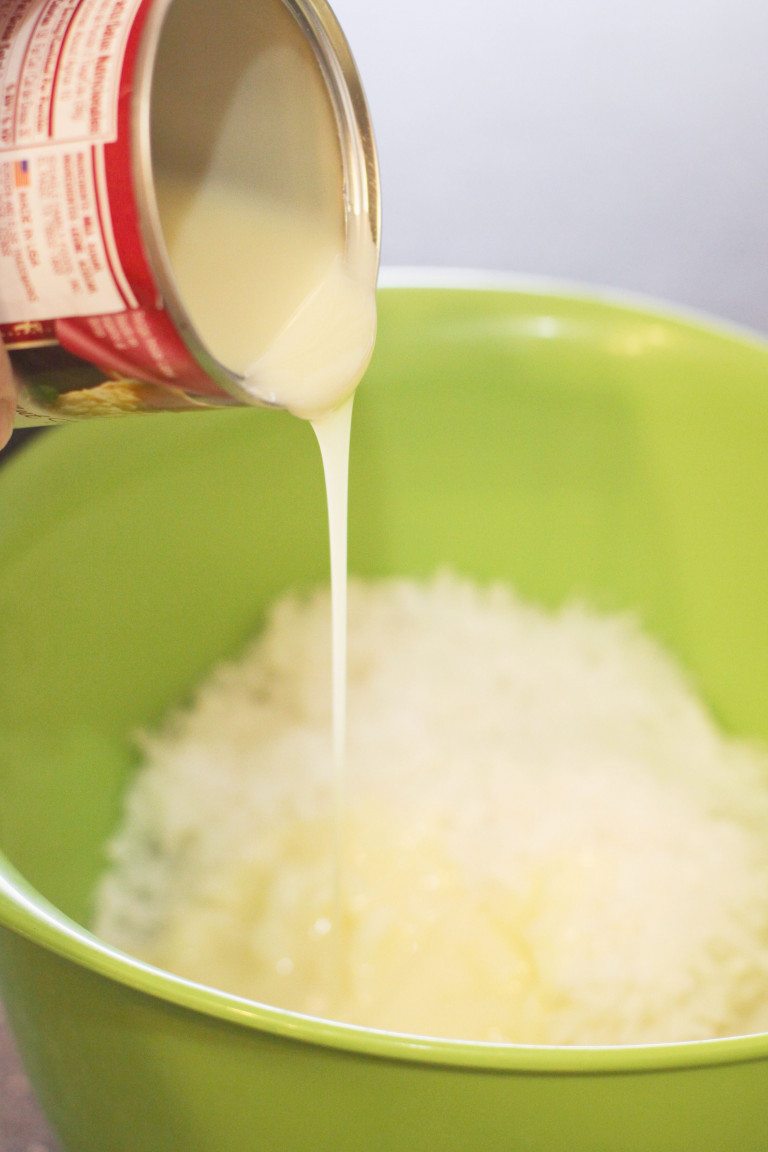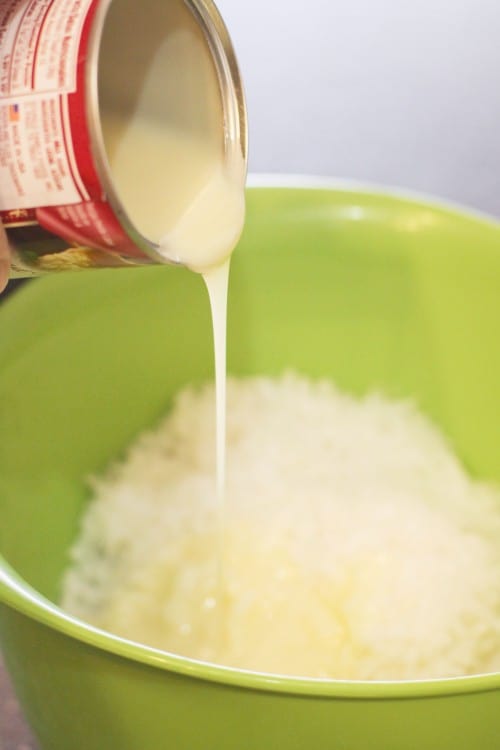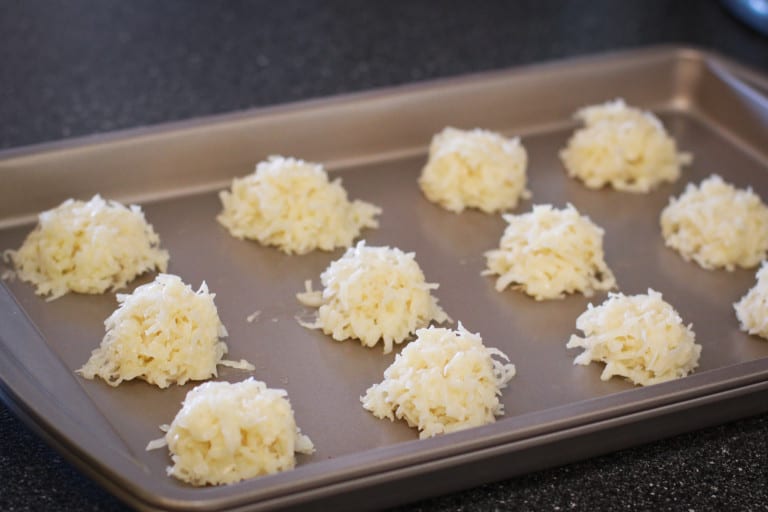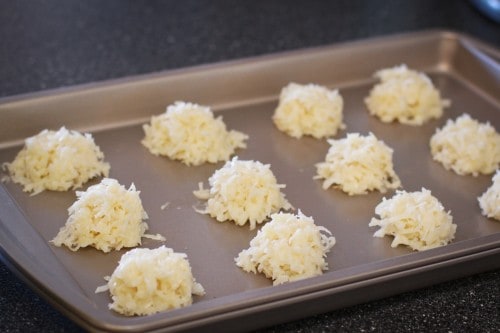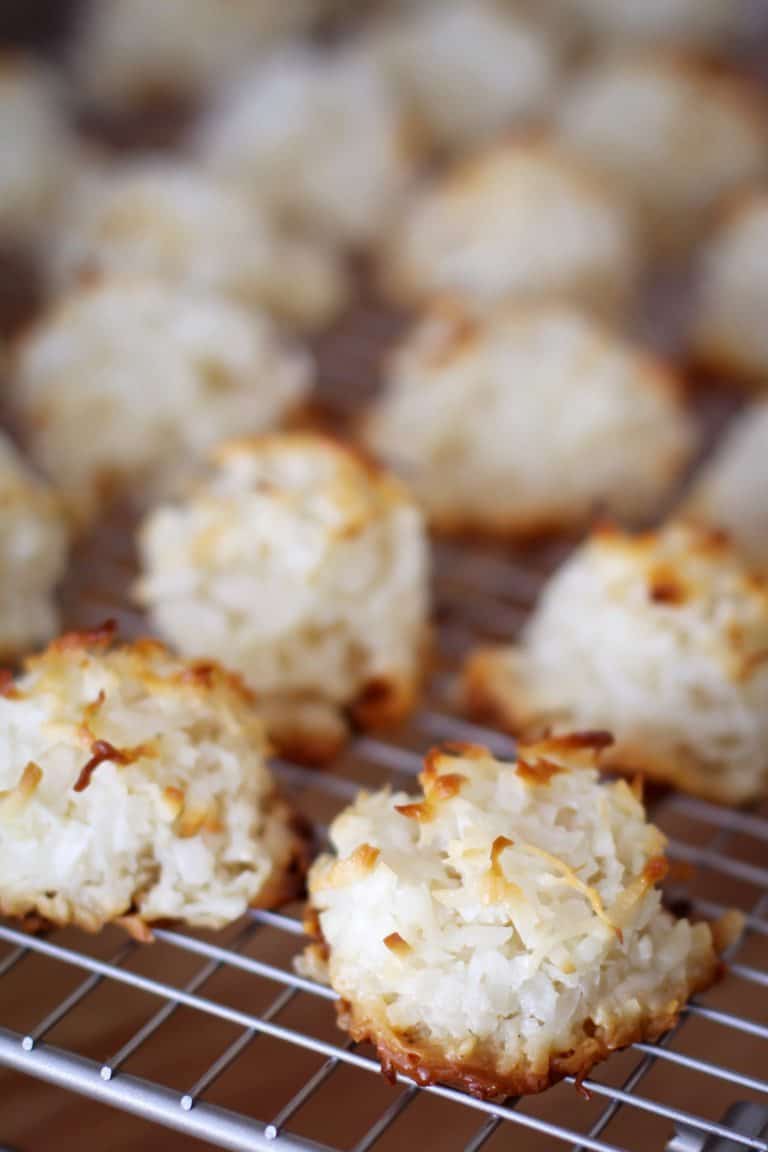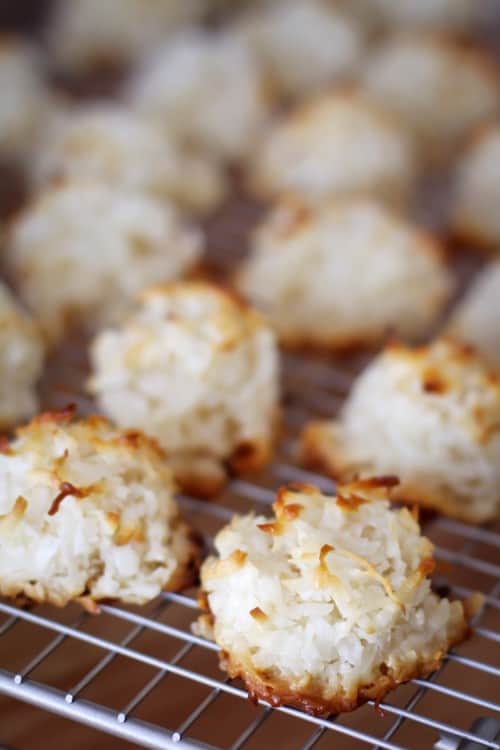 Three ingredients. Quick and easy. Incredibly delicious.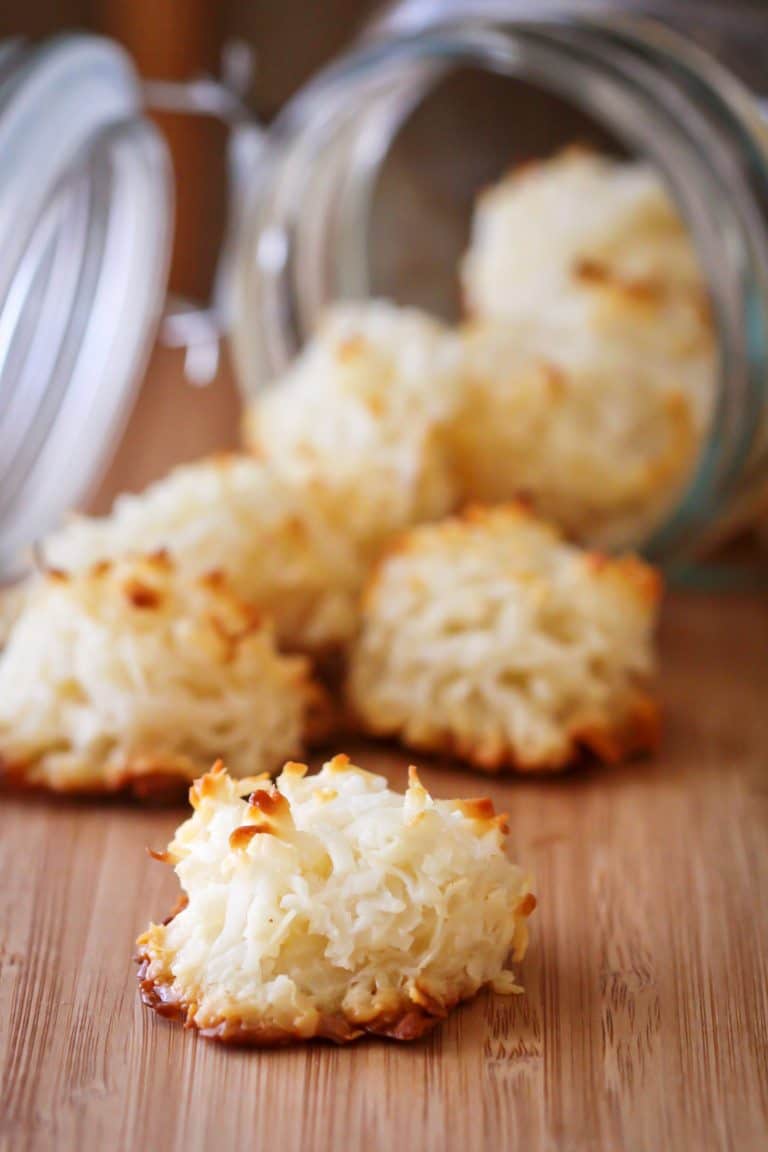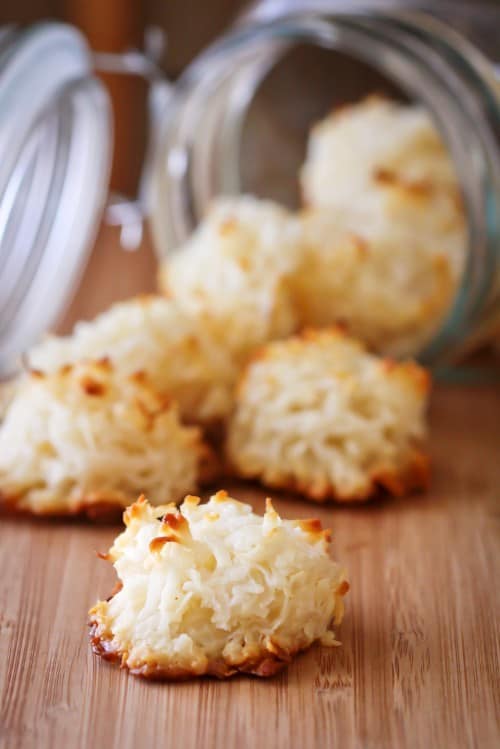 If you are a coconut lover, this is a must make recipe!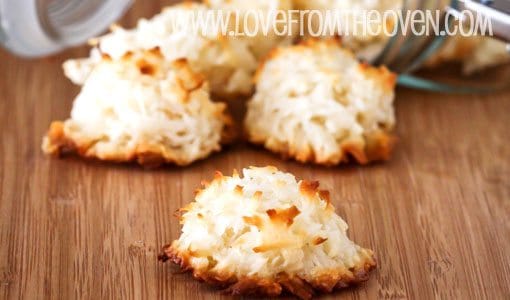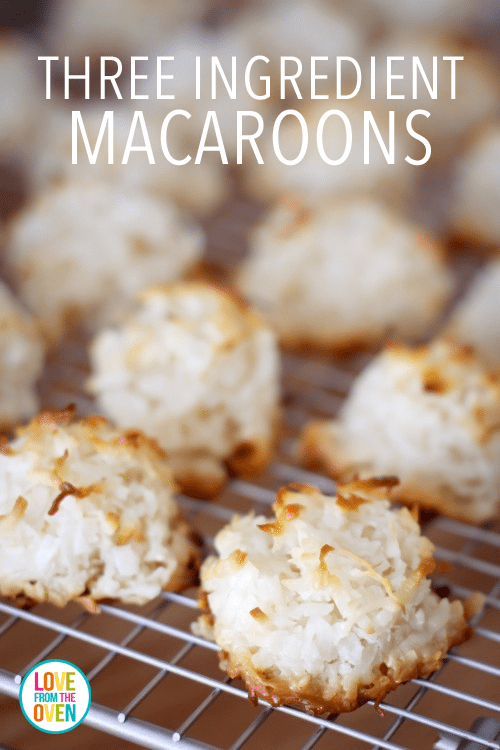 To help you with your spring baking, McCormick is giving one lucky Love From The Oven reader a great spring baking kit…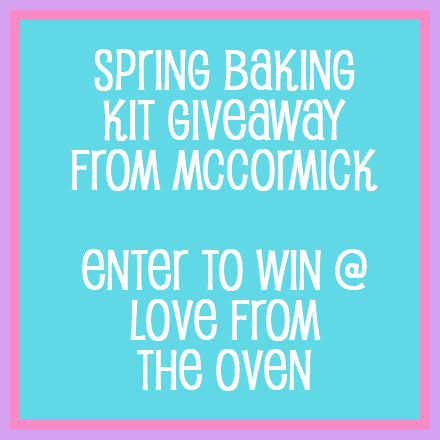 The kit includes: A spring apron, Corningware baking dish, spring cookie cutters, muffin/cupcake pan, whisk, MeriMeri spring cupcake liners, McCormick Assorted Food Color, McCormick Ground Cinnamon, Ground Ginger, Vanilla Extract and Lemon Extract.
Would you like to win??? I know, silly question! There are a few ways you can enter to win. You can enter here at Love From The Oven and you can also enter to win one of 25 Spring Baking Kits directly from McCormick in their Spring Pin-Spiration Contest.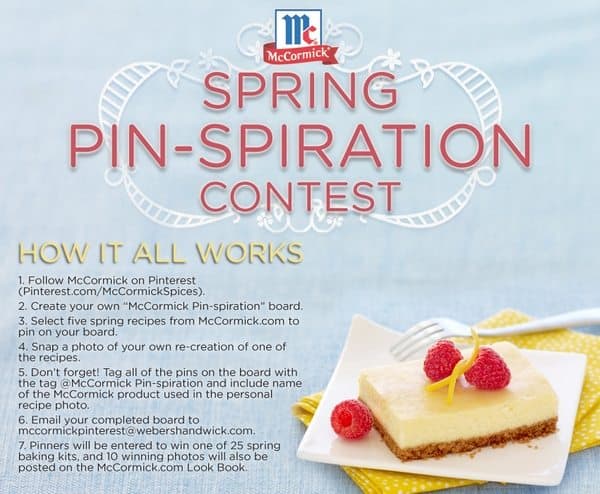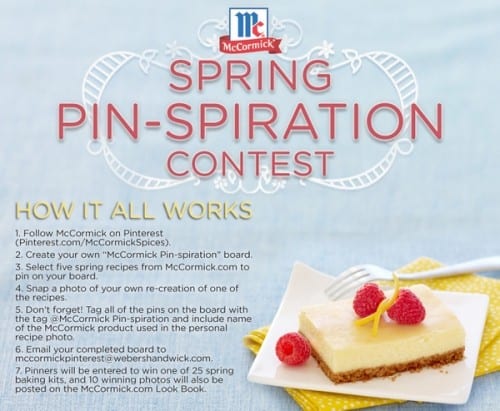 To enter here at Love From The Oven, leave a comment telling me what your favorite thing to bake for spring is. Please use Rafflecopter to make sure your entry is recorded. In addition, you can earn extra entries by following Love From The Oven and McCormick on Facebook, Twitter or Pinterest. You can also share this contest with your friends on your favorite social media sites for yet another chance to win! Good luck! Open to US Residents Only.

a Rafflecopter giveaway