While I love to have friends and family over during the holiday season, it's easy for things to get a little stressful.  I always think I'll have more time and be better prepared than I end up being, which often results in me not enjoying our dinners and get togethers as much as I should.  Each year I look for ways to change that, to streamline things and make entertaining easier.  I'm all about easy holiday entertaining . From decor to foods, I'm always open to new ideas to simplify things, which is why I'm excited to share some great ideas from EVITE® for hosting a beautiful, but super simple, Italian dinner for your friends and family with food from Olive Garden.  Thanks to EVITE and Olive Garden for sponsoring this post.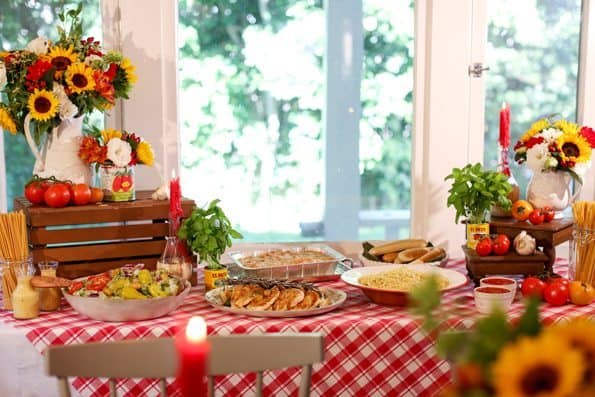 While EVITE put together these ideas as a great way to host a "That's Amore" party to celebrate a special couple for an engagement party or rehearsal dinner (which it's perfect for), I think these ideas would also work wonderfully for hosting a holiday meal for friends and family.  I love the idea of pulling off such a warm and welcoming dinner for friends and family during the busy holiday season.  What a great chance to sit together, relax, eat and enjoy each other's company.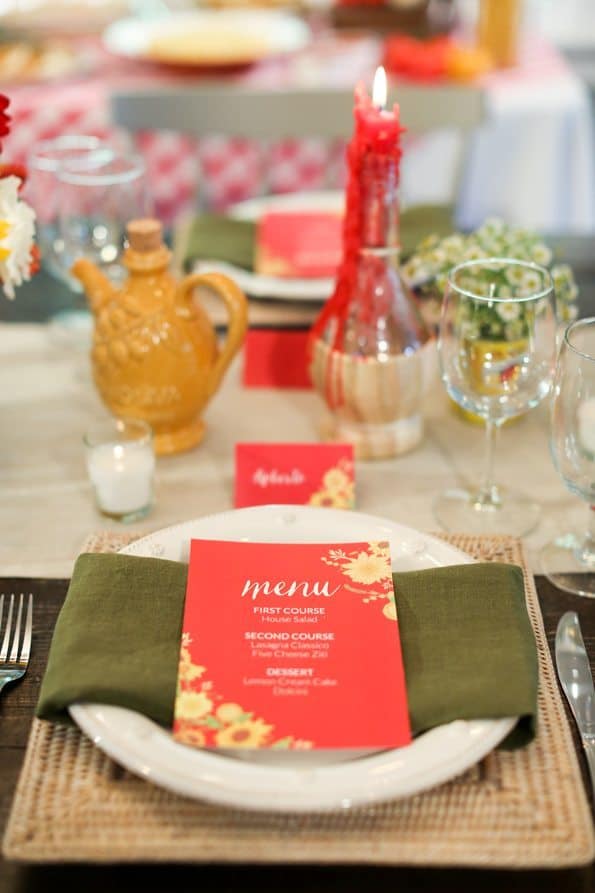 Everyone loves Italian food, so picking up your food from Olive Garden takes the stress off of making the meal, and allows you to actually enjoy it with your guests.  I love how they suggest using items right from the foods you are sharing with your friends and family, as part of the decor. Brilliant, beautiful and cost effective.

EVITE even has great free printables for creating darling favors for your friends to take home.  I love these bottles of rosemary olive oil!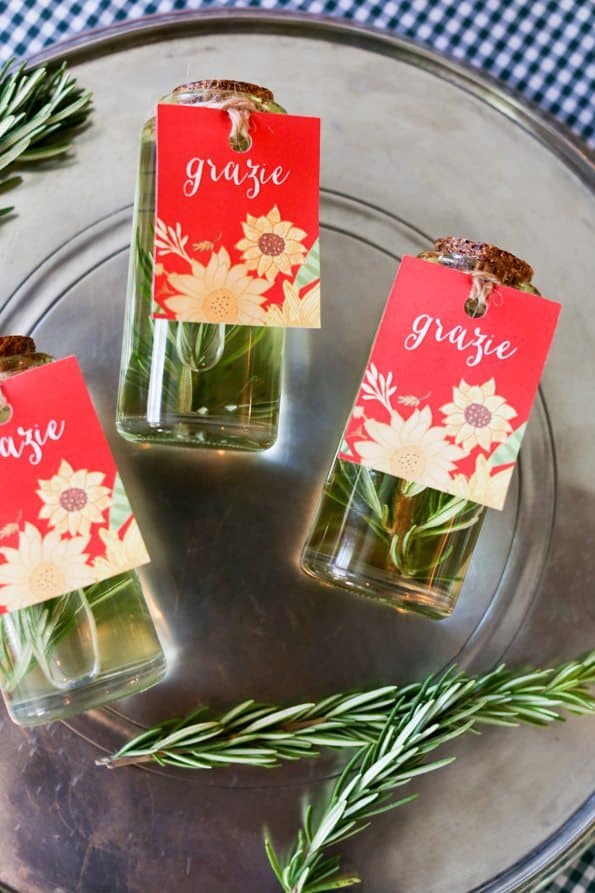 Head over to EVITE to see more fabulous ideas for hosting a beautiful Italian dinner for your friends and family with Olive Garden!
Disclosure: This post was sponsored by EVITE and Olive Garden.  All opinions however are mine and mine alone.