Last week I shared an easy, no-bake recipe for "Key Lime" Cloud Squares with you. Today I'm going to share a bit about how I served it up in summer style.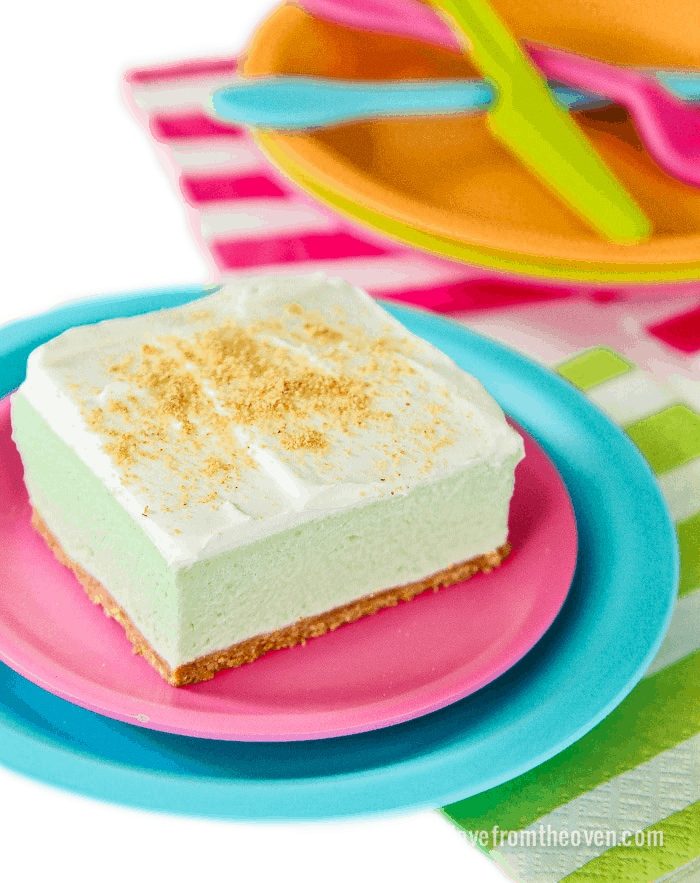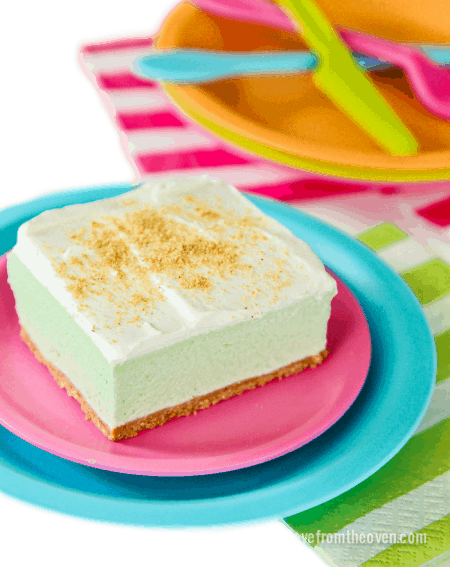 One of the things I love about serving dessert, aside from it often being the highlight of the meal, is that I think you can get very creative when it comes to serving dessert. I always keep things casual and fun, it's dessert, and most of the time that means you can get away with playful and whimsical. For me that often means lots of COLOR! My kids absolutely love it, it makes any dessert seem like something special and fun, something I hope they remember when they get older.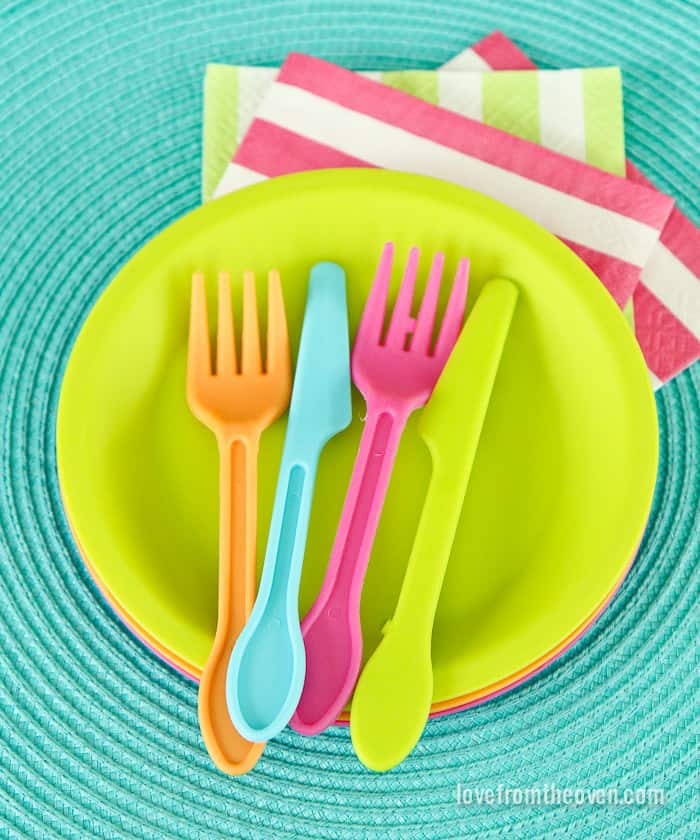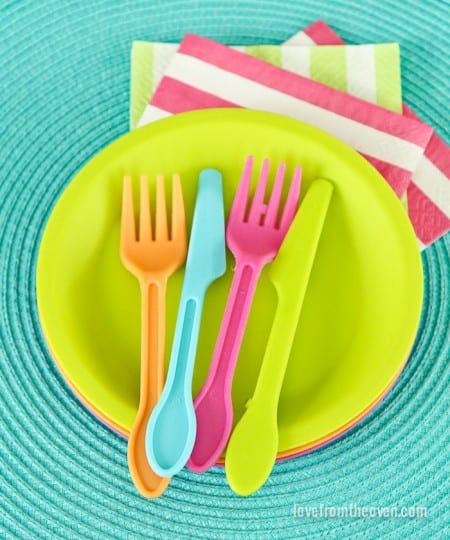 And when I say lots of color, I mean mix and match, use what you have and get creative. I love mixing up pieces and colors for dessert. Different color plates, utensils, napkins, serving pieces, place mats, you name it. Don't be afraid to mix it up and get creative. It's dessert, you can have fun!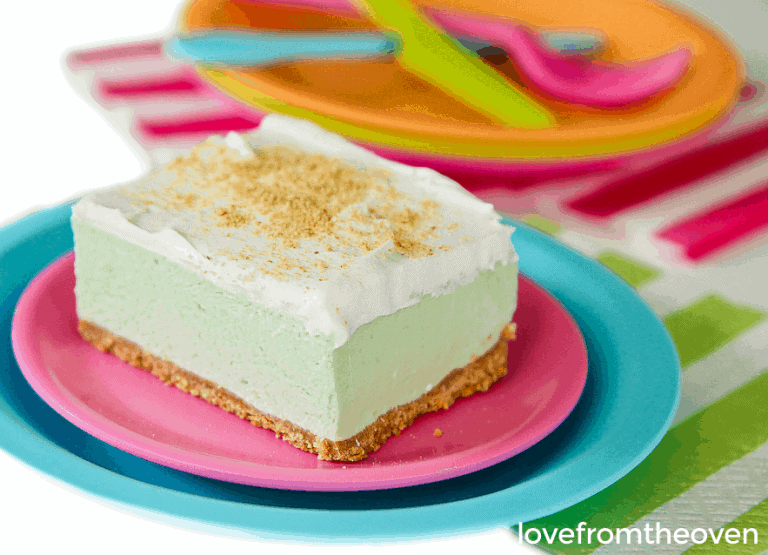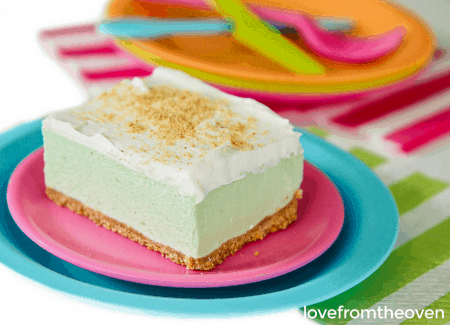 I love that grocery stores are starting to have some really fun options when it comes to paper napkins and disposable forks, spoons and knives (which we actually wash and re-use). Stripes, dots, chevrons, bright colors, pastels, you can find a great selection without having to go to specially stores these days.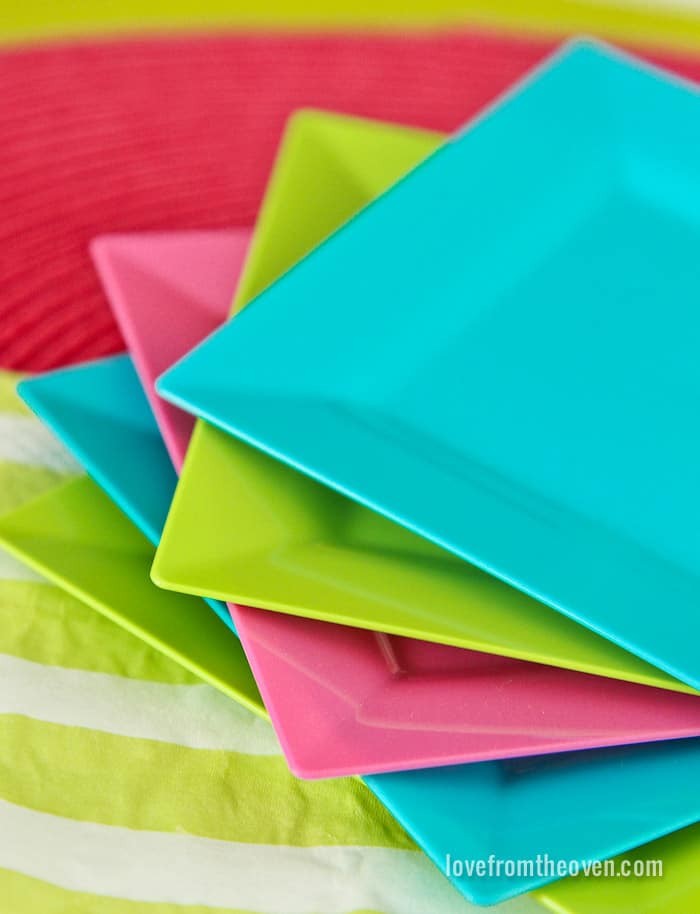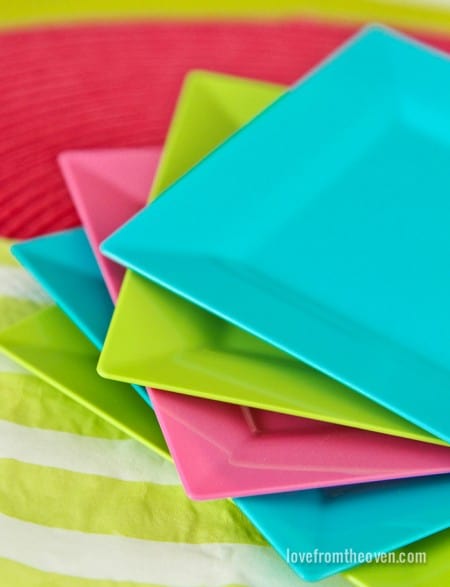 Bright fun citrus colors, with pops of blues and pinks, were perfect for the "Key Lime" Cloud Squares. I love to look around my house and see where I can pull in more colors and textures. Colorful bandanas can act as place-mats, mason jars can hold flowers or even drinks and a little ribbon here and there can tie colors together.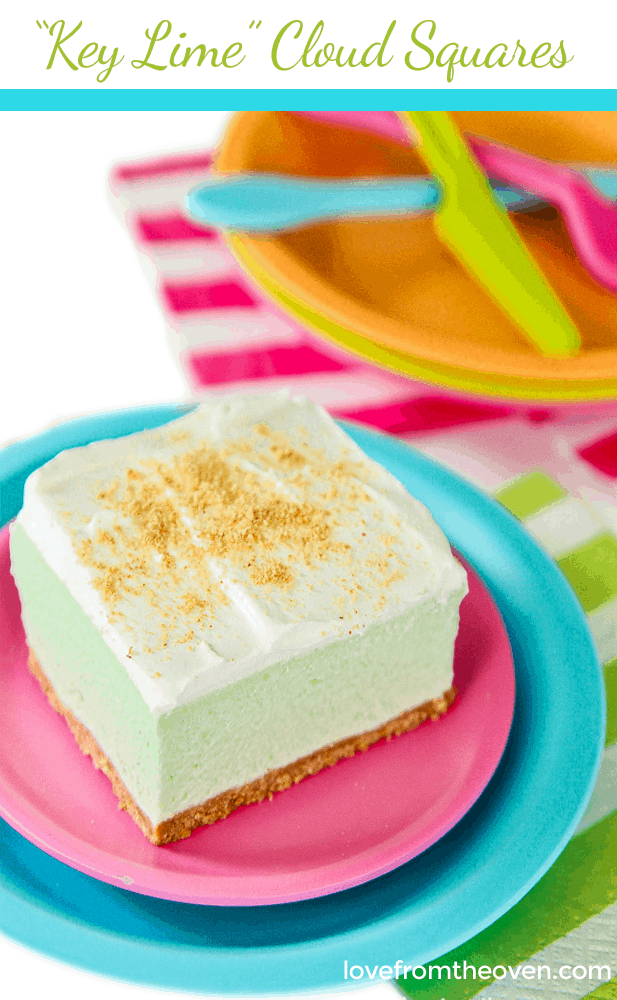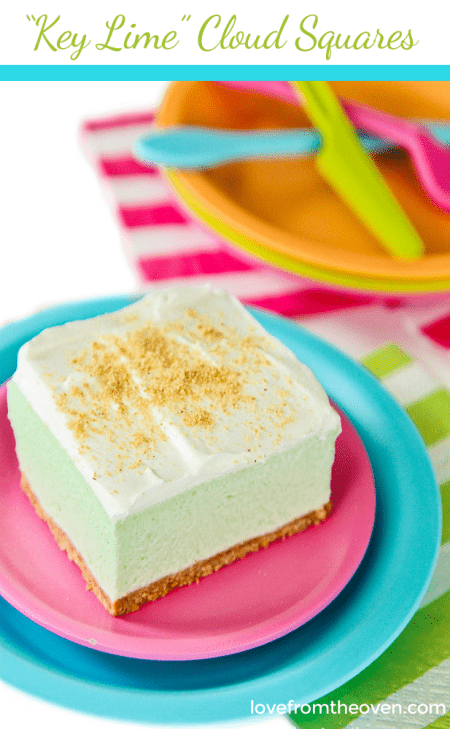 Next time you are serving up dessert, take a look around and see what kind of fun elements you can work in. Don't be afraid to get creative and even be a little silly. Have fun with it. Simple white plates can really be fun with some colorful napkins or silverware. Add some fun colorful straws to drinks. Mix and match your placemats. Mix it up and have fun!
Make sure to check out the "Key Lime" Cloud Squares here!

Kraft Dessert Recipes are a sure-fire way to sweeten up summer get-togethers.
Disclosure: Compensation was provided by Kraft via Mode Media. The opinions expressed herein are those of the author and are not indicative of the opinions or positions of Kraft.