I've written before about the fun tradition of BOO-ing your friends and neighbors.  My daughter loves booing her friends, and this mom may have secretly booed her myself just to make sure she was on the receiving end of some boo-treats – let's hope she doesn't read this post!. You can head over to my previous post for some ideas, tips and links to free printables, but here are a few new free printables for you to use. These were made to go with your PEEPS treats (I have some non-PEEPS ones coming soon). There are both treat bag toppers and wrappers – the wrappers are great when using the Sugar Free PEEPS and Chocolate Dipped Chicks.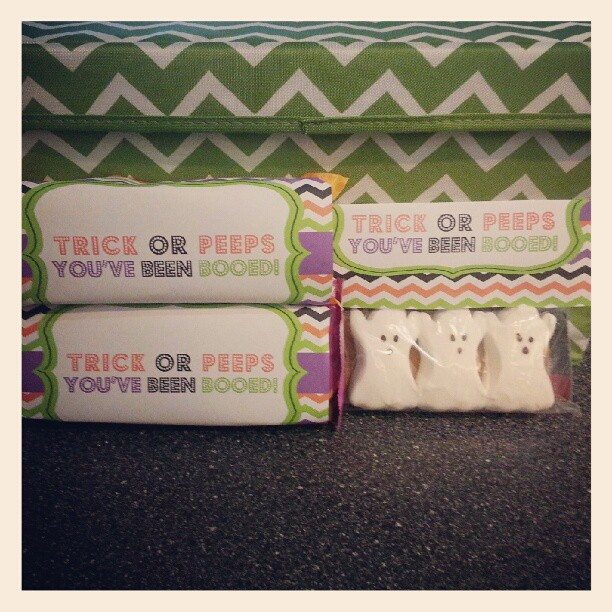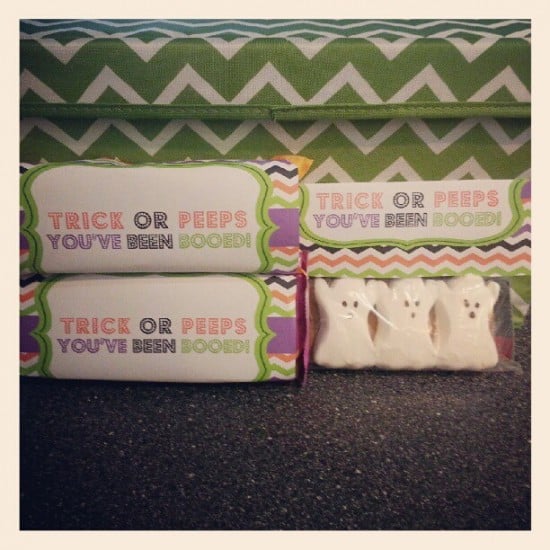 Here is the link to download the Treat Bag Toppers…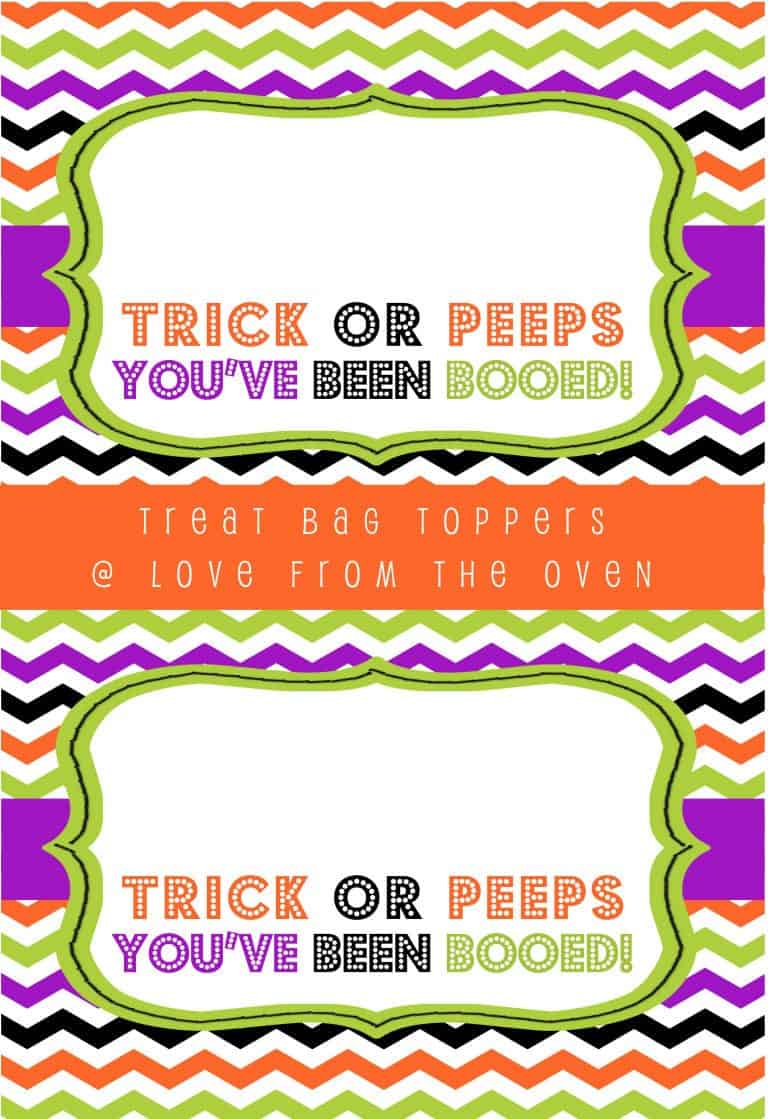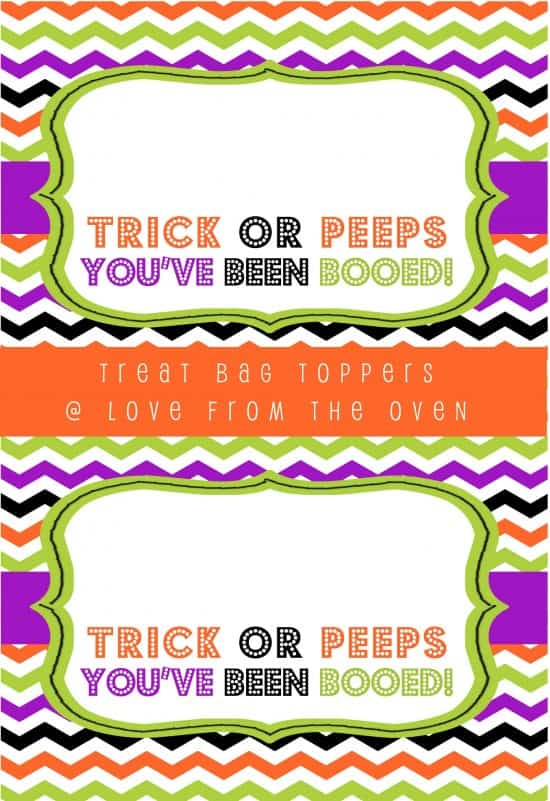 And the candy wrappers download…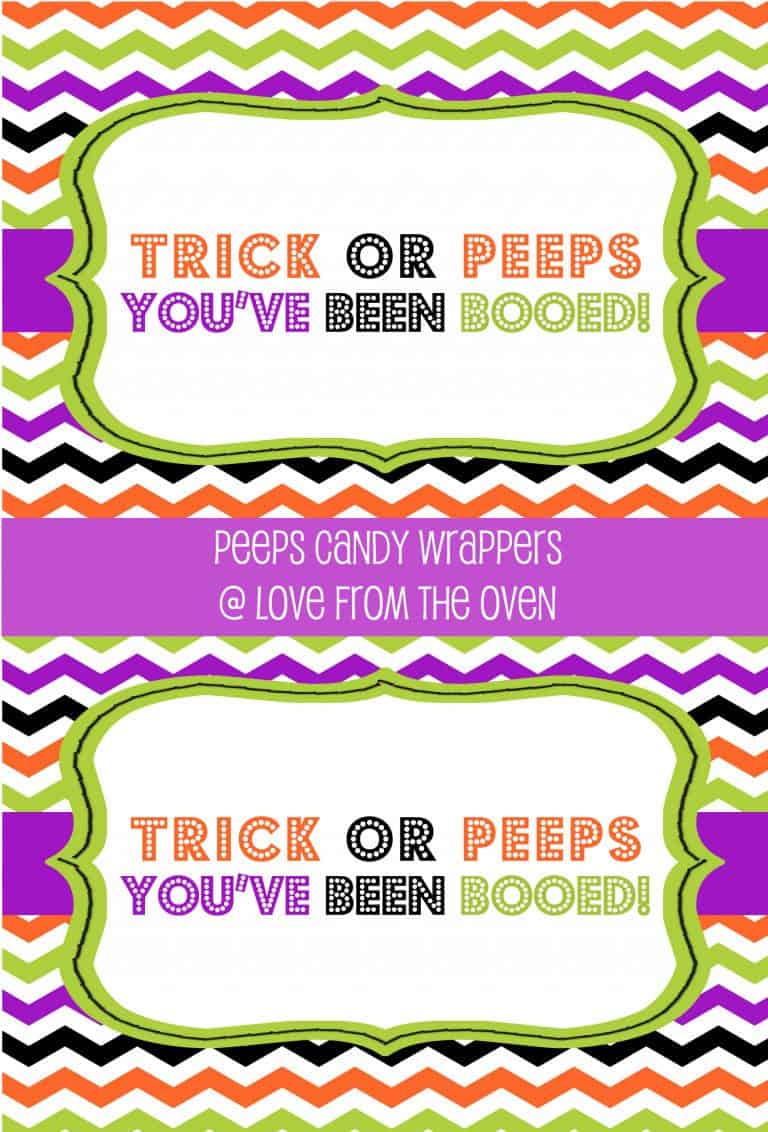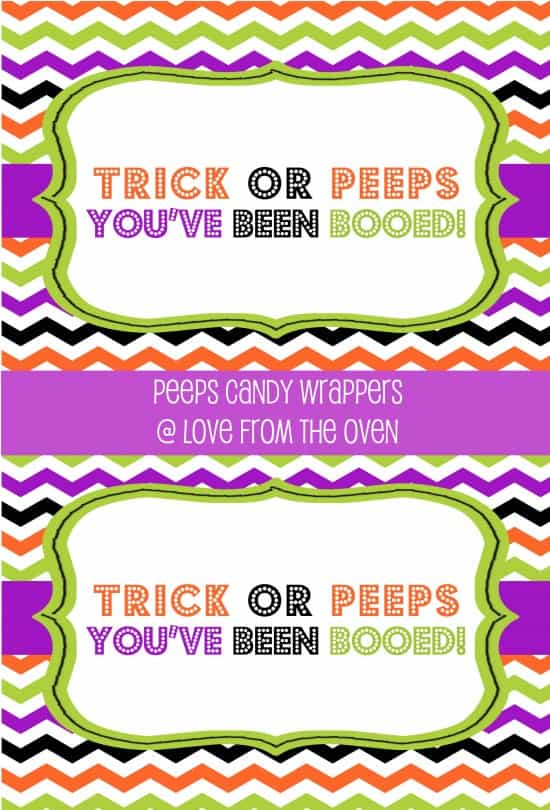 Remember to head over to this post to see what you can do with these! Enjoy!
BOO!