One of the most popular giveaways I've had here on Love From The Oven was the Fun Fall Flavors Giveaway I did last year.  I bought fun fall stuff and gave it away, what's not to like about that?   So let's do it again this year.   I'm all about an excuse to shop for anything Halloween related.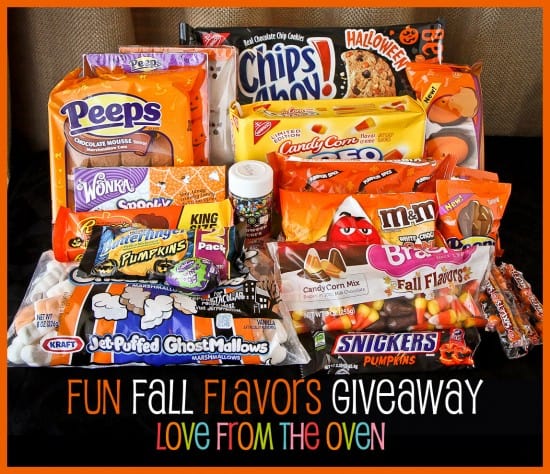 I love, love, LOVE fall (hey, the end of summer in Arizona is a very good thing, especially since summer is 11.5 months long).  I love Halloween and pumpkins and cinnamon and all of that fun stuff.  I love seeing all the new and different products that come out for the holidays.  This giveaway is simply my way of sharing some of those fun things with you.   When I'm out shopping and I see fun fall sweets, treats, eats & baking supplies, I pick them up and add them to the giveaway.    Right now we have…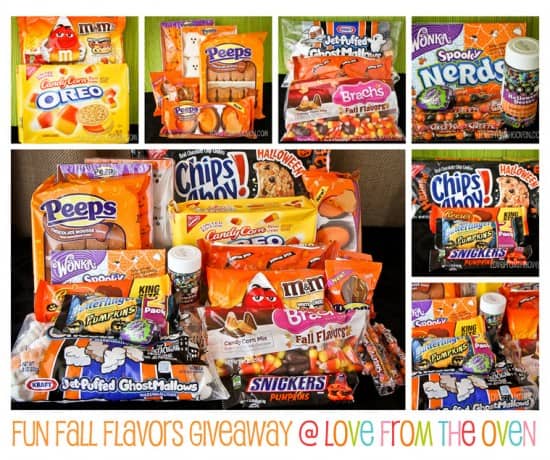 1.  Candy Corn White Chocolate M&M's
2.  Candy Corn Limited Edition Oreos
3.  Pumpkin & Ghost Halloween PEEPS, Chocolate Mousse Cat PEEPS, Chocolate Dipped PEEPS and Chocolate Covered PEEPS.
4.   Jet-Puffed Ghost Mallows
5.  Hershey's Pumpkin Spice Kisses
6.  Brach's Candy Corn Mix Dipped In Milk Chocolate
7.  Wonka Spooky Nerds
8.  Cadbury Screme Egg
9.  Halloween Sixlets
10. My Favorite Halloween Sprinkles
11. Reese's Peanut Butter Pumpkins
12. Butterfinger Pumpkins
13. Snickers Pumpkins
14.  Chips Ahoy Halloween Cookies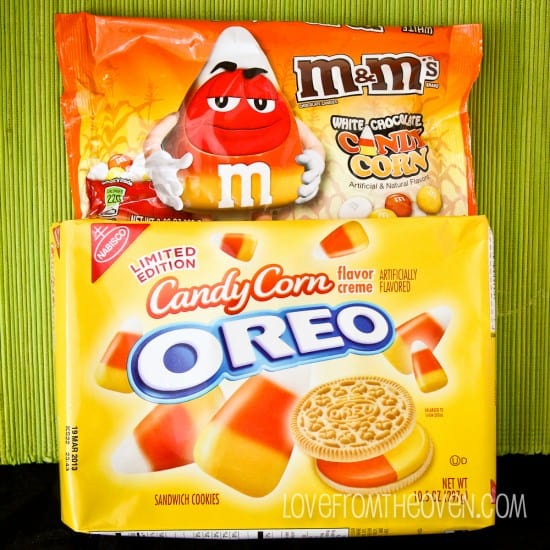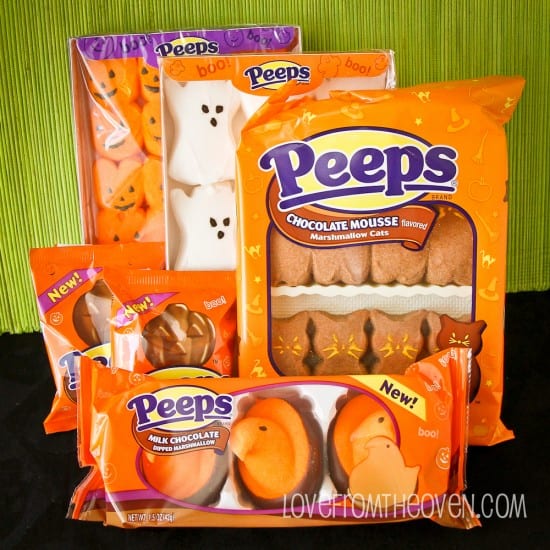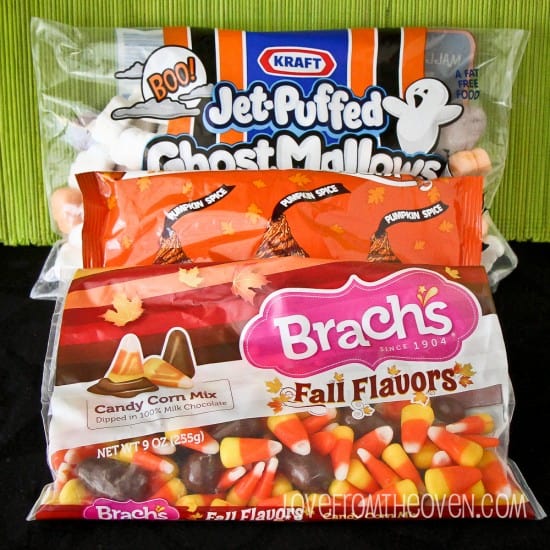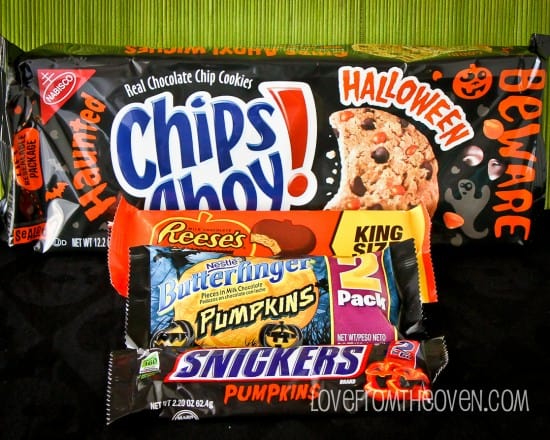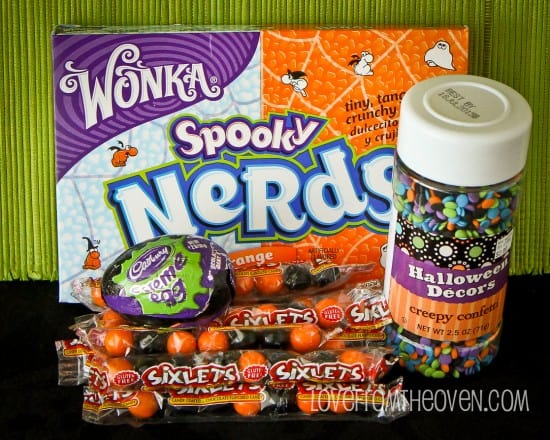 I will just keep adding to the big basket of goodies.  I love having an excuse to buy stuff.    And even better than buying the stuff is NOT having to find a place to put it in my completely over crowded pantry (sorry, that's on your end).   I still need to hit my local cake decorating store and Trader Joe's, and I'm sure they will both have some fun stuff that I won't be able to pass up.    Yay for shopping!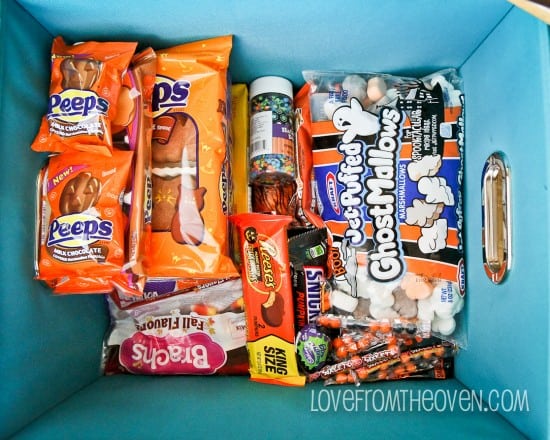 Some new goodies I added to the giveaway, including Jumbo Pumpkin Mallows, Pumpkin Spice Mallows, Pumpkin Spice Pudding, Halloween Sprinkles & Eye/Mustache Cupcake toppers.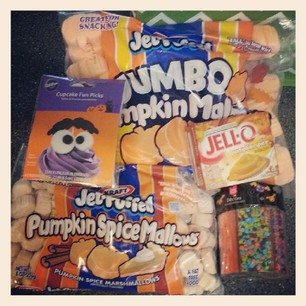 You can enter  to win until October 1, 2012.   A winner will be selected at random on October 2nd.  Open to US Residents only.  Sorry to our friends outside of the US, but due to the complexity of giveaway laws on an international level, the different customs regulations regarding shipping food into different countries and the cost to ship a gigantic box of junk food, this one will have to stay in the US.
USE THE RAFFLECOPTER WIDGET BELOW TO ENTER!
a Rafflecopter giveaway
Thanks for entering and good luck!  No purchase necessary.  This giveaway is a sweepstakes.  The odds of winning are based on the number of entries received.  Winners selected at random through Rafflecopter.com.  VOID WHERE PROHIBITED BY LAW.   Winner will be notified by email and has 72 hours to respond, or an alternate winner will be selected.  By acceptance of a prize, winner agrees to release and hold harmless Sponsor, Administrator, Facebook, and any promotional partners, each of their respective parent, subsidiary, affiliate and related companies, and each of its and their respective officers, directors, employees, and agents from and against any losses, damages, rights, claims or causes of action of any kind arising, in whole or in part, directly or indirectly, out of participation in the Sweepstakes or resulting directly or indirectly, from acceptance, possession, use, or misuse of any prize awarded in connection with the Sweepstakes, including, without limitation, personal injury, death, and/or property damage, as well as claims based on publicity rights, defamation, and/or invasion of privacy.  This promotion is no way sponsored, endorsed or administered by, or associated with, Facebook, Pinterest, or Twitter and is Facebook-compliant.