Happy Friday!   I have another Fun Finds Friday post for you today!
I wanted to pick up a little welcome gift for some new neighbors who just moved onto our street, so I hit up my nearby HomeGoods.  I haven't been there in a while and I was blown away by all the great baking supplies they had.   Here are some of my fun finds from HomeGoods.   And just a little disclaimer, this is not a sponsored post, just me pulling my camera out while shopping!  🙂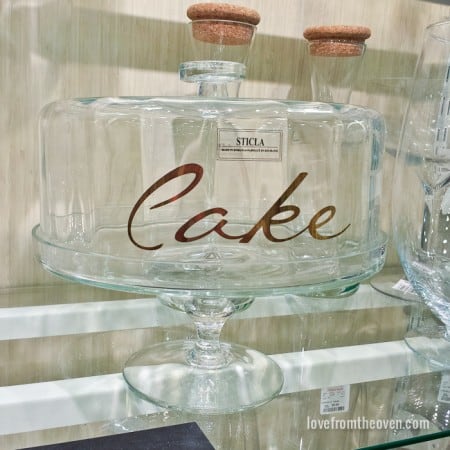 I seriously have no idea how I did not buy this adorable cake stand!   So stinking cute!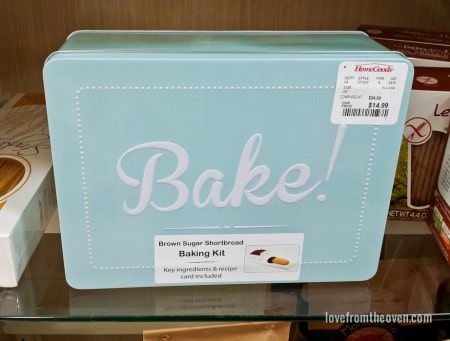 This little "Bake" boxed gift set was darling.  I didn't really need the baking kit, so I passed, but darn that box is CUTE.  They had it in pink as well.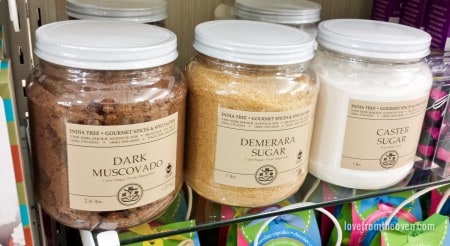 Nice little surprise with the caster, demerara and dark muscovado sugars.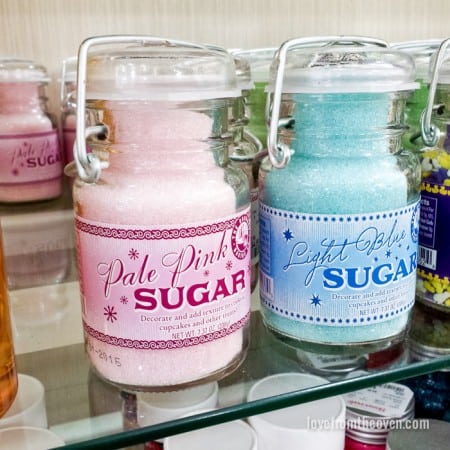 The sprinkle selection at HomeGoods was awesome, and all in really pretty jars.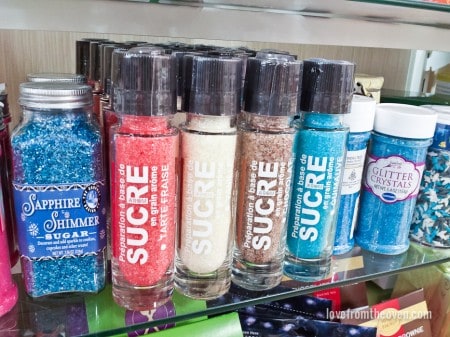 I seriously wanted to take home the SUCRE sprinkles.   The containers were so modern and chic for sprinkles.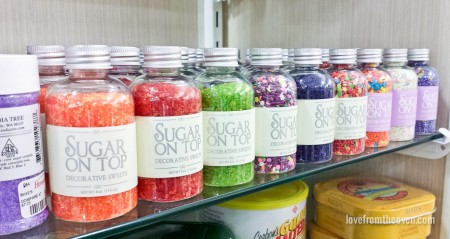 Seriously, you could put together an absolutely adorable baking gift basket with these Sugar On Top sprinkles.
Great selection of extracts.  Honestly, I had no idea HomeGoods had all this!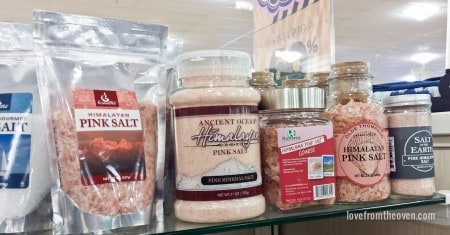 I have a thing for Himalayan Pink Salt.  Apparently, HomeGoods does as well.  Five kinds.  Oh happy happy!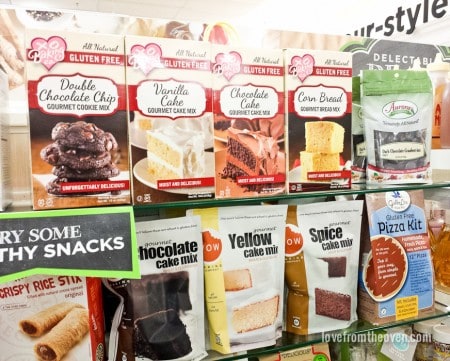 They had almost an entire isle of gluten free baking mixes, at great prices.  Wouldn't be the first place I'd think of going to for gluten free, but their variety beat that of my local grocery stores.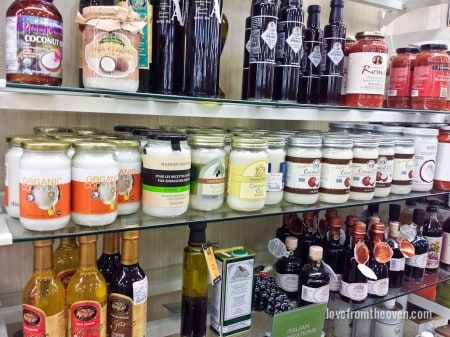 Coconut oil was not in short supply.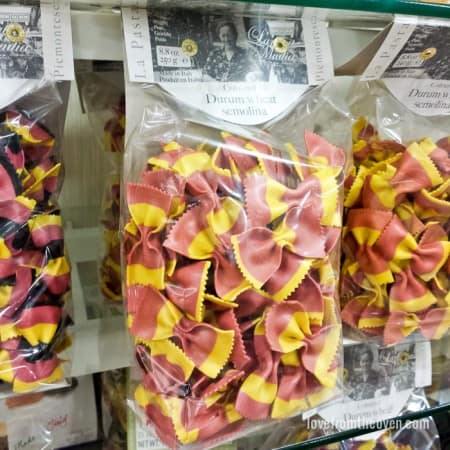 From where I'm standing, that looks like some maroon and gold pasta – Go ASU Sun Devils!  🙂  We'll call this Alma Mater Pasta.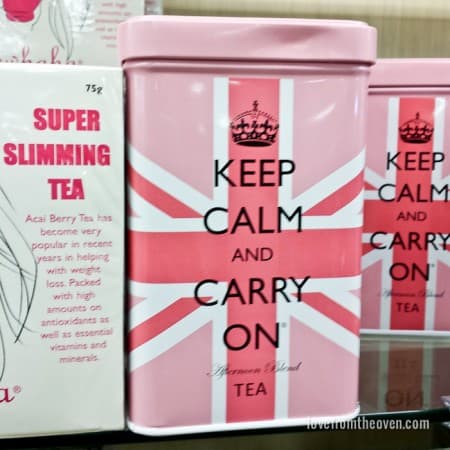 Ridiculously cute tea container.
Super cute cupcake liner gift sets.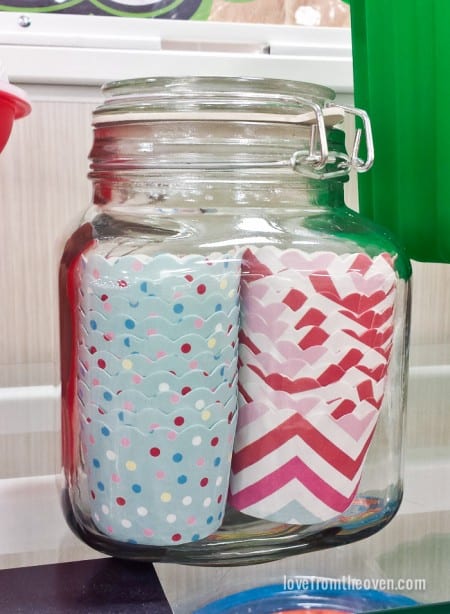 So I mentioned that I went in for a gift for our new neighbors, who I really didn't know anything about.  I ended up picking up this darling glass jar of cute cupcake wrappers.   It was priced at $7.99, and SO cute.  I added a fun whisk and some sprinkles and figured that was a pretty safe gift idea for someone that I didn't know, but strongly suspected had two little girls from what we could tell.    I needed something to wrap the gift in, and they had a lot of great gift bags for great prices.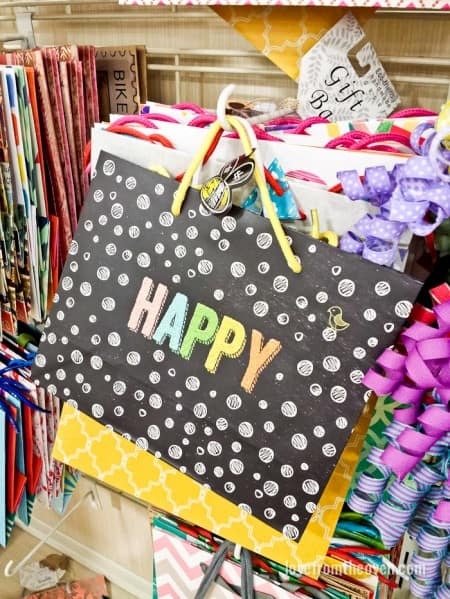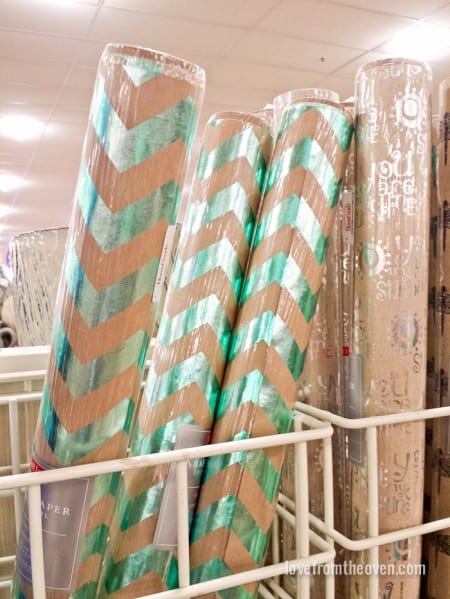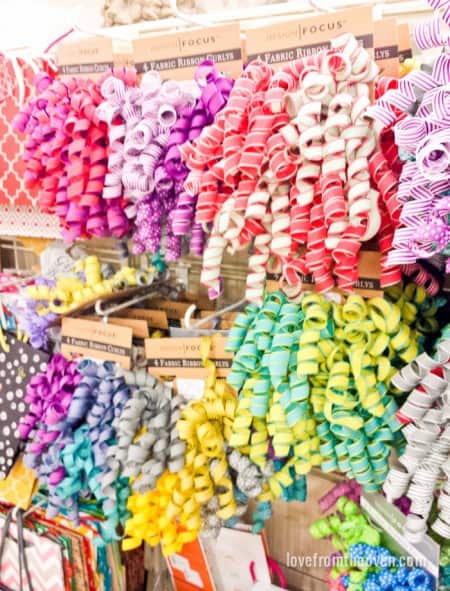 After HomeGoods I ran next door to Hobby Lobby to pick up a few things and snapped a few quick pics of some of the fun items they had.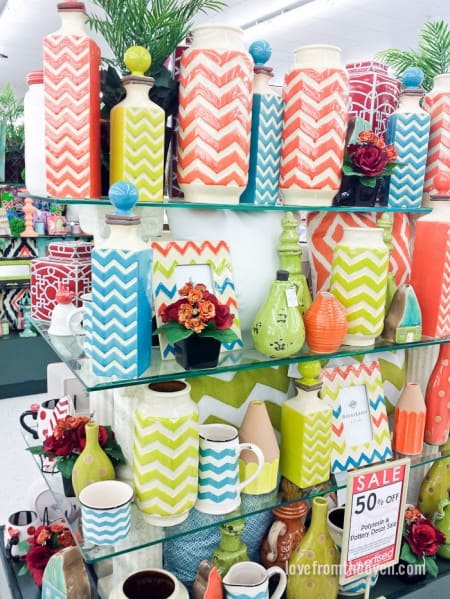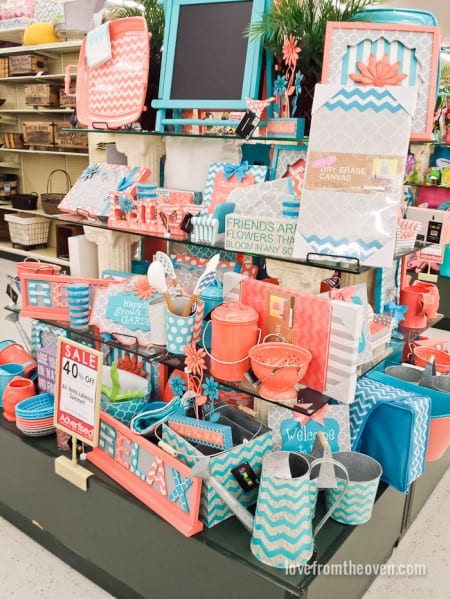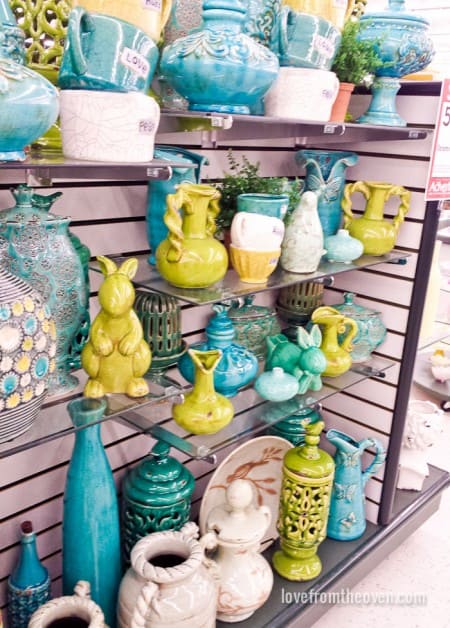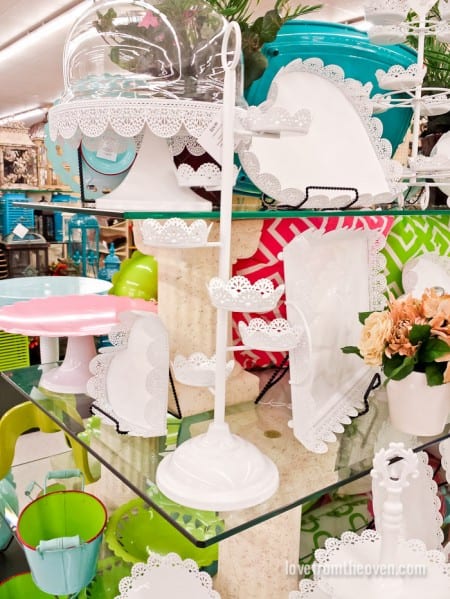 Lots of darling cake and cupcake stands!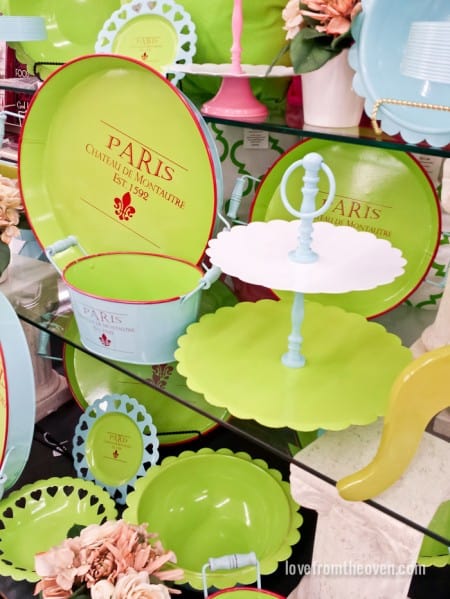 And of course my week is never complete without a stop in Target.  In my defense, we have a lot of groceries at our store.  🙂    A few finds…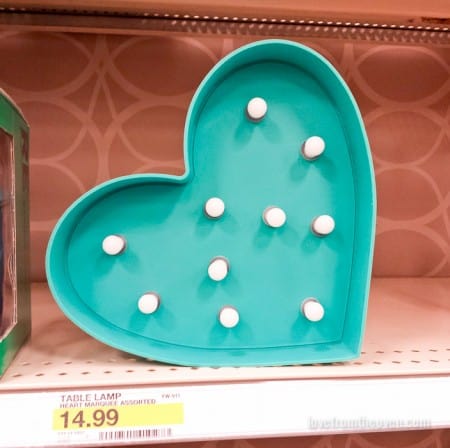 I'm not sure how this light up heart did not follow me home as it would look darling in both of my daughters' rooms.   SO cute.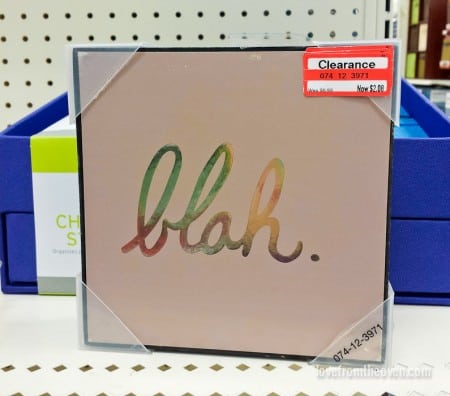 Ha.  Had this been white (it was like a pink-ish taupe) I SO would have bought it!  I think that three hanging together would be fabulous.   Blah.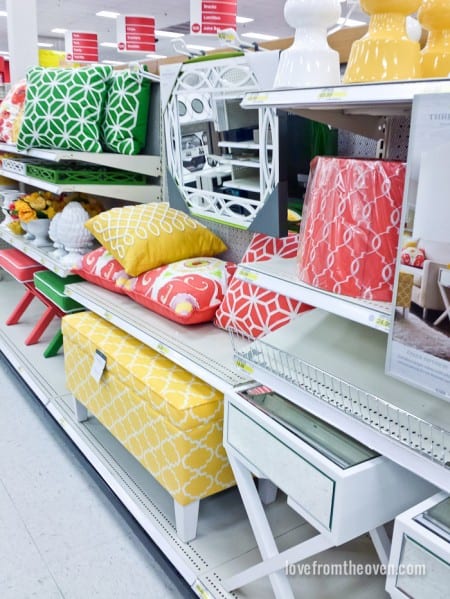 I'll take one of everything.   Darn you Target!
Baking goodies.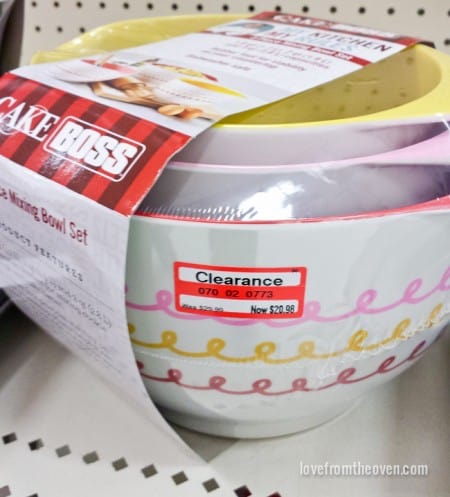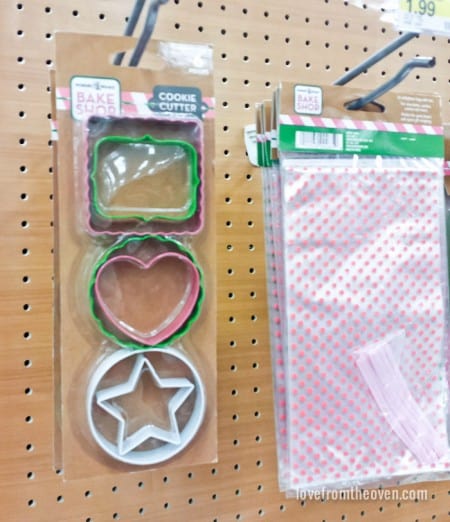 Target seems to keep adding more and more baking and party supplies to their shelves.
Did you find anything fun this week?  
If you enjoy these Fun Finds, make sure to follow me on Instagram where I share lots of Fun Finds as I find them! Follow here for my #LFTOFinds.  Have a great weekend!