It seems like this year is flying by!  Between the kiddos and finishing up my cookbook, I haven't been around here on the blog as much as usual, but I think (knock on wood!), that is changing and things will be back to normal, whatever normal might be!
Today I'm bringing back a fun feature that I used to do, fun finds.   I'm very fortunate to have a mall, multiple grocery stores, craft stores, a Target and a Walmart, all in just a few miles from my home, so it's easy for me to shop at a variety of store and see what kind of fun things are on store shelves.   On Fridays I will be sharing whatever fun finds I've come across during the week, some from stores and some online – anything that I think its pretty cool and that I think you might like as well.
So, here is this week's Fun Finds Friday.   These are some of the fun things that I found on the shelves at my local Target.  I can't speak for your Target (or even my own Target a day later!), as stock varies from location to location and day to day.  This post is not sponsored or connected to Target in any way, just my own personal I Spy! while shopping.   If you love seeing what is in stores, follow me on Instagram, where I share fun finds throughout the week, tagged with #LFTOFinds.
Let's shop for spring!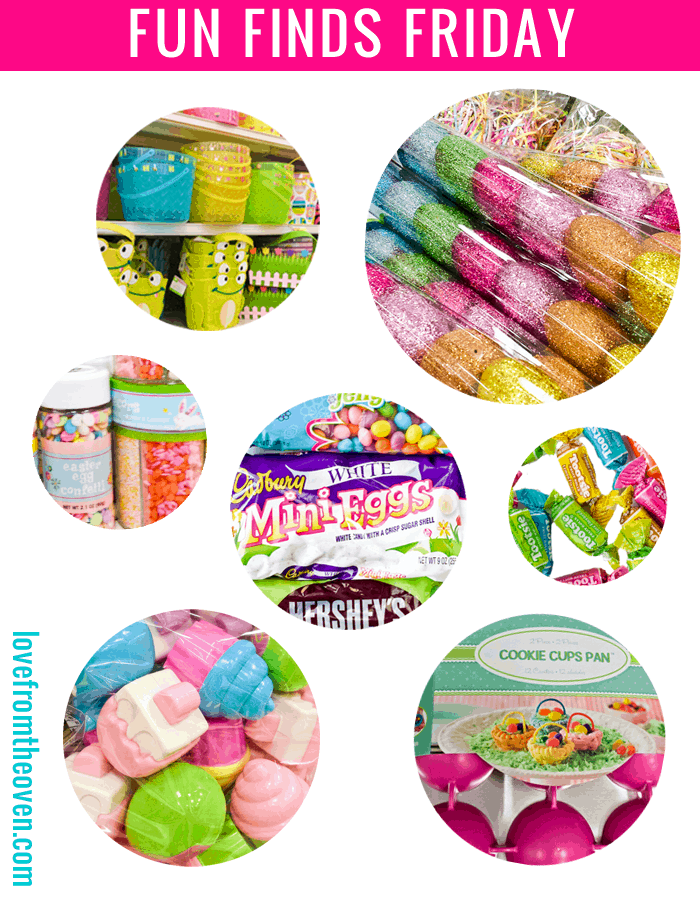 Oh my word, so many pretty things for spring!   The Easter section is full of not only candy, but decor, baking ingredients and baking tools.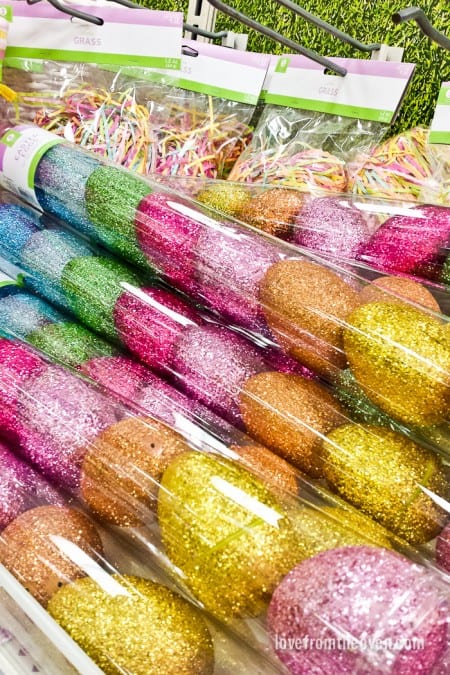 Glittery sparkly pretty Easter Eggs.  How did I not bring these home???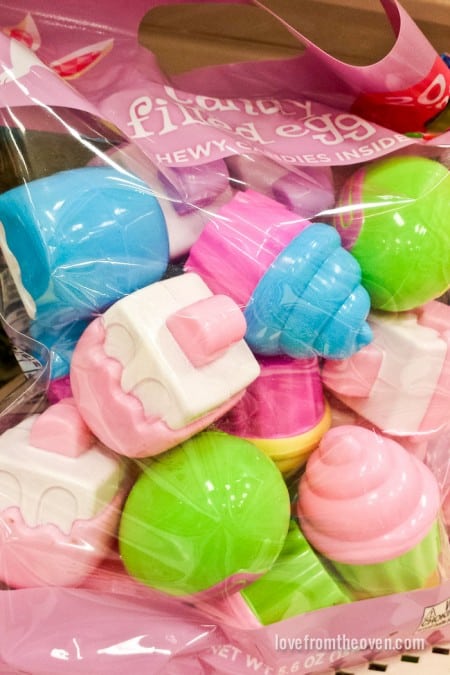 Fun little "Candy" egg containers.
This cookie cups pan looks interesting.  And hot pink.  🙂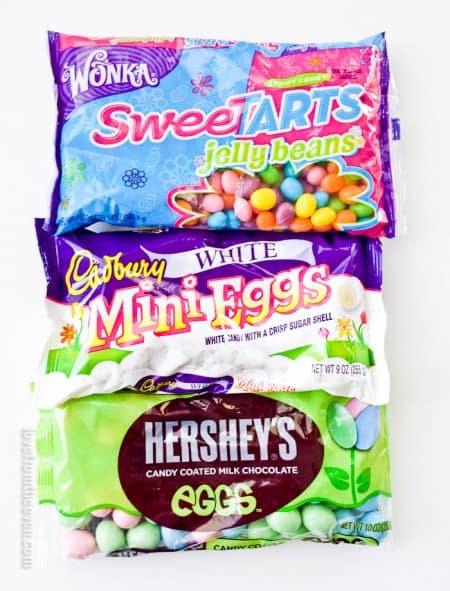 This Easter candy followed me home.  These all have some fun potential for decorating, as they are so pretty.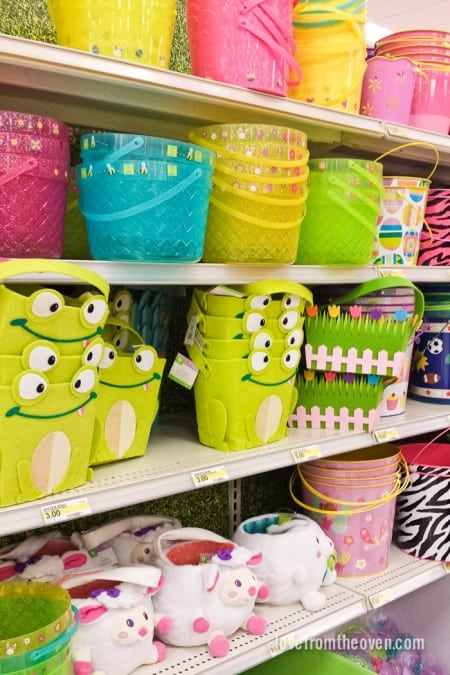 Lots of Easter baskets.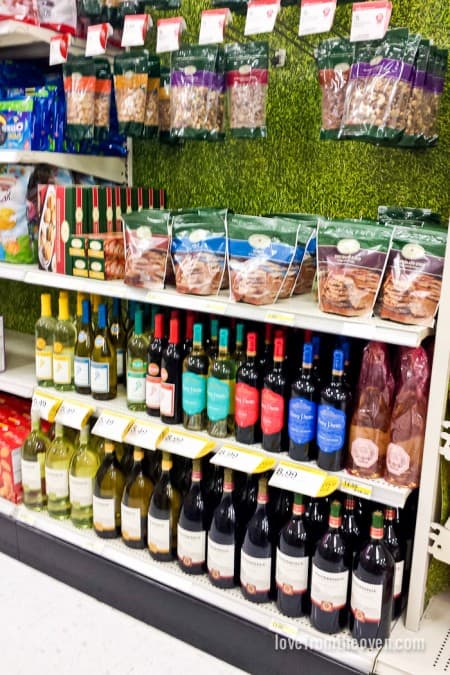 And right across from the Easter baskets, for those stressed out parents, you will find wine.  Well played Target, well played.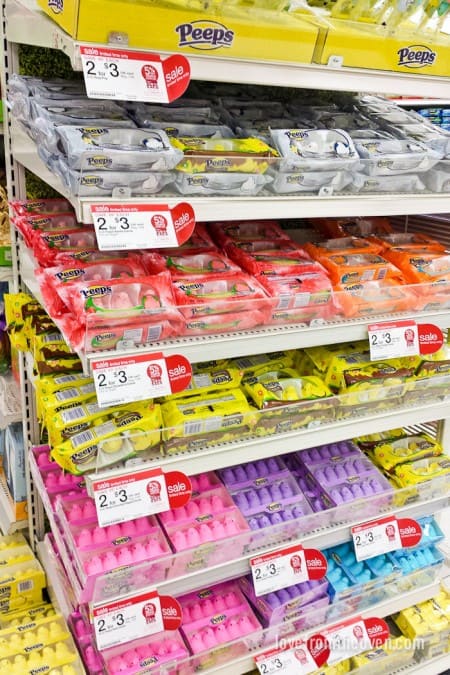 Lots of fun Easter PEEPS!  Target has three flavors that I believe are exclusive this year, Strawberry Creme, Vanilla Creme and Orange Creme.  If you are a PEEPS lover, head over to the PEEPS website where you can find lots of fun recipes and crafts that I have created for PEEPS.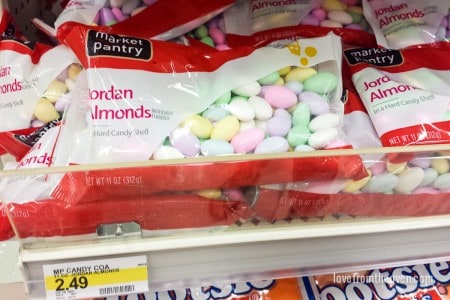 This is such a great price for Jordan Almonds.   I have paid four times that much for them, so if you use them in your baking and decorating, this is a great time to stock up.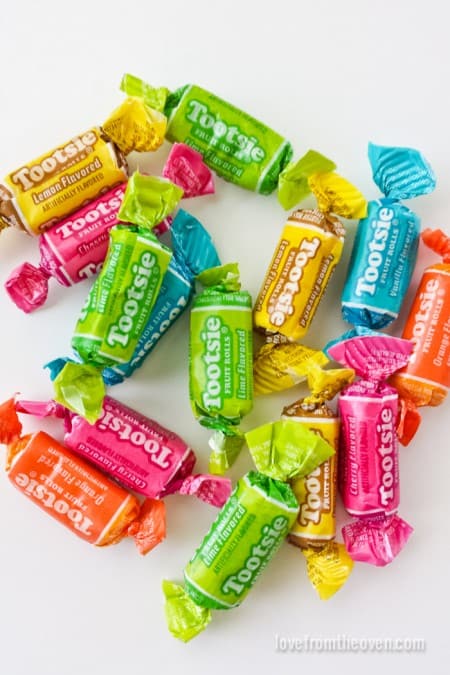 These Tootsie Rolls.  I wouldn't think that I'd love them, but oh my word, I do.  I used some in the projects in my cookbook, and let me just say I had to go replenish my supply.  A few times.  Clearly these made it home with me.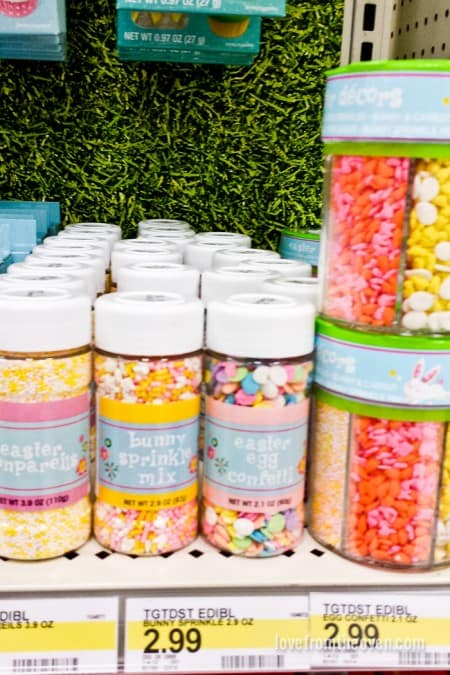 Some really cute sprinkles.  Make sure to check both the Target Dollar Spot and the Easter section.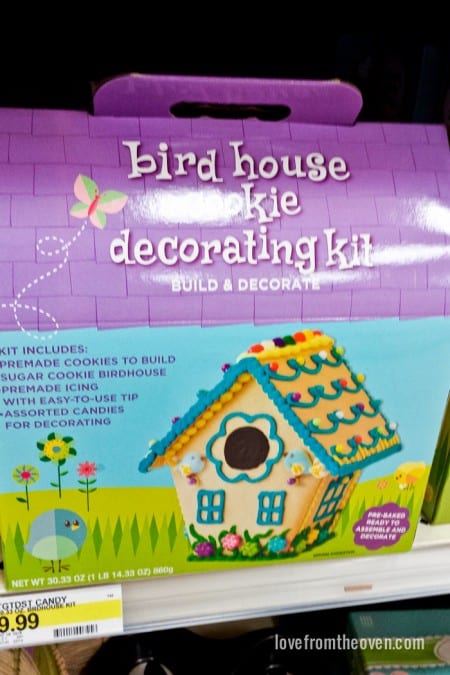 I need to go back and grab one of these Cookie Bird Houses.   What a fun idea, and given how much fun my girls have decorating gingerbread houses, I think we need to make these.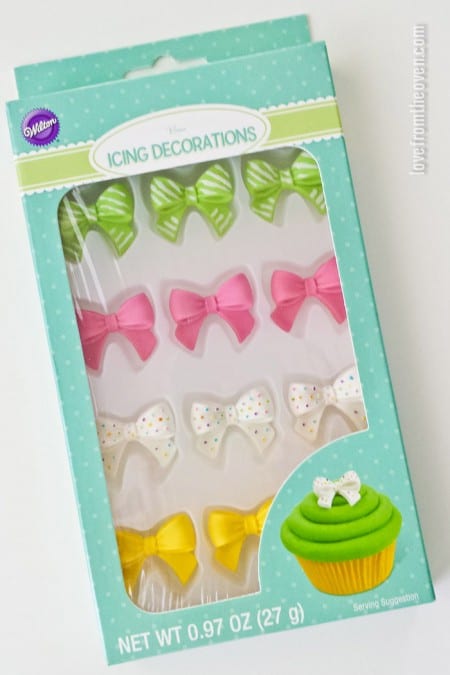 These bows!  I don't know why I needed them, but I did.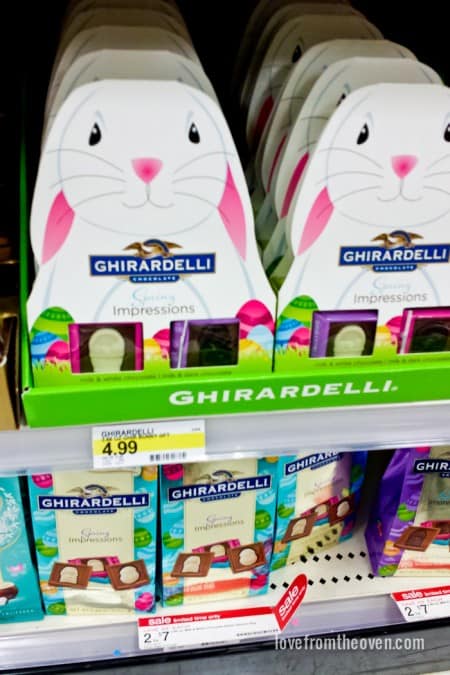 Fun chocolates from Ghirardelli.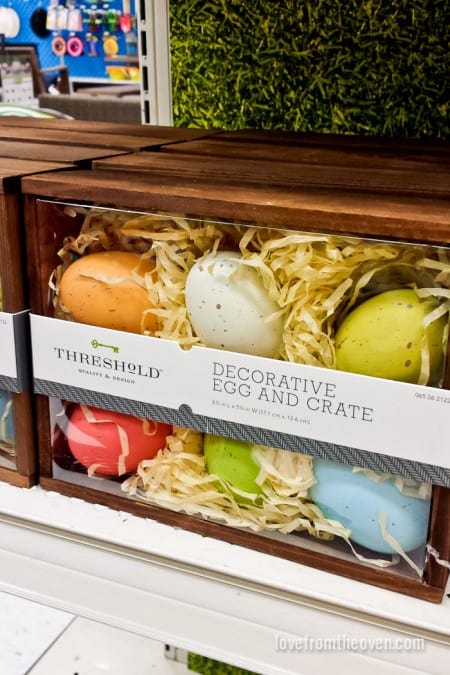 Cute decorative Easter Eggs if the sparkle and glitter isn't quite your style.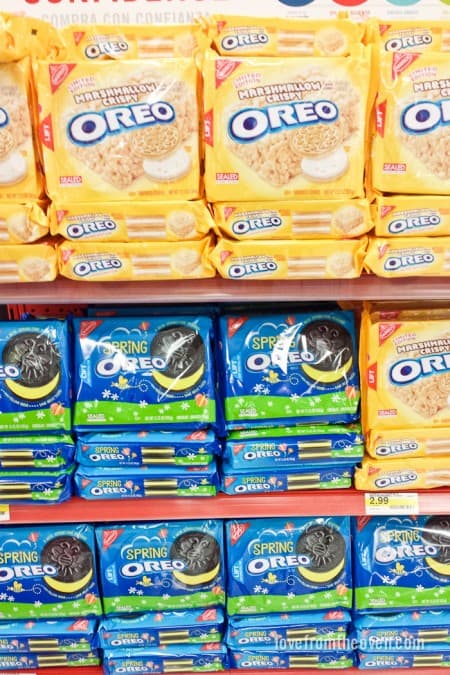 I still haven't tried those Marshmallow Crispy Oreos.  Probably because I'm afraid if I do, I might not be able to quit them.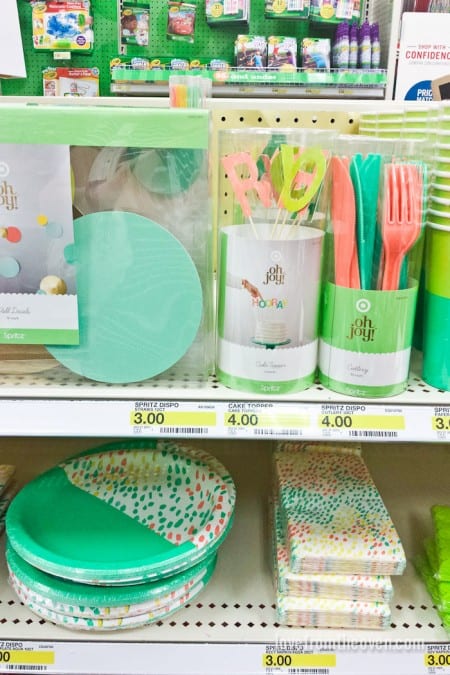 I'm in love with the Oh Joy! line at Target.  So cute!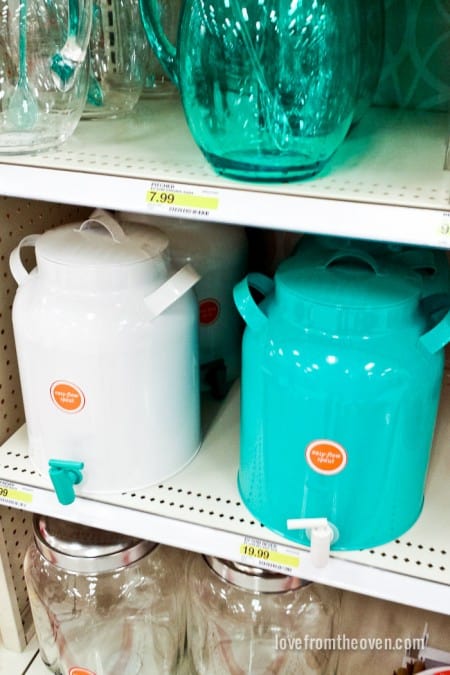 Lots of fun spring items in the housewares section.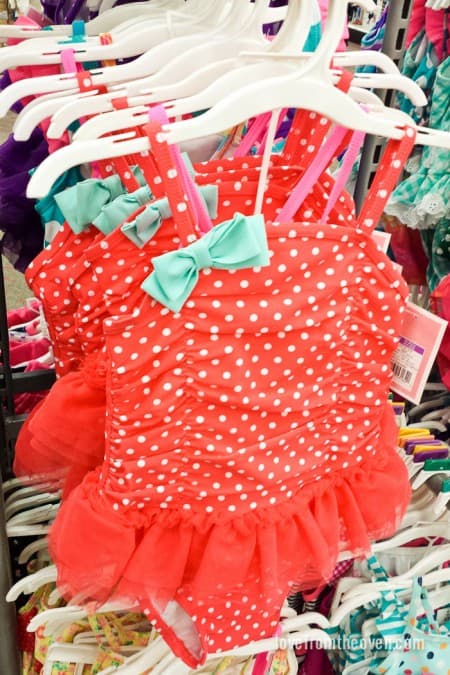 Oh my goodness.  Because it's kind of impossible to not just swing the cart through the clothing section for girls.   I just try to chant "we have lots of hand me downs, we have lots of hand me downs", but dang, it's hard.
If you love seeing what is in stores,


follow me on Instagram,


where I share fun finds as I find them!



So those were the fun finds I found this week!
Did you find anything fun?