Made a quick stop in Trader Joe's this morning and it's official – Christmas (and peppermint) are in store.   Woohoo!  Candy Cane Joe Joe's!    Unfortunately being a few days before Thanksgiving, the staff was busy stocking and unloading everywhere, so I could barely shop, much less get photos.  I tried to grab a quick few pics.  Great to see many of my holiday favorites return another year…
Candy Cane Joe Joe's and Dark Chocolate Dipped Candy Cane Joe Joe's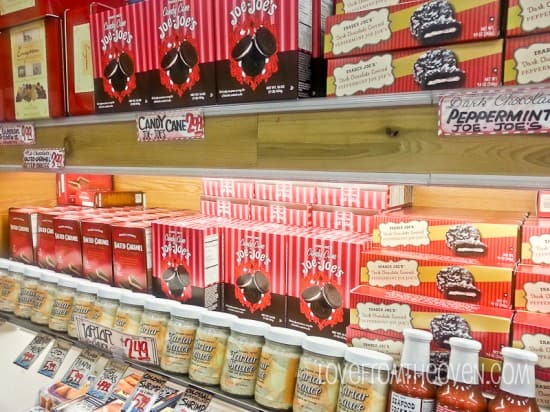 Some Trader Joe's Peanut Brittle, Minty Mallows and the White Chocolate Peppermint Pretzel Slims.  Yeah, a bag of those totally followed me home somehow.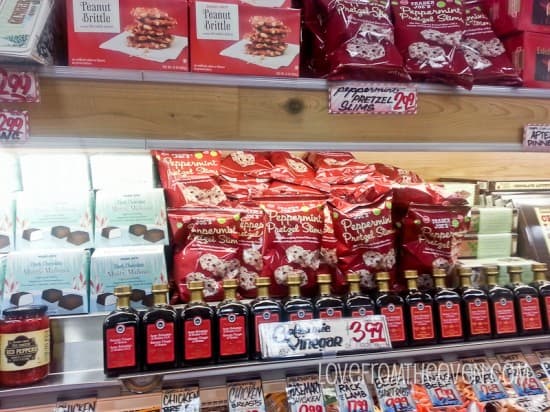 Trader Joe's Gingerbread Man Cookies, Winter Cookieland and Dark Chocolate Stars (love those!).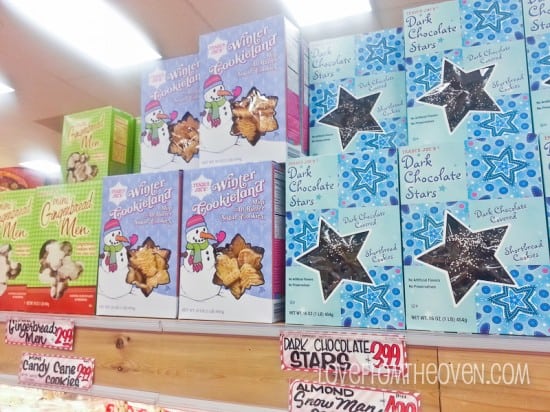 Trader Joe's Mini Gingerbread Men and the assorted Chocolate Covered Joe Joe's.  That box of Chocolate Covered Joe Joe's is a great little last minute gift – they are always very well received.   Worth picking a few up to have on hand (if you have the self control to not have them IN hand soon after).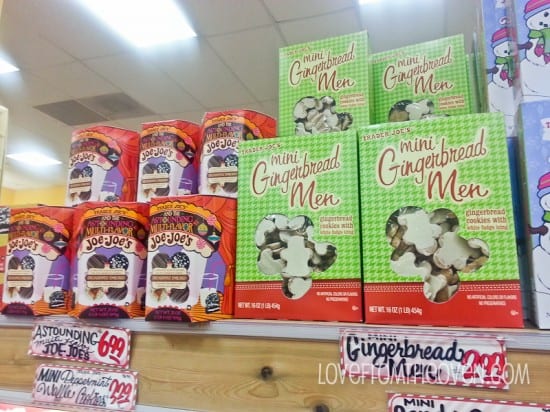 Trader Joe's Mini Peppermint Waffle Cookies and Mini Candy Cane Cookies.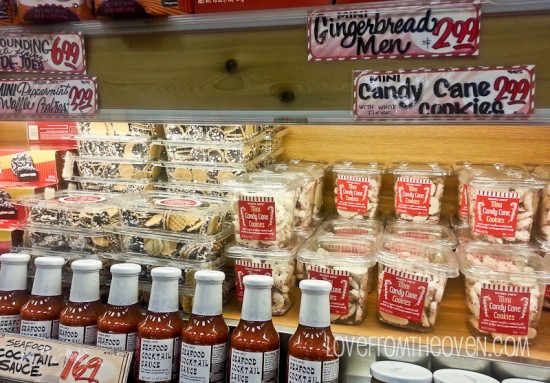 Trader Joe's Fresh All Natural Kosher Turkeys.  Not on the inexpensive side, but I bet they are SO good.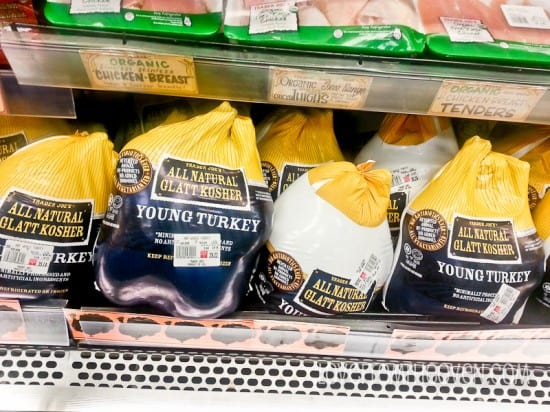 And a little bit of Christmas tree sweetness on the way out the door.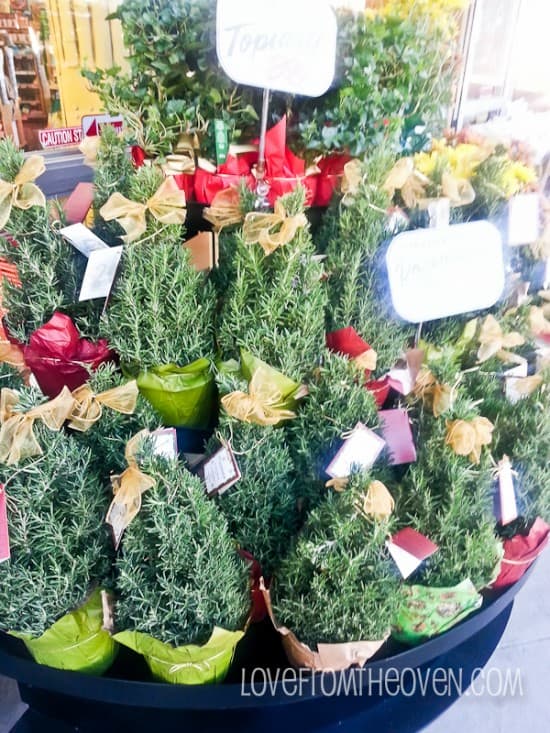 What is your favorite holiday treat from Trader Joe's?