Last week I shared some fun Halloween crispy treat pops that I created and today I wanted to give you a different spin on the same basic idea – Ghostly Crispy Treats. The only difference between these and last weeks pops is, well, the sticks! While treats are always fun on the sticks in pop form, you can leave them off and still end up with some sweet (and scary) treats.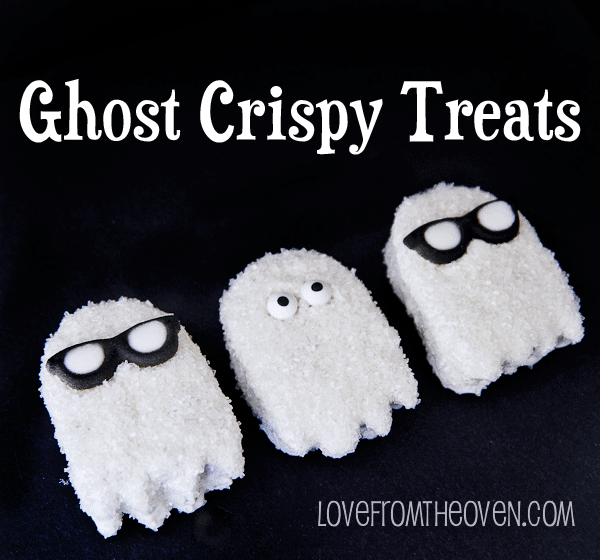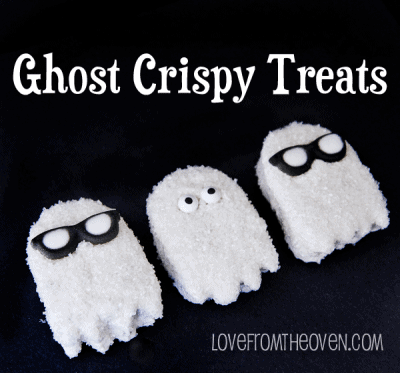 I really think of crispy treats like I do cookies, just cut them out with your cookie cutters and decorate away.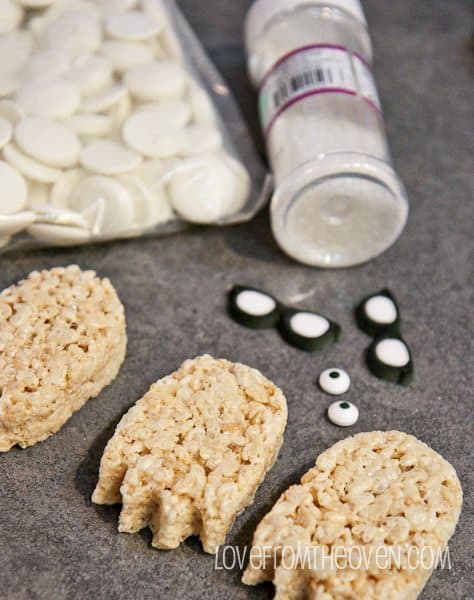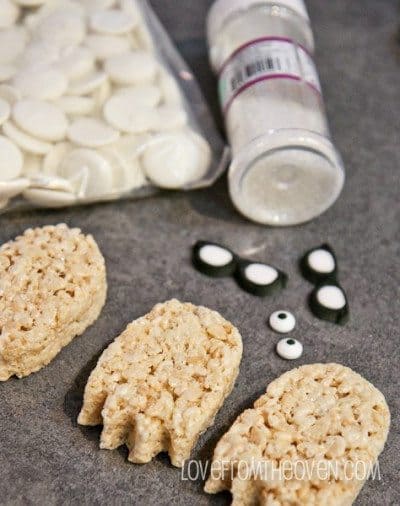 To make these I just made good old fashioned Rice Krispies Treats, cut them out with cookie cutters and then I dipped these treats into white chocolate candy coating, gave them a dusting of crystal sugar and then finished with some candy eyeballs and glasses.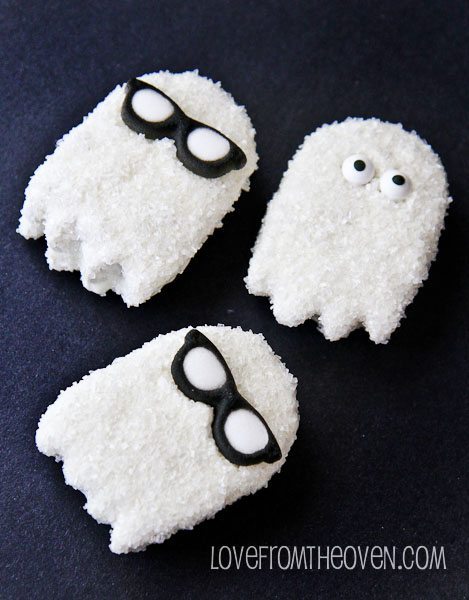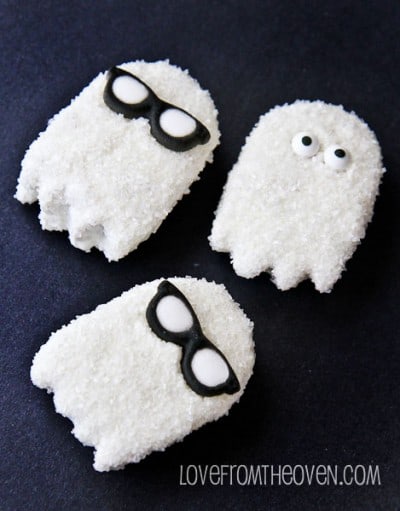 Easy peasy. And because I couldn't resist…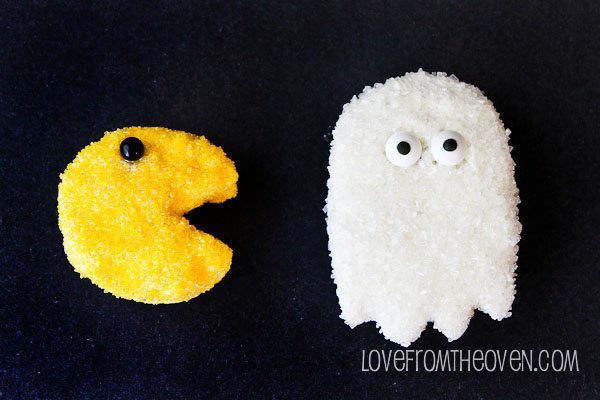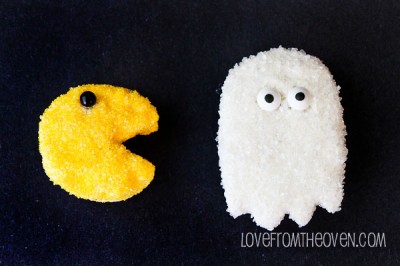 Sorry, I had to. 🙂   Here are the products that I used…
Here are some other ways that I've transformed my crispy treats for Halloween. Click on any photo to see more…