Are you looking for some gift ideas for your favorite baker? Or maybe even trying to come up with gifts ideas for yourself (no shame if you then order them and ship them to your husband, I find that works really well!). There are a ton of AWESOME gift ideas for bakers on Zulily today, as well as some other places around the web, so I had to share! I kind of want them all. 🙂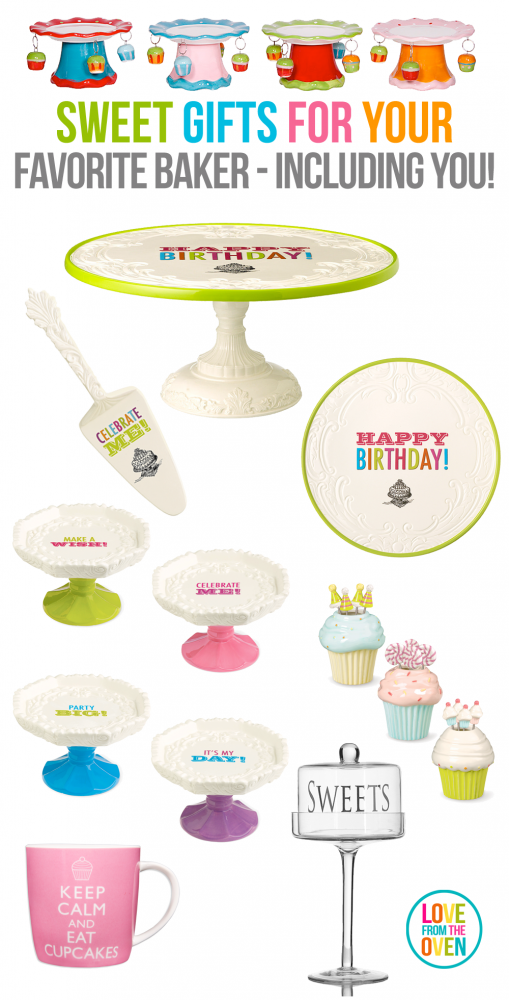 Seriously, how cute is ALL of this! Zulily only has items up for a few days, ans often sells out quickly, so if you need any of these (yeah, I NEED those cupcake stands) hop on over there now. As a disclaimer, I do get a small referral credit if you follow my link and make your first order from Zulily. These are all from their Decadent Delights collection. Click here to check them all out, as well as lots of other great baking items, these were just my absolute faves!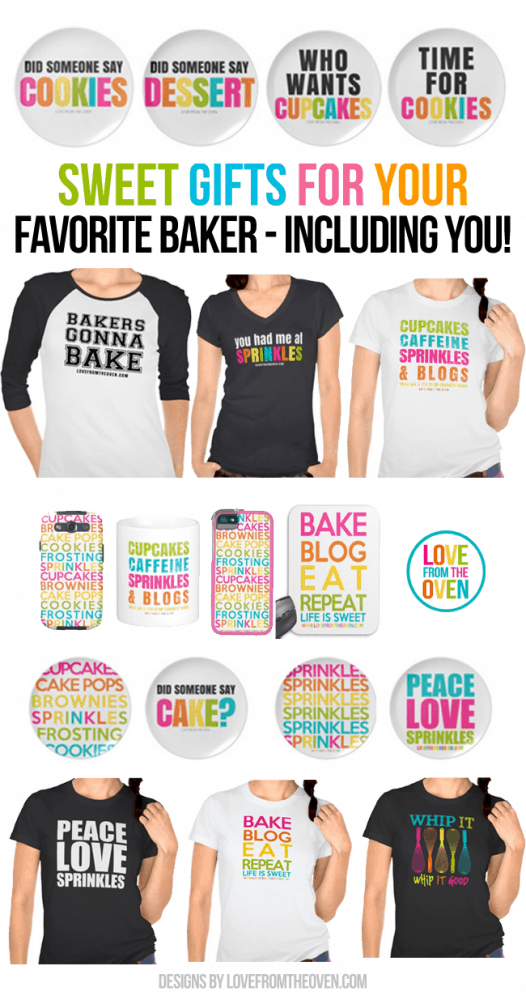 Also, I designed some super fun baking shirts that you can order on Zazzle, as well as some cute plates, cell phone covers, all kinds of things. The great thing with Zazzle is that you can change the shirts, so you can turn that black long sleeve shirt into a short sleeve pink shirt, or a blue sweatshirt, if you like. You just edit your options. These are really fun and I'm kind of totally in love with the plates. What a cute way to present a gift of cake or cookies or other goodies, right?
Cute Dessert Plates

1. Say Cookies 2. Say Dessert 3. Want Cupcakes 4. Cookie Time

1. Desserts 2. Say Cake 3. Sprinkles 4. Peace
Fun cell phone cases, mugs, mouse pads and more.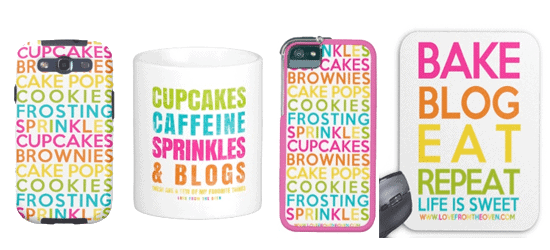 1. Samsung Galaxy case 2. Mug 3. iPhone case 4. Mouse pad
You can find (and customize!) all of my designs by clicking here.
And of course one of my favorite gift ideas, my cookbook, SMART COOKIE. 🙂  This is not only great for those who loves cookies and love to bake, but I've been hearing that it's been very well received by anyone who works with children, as so many of the projects are super kid friendly.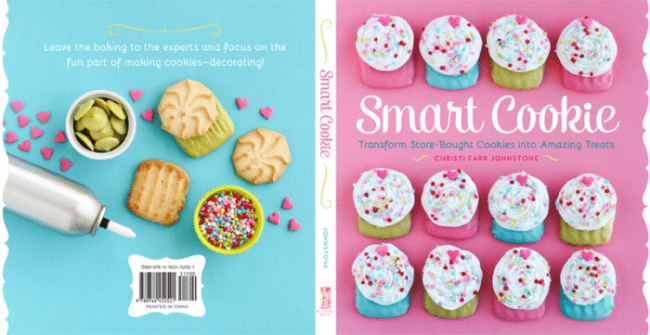 HAPPY SHOPPING AND BAKING! 🙂
Disclosure: This post contains affiliate links. If you make a purchase, I make a little money. Not much, but a little! Thank you!