If you love Girl Scout® Cookies, cupcakes and brownies, then you are going to be pretty excited about the new Pillsbury™ Girl Scouts® Baking Mixes that just hit store shelves! Caramel & Coconut cupcakes anyone?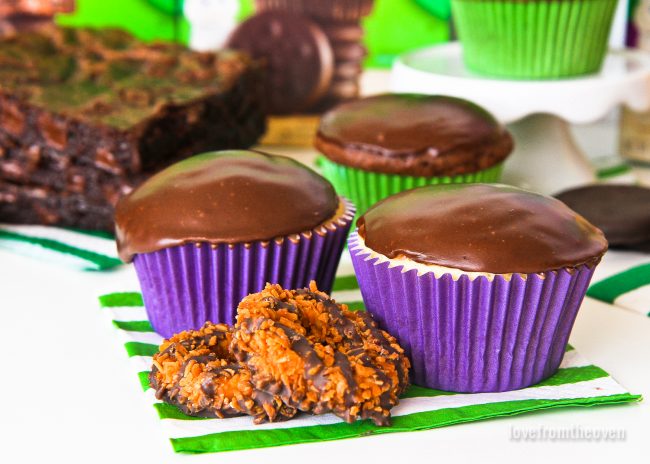 I heard about these mixes a month or so ago, and was so excited when I found them at my local Walmart. I bought all four, because I had to try them all. In the name of research, of course. 🙂 I'm so glad I did, they are amazing, and the flavors are perfect as half my family are all about Thin Mints® and the other half of us are all about the Caramel & Coconut. Everyone's happy!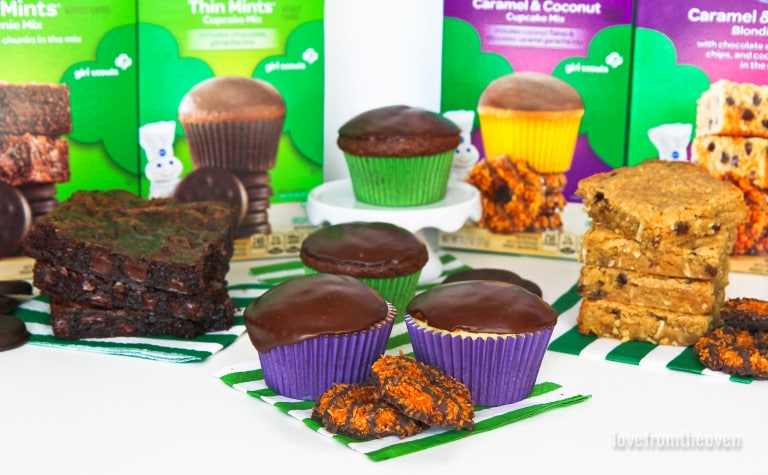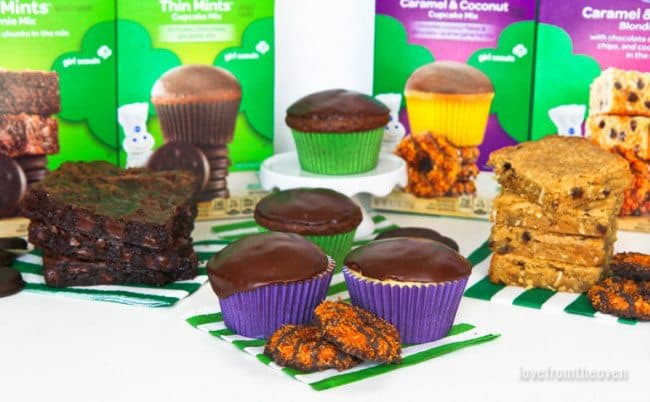 When the folks at J.M Smucker Company asked me to share my results from baking with these mixes, I was happy to oblige! Pillsbury™ Girl Scouts® Baking Mixes are quick and easy to make, and the results are fabulous. No more waiting for those Girl Scouts® to come knocking (or hunting them down, or going into a panic when you eat that last box of Thin Mints® in your freezer), you can now have two of the most popular flavors, Thin Mints® and Caramel & Coconut, at home, anytime you want! You can make cupcakes in both flavors, brownies with the Thin Mints® mix and blondies with the Caramel & Coconut mix.
I love that these mixes contain no colors, preservatives or artificial flavors. We discovered last year that our youngest daughter is sensitive to food colors, so it's something I pay close attention to and I love when a fun and delicious product like this works with her needs. And talk about delicious, get a look at these Thin Mints® Brownies. So much chocolate!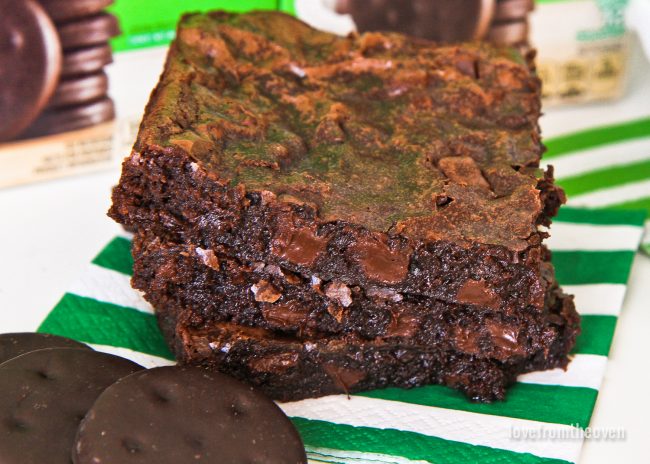 Yummy Thin Mints® Cupcakes topped with chocolate ganache, which is included in the mix!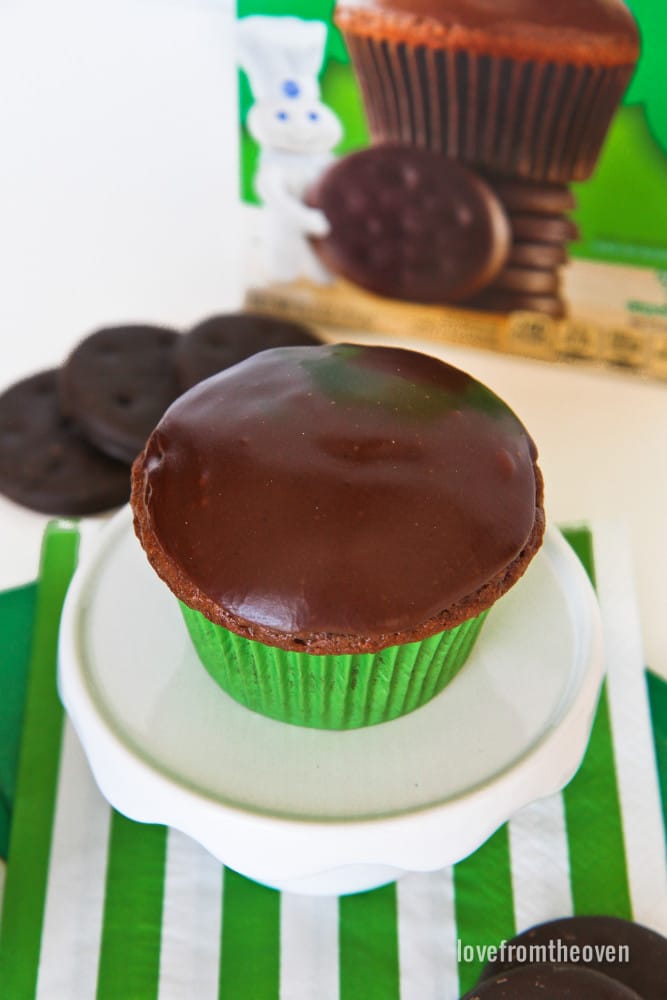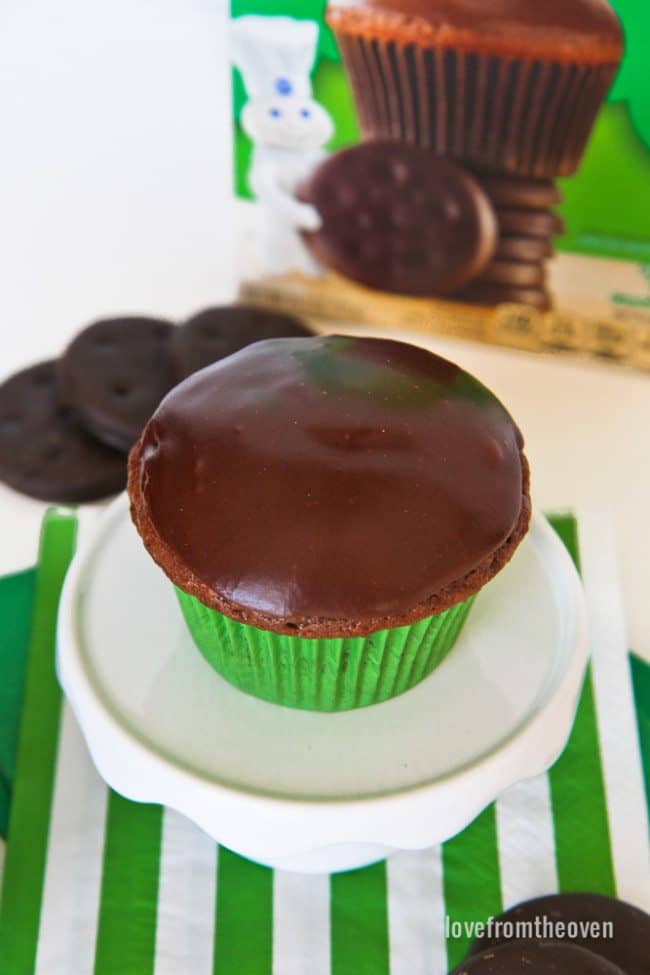 The Carmel & Coconut Blondies are so good! Lots of coconut in them and I love the texture that gives these blondies. I adore the Caramel & Coconut Girl Scouts® Cookies. If my little one joins Girl Scouts® this year, I might be in trouble when it comes to those cookies!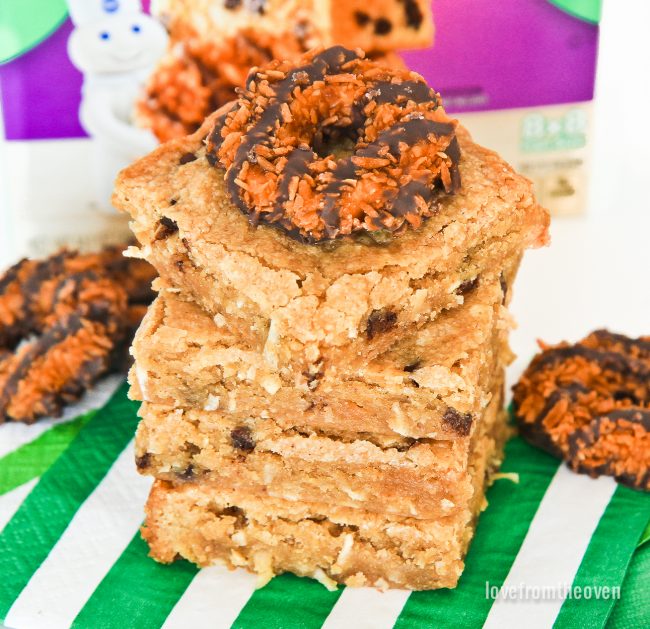 The Caramel & Coconut cupcakes also include a ganache mix to top them with. Everything you need!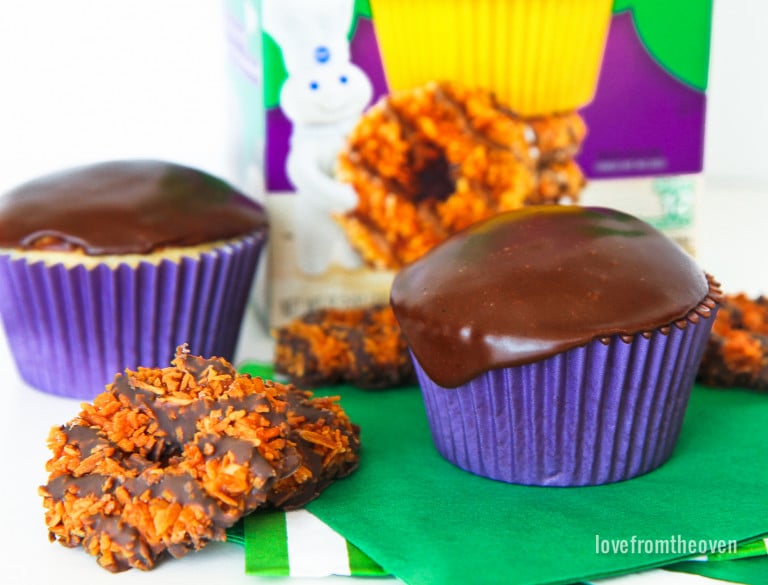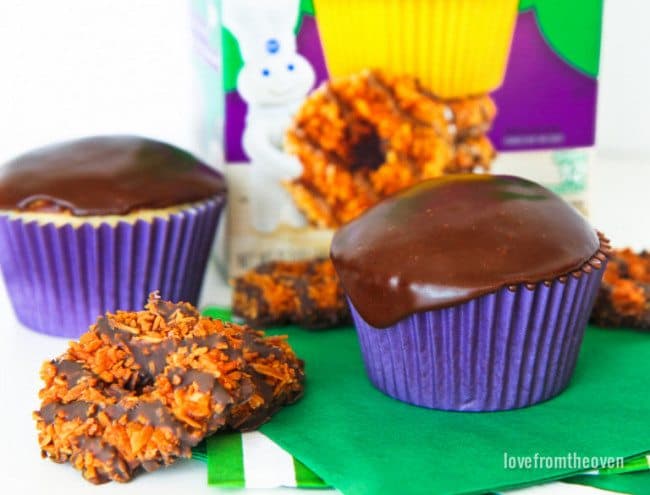 Stop by your local Walmart and pick up your Pillsbury™ Girl Scouts® Baking Mixes. These mixes are great for baking with the kids and sharing your delicious results with your entire family. Click here for your coupon to save $1 on the purchase of one mix!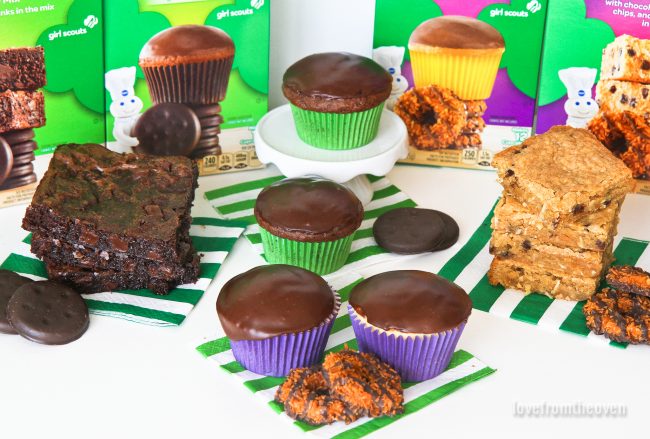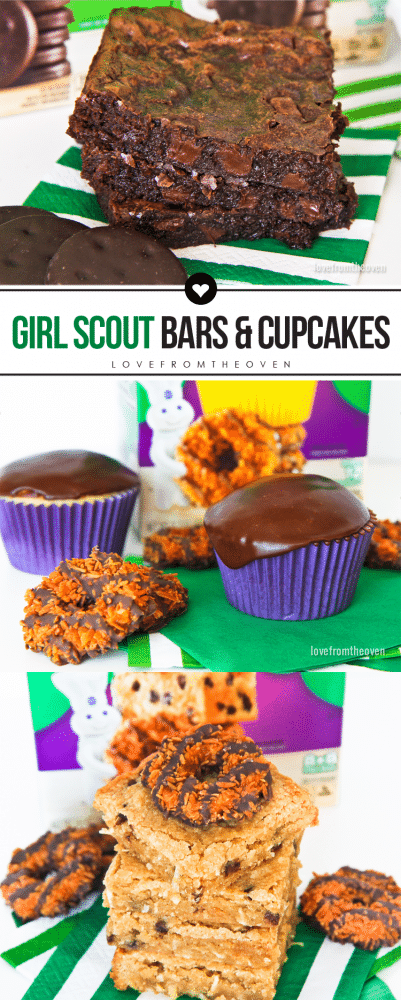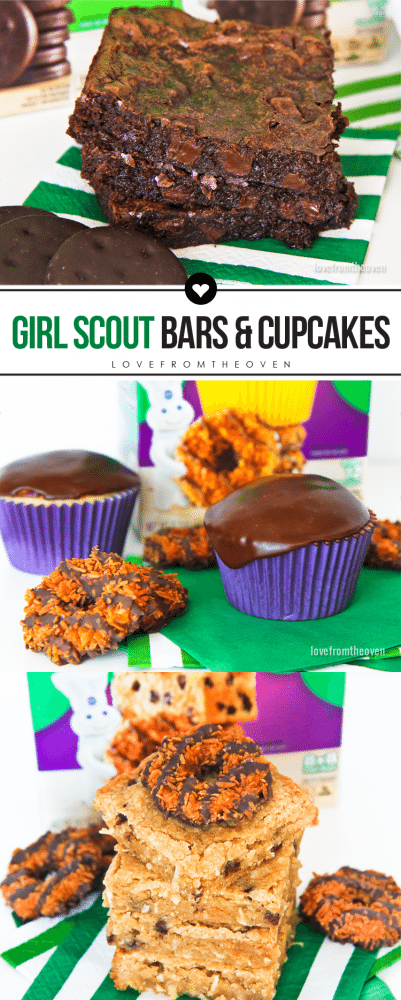 This is a sponsored post written by me on behalf of The J.M. Smucker Company. The opinions and text are all mine