Can you believe that Halloween is tomorrow??? Craziness!!! For the last in our series of Waffle Wednesdays I've whipped up some fun Halloween waffles that are super simple to make, because we all need super simple first thing in the morning. Here are three fun ways to dress up your Eggo Waffles for Halloween. Let's start with Witchy Waffles – turning your waffles into witches hats…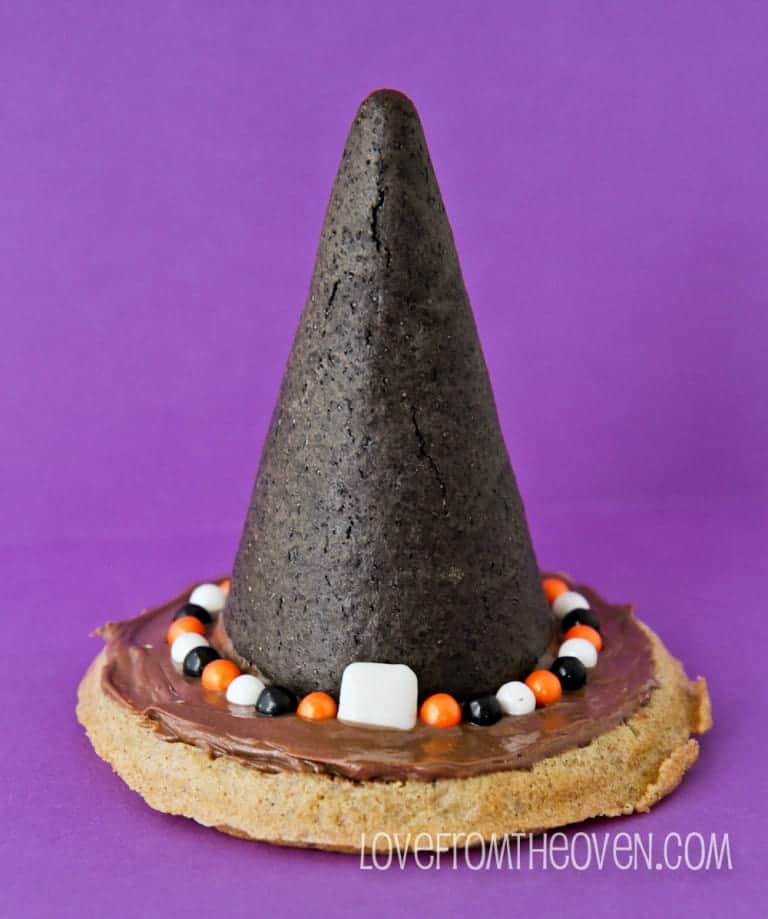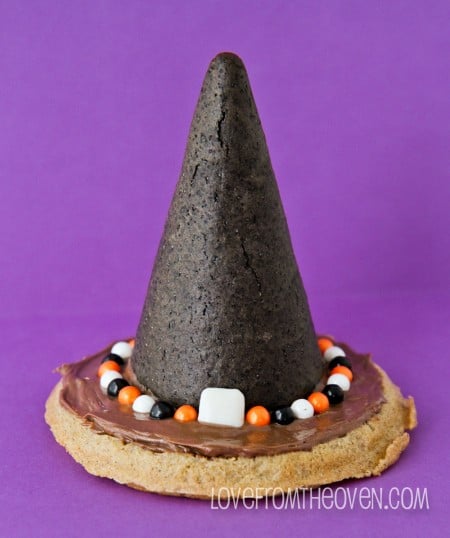 You can whip up these witchy waffles in no time. Simply top your favorite variety of Eggo Waffles with a chocolate peanut butter spread, add a chocolate ice cream cone and surround with some Halloween candy. You could also go with fruit, berries would work wonderfully. You could make these for breakfast or as an afternoon treat. If you are making a dessert version you could replace your chocolate peanut butter spread with a chocolate frosting.
Up next, Waffle Pumpkins. And to keep with the theme, I made mine with Pumpkin Waffles.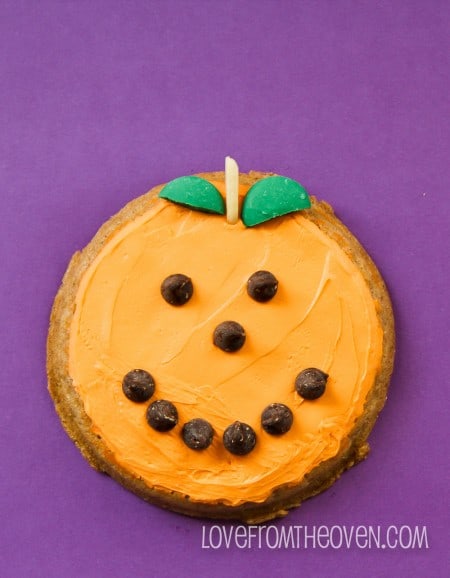 I whipped these up by adding a few drops of orange food coloring to some cream cheese. I spread the cream cheese on my waffles and topped them with chocolate chips to create the face, a green candy melt cut in half to make leaves and a slivered almond for the stem. While these would be fun to surprise the kids with on Halloween morning, they are so fun and easy to make that the kids might even want to make their own.
And my third boo-tiful breakfast idea is a ghost waffle.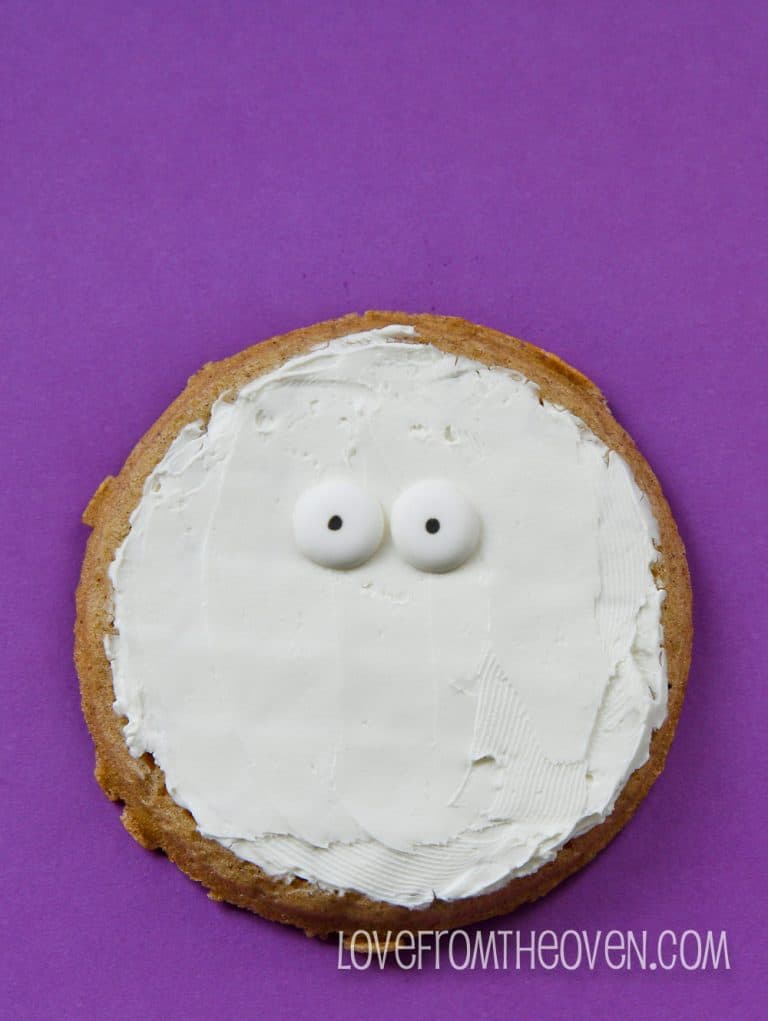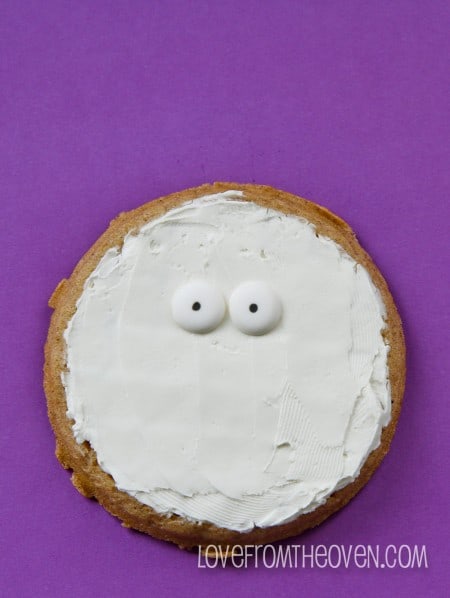 It simply doesn't get easier than this! Top your waffles with cream cheese and add some candy eyes. Easy peasy! Though it's a little strange to feel like your breakfast is watching you!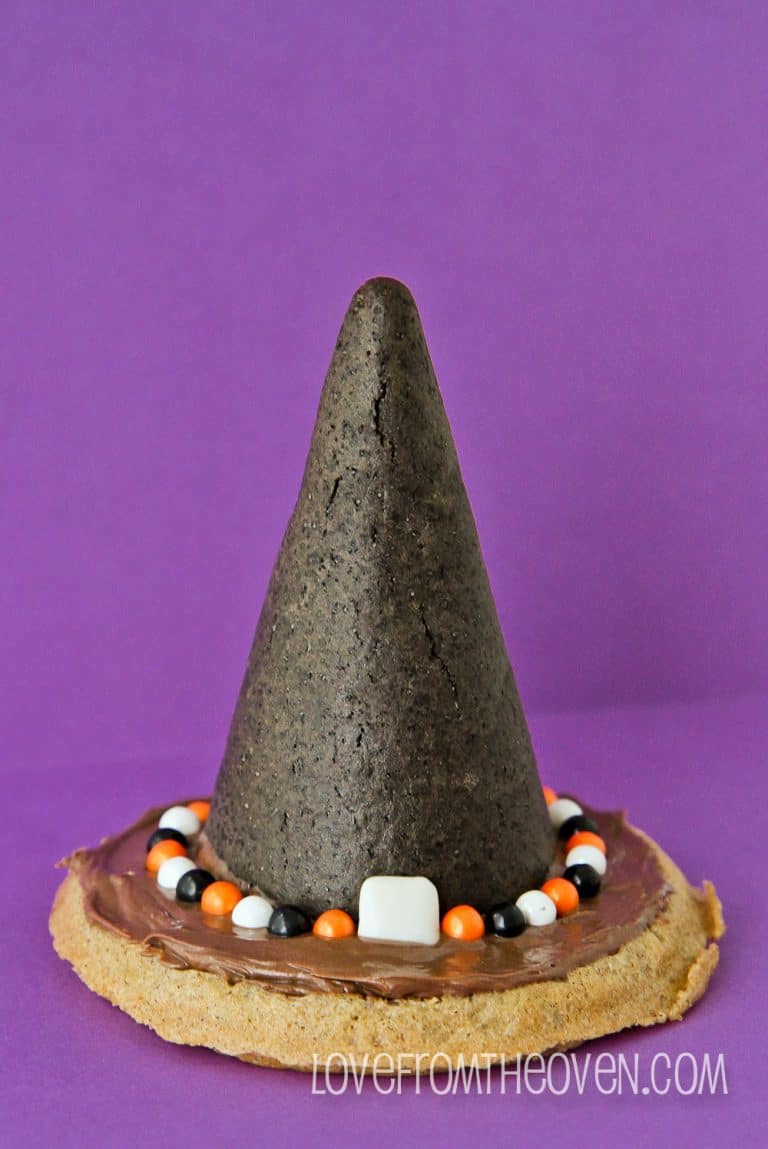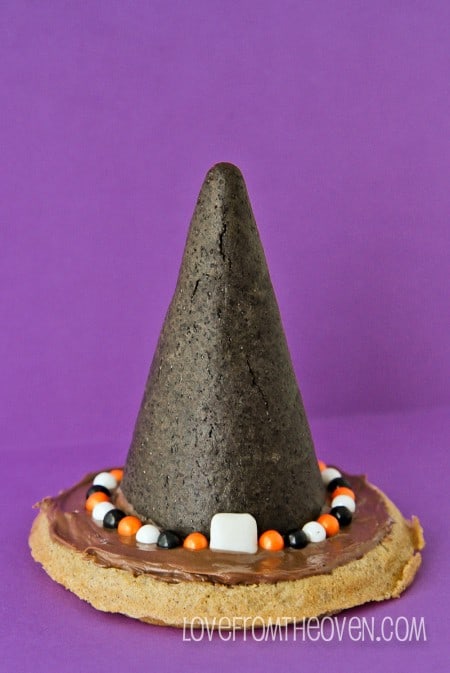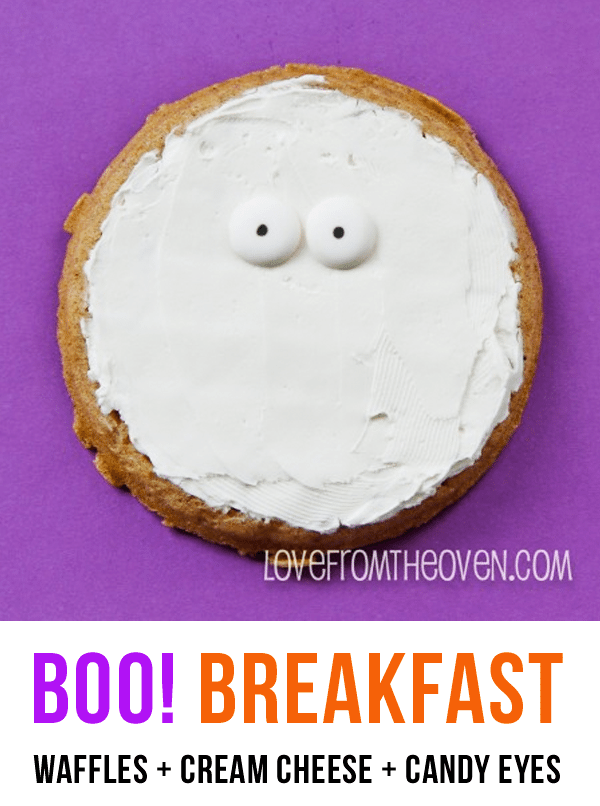 Do you have a fun idea for a recipe using Eggo Waffles?   Make sure to head over to the Eggo Waffles Facebook page and enter it in The Great Eggo Waffle Off. You would win $5,000 with your recipe. Yes $5,000! So head on over, that's a contest not to be missed out on. While you are there check out all of the delicious recipes that are already entered.
Waffle lovers, I will see you back here next week for another #WaffleWednesday.
Disclosure: Kellogg's sponsored this post and I am compensated for being a Chief Waffle Officer. That said, all opinions are, as always, mine and mine alone.