There is a lot I love about Disneyland. We have some amazing family memories at Disneyland – when your daughter, in her Cinderella costume, dances with Cinderella on her 5th birthday, you are kind of hooked.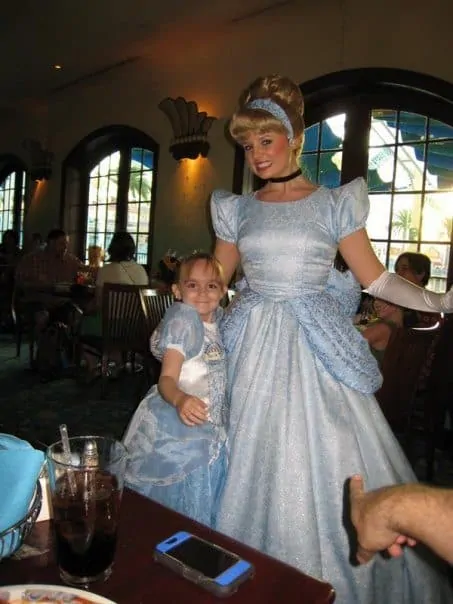 Aside from the fun, rides, memories and experiences, there is something else I love about Disneyland. THE FOOD! I am the dedicated bag/baby/stroller holder, so I sit out a lot of rides. I'm okay with this, especially if it's near Pooh's Corner – a little sweet shop back behind Splash Mountain, with the most insanely delicious treats ever. When someone says "think of your happy place" I'm probably thinking of Pooh's Corner.
My favorite treat? The Tigger Tails. Marshmallows covered with caramel and chocolate. It's perfection on a stick. And it turns out it's not terribly hard to make them at home, which is either the best or worst thing ever, I'm not quite sure. I whipped some up yesterday and they are pretty darn cute for Halloween…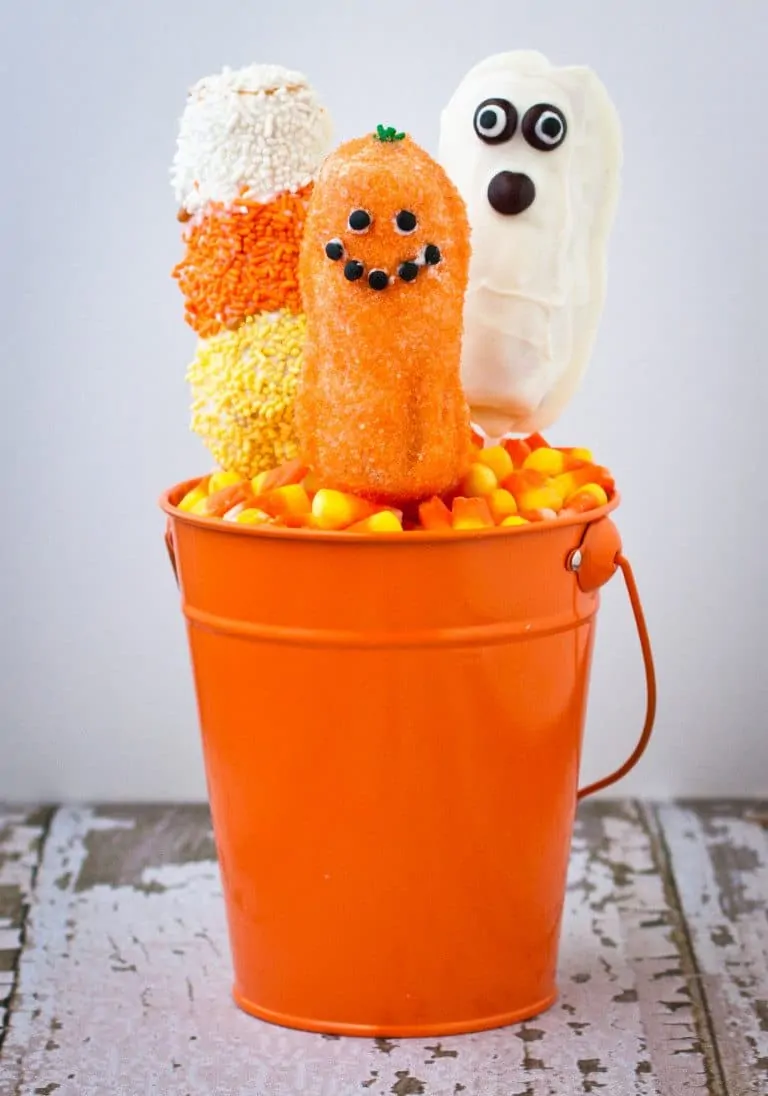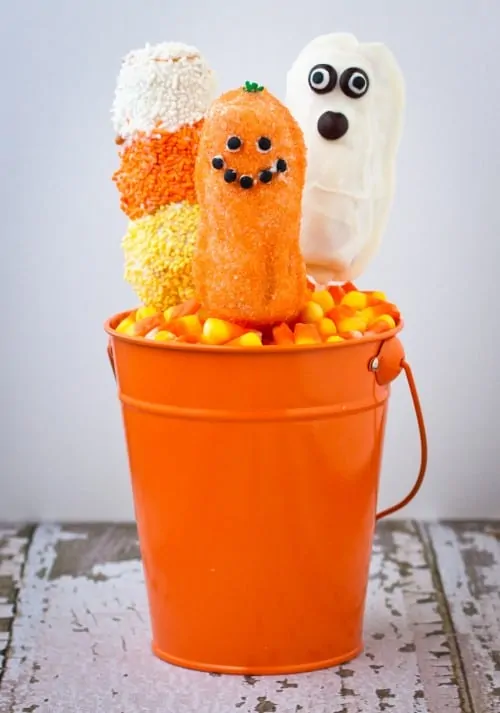 Homemade Tigger Tails – Candy Corn, Ghost (or Mummy – you pick) and Pumpkin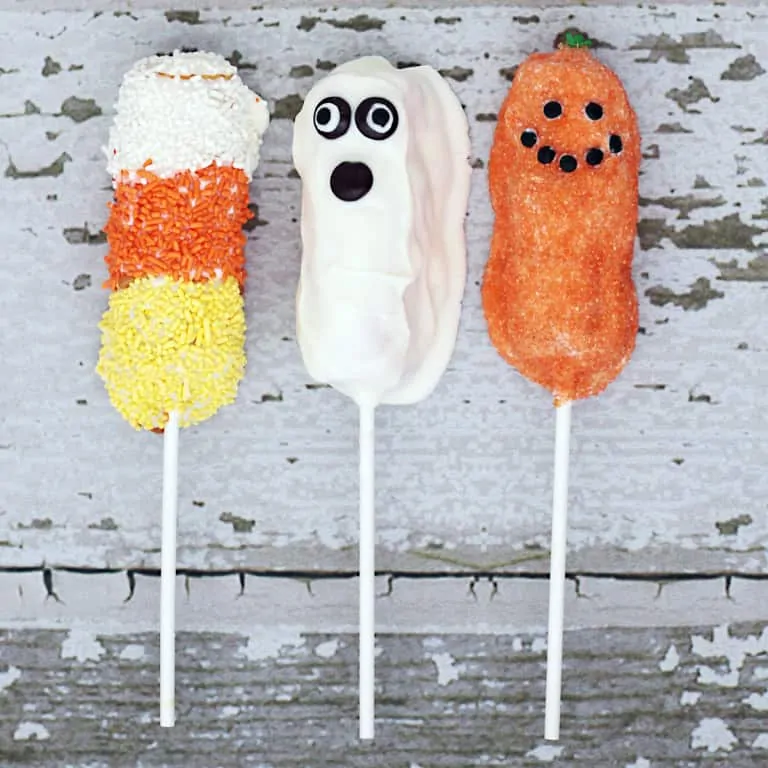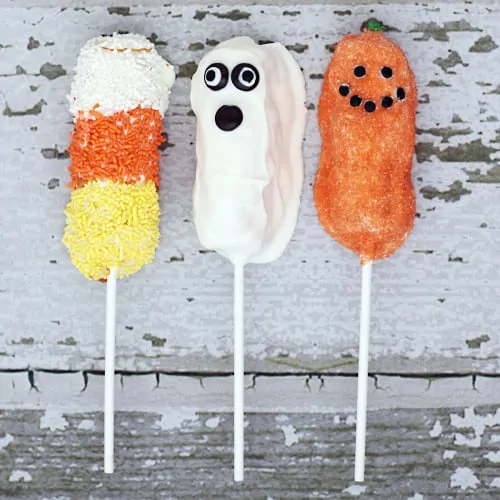 I am by no means a cake, candy or cookie decorator. I've never taken a class, I can't tell one Wilton tip from another, and I usually just pour a lot of sprinkles on things and call it good. But I attempted to be a bit creative with these. My ghost's eyes and mouth are M&M's and the pumpkin's eye's and teeth are Mickey Mouse sprinkles (fitting for Tigger Tails) that I broke the little ears off of, and the stem on the pumpkin is an upside down Christmas tree sprinkle. They aren't works of art, but I'm fairly certain most people would rather consume them than look at them. But if I can make them somewhat resemble Halloween items, trust me – anyone can. For step by step instructions on how I make my Tigger Tails, check out this post.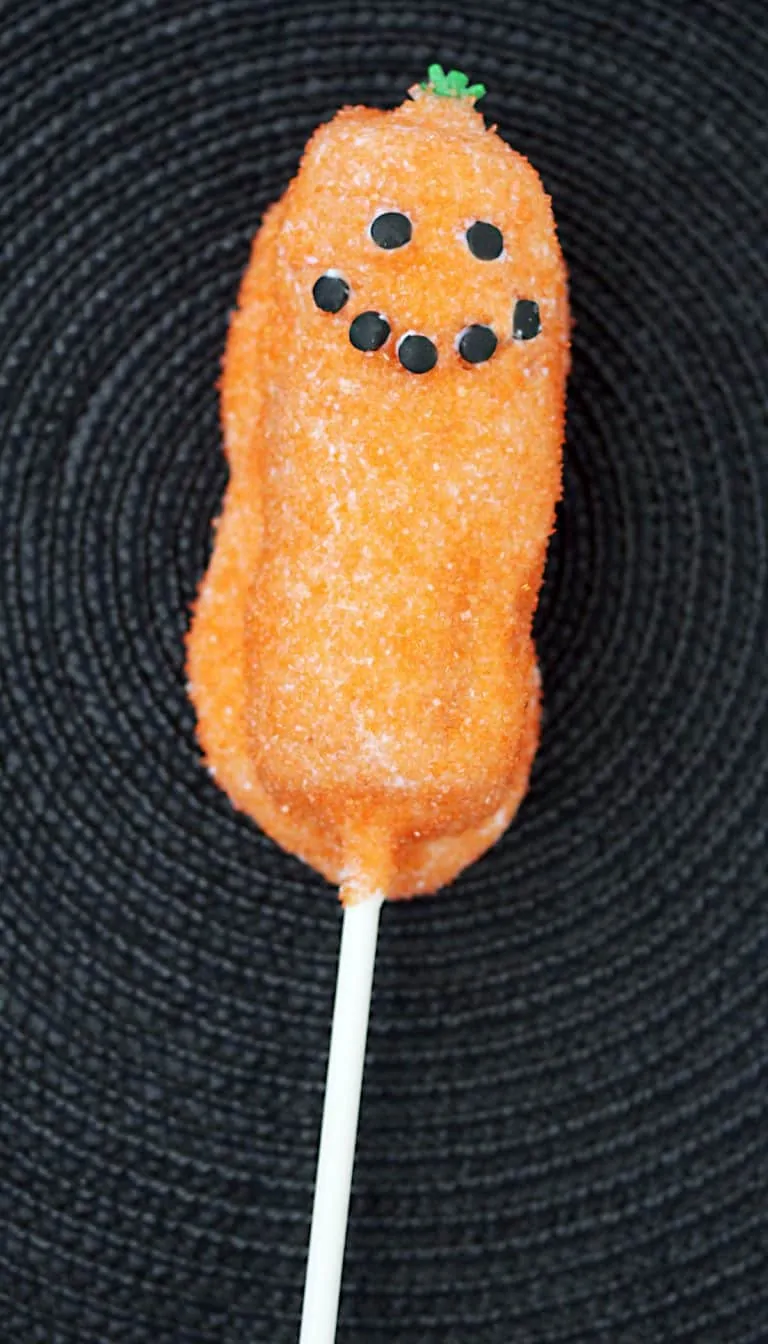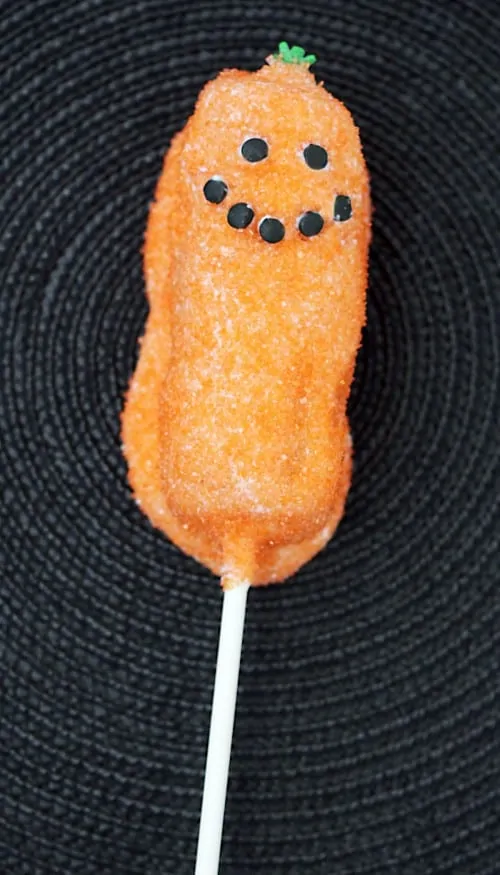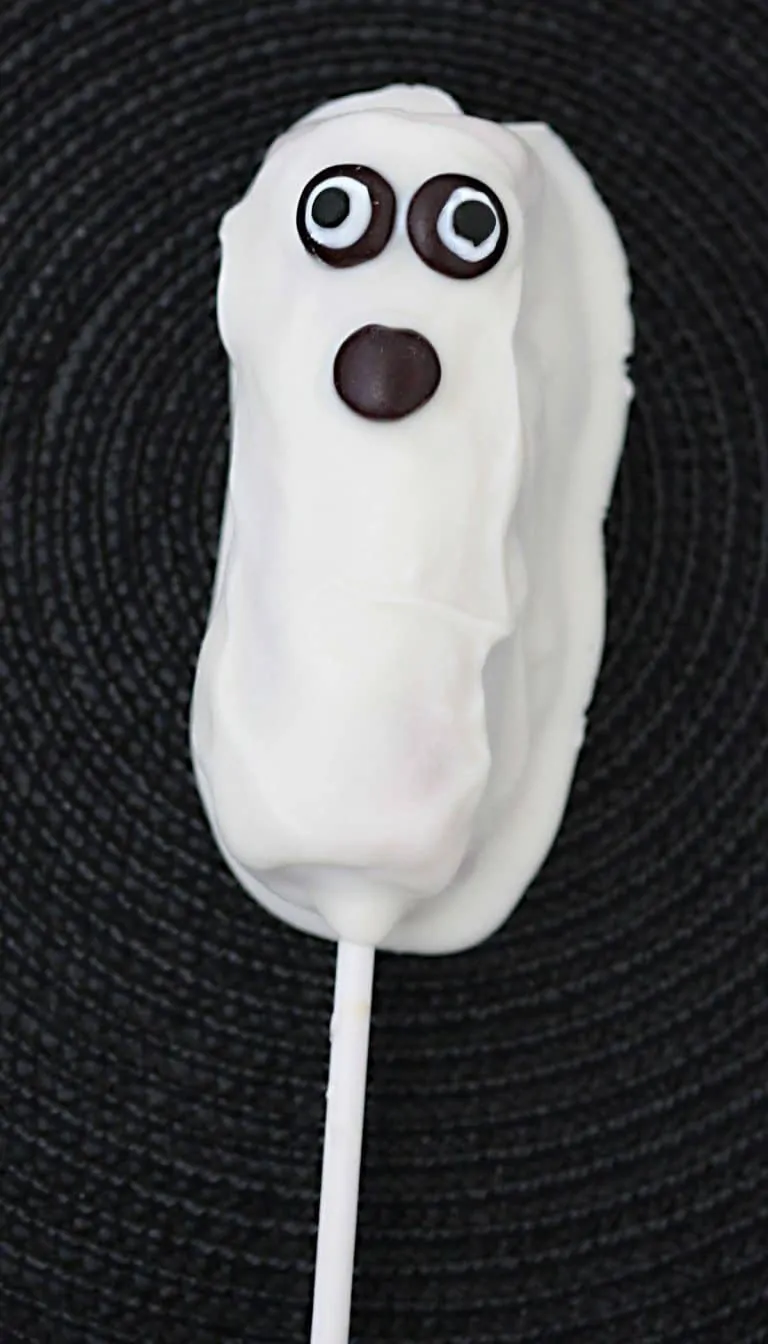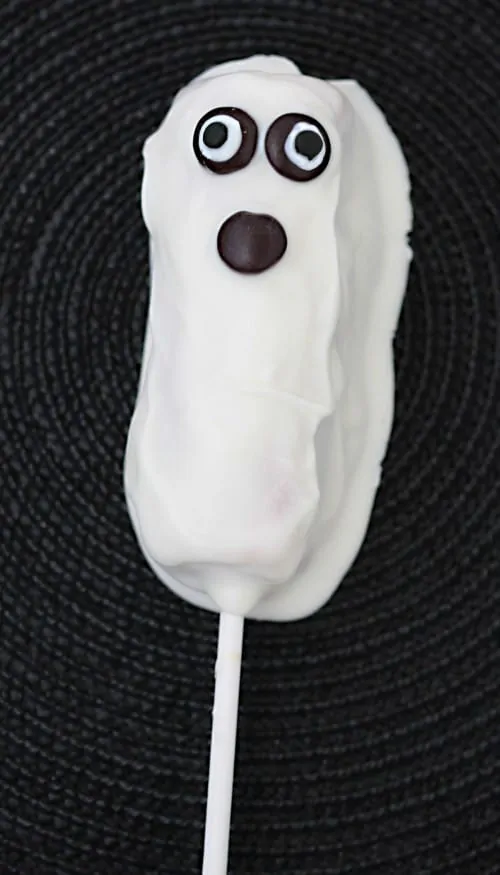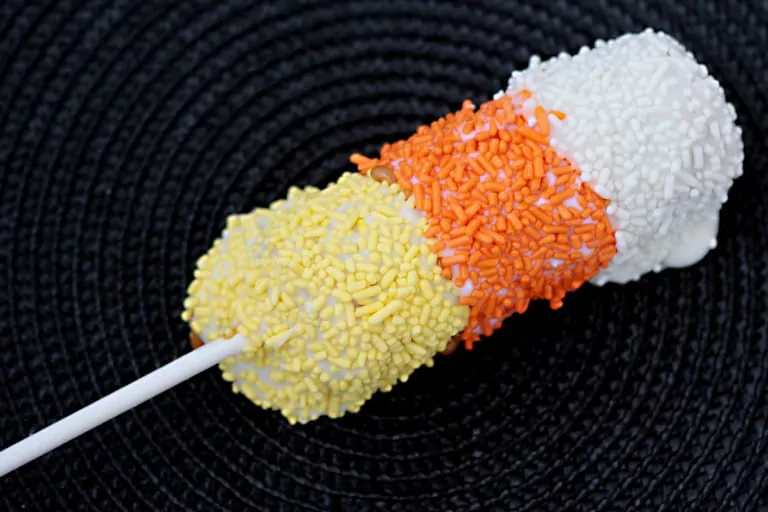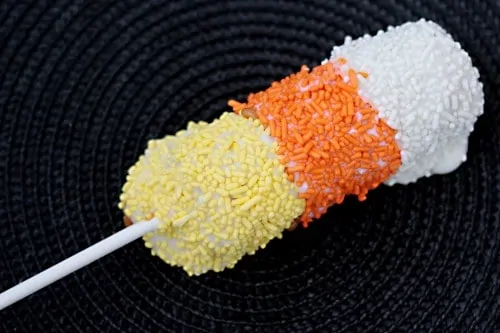 These aren't small treats – there are three full size marshmallows under the generous coating of caramel and chocolate.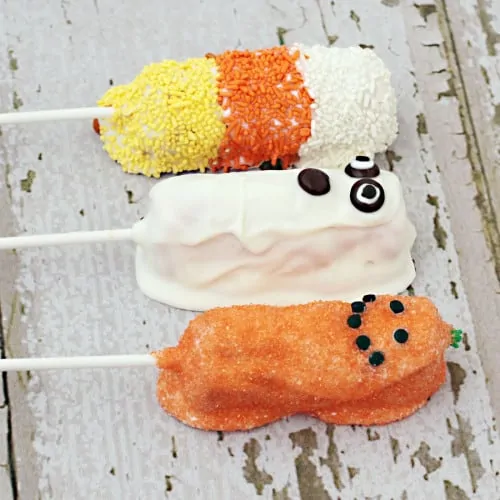 If you want to make some, be sure to check out my step by step how to make Tigger Tails post. Also, Jenny from Picky Palate (who gets to live much closer to Disneyland than I do!) made an amazing version of their chocolate and peanut butter sandwiches. Can I spend my after life at Pooh's Corner (or the Picky Palate residence)???? Check out Jenny's Pooh's Corner inspired creation…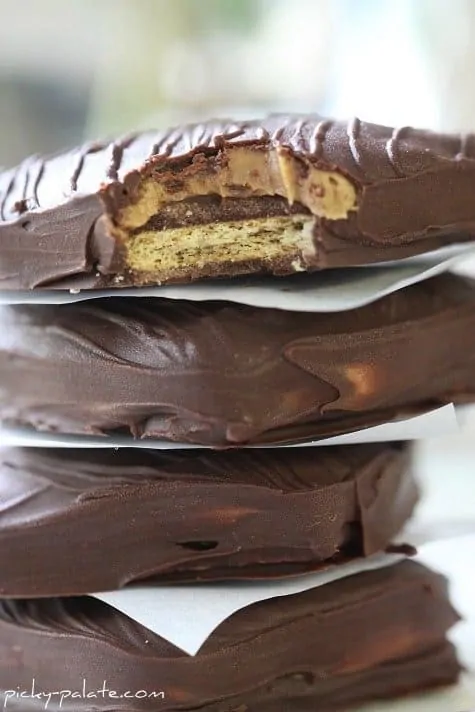 Hmmm…. it's only a six to seven hour drive. Maybe I could get over to Anaheim for dessert? Probably not, but at least I have those Tigger Tails…