Are you still looking for that perfect Halloween treat??? Here are all of the Halloween recipes you'll find on Love From The Oven, plus links to some great Halloween/Fall Bites From Other Blogs collections. All of the links are below the photos!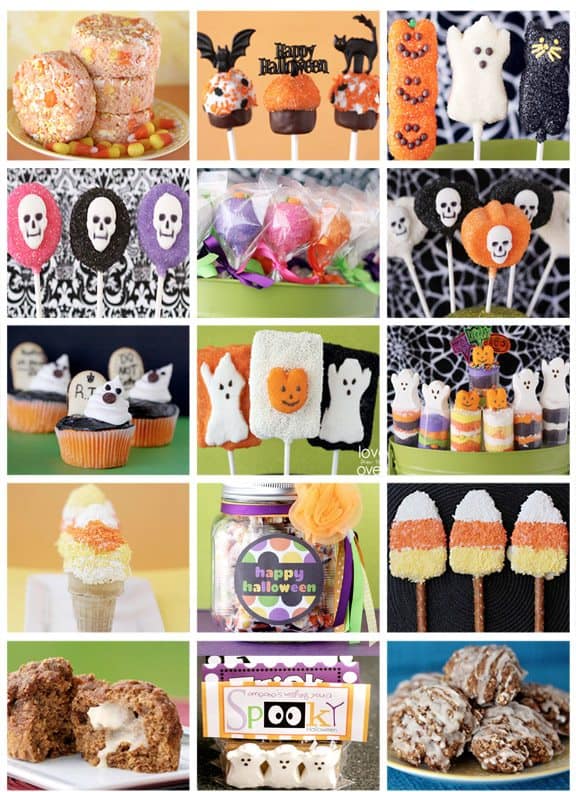 1. Candy Corn White Chocolate Rice Krispies Treats
2. Halloween Cupcake Pops
3. Chocolate Covered Peeps Pops  
4. Chocolate Covered Oreo Pops
5. Quick And Easy Cake Pops
6. Chocolate Covered Marshmallow Pops
7. Orange Velvet Cupcakes
8. Chocolate Covered Rice Krispies Treats Pops
9. Halloween Push Pop Peeps
10. Candy Corn Cupcake Cones
11. Candy Corn Pretzel Cookie Bark
12. Rice Krispies Pretzel Pops
13. Low Fat Pumpkin Muffins
14. Peeps Booing Treats
15. Low Fat Pumpkin Spice Cookies
Check out the amazing Bites From Other Blogs, featuring some of the best recipes and ideas from Bakers & Bloggers around the web!