Someone has a special occasion coming up…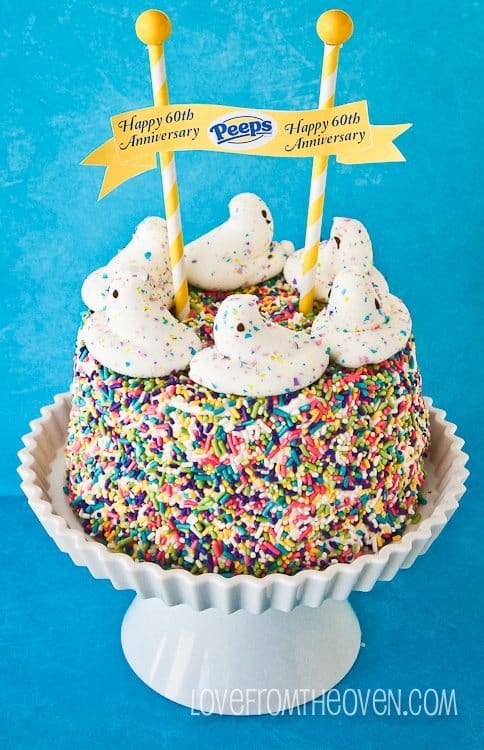 Those sweet little PEEPS – it's their 60th Anniversary! Congratulations PEEPS! Clearly they need a cake, I mean 60 is a big deal! Well, and they need cupcakes, why stop at cake when you can also have cupcakes?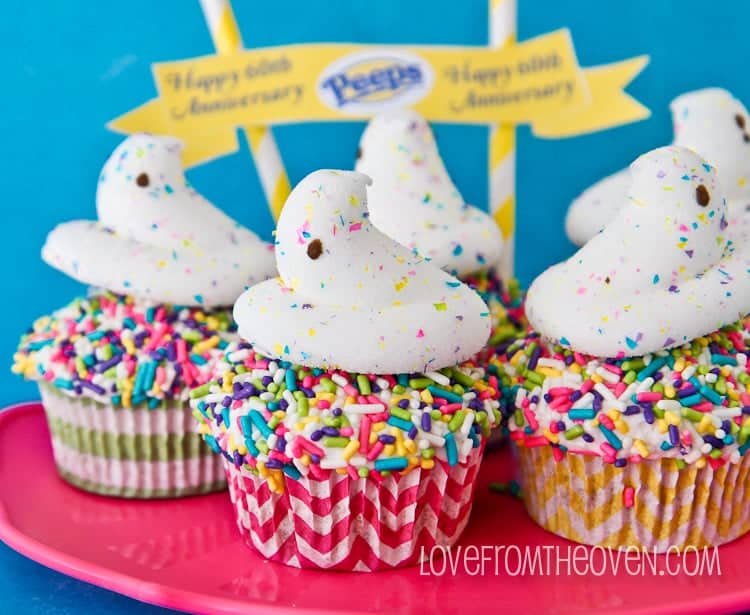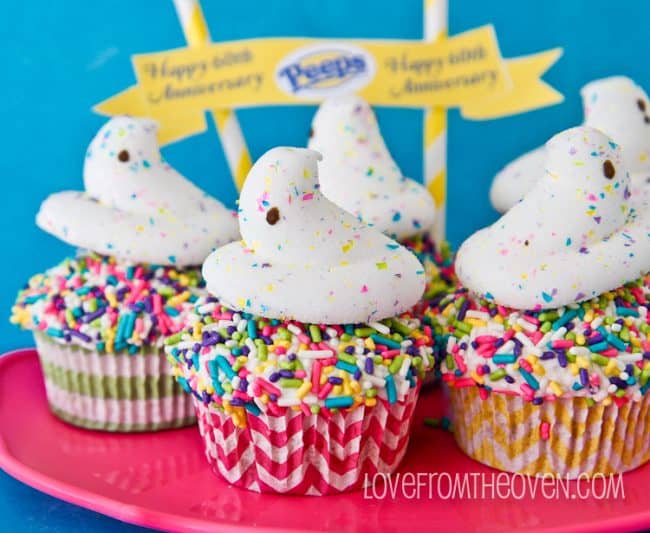 I found these sweet little brightly colored anniversary PEEPS at my Target, they were hanging out with their PEEPS, the Easter Chicks and Bunnies.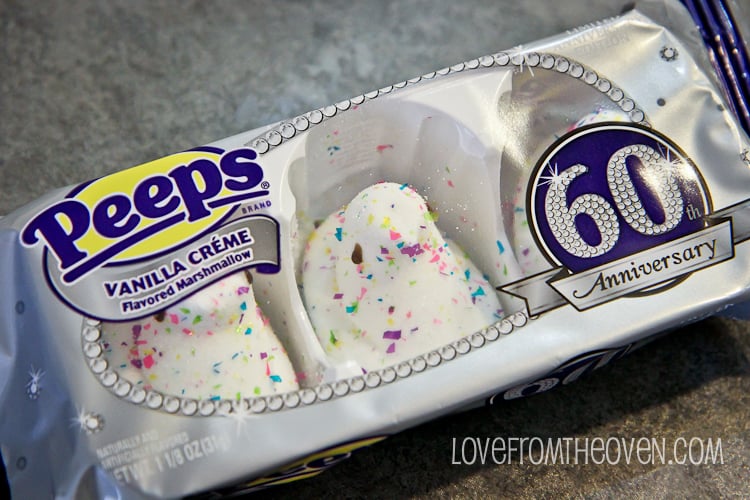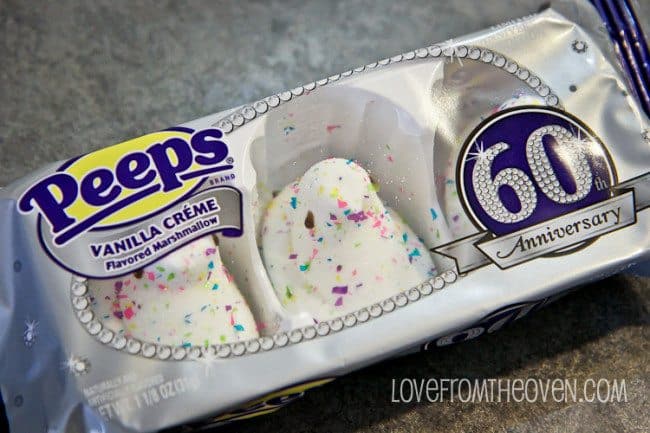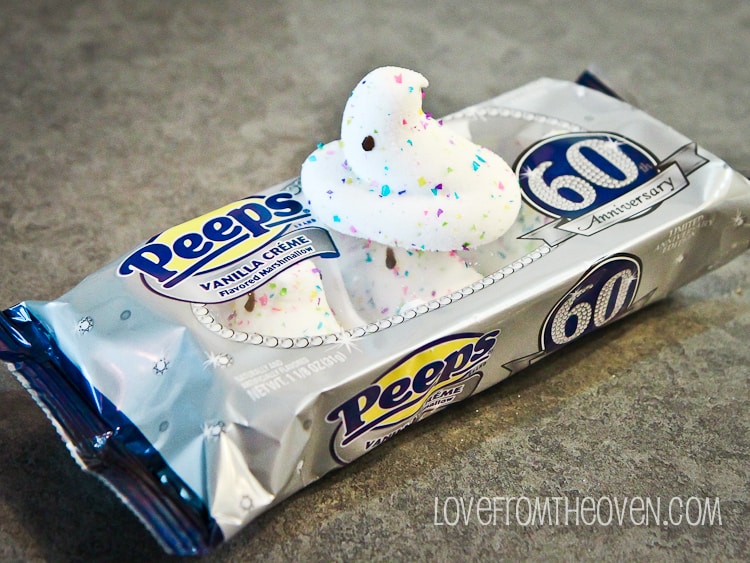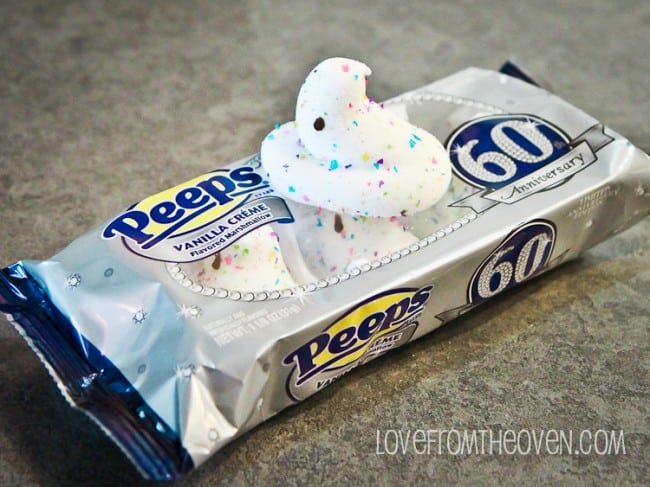 I believe this version is an exclusive to Target, but don't quote me on that. They are so super cute and perfect for spring. How fun are these PEEPS Pops – I simply dipped my PEEPS into white chocolate coating, then into sprinkles and immediately added them onto some party straws. Ready to celebrate!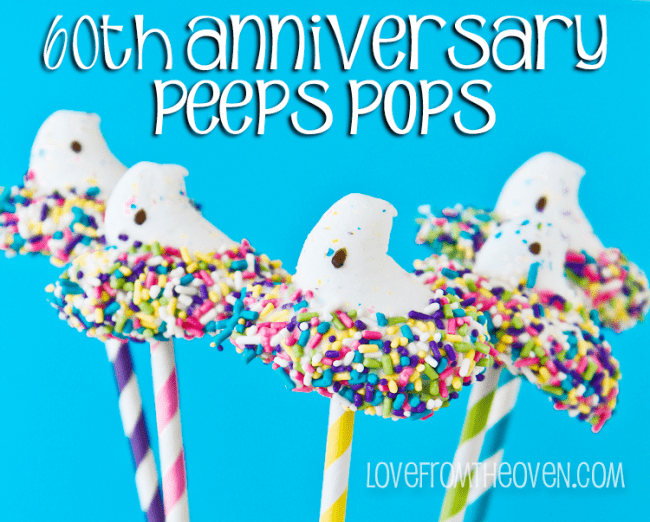 So colorful and fun.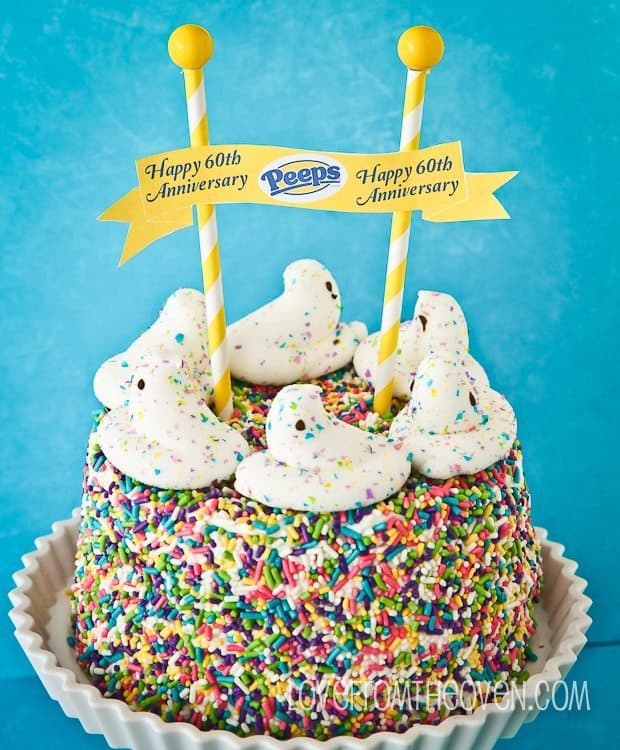 So find yourself some of these sweet 60th Anniversary Marshmallow PEEPS at Target. For my super cute cupcake liners and party straws, head over to Sweets & Treats Boutique. Because many of you have asked, the sprinkles are my own mix, created from my slightly ridiculous hoard of sprinkles.  I love stocking up on solid color jimmies and then mixing them as I need them. 🙂  Party on PEEPS!