Happy New Year! I hope that 2012 is off to a great start, and that this will be a wonderful year for everyone. In addition to today being the first day of a new year, Love From The Oven turns one year old today.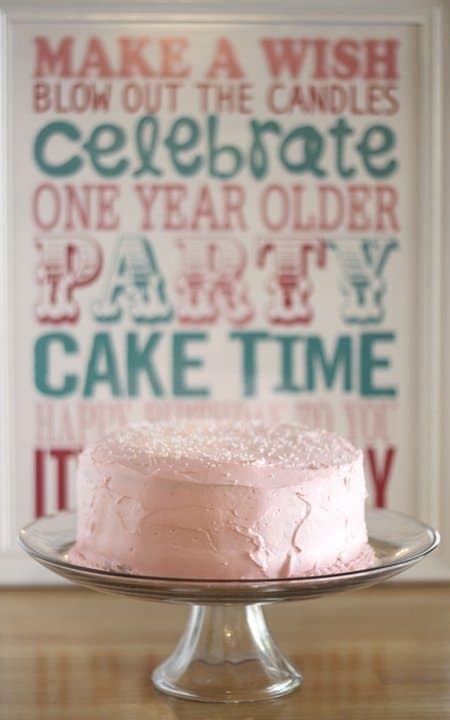 Cute birthday subway art sign is from Eighteen 25
I have had such a fun year sharing recipes, ideas and the love of baking with everyone. It's a bit surreal to think that a year ago this site was brand new – just a little place for me to keep track of my own recipes and ideas and hopefully share them with a few people who might like them, and now a year later there are over 10,000 wonderful people following Love From The Oven on Facebook & Twitter, and that I've been able to work with a number of amazing companies and offer my readers fabulous giveaways. I am so thankful to have so many great readers, who share their feedback, ideas, recipes, stories and photos with me. You are the best!
I am really looking forward to 2012 and sharing more great sweets, treats and eats with everyone. I will be expanding a bit to include some non-sweet items from the oven, including breads (something that has always intimidated me – I see yeast in a recipe and run the other way!) and some meals, because we really don't eat cake pops for dinner around here. Well, not often at least.
I will be continue sharing Bites From Other Blogs posts, which feature recipe collections full of links to great recipes and ideas from other bloggers and bakers. I loved doing the Blogger Spotlights during the 12 Days Of Holiday Baking, and will be making those a regular feature here – I have a few great ones that I didn't manage to get in to the 12 Days Of Holiday Baking, and will be sharing those soon!
I also will be sharing some free printables. I love finding fun (and free!) printables and use them often – from labels to treat bag toppers to subway art and signs for around the house. I make quite a few for my own personal use…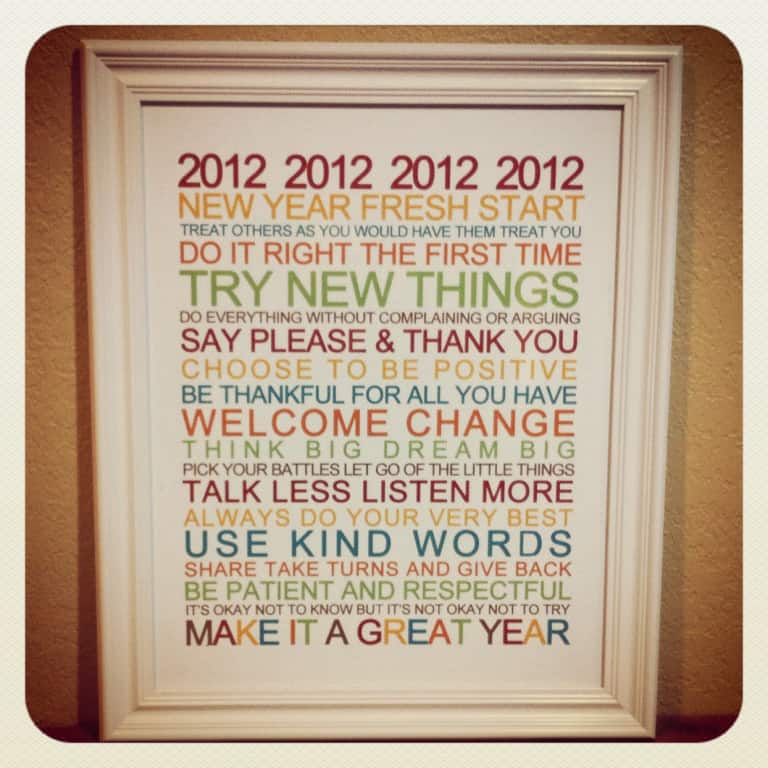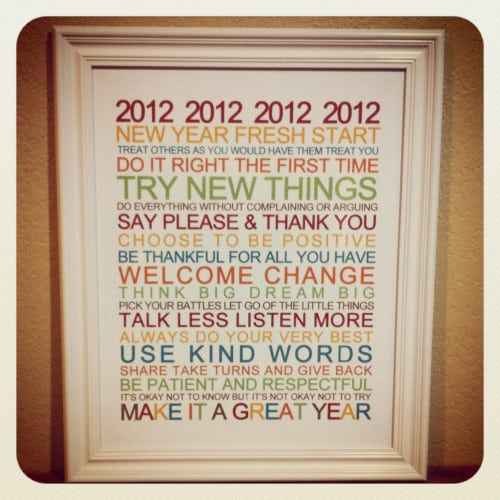 While I am not a graphic designer by any means, I will start sharing some of my own printables this year. I posted my family New Year's Resolutions printable on Facebook and received some really sweet messages about how much a few people liked it, so now it is available on the Free Printables page in four different color schemes.

Thank you so much for being a part of Love From The Oven. I look forward to a fabulous 2012 with you!